I'm Hannah, and while I'm not strictly vegetarian, I try not to eat red meat often. I'm a huge fan of Beyond Meat's plant-based burgers, so when I found out that the same company came out with a meat-free substitute for ground beef, I needed to try it.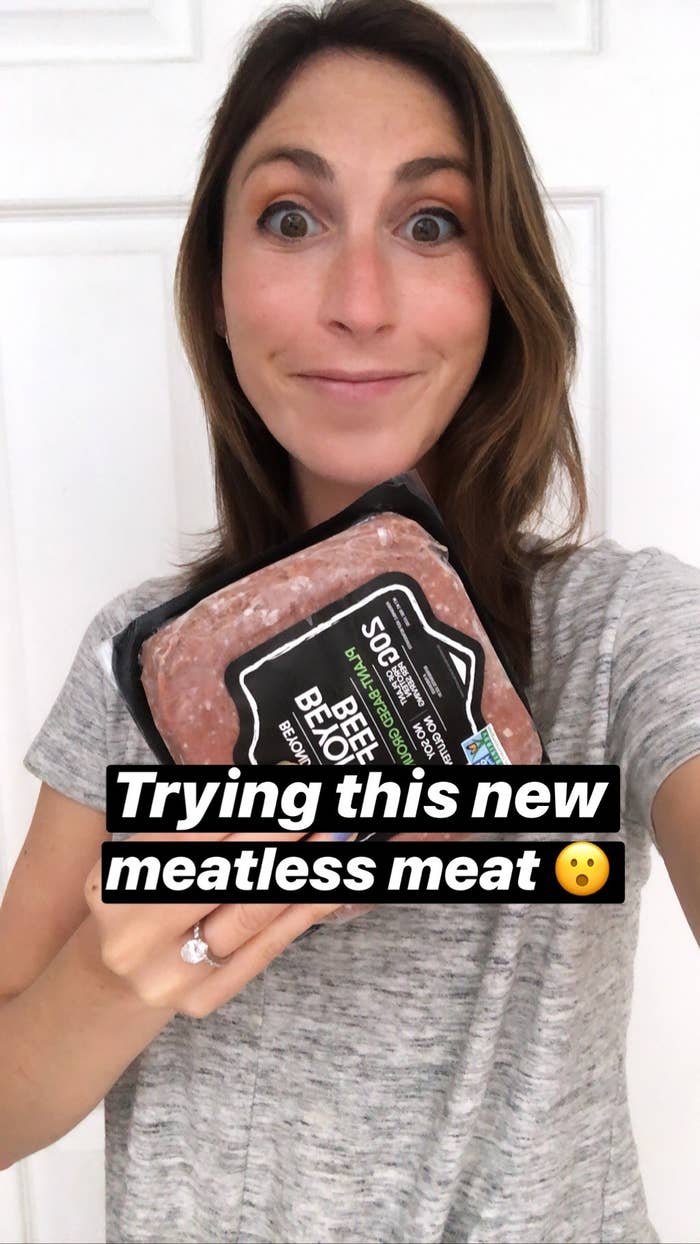 The Beyond Beef is made of pea, mung bean and rice proteins, which apparently give it a meaty taste and texture.
I'm not going to lie, at first the hunk of plant-based beef looked a little suspect. But I had a feeling that like the Beyond Meat burger, this stuff would turn out impressive. So I got cooking.
Not only did the texture resemble that of real meat, but the taste is so similar, too. Honestly, it sort of blew my mind.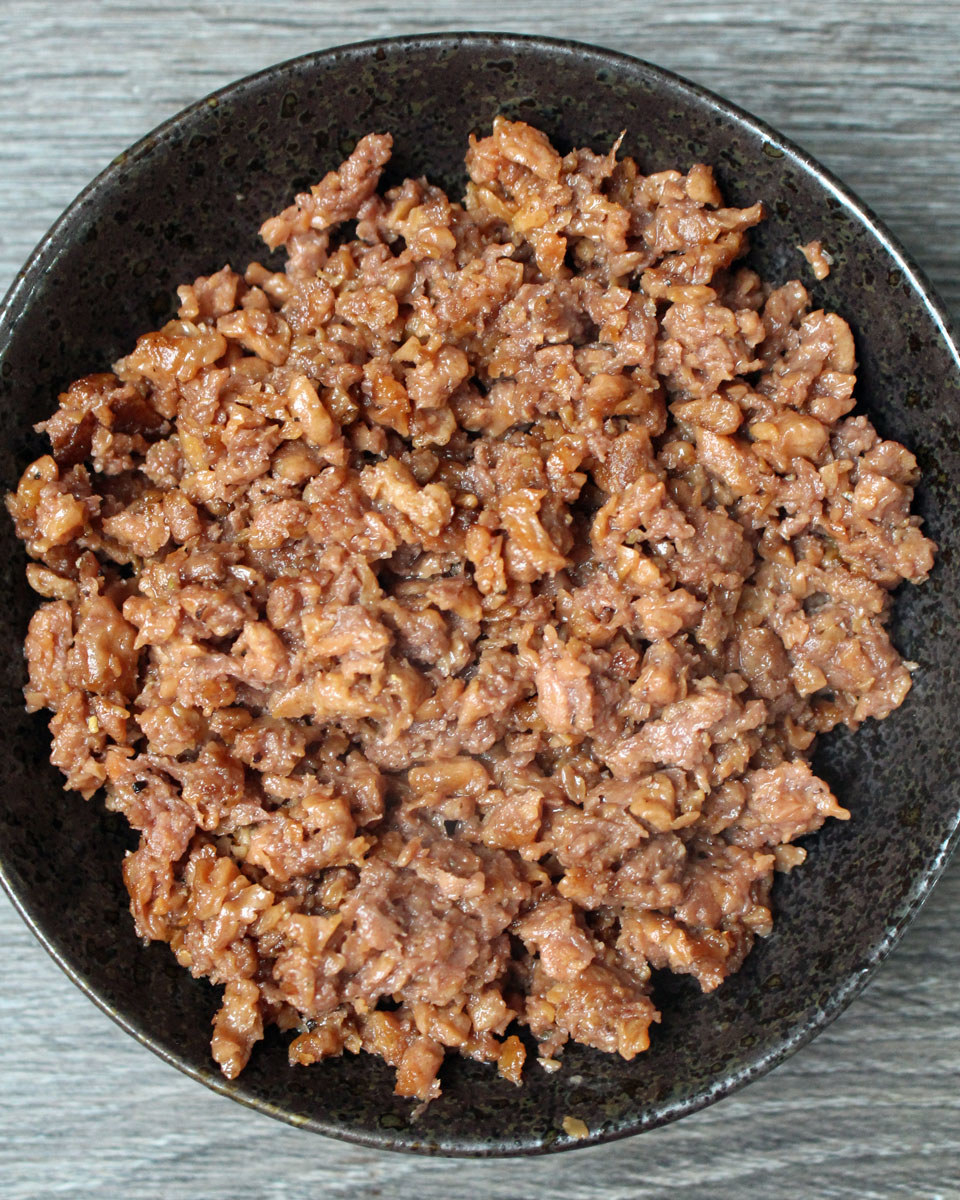 Few people eat ground beef on its own, so I decided to see how this stuff holds up in recipes. First, I made some pasta "bolognese" by tossing the ground "beef" with spaghetti, tomato sauce, and spices.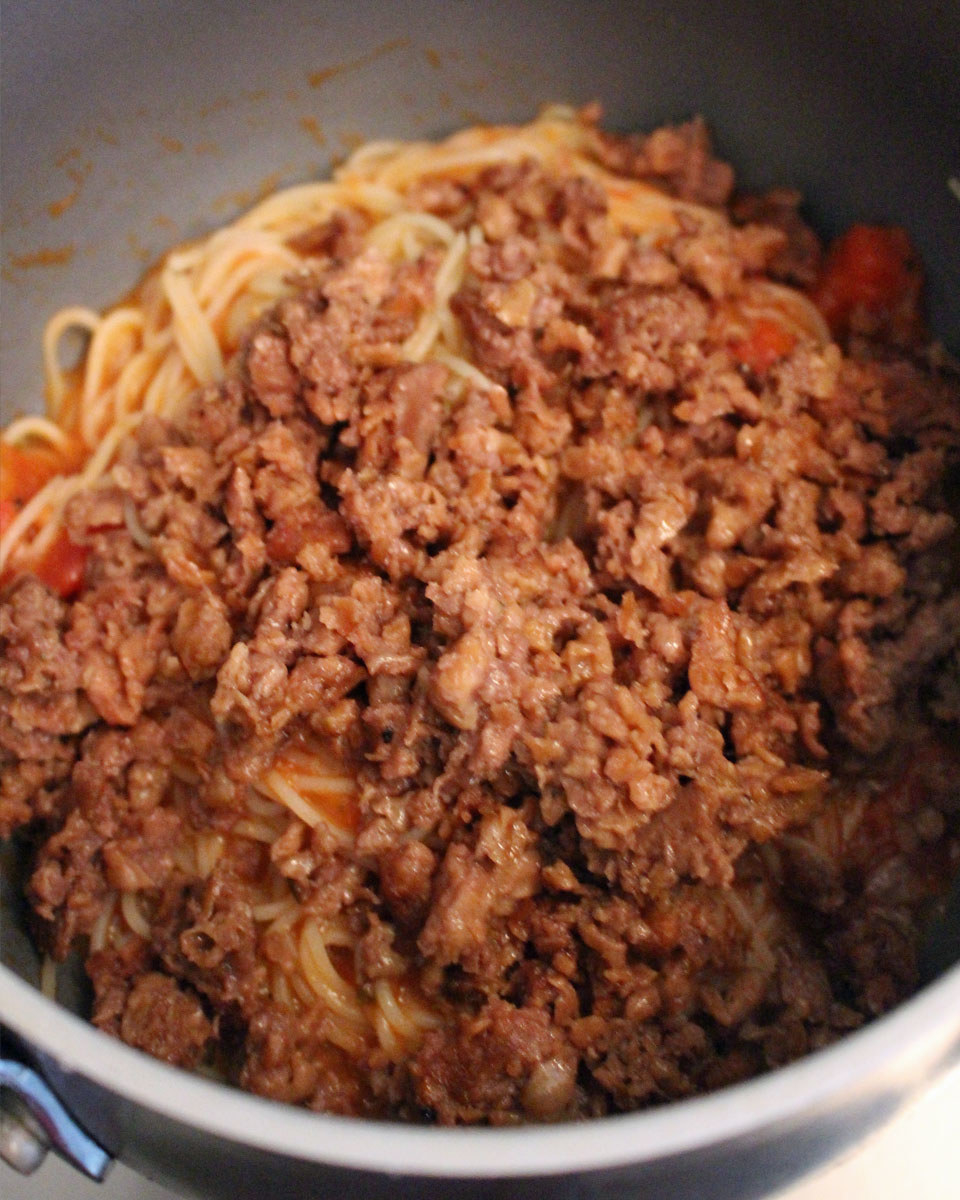 This👏🏼 Stuff 👏🏼 Is👏🏼 Wild👏🏼
I also tried making meatballs with the Beyond Beef. According to the instructions, you just substitute it for ground meat in your go-to meatball recipe. I added a tiny bit of milk, an egg, bread crumbs, and some spices. Then, I cooked them in a little bit of oil.
I cooked the meatballs for a few minutes on each side until the exterior was nicely browned and crispy. I cut into the meatballs to make sure they were cooked through.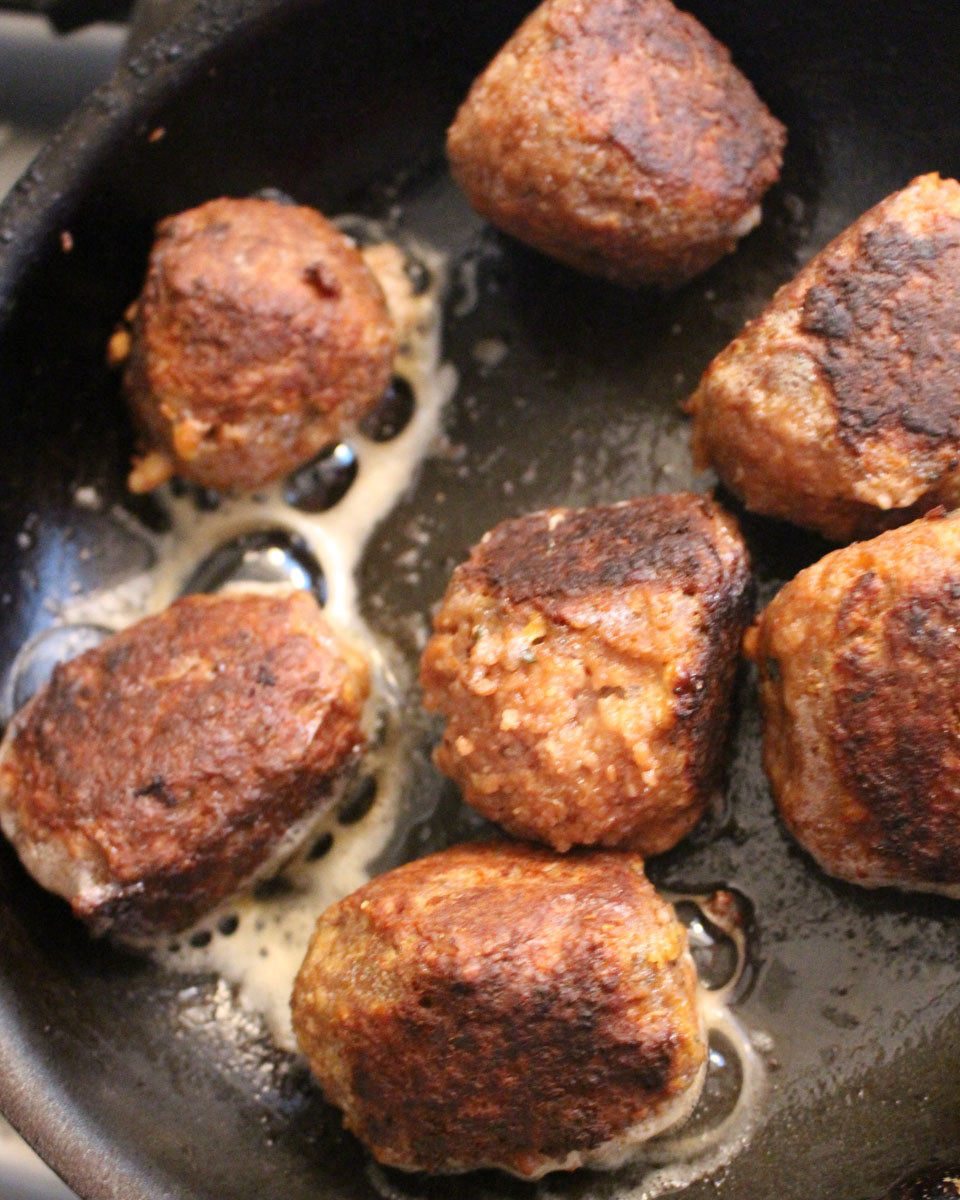 Slightly crunchy on the outside, super moist and chewy on the inside, these meatless balls are a very convincing substitute for the real thing. Too convincing, perhaps.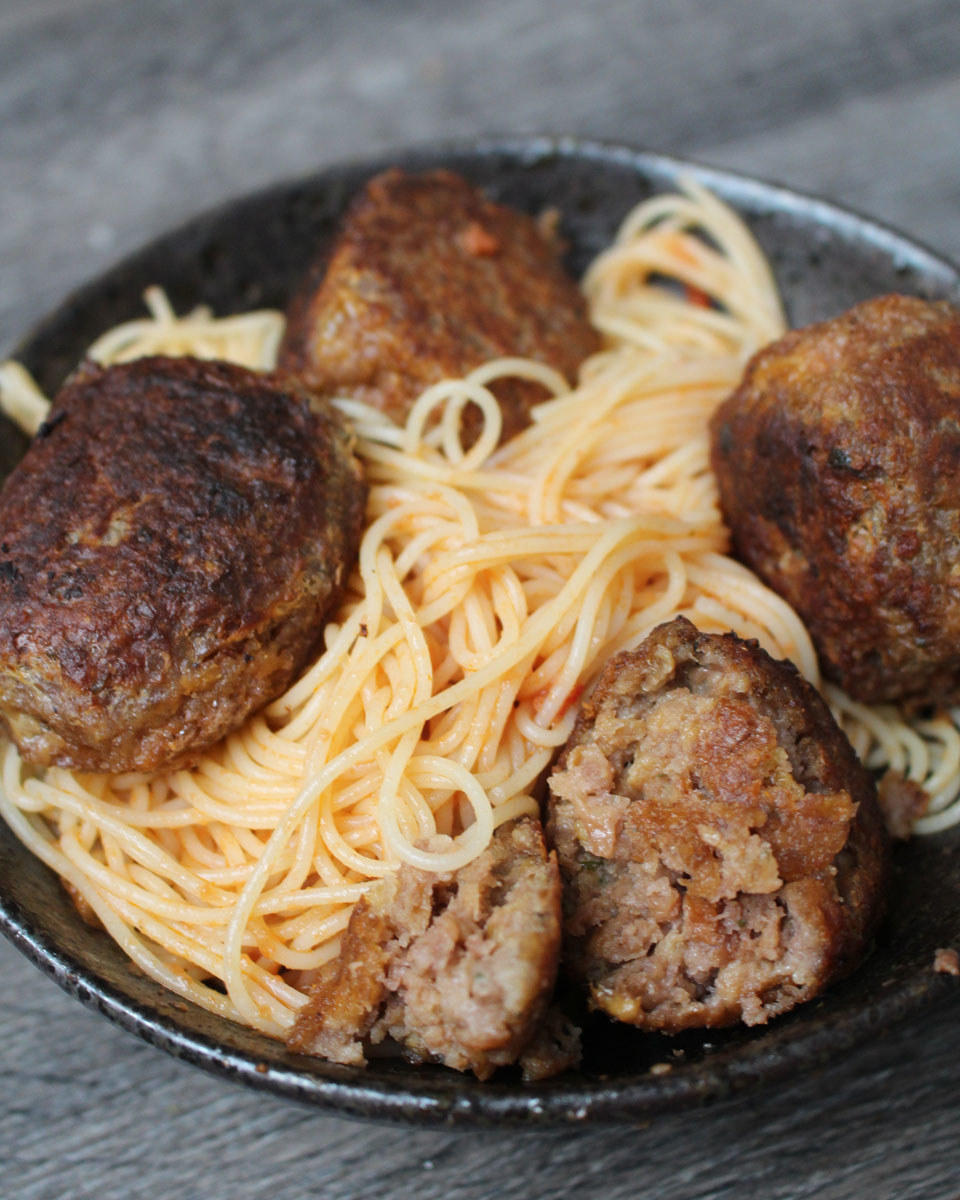 TL;DR: This stuff is the real deal. Run, don't walk, to get your hands on it. Whether you're vegetarian/vegan, trying to cut back on meat, or just wanting to try something new, you won't be disappointed in Beyond Beef.