There's no worse feeling than wasting perfectly good food. So Reddit u/janoseye asked, "Everyone knows you can use stale bread for French toast or yesterday's rice for fried rice, but what are some other recipes you can use to save ingredients from the trash?" Here's what home cooks had to say.
1.
"Turn over-proofed pizza dough into focaccia, stale focaccia into croutons, croutons into bread crumbs, and bread crumbs into meatballs. It's the circle of life."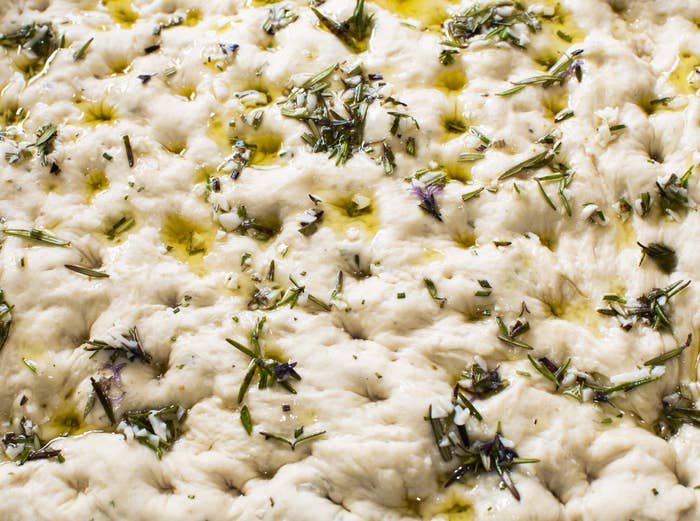 2.
"Quiche or any kind of baked egg dish. I first learned this from Alton Brown. You can take pretty much any savory item (fresh or leftover) and turn it into a delicious quiche or a frittata."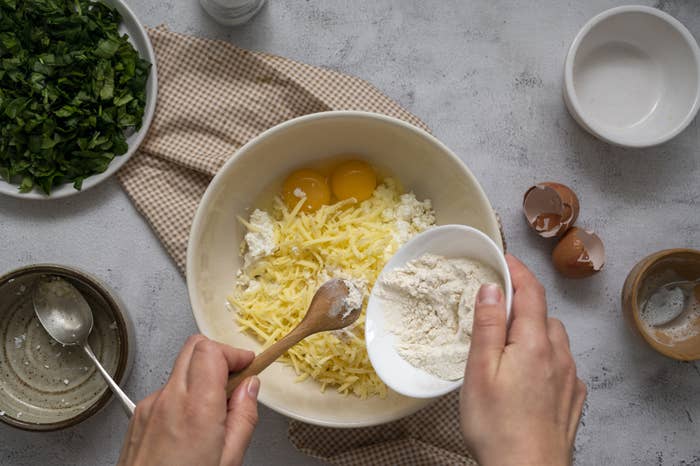 3.
"When cherry or grape tomatoes start to get prune-y, I like to sauté them with garlic and herbs until blistered and juicy. I top them with lemon juice and they make a great side or appetizer. Or I serve them with your favorite protein, like roast chicken."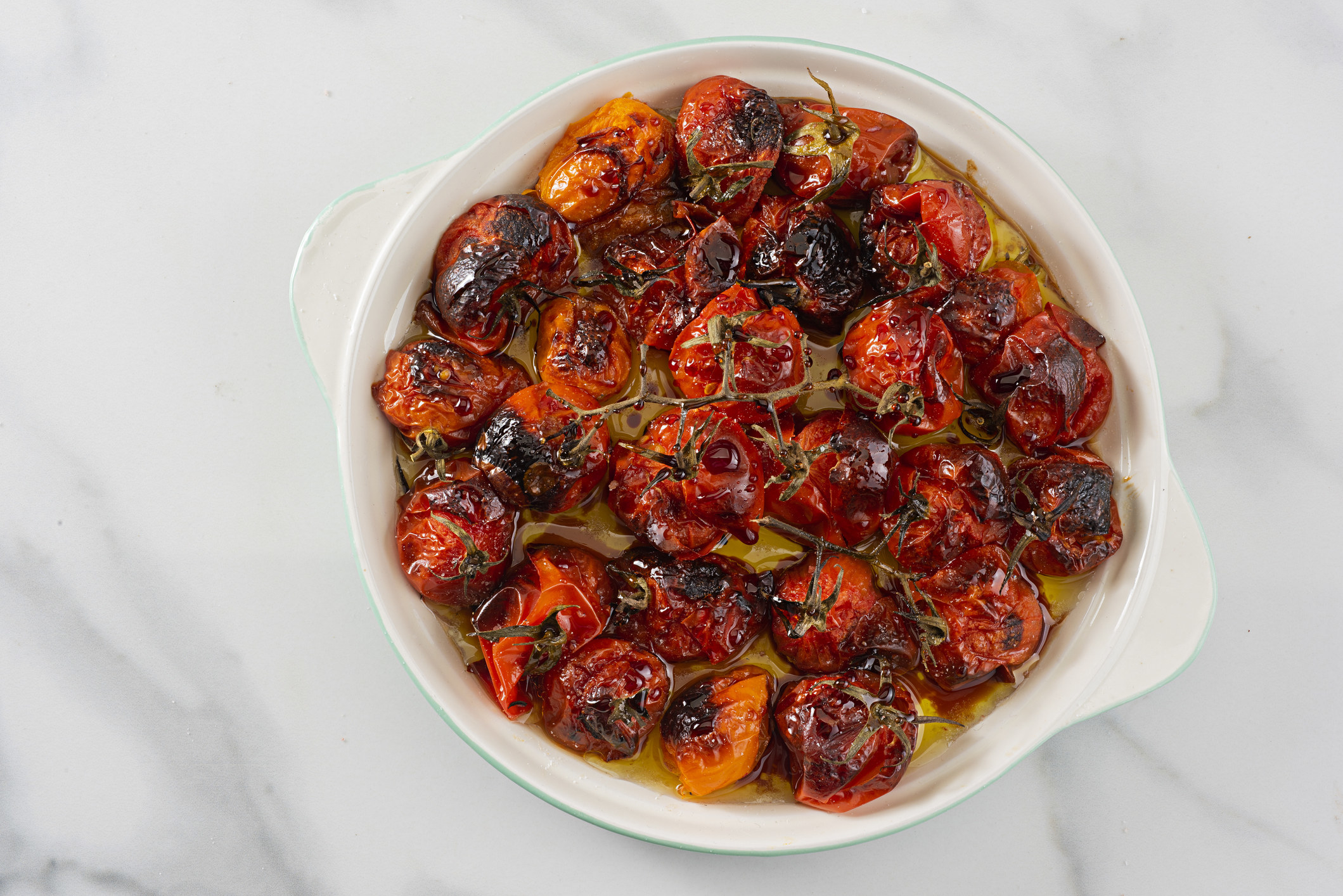 4.
"I use leftover mashed potatoes to make gnocchi. Just add egg, flour, and salt, and you've got homemade potato dumplings ready to be boiled and served with your favorite sauce."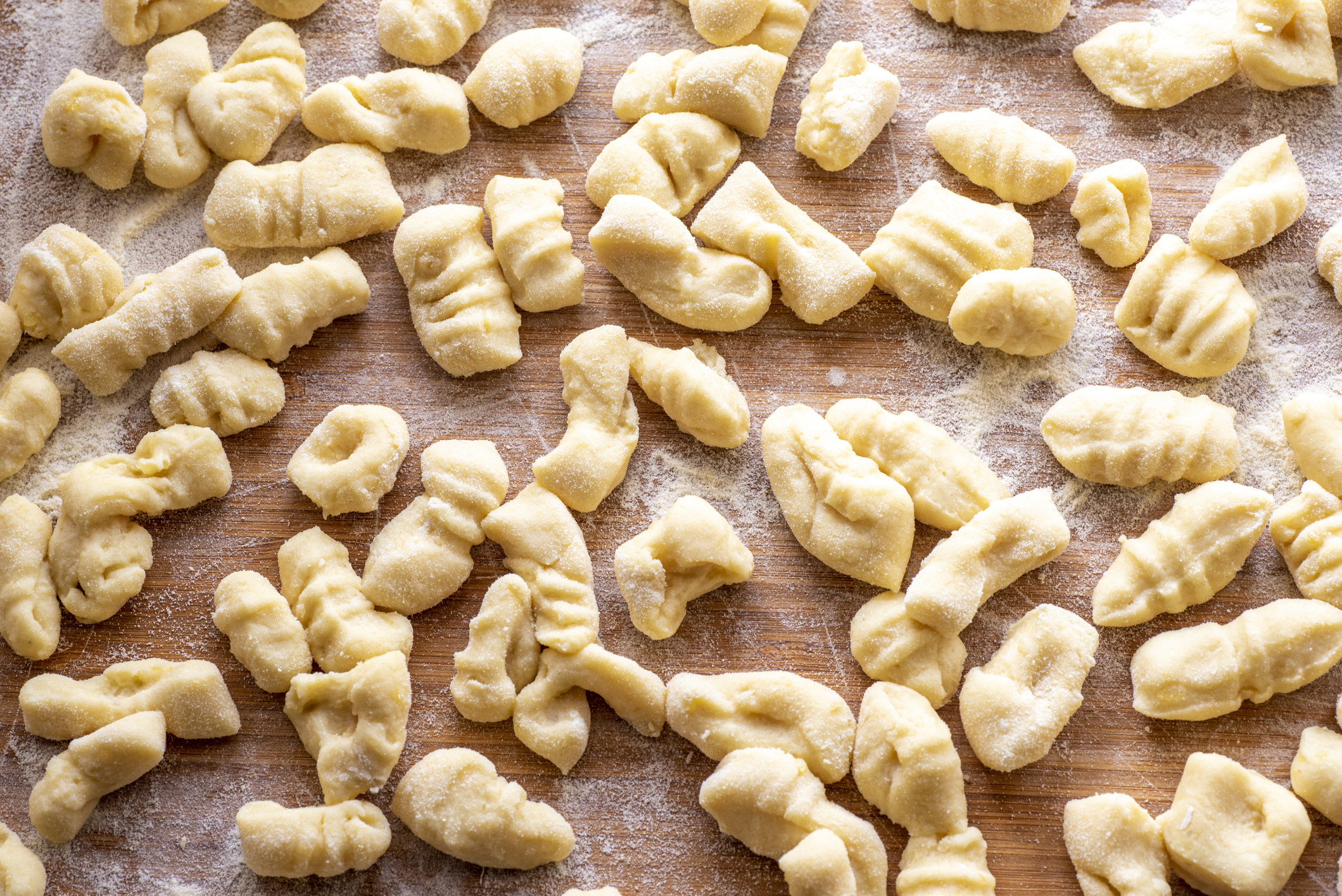 5.
"Save your Parmesan rinds and add them to homemade soups and sauces. It really adds that extra umami flavor boost."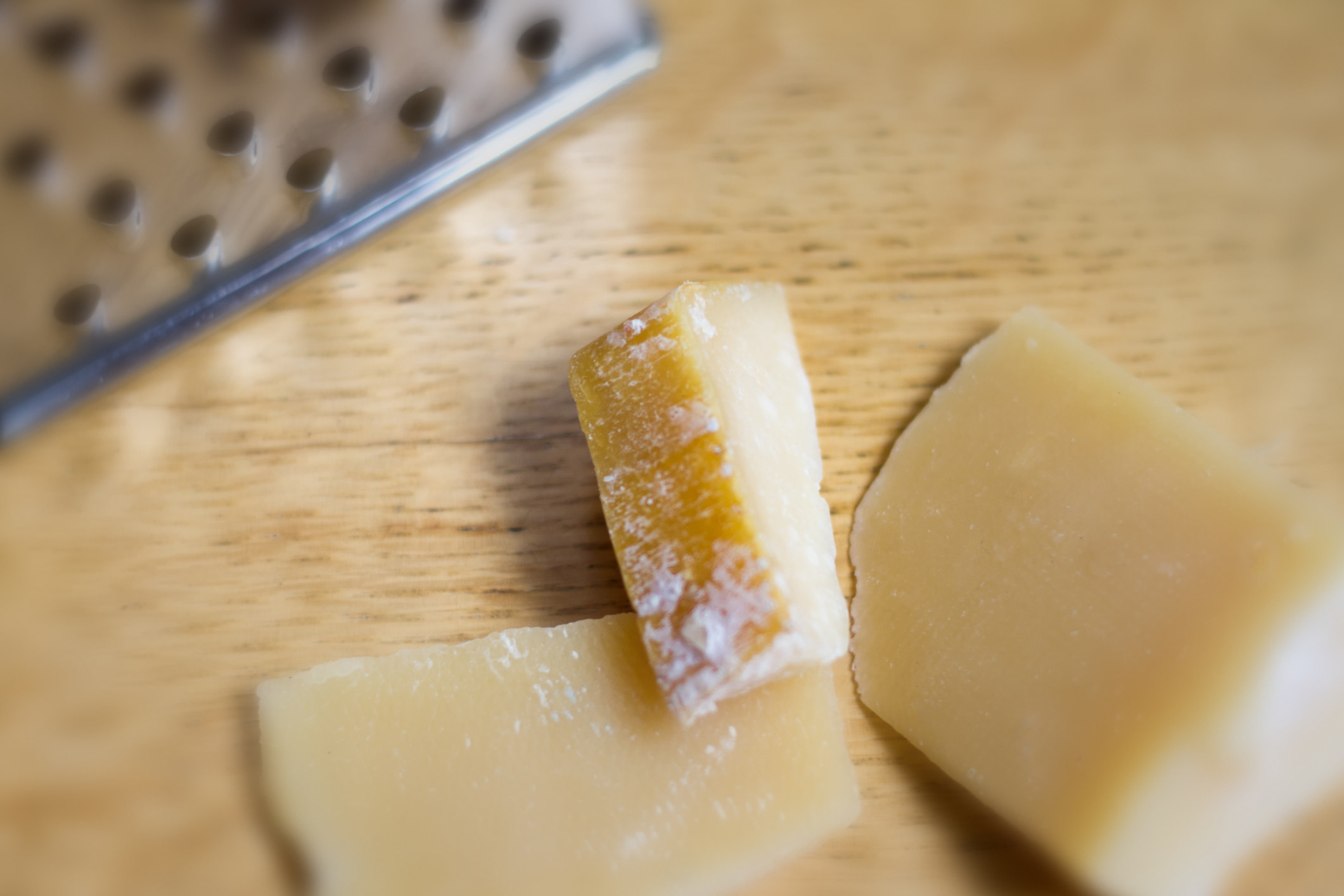 6.
"Old bananas on the verge of becoming too ripe to eat make for an absolutely glorious milkshake. Just add ice and vanilla ice cream or yogurt."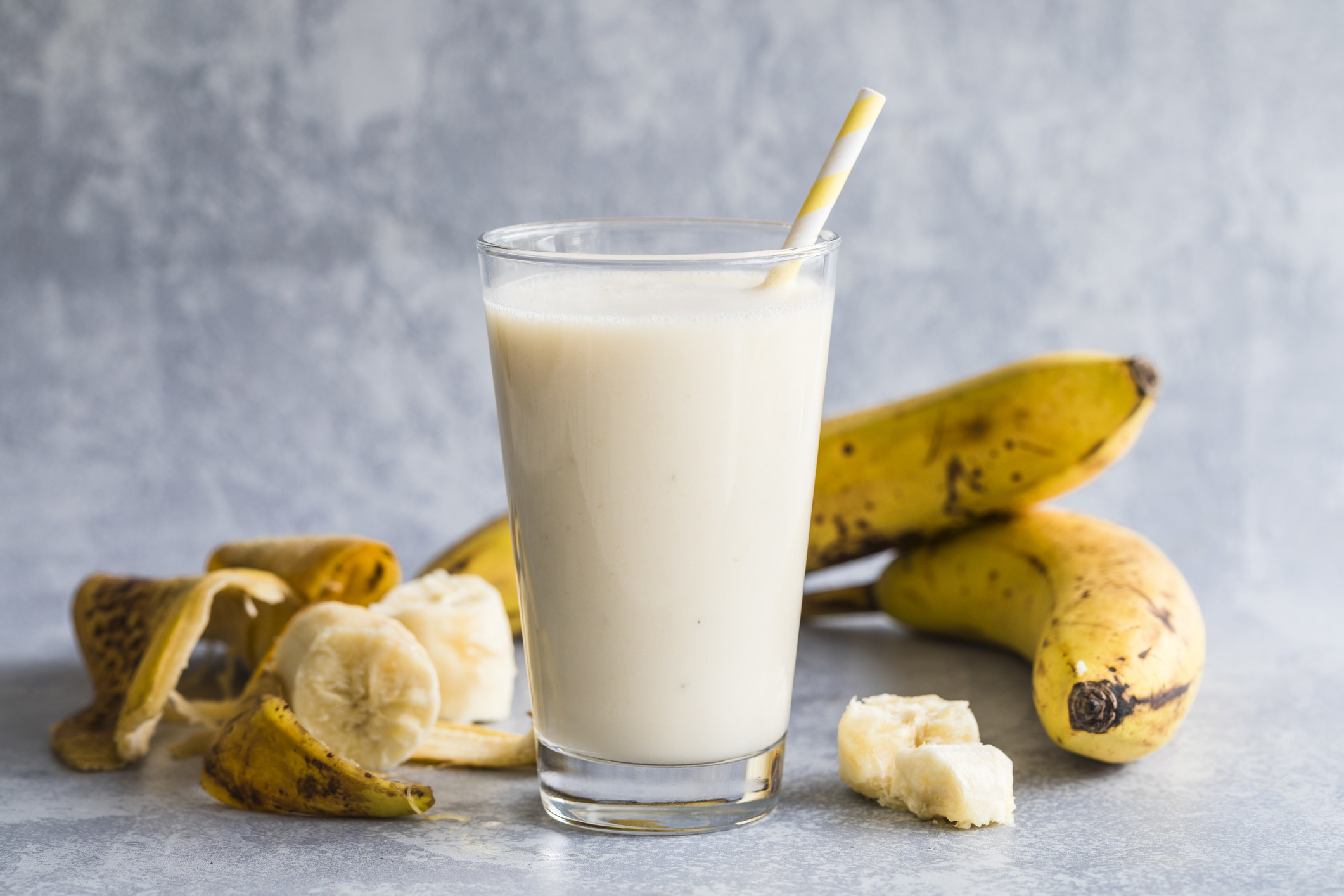 7.
"Save your old, almost-stale tortilla chips and make chilaquiles. This Mexican breakfast is best with old tortillas. Or turn them into migas tacos with scrambled eggs."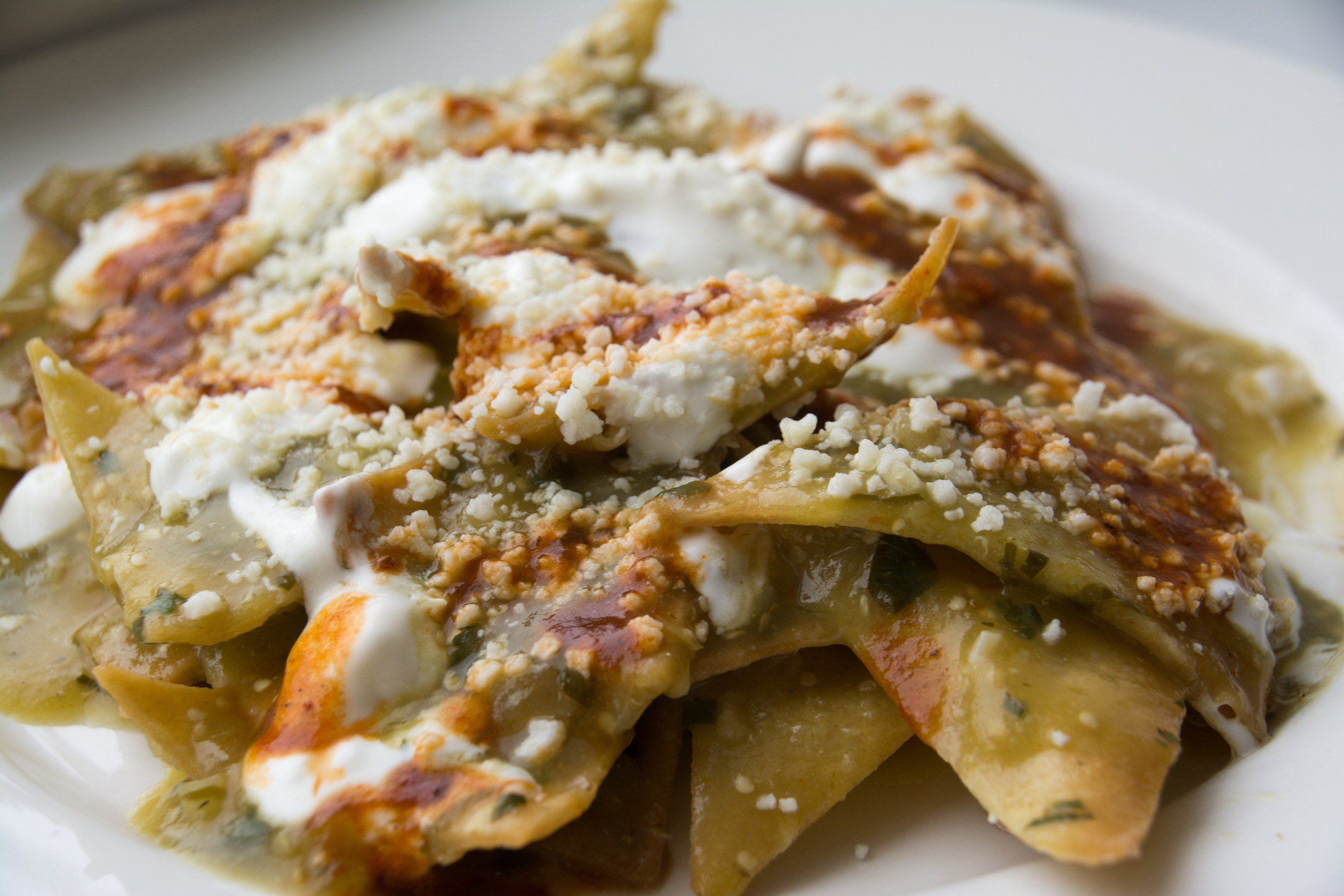 8.
"If you peel shrimp, save the shells to make a homemade seafood stock. The same goes for lobster, mussels, even fish bones or heads. Just freeze it and mix it all together for great seafood stock. And of course, you can do the same with veggie scraps for vegetable broth."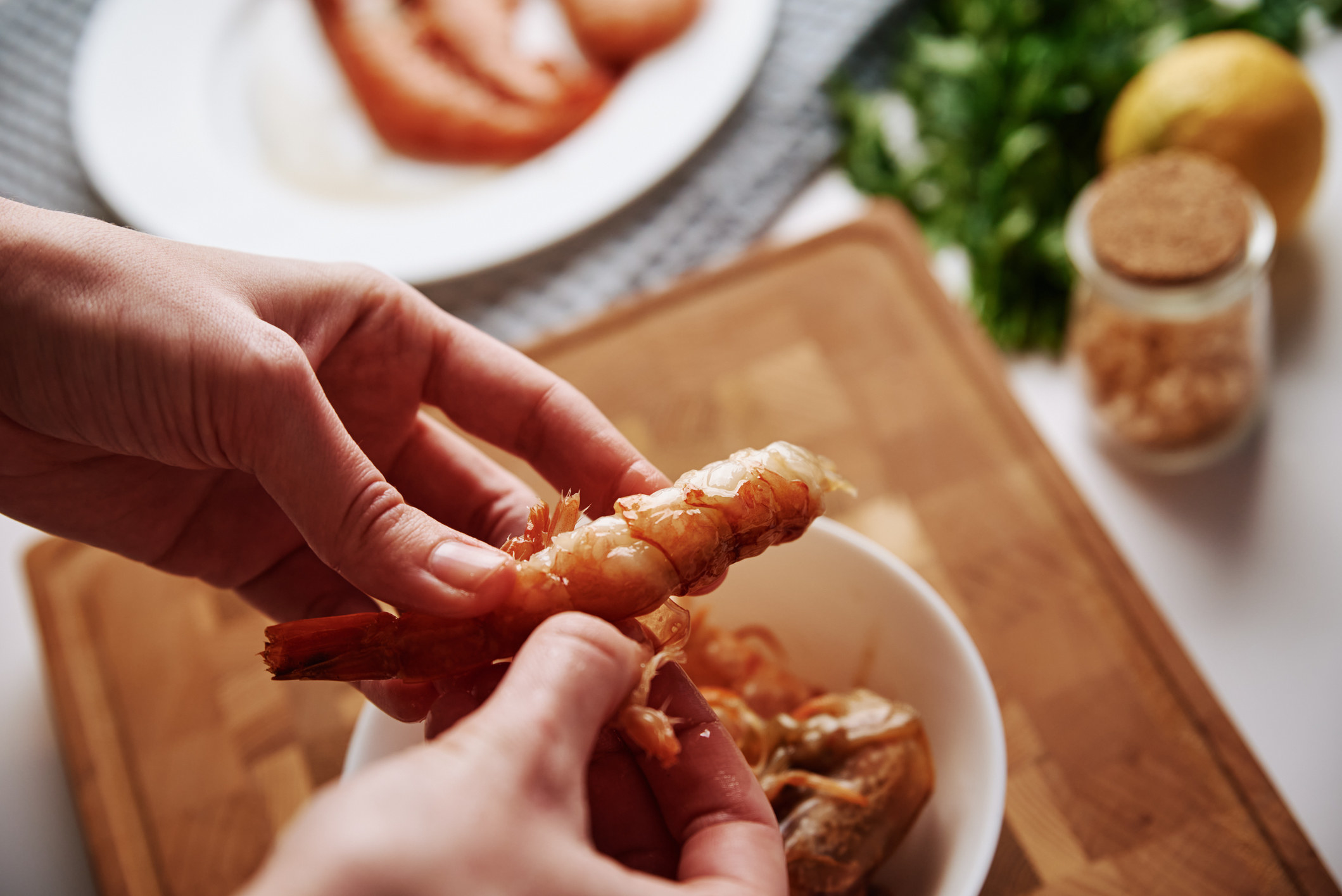 9.
"Turn all your leftover bits of assorted cheese — a little gouda here, a bit of cheddar or Gruyère there — into quiche or fromage fort. Or add them to your mac 'n' cheese sauce. The different cheeses take it to the next level."
10.
"Bacon grease is indispensable. Use it to fry anything, but know you haven't lived until you've swapped it for butter to make the best-ever chocolate chip cookies."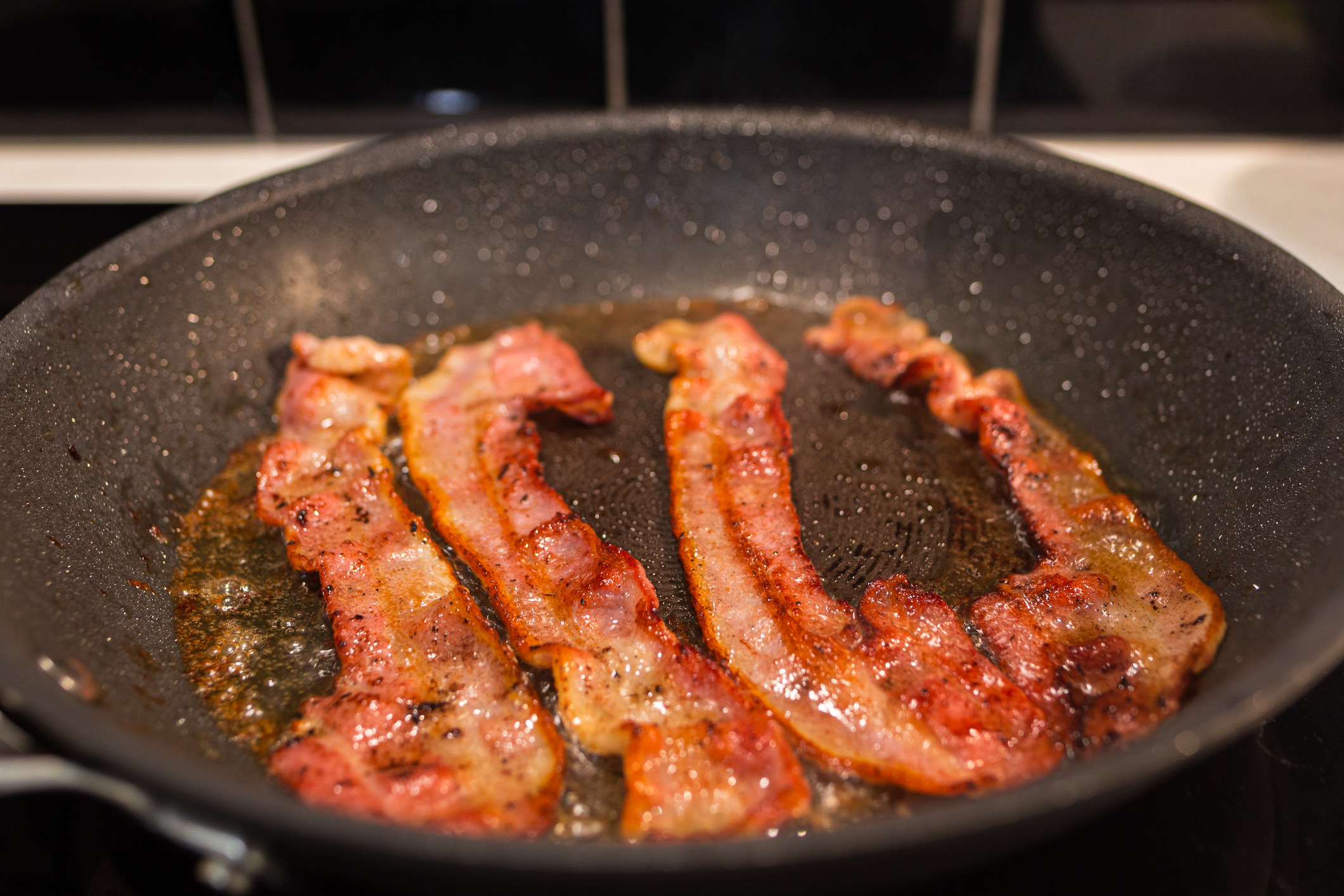 11.
"You can shock old vegetables in ice water to restore the original crispness. If you have veggies like celery, greens, and peppers that haven't gone bad but are beginning to lose their crisp texture, just soak them for two minutes in ice water and they'll taste like new."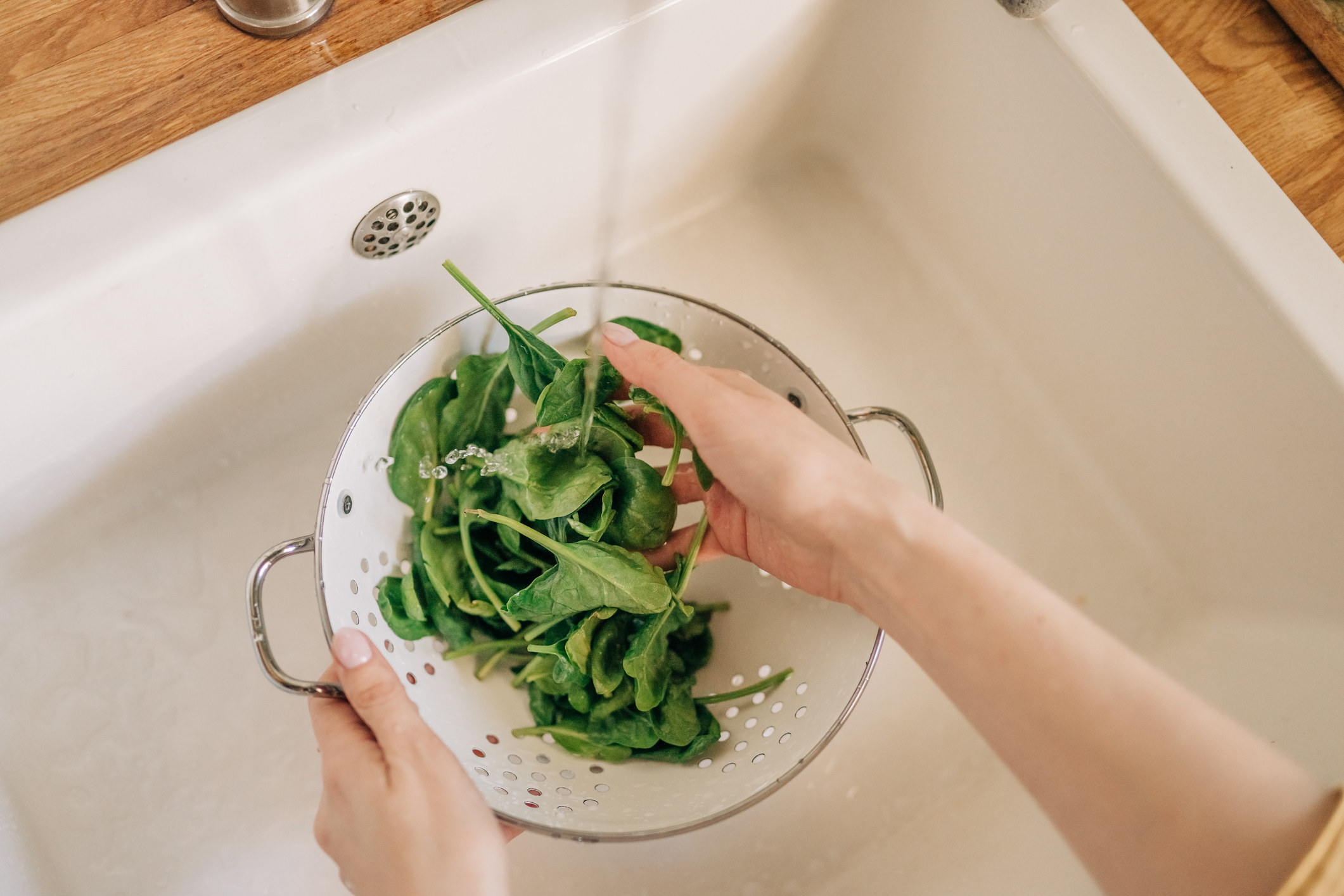 12.
"I make pasta primavera at the end of the week or as my last meal before grocery shopping. It's a delicious way to use up whatever veggies I have left."
13.
"Leftover cooked rice becomes rice pudding simply by heating one part rice, one part milk (or condensed milk), and whatever sweeteners or flavors you want on the stove. Just put it into a pot and stir over heat until it thickens to your desired consistency."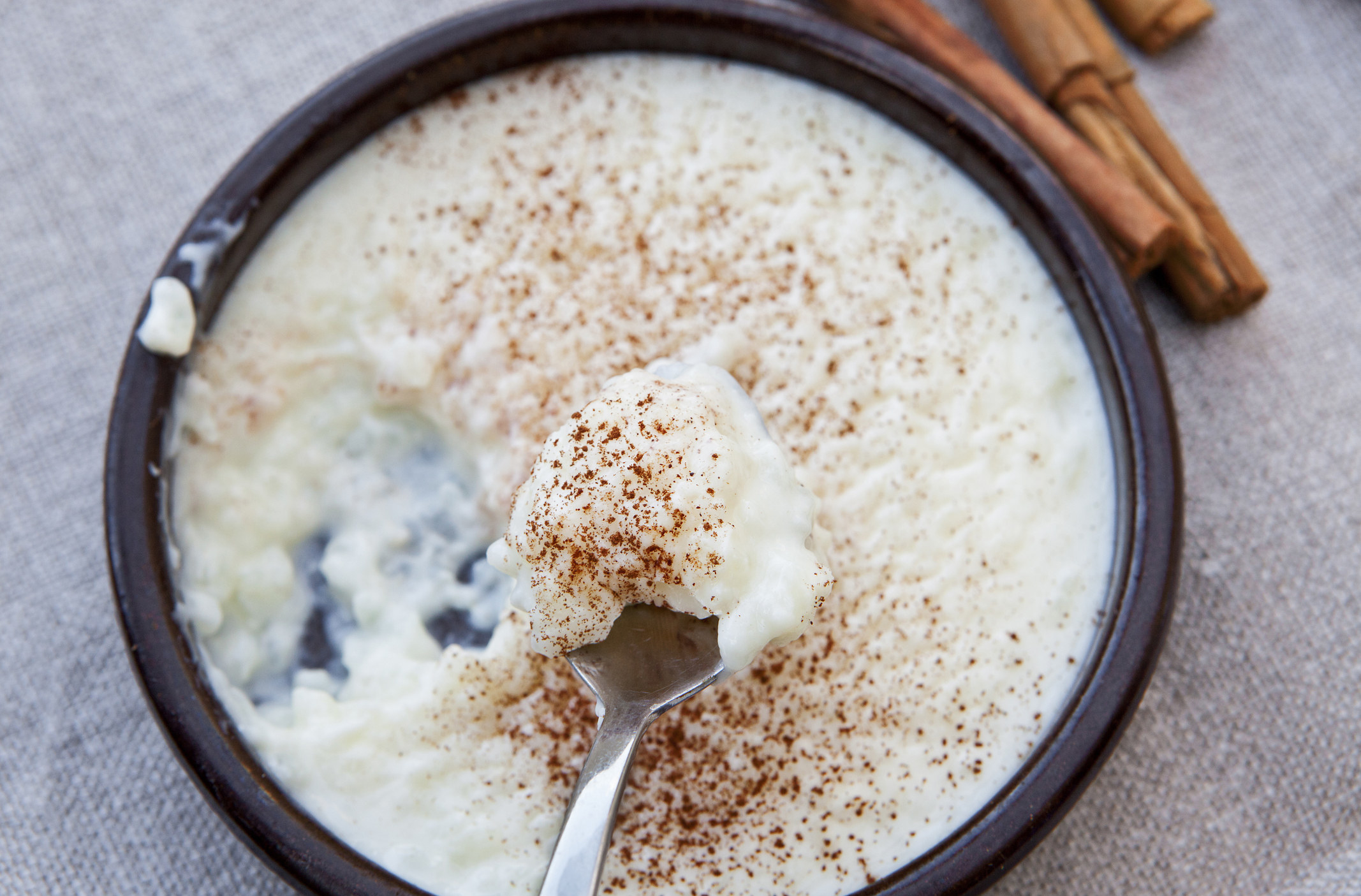 14.
"I recently had some stale olive bread. I decided to take a chance and try making savory French toast. Turns out it was amazing. I made an egg dip with herbs and salt and topped the French toast with fig balsamic and olive oil. It was amazing and proof that any stale bread (olives included!) makes for delicious French toast."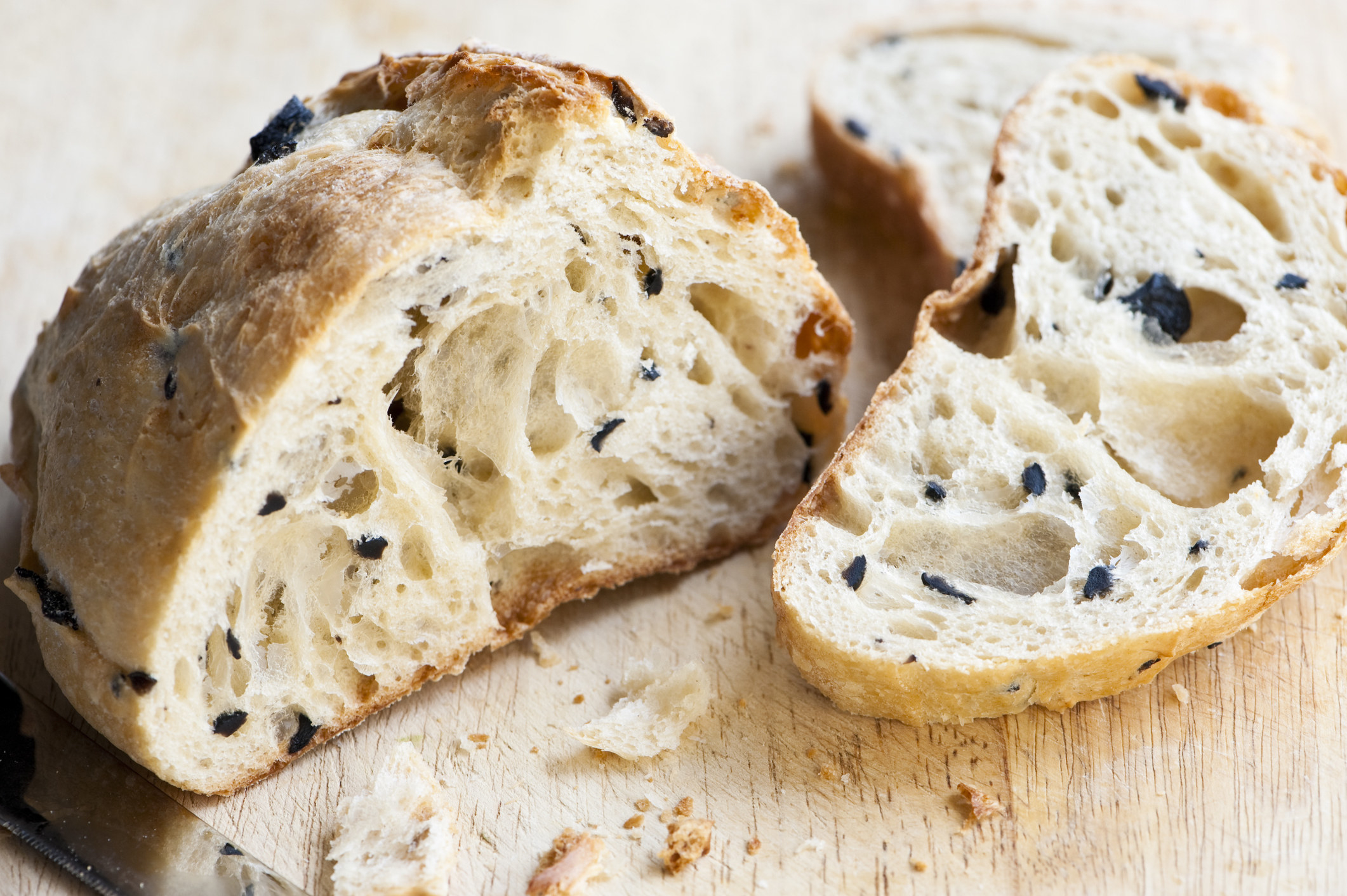 15.
"I like to caramelize too-ripe bananas sliced in butter. Then I sprinkle them in some brown sugar and a tiny bit of salt. Oh boy — they're amazing on their own or on top of a scoop of ice cream."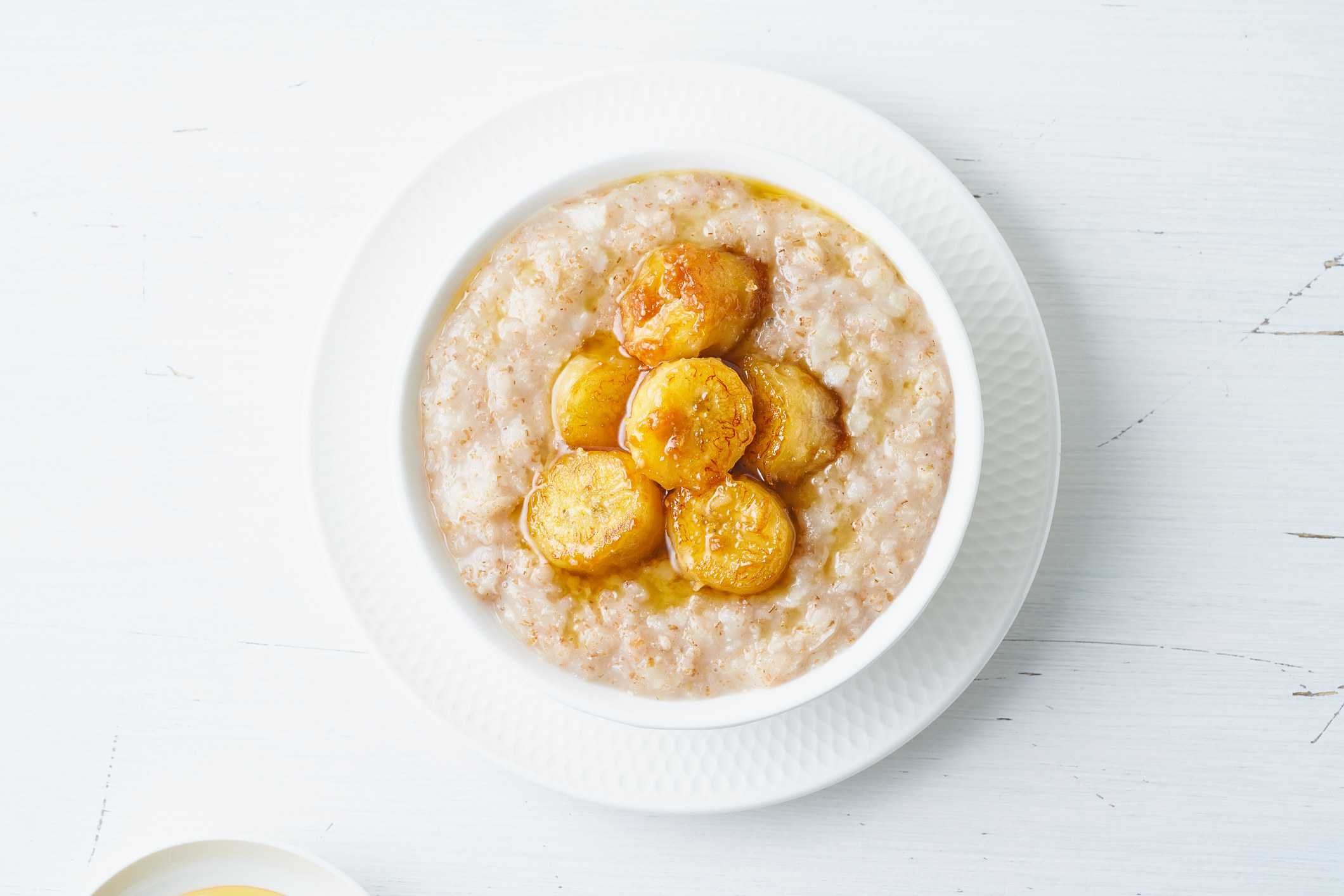 16.
"No one will notice that vegetables are a little bit soft and wrinkly if you roast them. Throw pretty much any old vegetables into the oven with lots of onion, garlic, and paprika powder. I like to wrap them all up in tortillas like veggie tacos. It's so good."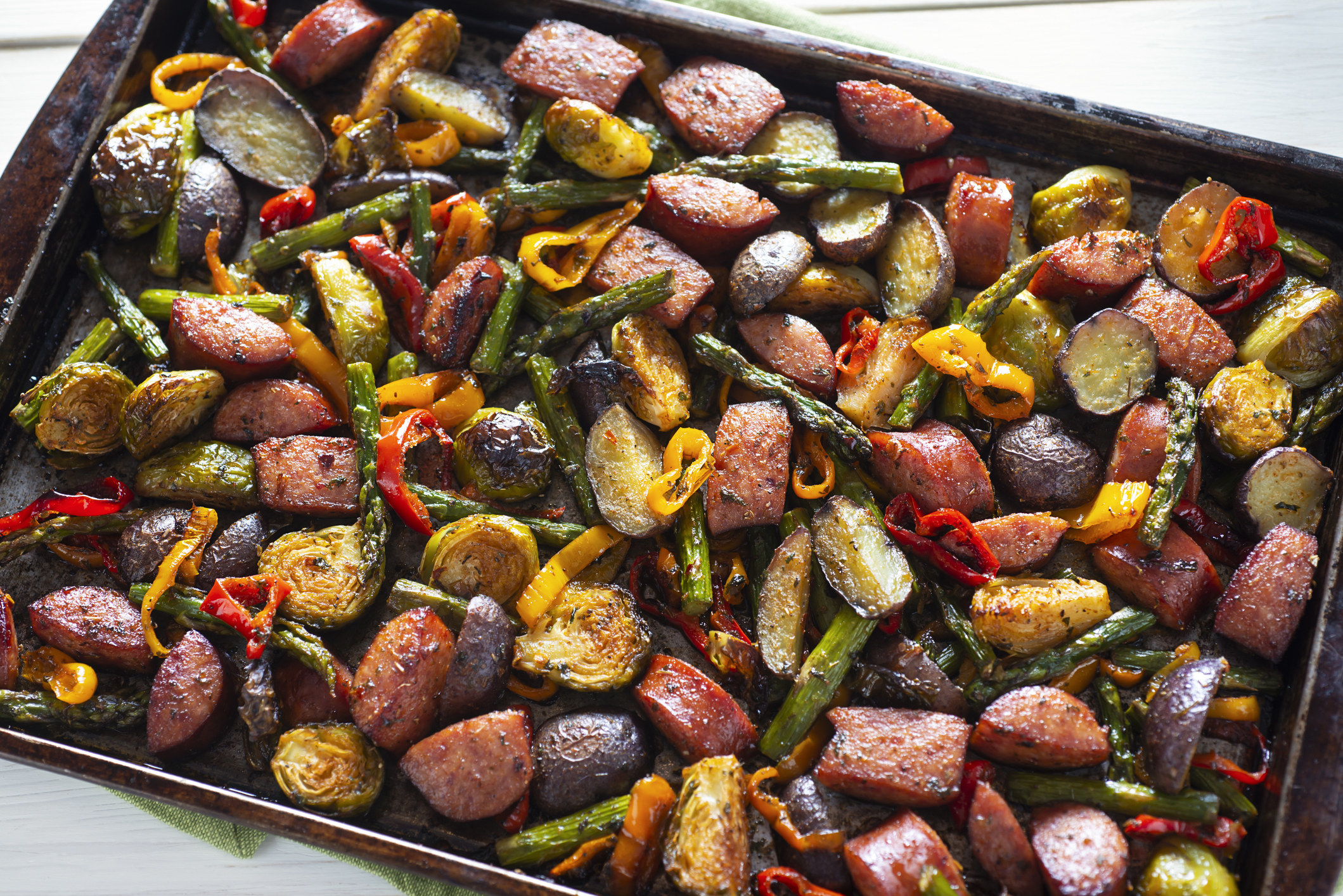 17.
"I make fried rice using pretty much whatever is left over in my fridge⁠ — not just the previous day's rice. I'll throw in anything from chopped-up ribs and egg whites to deli meat that didn't make it into my lunchtime sandwich."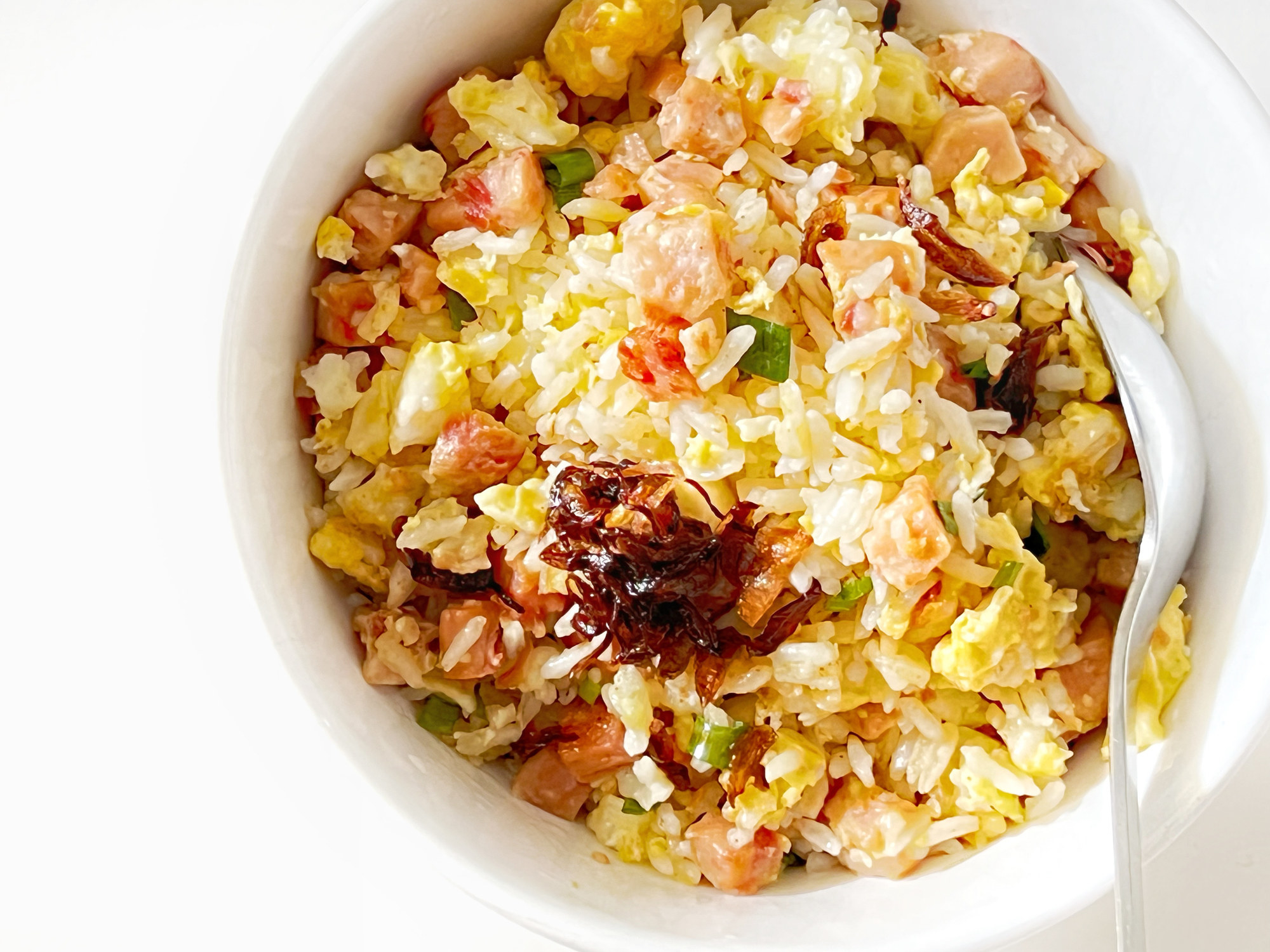 18.
"Take your leftover mashed potatoes and turn them into tater cakes or pierogi. Or make them into croquettes and freeze them for later."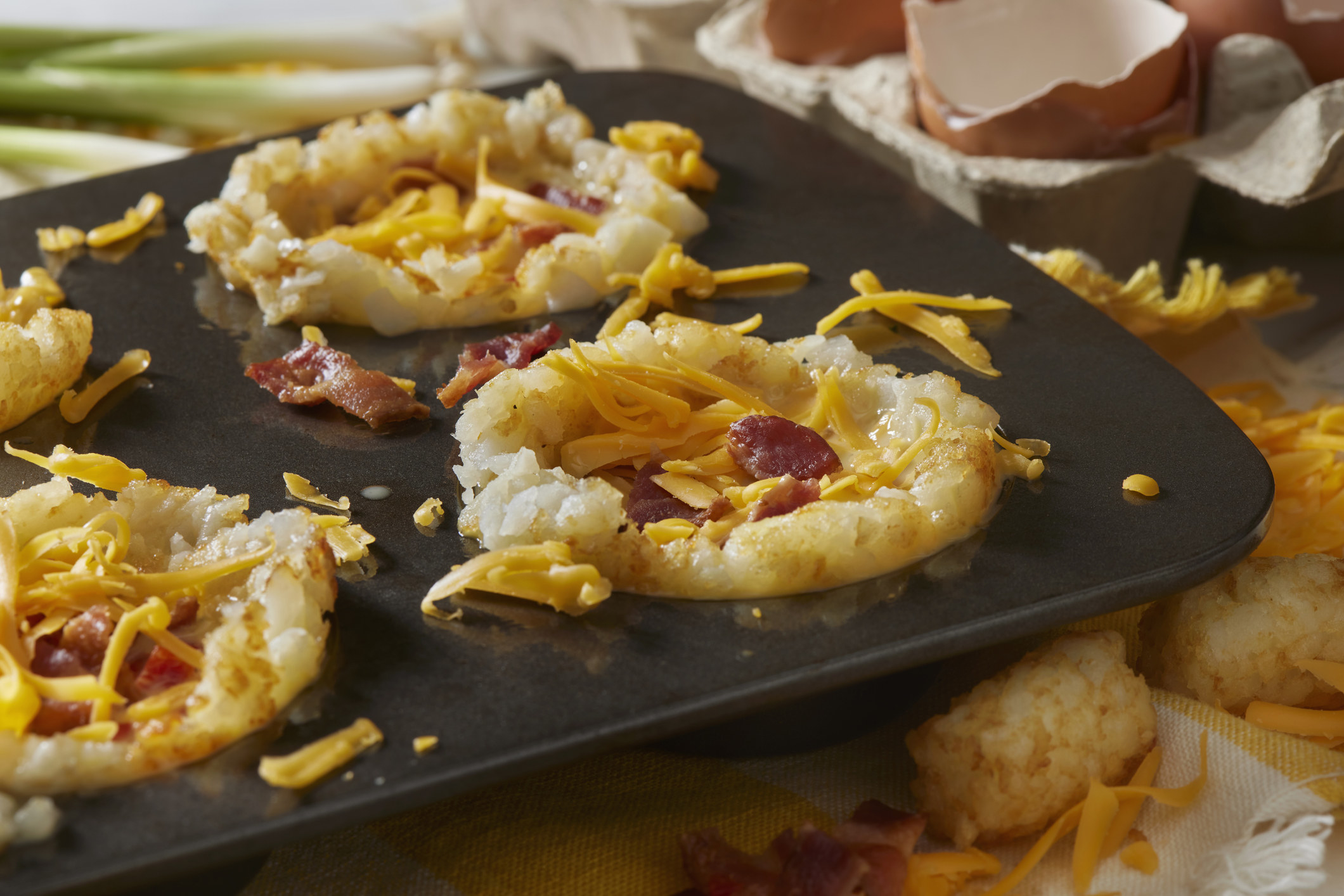 19.
"If you have a sourdough starter, use the discard as the batter to make incredible scallion pancakes."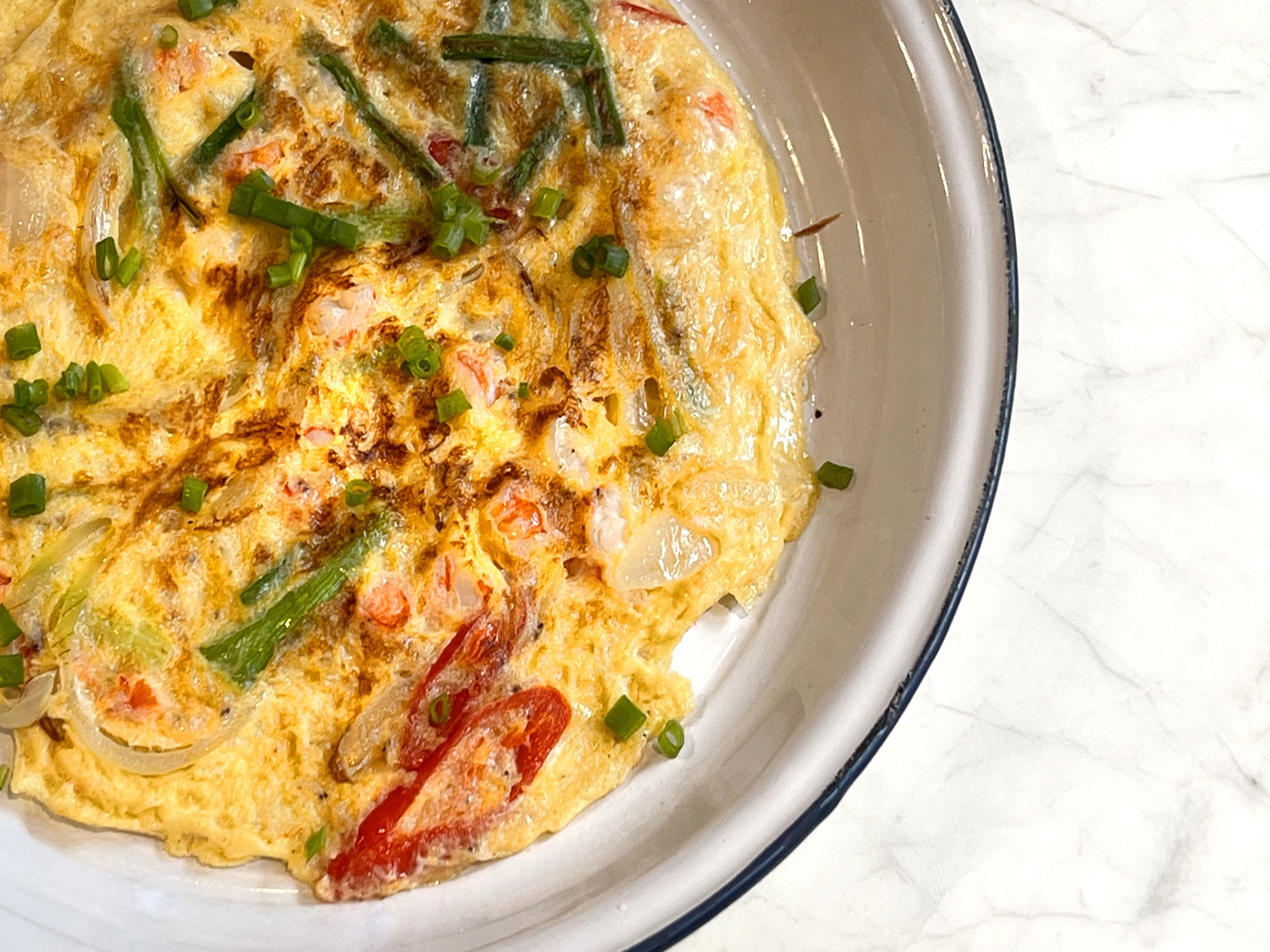 20.
"I blend leftover, semi-stale bread into soups and sauces to thicken them up and make them creamier."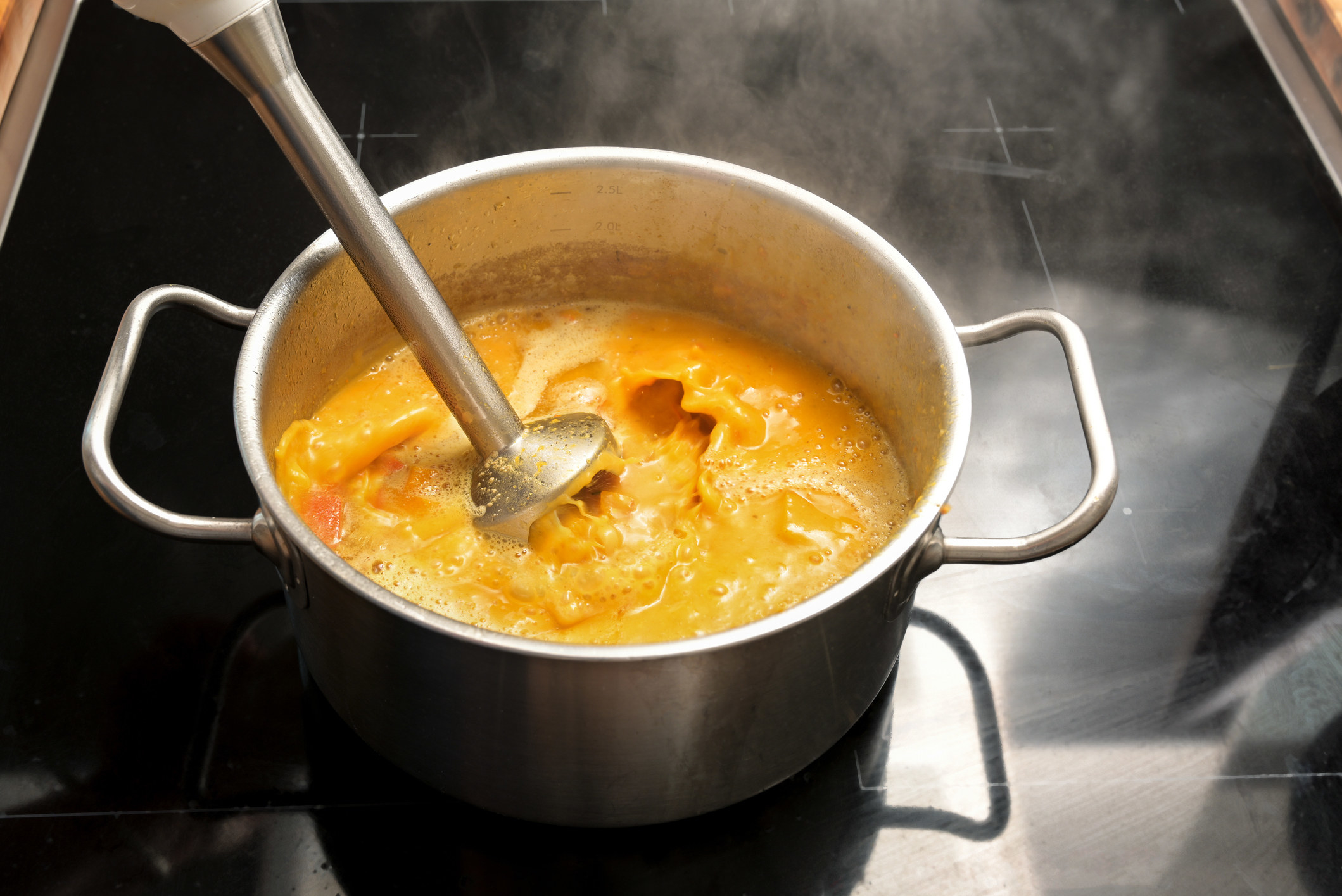 21.
"I often make omelets with pretty much any leftover ingredients. I'll toss in bits and bobs of anything from tinned fish to kimchi."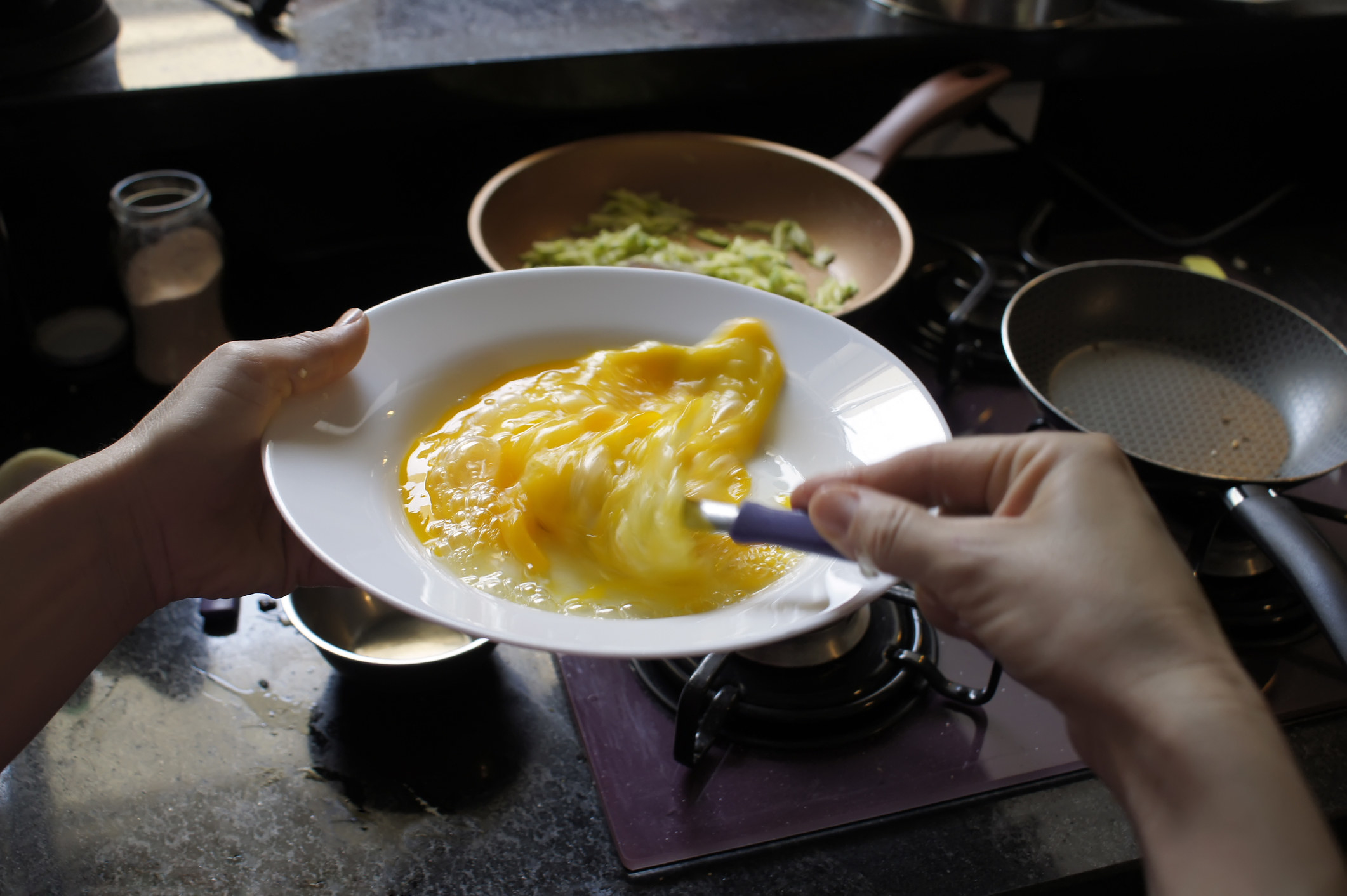 22.
"My favorite way to use leftover food is to take day-old vegetables and mashed potatoes and fry them up into the classic British recipe bubble and squeak."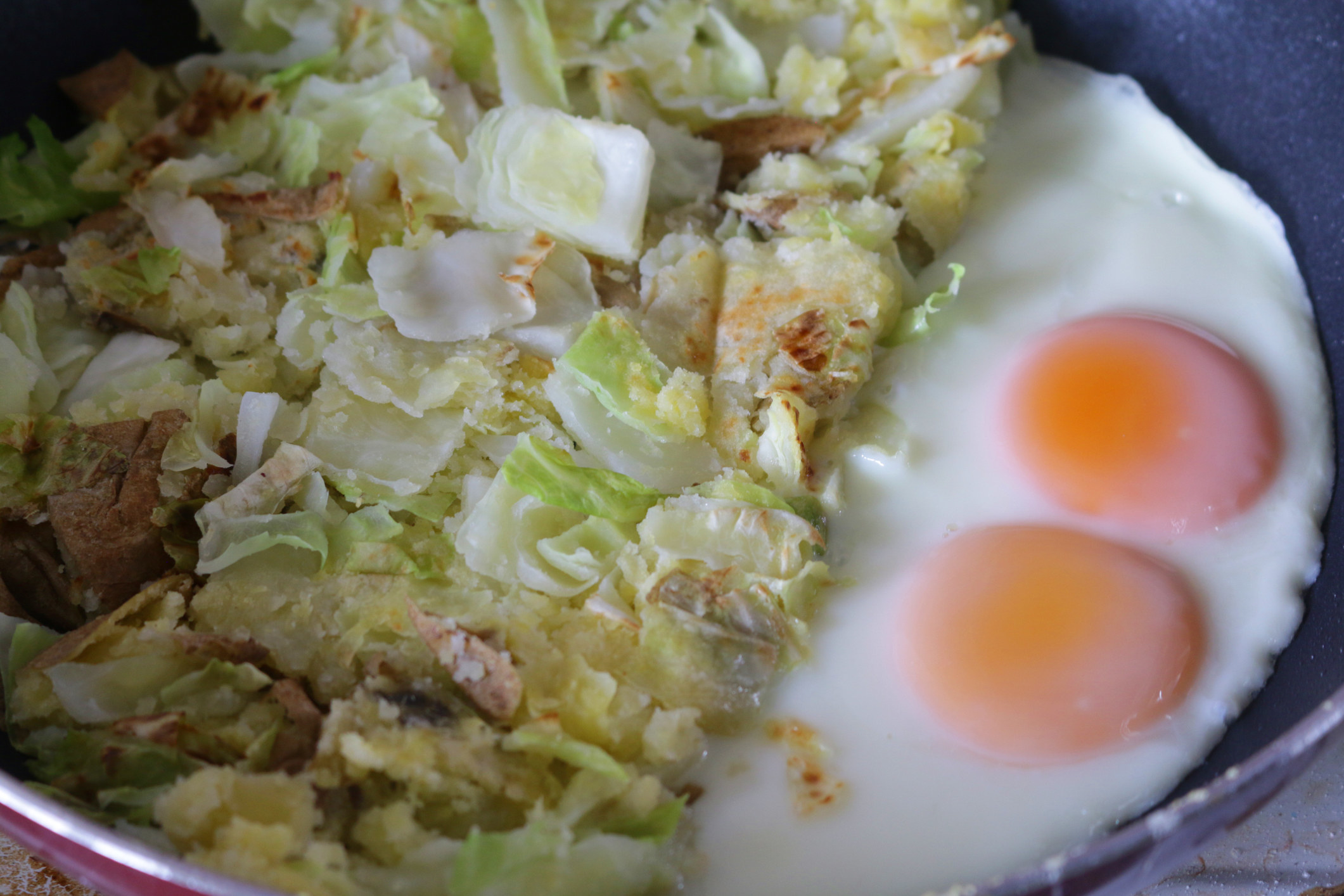 23.
"I make shakshuka out of so many different ingredients. Take any sauce, whatever greens you have in the fridge, and any additional leftovers (feta, chickpeas, sweet potato, avocado, etc.) and simmer them together in a skillet. Crack an egg on top, cover until the egg sets a bit, and dig in."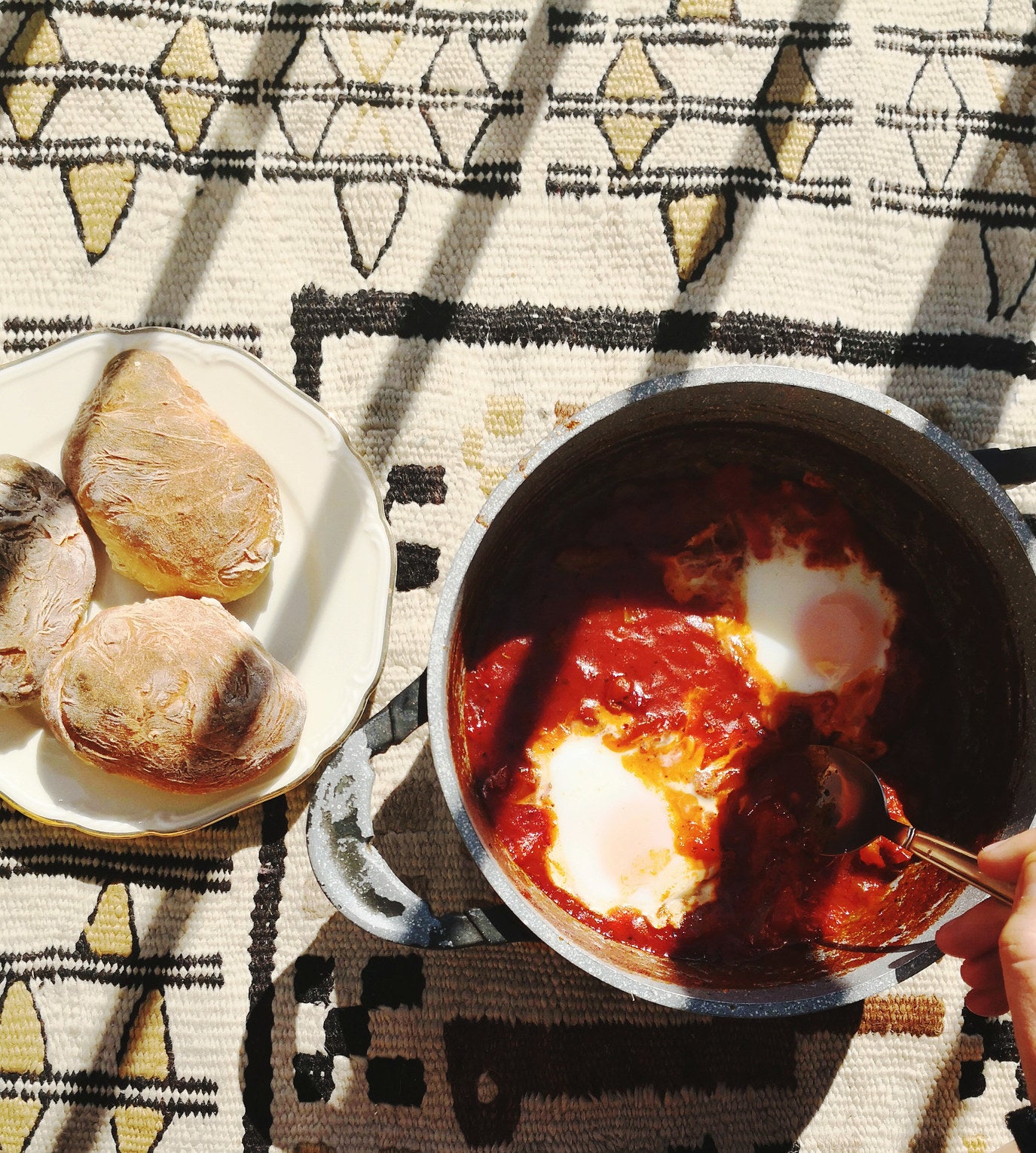 24.
"Turn leftover hamburgers and buns from a cookout into meat sauce and garlic bread. It's nothing fancy, but it easily becomes a pretty tasty spaghetti dinner."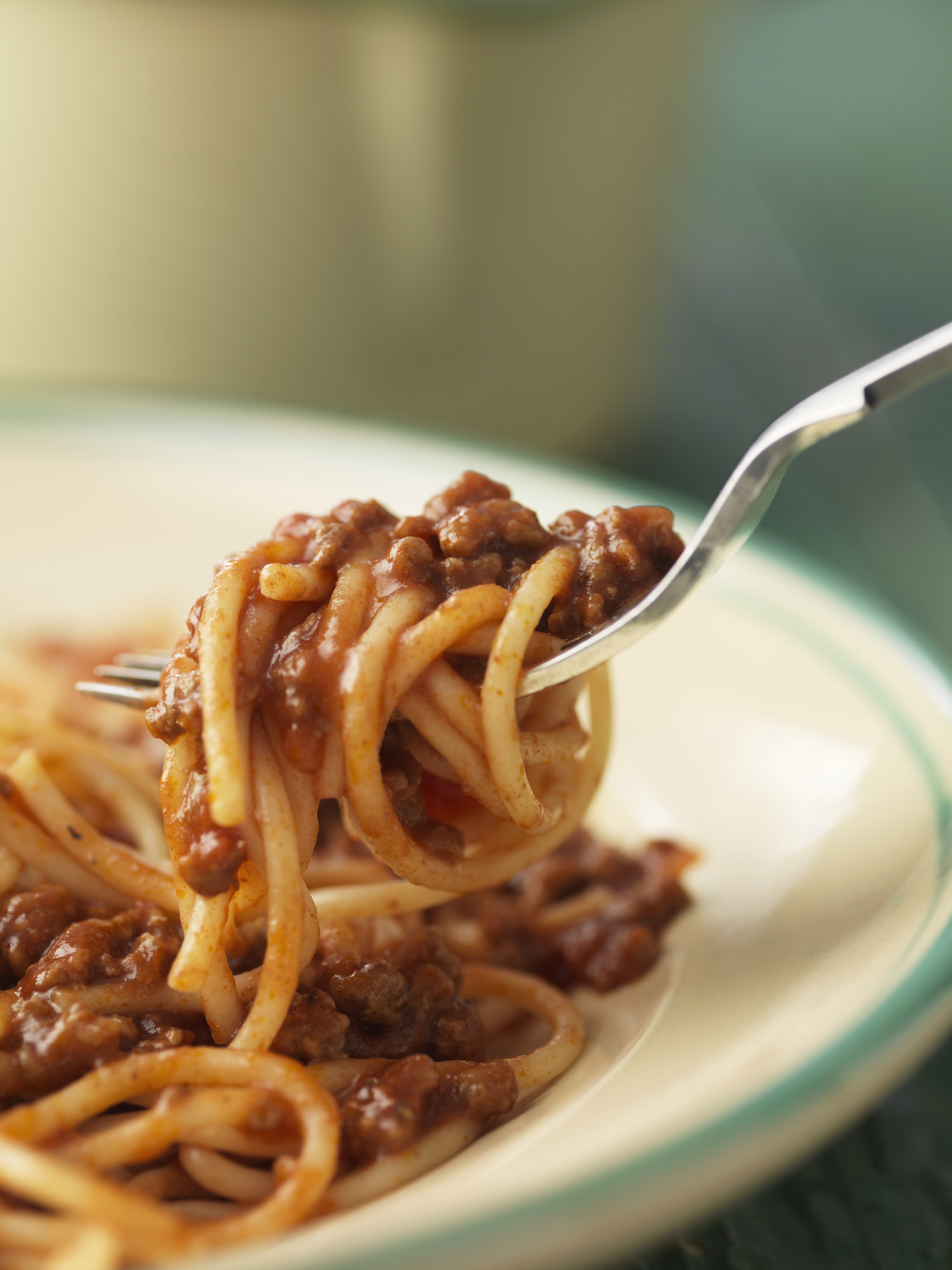 25.
"Just about any leftover cooked meat — chicken, sausage, chorizo, meatballs, chuck roast, you name it — can become a very satisfying and hearty jambalaya or dirty rice."
26.
"When I have leftover fried rice from Chinese takeout, I use it to make amazing stuffed peppers. Just slice off the top of bell peppers, stuff them with rice, and bake in the oven."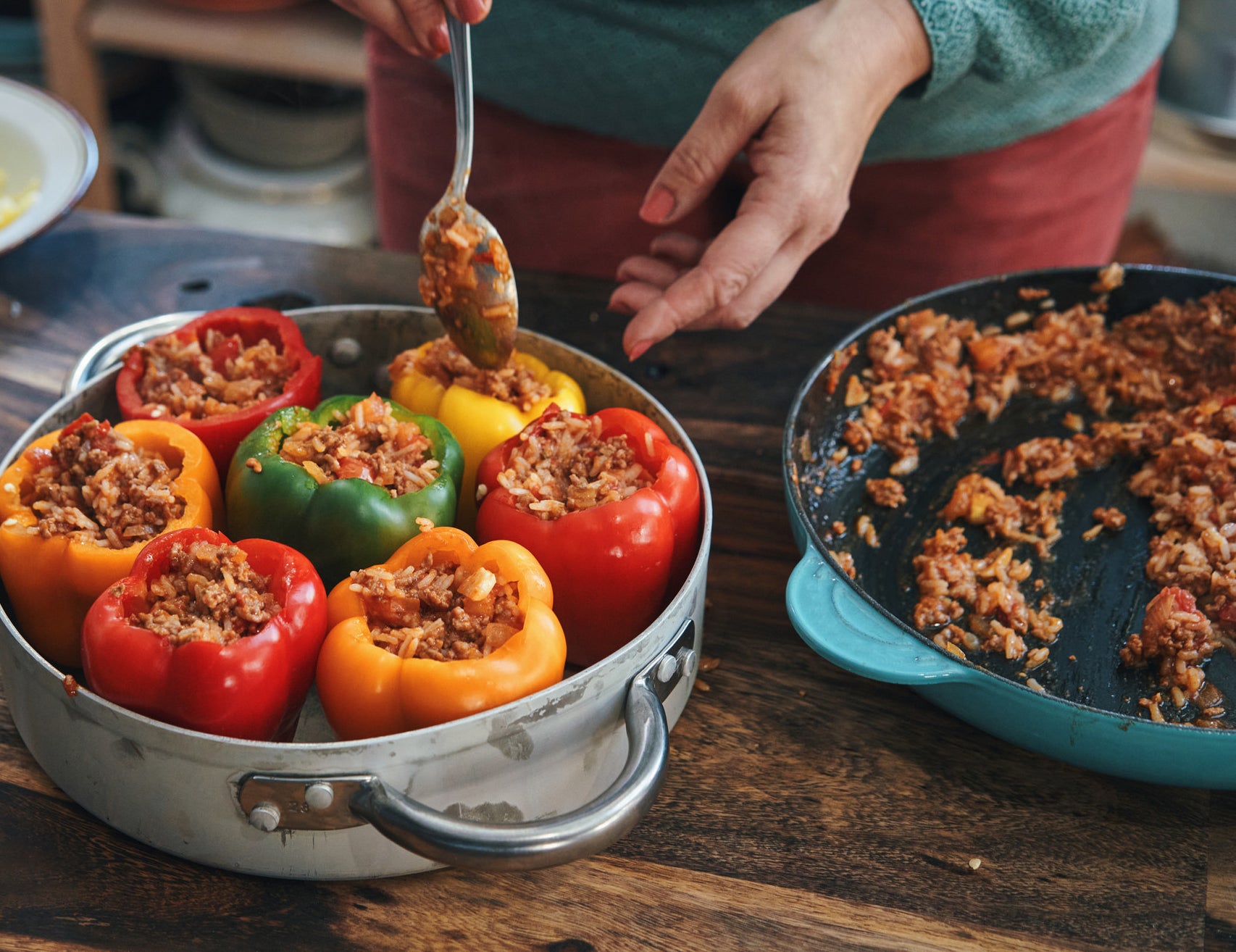 27.
"Take your leftover fish, like cod or salmon, and make fish cakes. In general, I find leftover cooked fish to be pretty gross because it's very difficult to reheat in a way that makes it enjoyable to eat. Plus, it stinks up the house when you put it in the microwave. My solution: Use a fork to flake the fish and toss it into any crab cake recipe with bread crumbs, Dijon, eggs, mayo, and spices. Baked or fried, it's seriously good."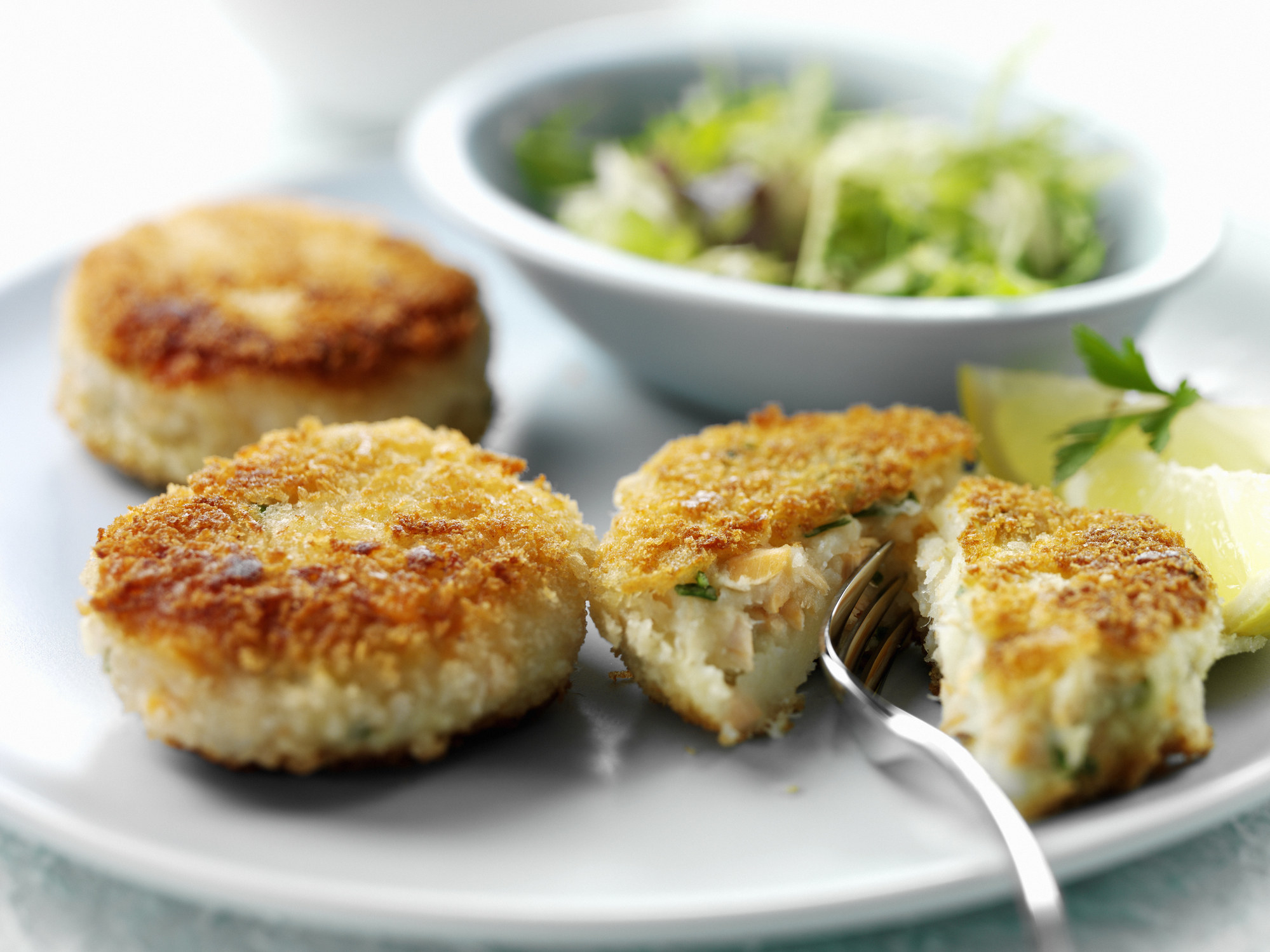 What's your favorite way to use food scraps or leftovers? Tell me in the comments below!
Note: Some responses have been edited for length and/or clarity.