50-Plus Trader Joe's Thanksgiving Foods Ranked From "Skip It" To "Must Try"
Here's what to serve and what to skip at your holiday table.
Trader Joe's offers some pretty great eats for your holiday table — and fittingly, if there's one meal I could eat over and over again, it's Thanksgiving dinner. Here are 50-plus Trader Joe's Thanksgiving items ranked from bottom to top so you know what to stock up on and what to skip. 🥧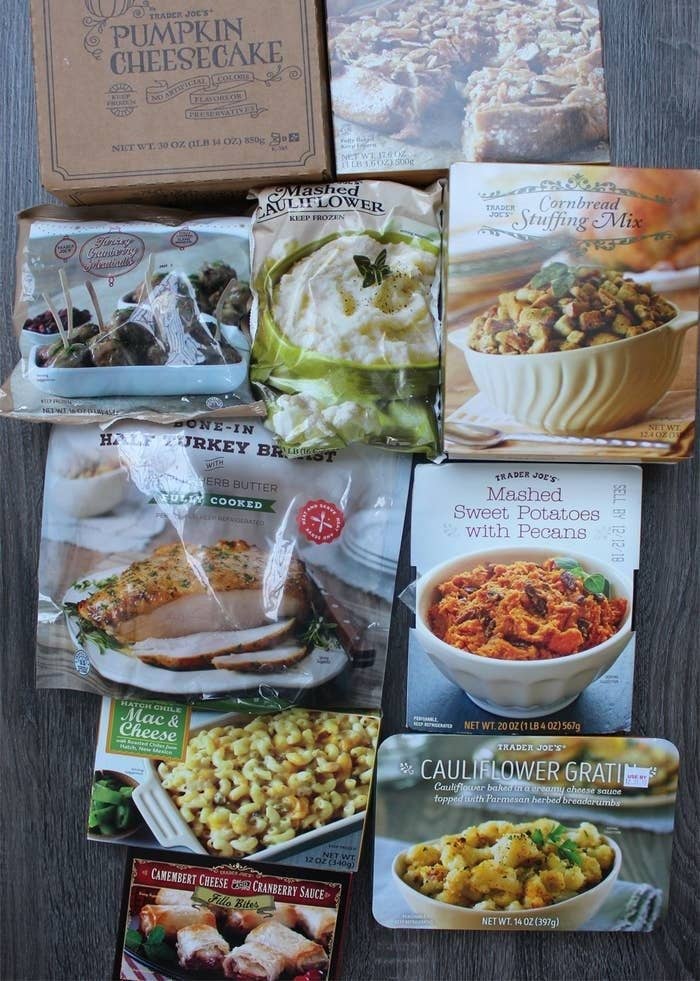 53.
Harvest Apple Salad Kit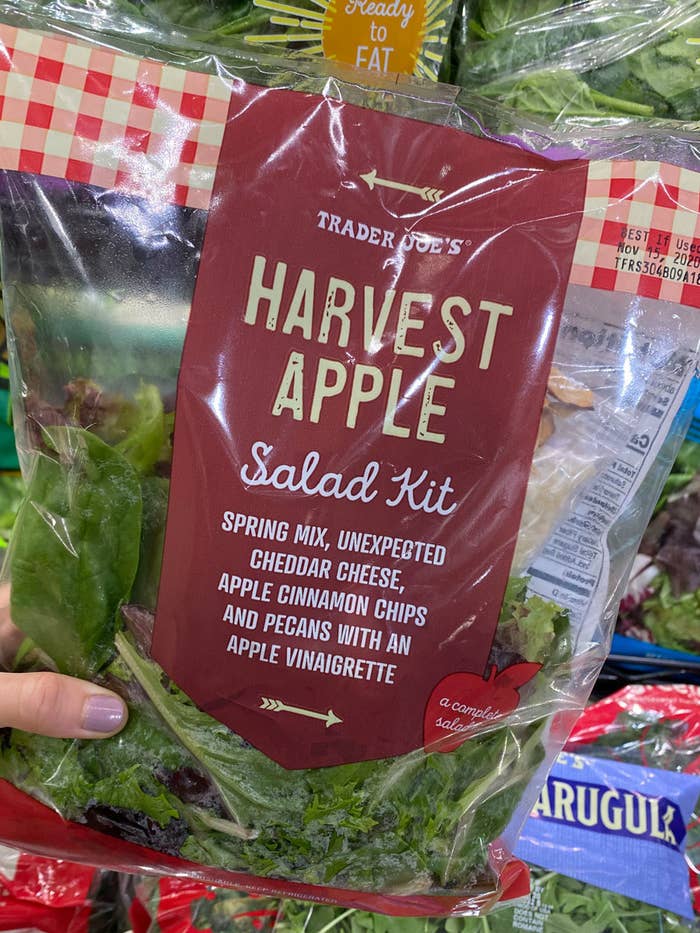 52.
Holiday Vegetable Hash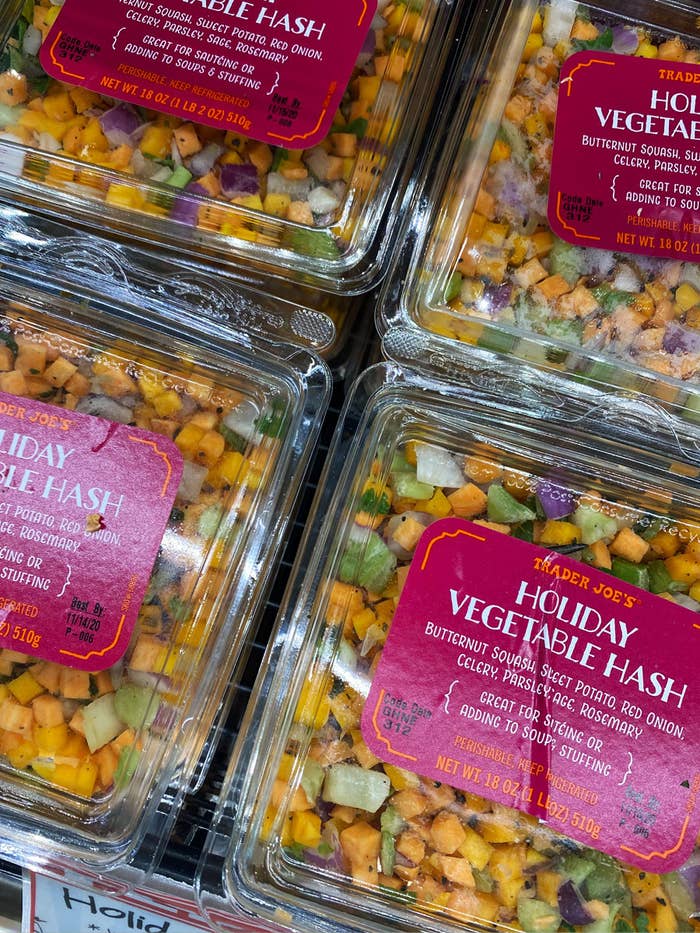 51.
Roasted Cauliflower With Olive Oil, Sea Salt and Black Pepper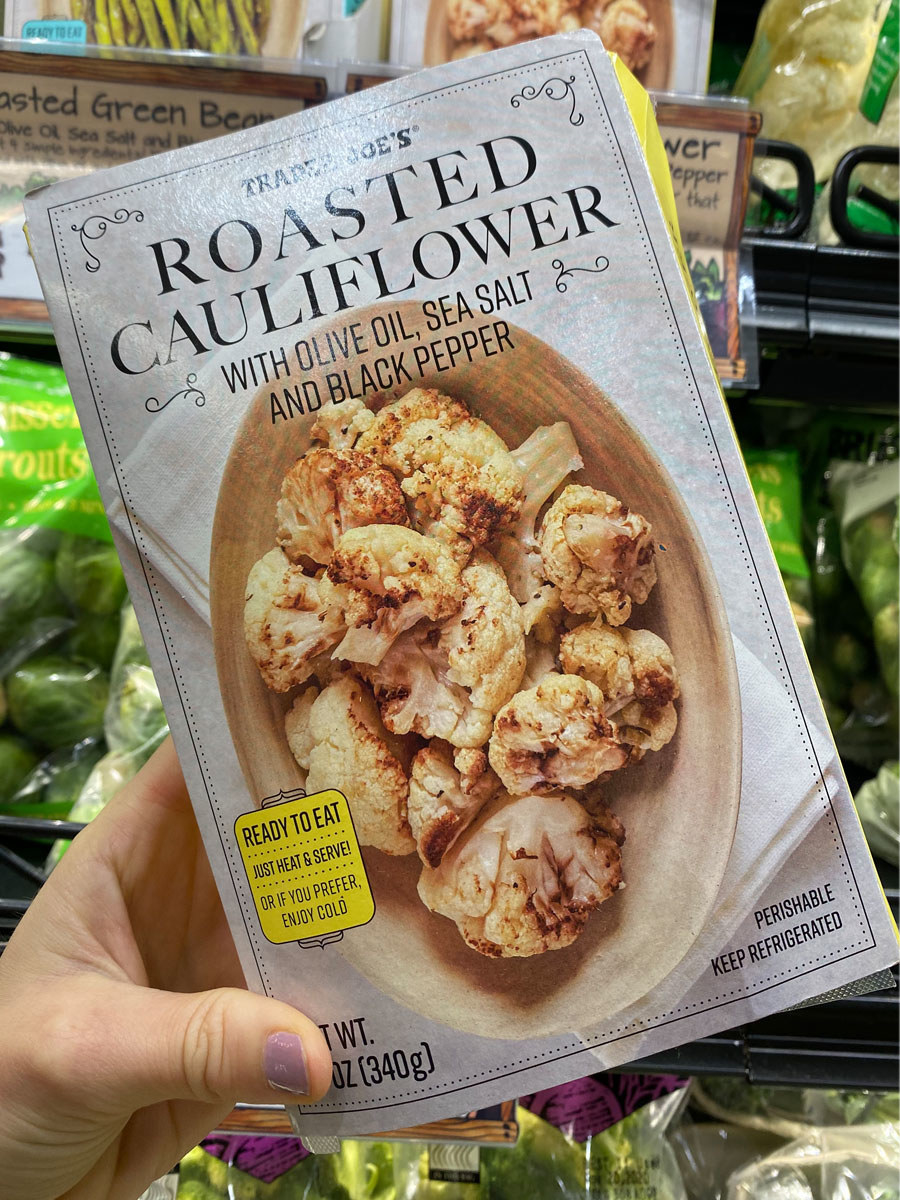 50.
Roasted Vegetables Simply Dressed With Garlic and Herbs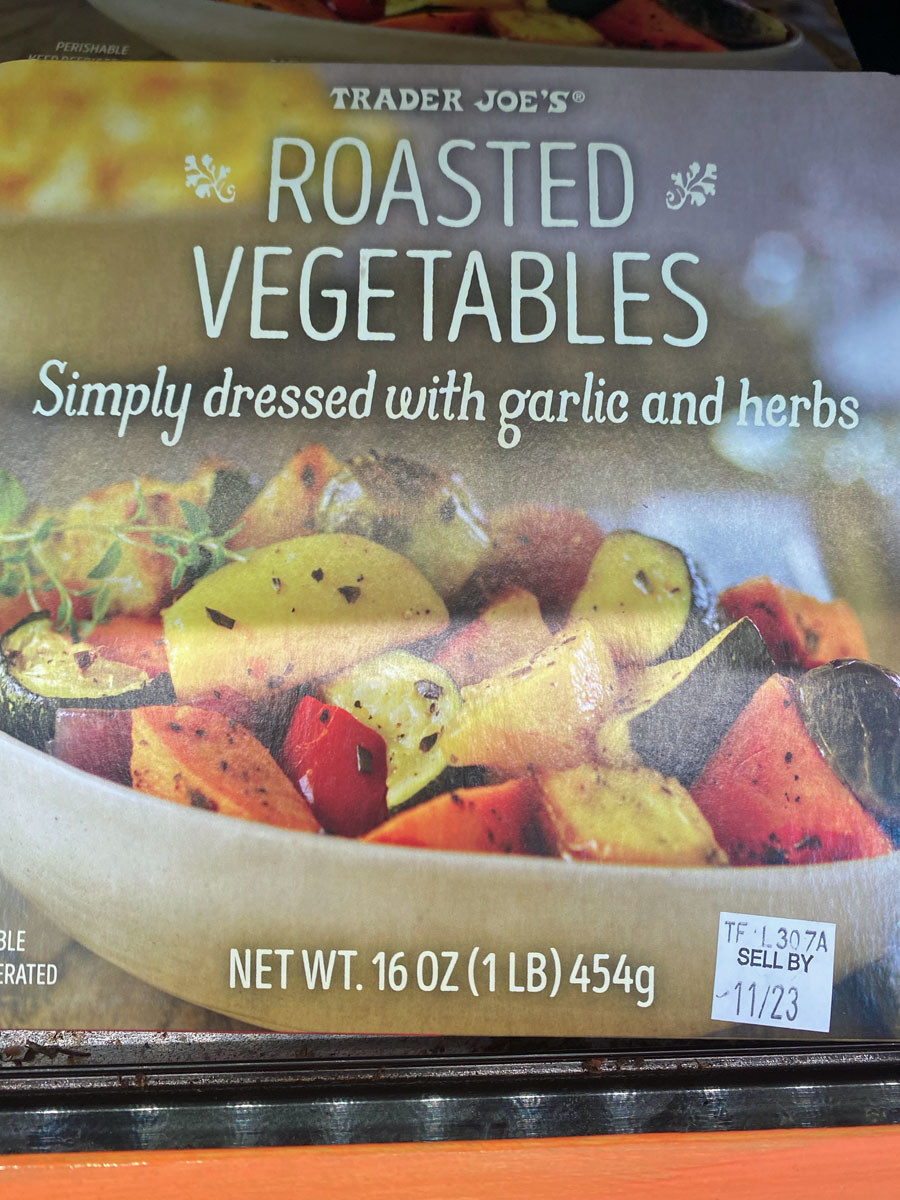 49.
Pie Crusts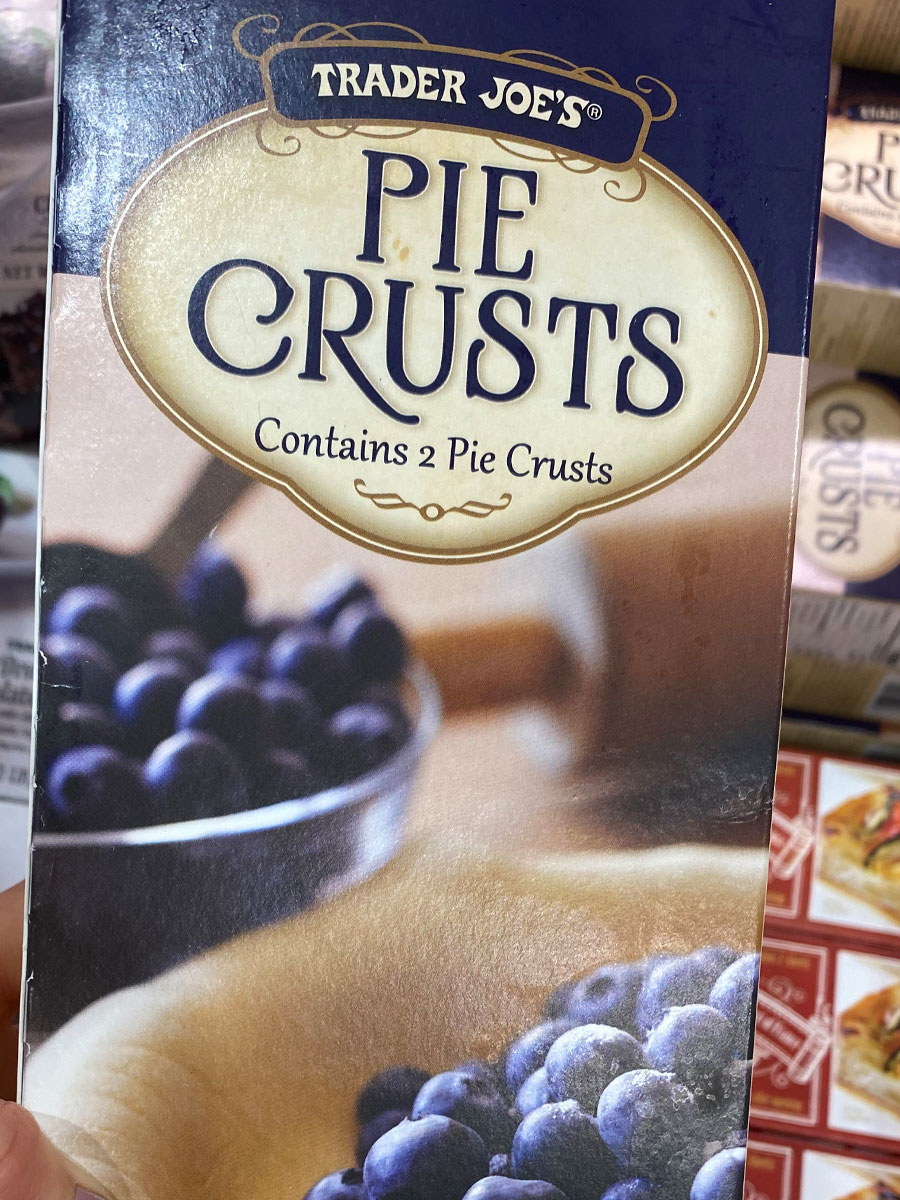 48.
Breaded Turkey-Less Stuffed Roast With Gravy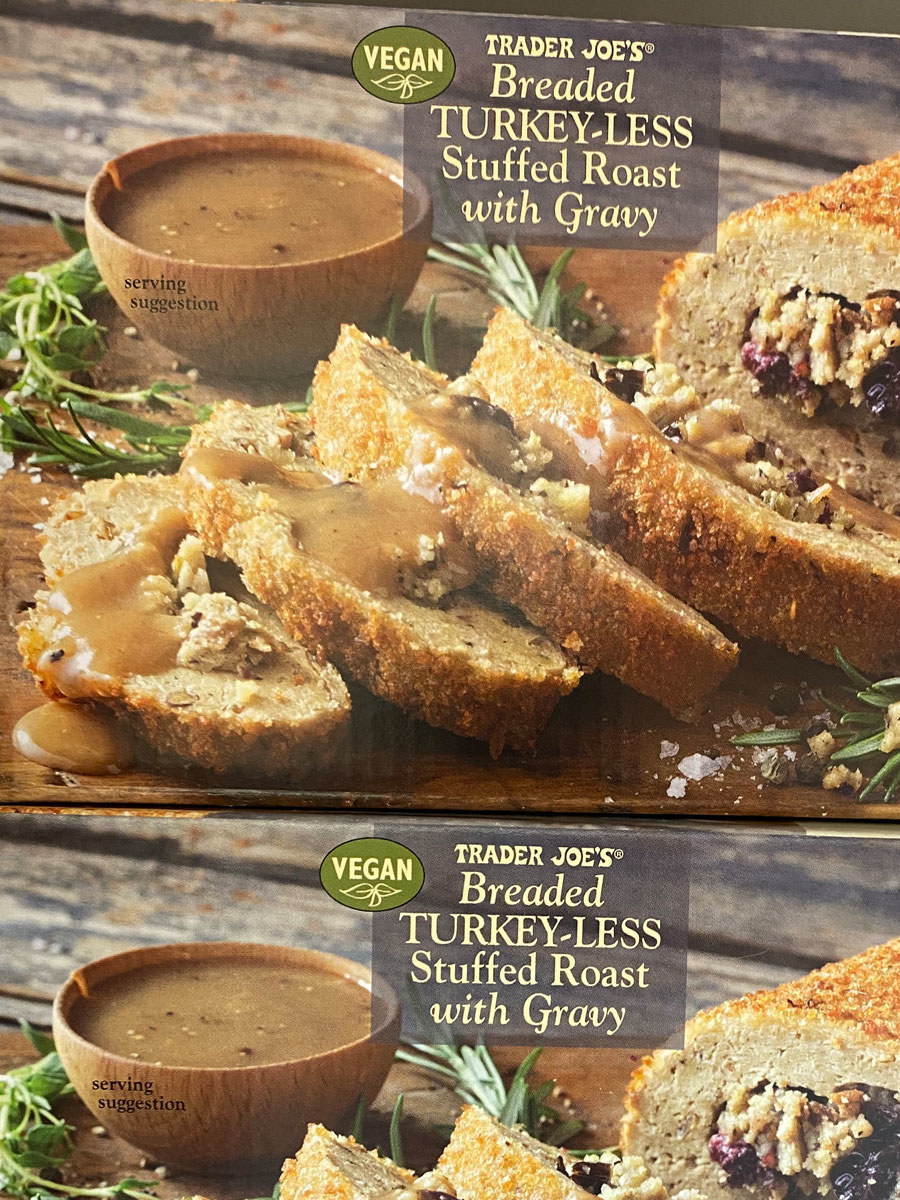 47.
Cranberry Sauce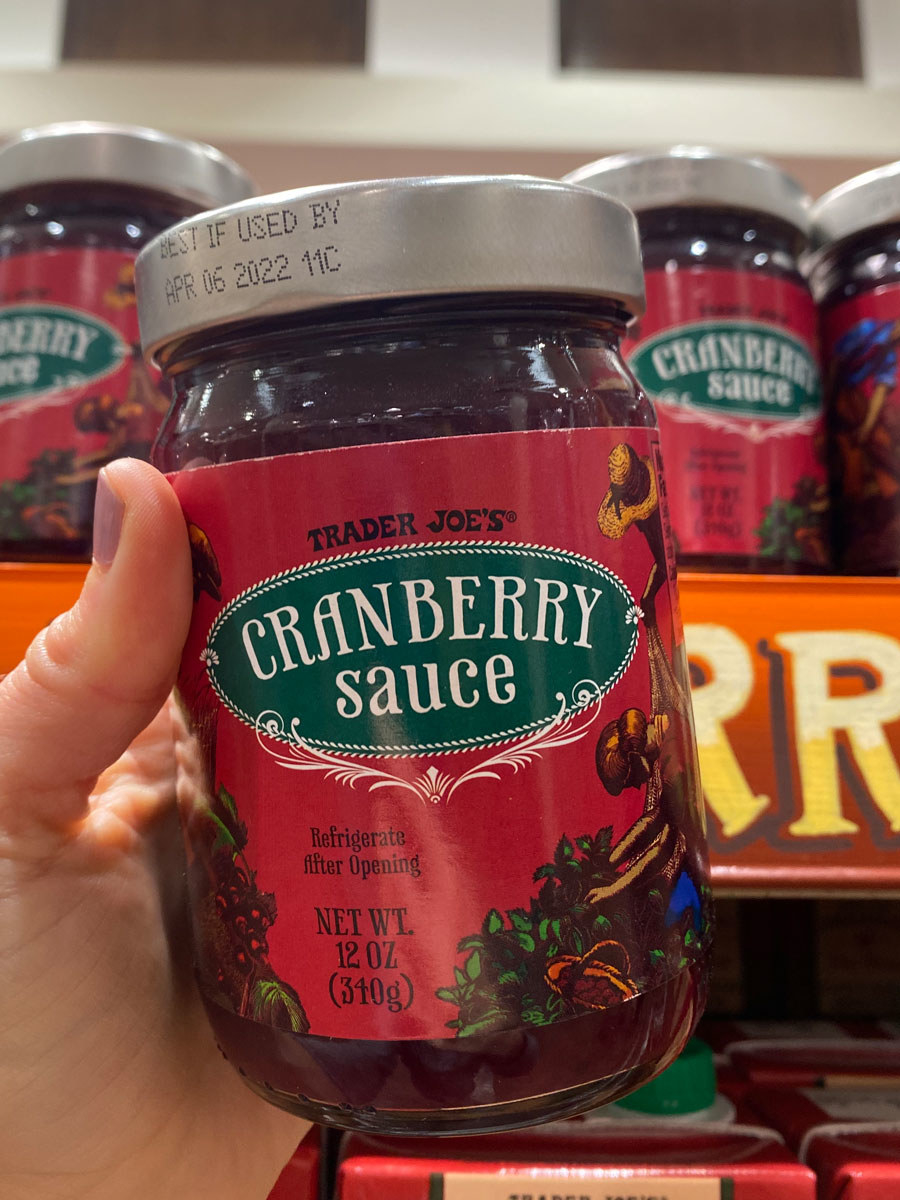 46.
Roasted Potatoes With Peppers & Onions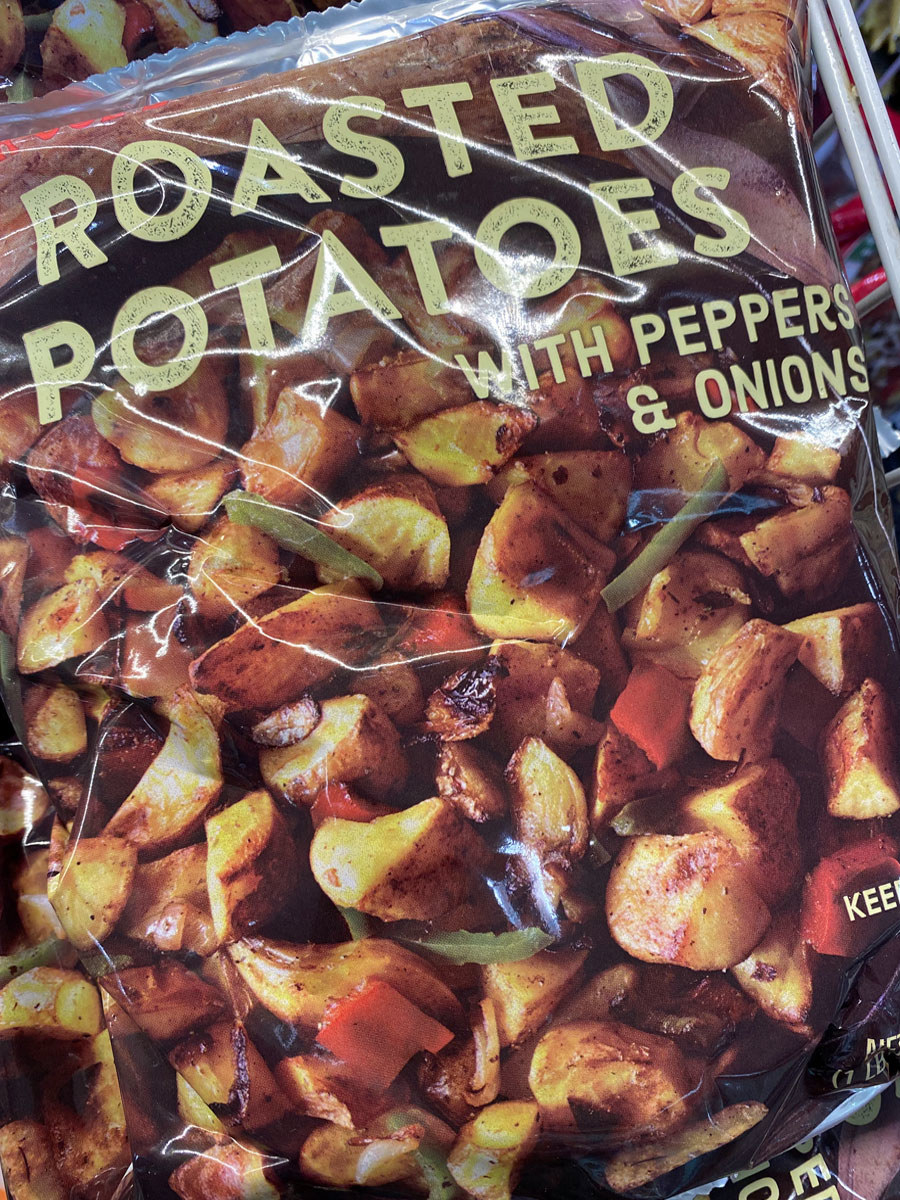 45.
Pumpkin Bisque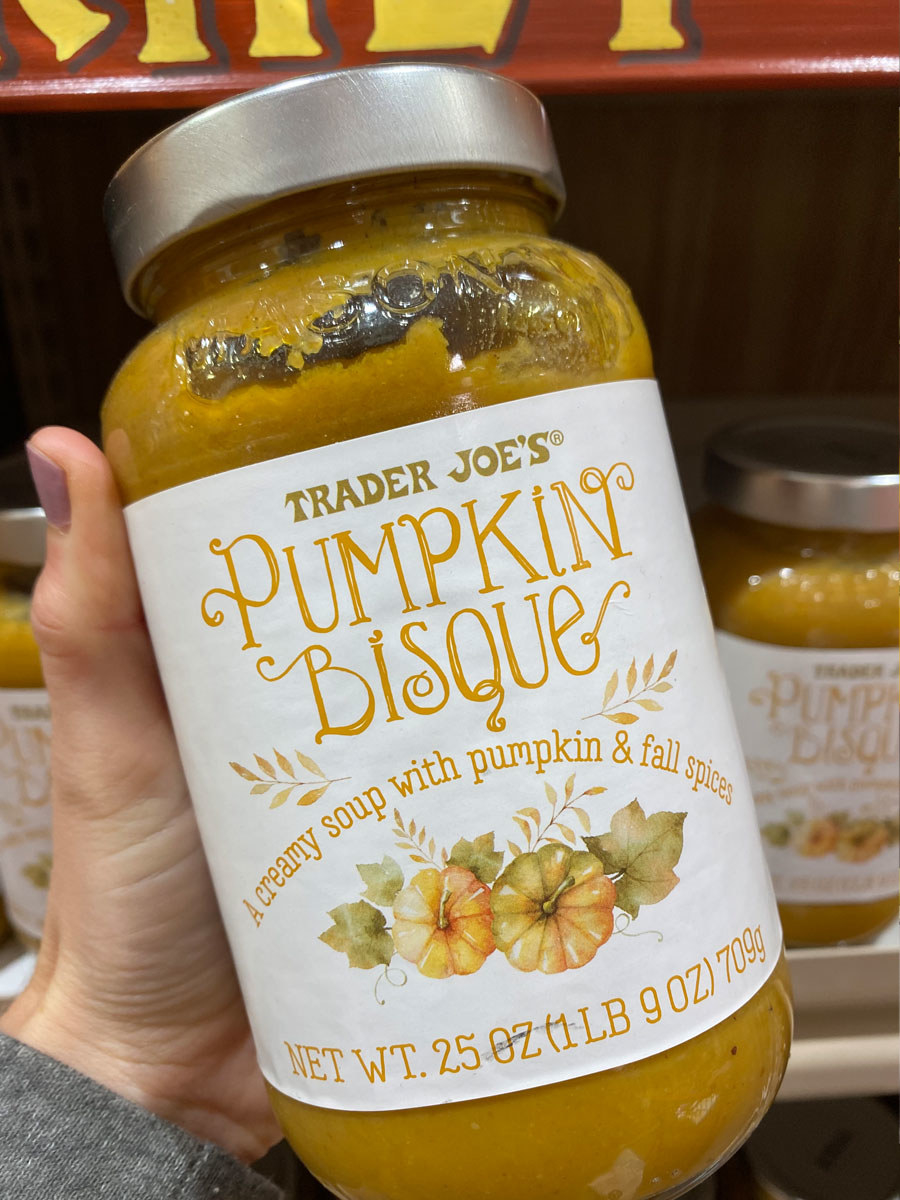 44.
Riced Cauliflower Stuffing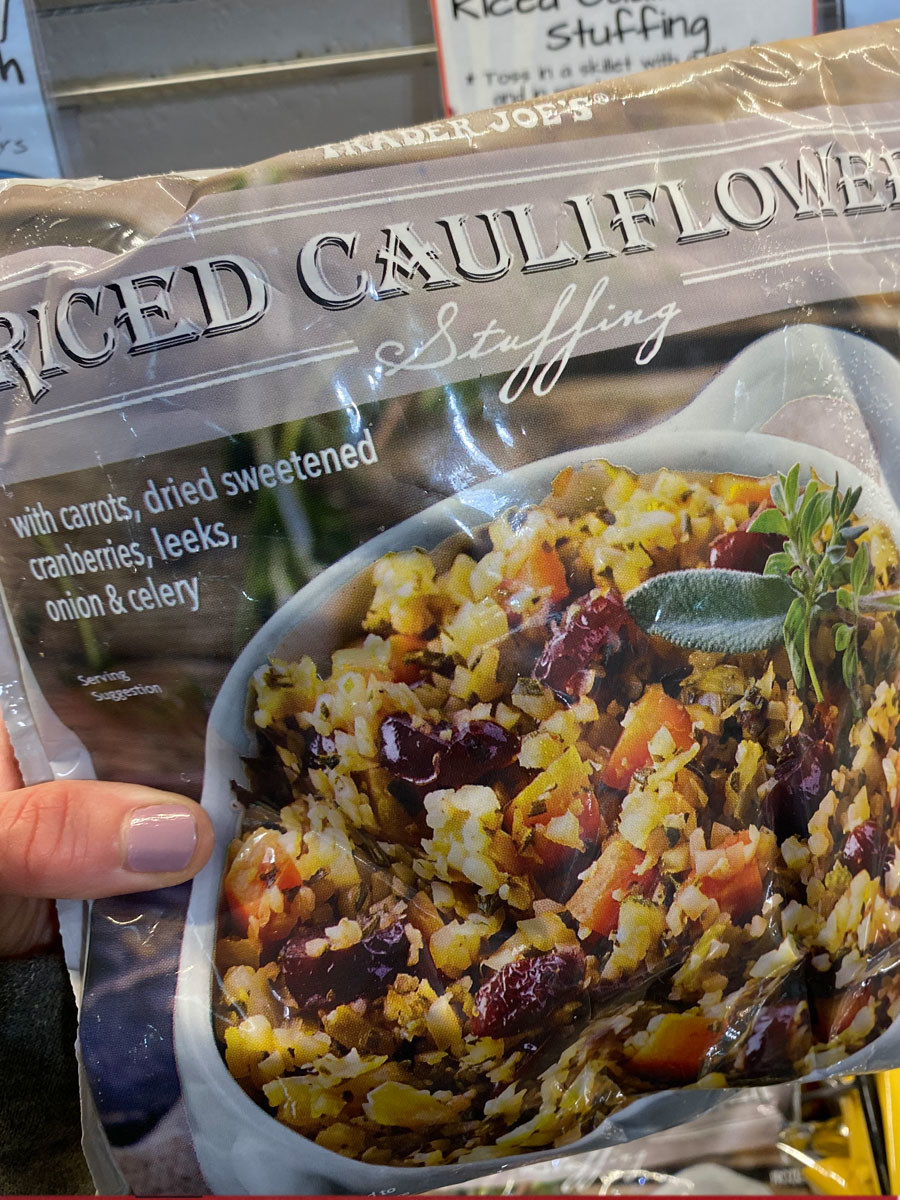 43.
Mashed Sweet Potatoes With Pecans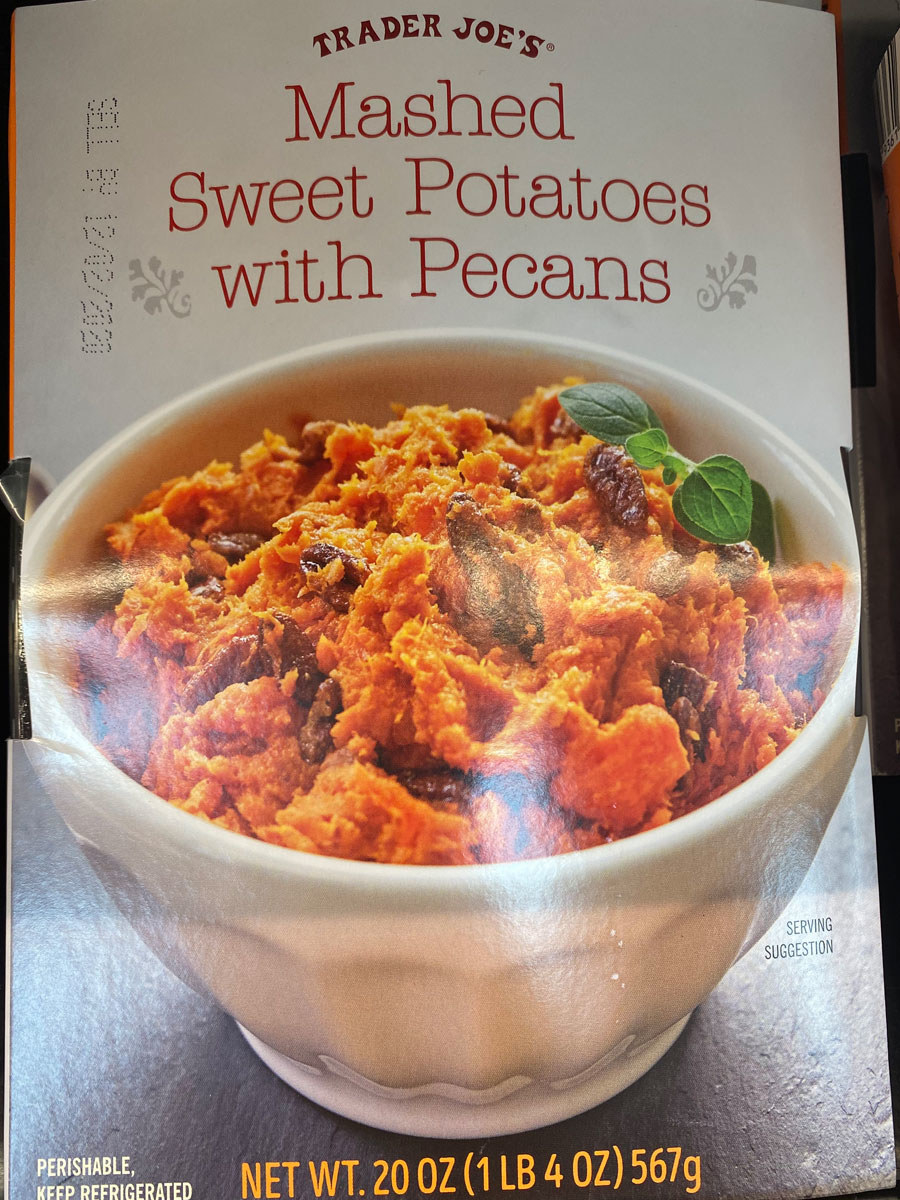 42.
Brussels Sprouts Stalks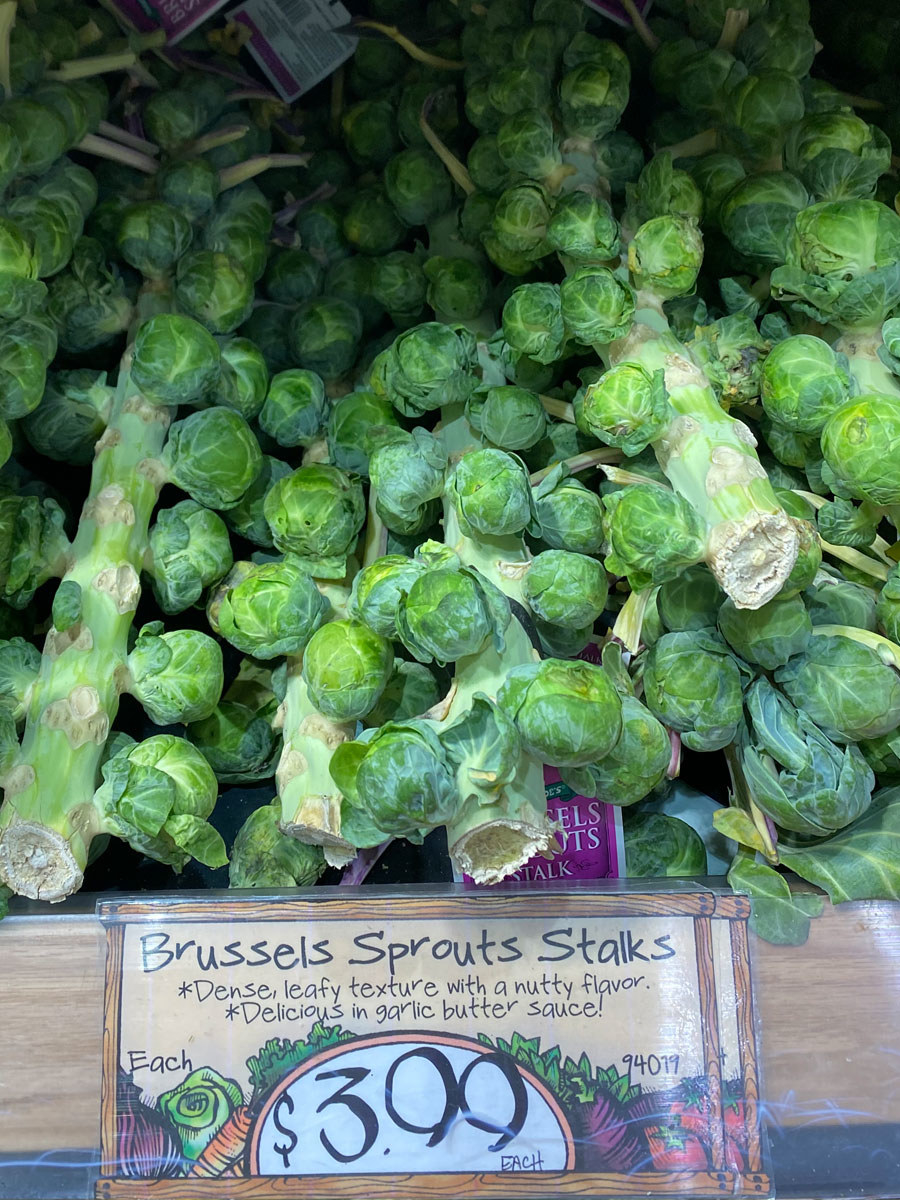 41.
Camembert Cheese and Cranberry Sauce Fillo Bites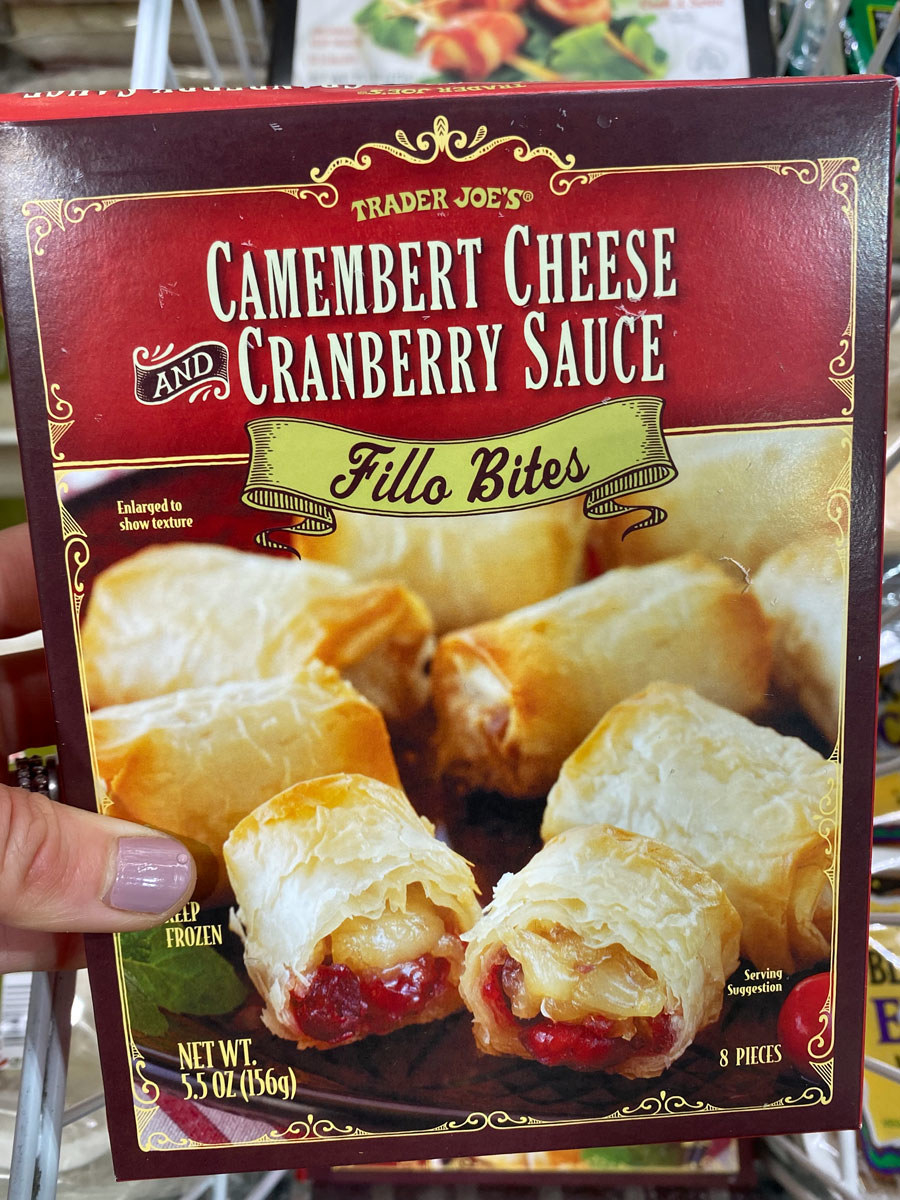 40.
Apple Pie With a Lovely Lattice Crust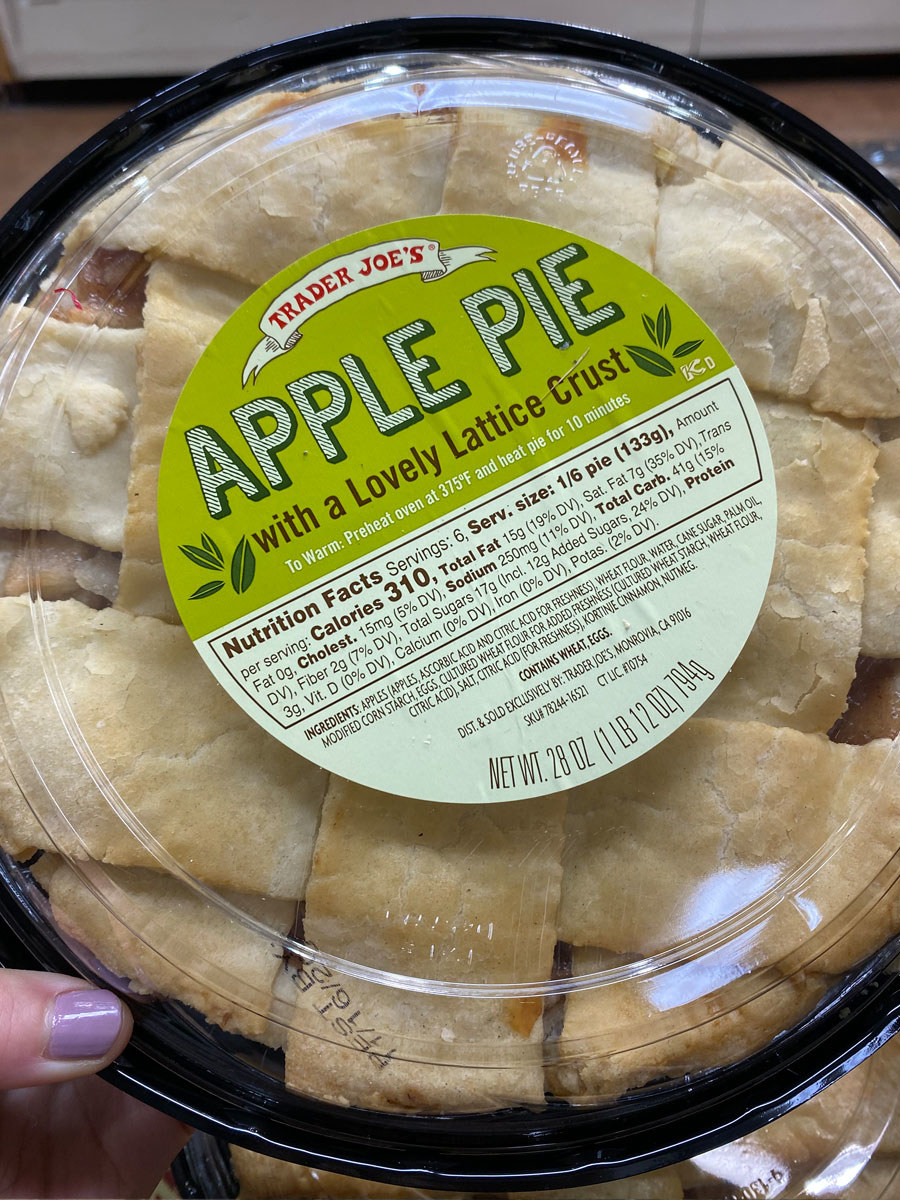 39.
Mashed Cauliflower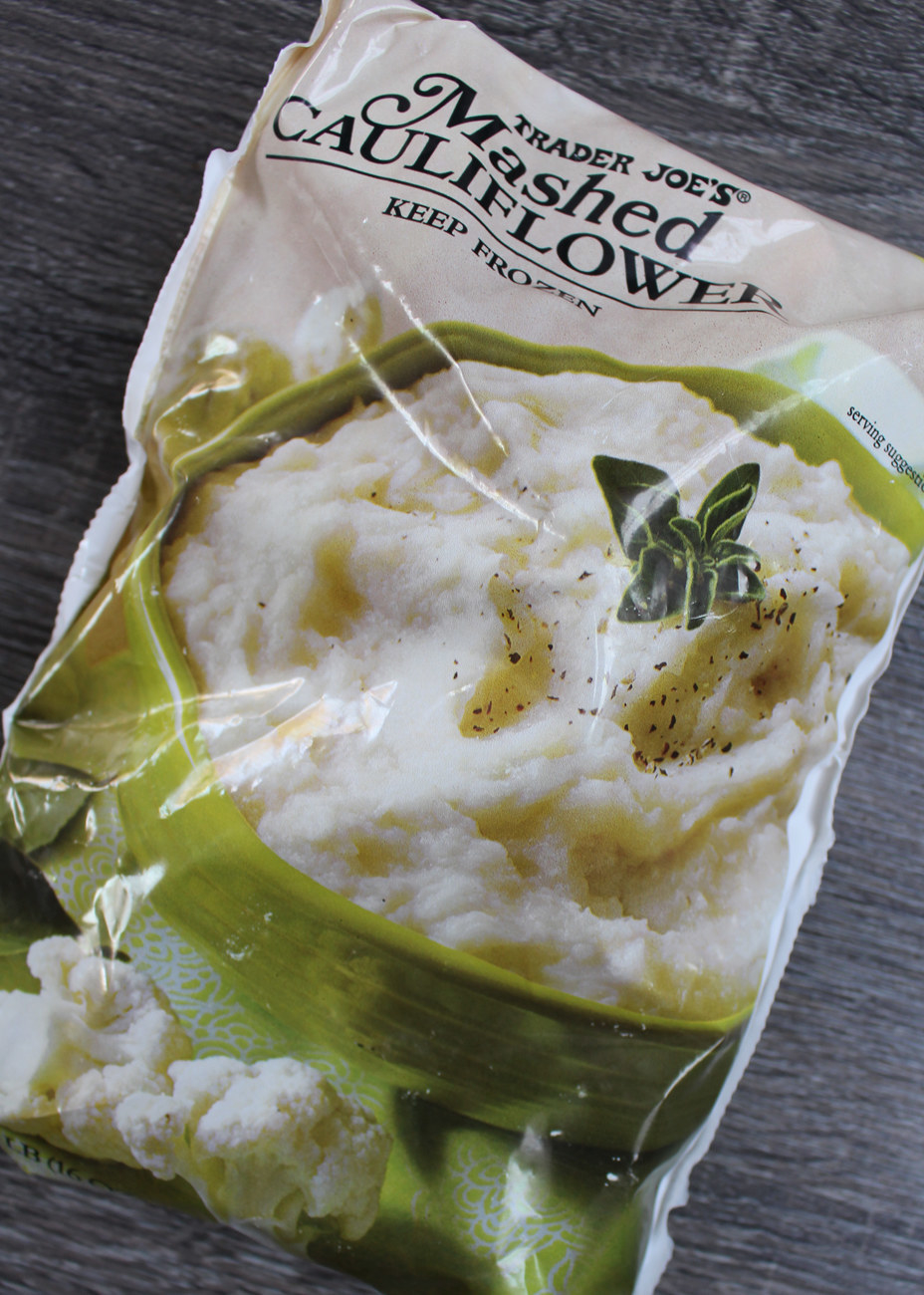 38.
Mini Mushroom en Croute Duo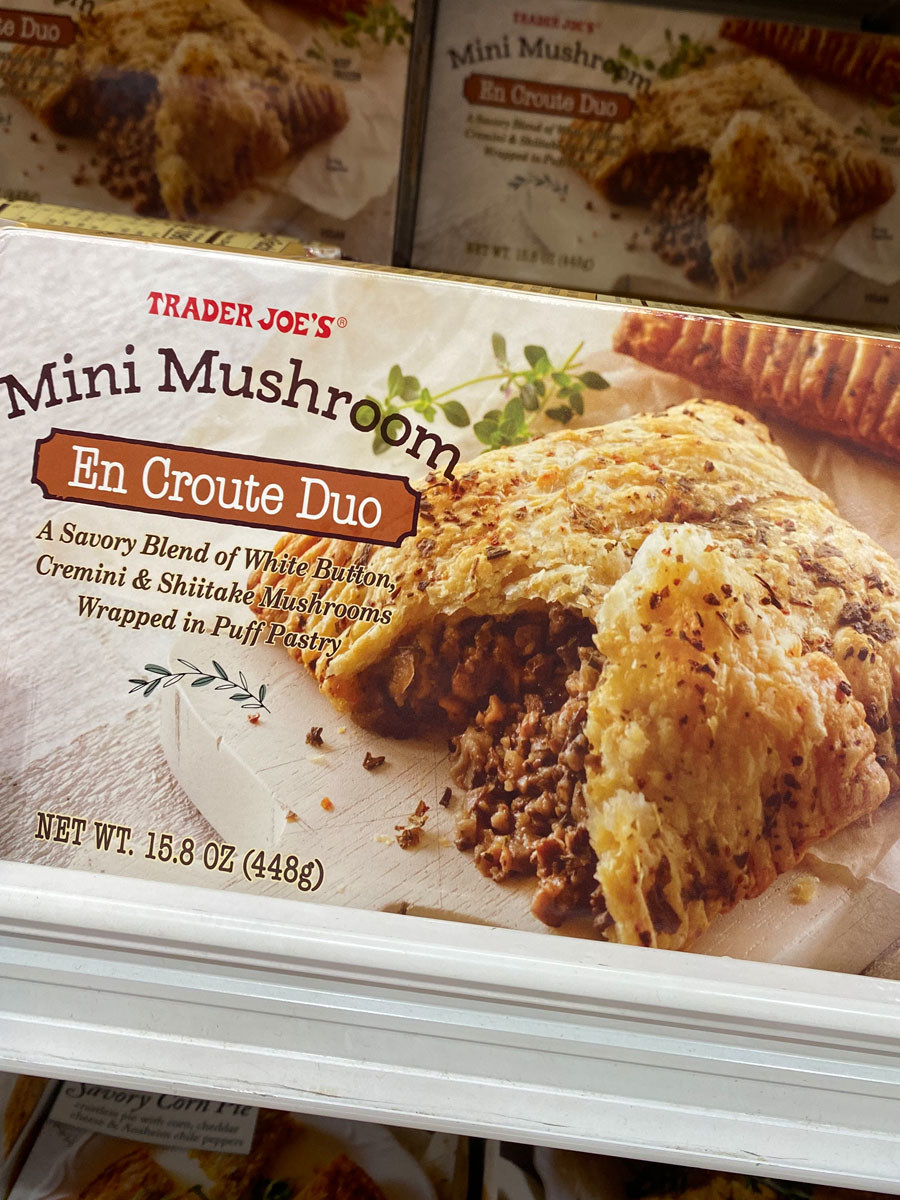 37.
Pastry Bites With Feta Cheese & Caramelized Onions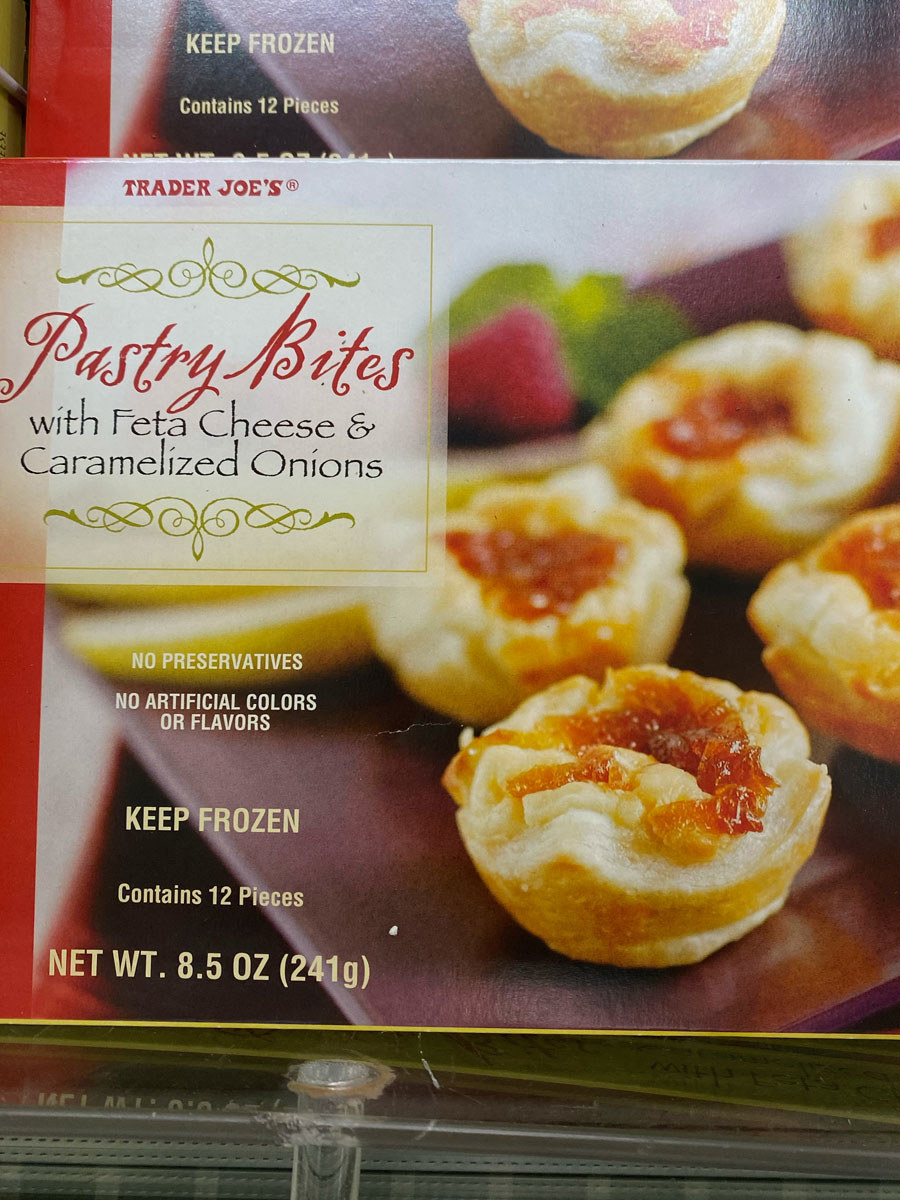 36.
Hasselback Potatoes With Butter & Sea Salt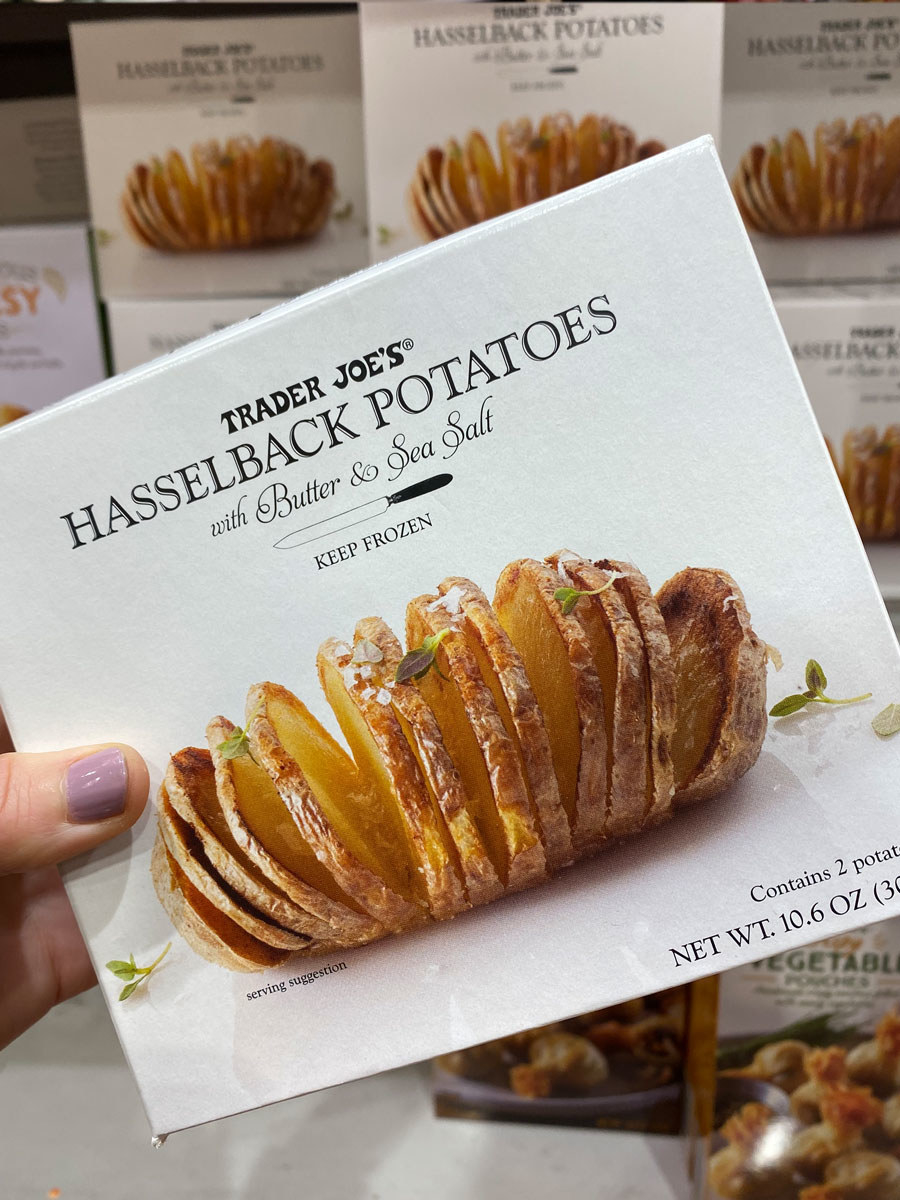 35.
Brined Bone-In Half Turkey Breast
34.
Cut and Peeled Butternut Squash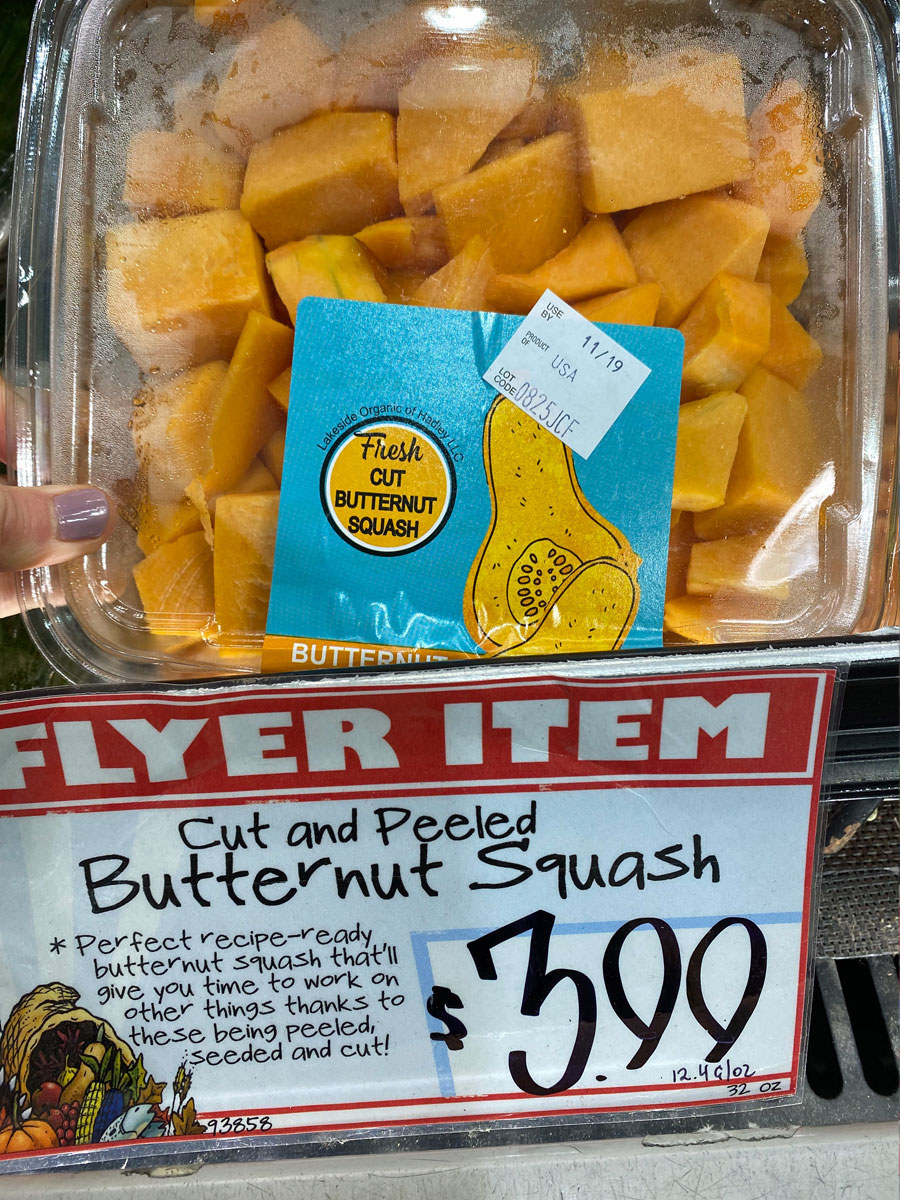 33.
Turkey Stock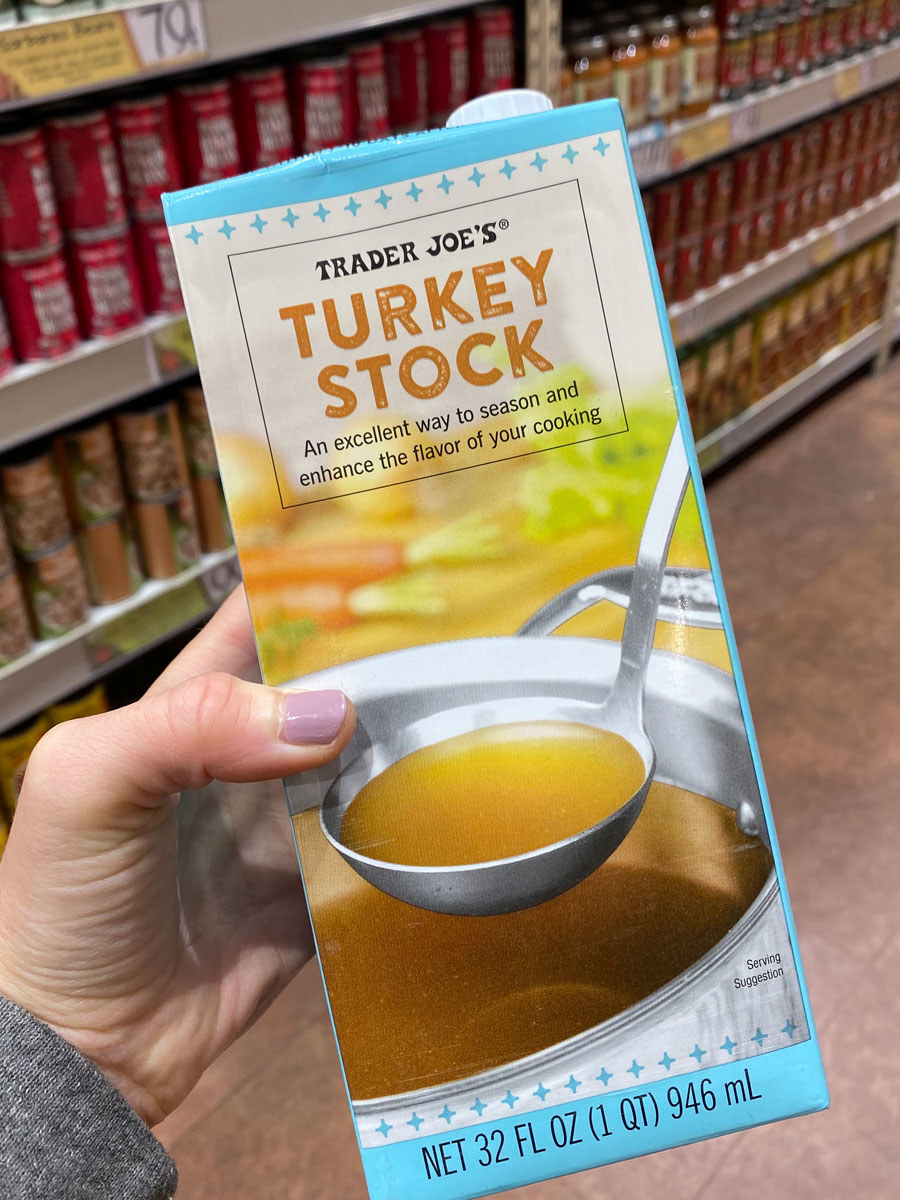 32.
French Onion Soup Bites With Caramelized Onions & Swiss Cheese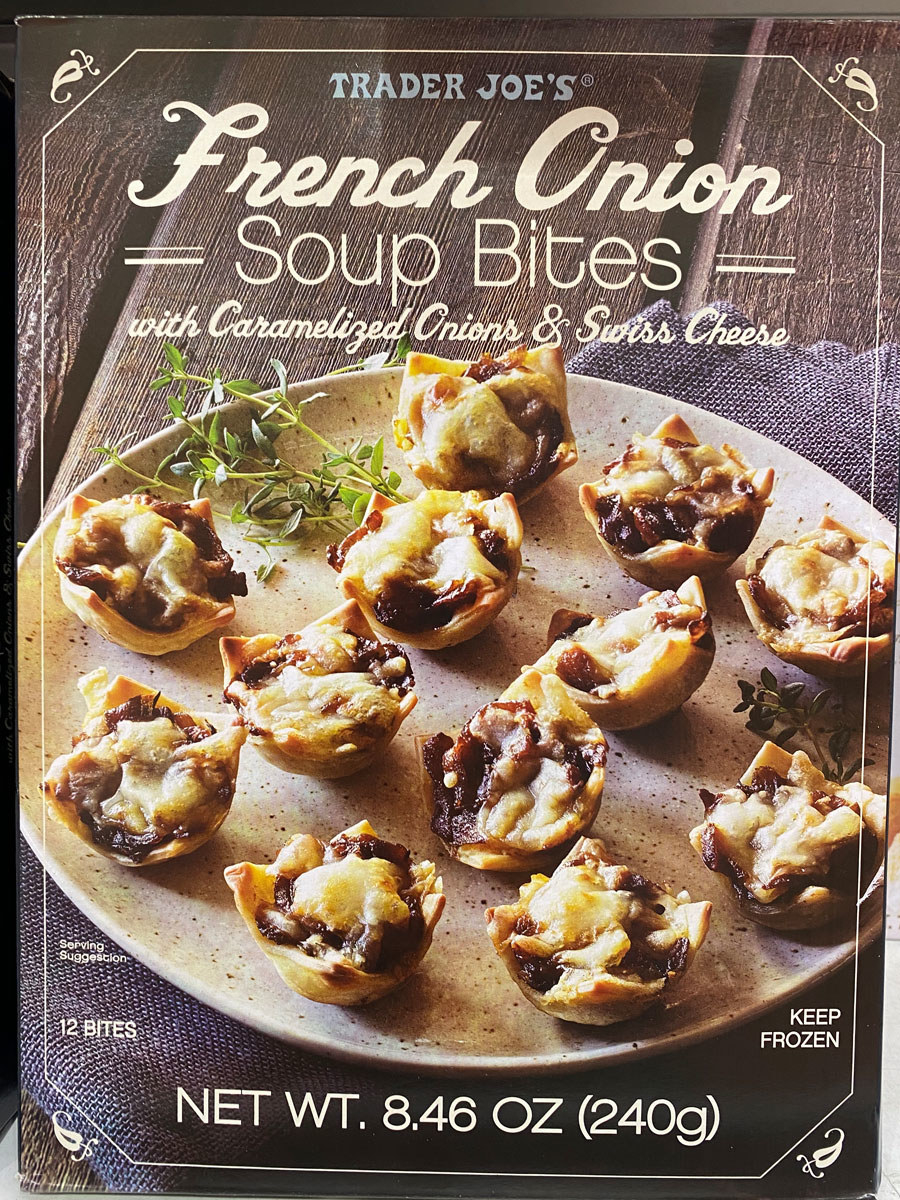 31.
Gourmet Fried Onion Pieces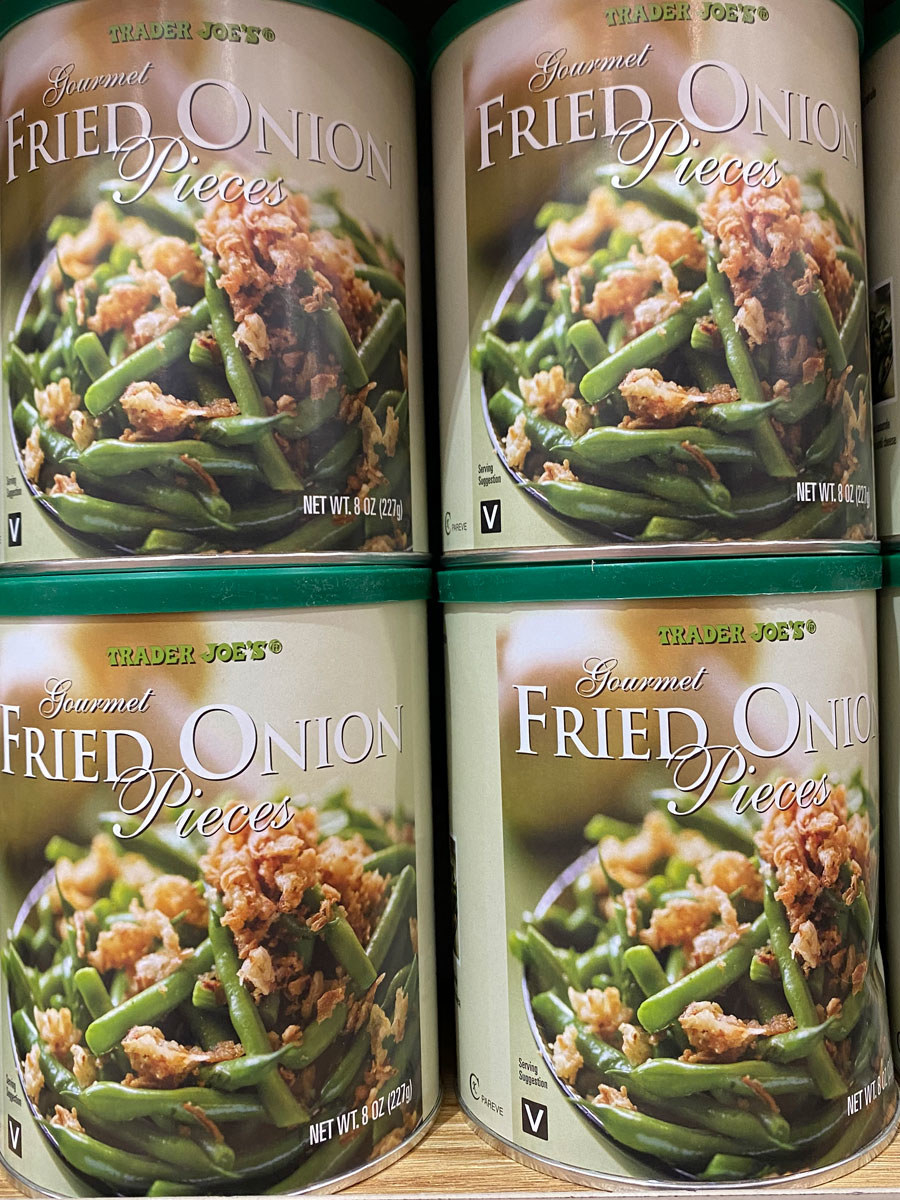 30.
Condensed Cream of Portabella Mushroom Soup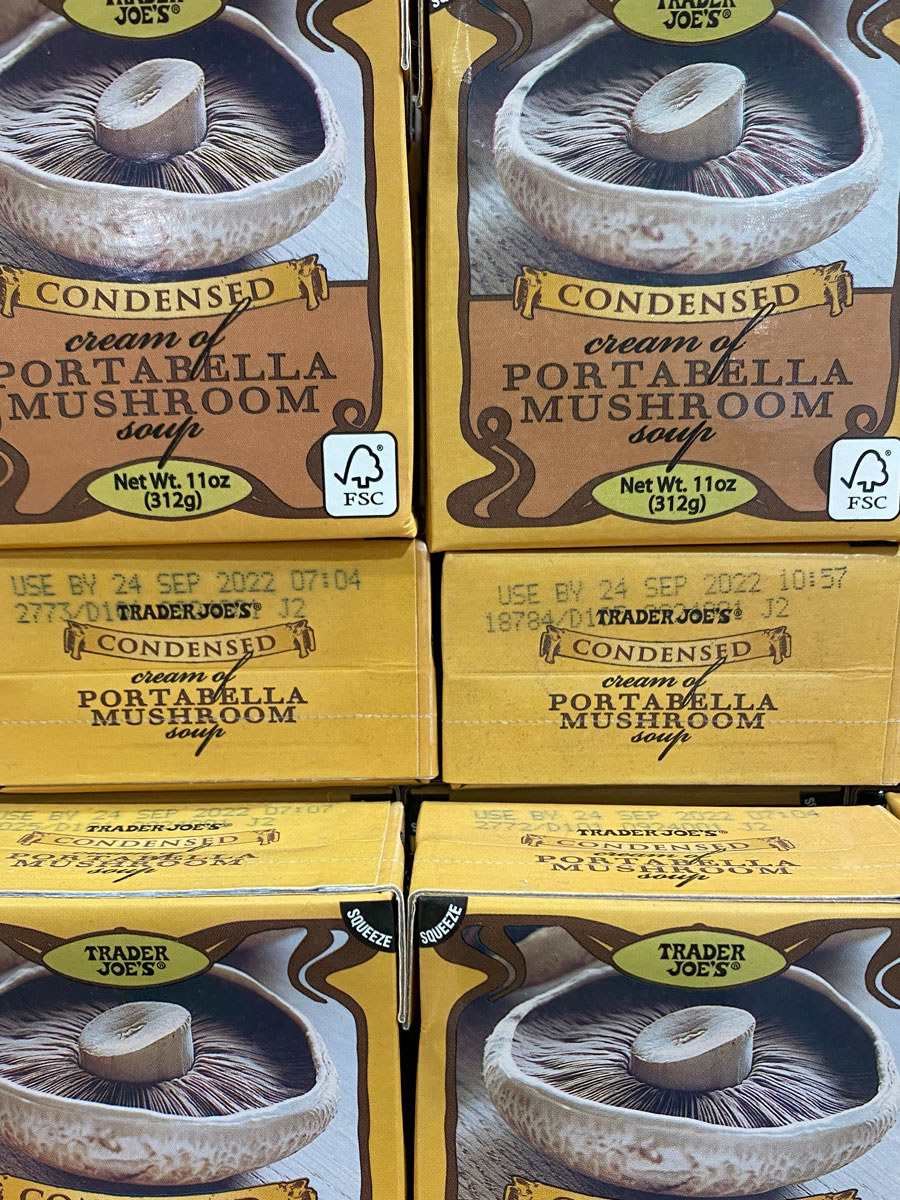 29.
Savory Corn Pie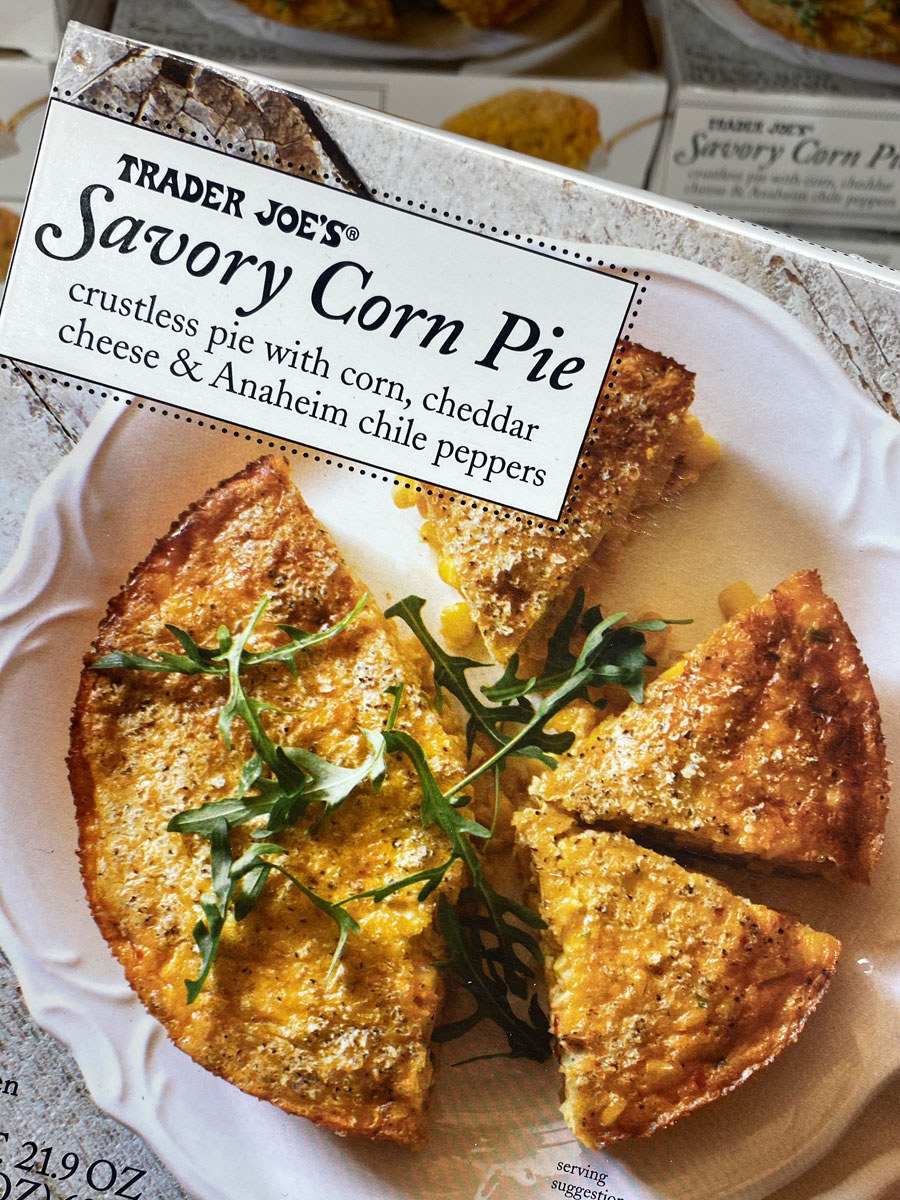 28.
Cheesy Spaghetti Squash Casserole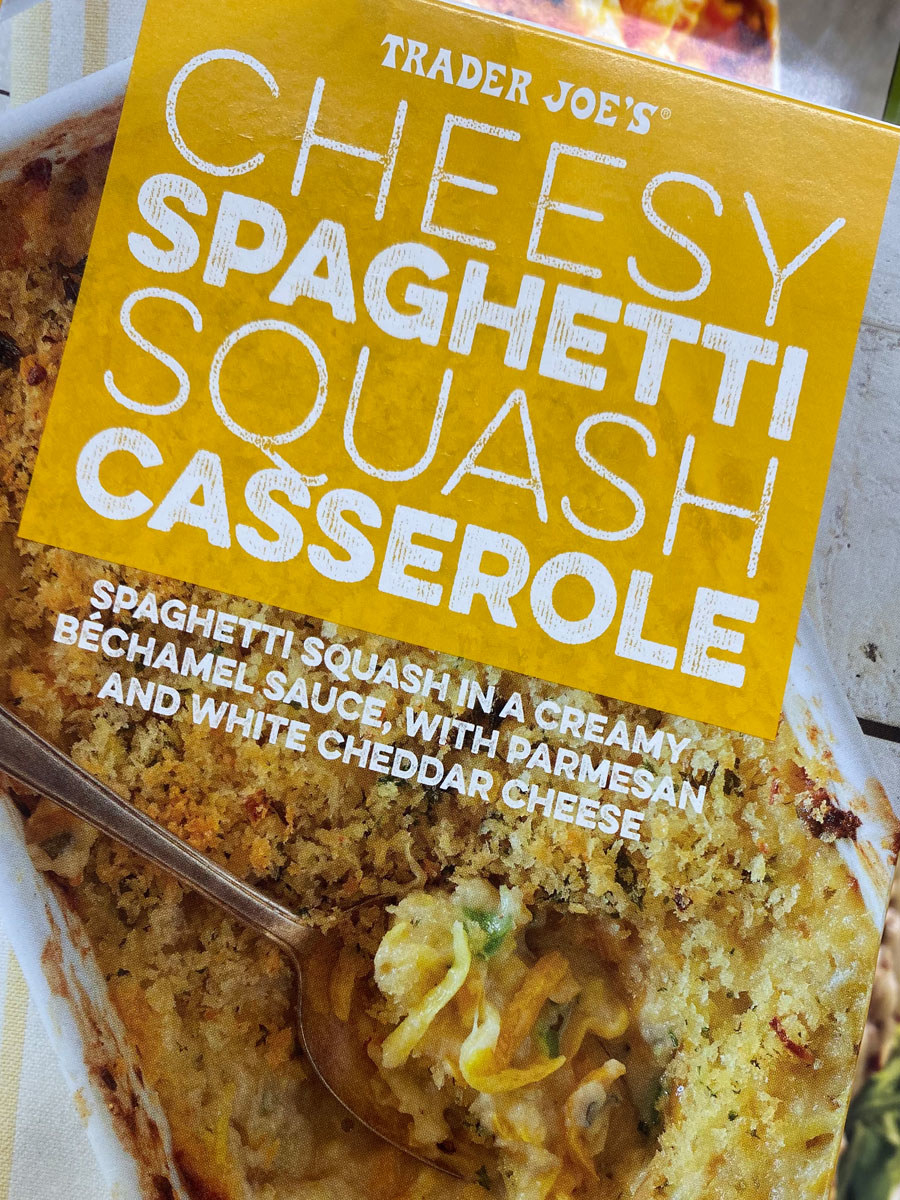 27.
Turkey Gravy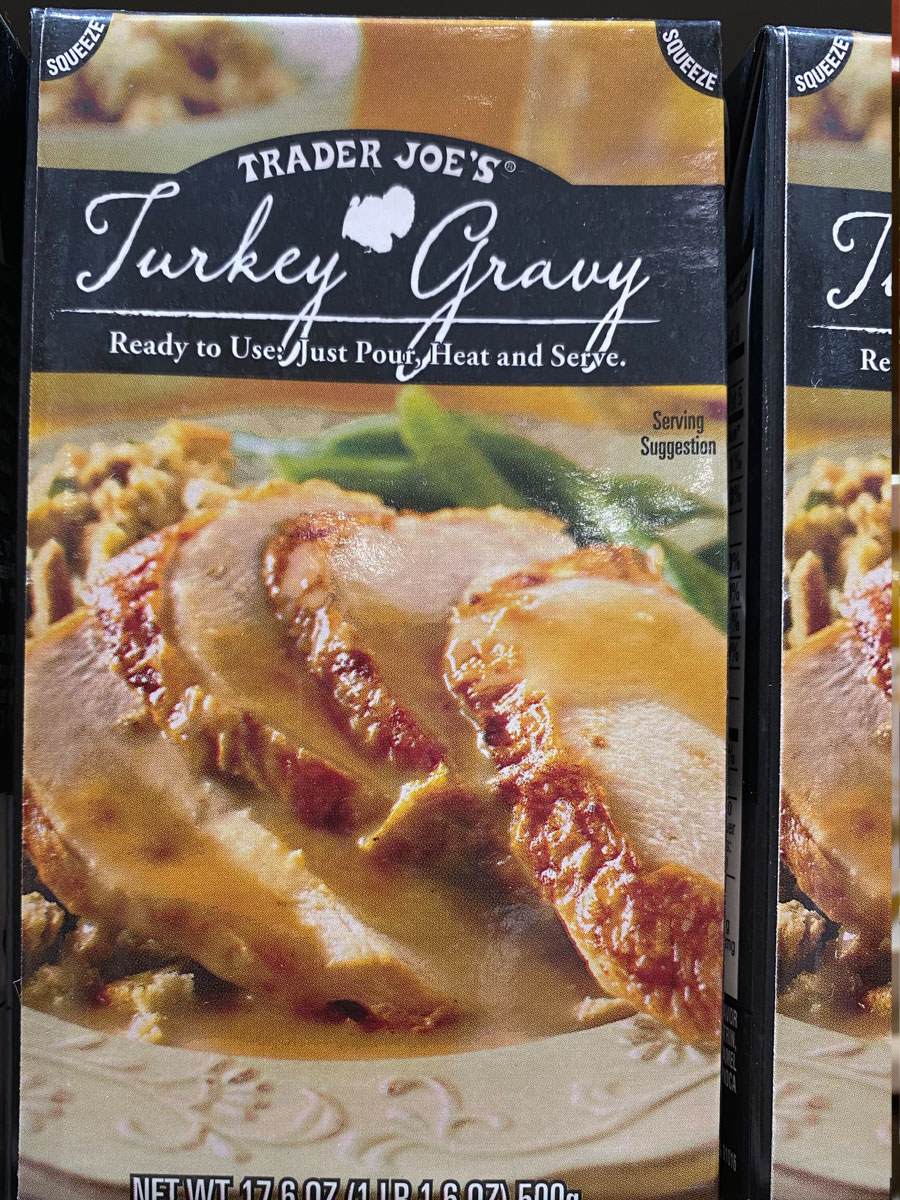 26.
Cornbread Mix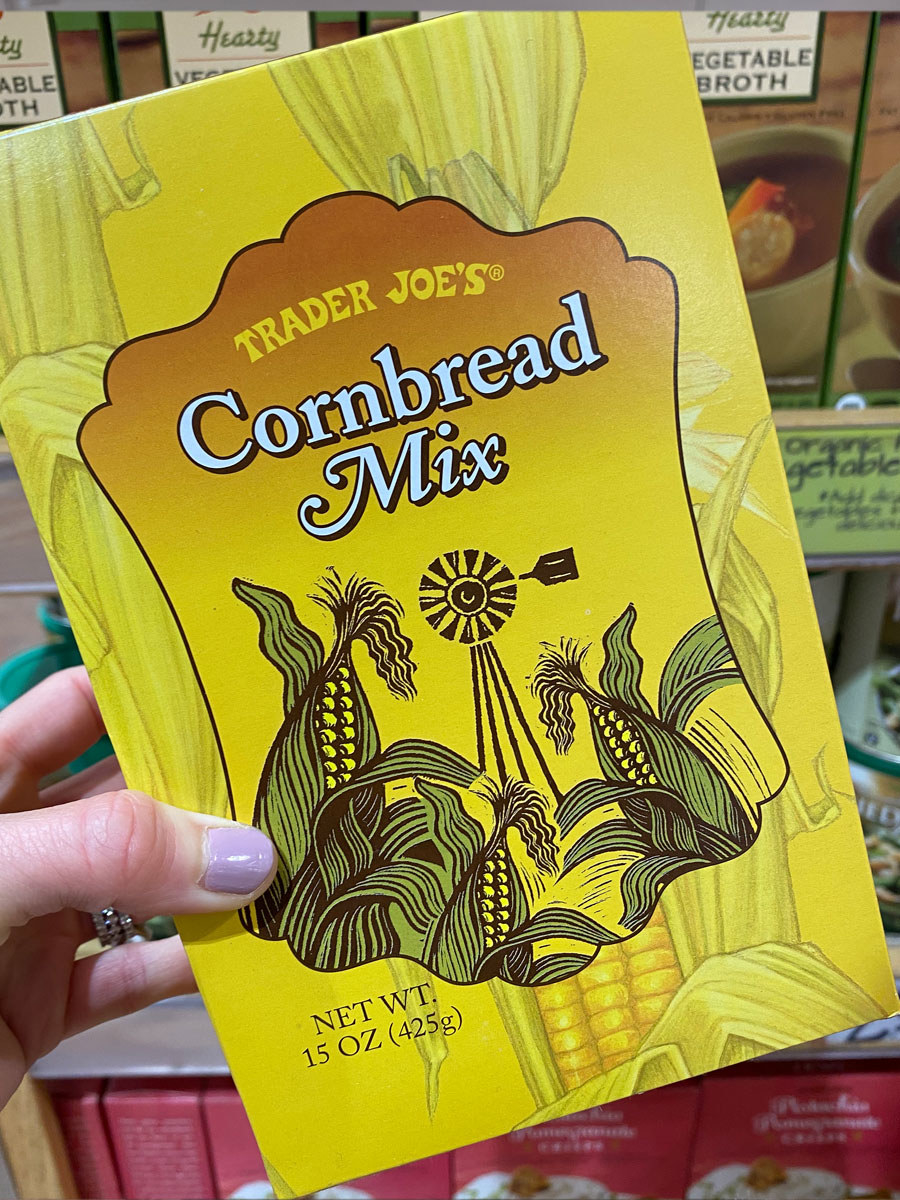 25.
Butternut Squash Soup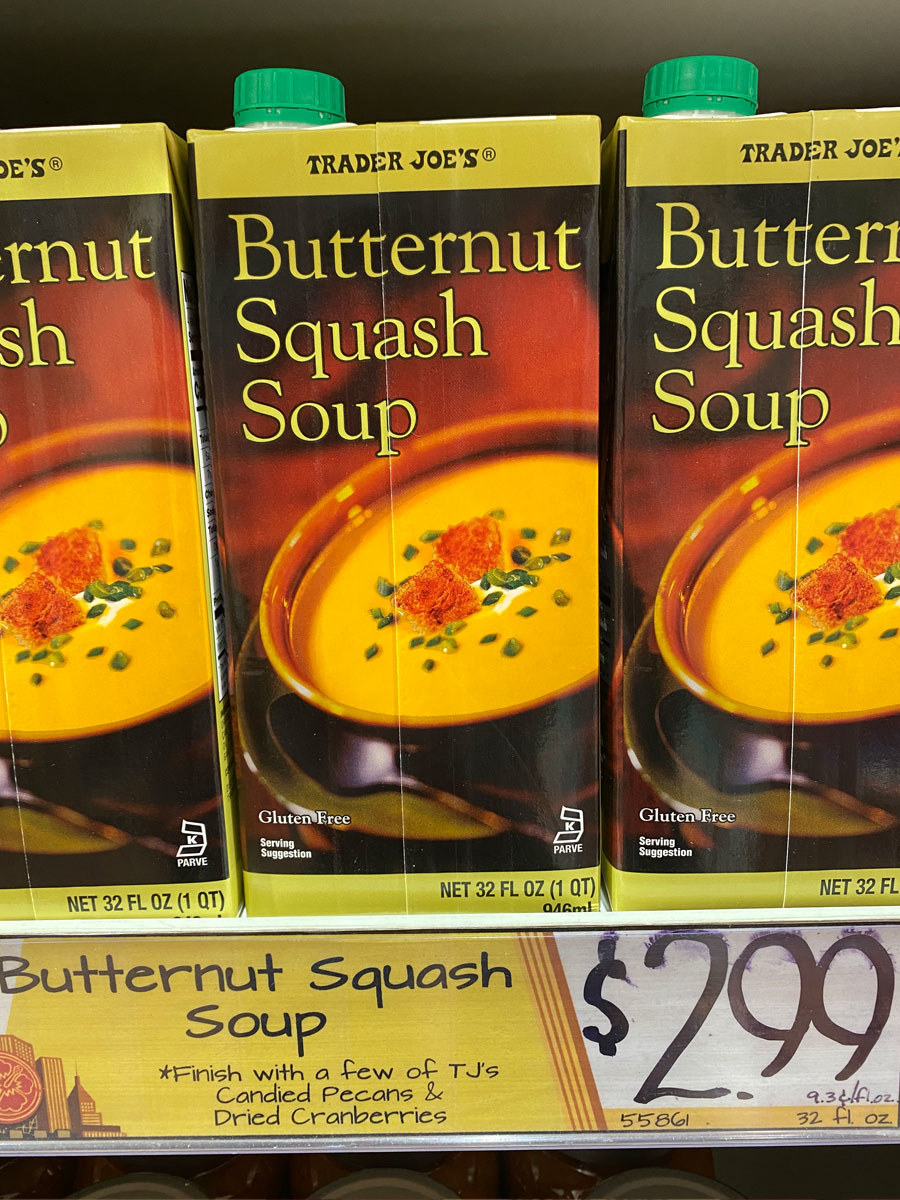 24.
Mashed Potaotes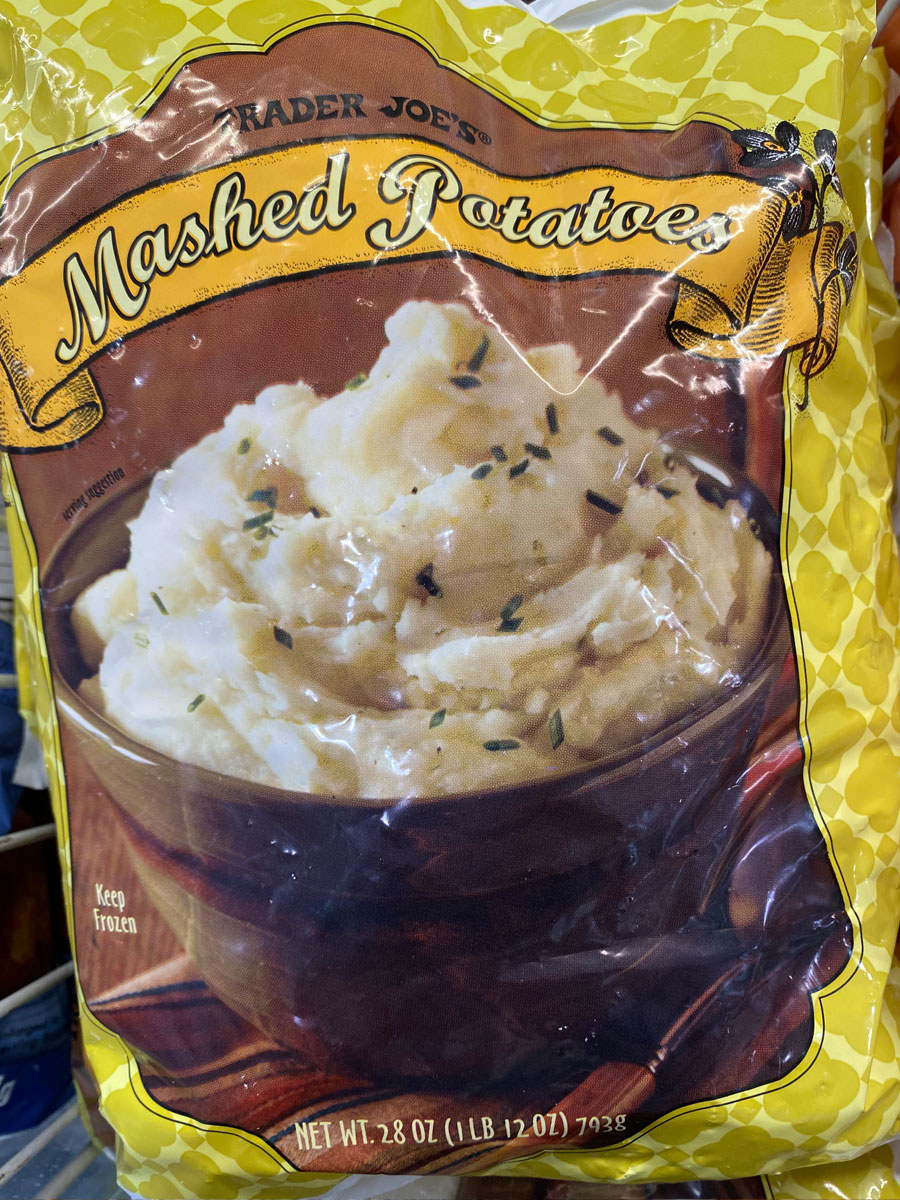 23.
One Potato Two Potato Gratin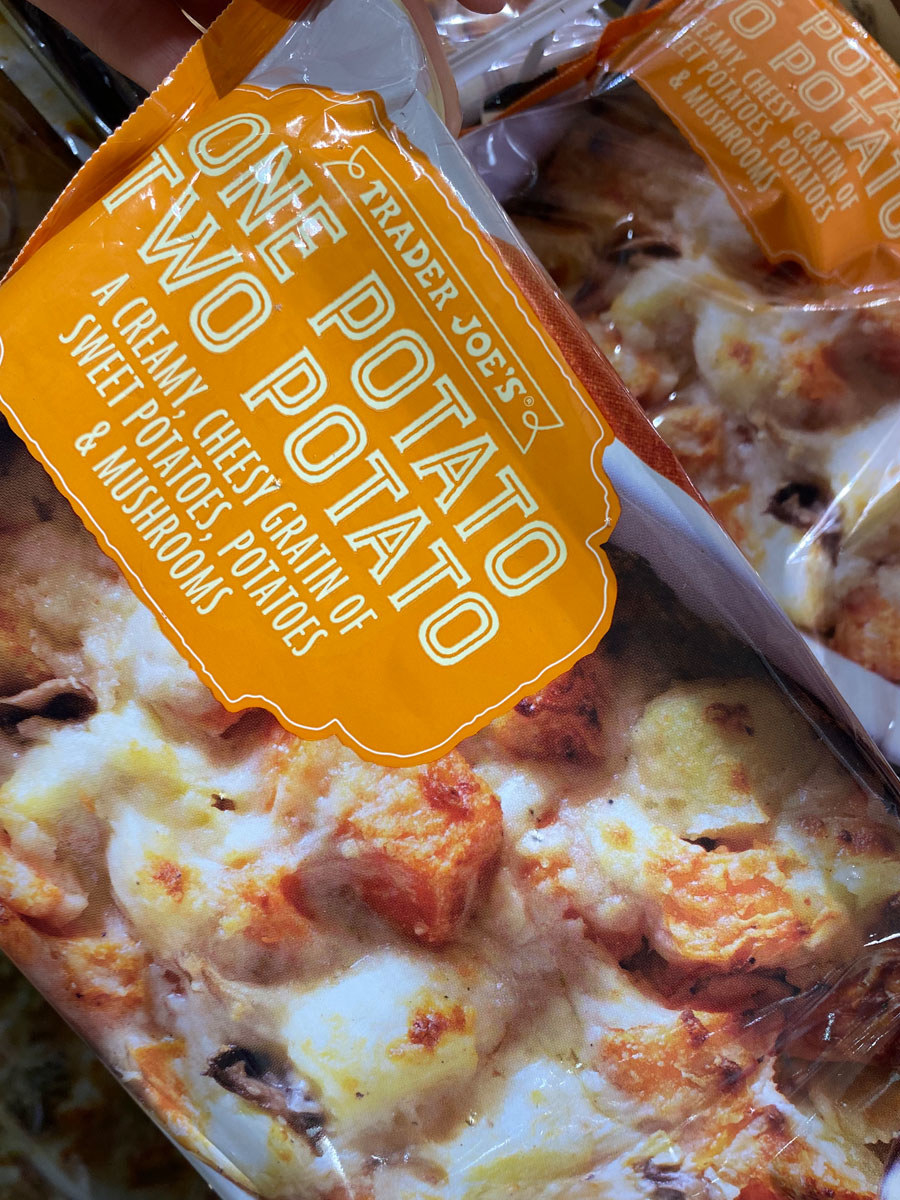 22.
Cranberry Orange Relish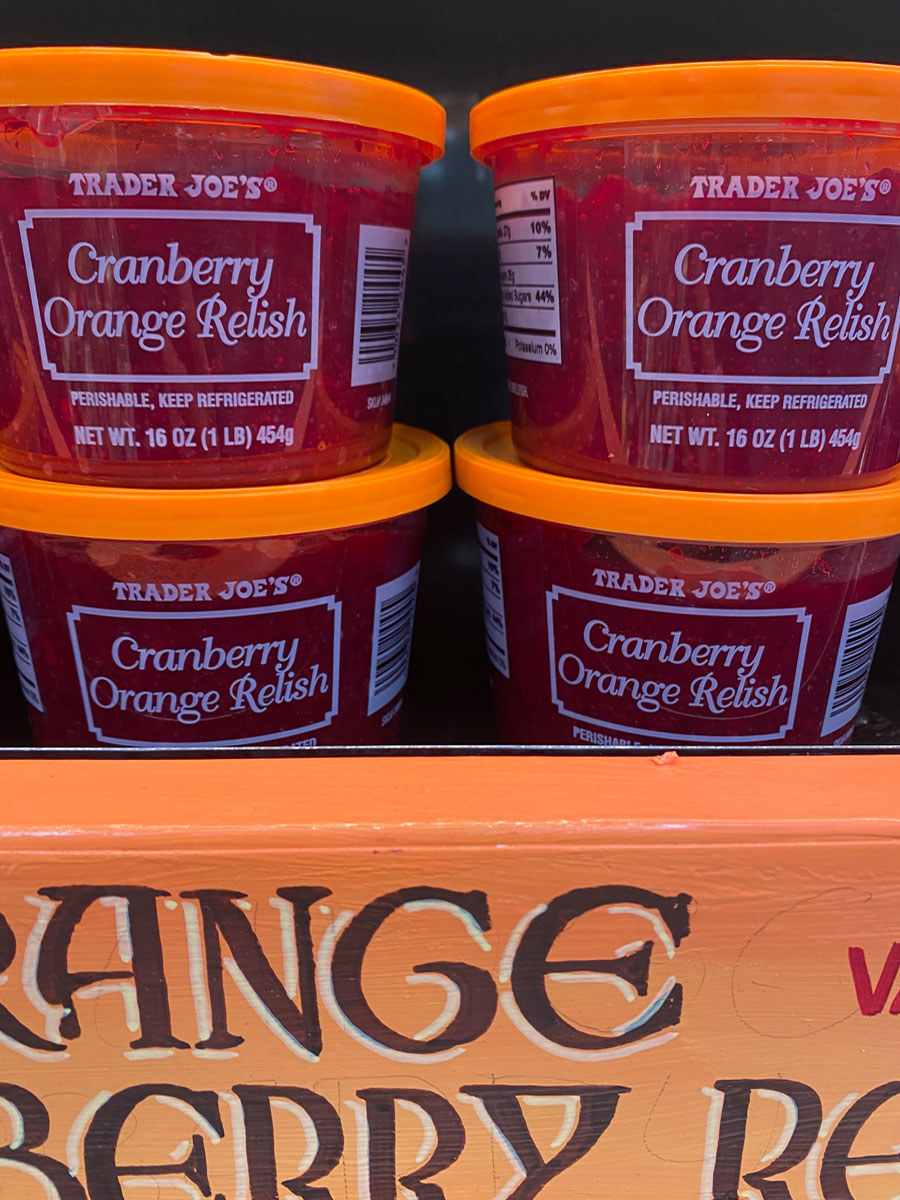 21.
Mini Brie en Croute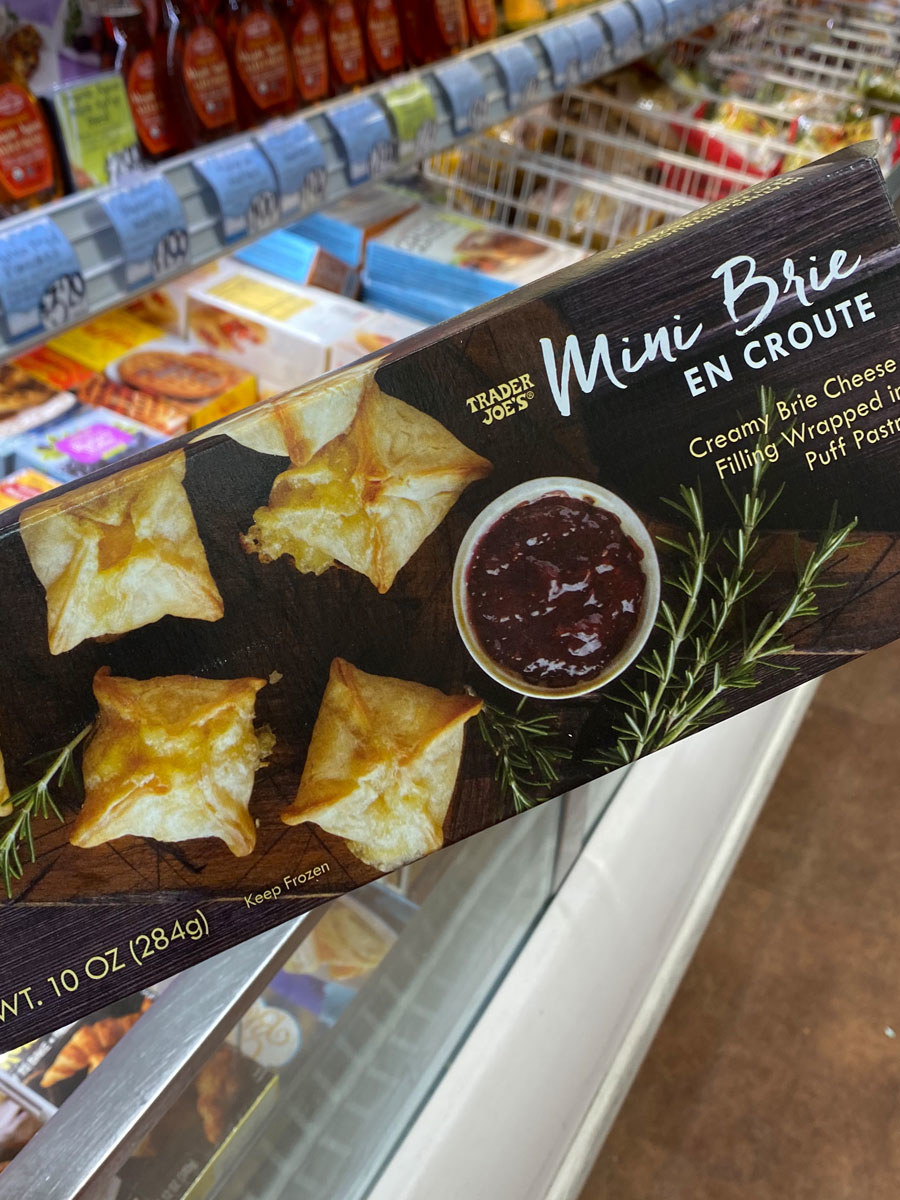 20.
Herbaceous Cheesy Bites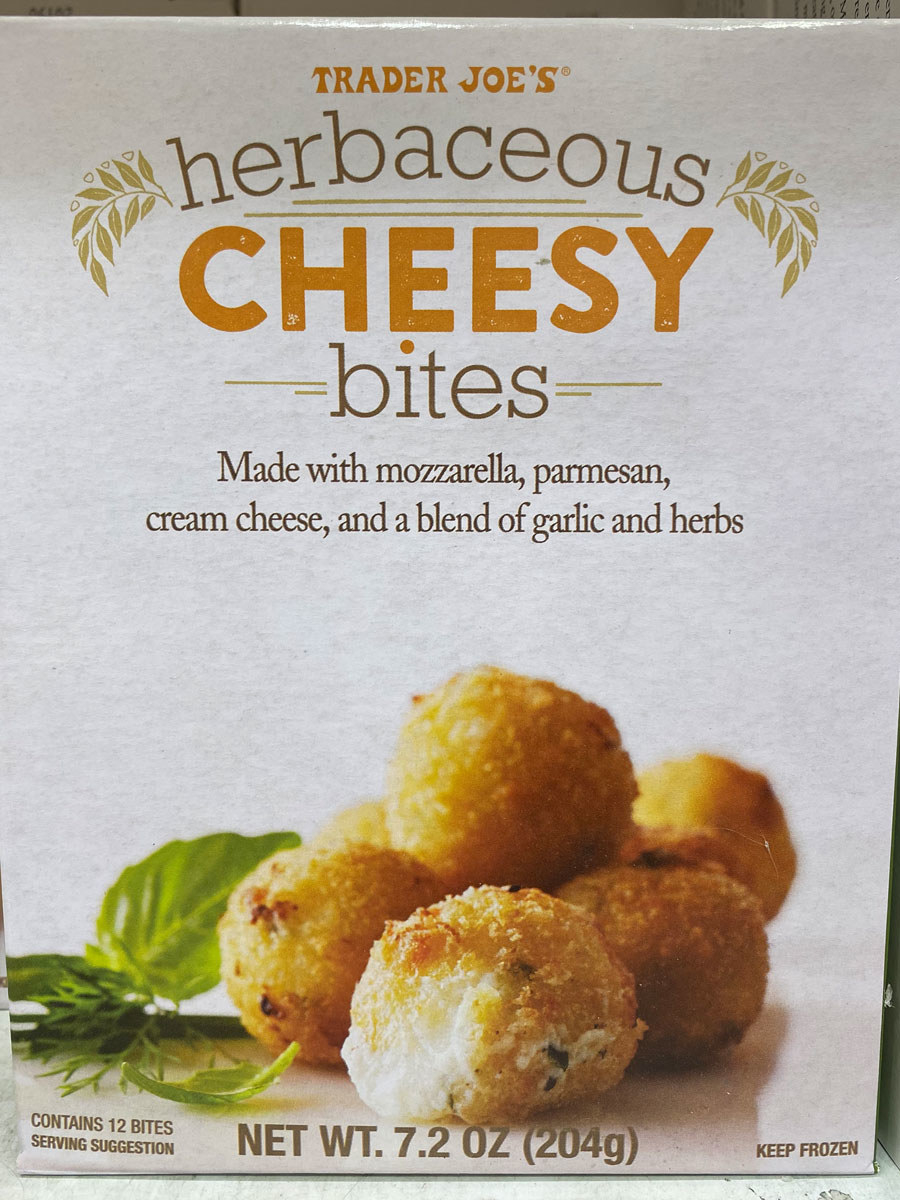 19.
Hold the Corn! Appetizers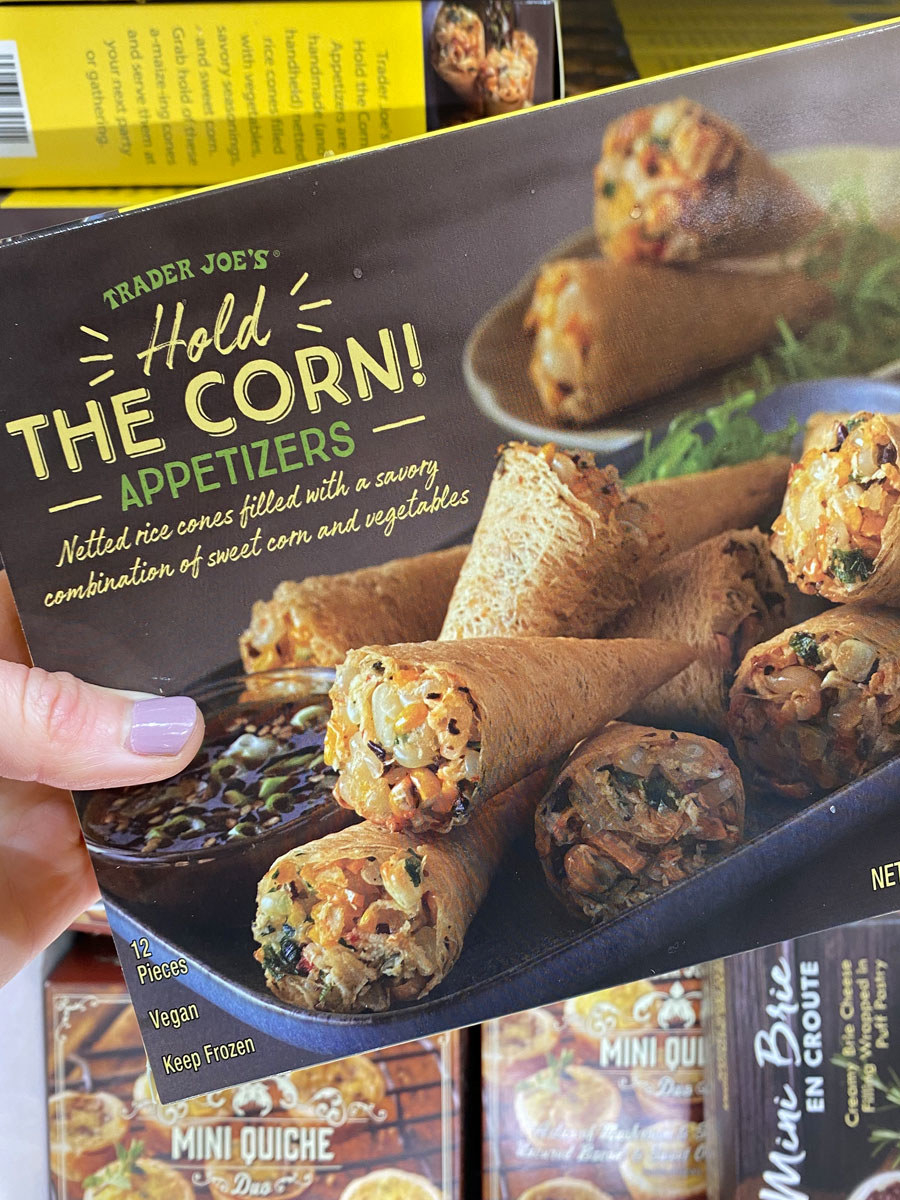 18.
Nantucket Style Cranberry Pie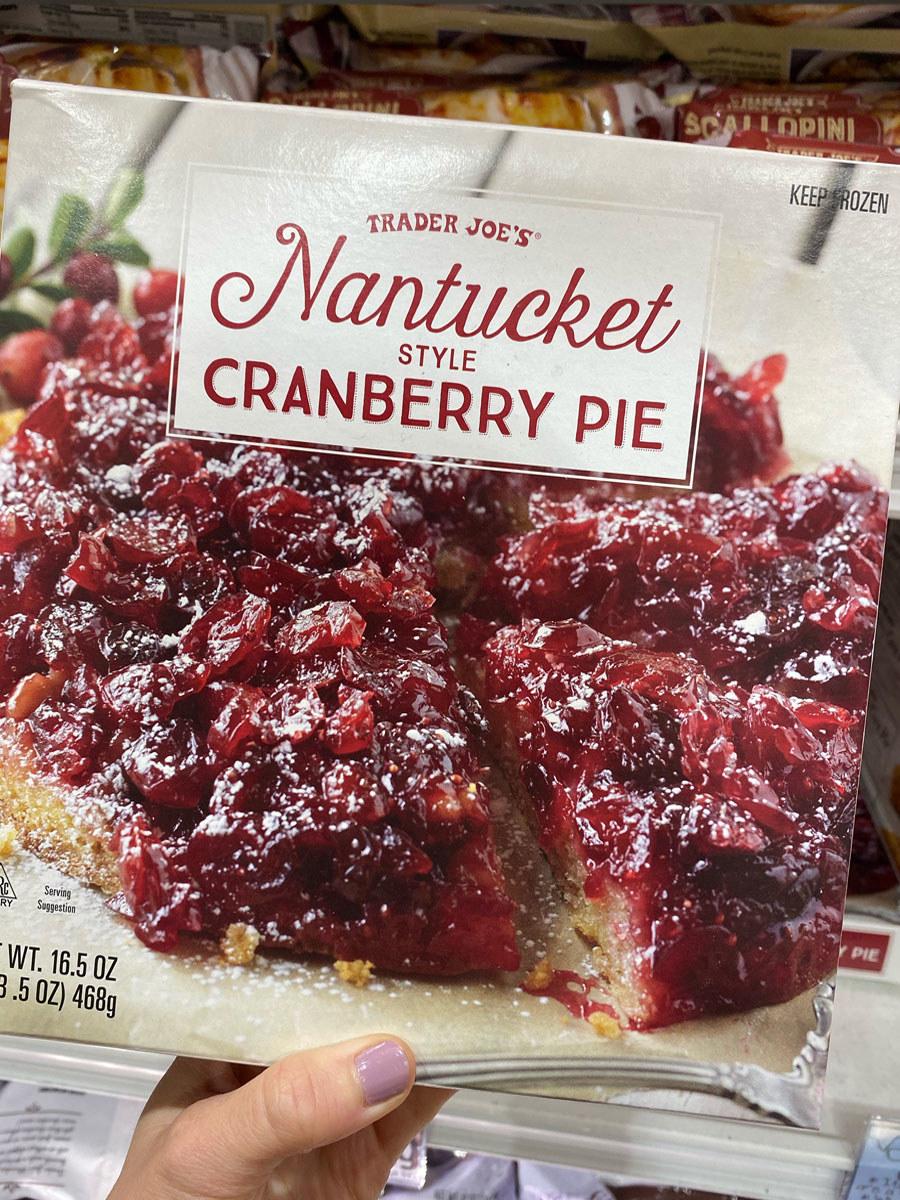 17.
Turkey & Stuffing en Croute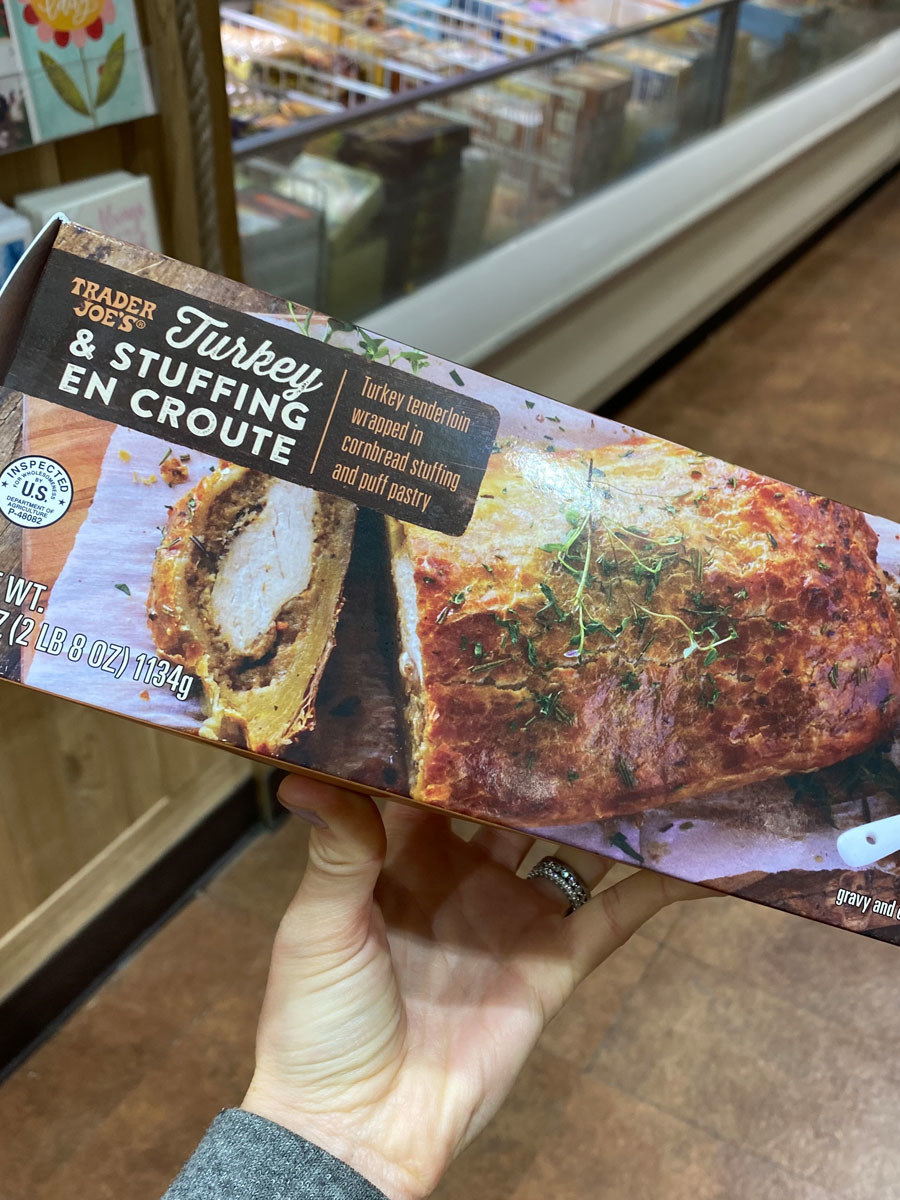 16.
Apricot Cherry Cranberry Goat's Milk Cheese
15.
Mac 'n Cheese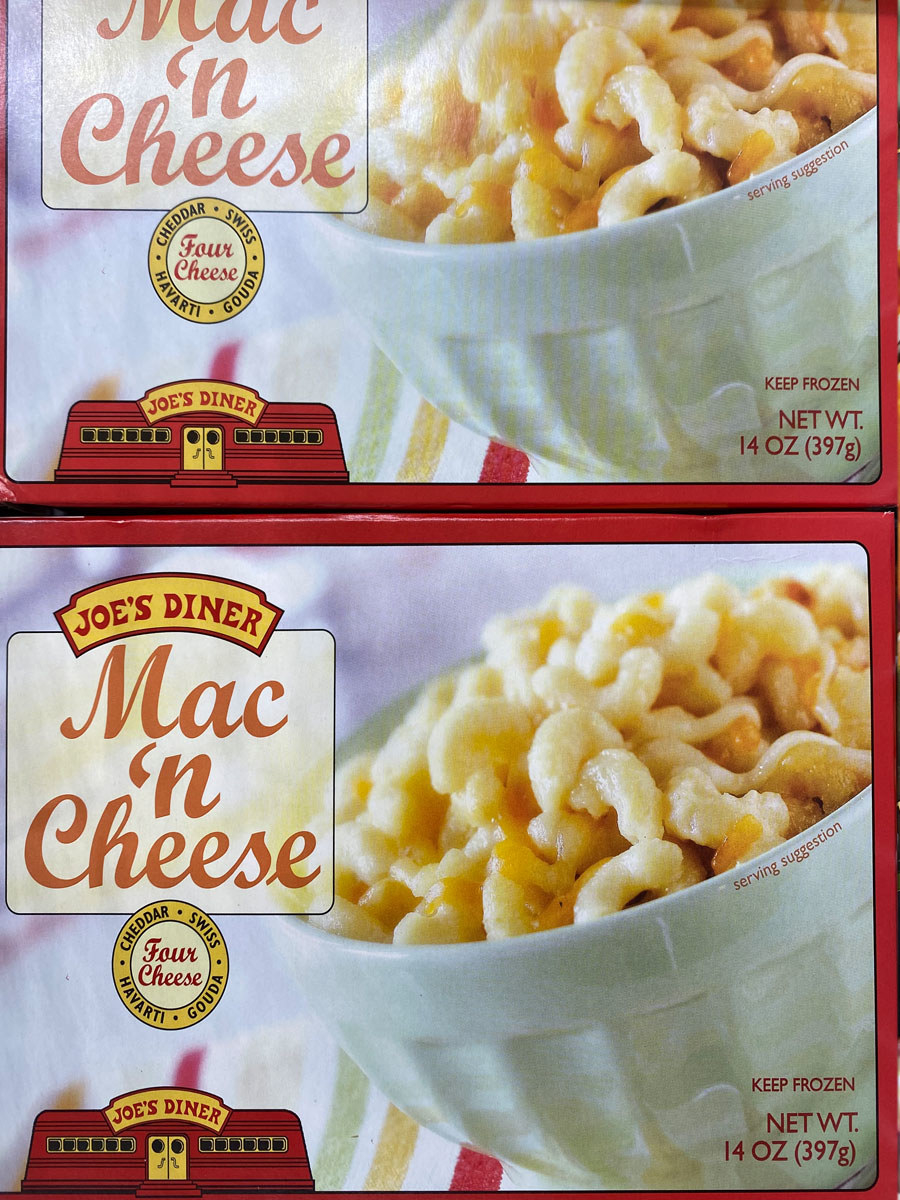 14.
Pumpkin Ice Cream
13.
Fully Baked Apple Blossoms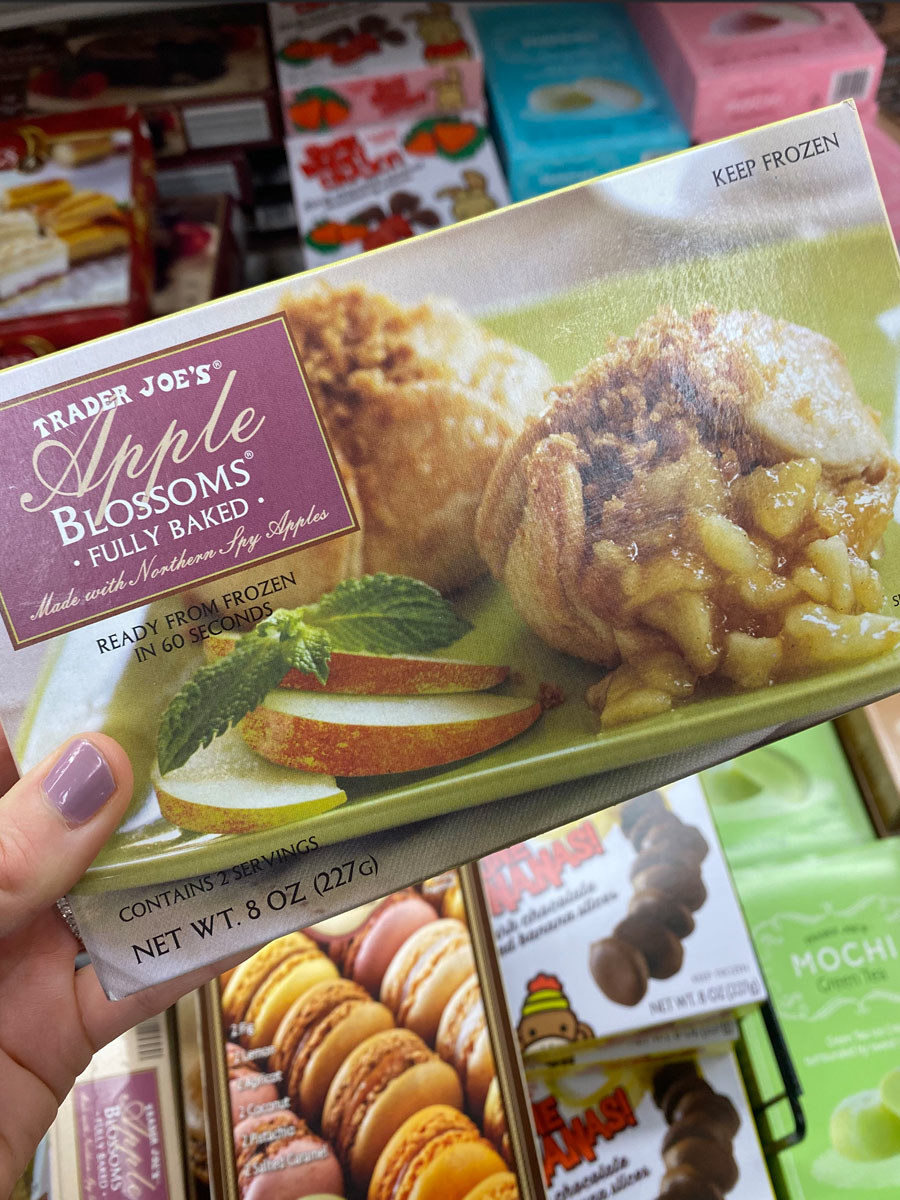 12.
Mashed Sweet Potatoes
11.
Cornbread Stuffing Mix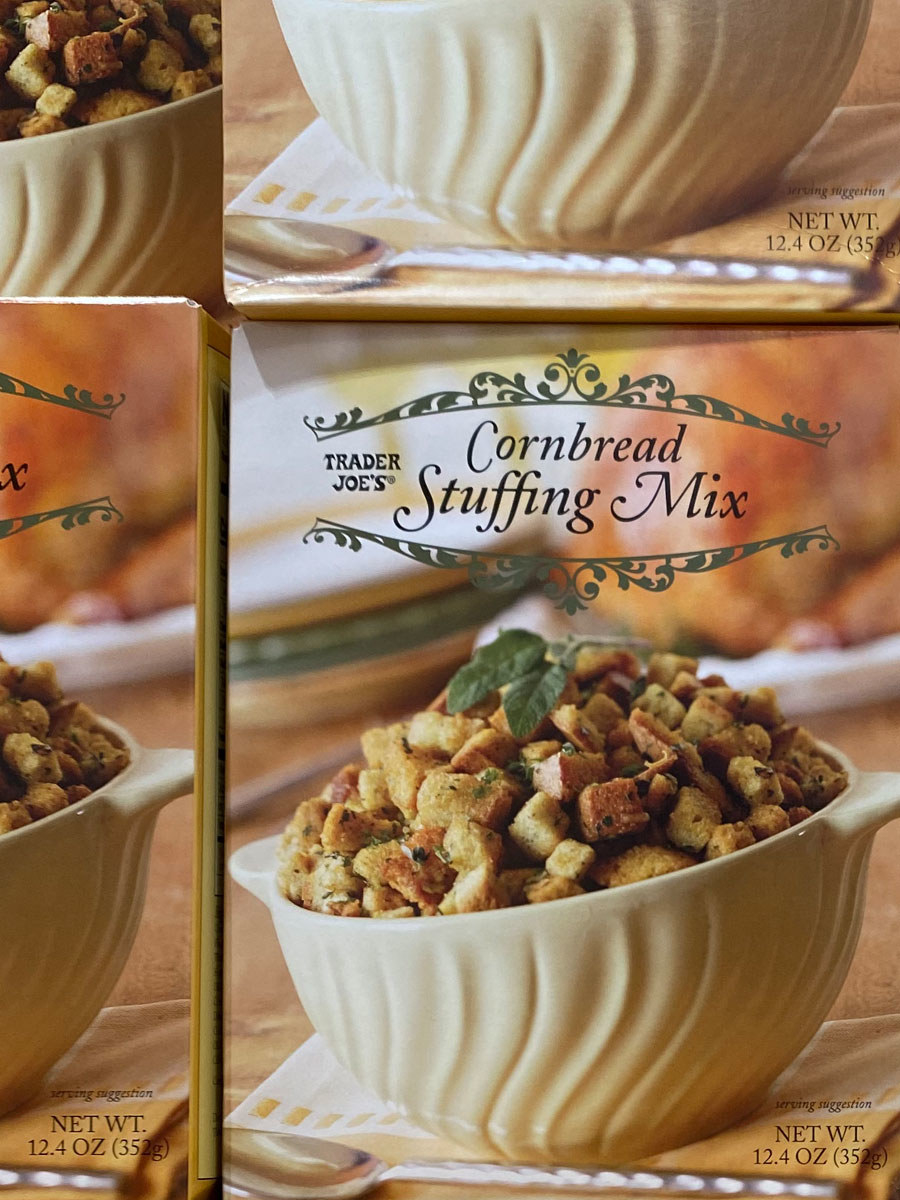 10.
Cauliflower Tot Casserole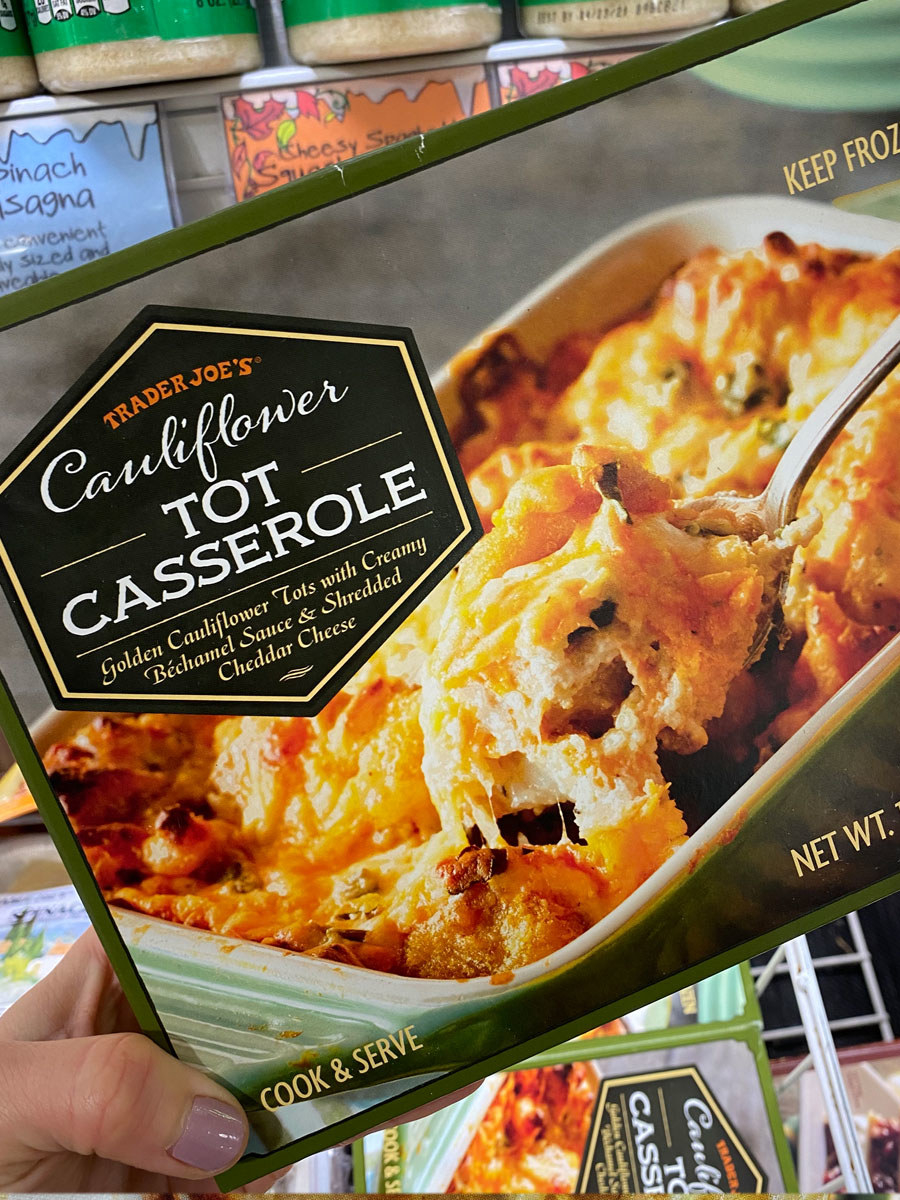 9.
Creamy Spinach & Artichoke Dip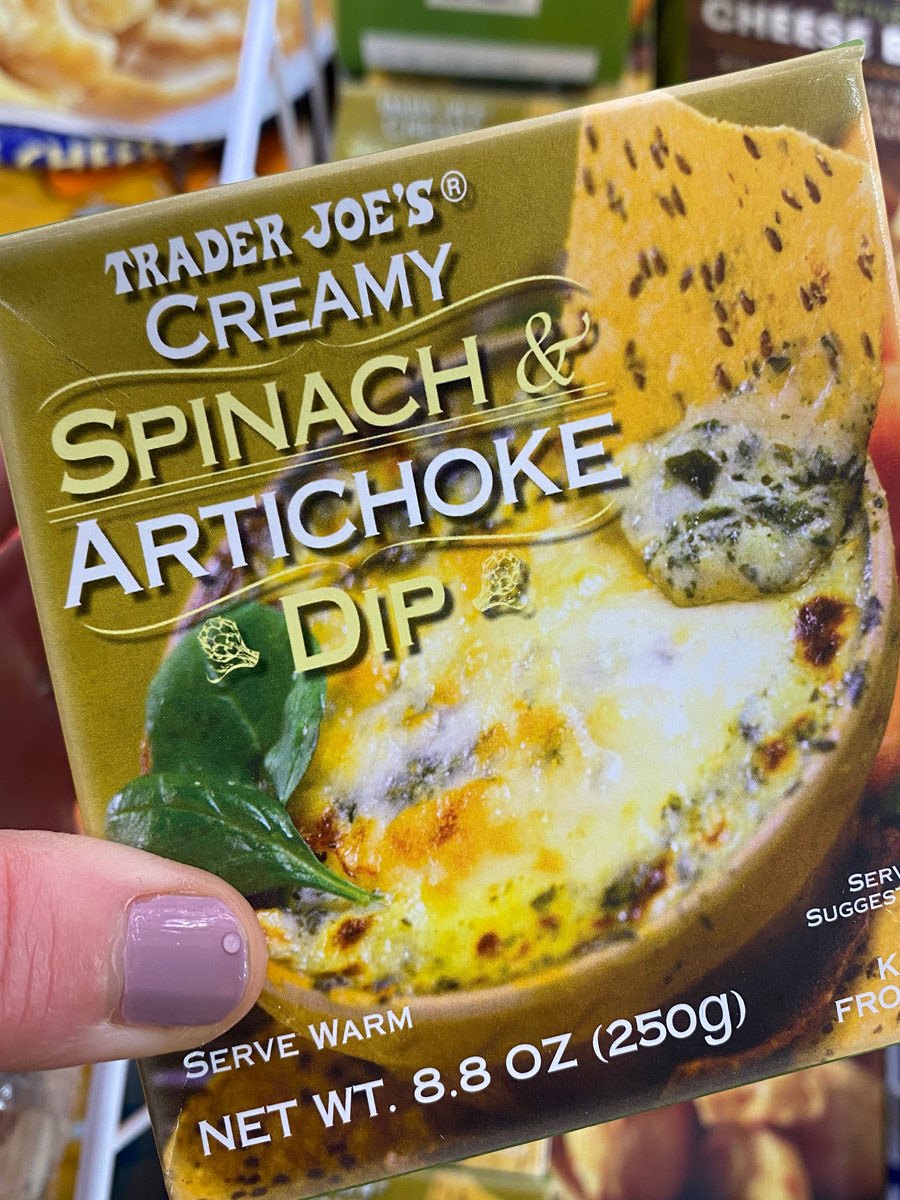 8.
Pumpkin Pie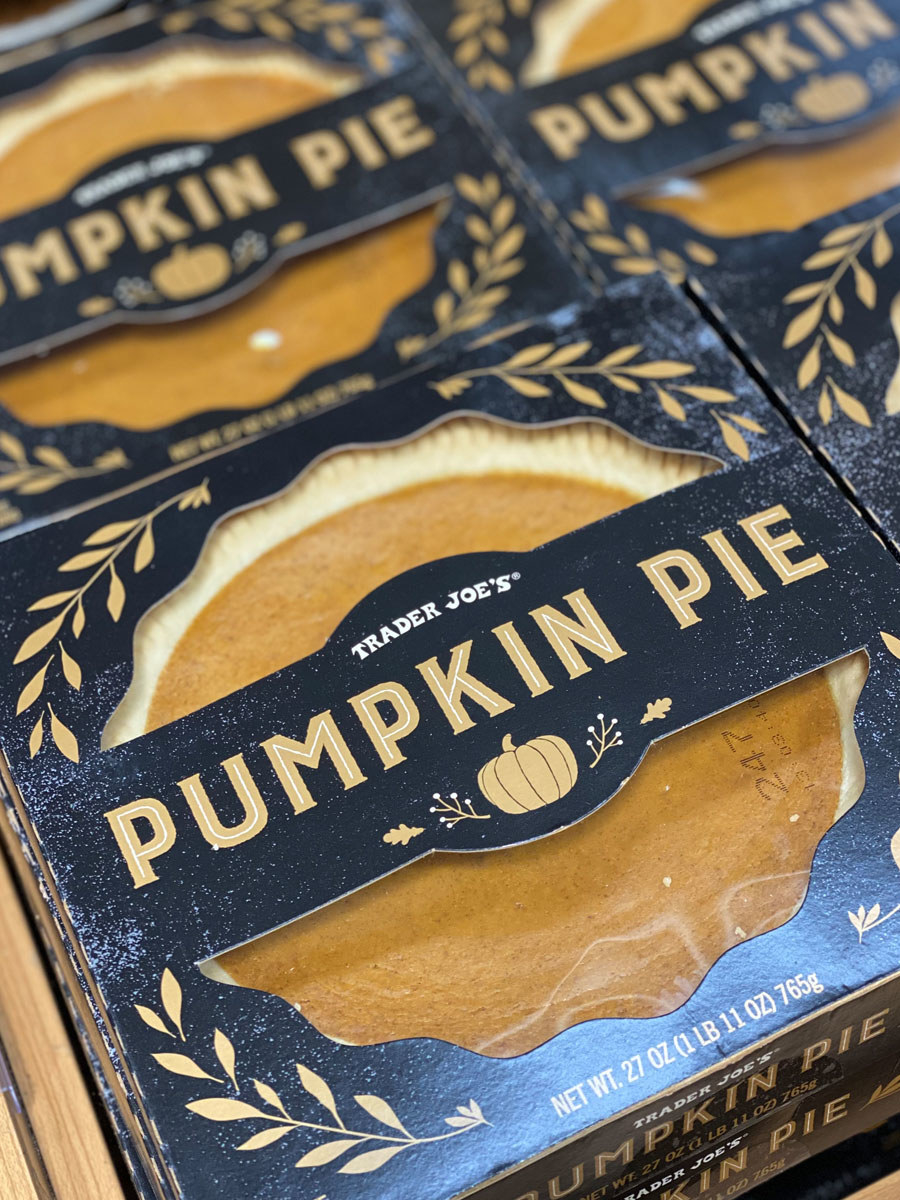 7.
Creamed Greens With Brussels Sprouts, Kale, & Parmesan Cheese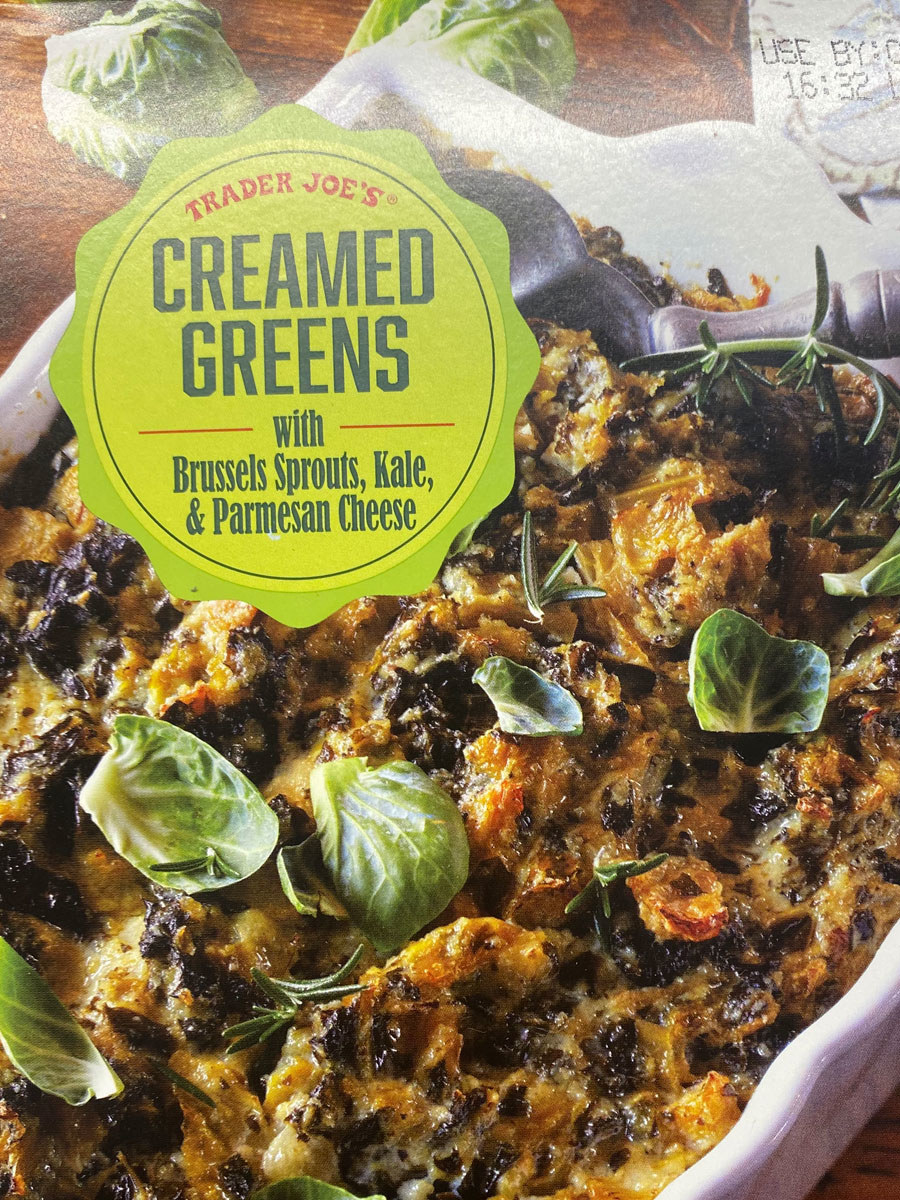 6.
Mini Cheesecake Cones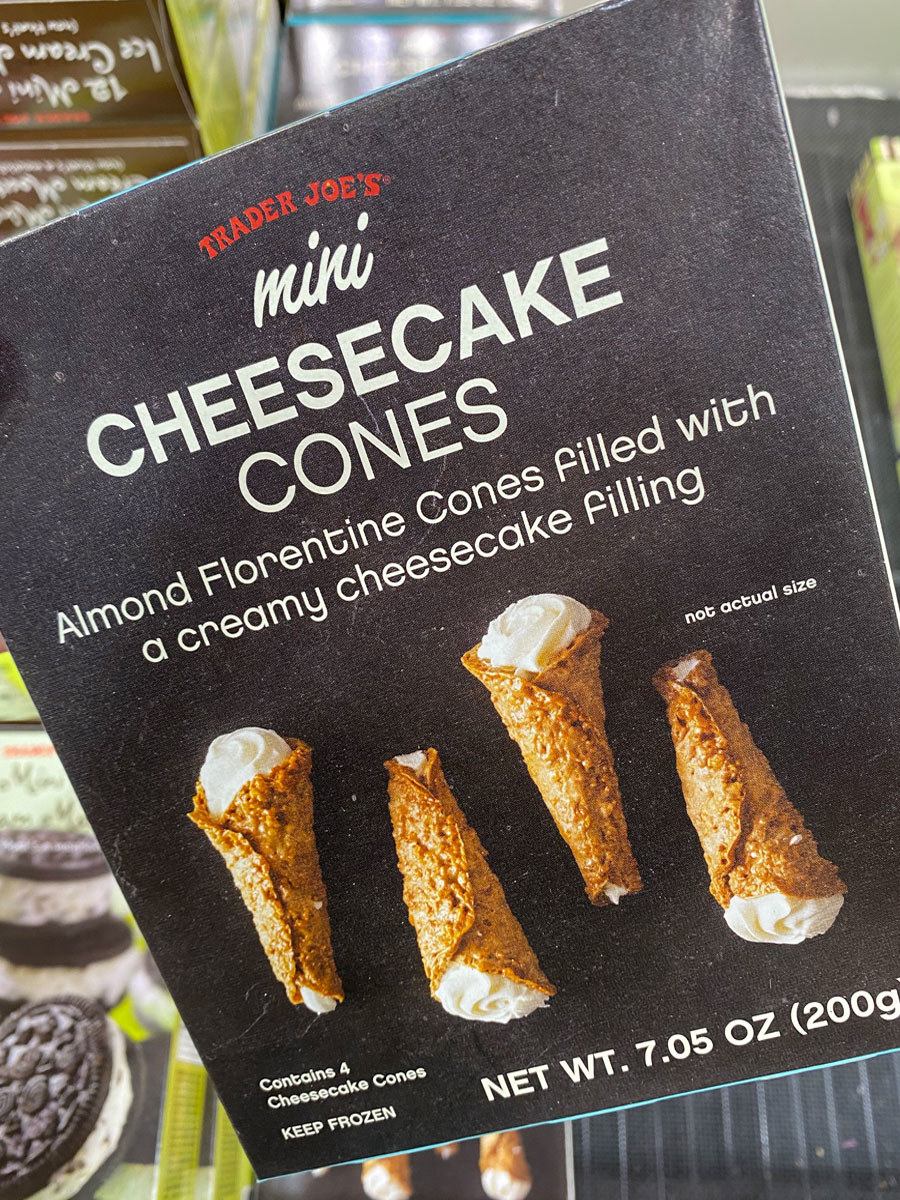 5.
Cornbread Bites With Pepper Jack Cheese & Serrano Chile Peppers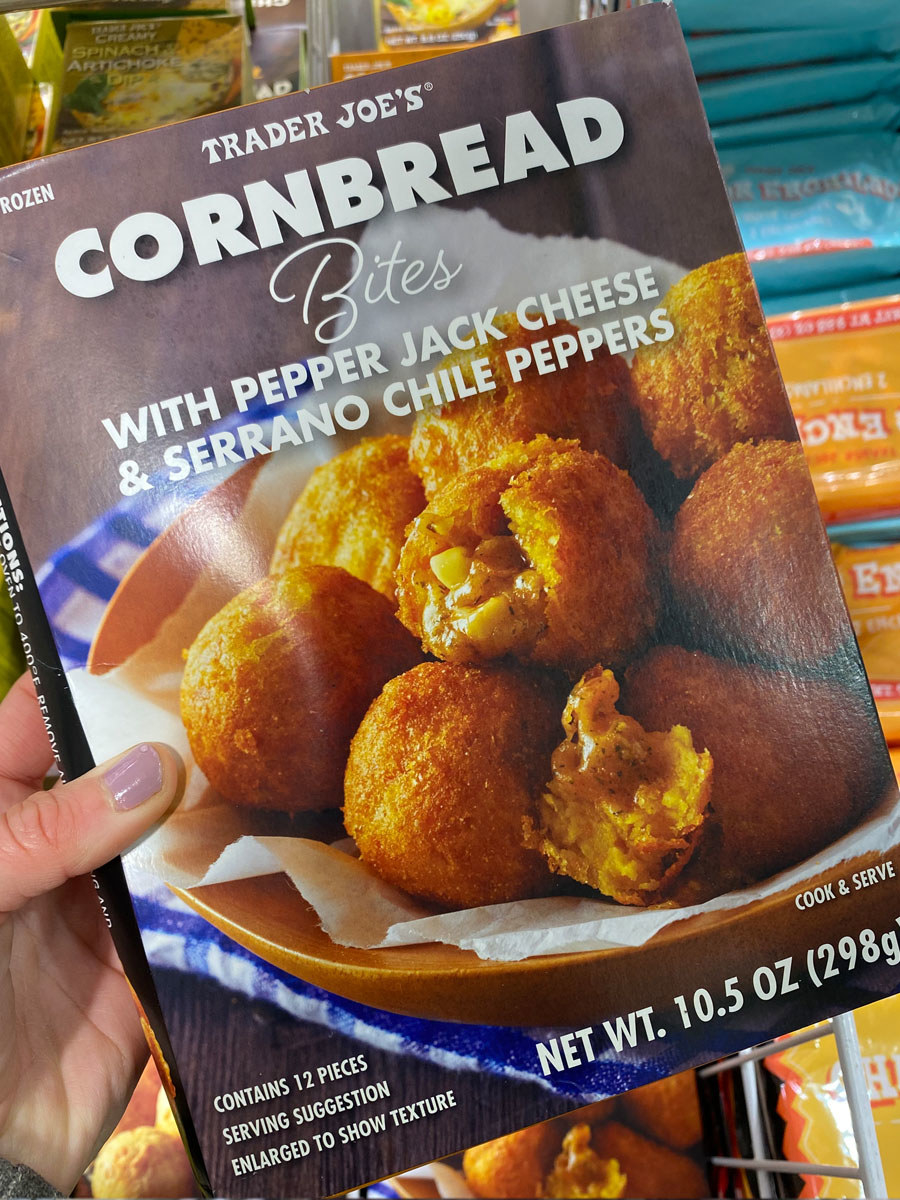 4.
Broccoli & Cauliflower Gratin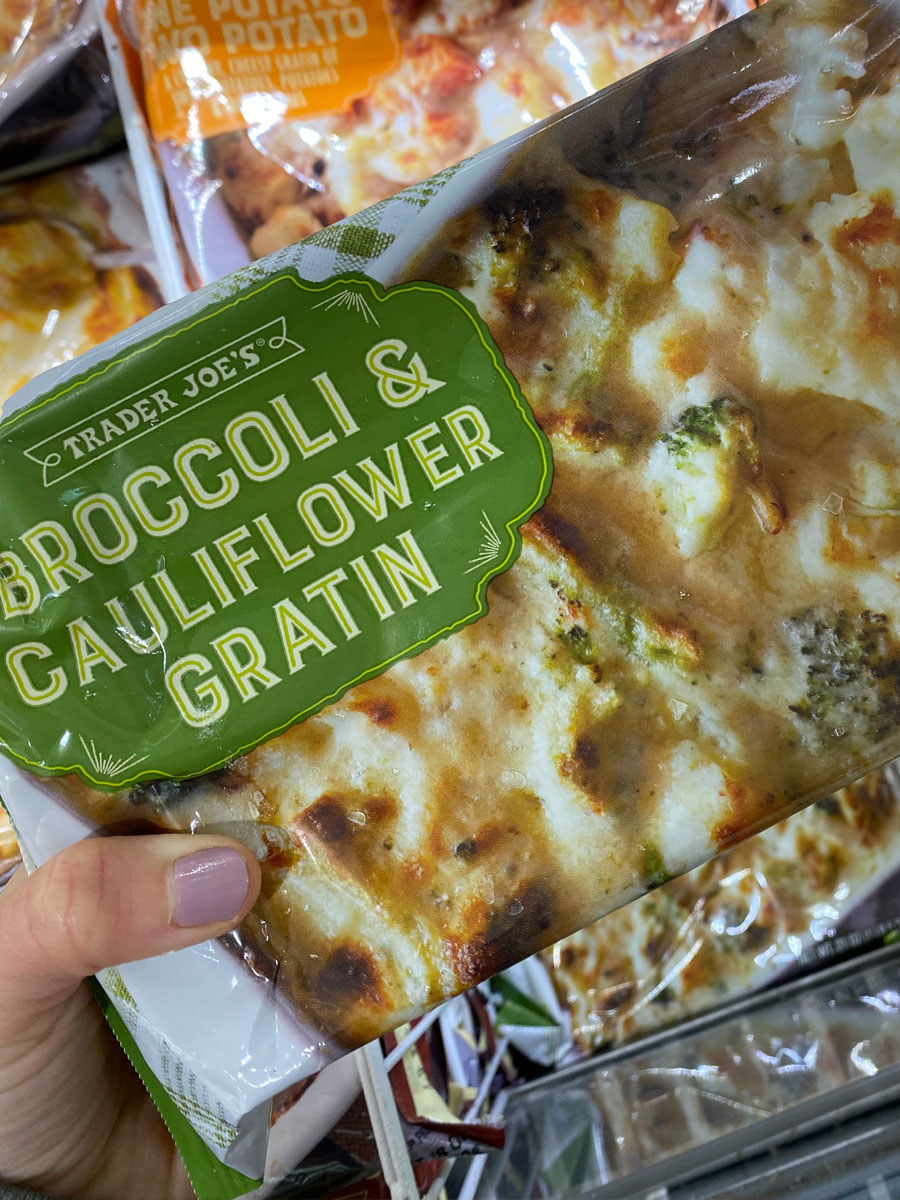 3.
French Apple Tart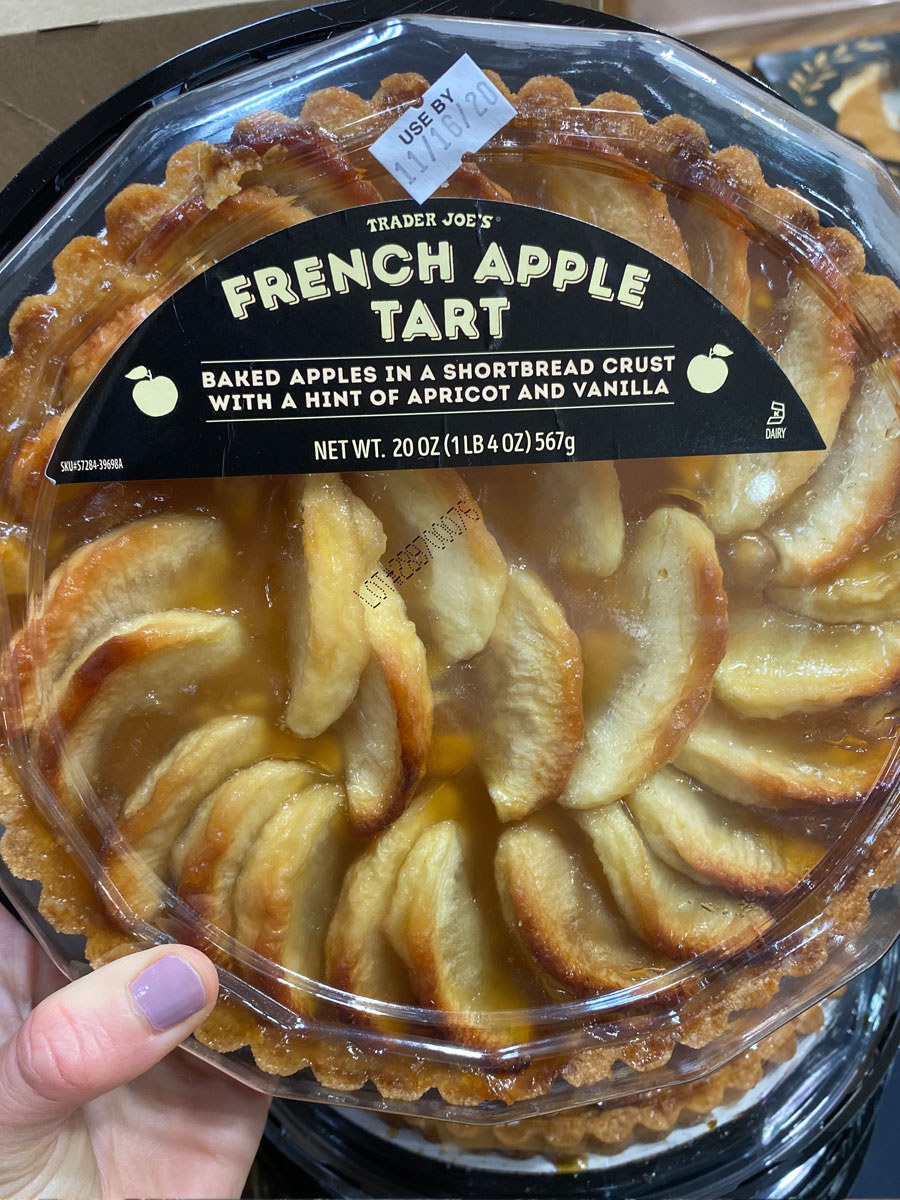 2.
Butternut Squash Mac & Cheese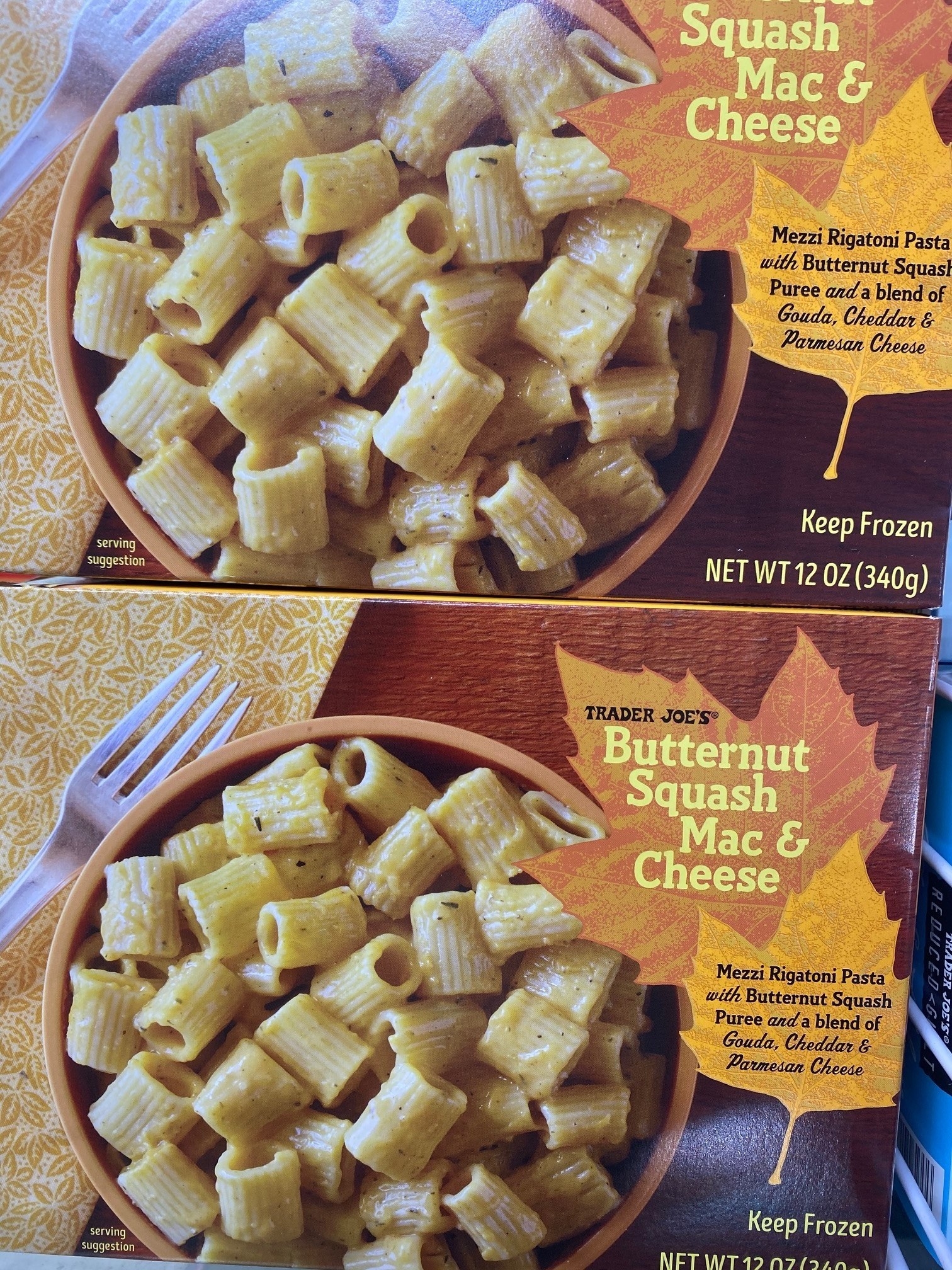 1.
Scallopini Potatoes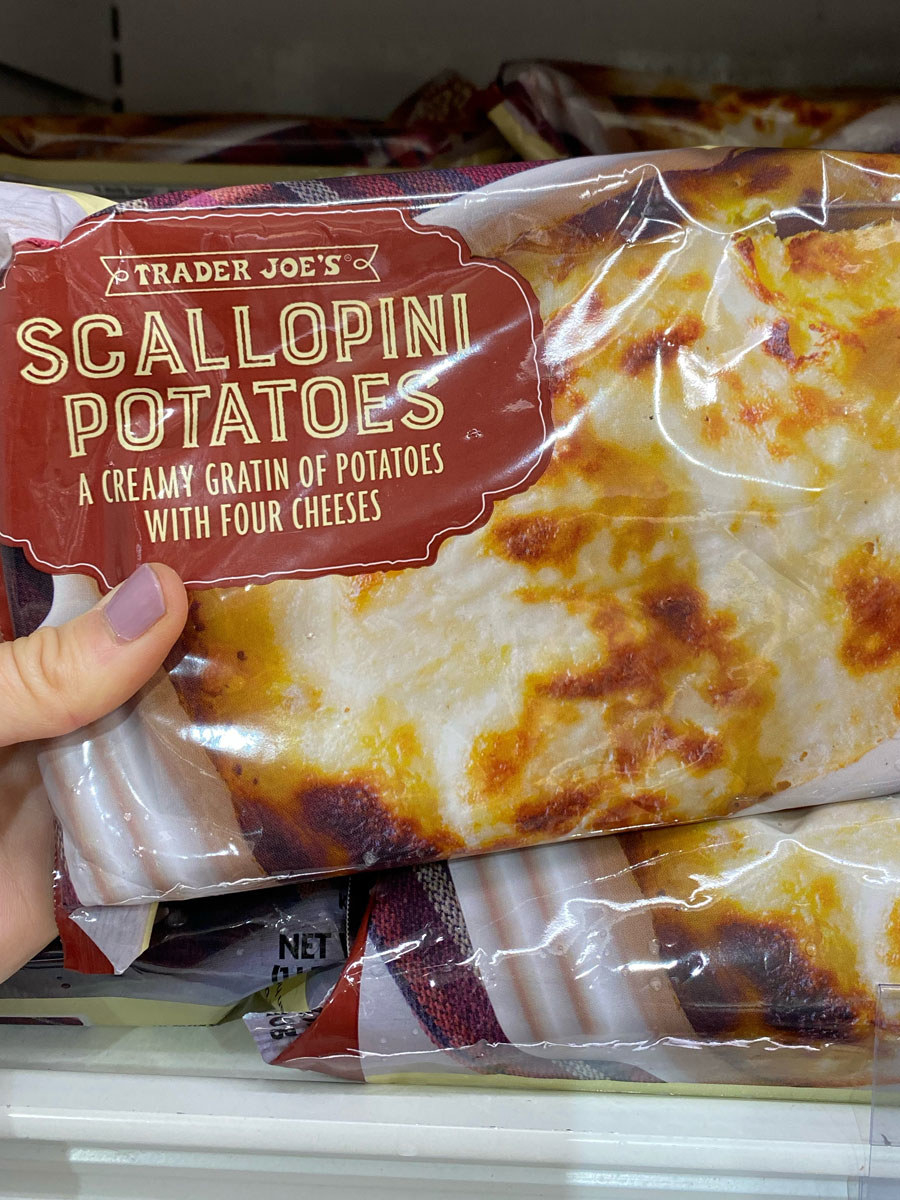 Do you have a favorite Trader Joe's Thanksgiving product I didn't mention? Tell me in the comments below!