If you haven't yet jumped on the air fryer craze yet, this magic kitchen appliance is a total game changer.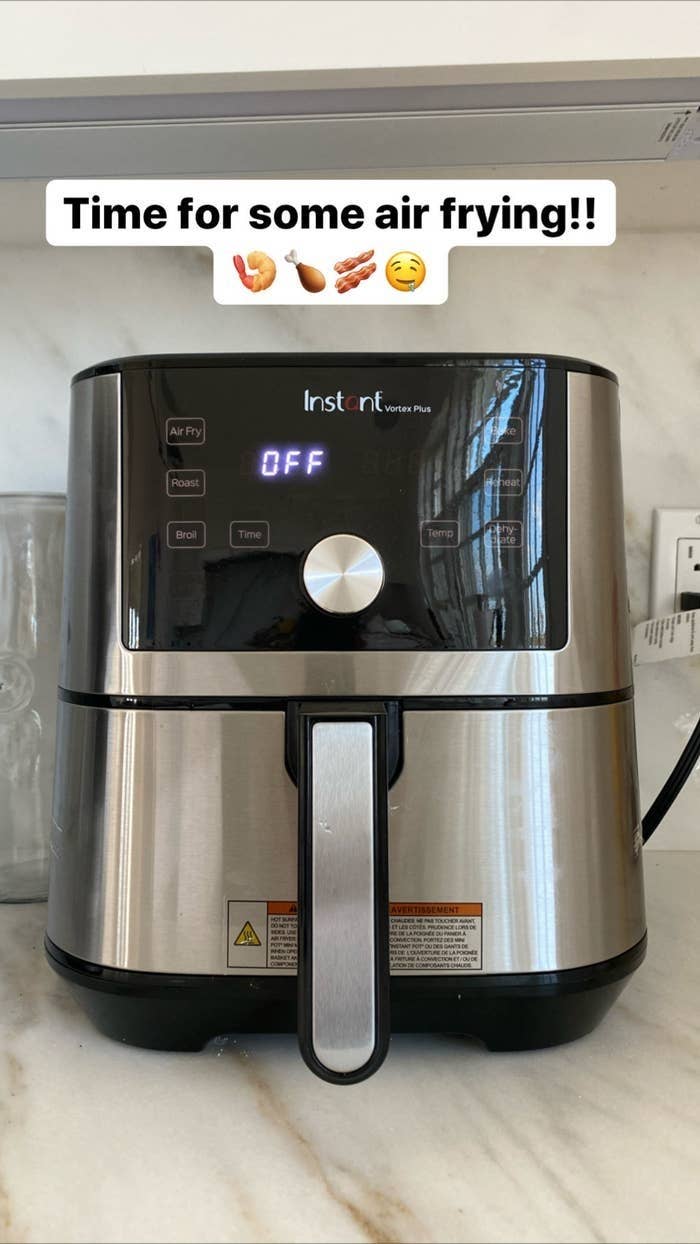 Since first buying an air fryer this past summer, it's quickly become my favorite gadget.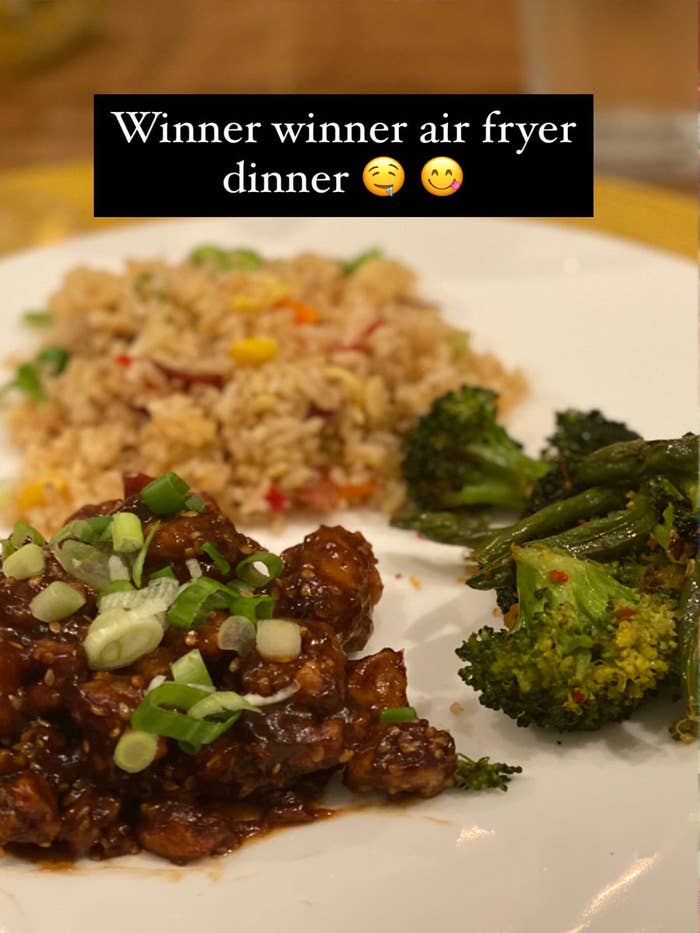 I use my air fryer most often to make everything from chicken thighs to crunchy Brussels sprouts, but I'd also read that air fryers are especially good at reheating certain frozen items.
So I figured: why not try using it to whip up some frozen foods from my all-time favorite grocery store Trader Joe's. So I bought a bunch of my favorite frozen foods from TJ's and I tried them out in the air fryer. Here's how they turned out and what you should definitely try at home.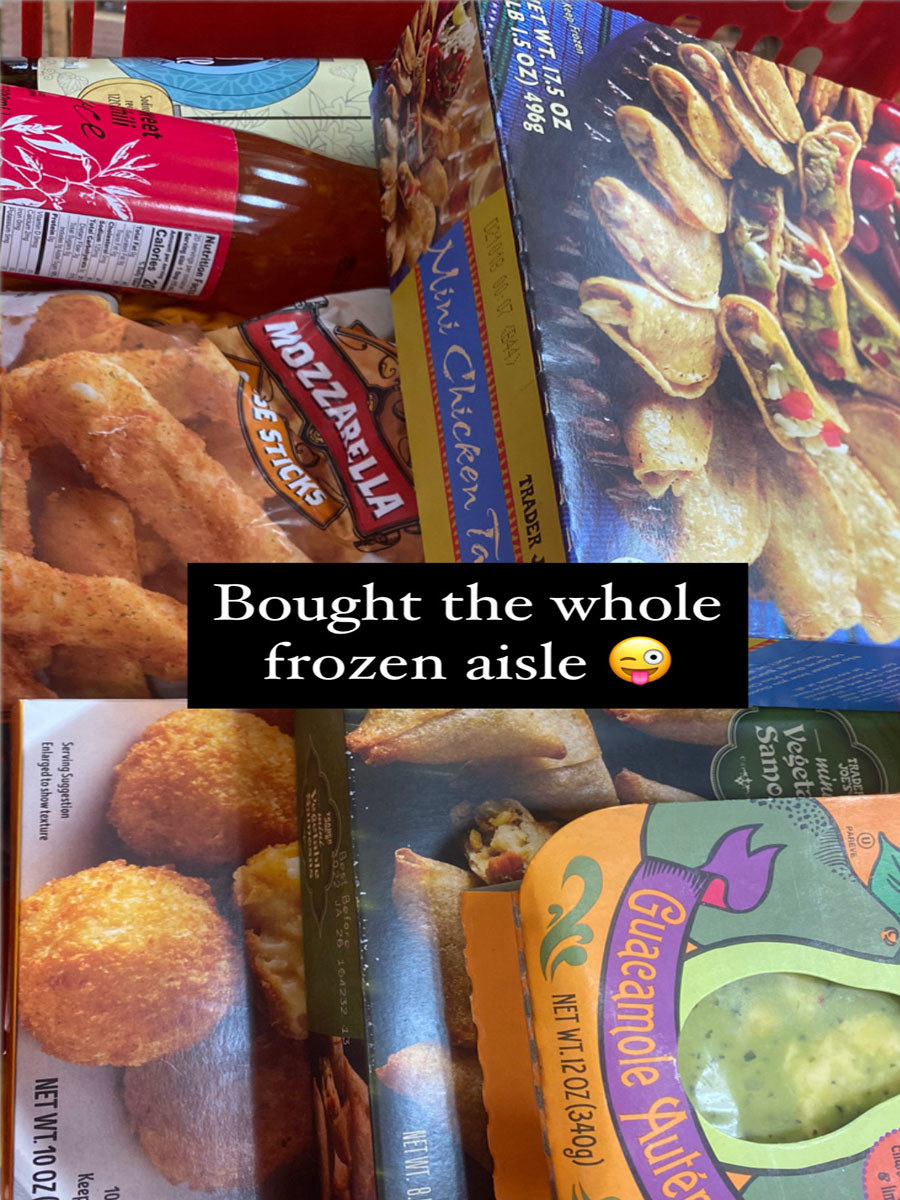 I wanted to see if my favorite Trader Joe's frozen foods and party apps would get even crispier and more delicious when reheated in the air fryer as opposed to in the oven, on the stove-top, or in the microwave.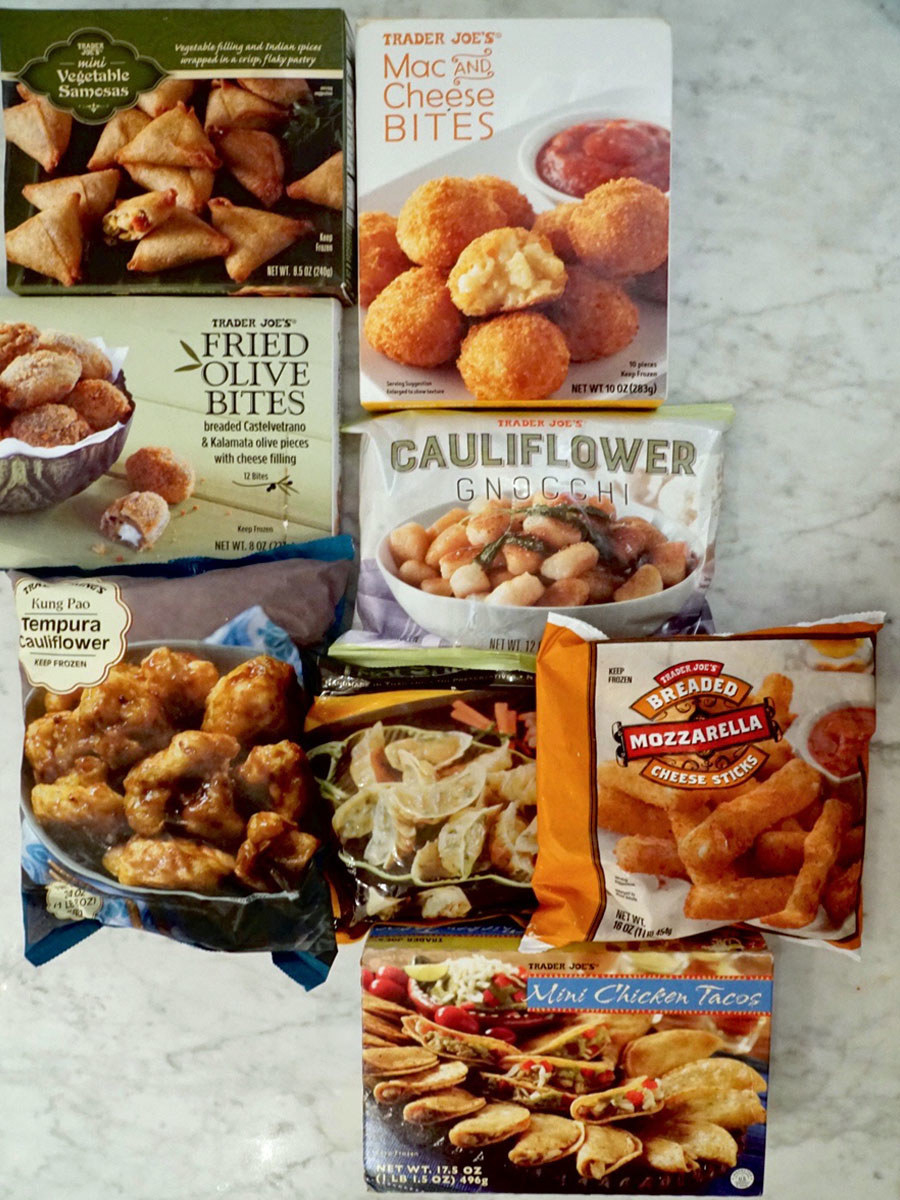 I cooked all of the frozen items at 400°F in the air fryer, keeping a watchful eye on the foods and turning them once or twice while cooking until each became hot and golden brown.
I had a panel of hungry friends help me with the tasting to determine which foods were the ultimate winners. Here's how it all went down:
1. Must Try: Kung Pao Tempura Cauliflower
This air-fried cauliflower tempura was so good that I bought another bag the next day and air fried it for dinner. 10/10 recommend you do the same.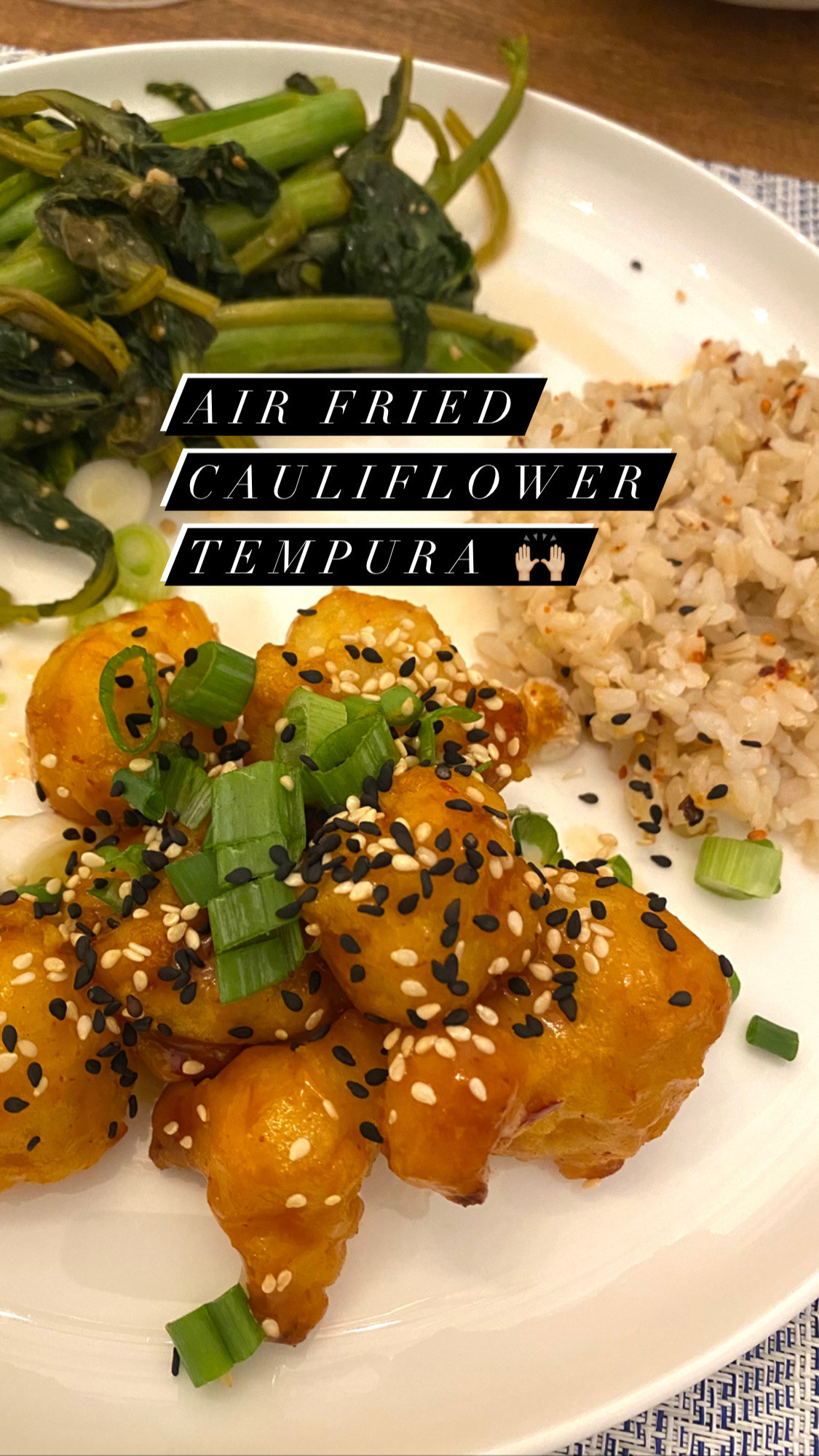 2. Must Try: Fried Olive Bites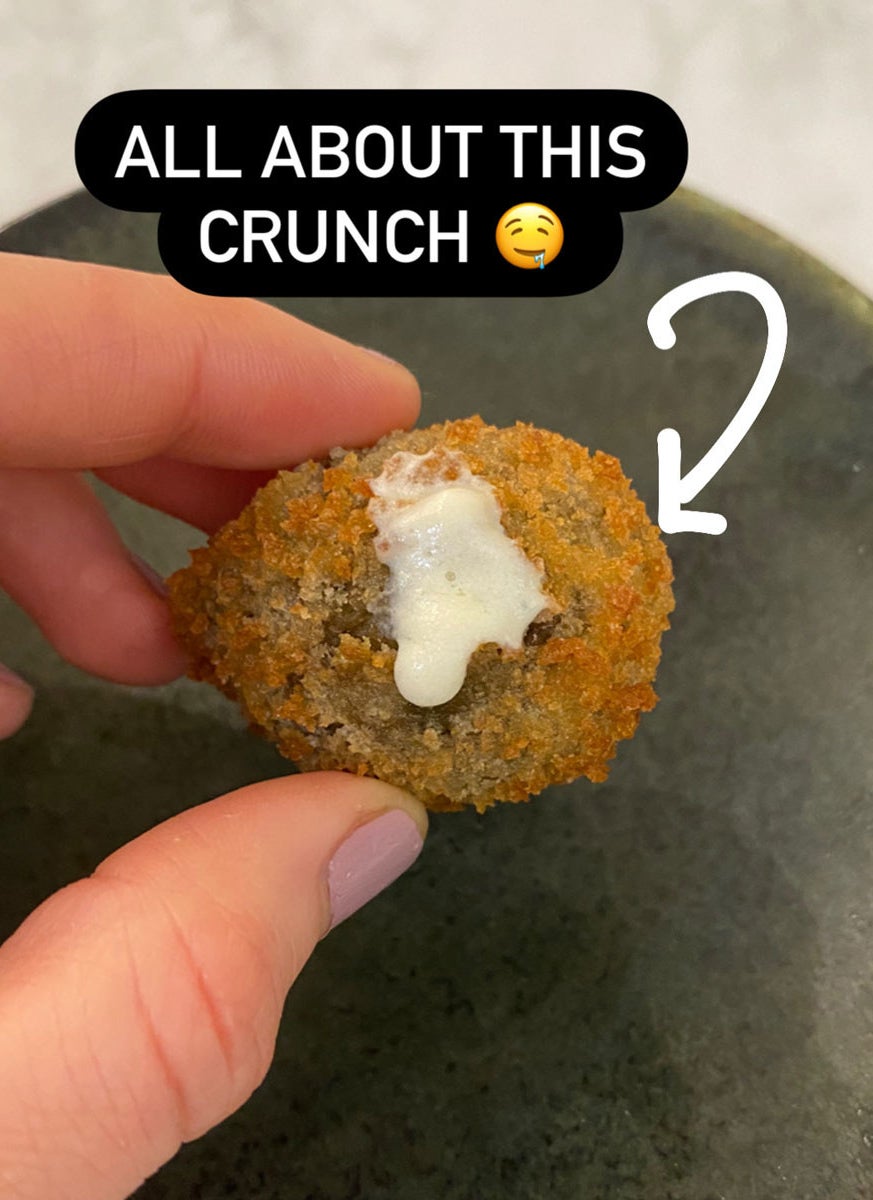 3. Must Try: Mozzarella Sticks
4. Must Try: Mandarin Orange Chicken
5. Must Try: Kale and Cauliflower Gnocchi
6. Must Try: Hot and Spicy Chicken Wings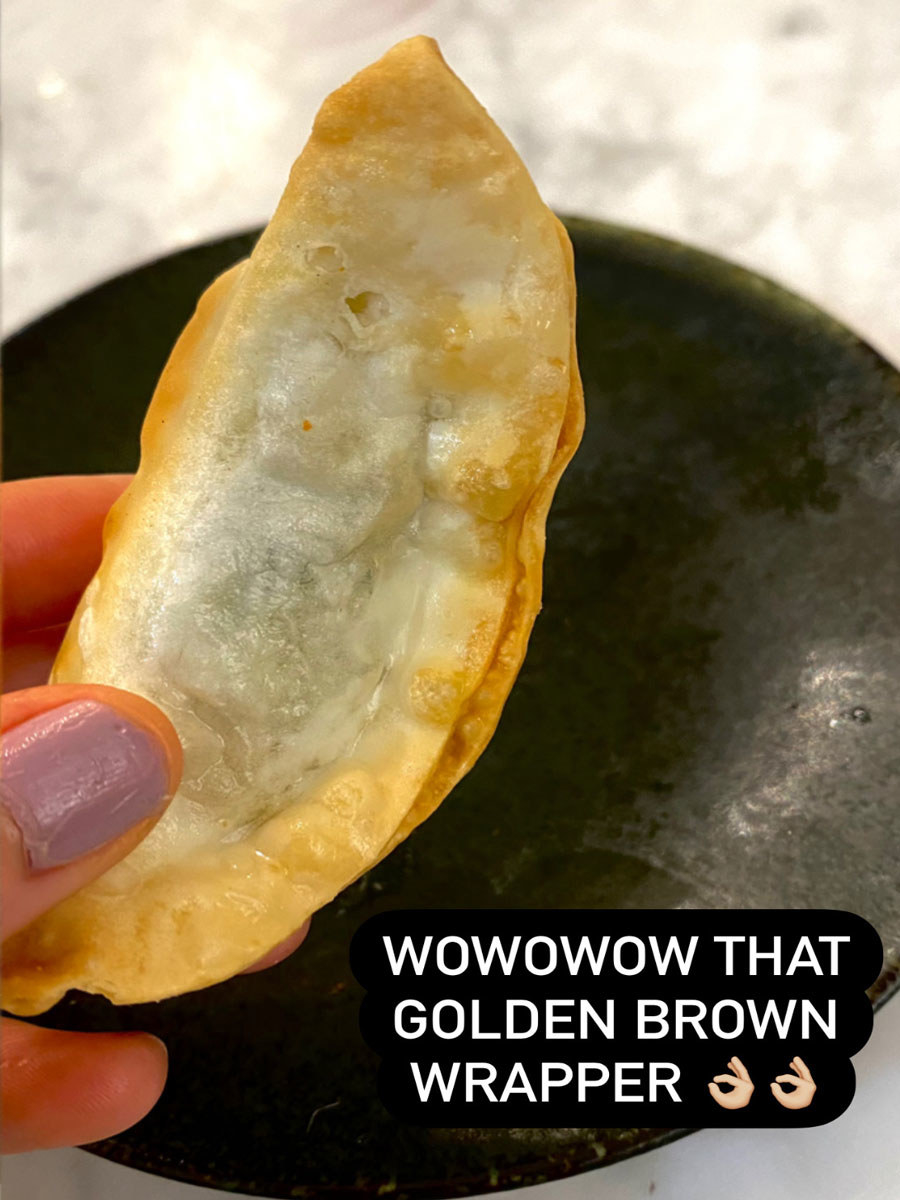 1. Skip It: Vegetable Samosas
2. Skip It: Mini Chicken Tacos
3. Skip It: Mac 'N' Cheese Bites
TL;DR: While some Trader Joe's frozen foods tasted better in the air fryer than others, it's hard to go wrong here. Any frozen food that is usually pre-fried (falafel, potato pancakes, spring rolls, etc.) will taste even better when the reheating method is air frying.
Even frozen foods that you'd usually heat up in the oven or microwave (sweet potato fries, chicken nuggets, turkey meatballs, popcorn shrimp, etc.) will get somewhat crispier in the air fryer and will heat up way quicker than in the oven.
Oh, and if you're thinking about getting an air fryer but aren't sure where to begin, this list might help! And here are a bunch of air fryer recipes to inspire your home cooking.
What are you favorite things to make in an air fryer? Share in the comments!