Let's start with two truths: 1) There's nothing quite like ice cream. 2) We all want our dogs to experience the best things in life.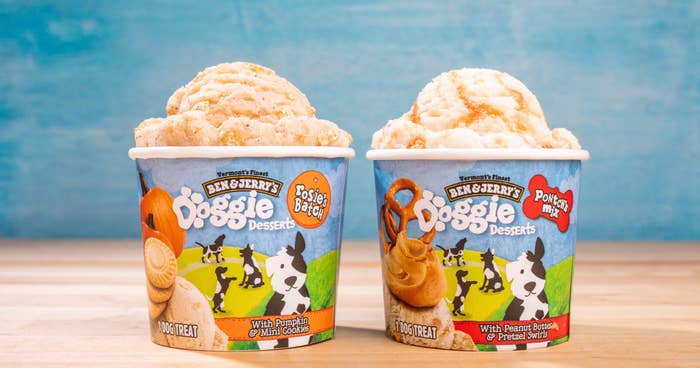 Ice cream for dogs exists, but in the past, I've tried a handful of brands with my dog, Hudson — and he wants nothing to do with them. Yet whenever I eat ice cream (you know, the human kind), he wounds me with his puppy eyes until I share.
Ben & Jerry's doggy desserts come in two flavors. There's Pontch's Mix, made with peanut butter and pretzel pieces. And then there's Rosie's batch, which is pumpkin-flavored with mini cookies mixed in.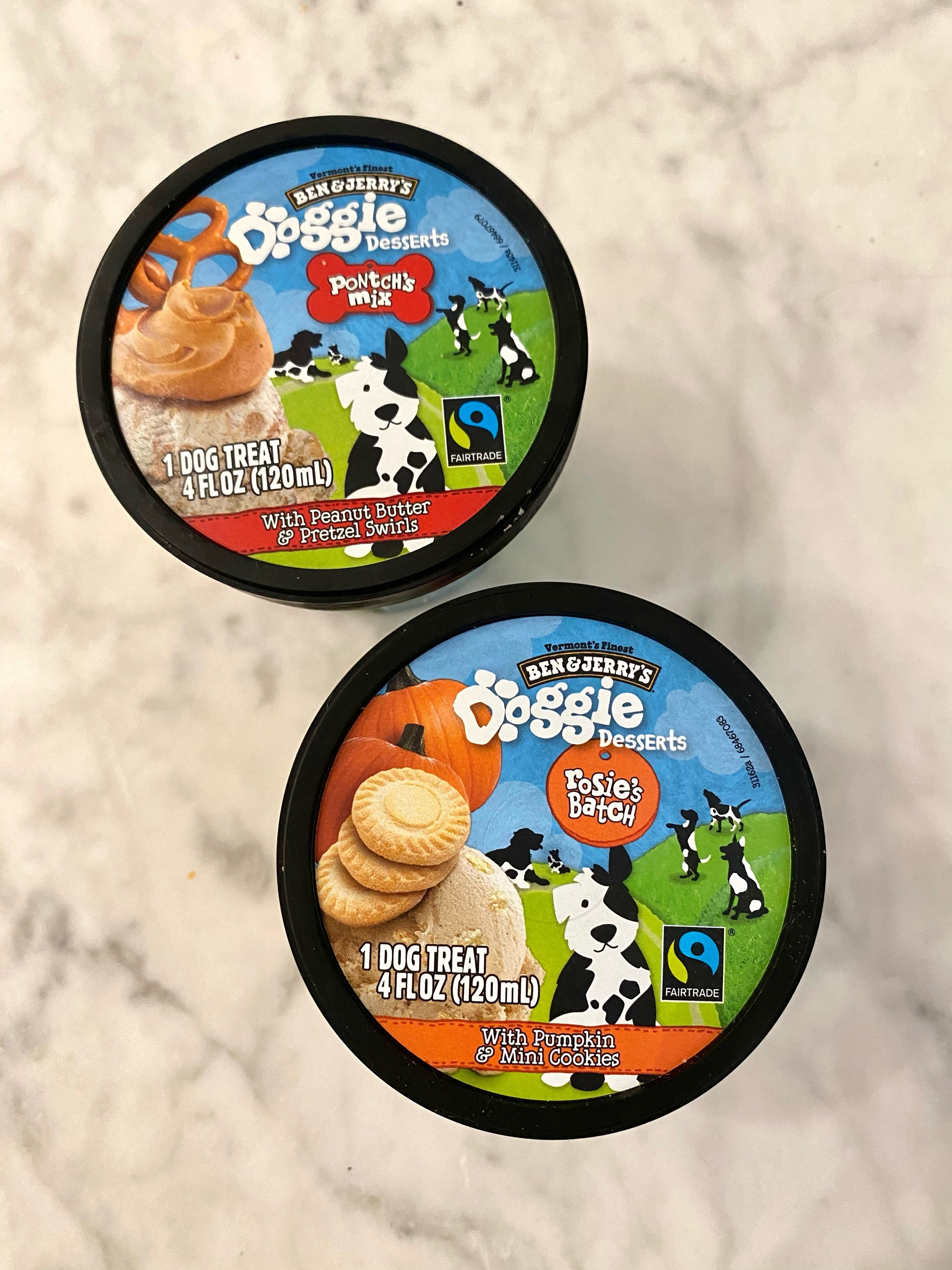 The doggy desserts are made with a sunflower butter base and all the same ingredients that go into Ben & Jerry's real ice cream. I even tried both flavors before giving them to Hudson, and I'm not going to lie to you.... I'd eat them, too.
I love my dog more than anything, but he has some pretty strange tendencies. For example, he's very picky, even about human food. Cheese and Trader Joe's chicken jerky treats are pretty much the only foods he'll never reject. Anything else is a gamble, so I was very curious to see his reaction to the Ben & Jerry's.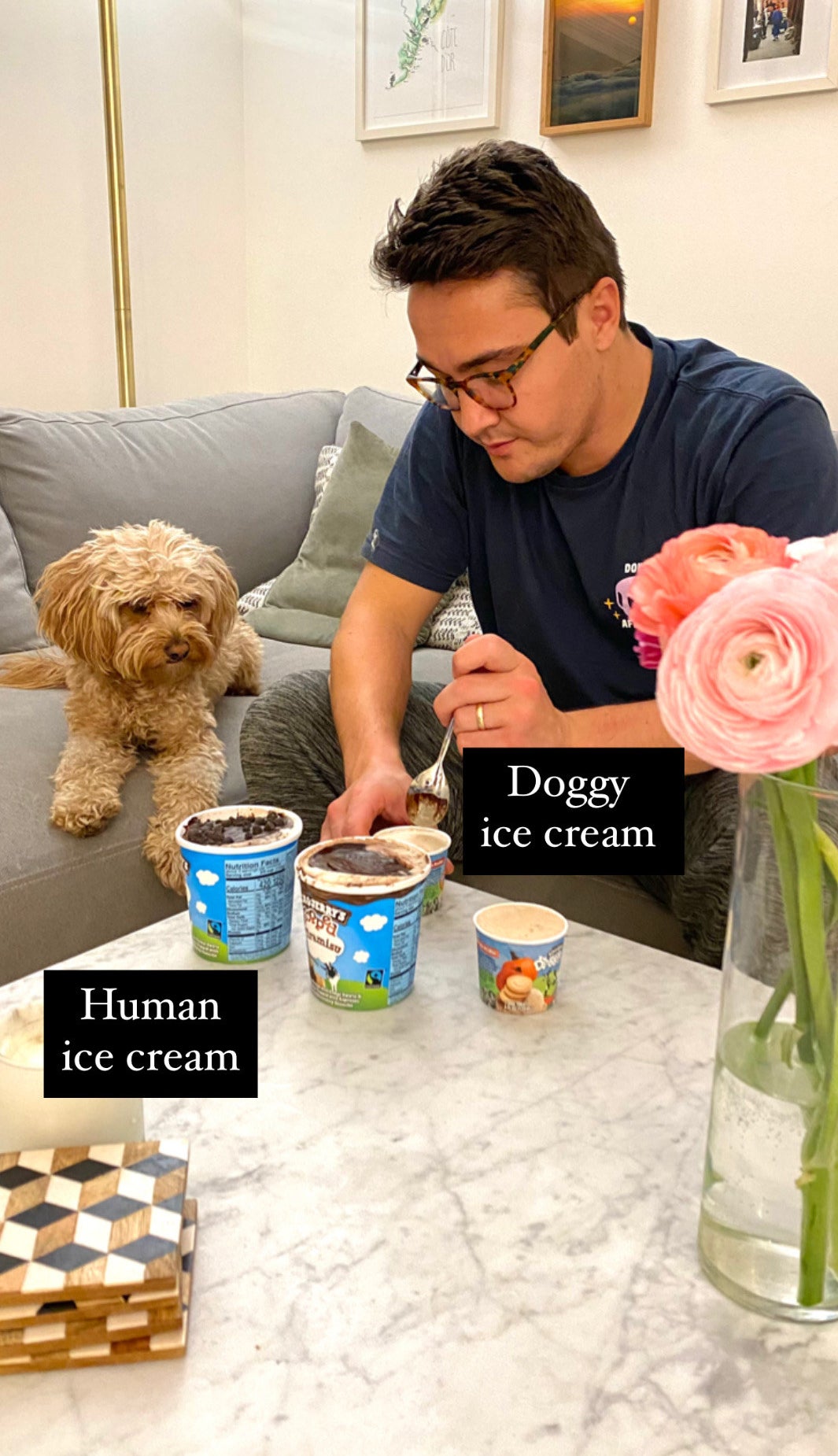 Hudson immediately loved Ben & Jerry's doggy ice cream and he dove in tongue-first. I gave him the peanut butter flavor first because he's usually a fan.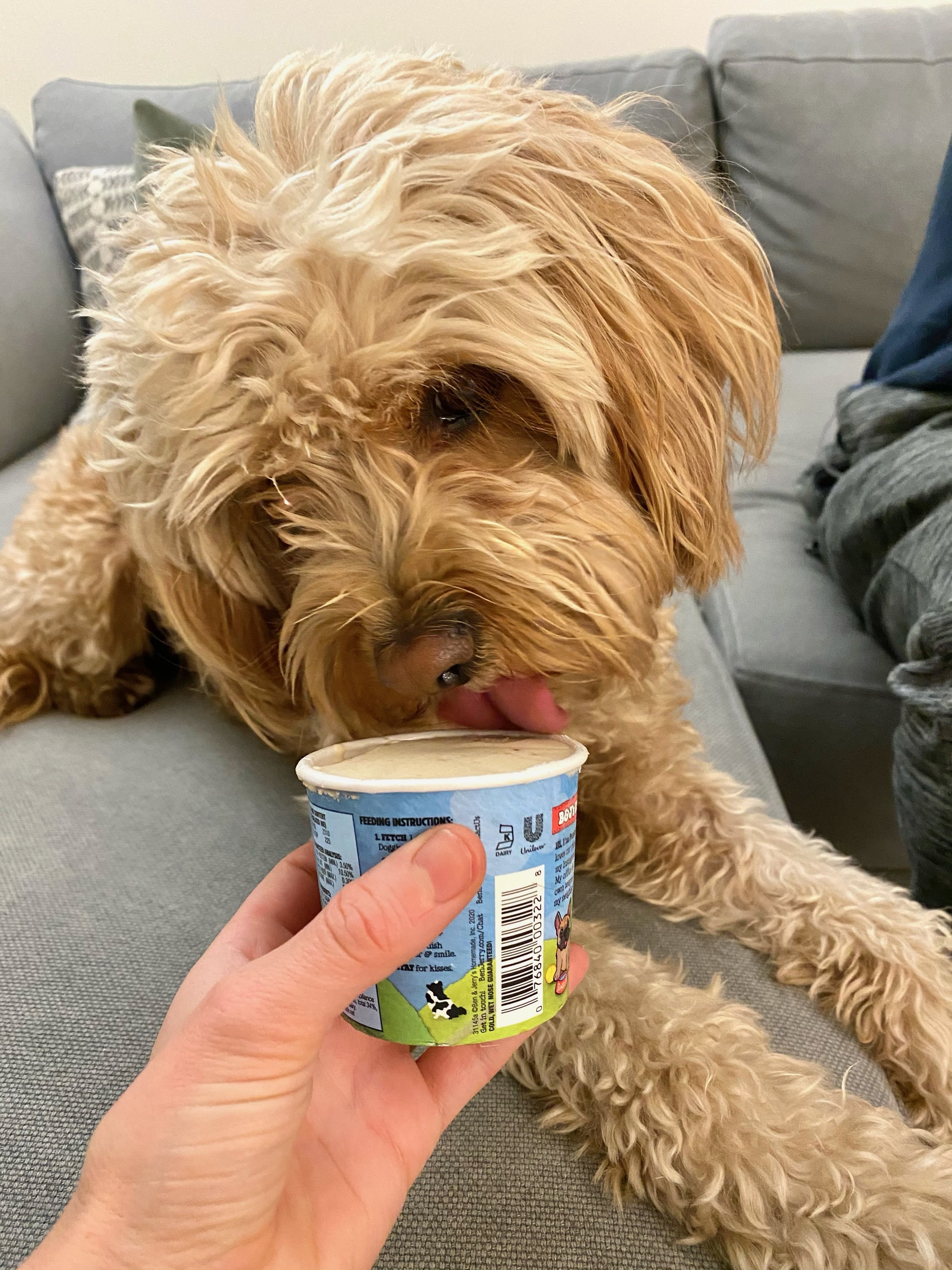 But he also loved the pumpkin-flavored ice cream. Usually after a few bites of something (yes, even human food) Hudson is ready to call it quits, but he wouldn't stop eating this doggy ice cream. I was honestly shocked.
Things got a little messy. But if Hudson could talk, I think he'd give Ben & Jerrys doggy desserts a 10/10.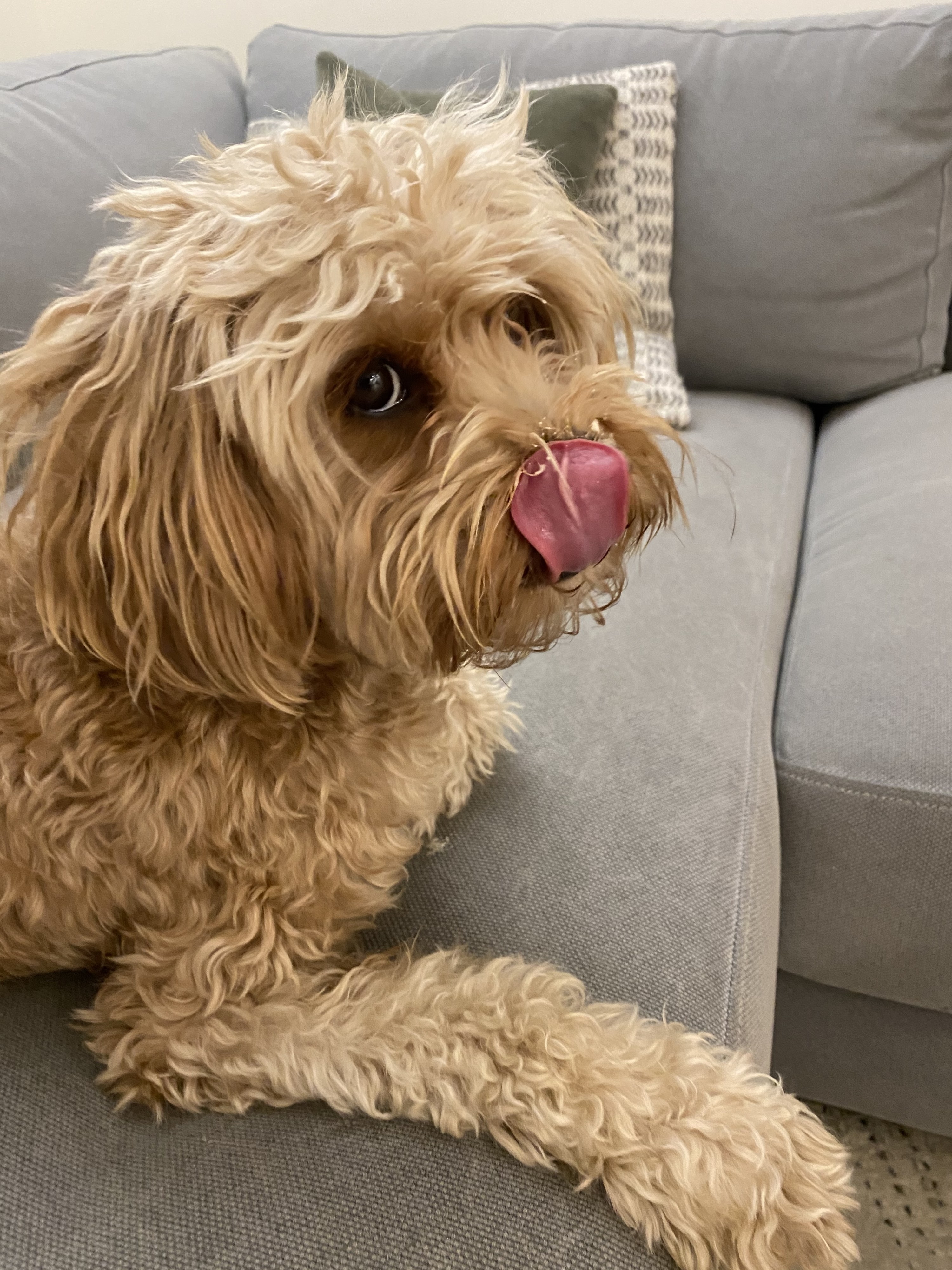 TL;DR: If a dog as picky as mine can't resist Ben & Jerry's frozen desserts, I think any dog will gladly gobble this stuff up.
Hannah Loewentheil/BuzzFeed
If you're hoping to snag some doggy desserts for your pup (and you definitely should), keep an eye out. They're currently being stocked in grocery stores, mass retailers, and pet stores around the country. They're available in 4-oz cups and in 4-count packs for $2.99 and $4.99.
What's your dog's ultimate favorite treat? Share in the comments! 🐶