During quarantine, when each day feels like a long week, I look forward to a homemade cocktail every evening. And recently, I've been loving margaritas.
The spicy margarita has always been my go-to order at cocktail bars, but now I've had to adapt and learn how to make my favorite drink at home. Luckily, since discovering Ancho Reyes Verde Chile Liqueur ($33.14), my homemade spicy margs taste next level delicious.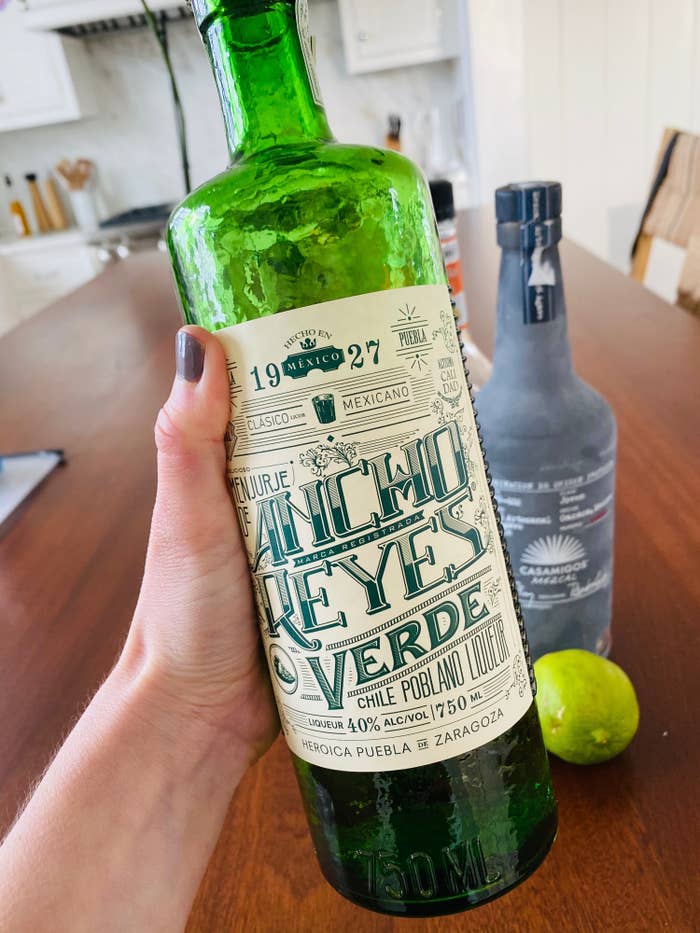 I first heard about Ancho Reyes at one of my favorite NYC speakeasies, Dear Irving. I was taking a cocktail-making class and I asked the bartender how she makes a spicy margarita. Her answer: this spicy verde chile-infused liqueur. So naturally, I immediately bought a bottle for my bar cart.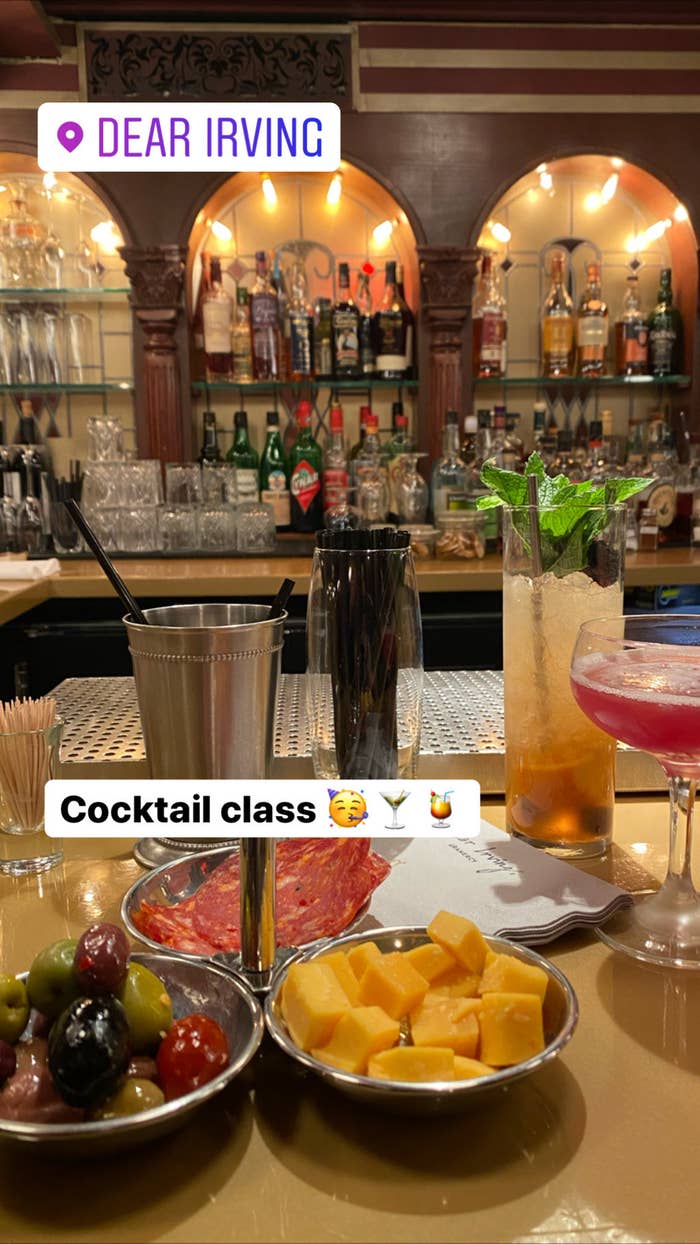 There are two kinds of Ancho Reyes. There's the original Ancho Reyes, a red liqueur made from ancho chiles (also known as dried poblano peppers). Then there's a green version, Ancho Reyes Verde, which is made from early-harvested poblano peppers. So which is right for you, you may ask?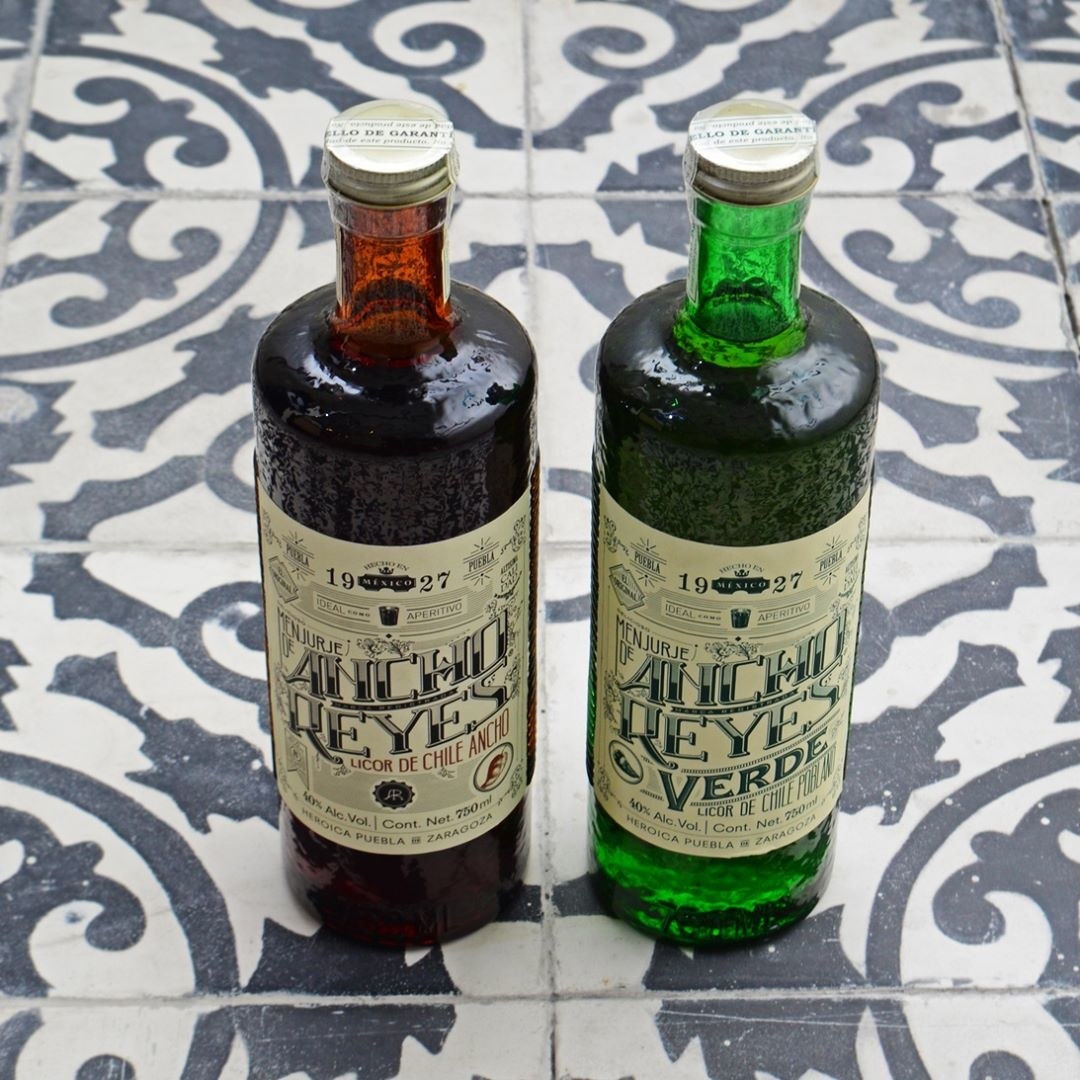 In the past, I used to make spicy drinks by shaking them with sliced jalapeños, but the Ancho Reyes is a much more subtle and complex heat. Plus, since it has a hint of sweetness to it, you can use it in place of simple syrup or agave.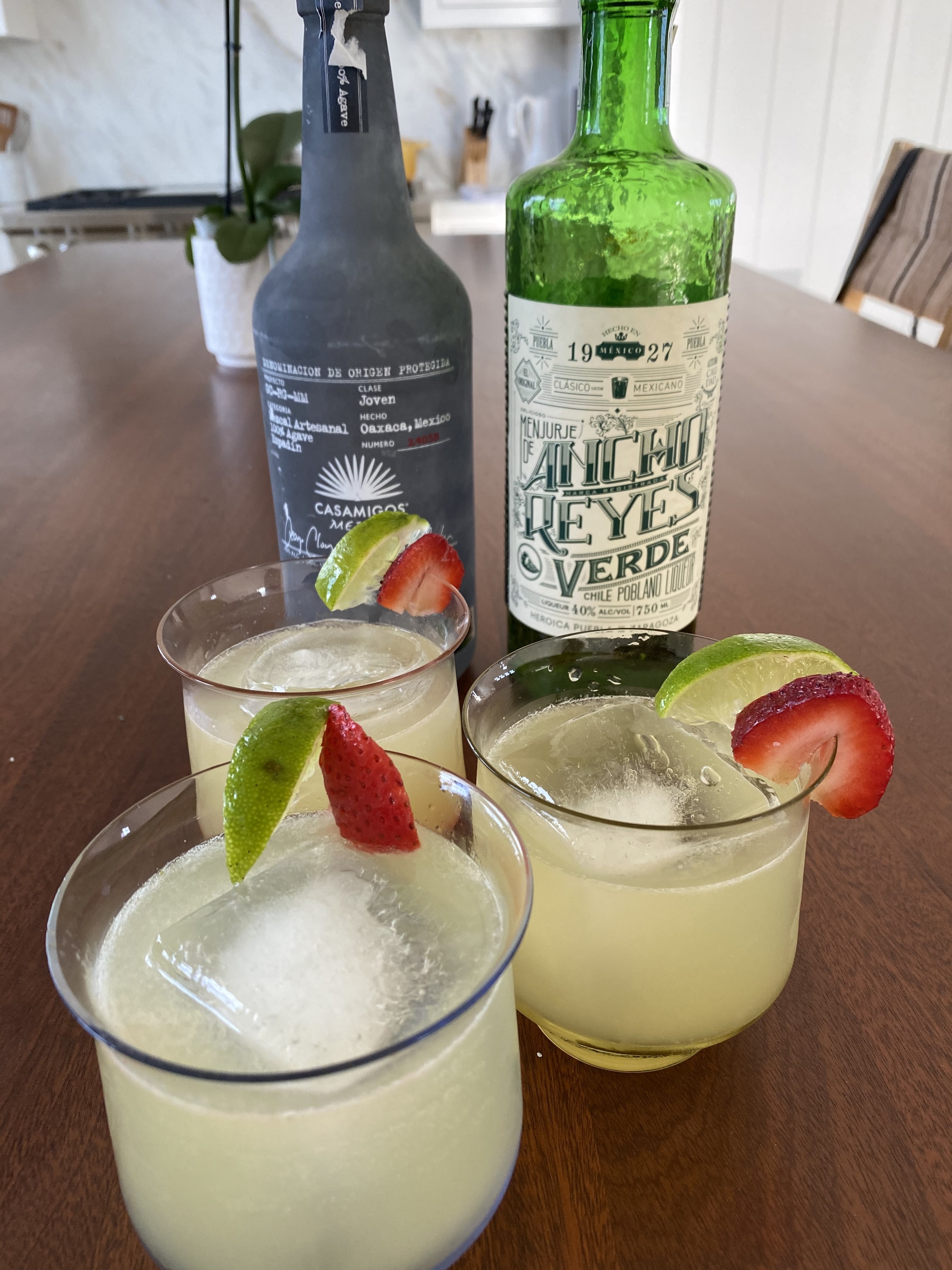 If you're interested in making this spicy margarita at home, here's what you'll need:
How to make it:
Cheers!