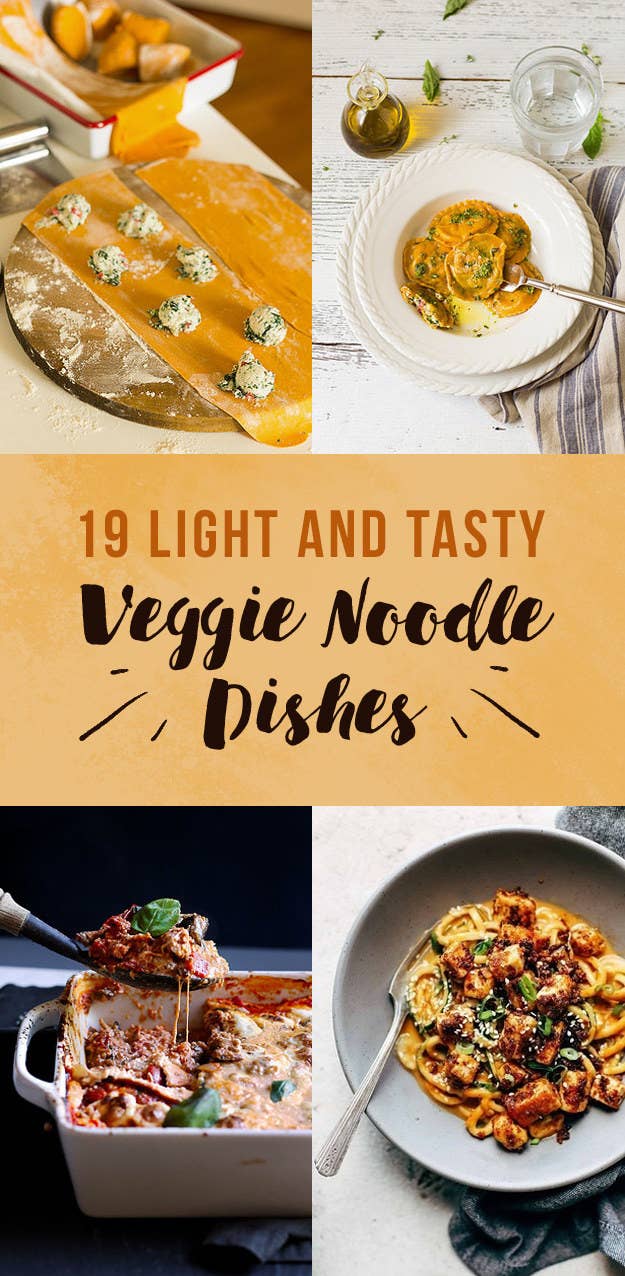 1.
Zucchini Shrimp Scampi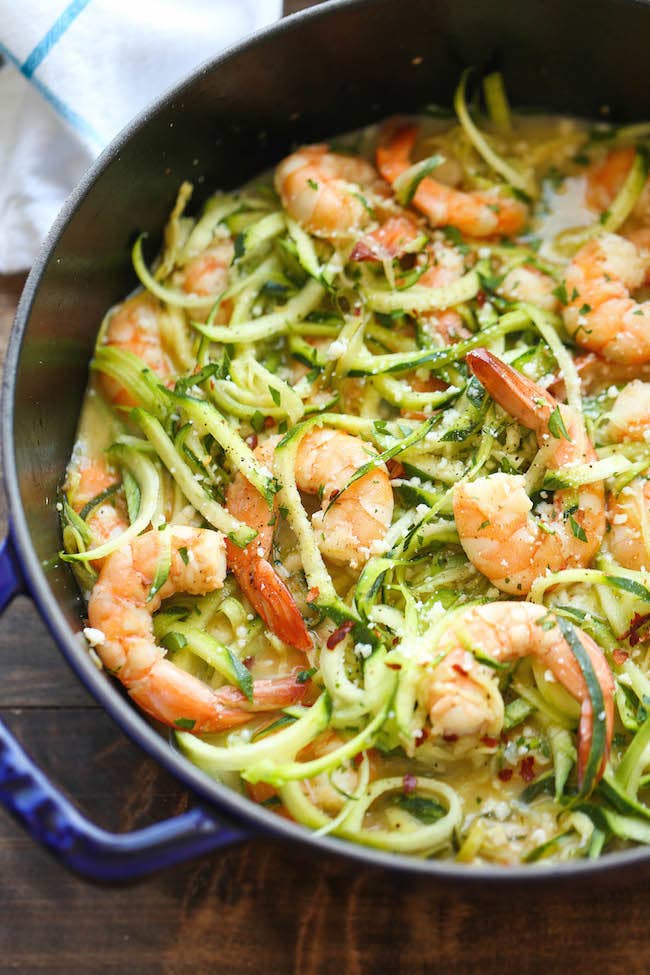 2.
Parsnip Noodles With Broccoli Rabe and Sausage
Spicy sausage and bitter broccoli rabe are the perfect complement for this nutty, savory root vegetable. Get the recipe.
3.
Garlicky Butternut Squash Noodles With Ricotta
4.
Carrot Ravioli with Spinach Pecan Filling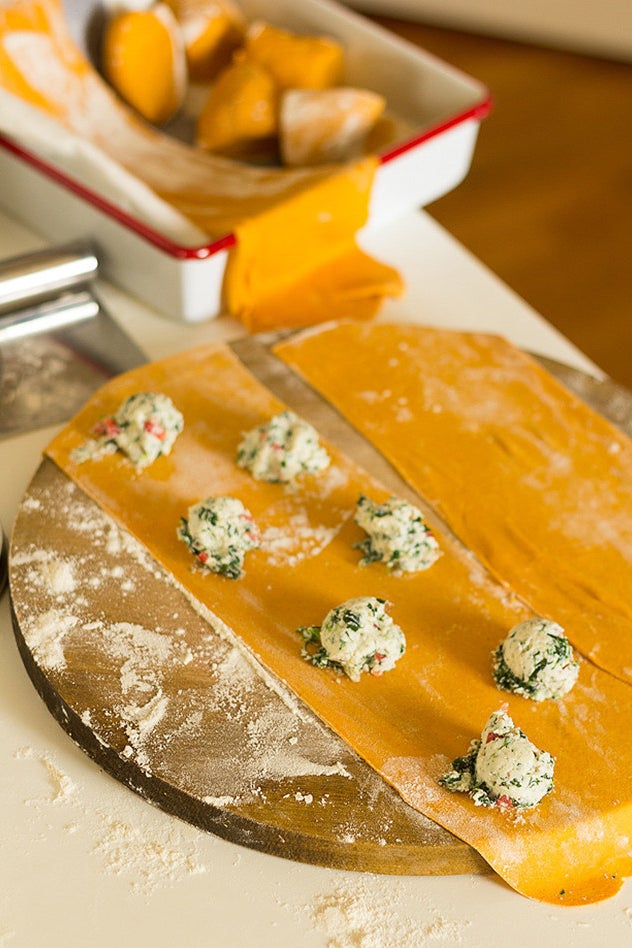 If you're in the mood for a bit of an ambitious dinner project, these doughy carrot clouds stuffed with a nutty, creamy, filling won't disappoint. Promise.Get the recipe.
5.
One Skillet Lasagna With Zucchini Ribbons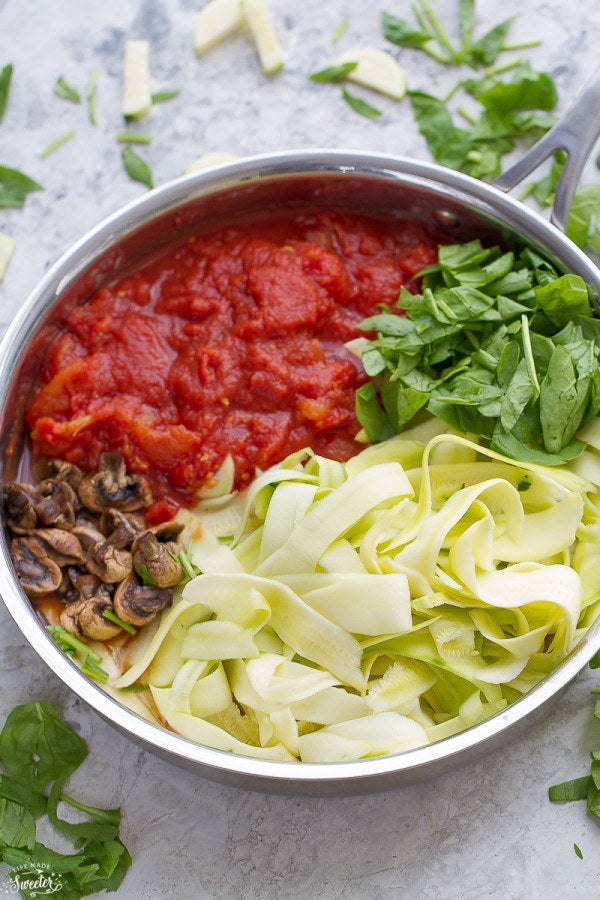 Toss all the ingredients into a pot and let dinner cook itself. Get the recipe.
6.
Parsnip Noodles Carbonara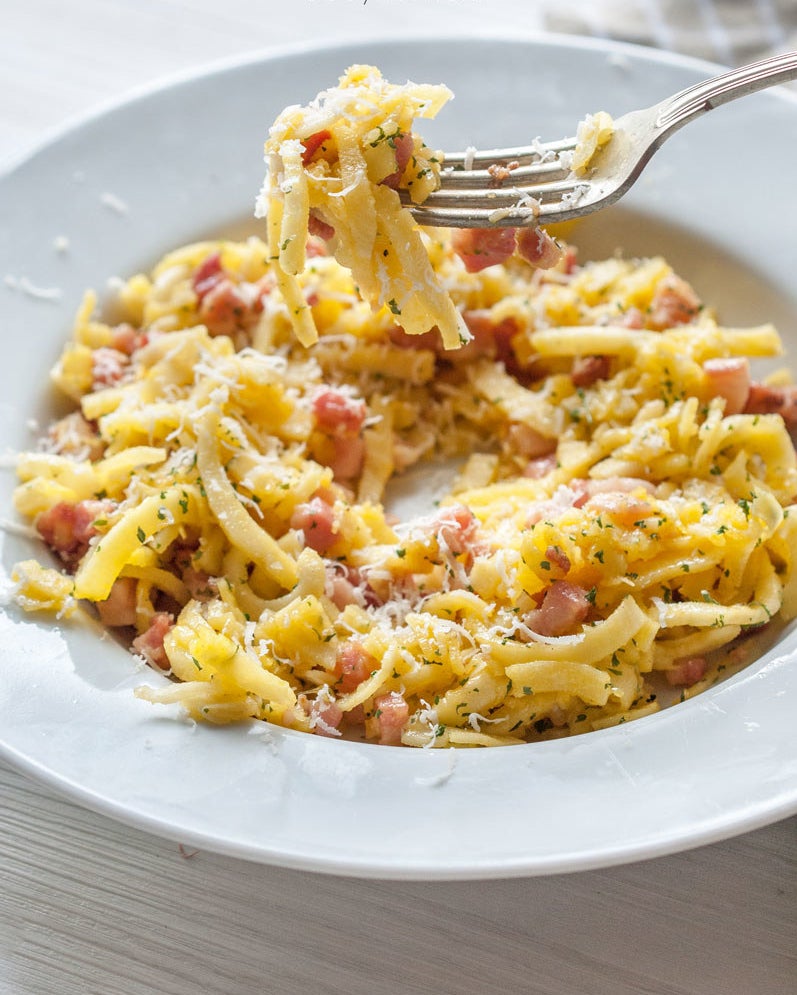 7.
Sweet Potato Noodles With Almond Sauce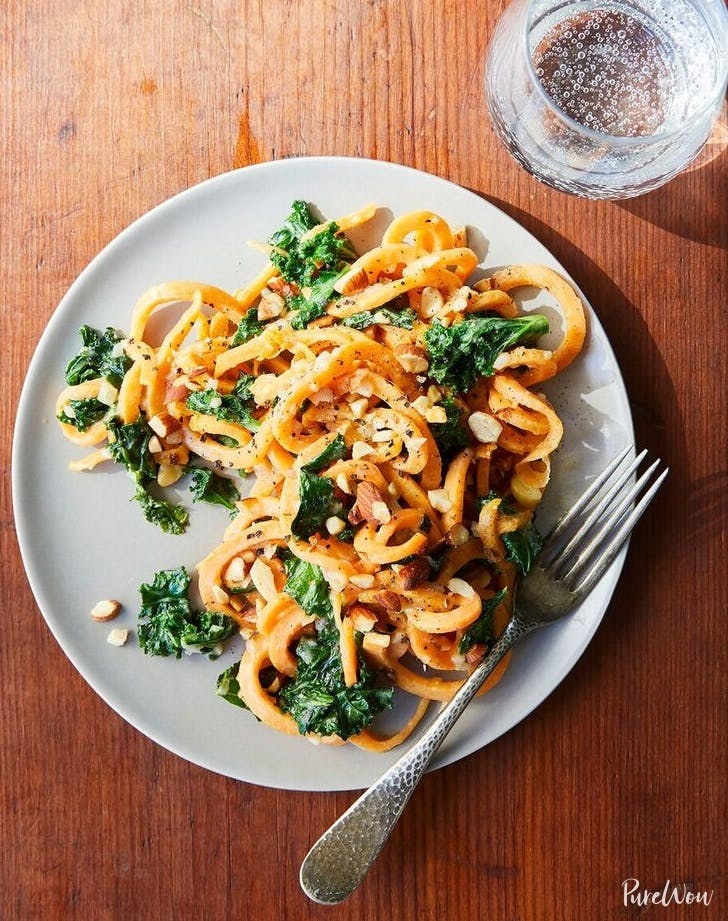 8.
Zucchini Noodles With Chicken, Feta, and Spinach Meatballs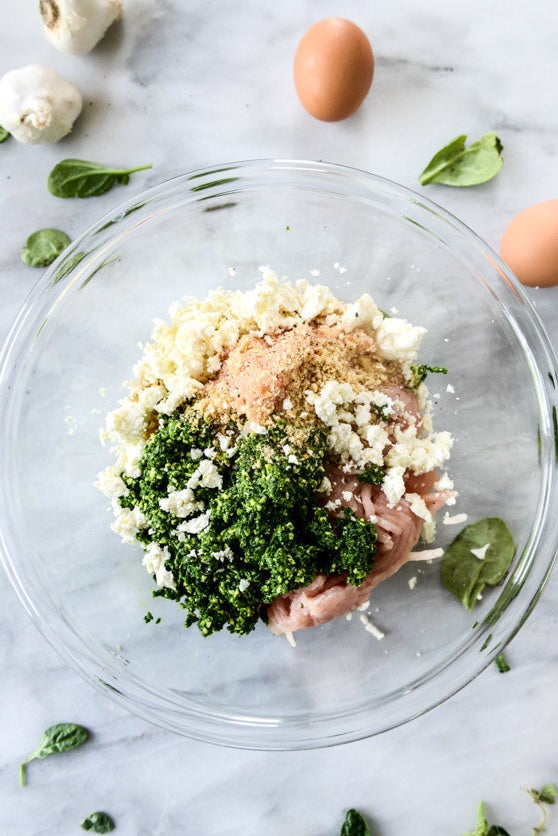 Forget about salad. This will be your new favorite way to eat your greens. Get the recipe.
9.
Beetroot Fettuccine with Avocado Pesto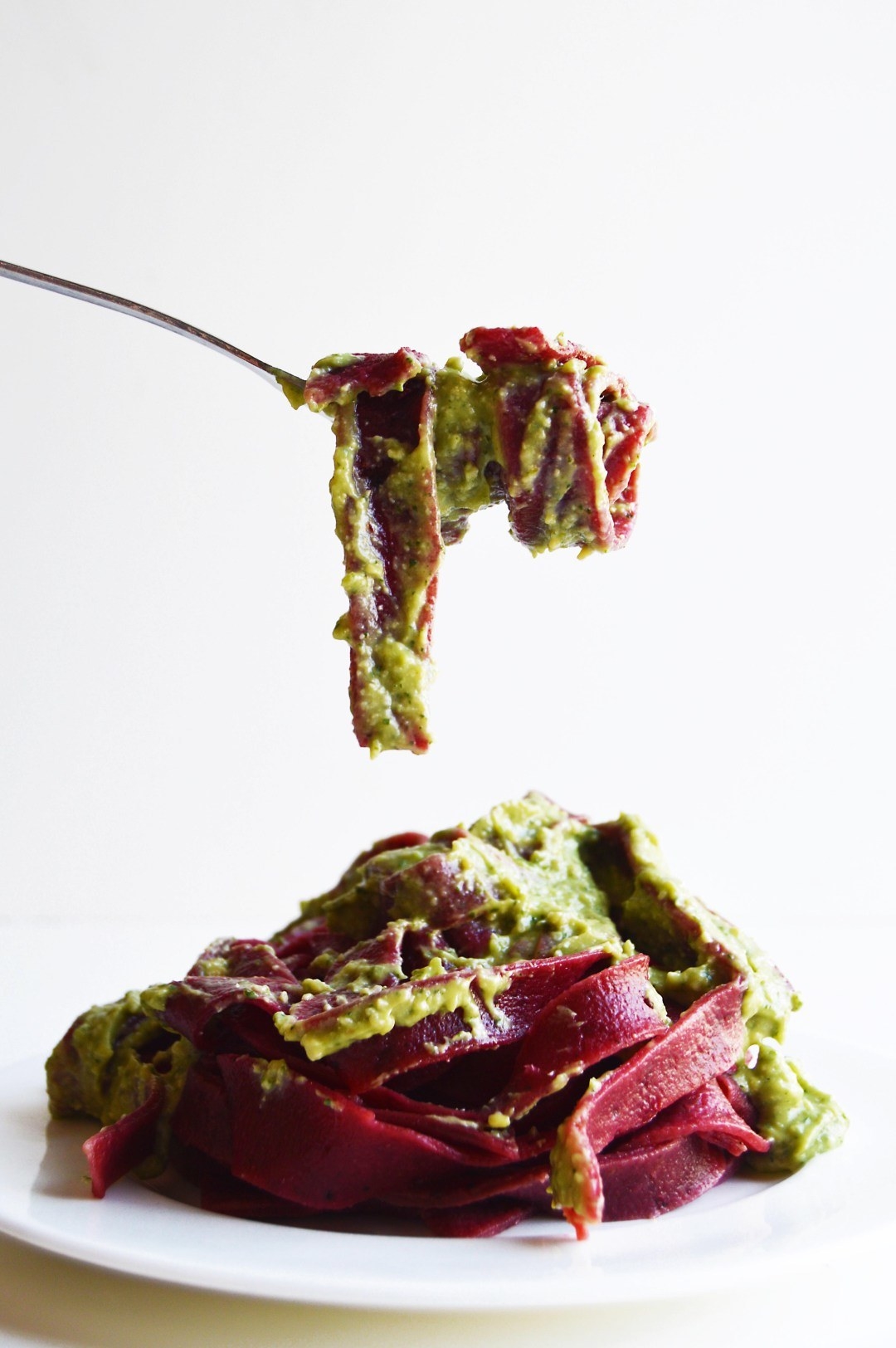 10.
Cucumber Noodles With Watermelon and Feta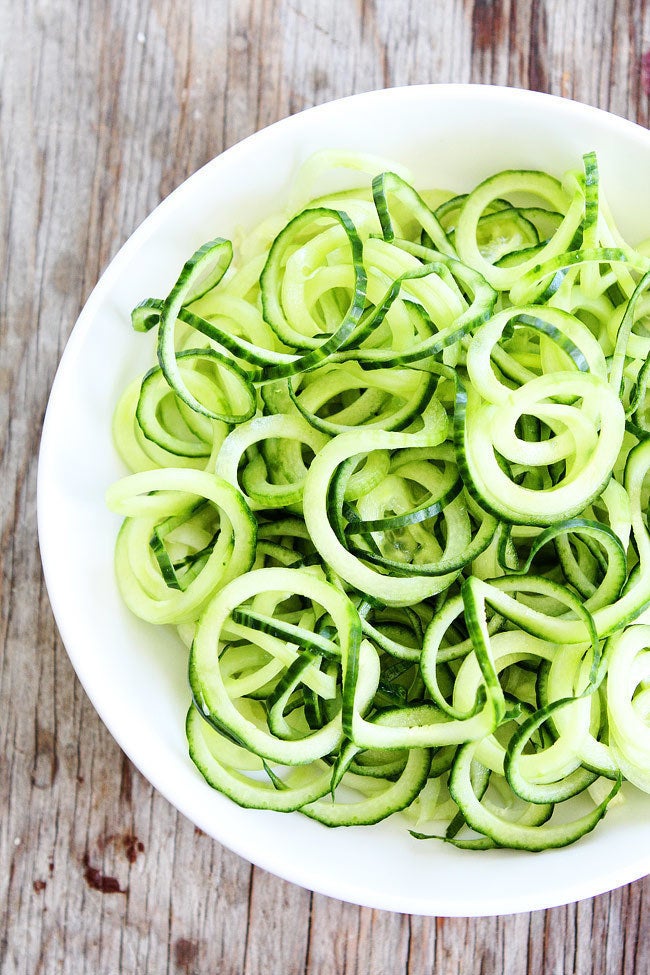 Consider this your new go-to pasta salad, just in time for summer. Get the recipe.
11.
Sesame Ginger Carrot Noodle Stir-Fry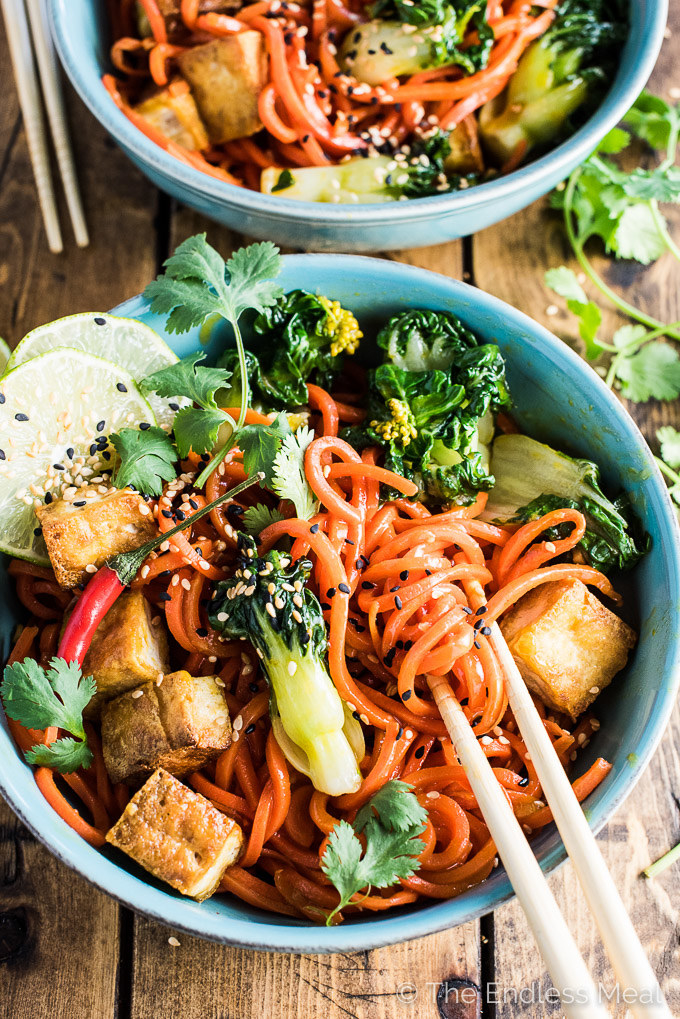 12.
Spiralized Eggplant Noodles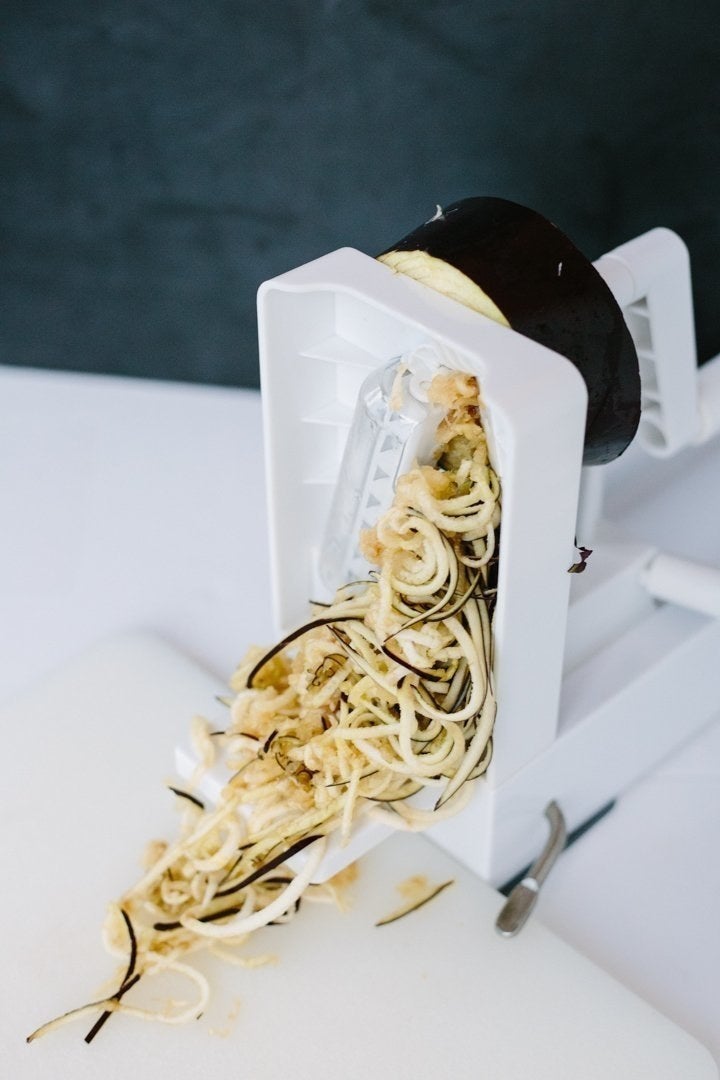 Transport yourself to the Mediterranean by way of the dinner table: Just top these sautéed eggplant noodles with anything from chickpeas and roasted red pepper to sun dried tomato and artichoke. Get the recipe.
13.
Eggplant Lasagna With Burrata and Turkey Meat Sauce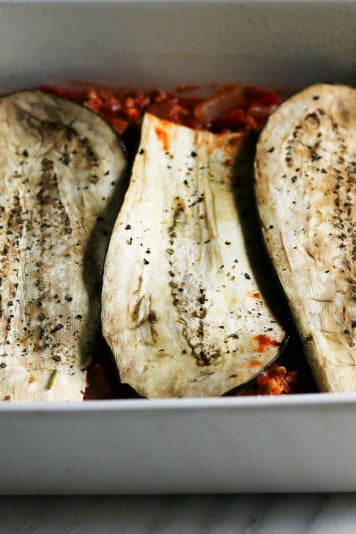 These baked eggplant sheets provide a sturdy base for a heaping portion of turkey meat sauce and creamy burrata. Get the recipe.
14.
Spicy Sesame Zoodles With Crispy Tofu
Bookmark this one for meatless Monday. You don't even have to cook the zucchini noodles: They'll naturally soften under the silky, delightfully spicy peanut sauce. Get the recipe.
15.
Zucchini Lasagna Spirals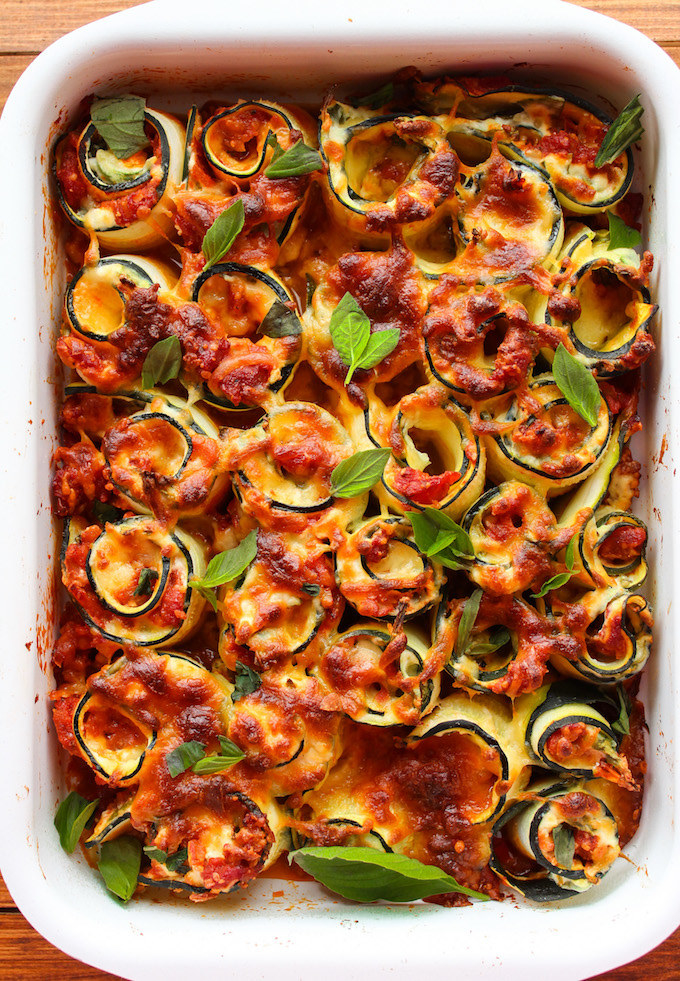 16.
Sweet Potato Noodle Stir-Fry With Steak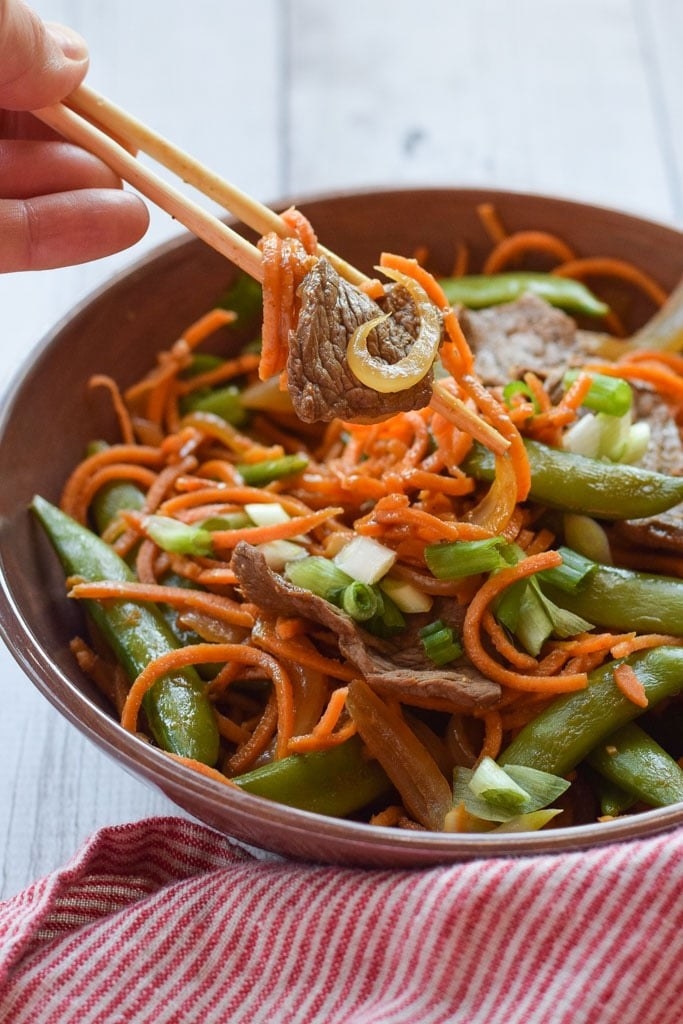 17.
Spaghetti Squash Pad Thai
Loaded with veggies and flavor, you'd never guess this colorful bowl is both vegan and gluten-free. Get the recipe.
18.
Chicken Caprese Zoodle Bowls
19.
Spaghetti Squash With Mushrooms and Parmesan Cheese