As you may have heard, this week is the Republican National Convention in Cleveland, Ohio.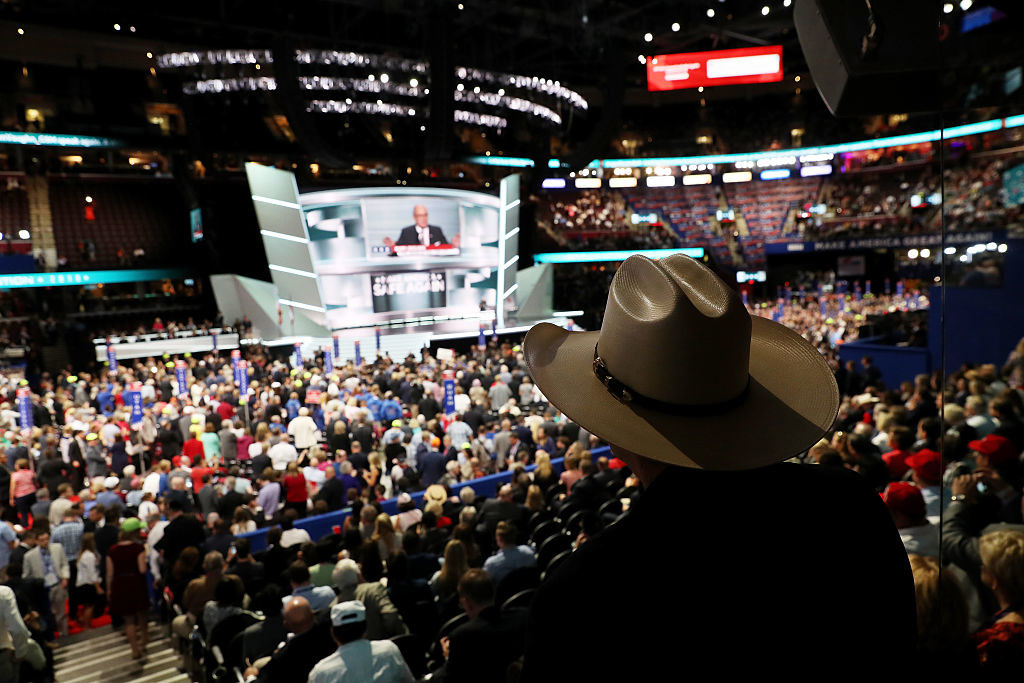 The RNC is when Republican delegates and supporters gather together in a big convention centre to officially nominate their candidate for president.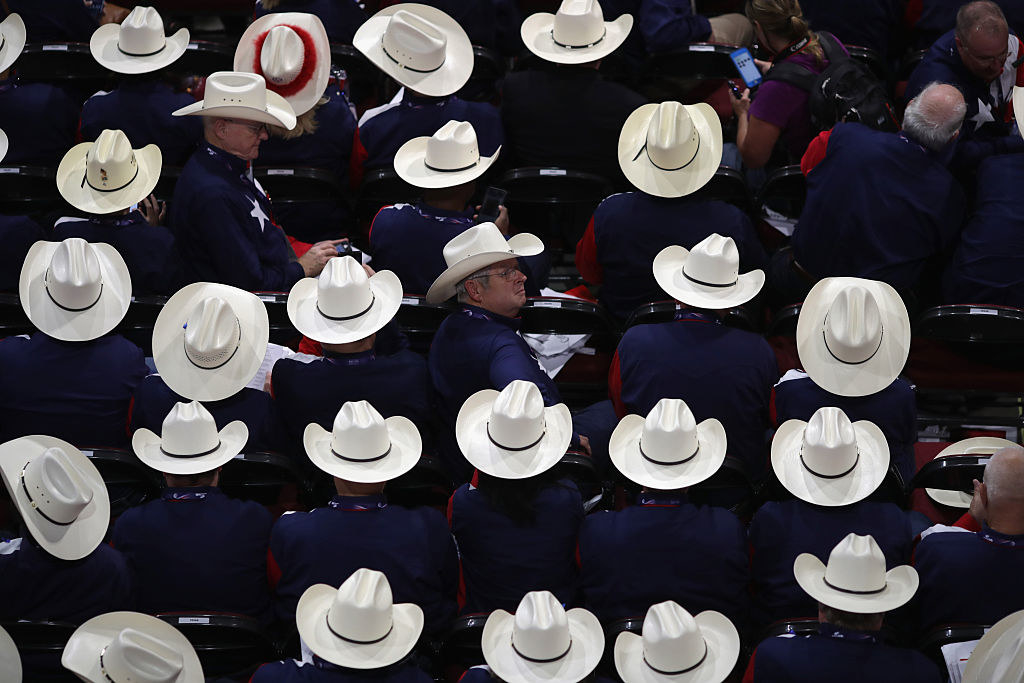 See, the nomination can't be made ~official~ until all the delegates from each state have gathered together to do their mysterious delegate work.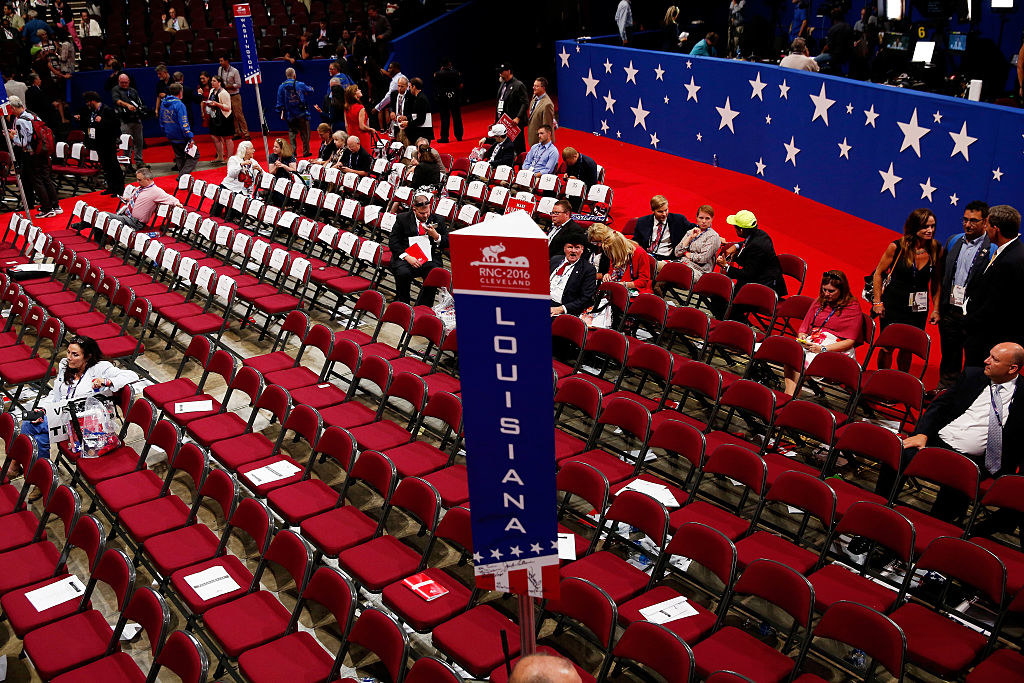 Basically it's a magical process that will turn this orange spectacle of a gentleman from the "presumptive nominee" to the regular old "nominee".
But anyway, since it's the year 2016 and Donald Trump is the (presumptive) nominee for president, the first day of the RNC was even crazier than it usually is.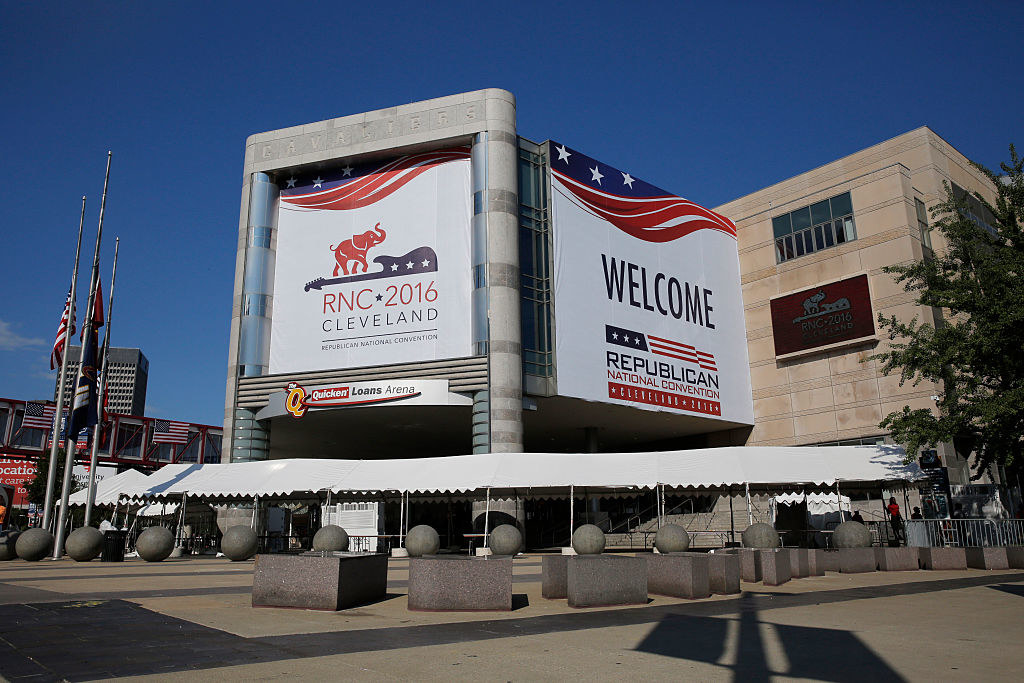 First things first: Melania Trump, Donald Trump's wife, SEEMS TO HAVE PLAGIARISED PART OF HER BIG OPENING DAY SPEECH FROM MICHELLE OBAMA.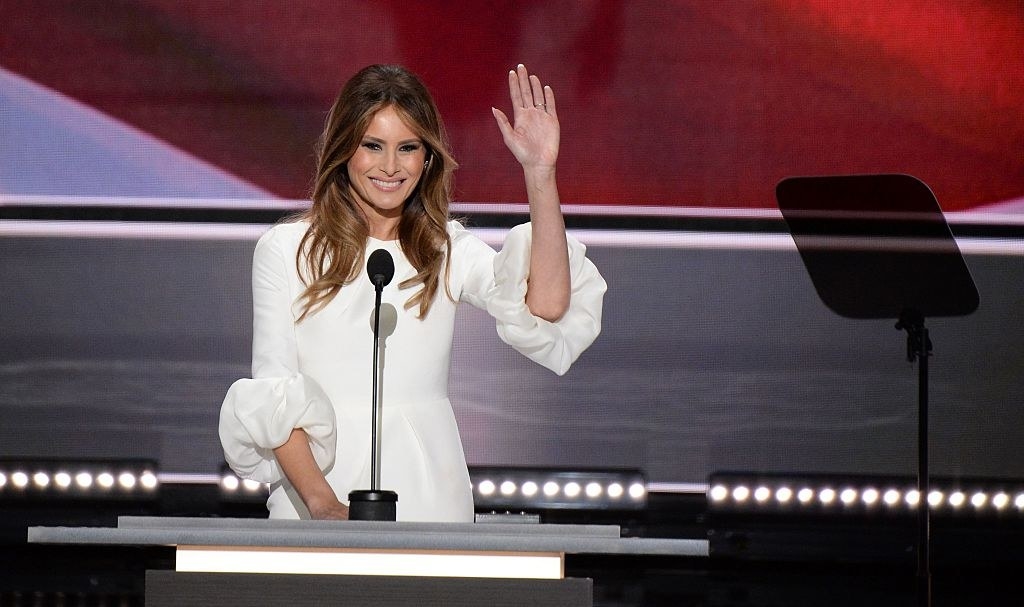 And it's not just a few words that seem to be copied – it's loads of it.
This actually happened! This happened!
What's more, the copied section was a section about hard work, because it's 2016 and irony is dead.
What happened, Melania? Did your speechwriters just copy the first thing that came up after googling "what do first ladies sound like?"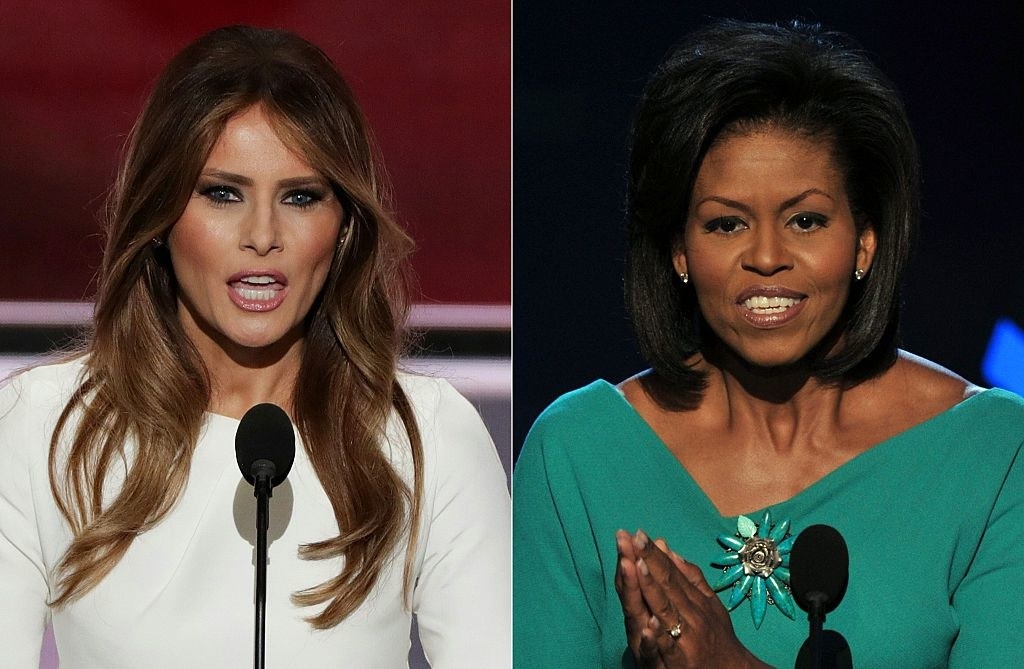 Thankfully the Trump press team has been very forthcoming with a solid explanation.
See, the words she used were simply "common words".
And as New Jersey governor and Trump fanboy Chris Christie has pointed out, it doesn't count as plagiarism if she only copied 7% of it.
But of course, we can't really blame her. Because, you see, we were raised with so many of the same values as Melania.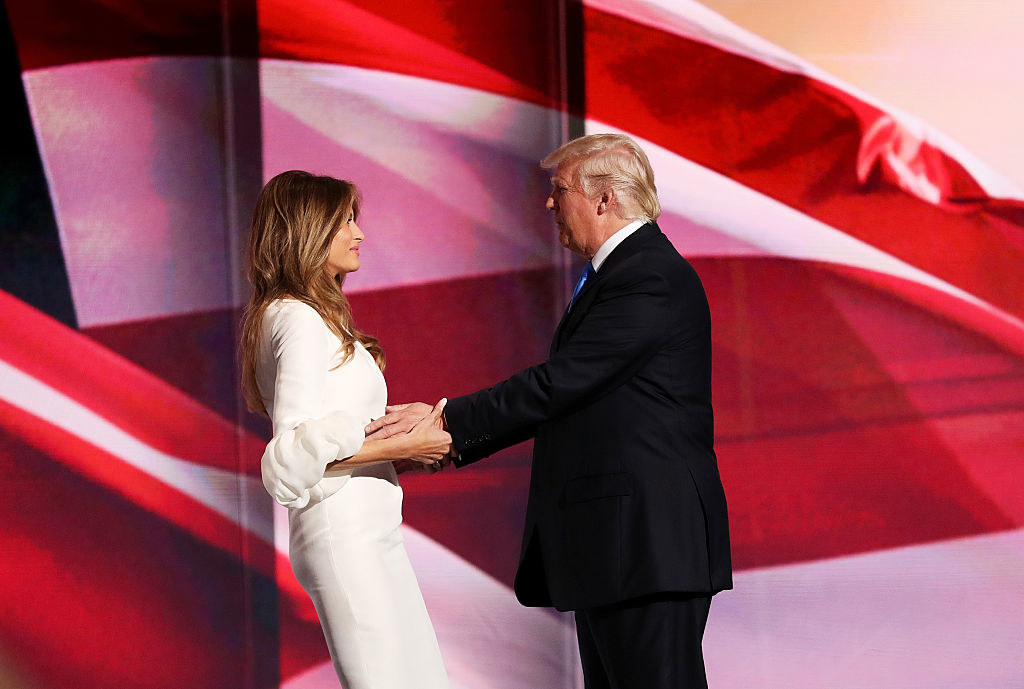 Furthermore, we want our children – and all children in this nation – to know that the only limit to the height of your achievements is the reach of your dreams and your willingness to work for them.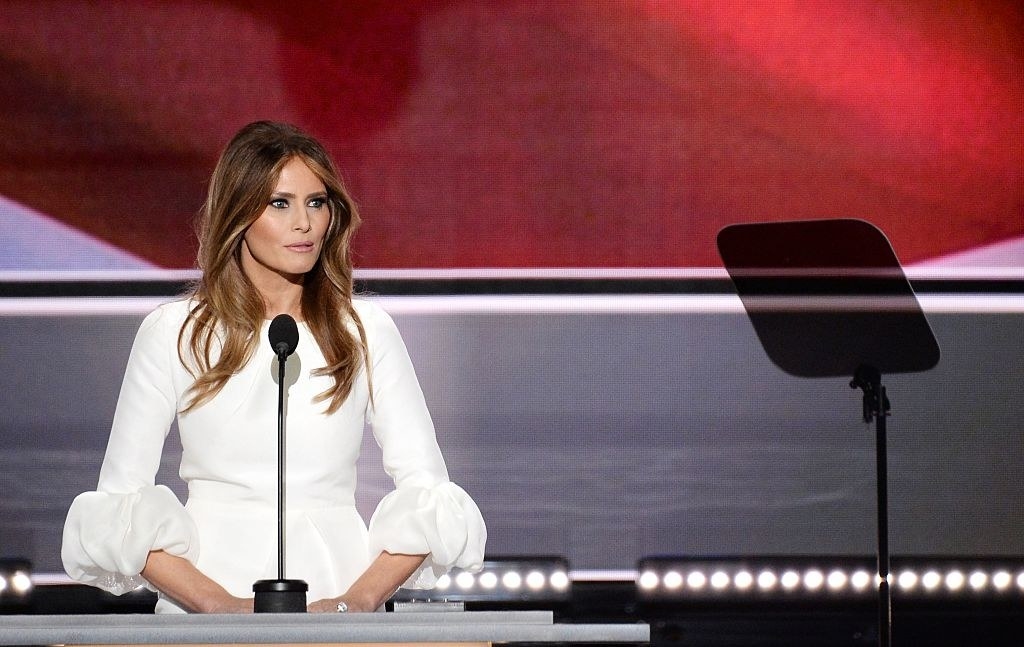 In any case, who can stay mad at Melania when she managed to deliver an unironic rickroll like this:
Somewhere at Trump HQ, a speechwriter is crying out for help.
But anyway. Melania wasn't the only story of the day at the RNC.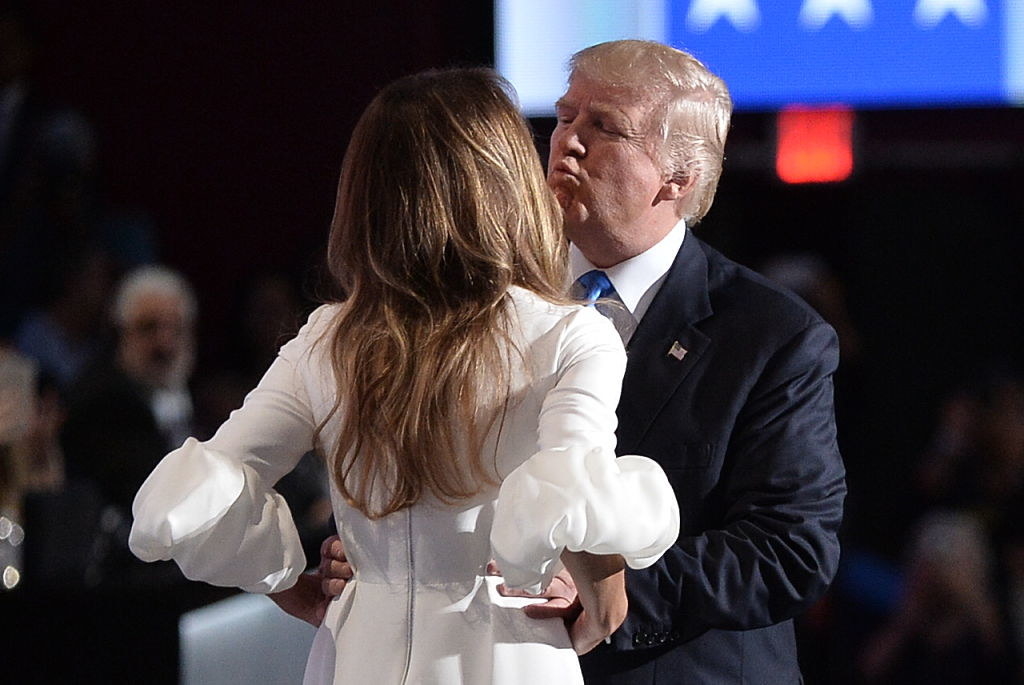 There was also a failed last-ditch attempt to prevent Trump becoming the nominee by forcing a roll call vote (idk what this means) to change the rules that force delegates to vote a certain way.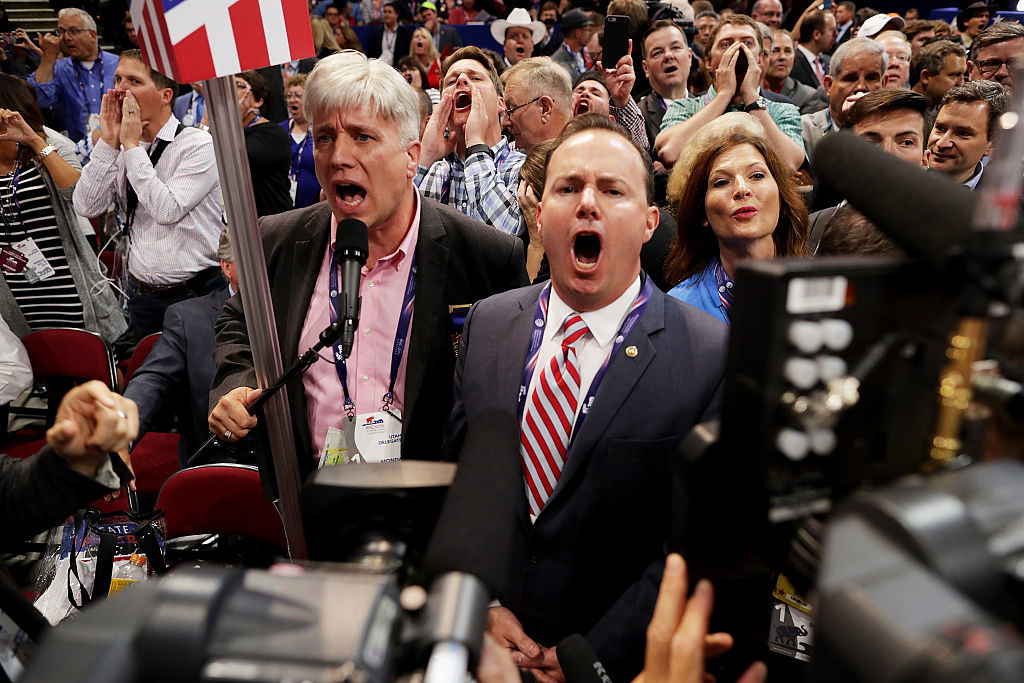 So anyway, these anti-Trump delegates had a bit of a yell and a strop, but it didn't work beyond creating some good old-fashioned confusion and chaos, so things are proceeding as planned.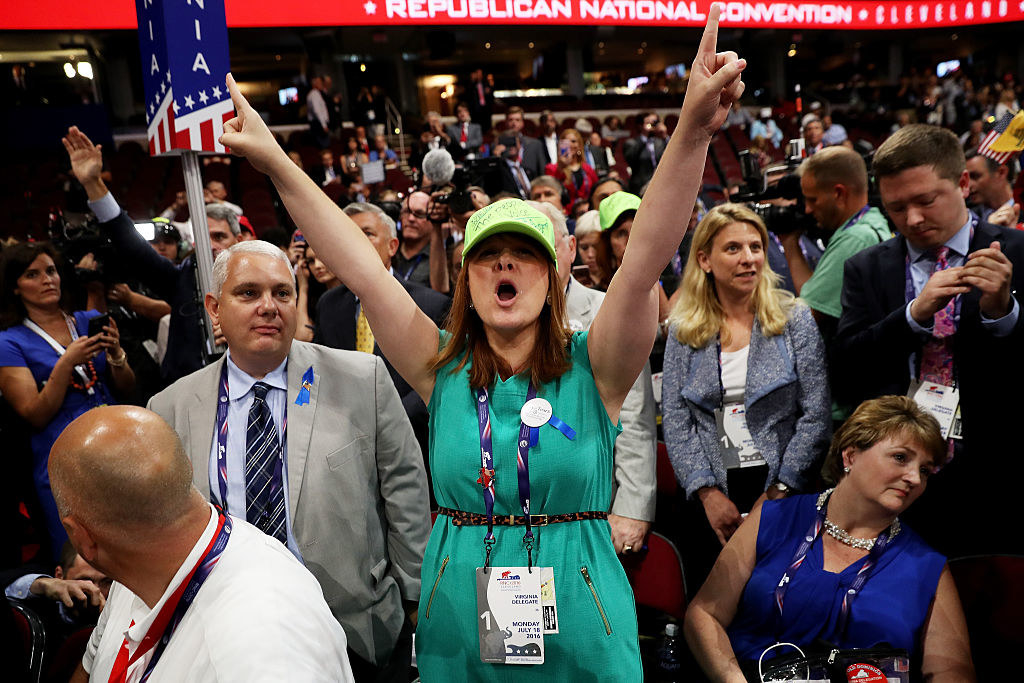 Which is a good thing for Trump, 'cause a threat to his nomination might have spoiled the fun of this actual entrance he made.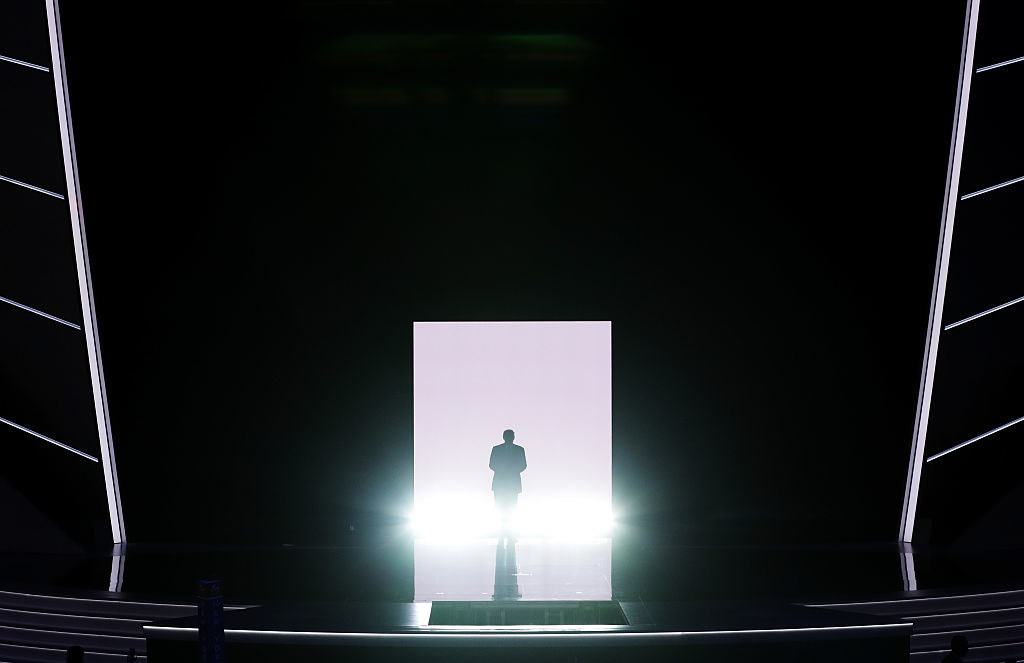 It's flair like this that earned Donald Knowles-Carter Trump his name.
Also, Willie Robertson was there – he's one of the stars of a reality TV show about a family's pursuit of the American dream by hunting ducks: Duck Dynasty.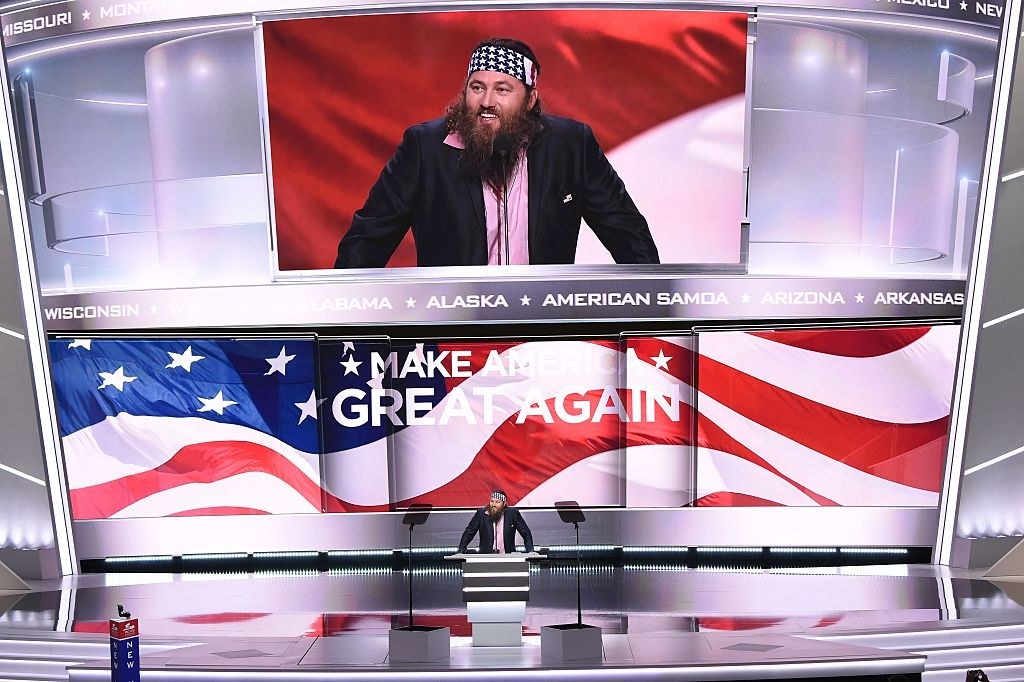 The duck-hunting gentleman said he had three things in common with Mr Trump: "We're both successful businessmen...we both have had hit television shows, and we both have intelligent wives who are much better-looking than we are."
Later on, former mayor of New York City Rudy Giuliani had a bit of a yell.
His speech had all of the hallmarks of great political oratory, including shouting and arm-waving.
He also dished out some sick burns about Hillary Clinton, saying: "Who would trust Hillary Clinton to protect them? I wouldn't. Would you?" Which led Clinton to tweet this retaliatory sick burn:
Whether or not they agreed with his rhetoric, people were very impressed by Giuliani's speechwriter.
Elsewhere in the convention centre, the women's activist group Code Pink, who don't like Donald Trump very much at all, made an appearance.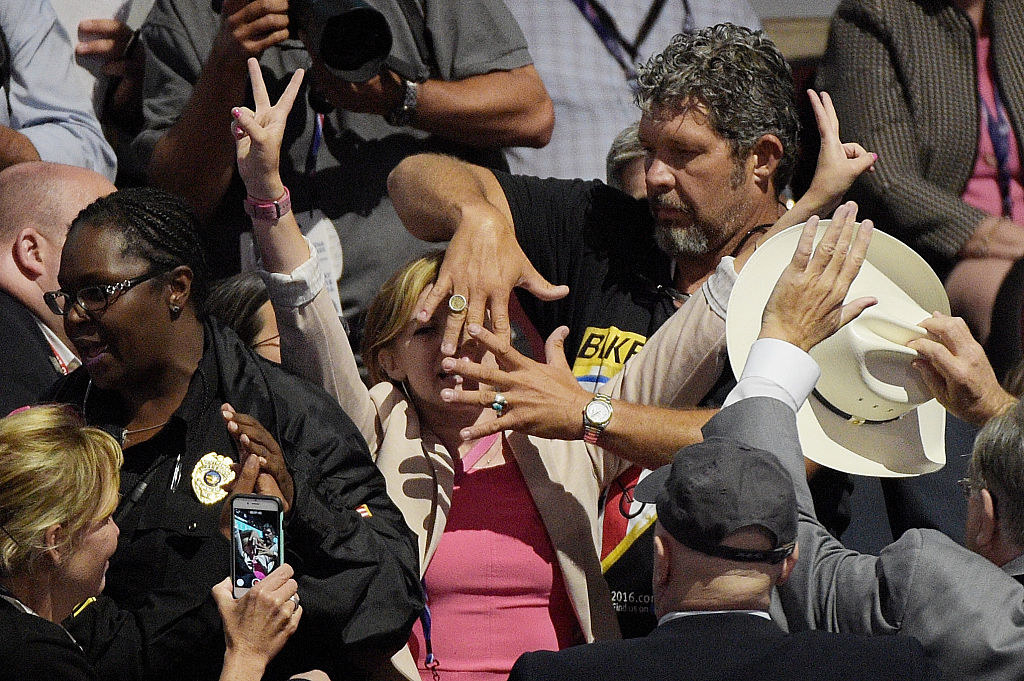 Texas Congressman Michael McCaul made an ill-fated attempt at kicking off a "USA! USA!" chant.
And Wisconsin Sheriff David Clarke said "blue lives matter", to huge applause.
And that's just what was happening INSIDE the convention centre. Outside, it was GUNS.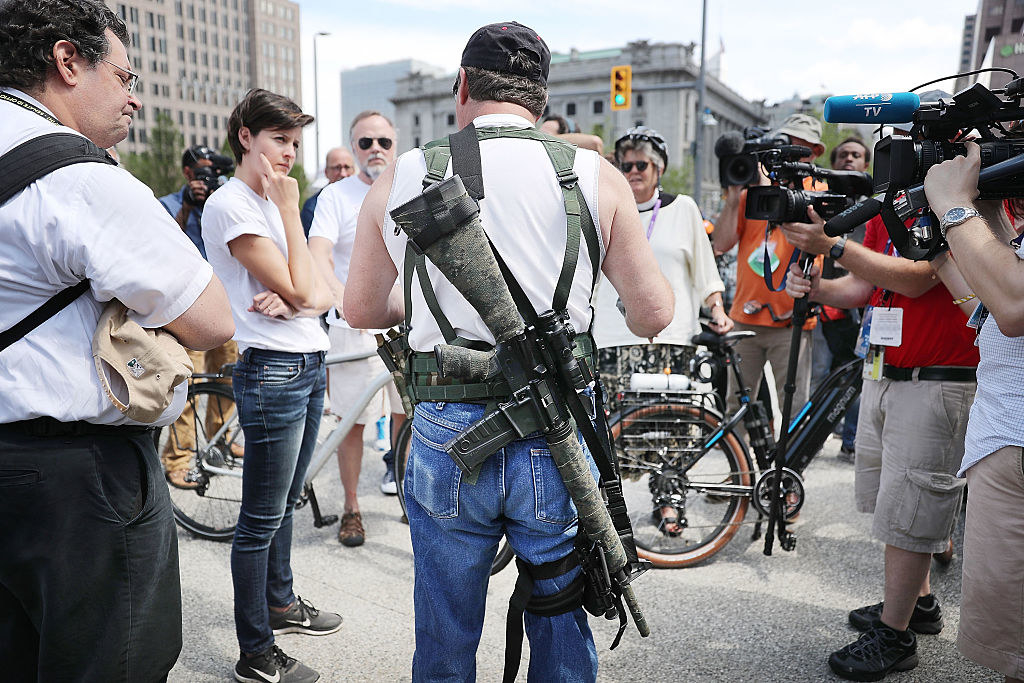 GUNS and PROBLEMATIC T-SHIRTS.
GUNS and PROBLEMATIC T-SHIRTS and RACISTS, oh my!
And, of course, protesters.
So, that was the first day of the RNC.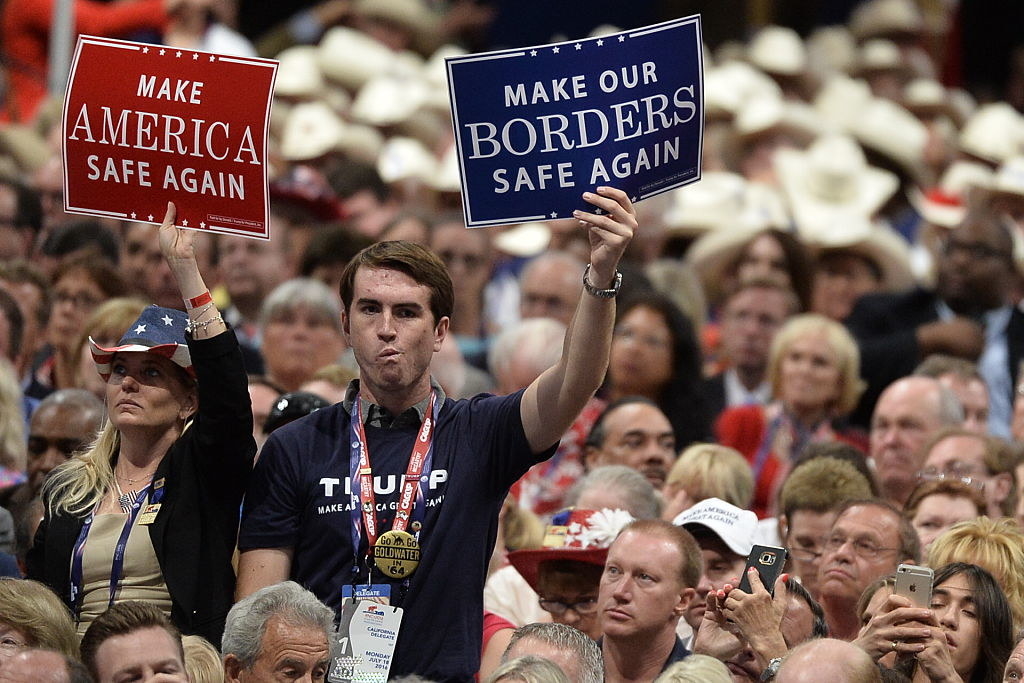 There are still THREE WHOLE days left of this madness.
But nothing else strange will happen, right?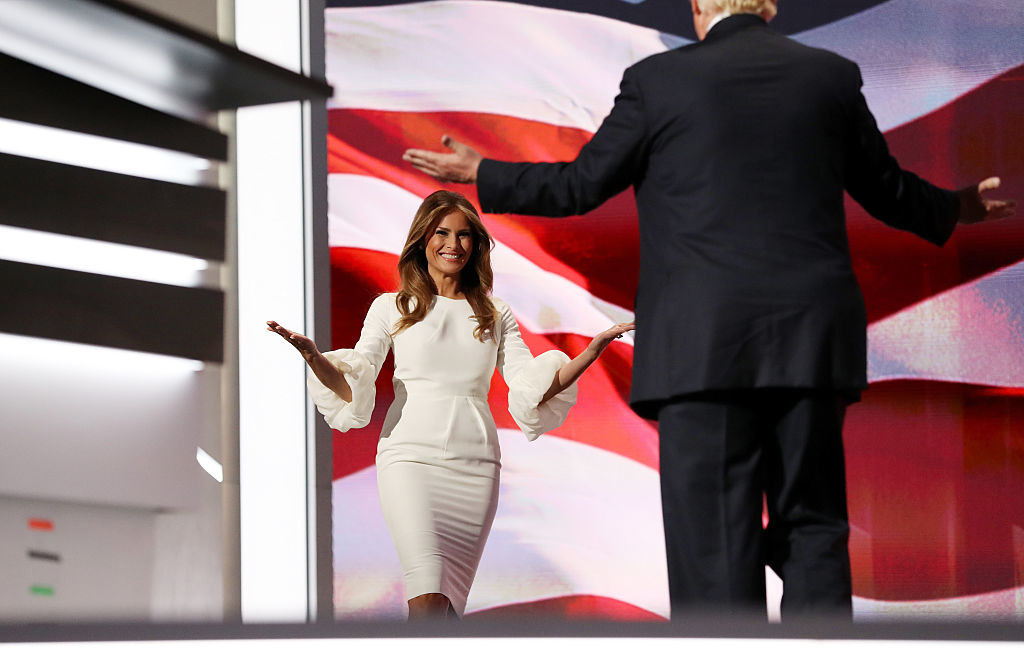 ...right??