The WB

Working in Doose's market.

Putting up with Luke in the diner.

Battling with Taylor to run the whole town.

Real estate speculation, as has always been my dream.

Via The WB

The WB / BuzzFeed

The way by brain melts into a comfortable mush when I watch it.

The uncommon mother-daughter relationship it depicts.

The way it makes me feel like I have climbed back into my mother's womb.

The characters. Oh, the blessed characters.

The town of Stars Hollow, which is everything I want in life tbh.

The WB / BuzzFeed

The stupid as hell opening montage.

The ease with which Rory gets everything she ever wanted, and then some.

Rory's trash ex boyfriends.

The fact that there's a homophobic joke in nearly every episode of season 6.

The thinly-veiled yearning for a small-town white America that never really existed.

The WB

Shut the hell up and get married already.

Have a million little babies to repopulate the town.

Break up! Just end it! Argh!

Get married and then go through a bitter divorce in which Lorelai gets Luke's Diner.

Get married and then go through a bitter divorce in which Luke gets the Dragonfly Inn.

Via The WB / Getty Images

The WB

Take over her mother's antiques shop.

Start a family band with the twins now that they're old enough.

Stop being friends with Rory.

Leave Zack with the kids and go on tour.

Leave Zack with the kids, go on tour, and hook up with her ex, Dave Rygalski.

Leave Zack with the kids, go on tour, hook up with her ex, Dave Rygalski, and never return.

Via Getty Images

Via The WB
Which Emily Gilmore Hairstyle Are You?
In season four, when Emily is dealing with her mother-in-law's death, we get to see Emily (and her hair) in the well-deserved state of not giving any fucks. Whether or not you're drunk, this is how the world sees you: in your purest natural form. You are Emily's drunk mess hair, and you look great.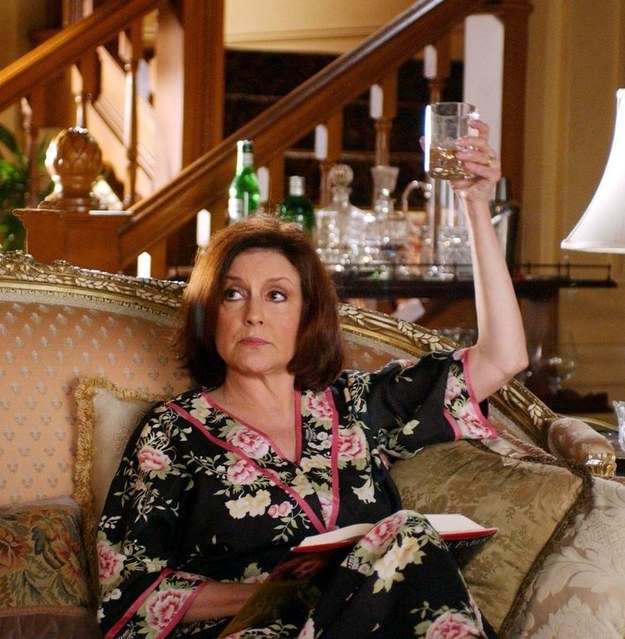 You, my friend, are this 10/10 Emily hairstyle from season one. You are totally glamorous, and a little bit different from everyone else. You know what you want and you're going to go out and get it, damnit. You are short and curly perfection.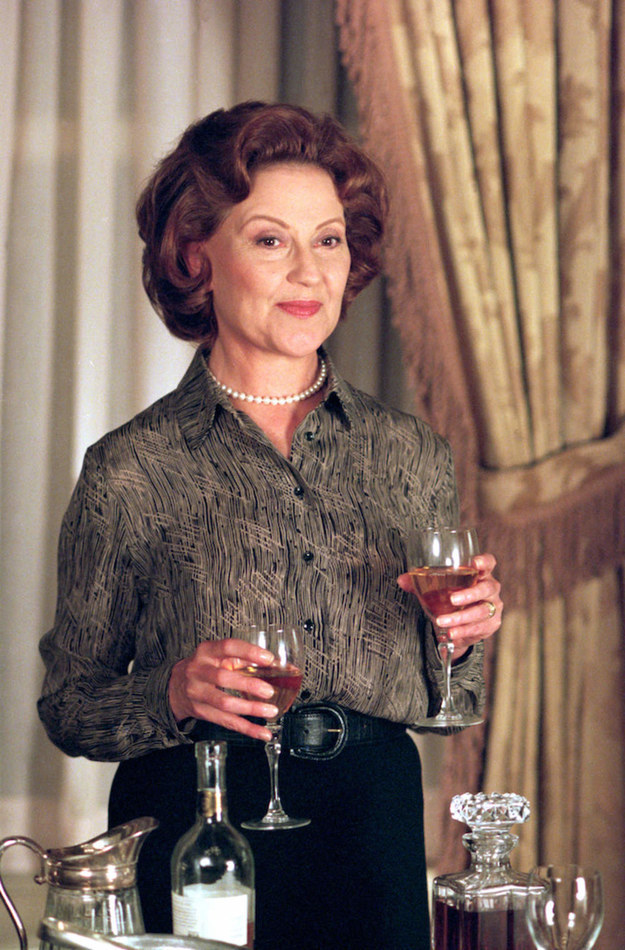 Emily's hair got longer in season six, yet was somehow still helmety through and through. Much like the long hair helmet, you remain thoroughly yourself no matter what changes your face in life. You may live in a new place, or have a new set of friends, but you're still completely you. You may be long now, but you're still a helmet.
You got:

Half up, half down, taking no shit
In season one, Emily rocks this look for a Christmas party, but ends up having to yell at people in hospital about Richard's care. You, like this style, are super cute, but take no shit whatsoever. You will go out and get the wet towel your loved one requested, and you'll do it without a single flyaway.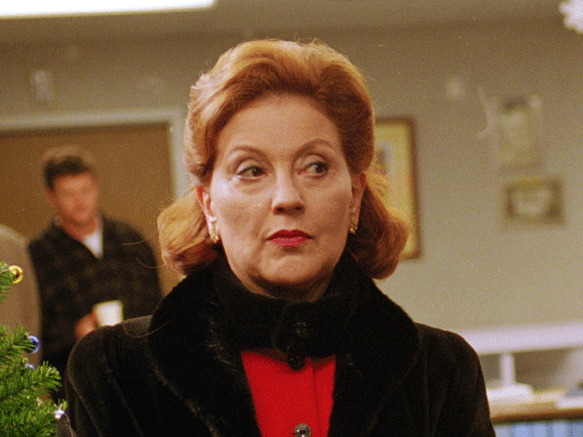 You got:

The glorious high helmet
It's a saying as old as time: the higher the helmet, the badder the bitch. If you and your helmet hair ran for office, you would definitely win. You are holy, you are pure, you are ready. Never let anyone tell you otherwise.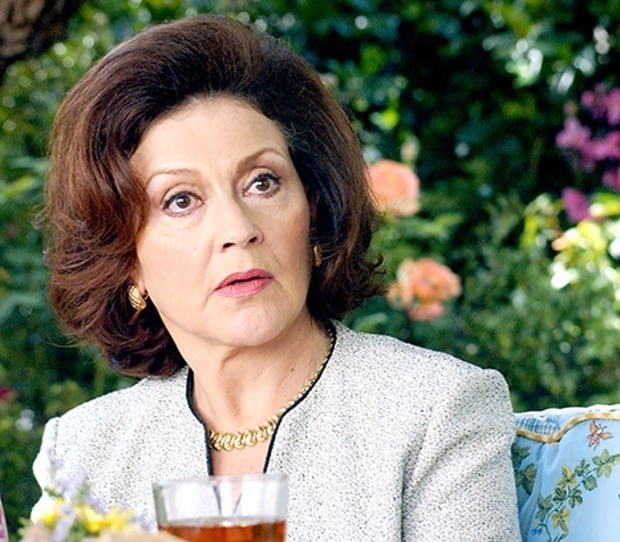 In this hell year of 2016, at least we can take comfort in extra big hair. You are fearless in the face of challenges, and always tell it like it is. Like Emily's extra big hair, you are unstoppable in every direction you go. Only you can save us now.