Less than an hour after Jeremy Corbyn won a landslide victory in the Labour leadership contest today, Donald Trump retweeted this image of Corbyn to his 4.12 million followers, mistaking the left-winger for an inspired Trump supporter: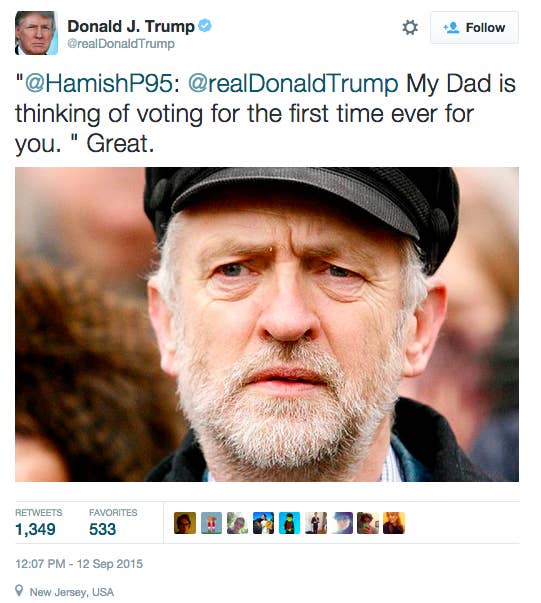 The reaction has been mostly this:
And this:
Some of this:
Some very happy people:
And, as always, a touch of this:
This isn't the first time Twitter user @HamishP95 has tried to get the attention of Trump with a photo of Corbyn.
Nor is he the only one to try for the coveted Trump RT.
And, of course, this isn't the first faux pas from the Trump Twitter account. Like when it retweeted, then deleted, this photo of serial killers Fred and Rosemary West.
Thanks for the RTs, Trump.