1.
This reminder of how much Molly put up with: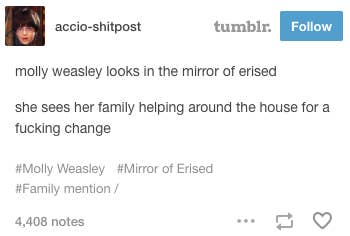 2.
And this amazing look into her thought process: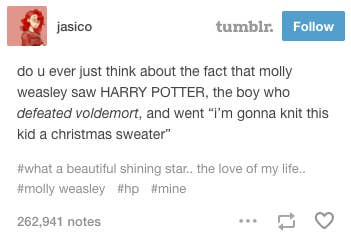 3.
This idea that explains a lot: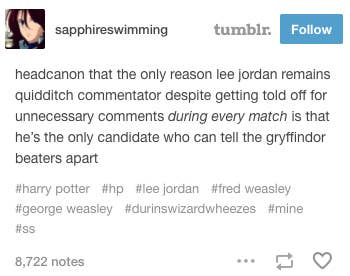 5.
This post that shows how Percy grows as a person (you're still allowed to think he's a prick though):
6.
This accurate vision of Ginny as a parent: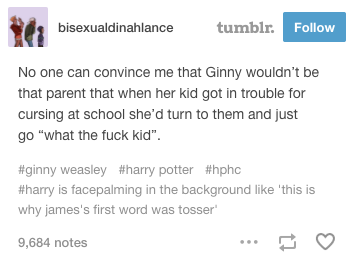 7.
And this even more accurate vision of the twins if they had the internet: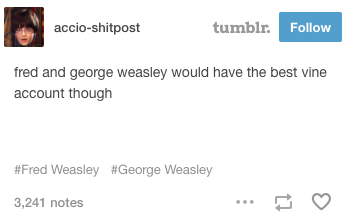 8.
This inspiration for some excellent fanart, because how dare they:
10.
This amazing fact about Tonks and the older Weasley boys: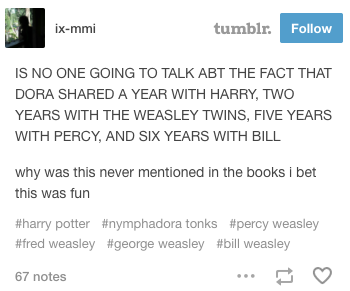 11.
This fact about names that proves how lovely the Weasleys are: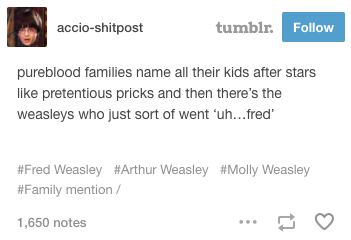 12.
...despite this very ¯\_(ツ)_/¯ choice: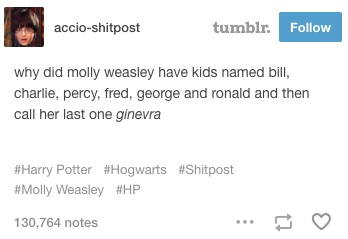 13.
This plot point that doesn't add up, or maybe it does: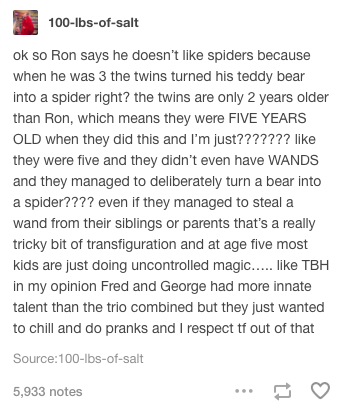 15.
This inspiration to knitters everywhere: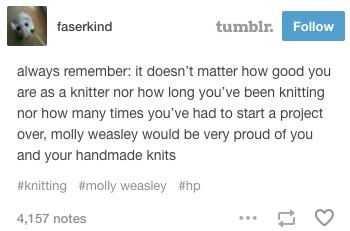 16.
And this one: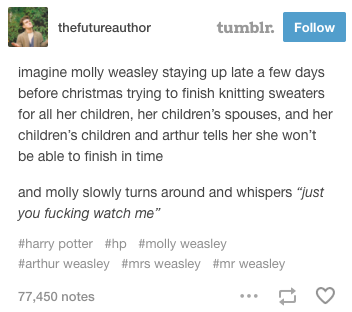 17.
This reminder that Molly is a hardened killer when she needs to be: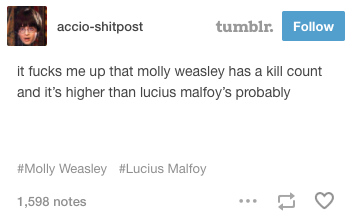 18.
This quick way to lighten your mood: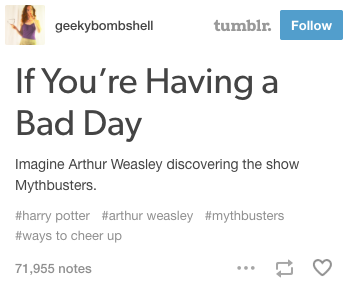 19.
This reminder of how wonderful Arthur is: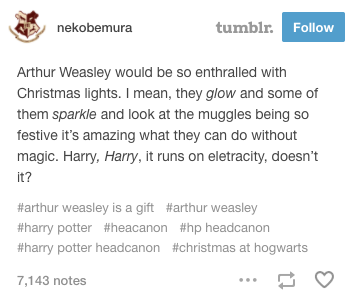 21.
This perfect new year's resolution: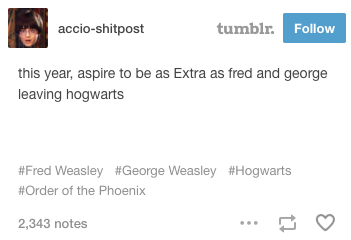 22.
This funny thought that actually makes no sense because Fred didn't die, no siree, didn't happen: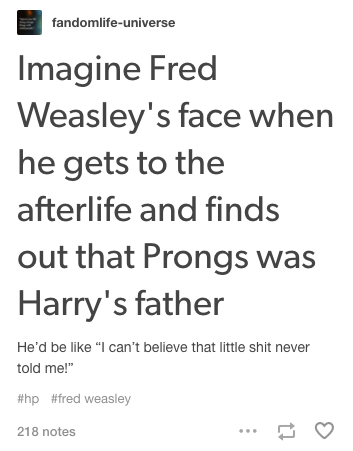 23.
And this easy way to feel better about yourself: