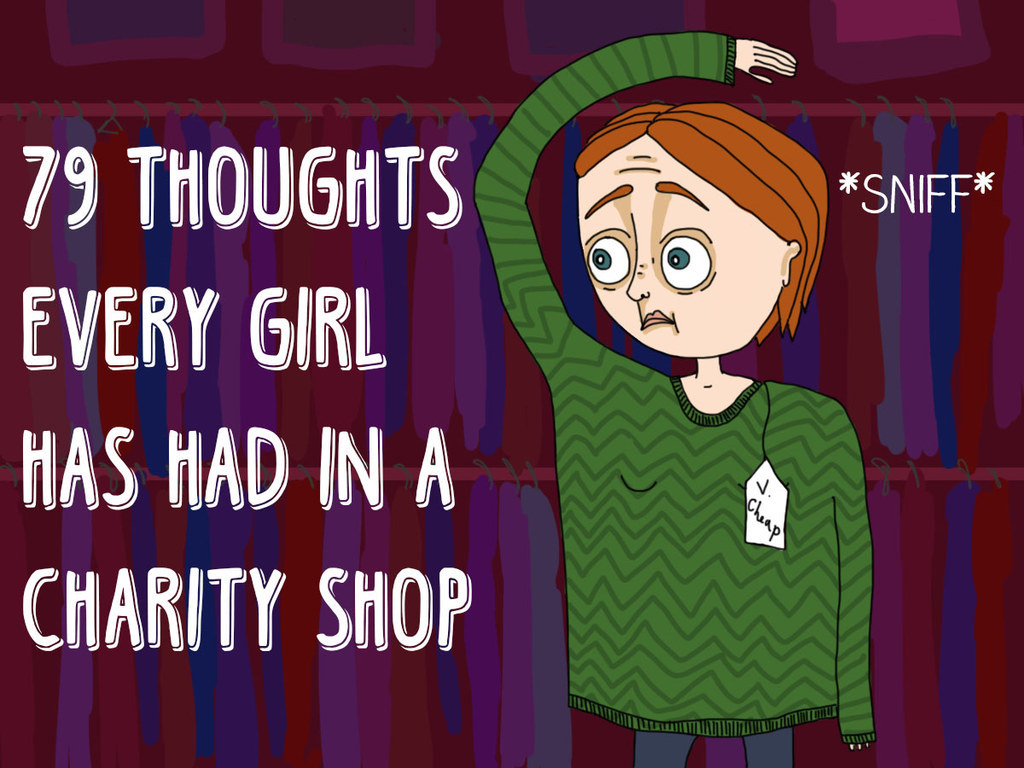 1. Smells like bargains in here. Or like, dust and polyester.
2. I wonder what miracles of fashion await me today.
3. Oooh what a lovely jumper.
4. Looks hardly worn – and it's my size!
5. Well, it's close enough to my size.
6. BACK OFF LADY I SAW IT FIRST.
7. Gotta be quick in this cutthroat charity shopping world.
8. Float like a butterfly, sting like a bee.
9. Well, let's have a closer look at you, wooly jumper old friend.
10. Wait, this top is Banana-Fucking-Republic!
11. Yaaassssssss that's a place where real adults shop! Adults and shopping geniuses. And Americans.
12. Wait, isn't that where Michelle Obama shops when she's trying to be classy-yet-down-to-earth? That's so me.
13. OMG this is actually cashmere!
14. ~~~CaShMeRe~~~
15. Why is it called Banana Republic?
16. Surely you'd name your mid-range fashion retail chain after a more stable kind of republic.
17. "Hey where'd you get those capri trousers?" "Constitutional Monarchy."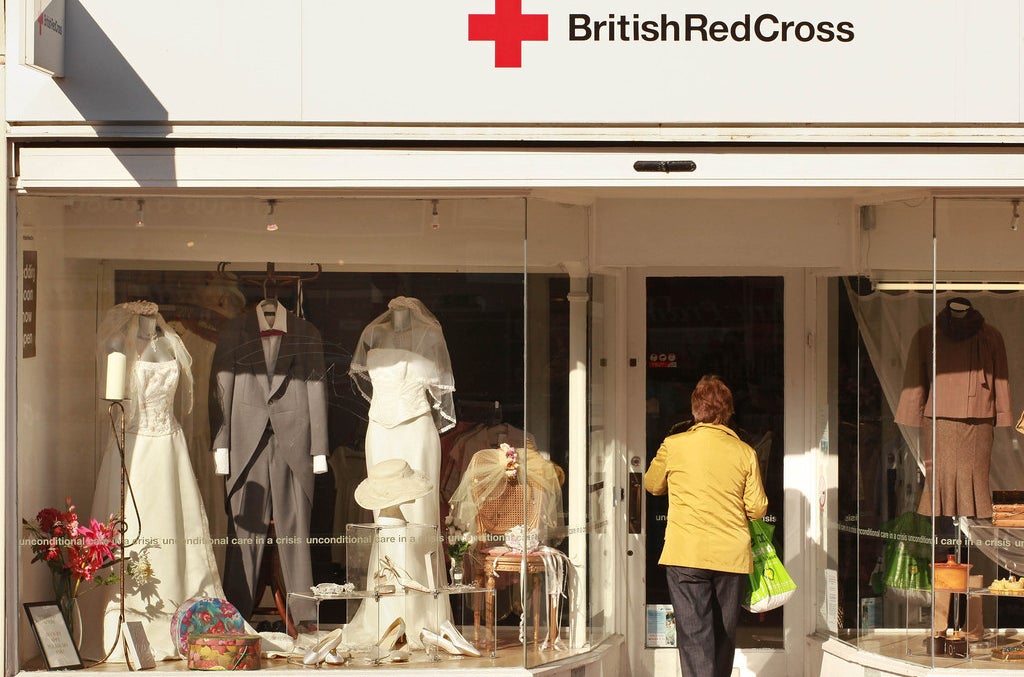 18. Anyway just gonna wang this on right in the aisle, ain't nobody got time for dressing rooms.
19. Ooh yes this makes me look like someone who organises really excellent picnics.
20. I can't believe someone just gave this away.
21. I'd never treat you like that, wooly jumper.
22. You'll come home with me and we'll start a new life.
23. We're going to make such memories together.
24. Wait, what's that smell?
25. Oh, that's not you is it, wooly jumper old friend?
26. Better go in for a lil' sniff to double check.
27. Right in the pit, just to check it's safe. Heerrrree we goooo–
28. OH GOD NOOOOOOOO I'M GONNA HUUURRRLLLLLLLLLLLLLLL NNNOOOOOOOOO!!!!!
29. GET OFF ME JUMPER GET THE FUCK OFF ME YOU BASTARD I CAN'T BELIEVE YOU BETRAYED ME AFTER EVERYTHING WE'VE BEEN THROUGH WHY DON'T YOU JUST GET STRAIGHT IN THE BIN YOU PIECE OF SHIT.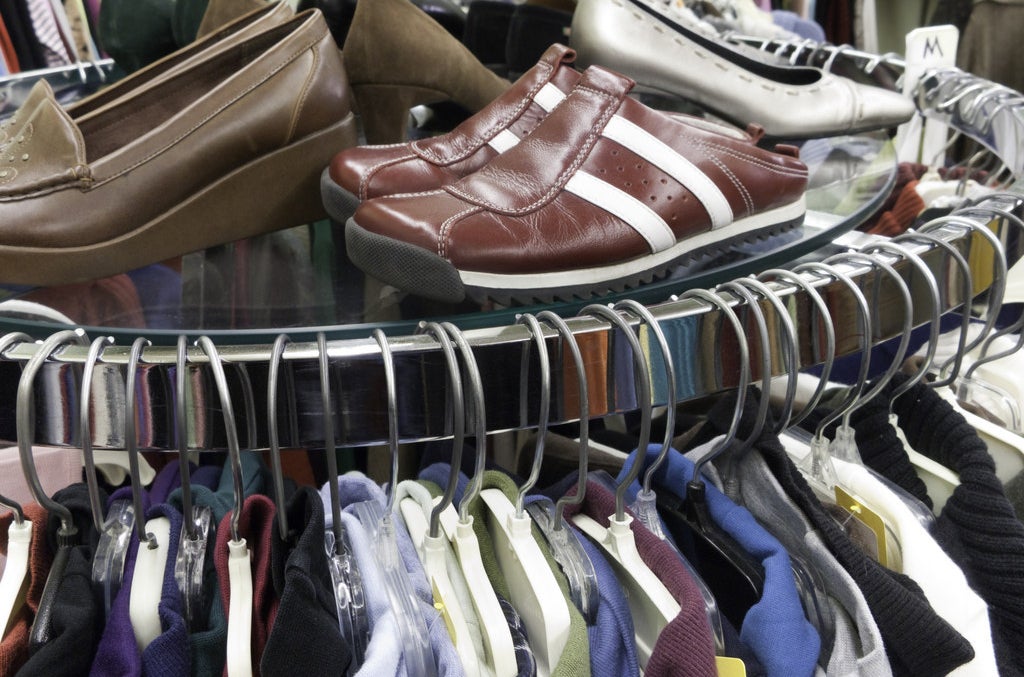 30. That's a nice dress.
31. I mean, nice enough.
32. FIVE POUNDS?!
33. You're coming with me, dress.
34. I'd be a fool not to buy you.
35. I'd be WASTING money not to buy you, dress.
36. I wonder who all this stuff used to belong to.
37. I wonder if anyone famous has worn this brown thing.
38. I never knew there were so many shades of brown in the world until I stepped into this shop.
39. I wonder if this brown hat once belonged to a wise old man who fought in the war and took long walks through meadows in later life and smoked a pipe.
40. The world is a mysterious place.
41. Haha, this mug has a dog on it.
42. Haha, look at its face.
43. Haha, I need this.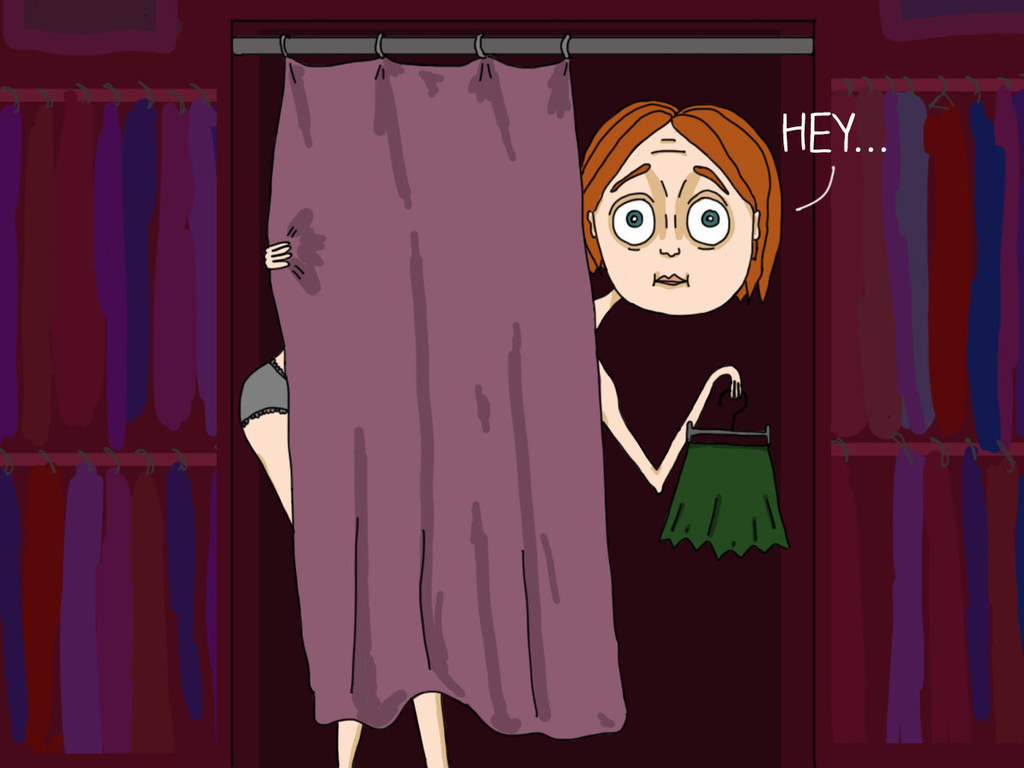 44. HEY THERE, what a flirty skirt for summer!
45. Everybody needs a flirty, flowery skirt for summer.
46. God, I should go into advertising.
47. Better try this one on for real though.
48. Oh good, a fitting room.
49. Oh, this is actually just like, a hole in the wall with a bit of curtain that almost goes round it.
50. OK there are a good two inches of gap in the curtain that's just me looking out on the high street while I drop trou.
51. My life is so glamorous.
52. Yup, I just made eye contact with that kid outside.
53. Hey kid, this is what life is like.
54. I don't give a fuck.
55. This skirt sucks.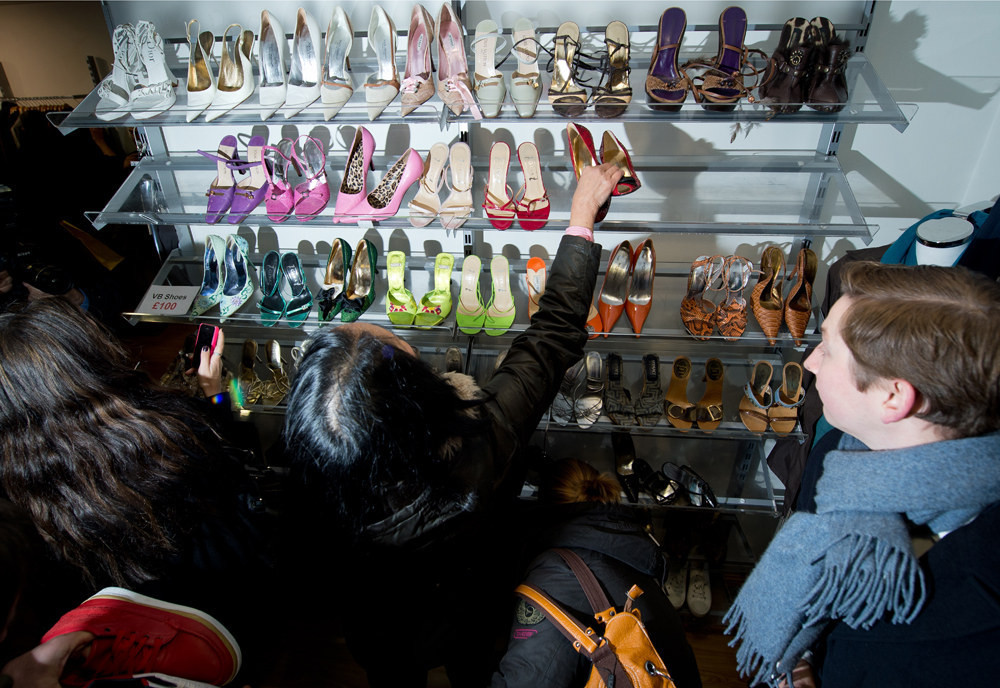 56. SHOES!
57. I should find some sensible shoes while I'm here.
58. Why yes, I will try on these leopard-print platforms.
59. Ooh, those don't quiiiite fit, do they?
60. But look how leopardy they are.
61. Crap, I definitely just elbowed that woman while trying to balance in these things.
62. I can't help it if I'm fabulous, lady.
63. Yeah, these are absolutely too small.
64. Like I've been standing in them for 15 seconds and I can't remember what toes feel like.
65. But they're so leeeoooopppaaarrrddyyyyy!
66. Better get them just in case there's ever a leopard print shortage, because leopards have gone extinct, and then I can sell them on eBay for a killing.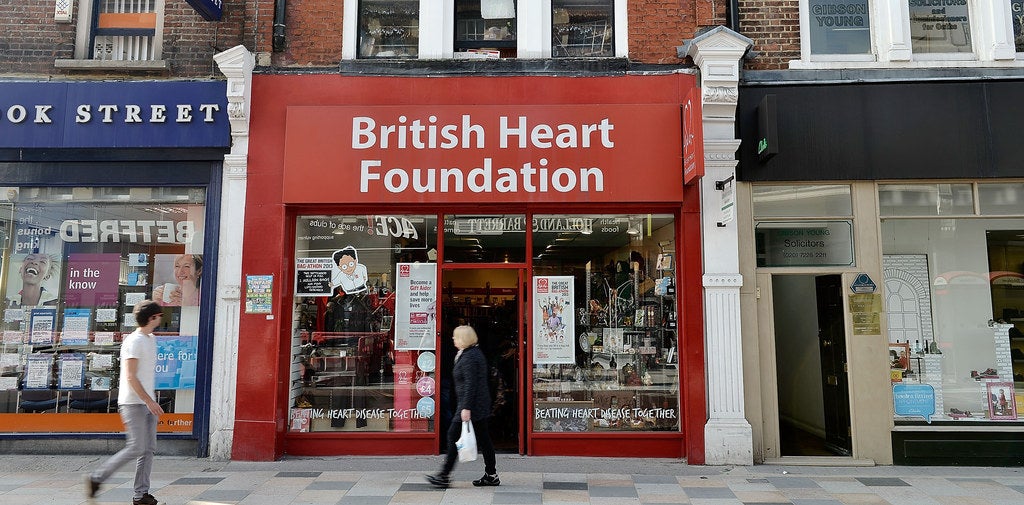 67. Just one old lady in the queue ahead of me, absolutely nailed it.
68. I wonder what this charity actually does.
69. Something great probably.
70. Wait, is this old lady really arguing for a cheaper price on that scarf? It's ONE POUND.
71. Oh my god, she's actually haggling over it. That's not a stain, gran, that's just a shit pattern.
72. Might as well grab some costume jewellery while I'm waiting, you never know when you'll need some costume jewellery.
73. It's for a good cause.
74. And some birthday cards, my friends might as well know how charitable I am.
75. How is this taking so long?! GRANNY, I will GIVE YOU THE POUND if it makes you PAY UP AND GET THE SHIT OUT OF HERE.
76. Ah, finally.
77. All this for less than £20? Bargain.
78. And it's for a *such* a good cause, probably.
79. You're welcome, world.