How To Tell All The White Men In Theresa May's Cabinet Apart
Not all middle-aged white men look the same!
Downing Street has just released a photo of prime minister Theresa May's new cabinet, so we're here to help you figure out how to differentiate between all the middle-aged white men in this picture.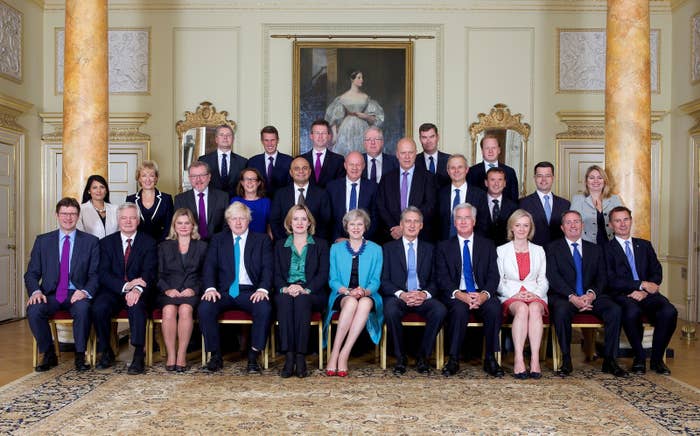 Let's start with business secretary Greg Clark. To find him, imagine the look of a man watching the woman he's always loved marry his best friend.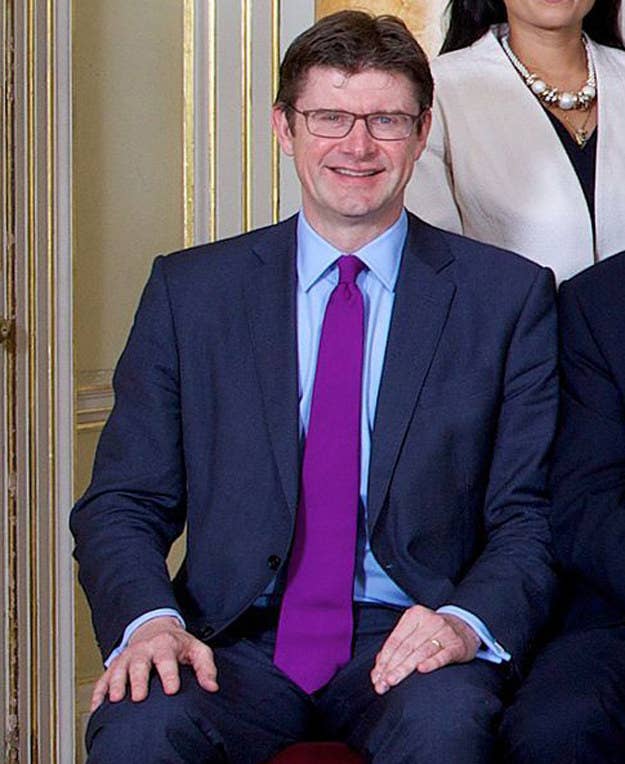 Now, let's find chief whip Gavin Williamson. To find him, imagine a combination of every young Tory you went to university with.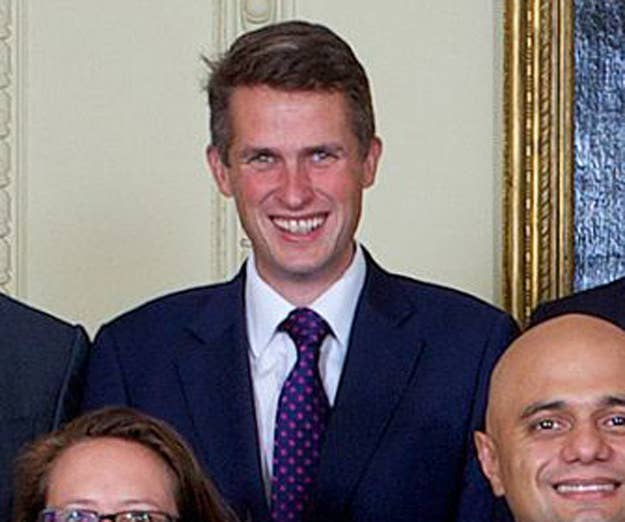 To find Jeremy Hunt, look out for the man who wants nothing more than the relief of crying, but is keeping a brave face till he makes it to the broom cupboard.
This is international trade secretary Liam Fox. Spot him by his intense pleasure in existing, like a man who's had a health scare and come out the other side.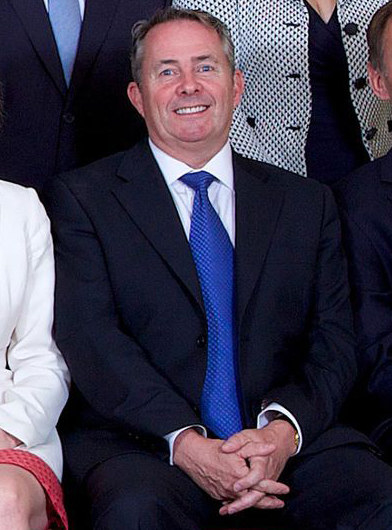 Close your eyes and imagine your most humourless uncle, at Christmas, right after he's given you a terrible present, as he waits for your reaction. There's Scotland secretary David Mundell.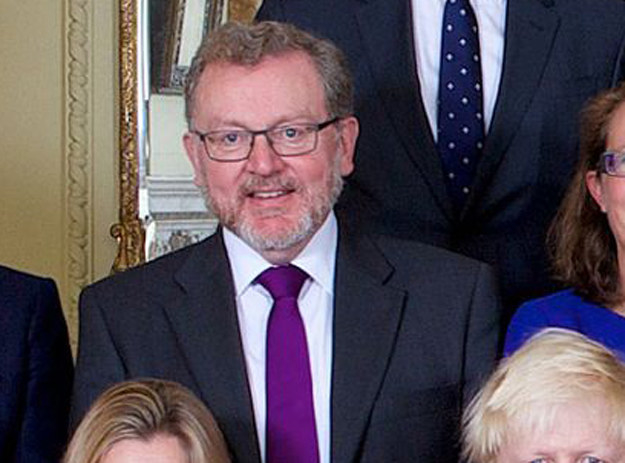 Spot work and pensions secretary Damian Green by his slightly pained smile, as if he hasn't smiled since childhood, and the muscles have grown weak with time.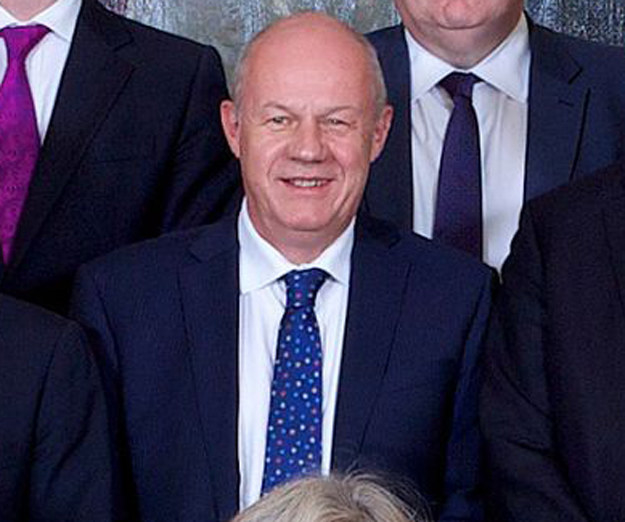 Now imagine Damian Green if Damian Green had a villainous plot. That's what transport secretary Chris Grayling is giving us here.
(If you're still having trouble telling these two apart, have them stand next to each other to compare who appears more villainous.)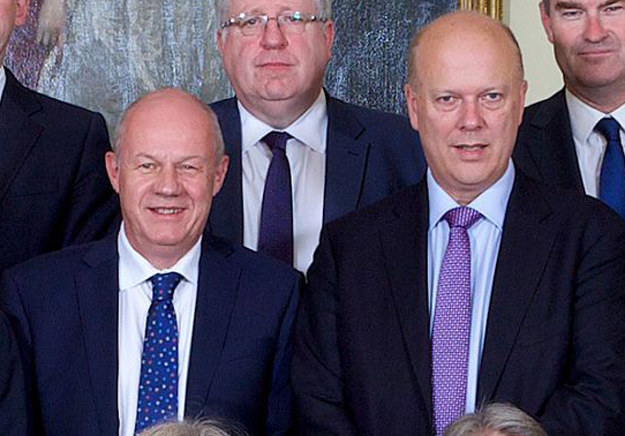 You can recognise leader of the Commons David Lidington by remembering what your dad looked like when you invited him to a meal with some of your friends and it made him feel young again.
To find Northern Ireland secretary James Brokenshire, imagine a 16-year-old boy who regularly dresses up as Superman and imagines himself on daring missions to save the Earth from alien invasion.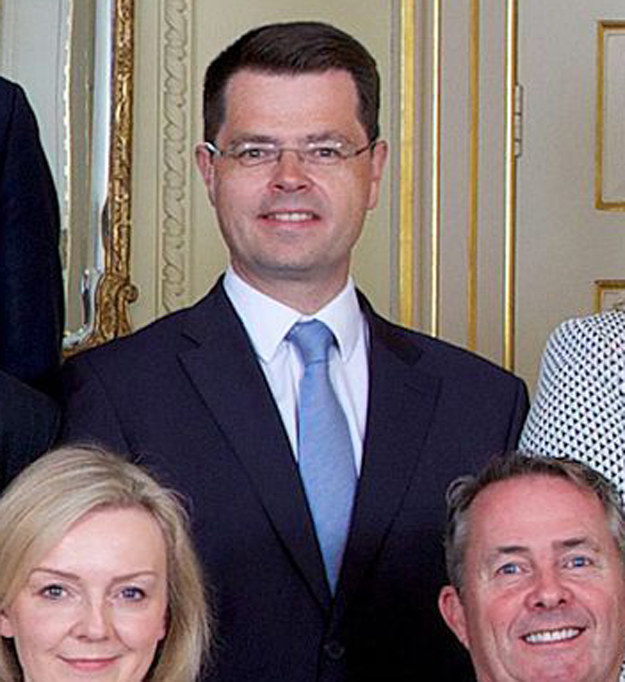 Don't try to remember what cabinet secretary Jeremy Heywood looks like. It's not possible. Instead, remember what all the others look like and then use the process of elimination.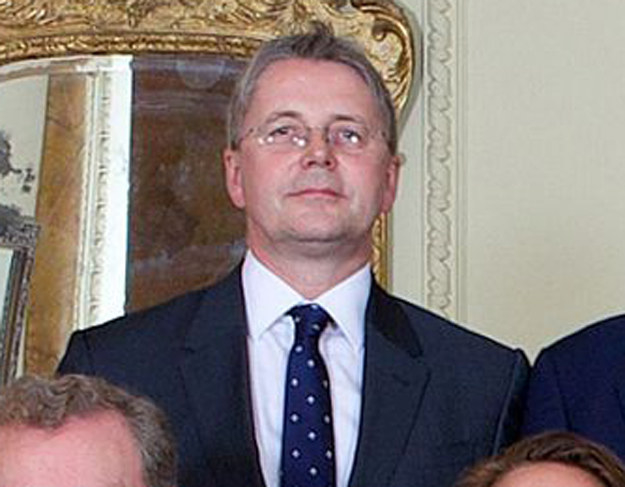 Recognise attorney general Jeremy Wright by his look of quiet pride in a well-diversified stock portfolio.
To find chancellor Philip Hammond, imagine the expression of a man who would consider suing a homeless person for standing too close to his limousine.
To find defence secretary Michael Fallon, imagine a man who looks like Phillip Hammond if Phillip Hammond wore glasses and forgot to do a wee before sitting for the group photo.
Spot chancellor of the Duchy of Lancaster Patrick McLoughlin by his look of extreme disappointment in your life decisions.
Spot foreign secretary Boris Johnson by his grasping sausage fingers.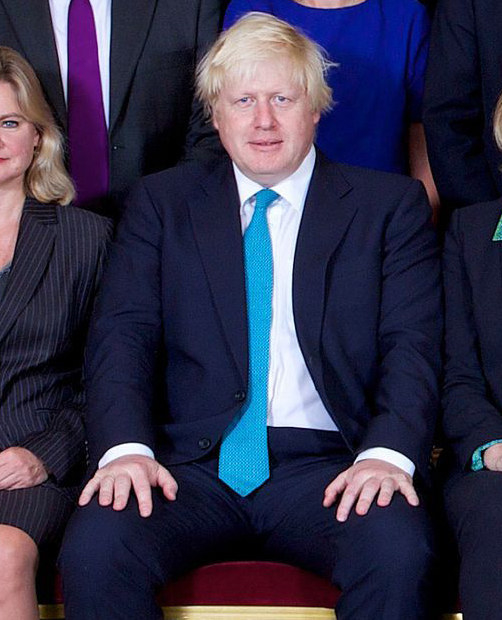 Imagine the look of a young lad who's just heard a dirty joke for the first time, and doesn't quite understand it, but is pretending he does. That's what Welsh secretary Alun Cairns looks like.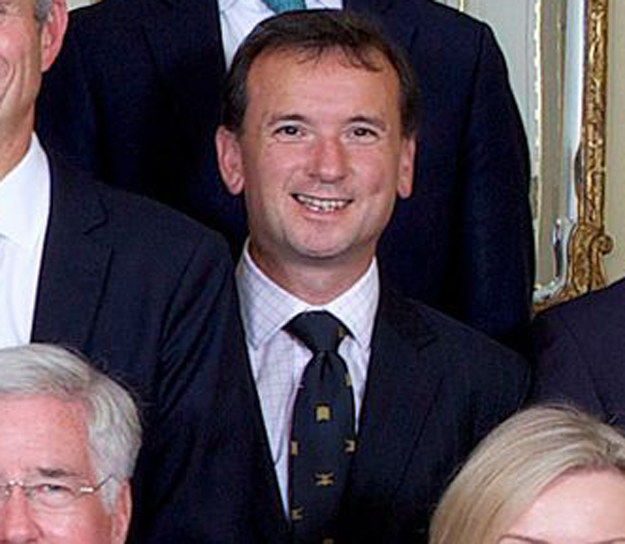 Now imagine the look of a man who's just heard a dirty joke and definitely did understand it. That's chief secretary to the Treasury David Gauke.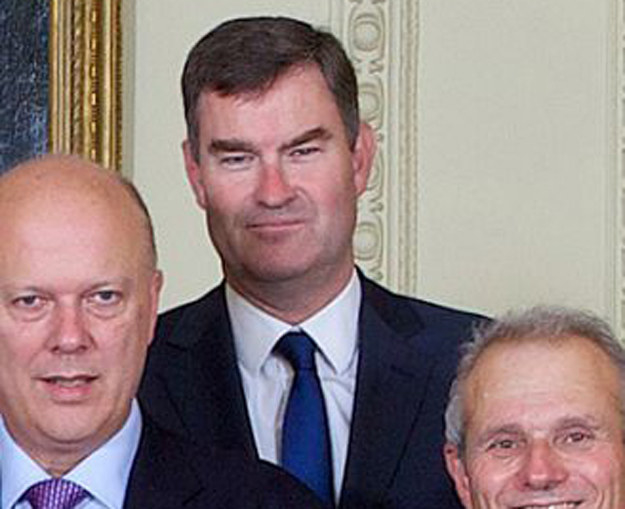 This is Brexit secretary David Davis. You can recognise him by his expression that says, "I can make a woman orgasm by simply stroking her arm, like this."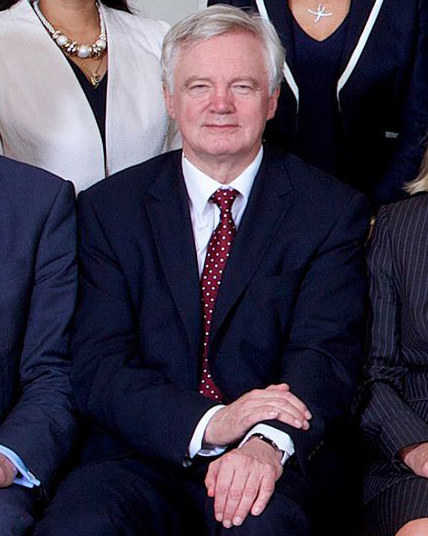 And finally, you can always spot minister for the Cabinet Office Ben Gummer by his look of terror at the 12 eyeless, screaming ghosts that follow him wherever he goes.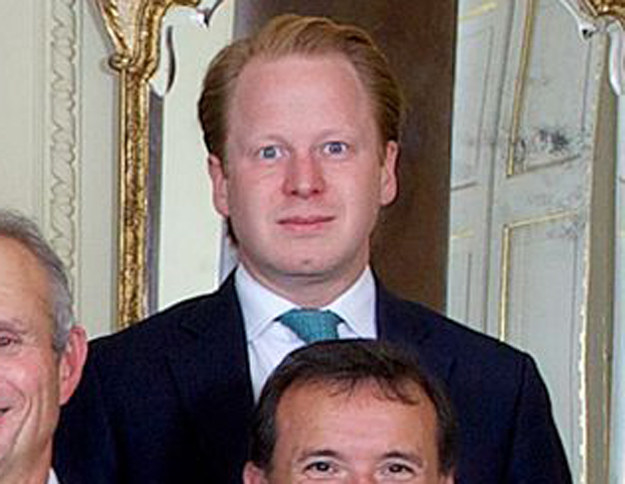 There you go! You know your way around all the middle-aged white gentlemen of the cabinet.