This morning was the philosophy of religion A-level exam, and lots of teens on Twitter are not happy about how it went.
See, many students expected Plato to be on the exam because he hadn't been on an exam for several years running, and they crammed accordingly.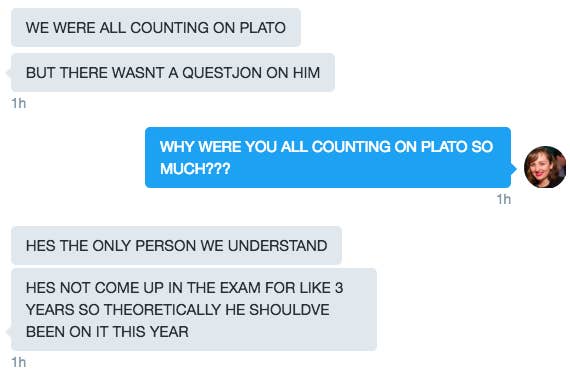 "EVERYONE LOVES PLATO BC ITS EASY," Amy added.
The night before the exam, students had been tweeting their collective hope that Plato would make an appearance as expected.
And to just get generally pumped up for some philosophising.
But when the time came to turn the exam over and begin, Plato was nowhere to be found.
"We were all hoping for a nice wonderful morning writing about Plato's forms and how lovely Plato's theory is and stuff," Amy said.
"But did Plato show up???? Nope he absolutely did not."
The young philosophers searched for him in vain.
"When u first turn the paper over and skim over the questions looking for Plato's name but then u dont see it it feels like being stabbed in the heart," Amy said.
Where was he? Was he in his cave?
Was he on the run?

Why did you not turn up, Plato??
Why haven't you been seen for THREE WHOLE YEARS?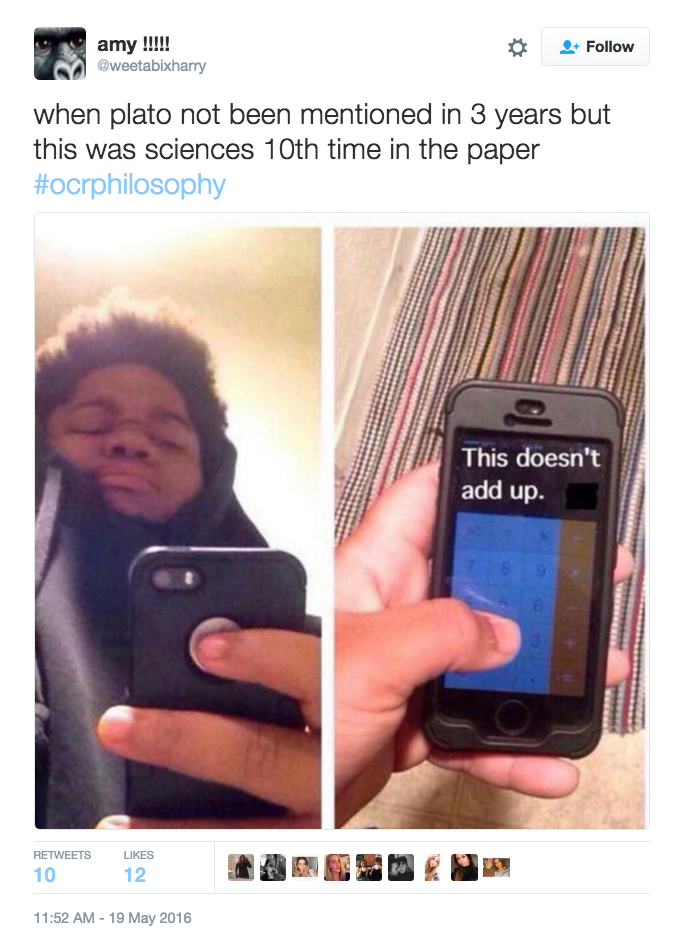 Thankfully, though, some things DID go right on the exam.
Saint Anselm – Benedictine monk and Archbishop of Canterbury from 1093 to 1109 – is a favourite among the teens.
He was the one ray of light in an otherwise dark and terrifying exam.
Seeing Anselm on the paper was like seeing an old friend.
Kant, on the other hand...
...is not as popular.
Even worse, there was a question about something called irreducible complexity.
Which could mean anything tbh.
A few hours after the exam, the A-level students started getting a bit...philosophical.
But at least they're good at putting things in perspective.