If you're a young Londoner who'd like to buy a house, chances are you probably can't afford it, and never will.
Sorry. You probably already knew this. See, in November 2016, the most recent date for which data is available, the average price a London home sold for was £481,648.
Twenty years ago, though, the average price was £80,244 – adjusting for inflation, that's about £138,000 today.
Of course, London is a big place, so we decided to compare the average price of a house in November 1996 and November 2016 in every single London borough.
We've also looked around to see what that mid-'90s average would buy you in the borough today. (Spoiler: It's not much, unless you can live happily in a parking space.)
All data comes from the UK House Price Index, which calculates average prices using a fancy kind of maths called a mix-adjusted average price, and the Bank of England Inflation Calculator.
1. Hackney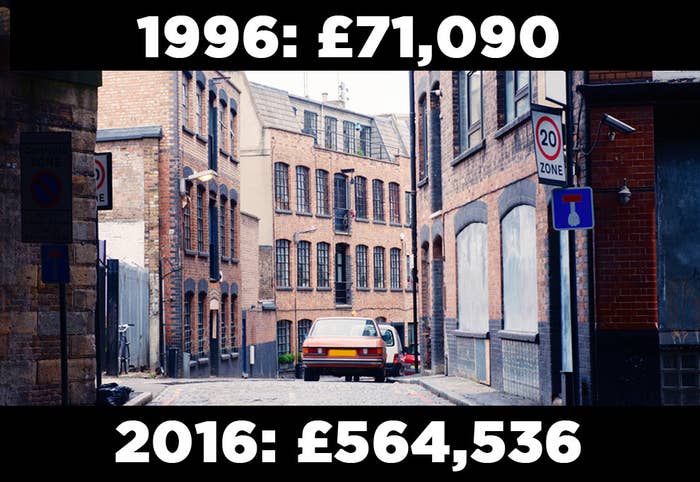 The average price of a house in Hackney in 1996 was £71,090, which is about £122,460 today if you adjust for inflation. Nowadays, that's climbed to over half a million pounds.
But what could you get today with the 1996 average? Well, £122,460 is more than enough to buy a studio flat in this building in Hackney.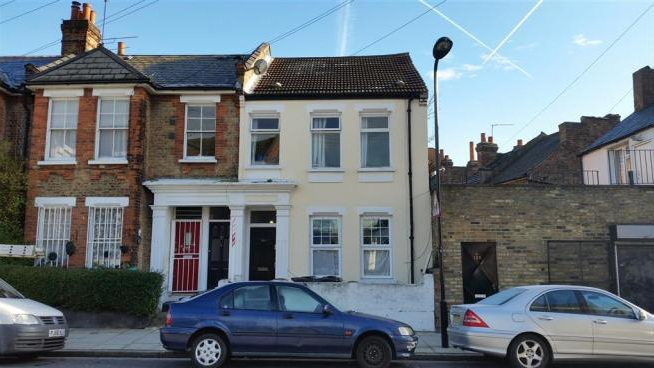 It's being sold at auction for a starting price of around £110,000.
You don't really need a separate room for a bed, do you? No, it's not like you're a member of the royal family.
2. Richmond upon Thames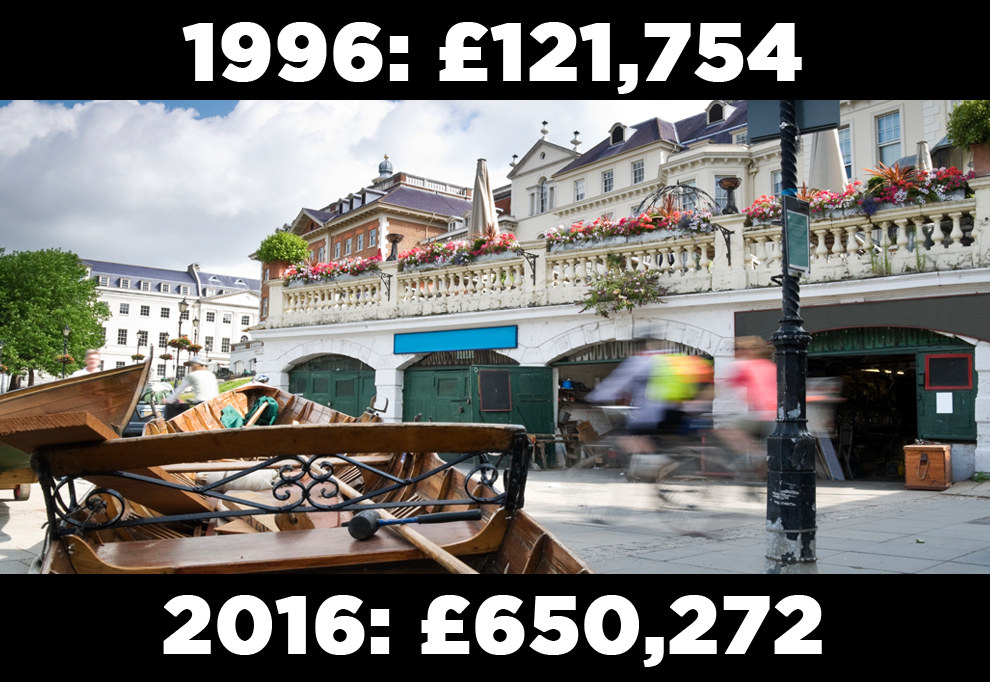 Things have also got way pricier in Richmond upon Thames. Adjusted for inflation, the 1996 average means you'd have £209,734 to spend house-hunting in Richmond today.
Well, hopefully you can cram your whole family into this studio flat, which is going for £200,000.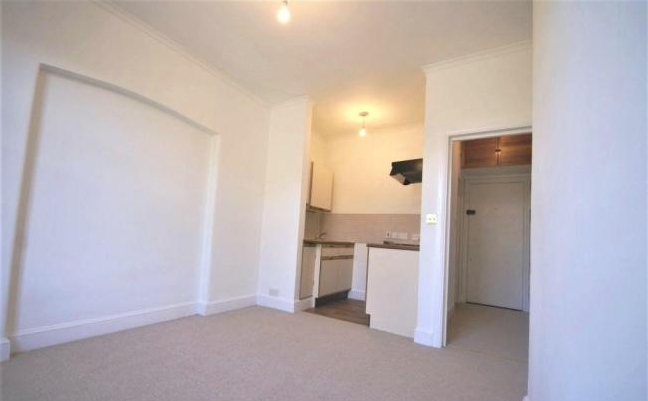 Studio apartments are the new semi-detached family homes, haven't you heard?
3. Islington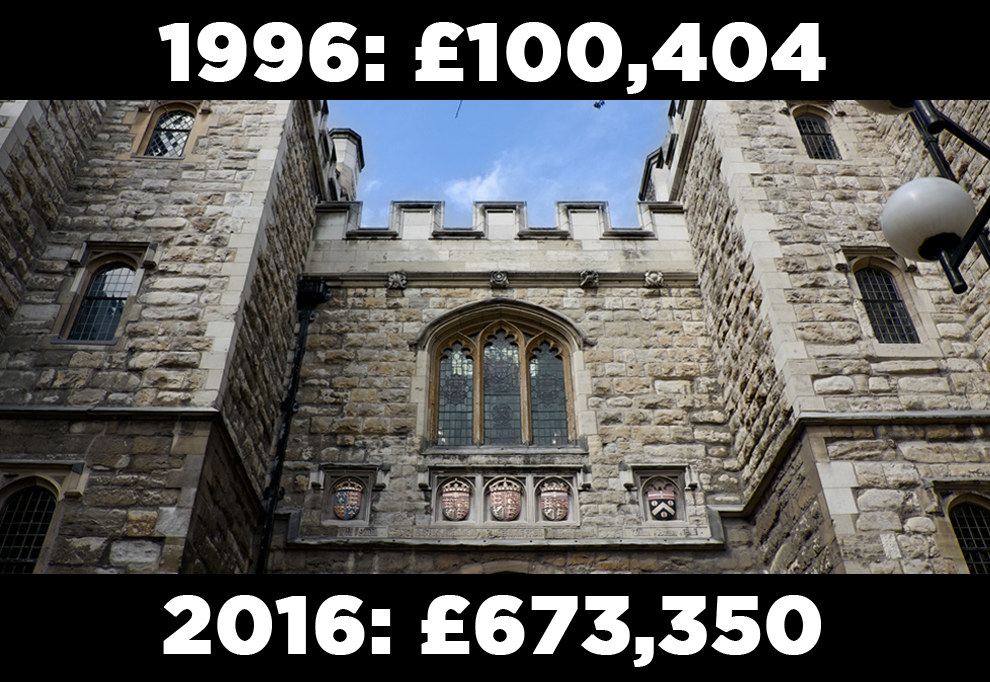 Adjusted for inflation, the 1996 average gives you £172,956 to find a place to live in Islington today.
Well, if you want a house that's on dry land, you may be out of luck.

But lucky for you, you could still buy this boat moored near King's Cross for £150,000.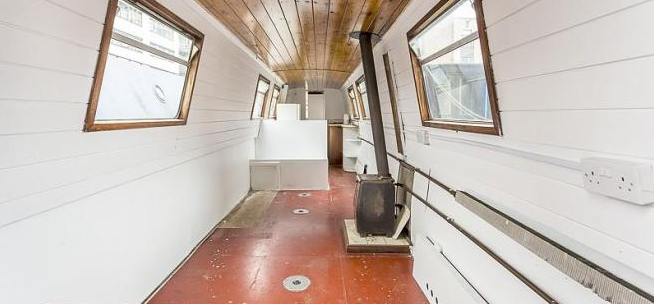 It needs a bit of work, but boat-fixing can't be that hard, can it?
4. Haringey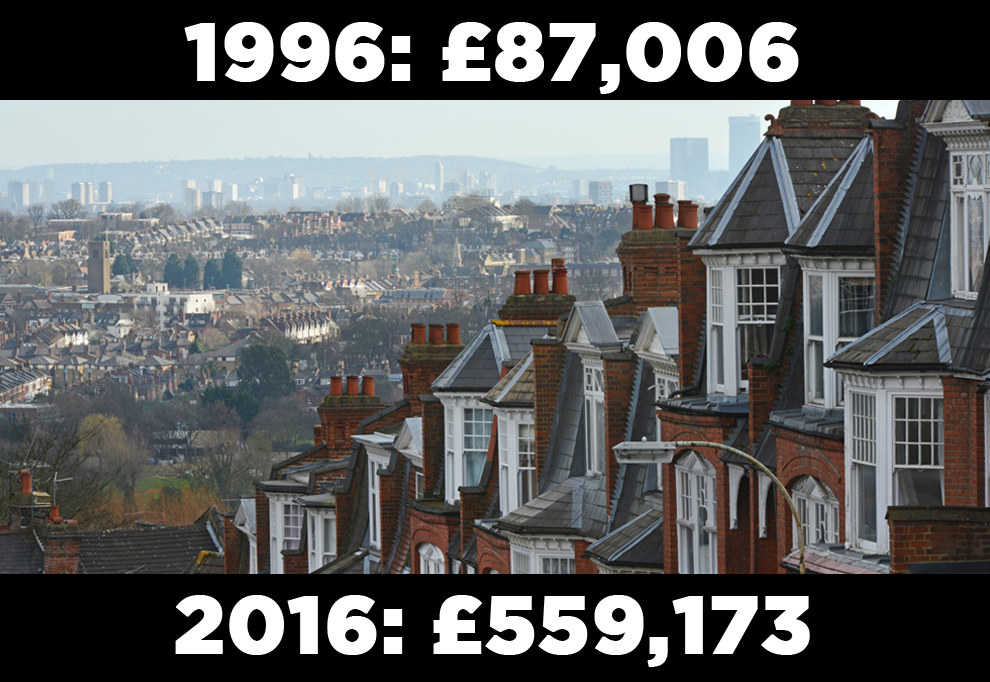 In today's money, that's £149,877 to find an average home.
Bingo, here's a one-bedroom dreamhouse for just £150,000.
It has a separate bedroom to sleep in and everything. Such luxury!
5. Camden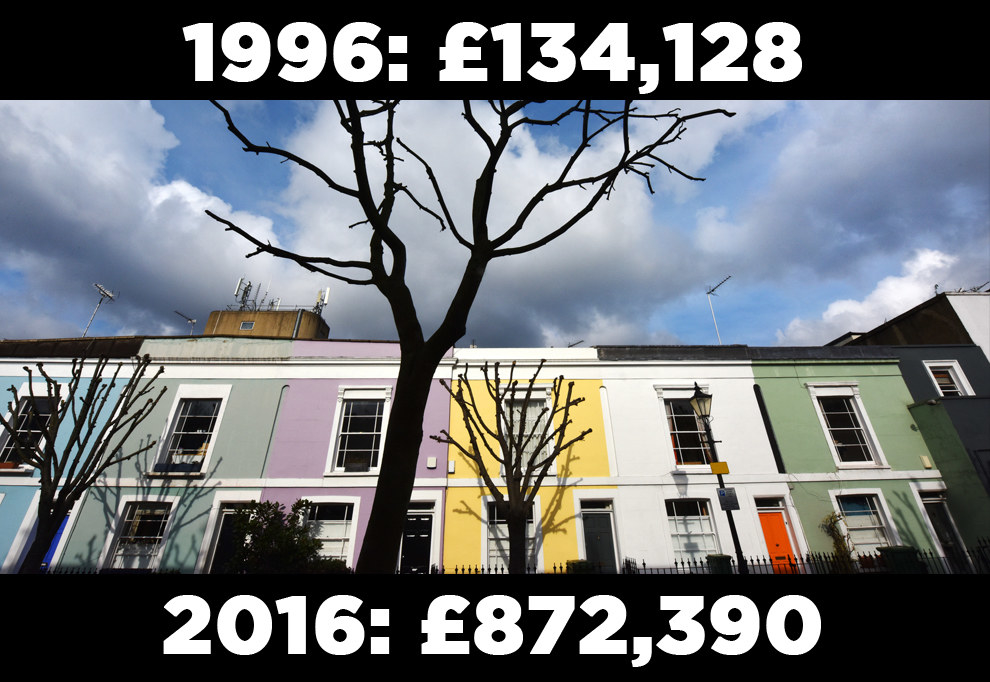 Camden was already a more expensive borough to buy in in 1996, with the average home going for the equivalent of £231,050 in today's money. What can that get you nowadays?
You guessed it: another studio! This one's going for £225,000.
6. Tower Hamlets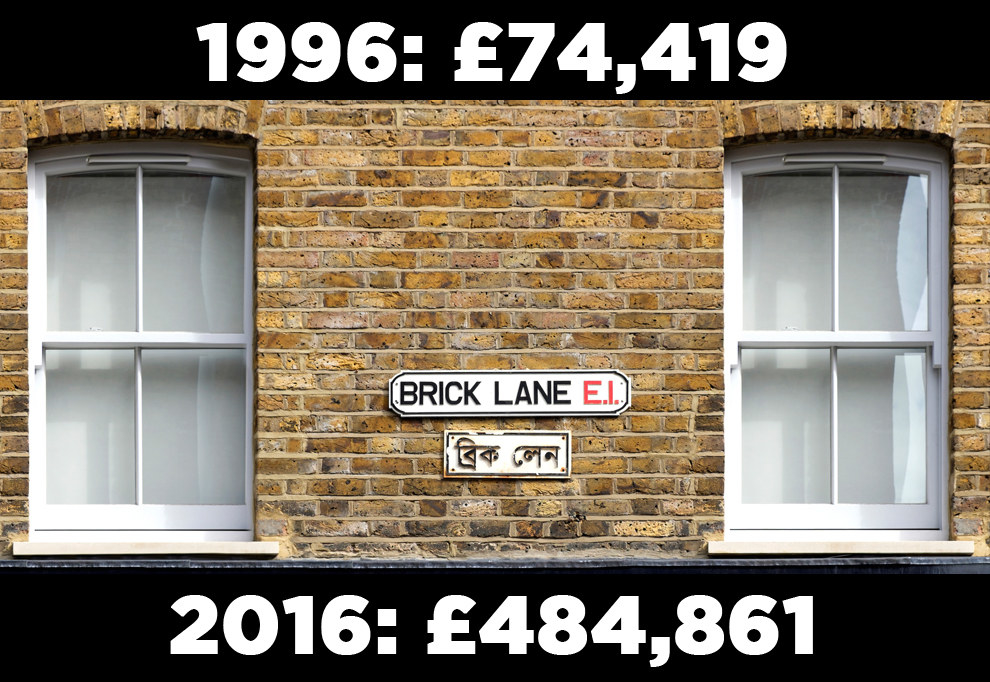 The average cost of a home in 1996 was £128,194 in today's money. Do you think you'd be able to find a home on dry land in Tower Hamlets for that nowadays?
Well, this boat looks quite nice.
It has two bedrooms and is going for £125,000. Bargain.
7. City of Westminster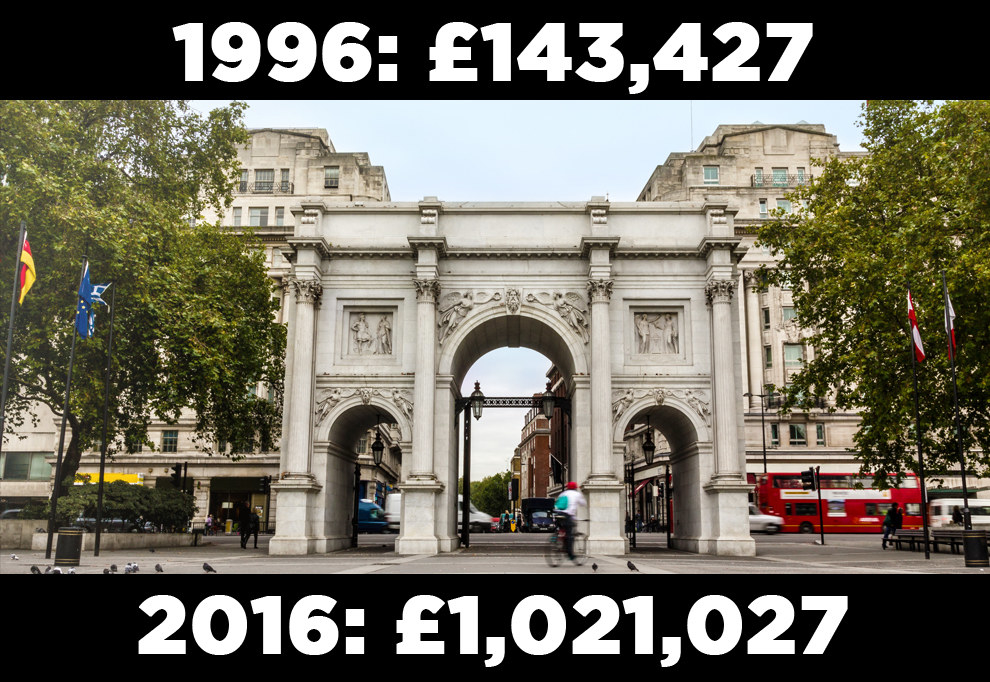 To posh it up in Westminster in 1996, it cost an average of £247,068 in today's money.
There must be *something* available for that amount today, right?
Uh, you could always live in this parking spot for a cool £250,000.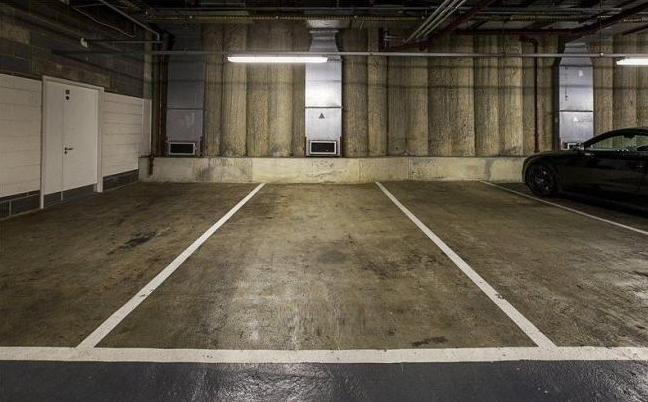 It looks like quite a posh parking spot, to be fair.
8. Kensington and Chelsea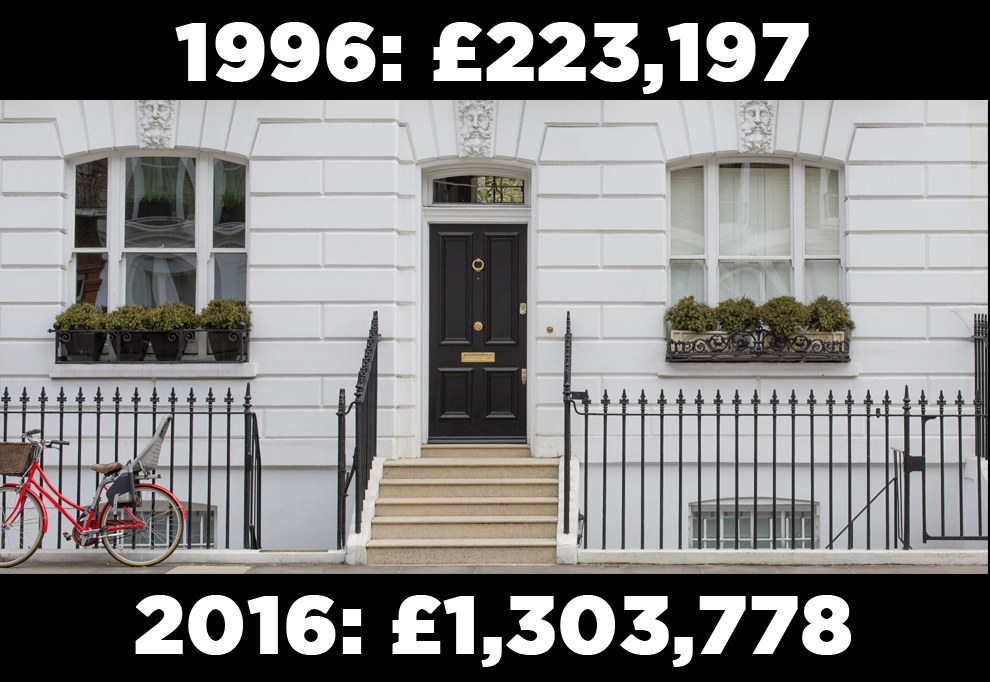 Speaking of posh, in 1996 the average home in the borough of Kensington and Chelsea cost £384,481 in today's money. That's sure to get something today, right?
Well, this studio is going for £375,000...but it does look nice!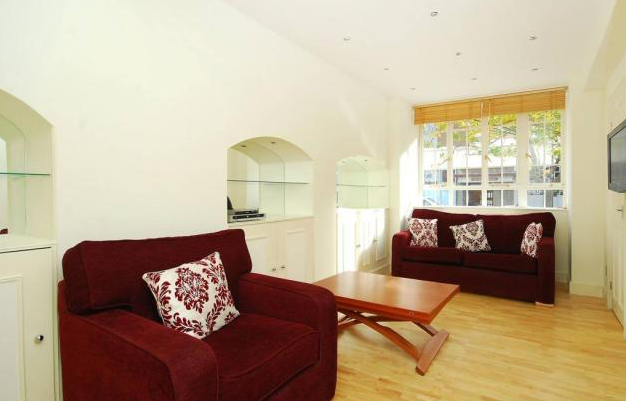 You can sit on those nice red sofas and think about how you'll never have a family because there'd be nowhere to put them.
9. Hammersmith and Fulham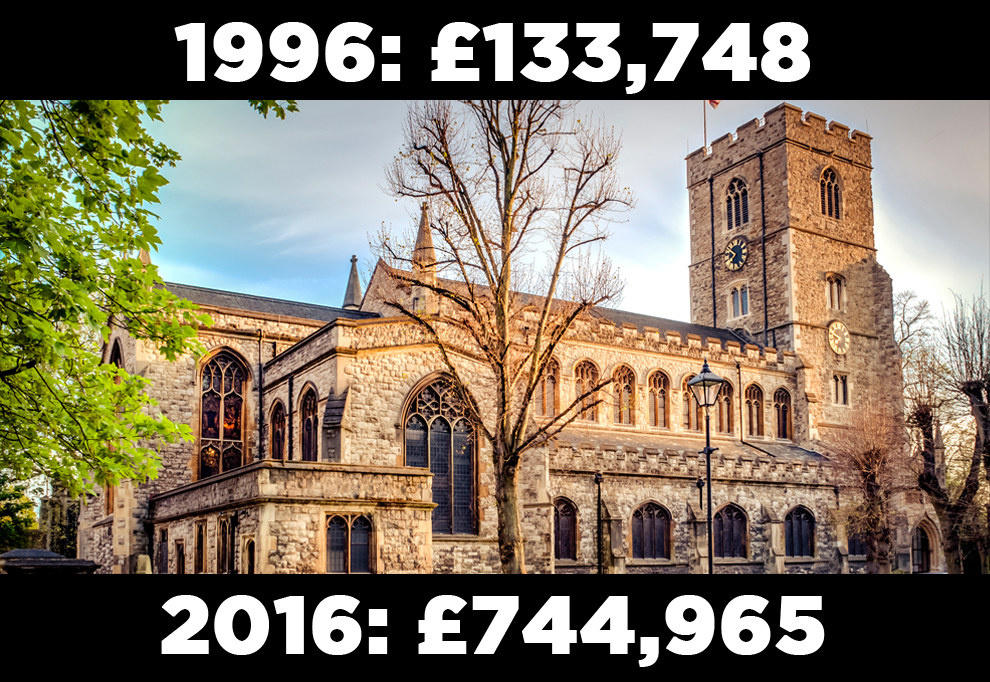 In today's money, that's £230,395 to find a nice place to settle down in Hammersmith and Fulham.
Today that amount would get you, uh, a plot. Of water. This bit of river to tie up your boat (maybe the one you bought in Islington!) is £163,000.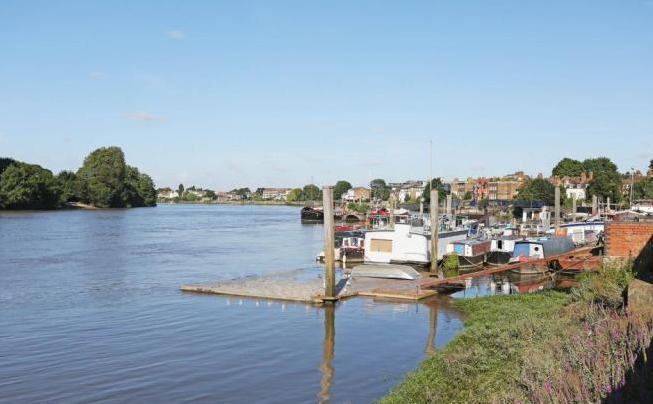 That's right, other than shared ownership, this is the closest you'll get to 1996 prices. And it's not even a plot of LAND. Who do you think you are, some kind of millionaire? Anyway just think how fit you'll be from treading water day and night.
10. Ealing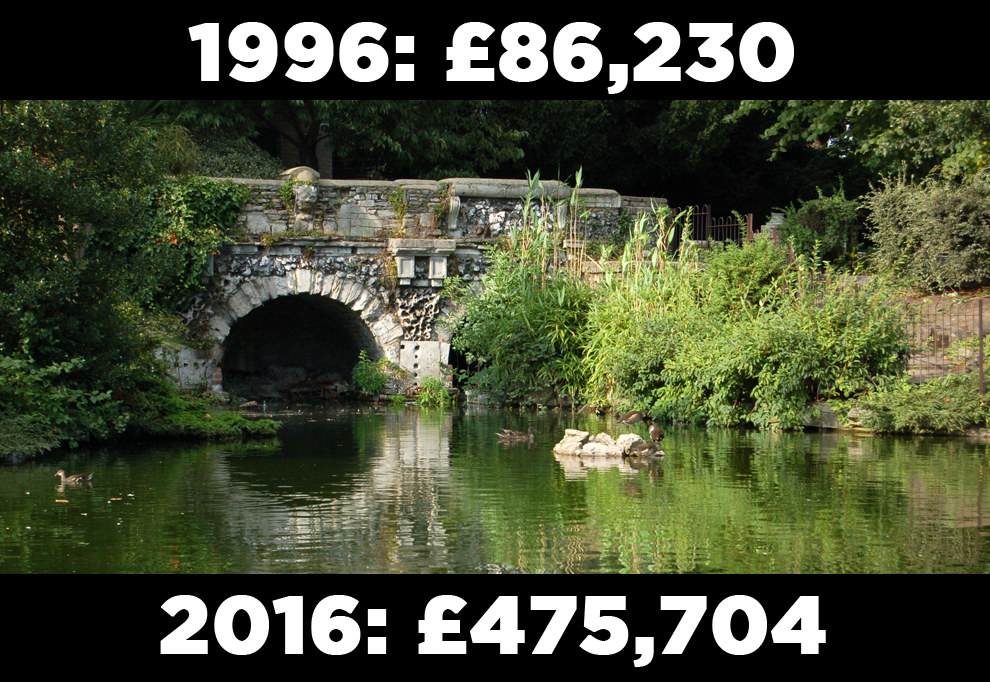 Surely you'll have better luck out in Ealing, with an average of £148,540 to spend in today's money.
Lucky you: You can buy this Ealing basment in need of refurbishment for £145,000.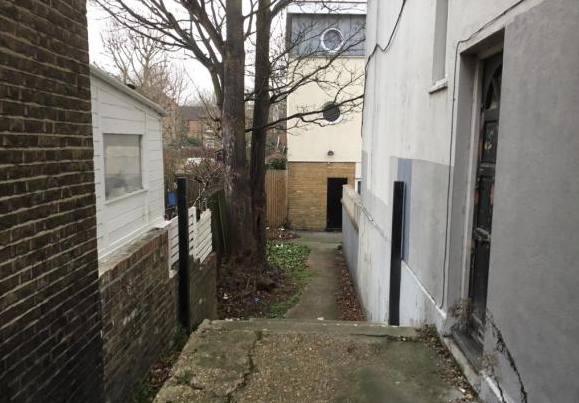 Now might be a good time to remember that 1996 was actually not that long ago.
11. Hounslow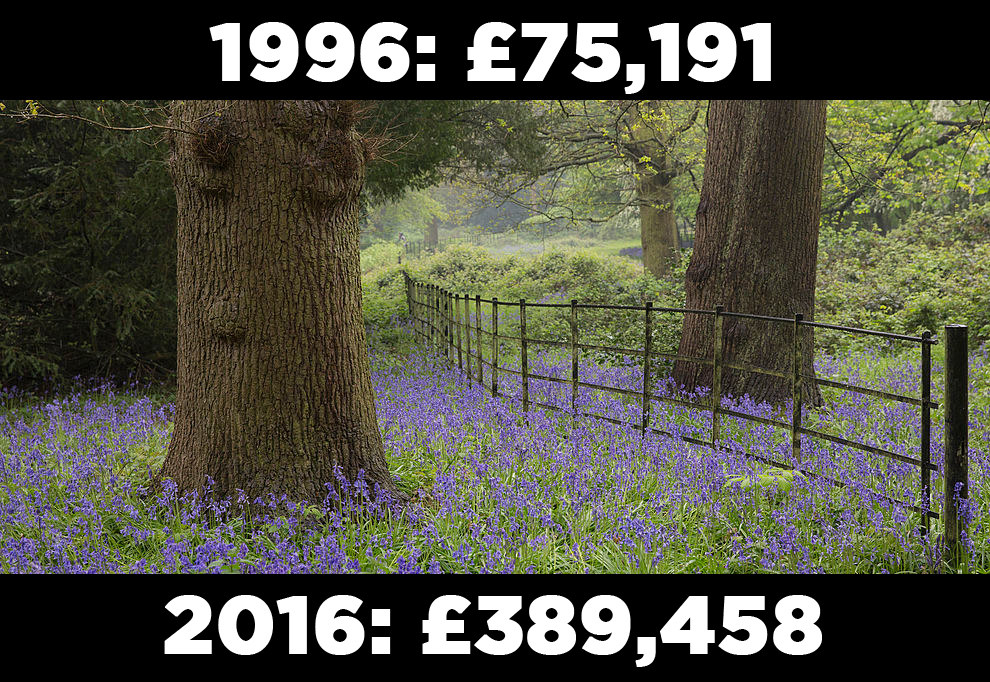 Adjusted for inflation, you'd have the 1996 average of £129,524 to buy a house in Hounslow today.
So what can you get?
Surprise! It's another boat.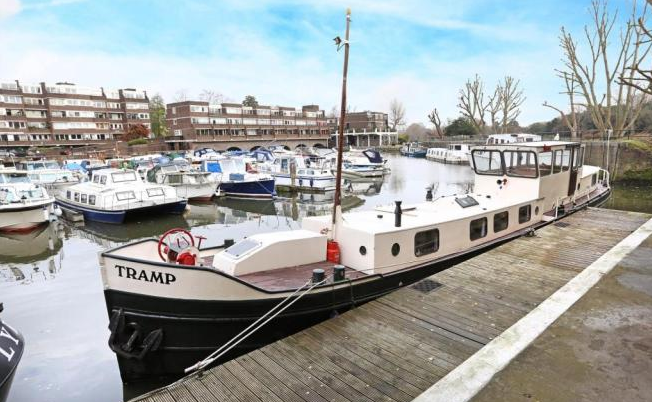 This boat, whose name seems to be Tramp, has two bedrooms and is going for £125,000.
12. Brent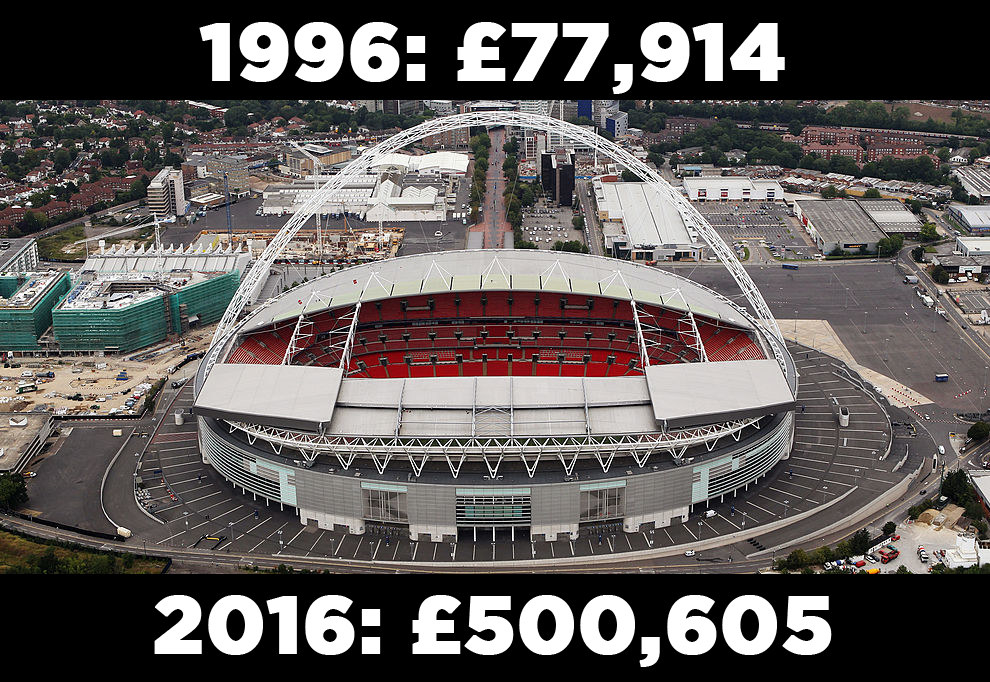 We'll have better luck out in Brent, right? The 1996 average price adjusted for today is £134,215.
For £120,000 you might be able to buy this two-bedroom maisonette.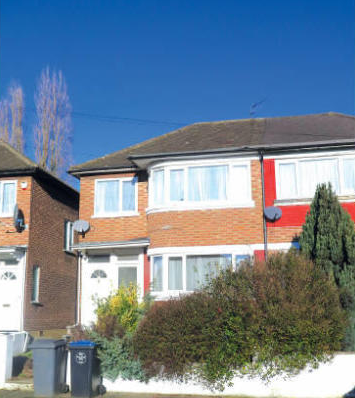 It's in need of renovation and the price is just a guide for an auction, but by god if it doesn't have two whole bedrooms in which to stuff your loved ones and all your worldly belongings.
13. Barnet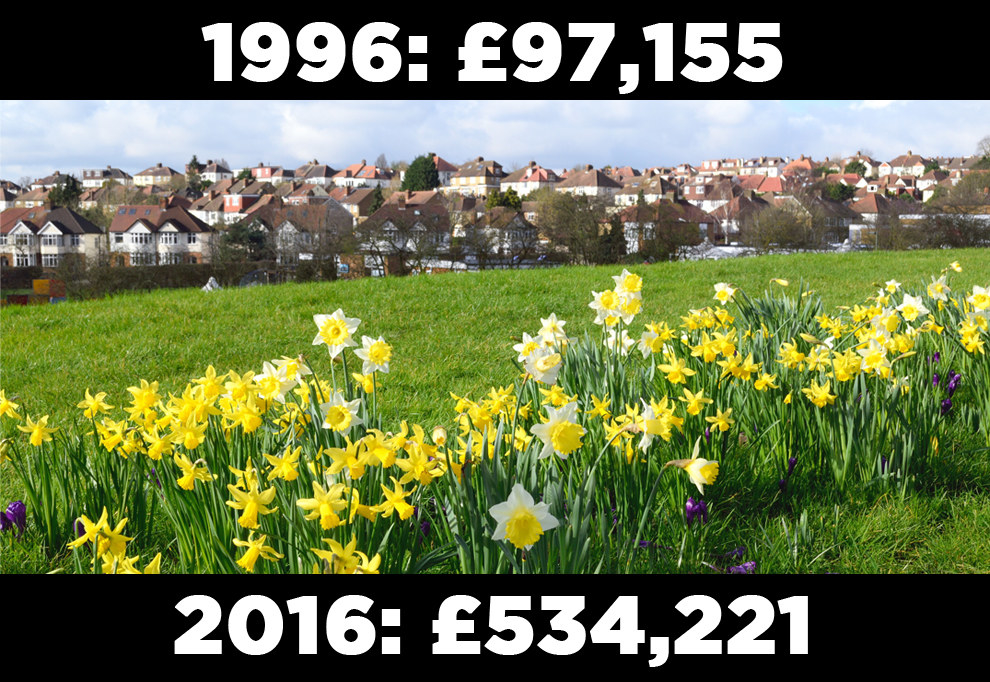 Barnet is far enough away that you could probably get something good for the adjusted 1996 average of £167,360, right?
Yes, a one-bedroom is available for a cash-only price of £169,950.
Remember, less space means there's less to clean.
14. Enfield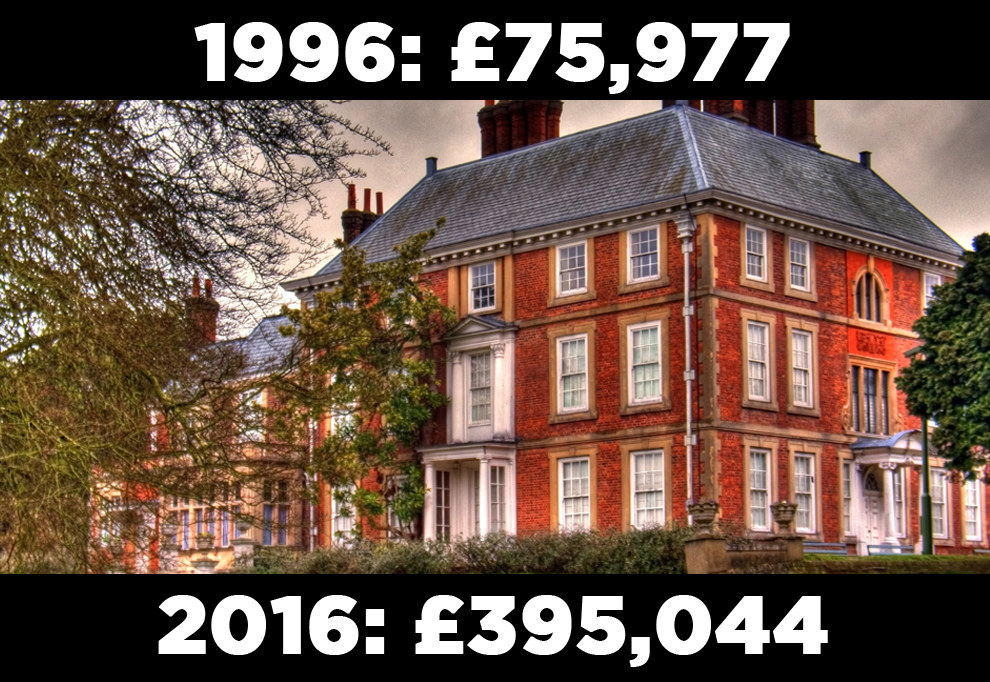 In 2016 pounds we have an equivalent of £130,878 to see what we would be able to find today.
Hooray, a luxurious one-bedroom flat in this building can be all yours at auction for a starting price of £135,000.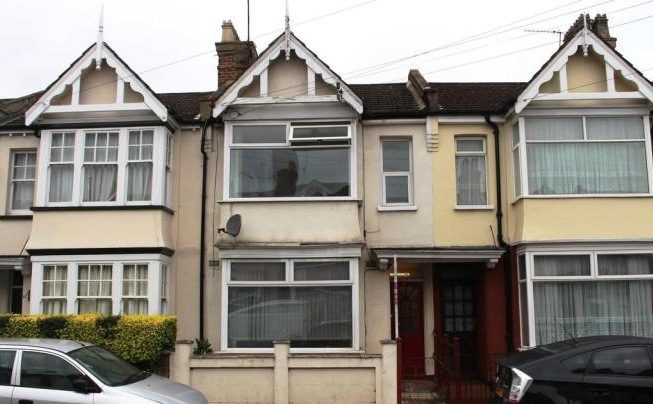 Just think how smug you could be around all your studio apartment friends, parking spot friends, and boat friends.
15. Waltham Forest
The equivalent 1996 average is £108,434 with which to buy a house today, in the unlikely case that you haven't lost all hope at this point.
Good news: This one-bed "retirement flat" featuring fancy striped wallpaper can be all yours for £110,000.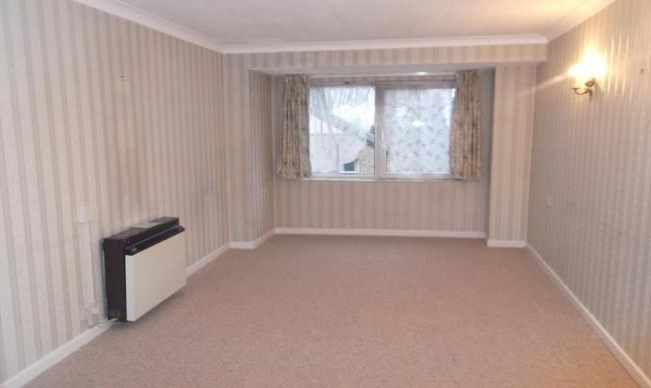 Not that you're likely to ever get to retire, of course.
16. Southwark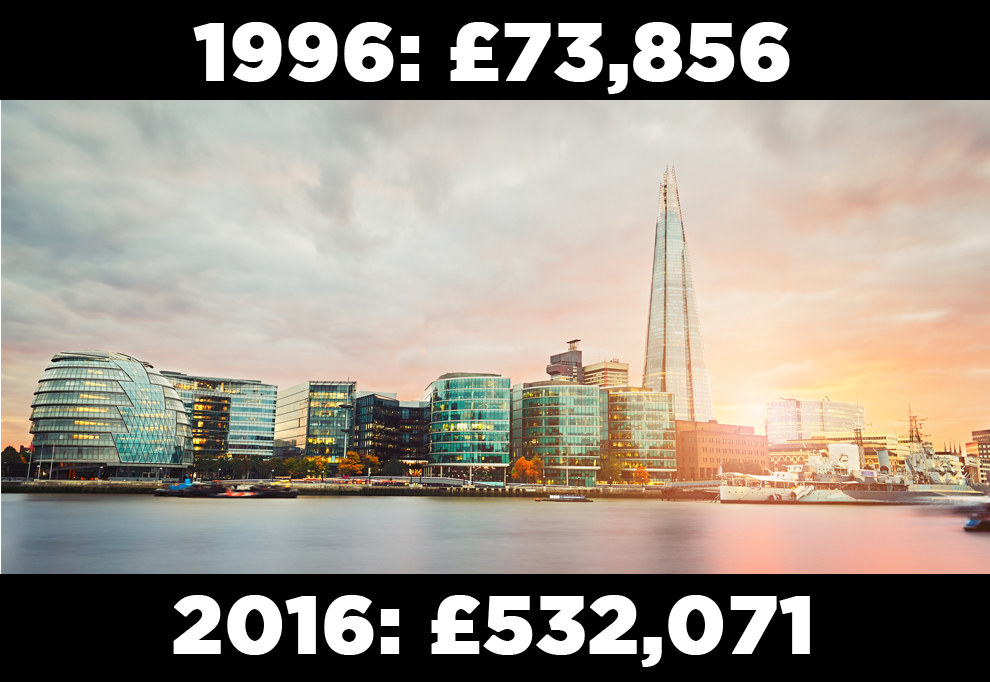 That's £127,225 to see what you can find in 2016. There's lots of shiny development in Southwark, so there's sure to be something glam for sale.
Uh, yeah there's not much you can get in Southwark for £127,000...but you could always buy this parking spot for the bargain-basement price of £35,000.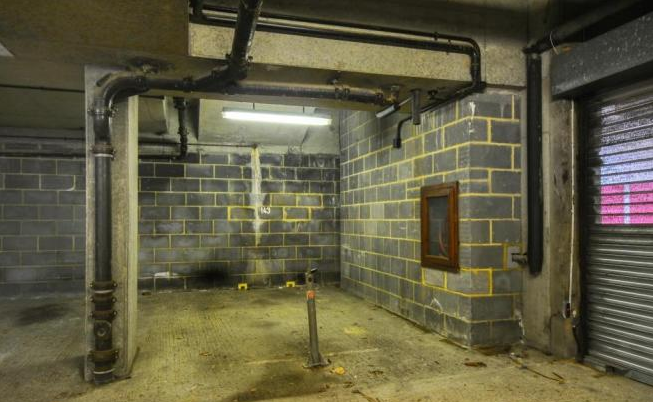 It even comes with a lockable bollard to keep out the riff-raff.
17. Lambeth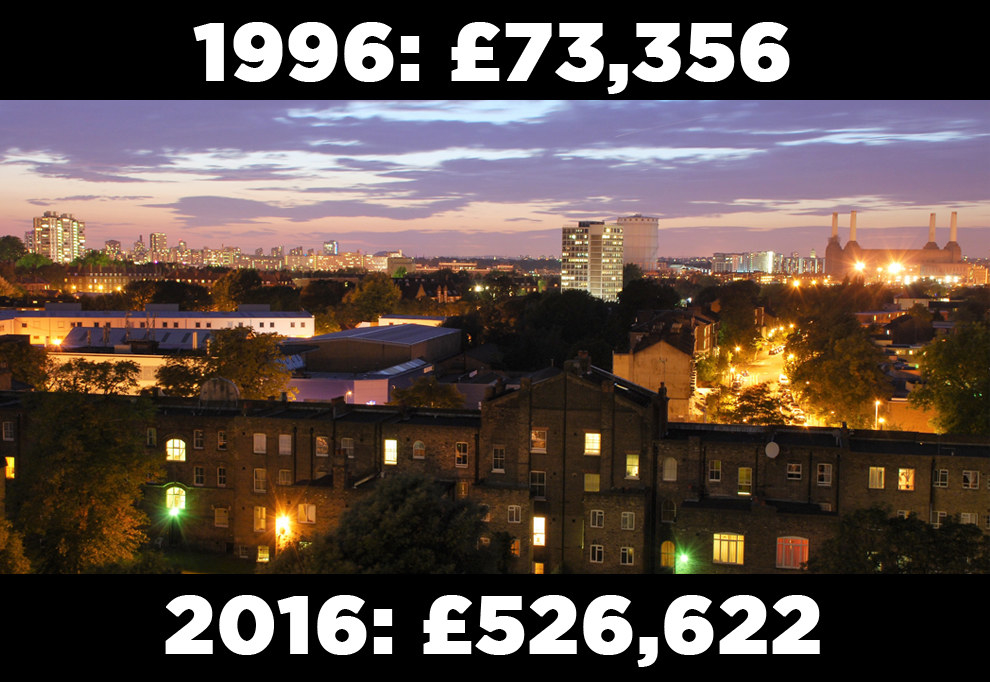 That's £126,363 in 2016 money to see if we can do a bit better in Lambeth than in Southwark.
Oh, this £125,000 parking spot has a Mercedes in it, so it must be posh.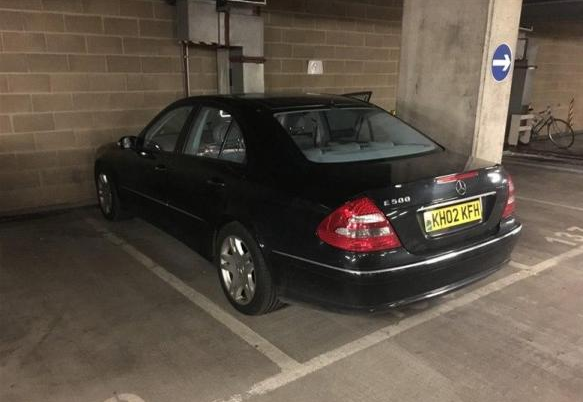 Though you might spoil your children if you bring them up in a parked Mercedes.
18. Lewisham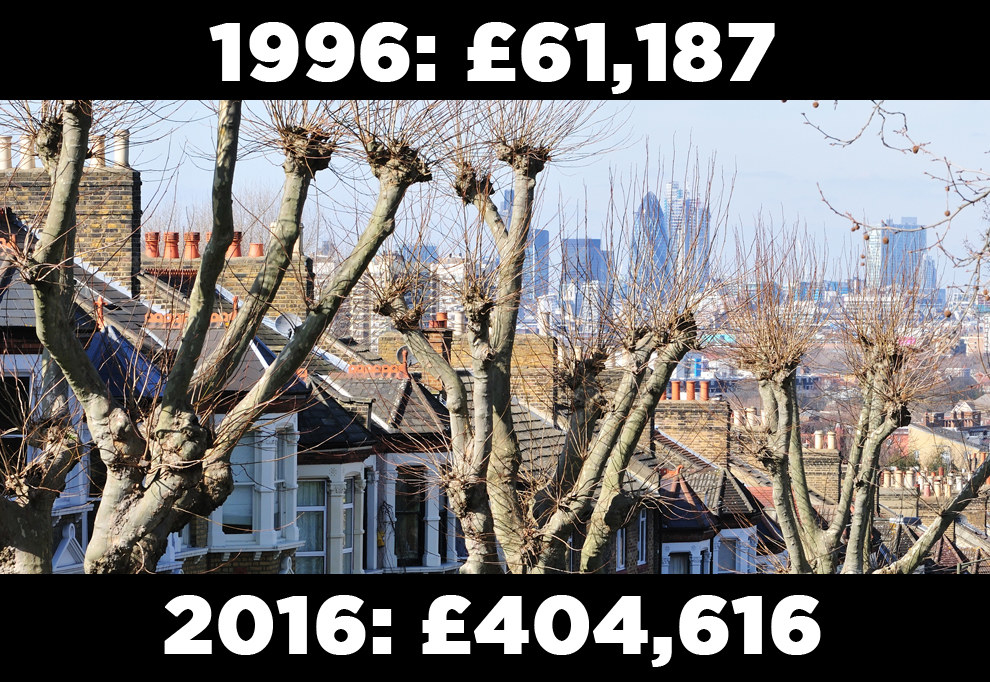 For the 1996 average price, adjusted for inflation to £105,401, you're sure to do a lot better than a parking space, right?
That's right! For just £75,000 you can buy this "prominent corner retail unit".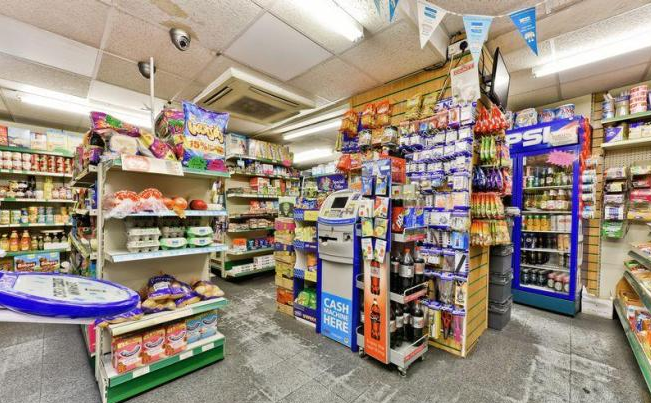 And you'd still have £30,000 left over to stock it with all your favourite crisps.
19. Wandsworth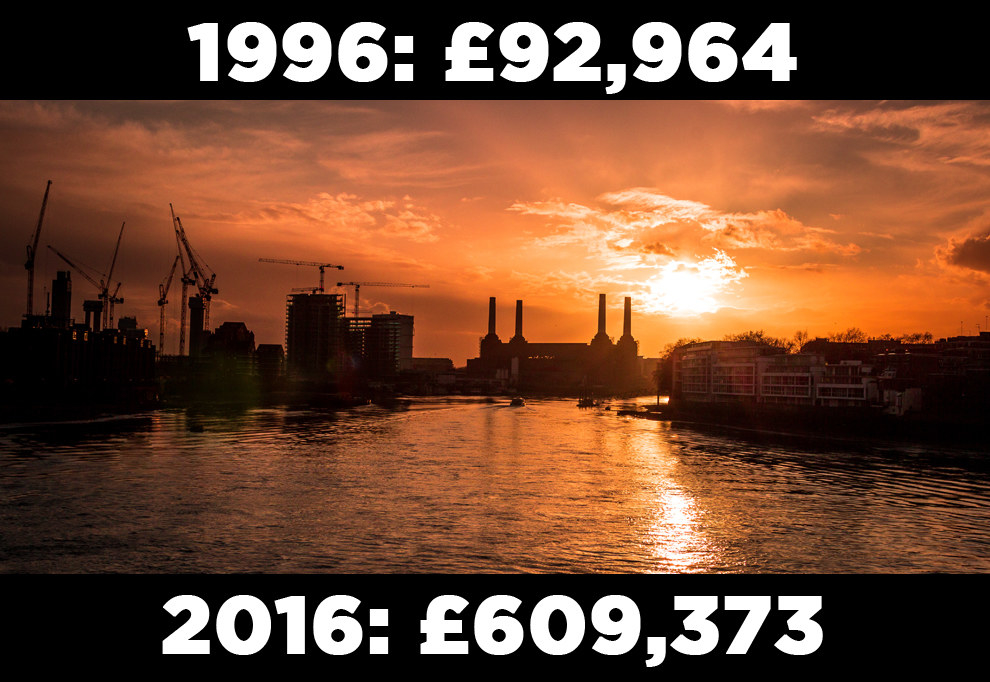 That's an average of £160,140 adjusted for inflation since 1996. What can you get with it?
With that amount, you couldn't just get ONE boat in Wandsworth – you could get TWO boats in Wandsworth!
You can have the £85,000 one-bedroom boat on the left for the grownups, and the £69,000 two-bedroom boat on the right for the kids.
20. Greenwich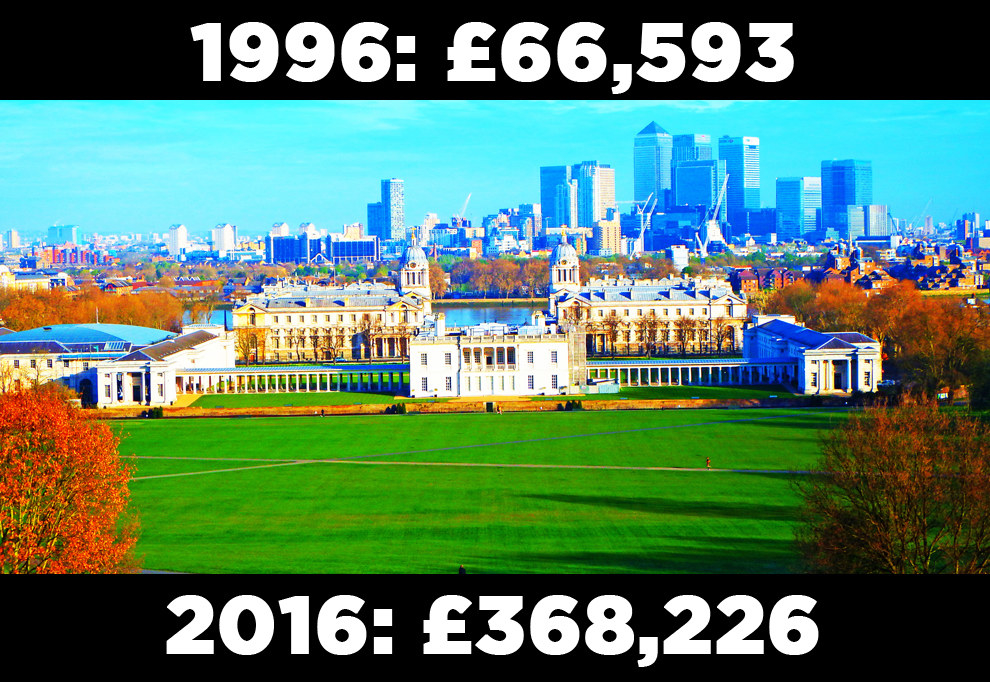 The super-low 1996 price is equivalent to £114,713 in 2016. What can you get for it?
Well, nothing, really. But you CAN live in this beautiful garage for £35,000.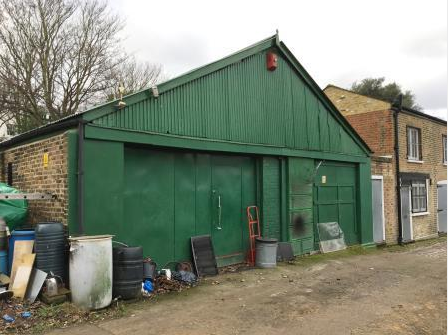 You can't deny it has nice high ceilings.
21. City of London
Twenty years ago, you could buy a home in the City of London for an average price of £171,756, adjusted for inflation. What can you get with that amount today?
A parking spot in an INCREDIBLY SHINY building, that's what!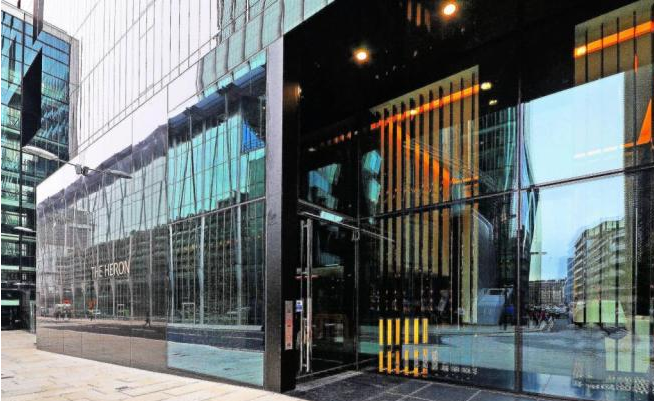 In fact, you could have TWO. They're £75,000 each.
22. Newham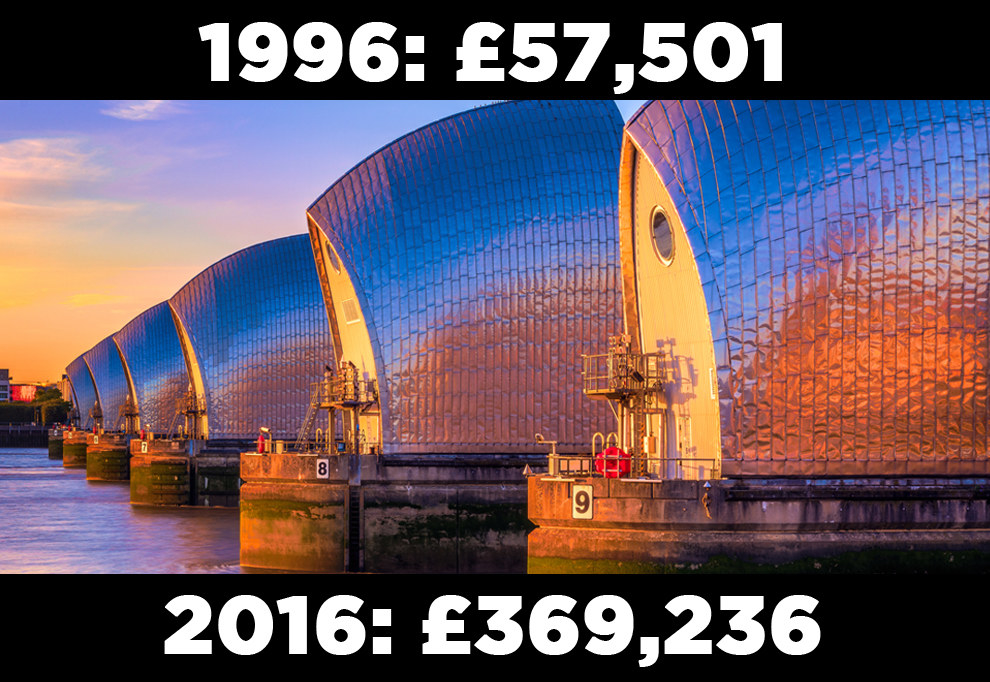 Newham is pretty far out, so you're bound to get something for the 1996 price, which in today's money is £99,051.
Unfortunately we once again have to look to the river for shelter – this one-bed boat is the best you can do for £80,000.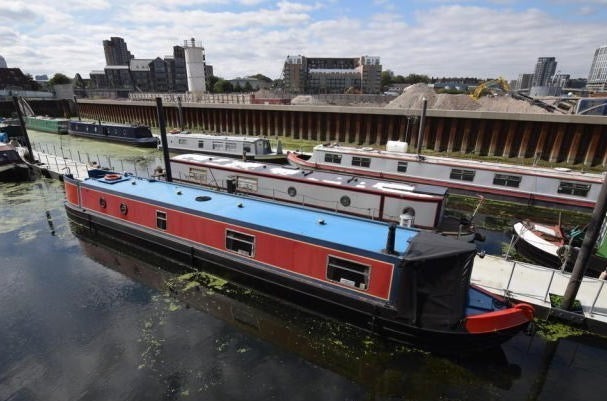 Boat life is starting to look pretty good.
23. Bromley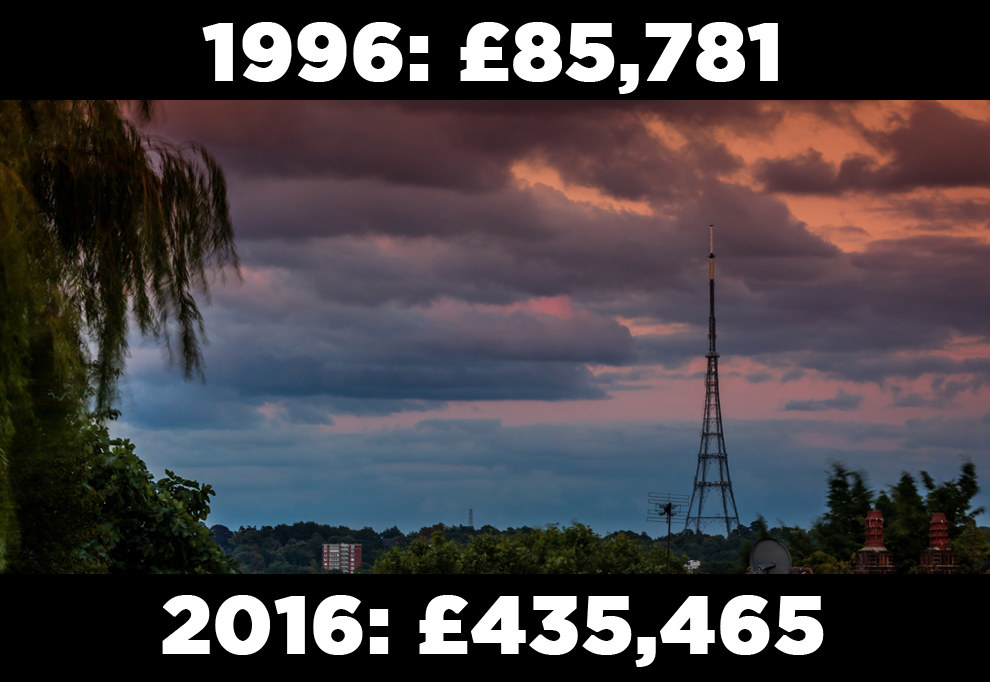 The 1996 average price is £147,767 in today's money. What can you get for that?
Why, an empty plot with an "equestrian facility", of course!
For £100,000 you can cuddle up with the horses and think how nice it is to be a homeowner.
24. Barking and Dagenham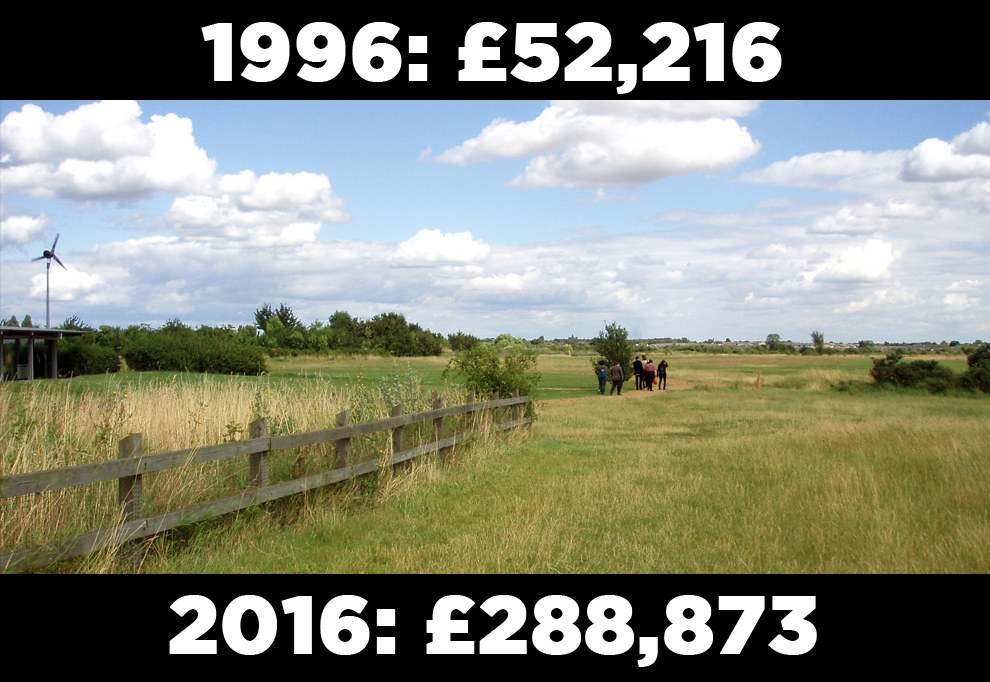 In today's money, you'd have £89,947 to spend.
For about that, you can get a one-bedroom flat above this VICTORY HOUSE in Dagenham.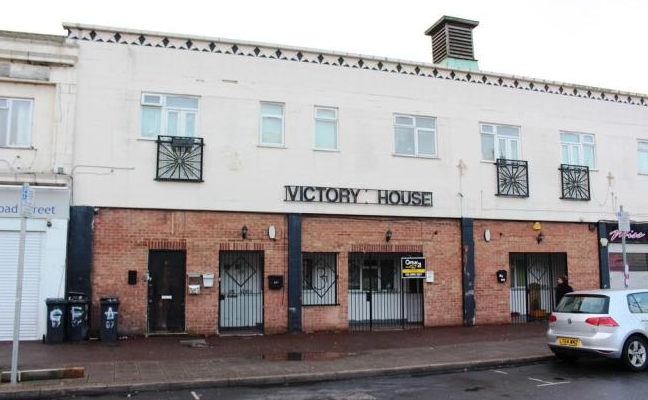 25. Bexley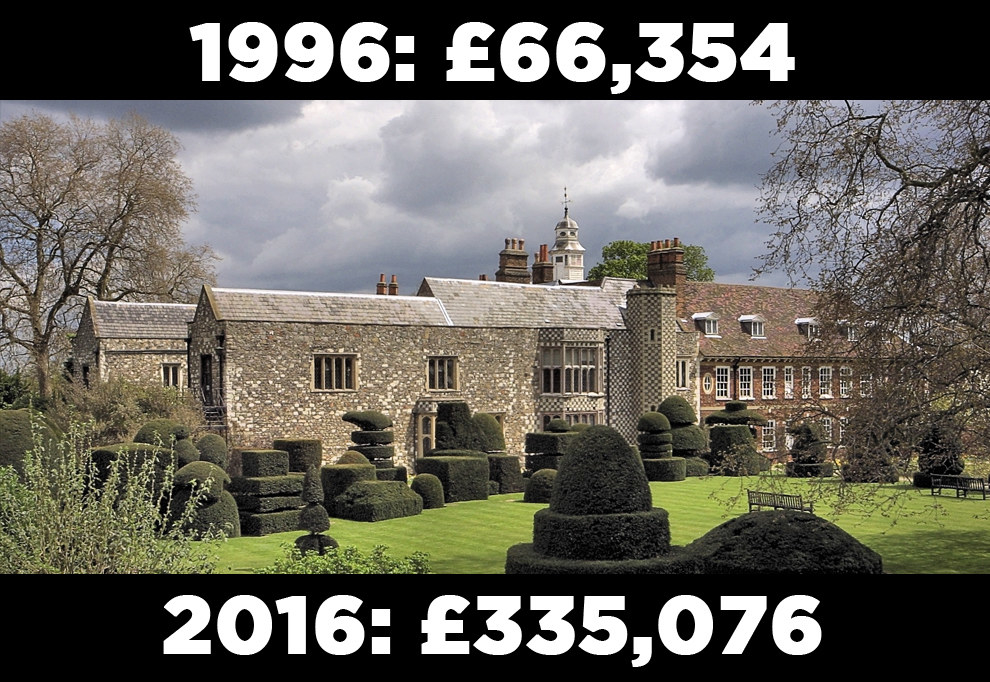 The 1996 average is £114,302 nowadays. What can you get for that?
Well, somewhere in this building is a one-bedroom flat "requiring modernisation" starting at £85,000 at auction.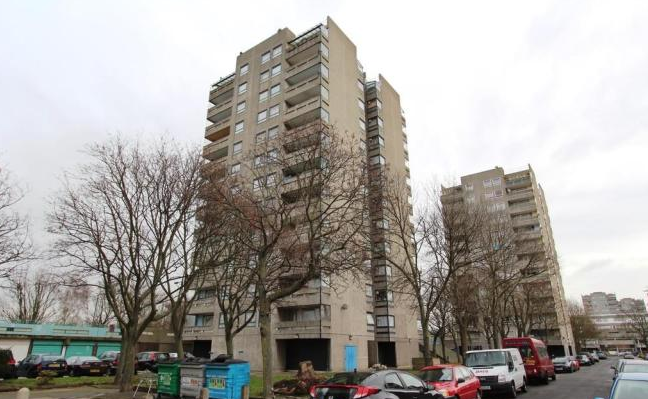 Everybody loves a bit of DIY.
26. Harrow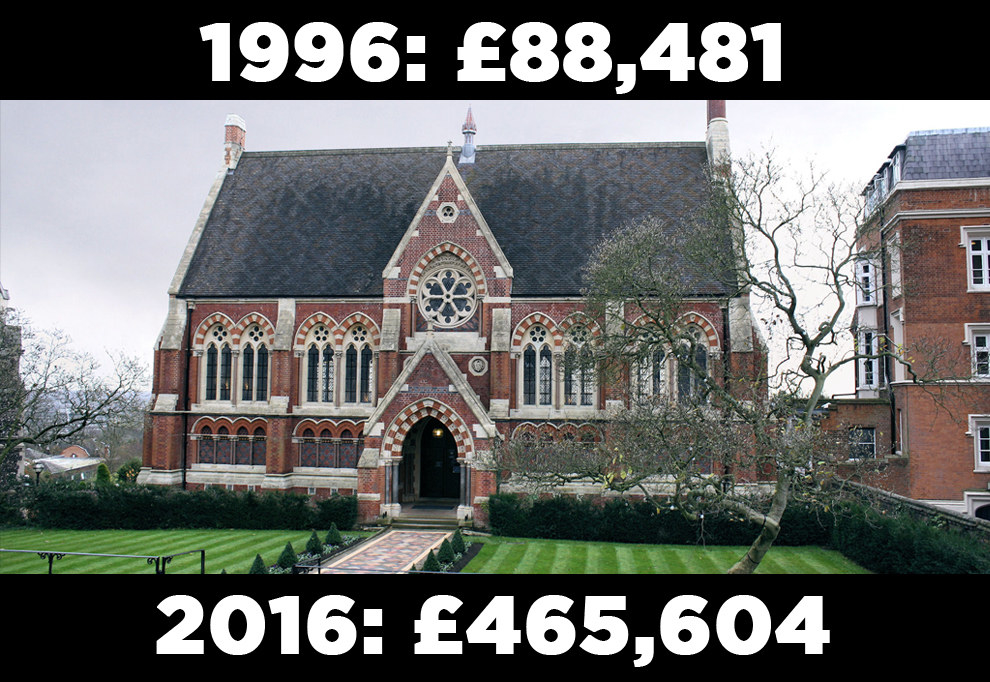 Today, the 1996 average is around £152,418.
For around £135,000, this one-bedroom retirement property could be yours...if you're over the age of 60!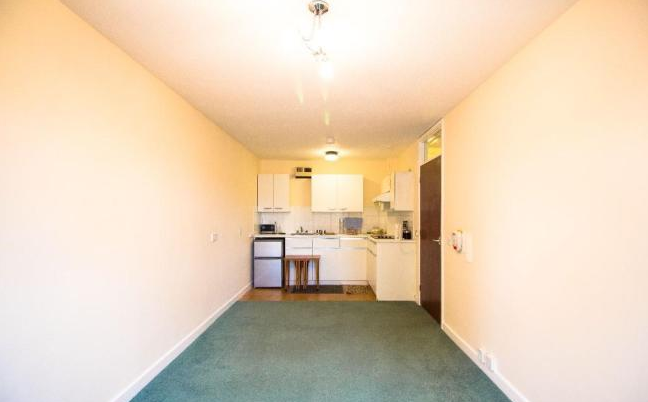 Congratulations on getting on the property ladder at the sprightly age of 60!
27. Havering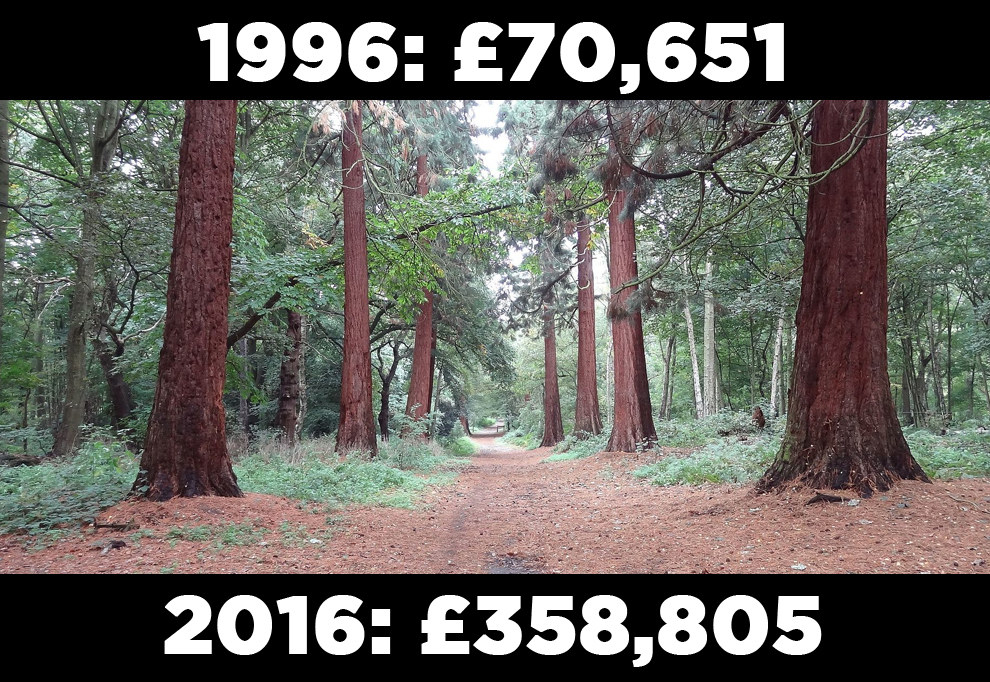 In today's money, that's £121,704 to see what you can find.
Congratulations, you're moving to Havering to live in this £110,000 mobile home, which is only available to people over 50.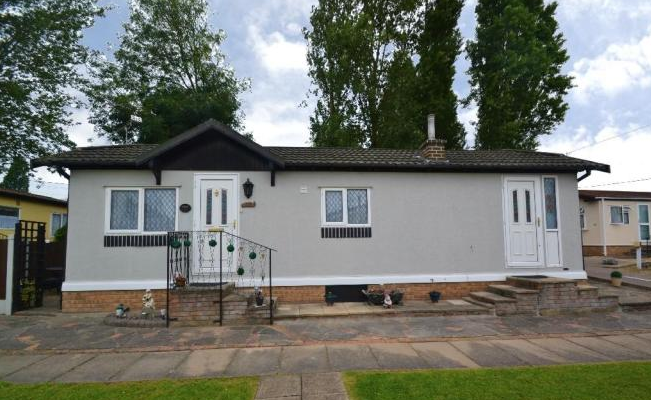 28. Hillingdon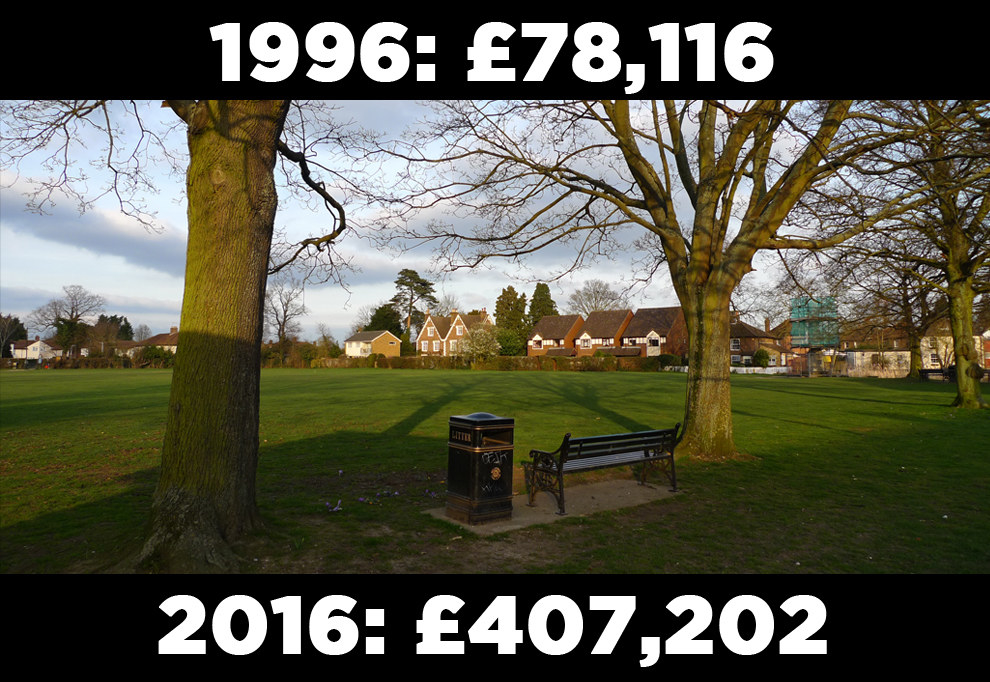 Today, that's about £134,563 to spend on the house of your dreams. What can you get for that price?
SURPRISE, it's another houseboat, this time for about £110,000, not including the mooring.
And with the money left over, you can also buy one of these lovely garages for £20,000.
29. Merton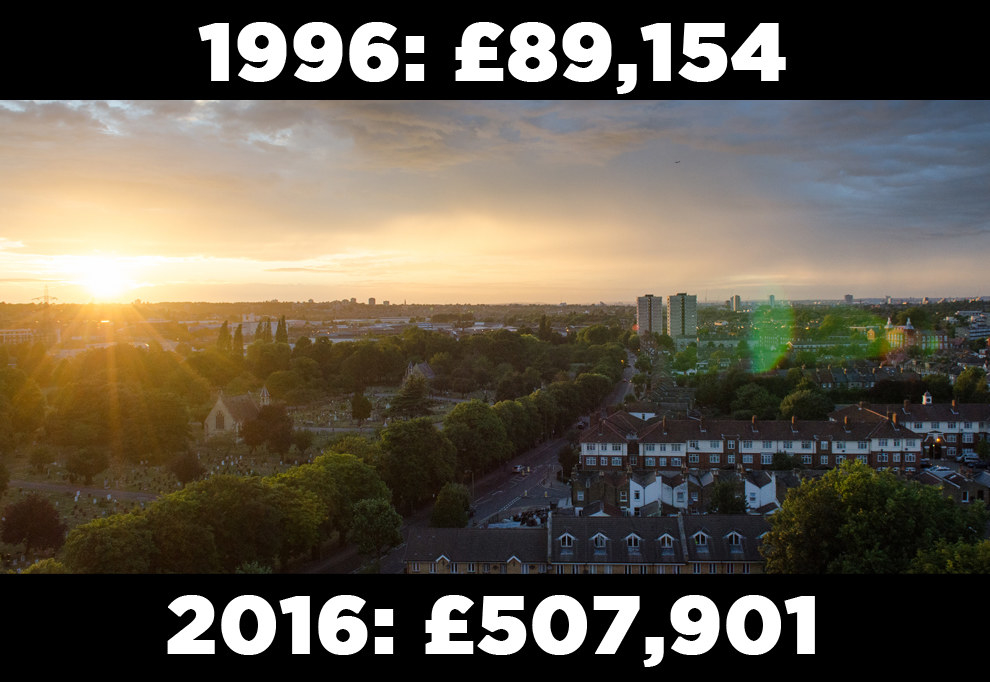 What can you get for £153,577, the 1996 average in today's money?
Uh, not really anything, it seems. But you CAN get a few parking spots!
The one on the left is £26,500, and the much more glam one on the right is a cool £40,000. Go on, treat yourself.
30. Redbridge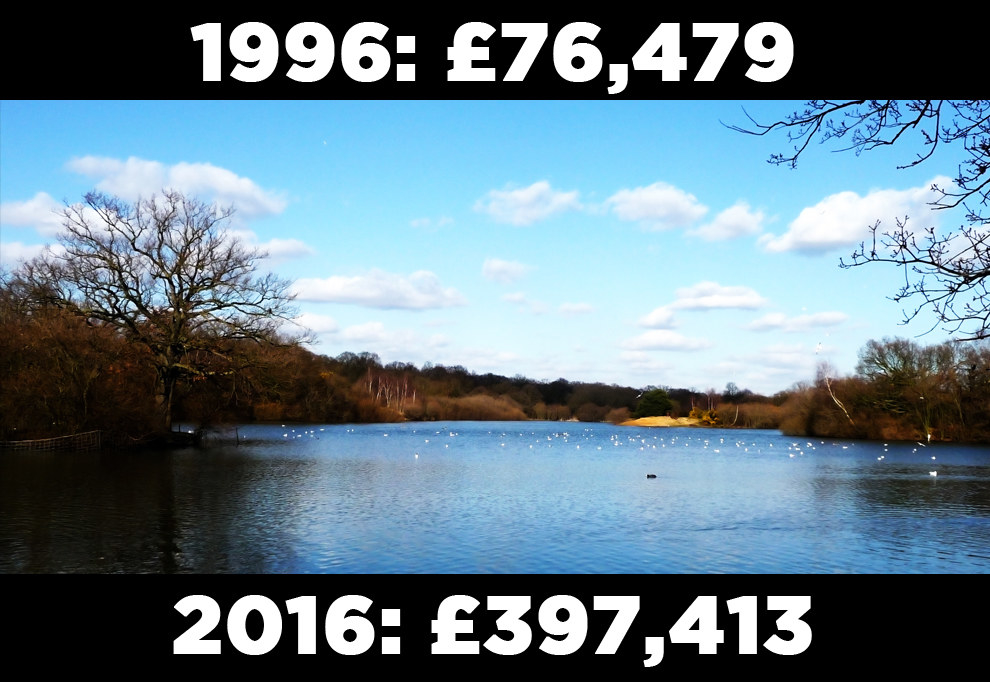 That 1996 price is an average of £131,743 today.
For that price, today you can pretty much just get a bunch of one-bedroom flats for over-60s, like this one.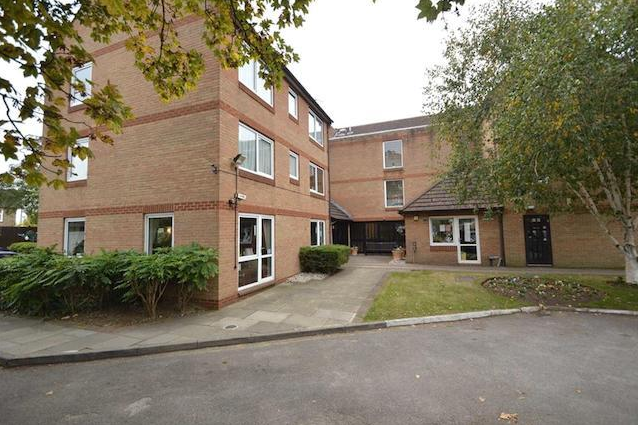 31. Sutton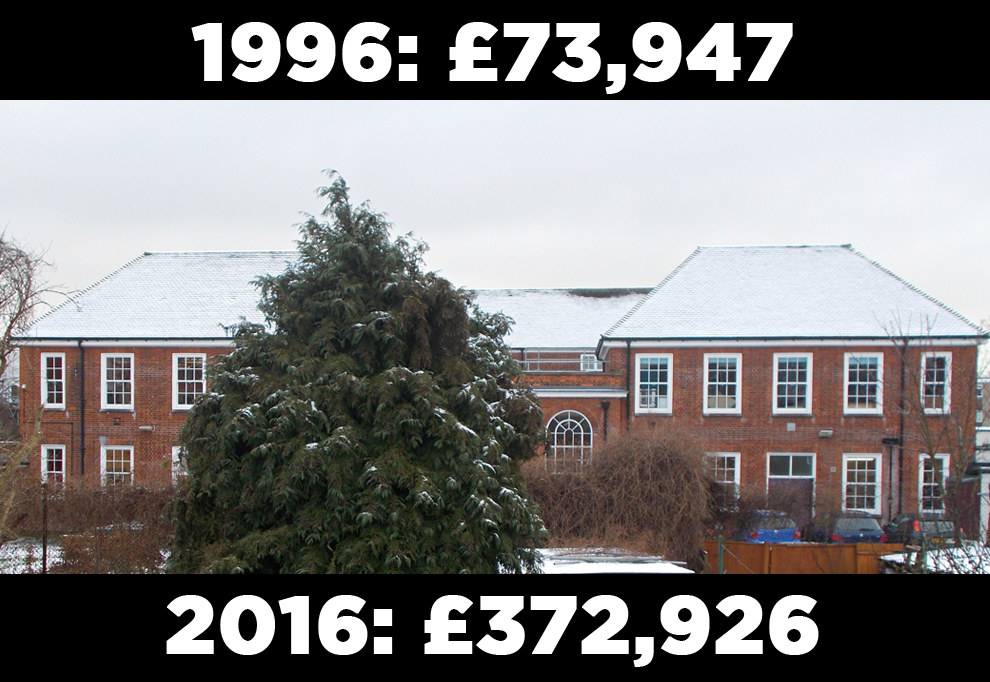 Today, that 1996 average is worth £127,381.
Well, it looks like right now there's not really anything available for under £130,000 in Sutton, not including shared ownership schemes.
32. Kingston upon Thames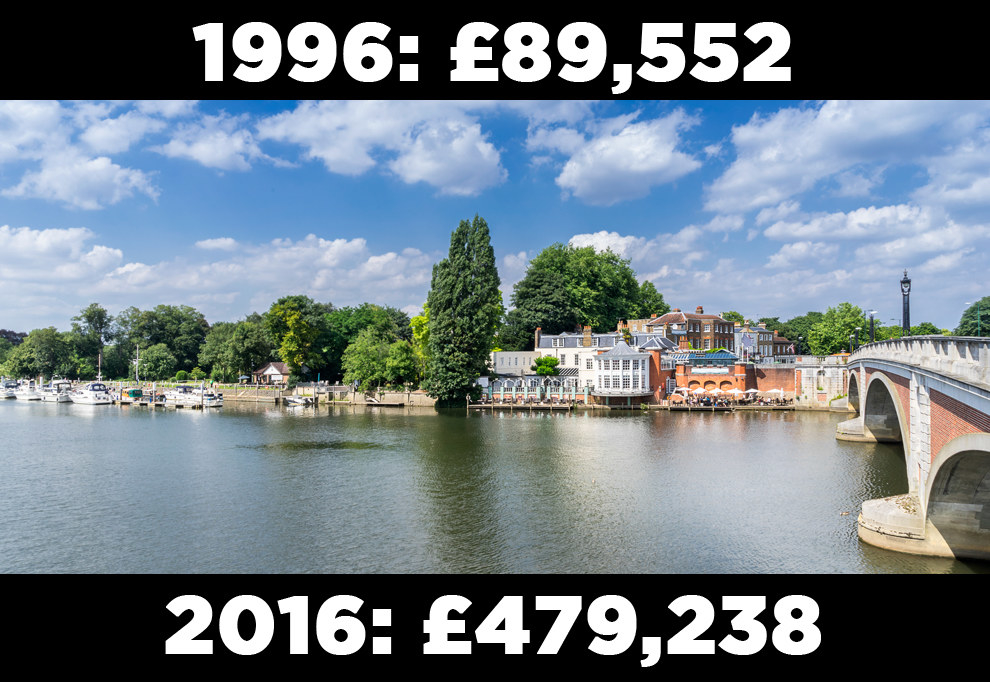 Nowadays that 1996 average is worth £154,263.
Welp, it's another retirement property, a one-bedroom for around £160,000 available to over-60s.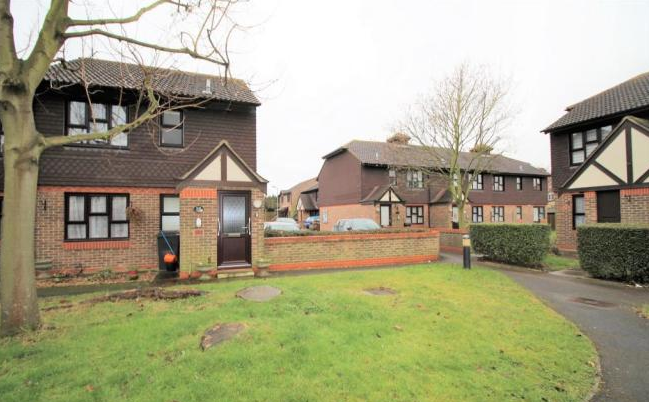 33. Croydon
Average prices have gone up less in Croydon than in some other boroughs since 1996, when the average home cost £122,990 in today's money. What can you get for that?
Well, you can get this freehold site with planning permission for a two-bed bungalow for £110,000.
Maybe the trick is to know how to build houses. Or, just maybe, the trick is to be born rich. Or to wait until you're over 60. In any case, happy house-hunting, and see you on the river.