London's Oxford Street was brought to a standstill on Wednesday night by a Ferguson-inspired protest.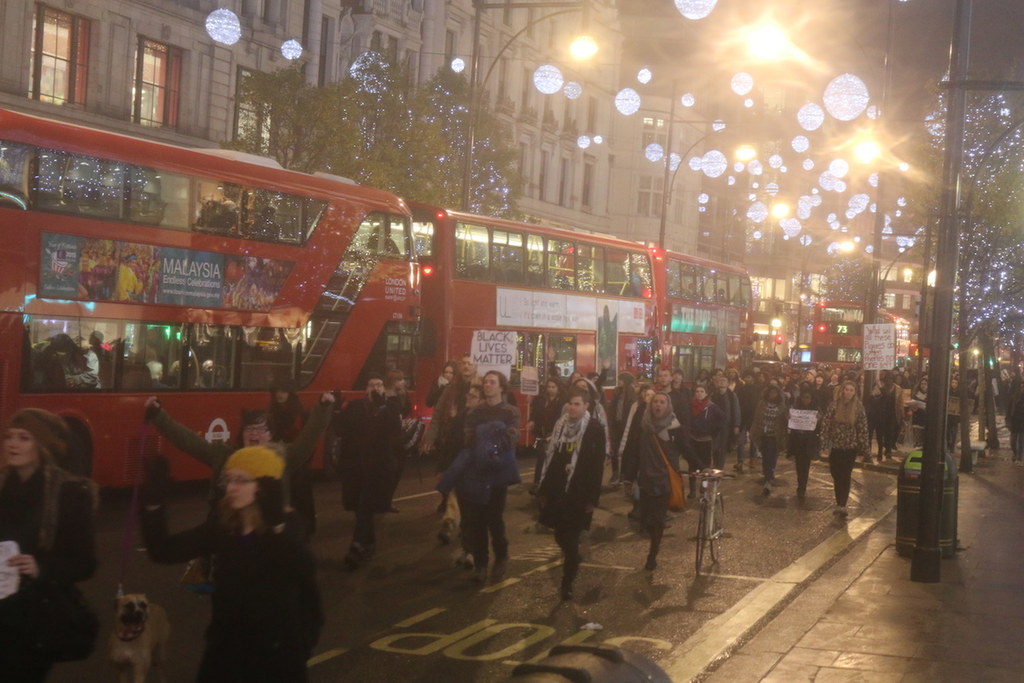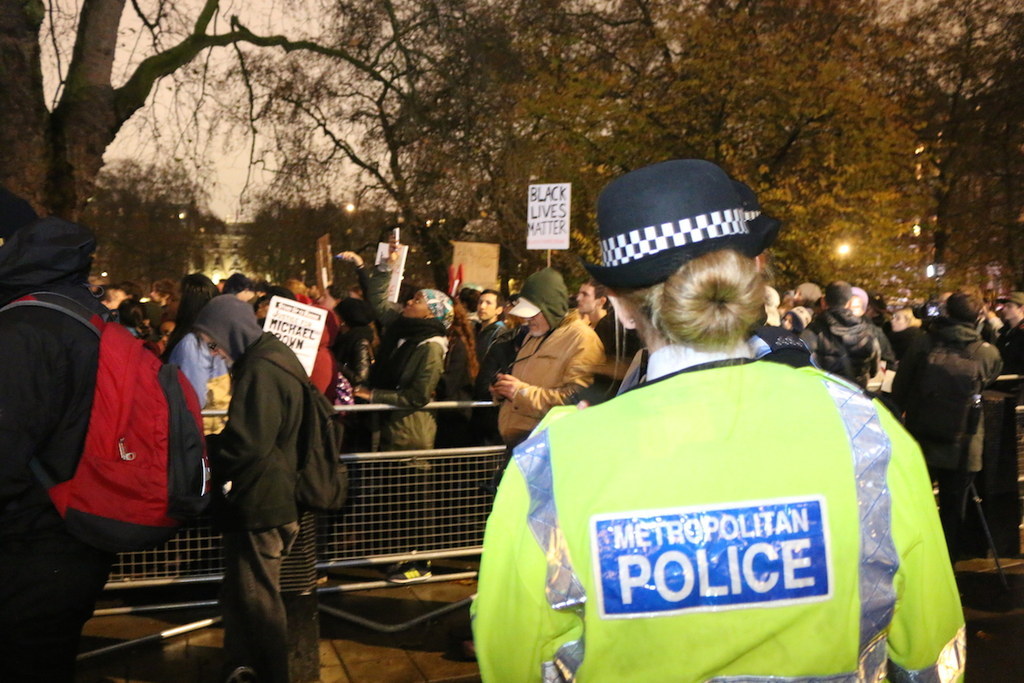 The initial embassy event was organised by the London Black Revs, the NUS Black Students' Campaign, Black Activists Rising Against Cuts, and Defend the Right to Protest.
The organisers stressed their solidarity with demonstrators in Ferguson, saying: "In the same year that Mark Duggan's murder was deemed lawful, and where the USA's ongoing war on black people has been defined by a string of killings of black men by police, it is as important as ever to affirm solidarity between our people across borders."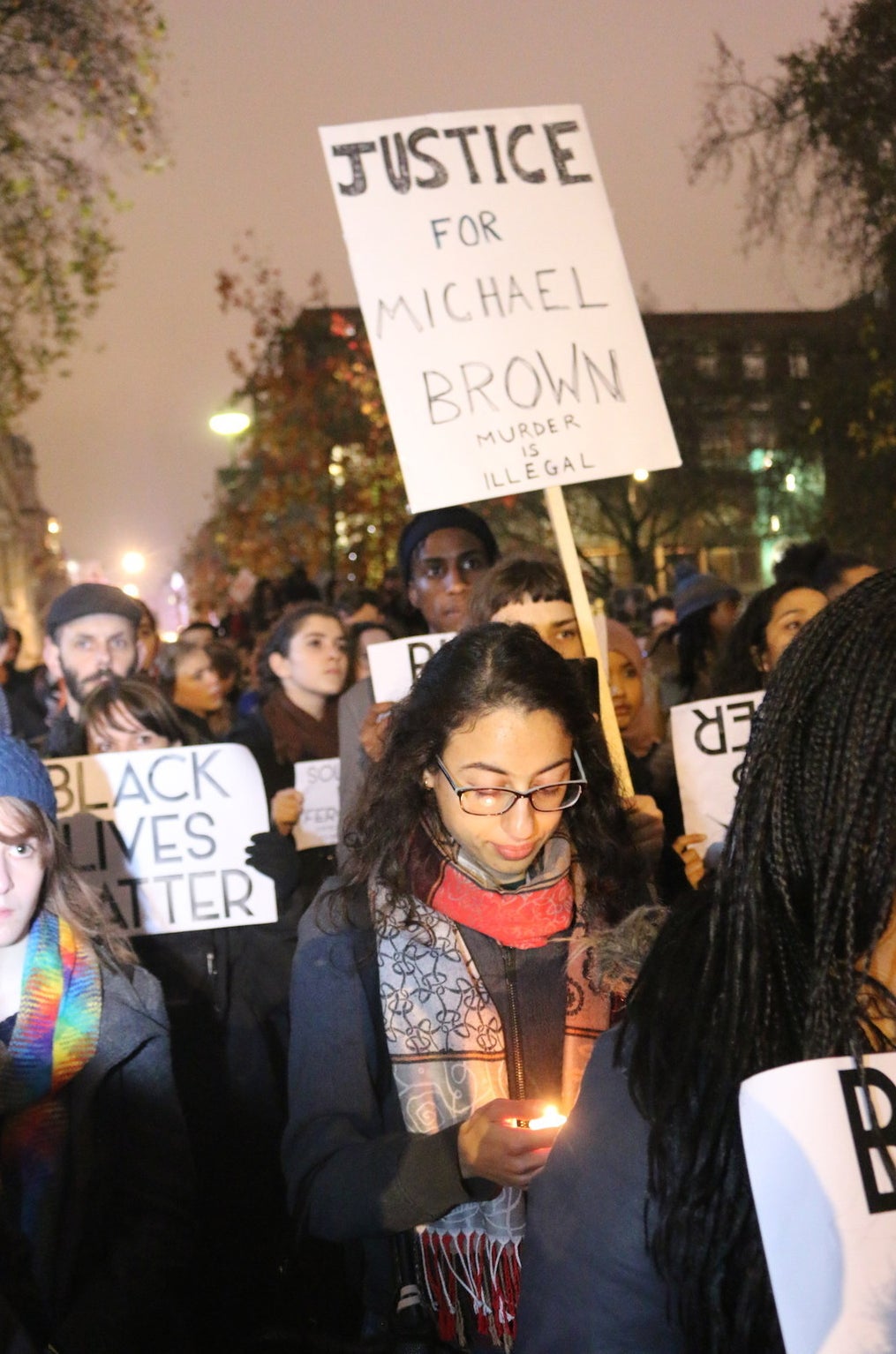 The family of Mark Duggan, who was shot by police in London in 2011, spoke outside the embassy.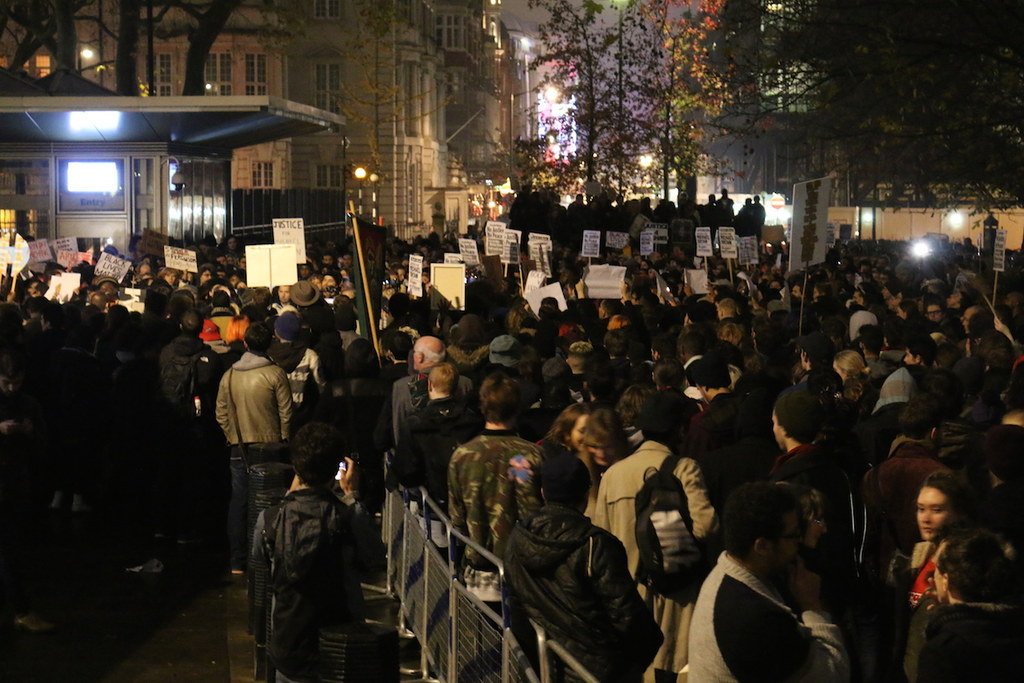 Duggan's death sparked riots across England. Earlier this year the courts concluded that the firearms officer who shot him had acted lawfully.
After speeches at the embassy demonstration concluded, the protest turned into an unplanned march through central London, blocking traffic as protesters filled the capital's streets.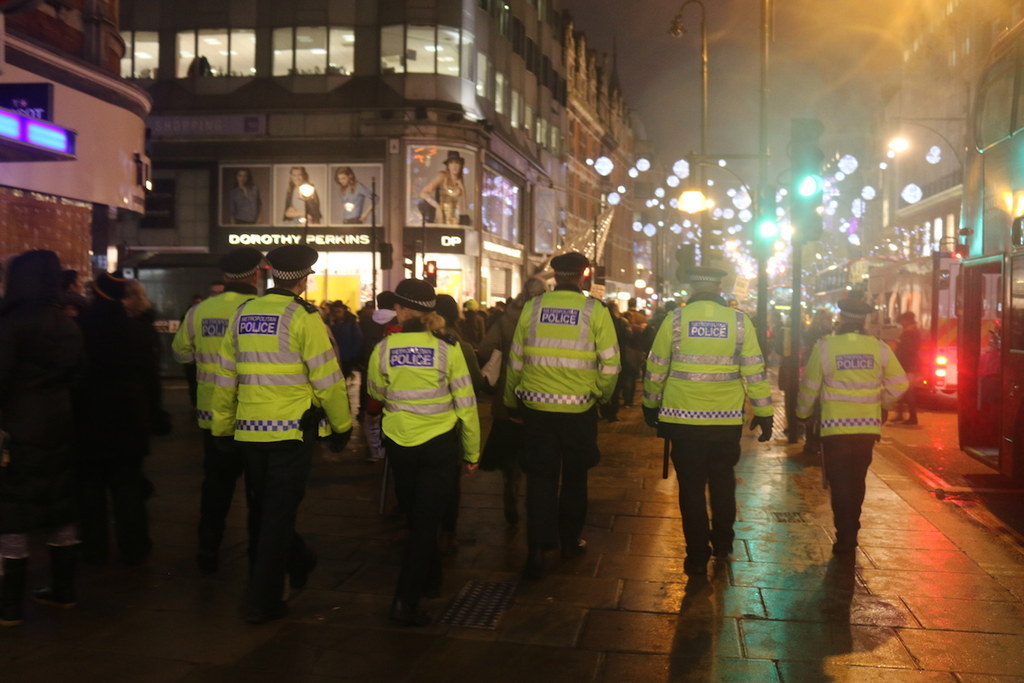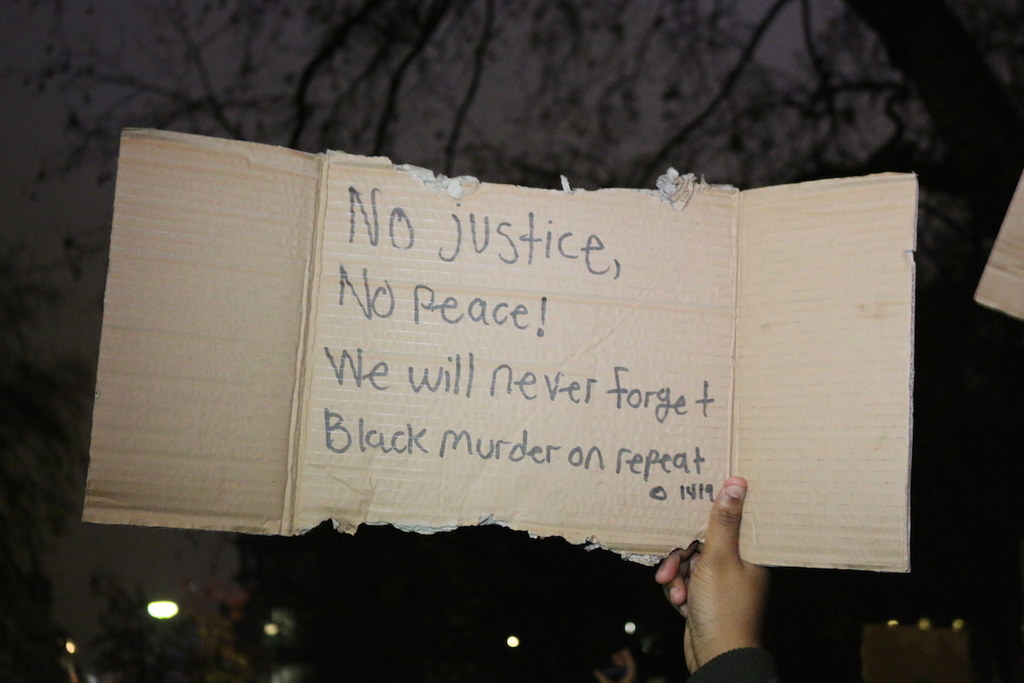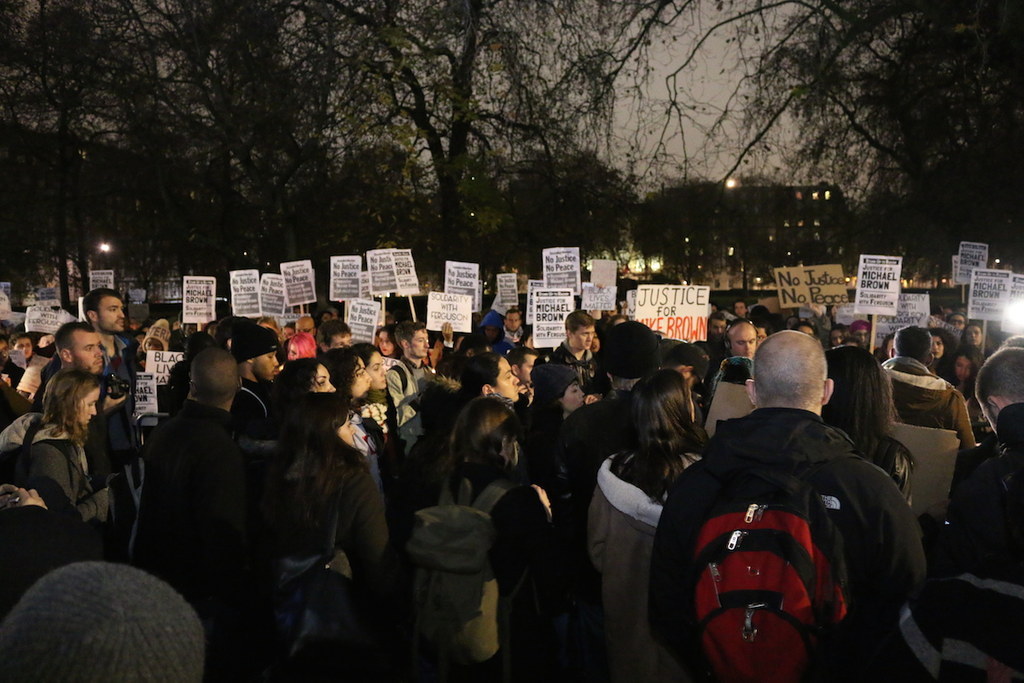 Once away from the embassy, the demonstration took on a life of its own, moving amid blocked cars and buses throughout central London.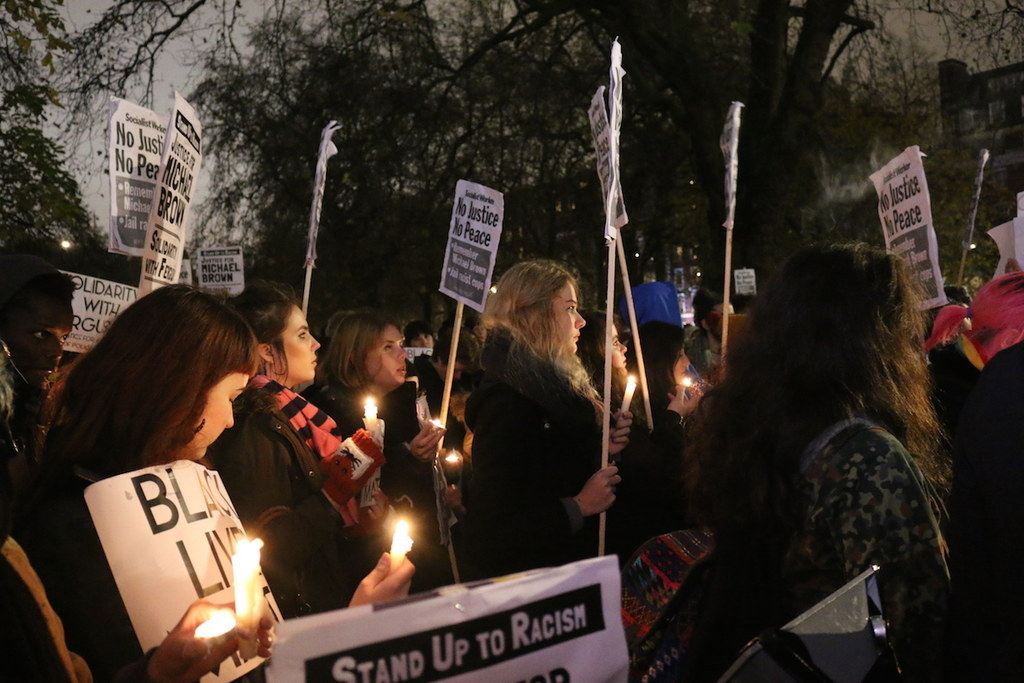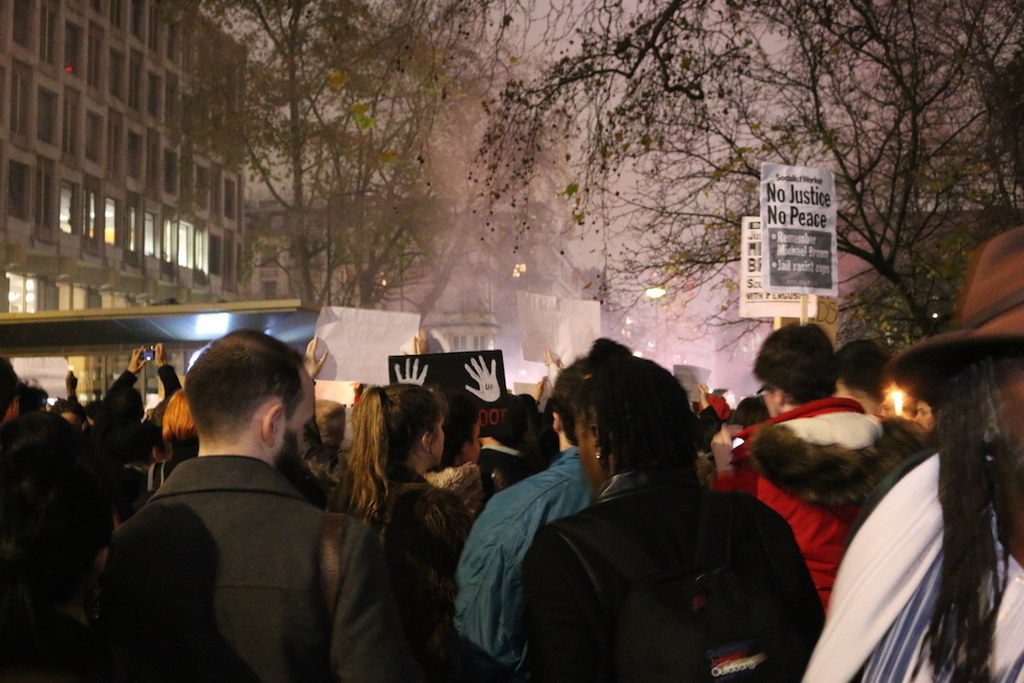 One protester told BuzzFeed News: "I came out because it could be me. It could be my friends, it could be my family, it could be anyone. No one should feel that threat on their life every day, hanging over their head, that they could be shot down and there would be no retribution. It's completely unacceptable.
"So everyone's come out tonight to show their anger, and to show that we will take action – we will take to the streets – to voice our anger."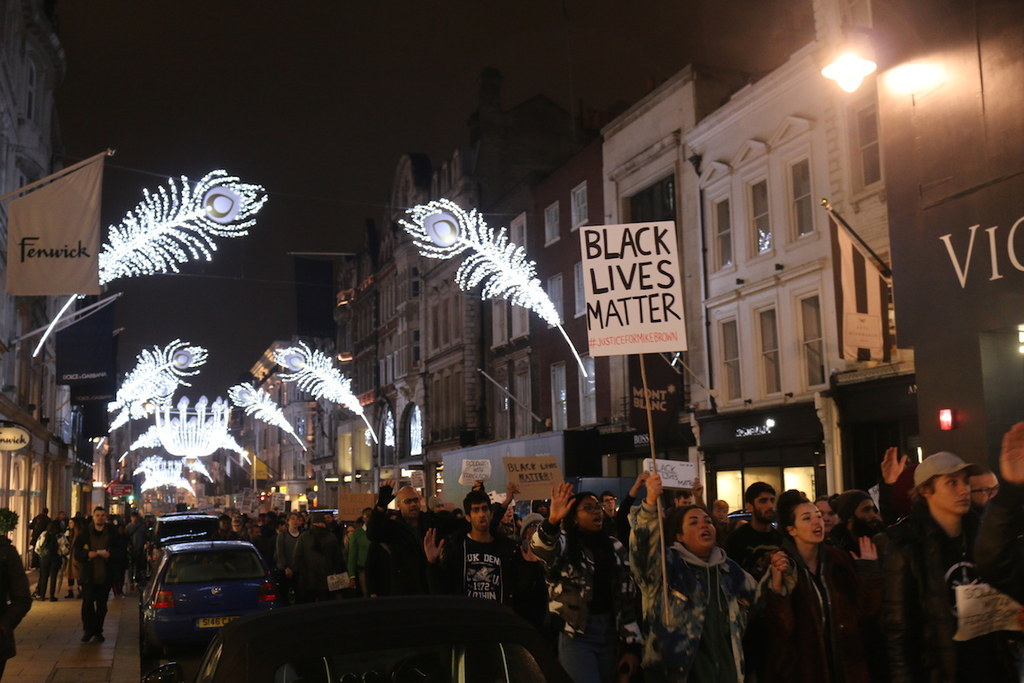 There was a limited police presence that tried at one point to direct the demonstration.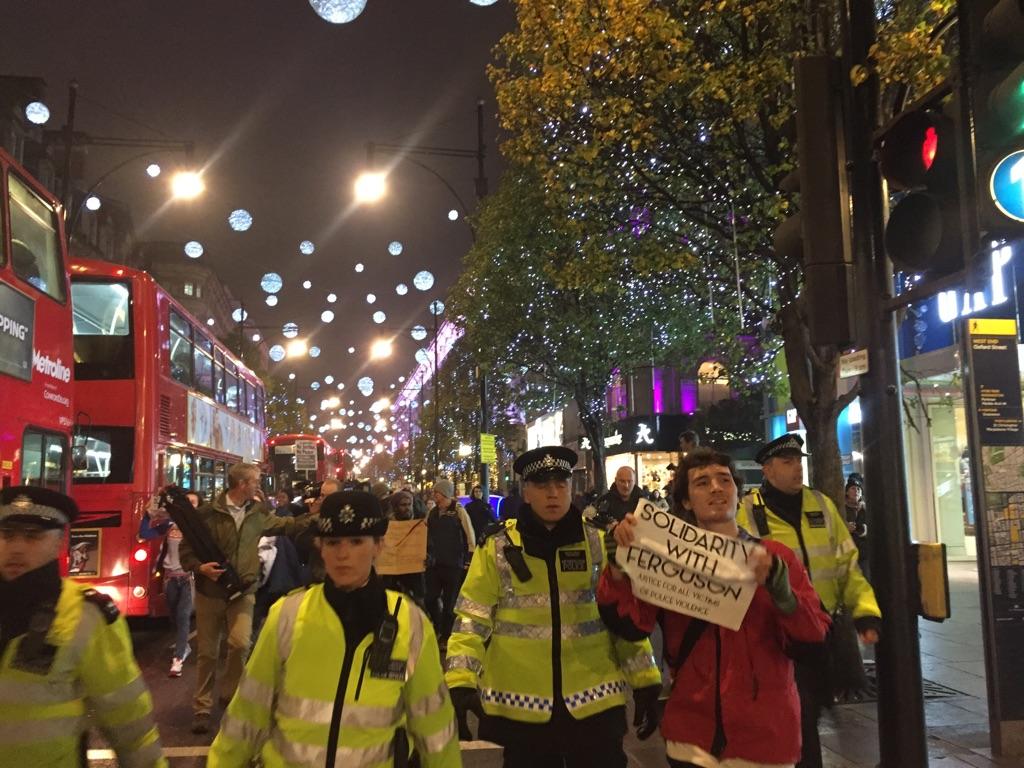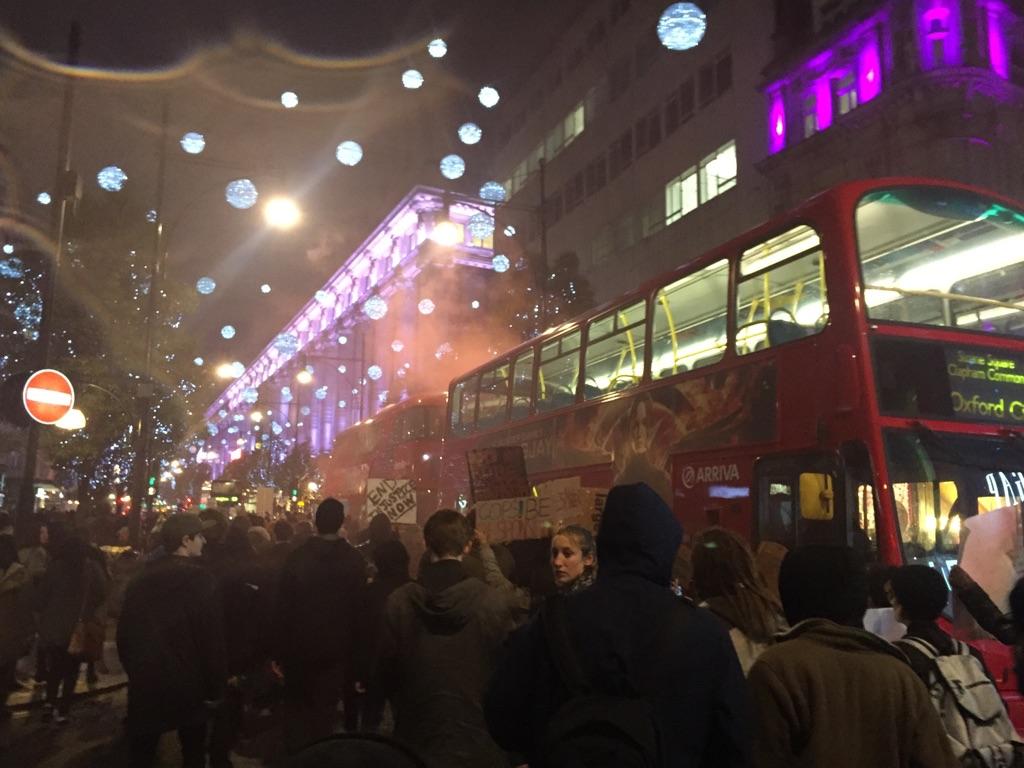 Smoke bombs were released by some protesters.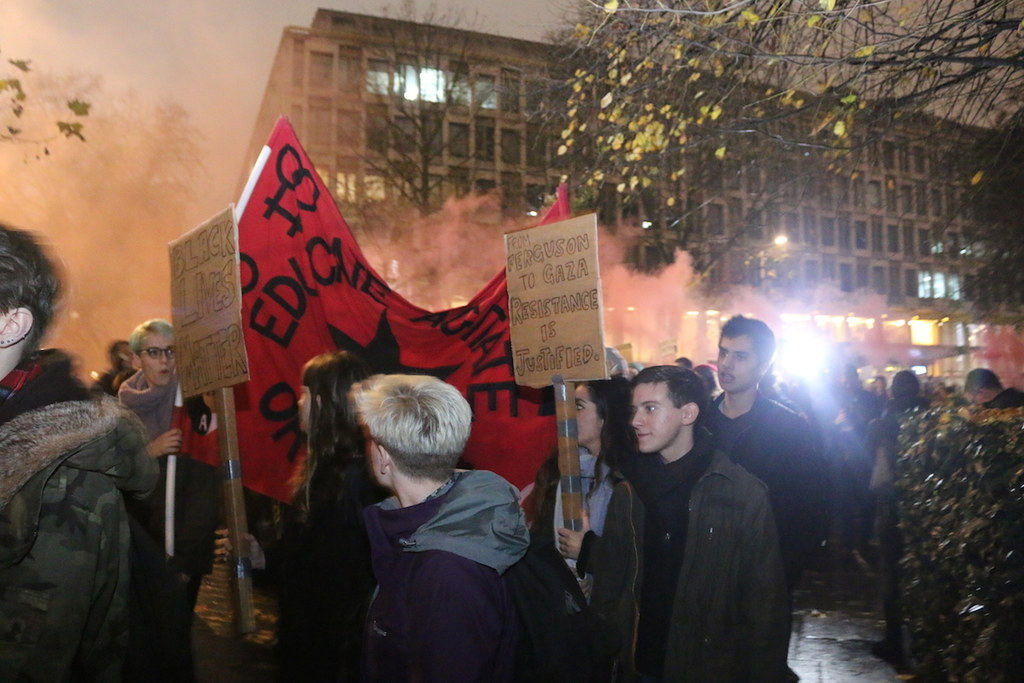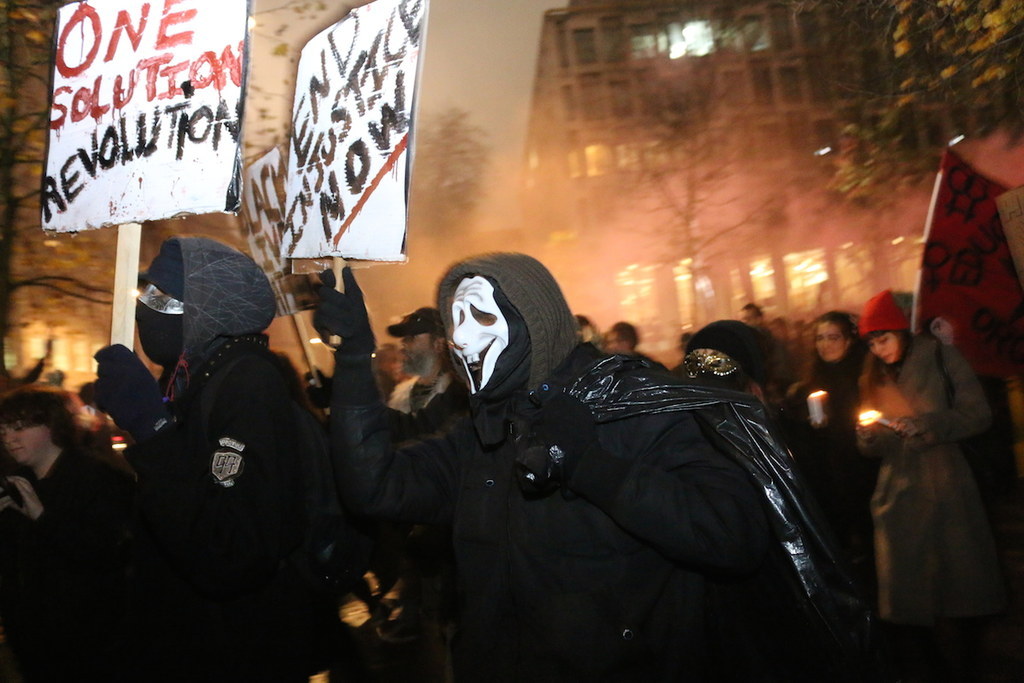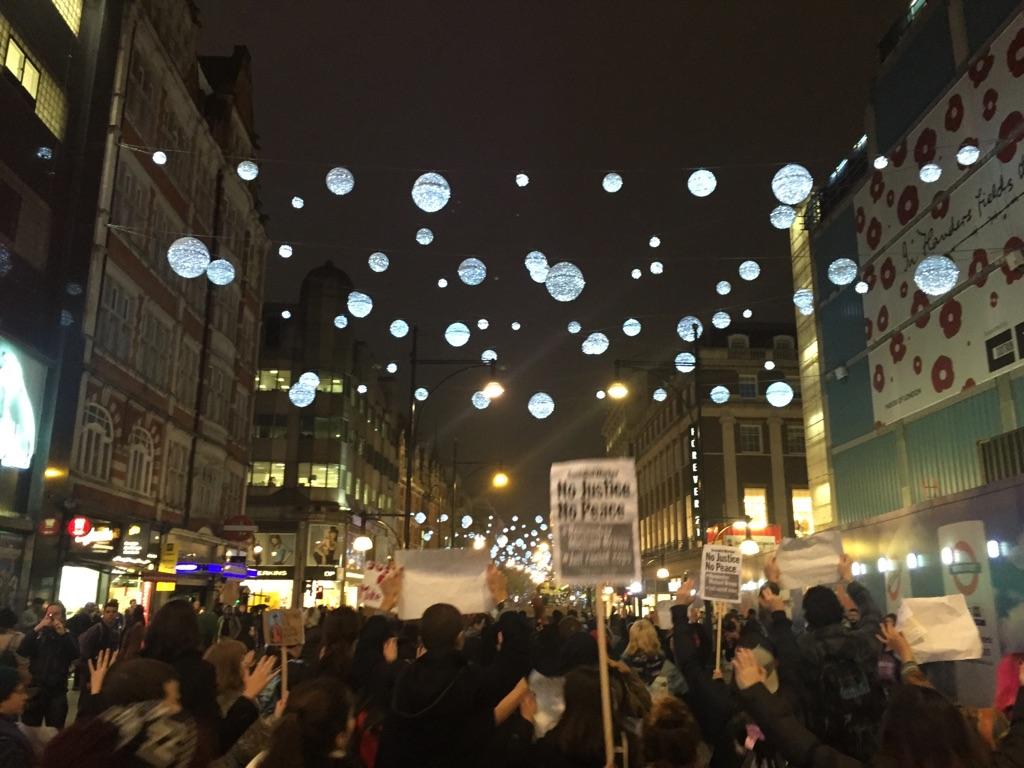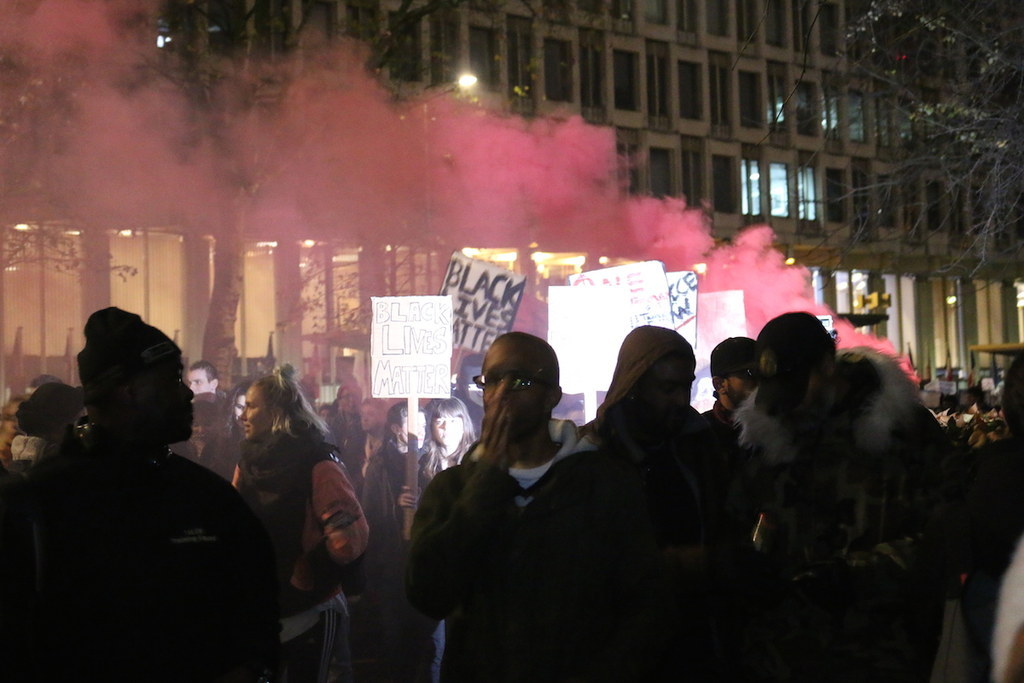 Protesters chanted "Being black is not a crime" and "Who killed Michael Brown? Police killed Michael Brown" as they walked through central London.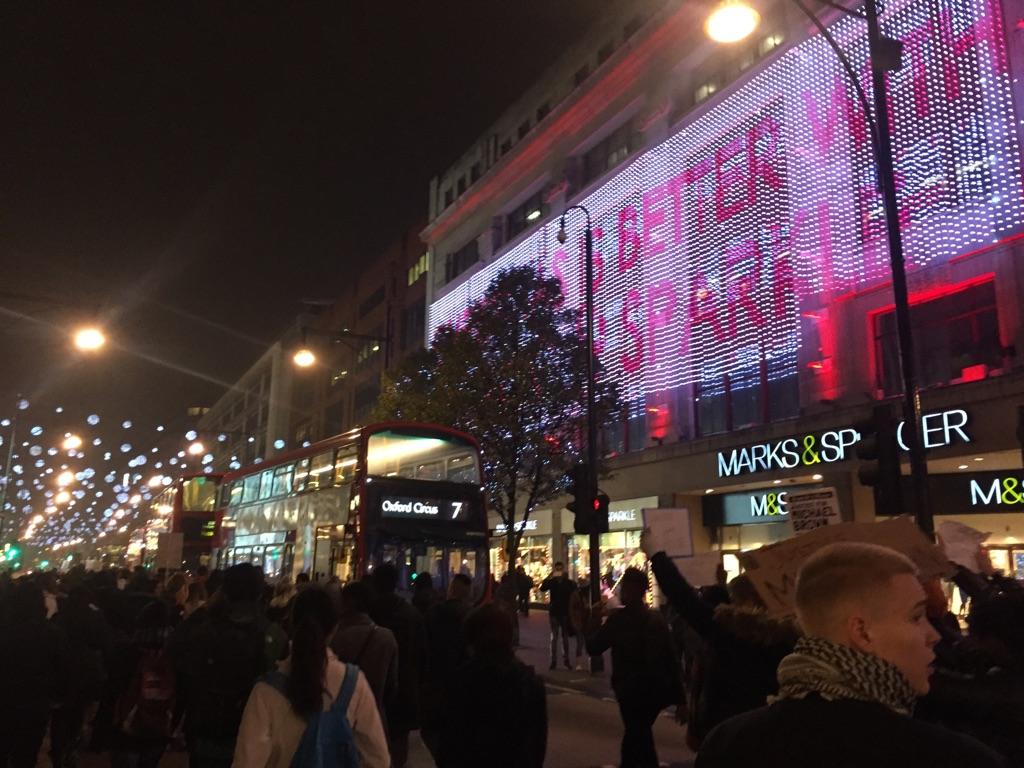 They also chanted "Hands up, don't shoot!" – a line made famous by protesters in Ferguson.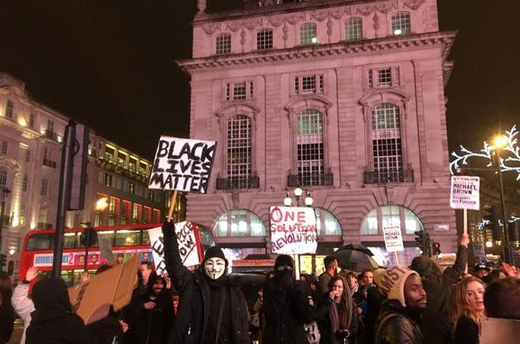 Protesters told BuzzFeed News that the demonstration was due to end outside Charing Cross police station.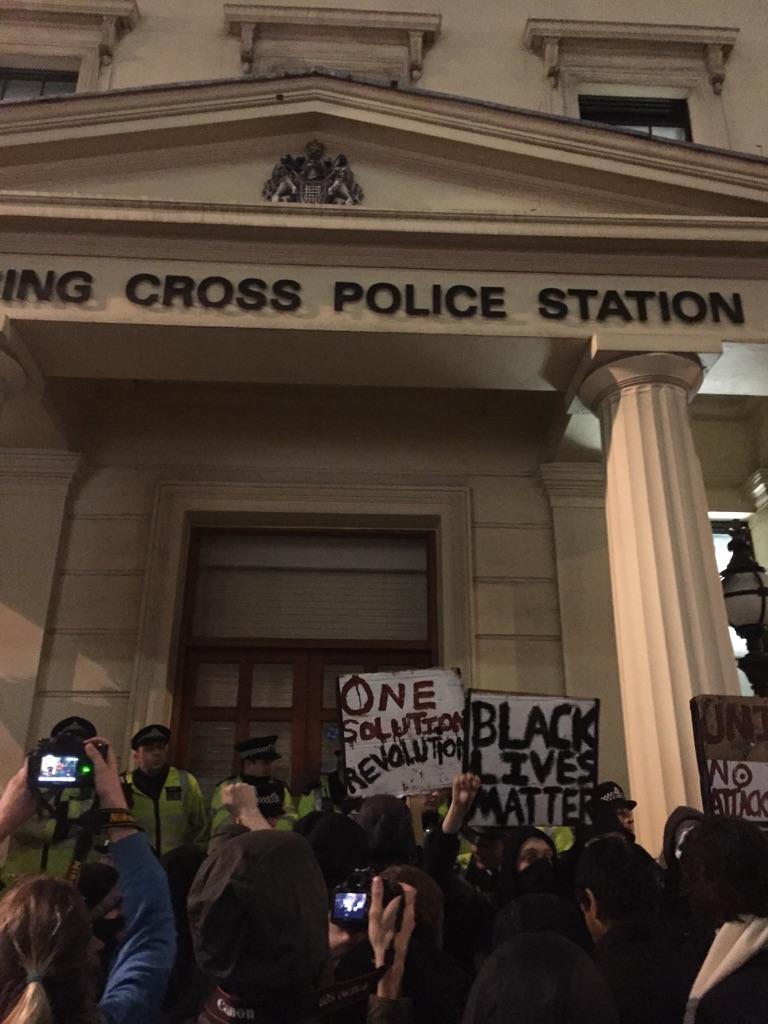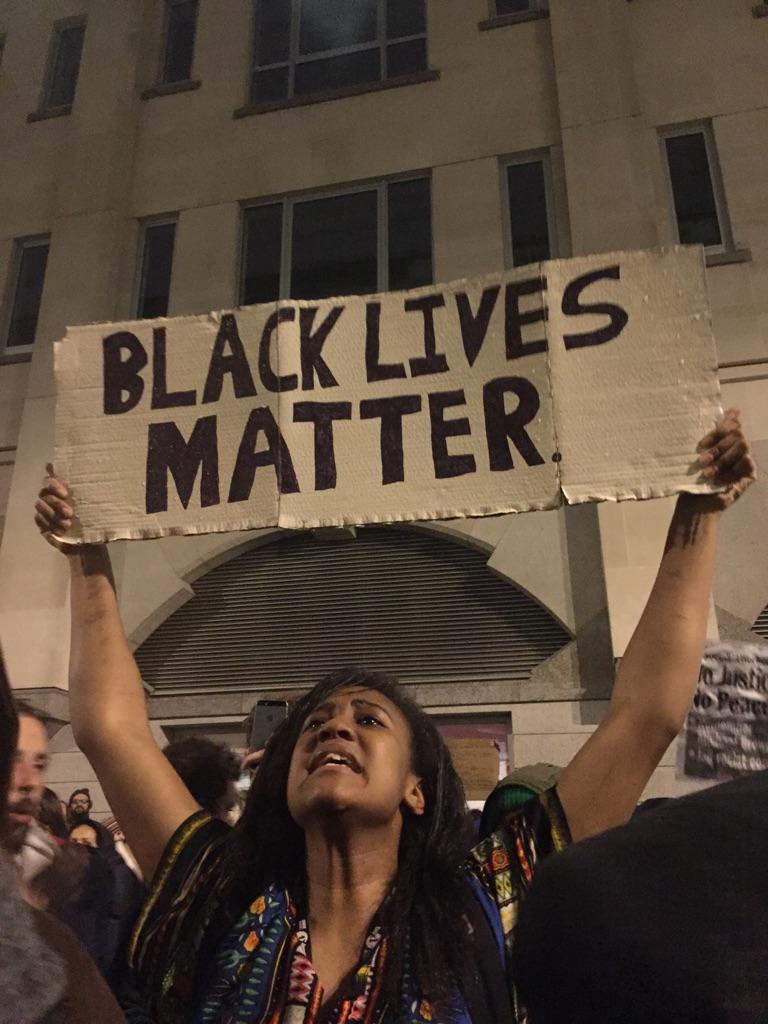 However, protesters continued and made their way through Trafalgar Square, past Downing Street, and on to parliament.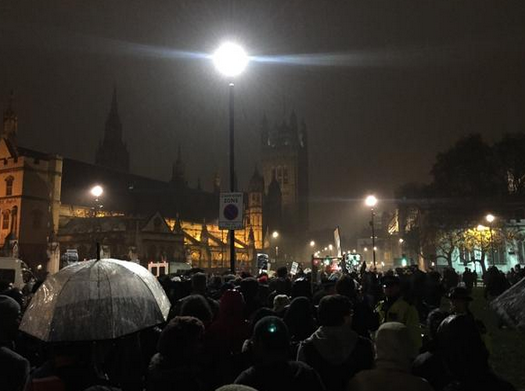 Police told BuzzFeed News that the crowd was smaller than expected.
As the crowd dissipated around 10:30pm, some minor scuffles broke out between police officers and demonstrators, but the march was on the whole peaceful.