Anne Hathaway was on The Graham Norton Show last night, and gave away the secret of how to film a movie in zero gravity.
Here's how to do SPACE ACTING Anne Hathaway-style, in just two easy steps.
And boom: You're in space.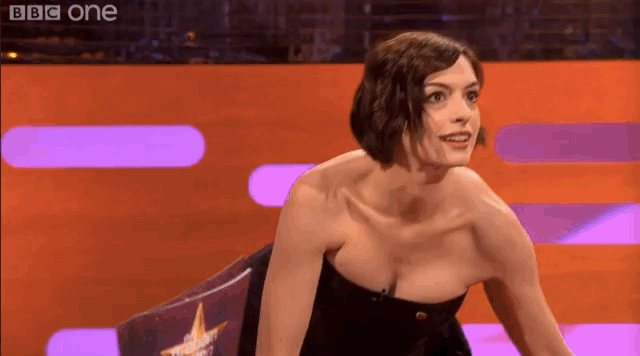 No wonder she's an Oscar-winner.
And then it kinda looked like Anne Hathaway and Lena Dunham were BFFs. Watch the whole clip here:
Or, watch the whole show here.