American hostage Luke Somers, who had been held by Al-Qaeda in the Arabian Peninsula (AQAP) since his kidnapping in September 2013, has died in an overnight rescue attempt in Yemen.
Another hostage, South African teacher Pierre Korkie, was also killed during the failed rescue bid.
A US official told The New York Times that Somers, 33, was shot by his captors during a raid to rescue him in Yemen's southern governorate of Shabwa, and died from his injuries while being transported to a U.S. naval ship.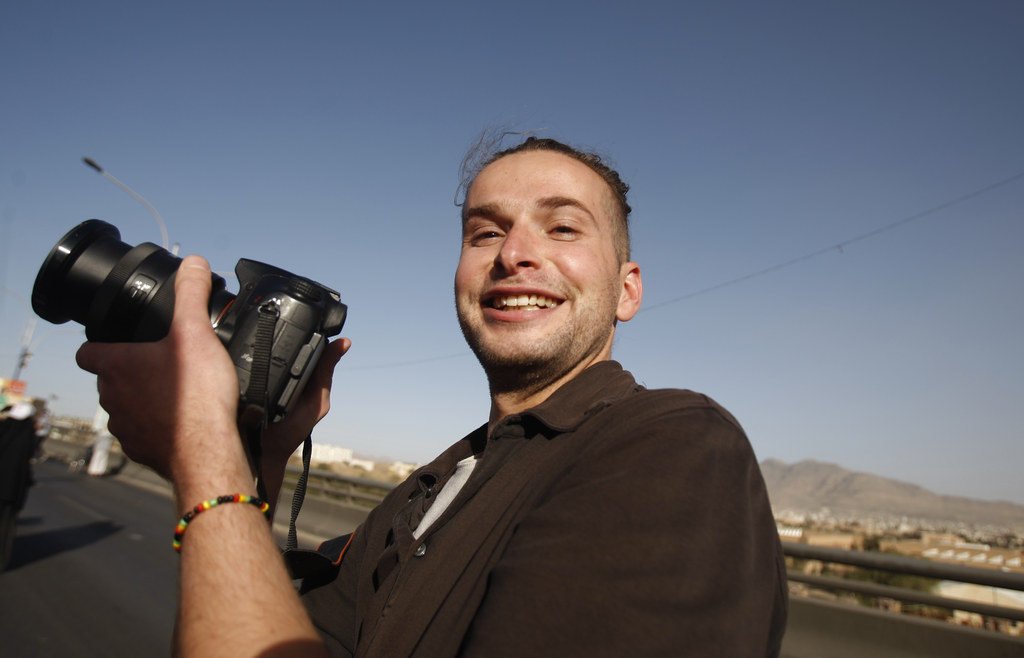 President Obama has commented on the failed operation, calling it a "barbaric murder". In a statement released by the White House, Obama extended his condolences to Somers' family:
The United States strongly condemns the barbaric murder of Luke Somers at the hands of Al-Qa'ida terrorists during a rescue operation conducted by U.S. forces in Yemen in partnership with the Yemeni government. On behalf of the American people, I offer my deepest condolences to Luke's family and to his loved ones. I also offer my thoughts and prayers to the family of a non-U.S. citizen hostage who was also murdered by these terrorists during the rescue operation. Their despair and sorrow at this time are beyond words.
The President's statement also explained the circumstances surrounding the operation:
Luke Somers was kidnapped fifteen months ago in Yemen and held hostage by Al-Qa'ida in the Arabian Peninsula (AQAP). Since his capture, the United States has been using every tool at our disposal to secure his release. Earlier this week, a video released by his terrorist captors announced that Luke would be killed within 72 hours. Other information also indicated that Luke's life was in imminent danger. Based on this assessment, and as soon as there was reliable intelligence and an operational plan, I authorized a rescue attempt yesterday. I also authorized the rescue of any other hostages held in the same location as Luke.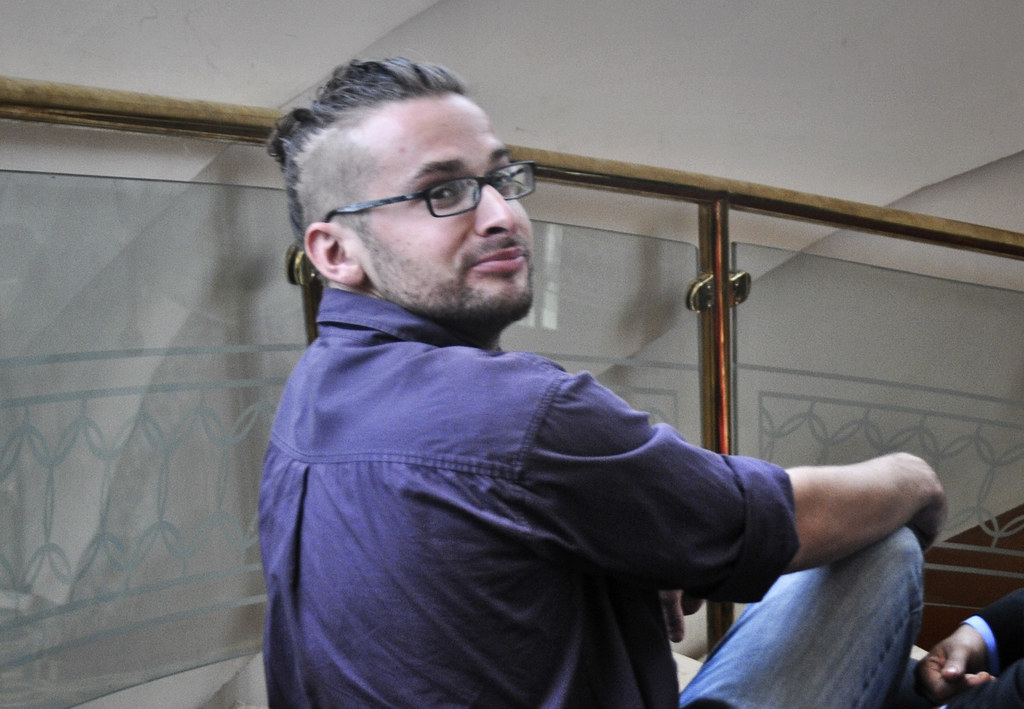 The news comes two days after the National Security Council confirmed a previous failed attempt to rescue Somers on Nov. 25 in Yemen's eastern region of Hadramawt.
In that American and Yemeni operation, U.S. troops managed to rescue eight of AQAP's hostages from a cave, but Somers and other hostages had been moved out of the cave two days before the rescue attempt.
AQAP issued a video in response to the November 25 raid threatening to kill Somers if the U.S. government did not meet its demands, which were not specified. The video included a message from Somers, who said: "I'm looking for any help that can get me out of this situation. I'm certain that my life is in danger. So as I sit here now, I ask if anything can be done, please let it be done. Thank you very much."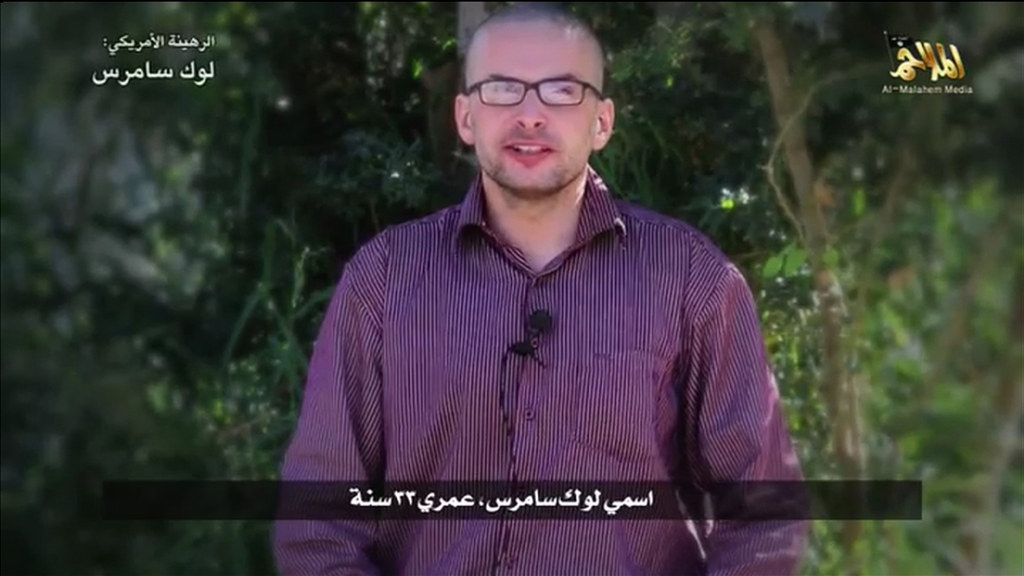 U.S. Secretary of Defense Chuck Hagel and Secretary of State John Kerry also released statements explaining the decision to attempt a rescue, and commending the troops who took part in the operation. Kerry's statement read:
Even in our grief, we couldn't be more proud of the brave men and women of the U.S. military who twice risked their lives in operations to try and bring Luke home safely. We also appreciate the efforts of the dedicated intelligence, law enforcement, and diplomatic professionals who supported these operations, and we are particularly grateful to the Yemeni government, under the leadership of President Hadi, for their critical and supportive role in trying to liberate this young American from unfathomable captivity, and for their enduring partnership in combating the scourge of AQAP.
Yemen's national security chief Maj. Gen. Ali al-Ahmadi also confirmed at a conference in Bahrain that AQAP had intended to kill Somers Saturday:
Al-Qaeda promised to conduct the execution today so there was an attempt to save them but unfortunately they shot the hostage before or during the attack. He was freed but unfortunately he was dead.
Secretary Hagel said there were "compelling reasons" to believe Somers' life was in danger:
On behalf of the men and women of the U.S. armed forces, I extend our condolences, thoughts, and prayers to their families and loved ones. Several of the AQAP terrorists holding the hostages captive were killed in the mission.

... Yesterday's mission is a reminder of America's unrelenting commitment to the safety of our fellow citizens - wherever they might be around the world.

I commend the troops who undertook this dangerous mission. Their service and valor are an inspiration to all of us
Mr. Somers' sister Lucy Somers has asked "that all of Luke's family members be allowed to mourn in peace."
South African teacher and aid worker Pierre Korkie was also killed in the operation. The South African disaster relief group Gift of the Givers, who had been negotiating his release, said on its website that Korkie had been set to be freed Sunday:
We received with sadness the news that Pierre (Korkie) was killed in an attempt by American Special Forces, in the early hours of this morning, to free hostages in Yemen...The psychological and emotional devastation to (his wife) Yolande and her family will be compounded by the knowledge that Pierre was to be released by Al Qaeda tomorrow.
Korkie was abducted with his wife Yolande in Yemen in May 2013. She was freed in January 2014 without a ransom being paid.
On social media, mourners paid tribute to the lives and work of Somers and Korkie: