Rihanna has been teasing us all for months. Since releasing her single "Bitch Better Have My Money" way back in March, the star has been spotted dancing at parties, slaying at Fashion Week, and doing just about anything other than releasing a new album.
But last night Ms. Fenty revealed the name and artwork for her 8th studio album at LA's MAMA Gallery, during a party hosted for her by the The FADER.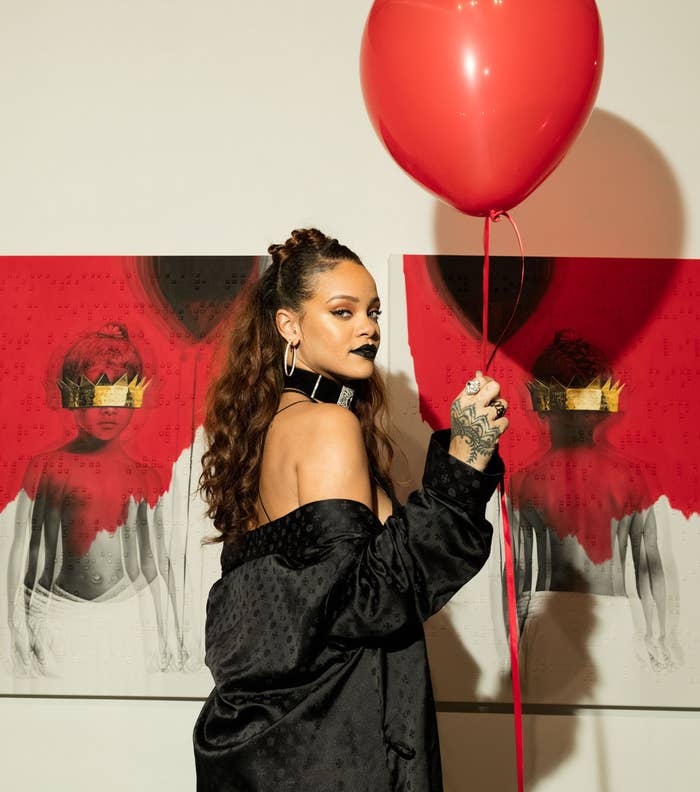 The album, named ANTI, has no official release date yet (*pouts*), but Rih explained the meaning behind its title in an Instagram post after the event.
BadGalRiri also shared ANTI's cover art on Instagram.
She collaborated with contemporary artist Roy Nachum (right) to create the images themselves, and the covers feature writing in braille by poet Chloe Mitchell (left).
Does this mean new music is finally around the corner?