Tonight the Lyon family returns to bless our TV screens for the Season 2 premiere of FOX's Empire, the glitzy musical drama that snatched our hearts and edges last year.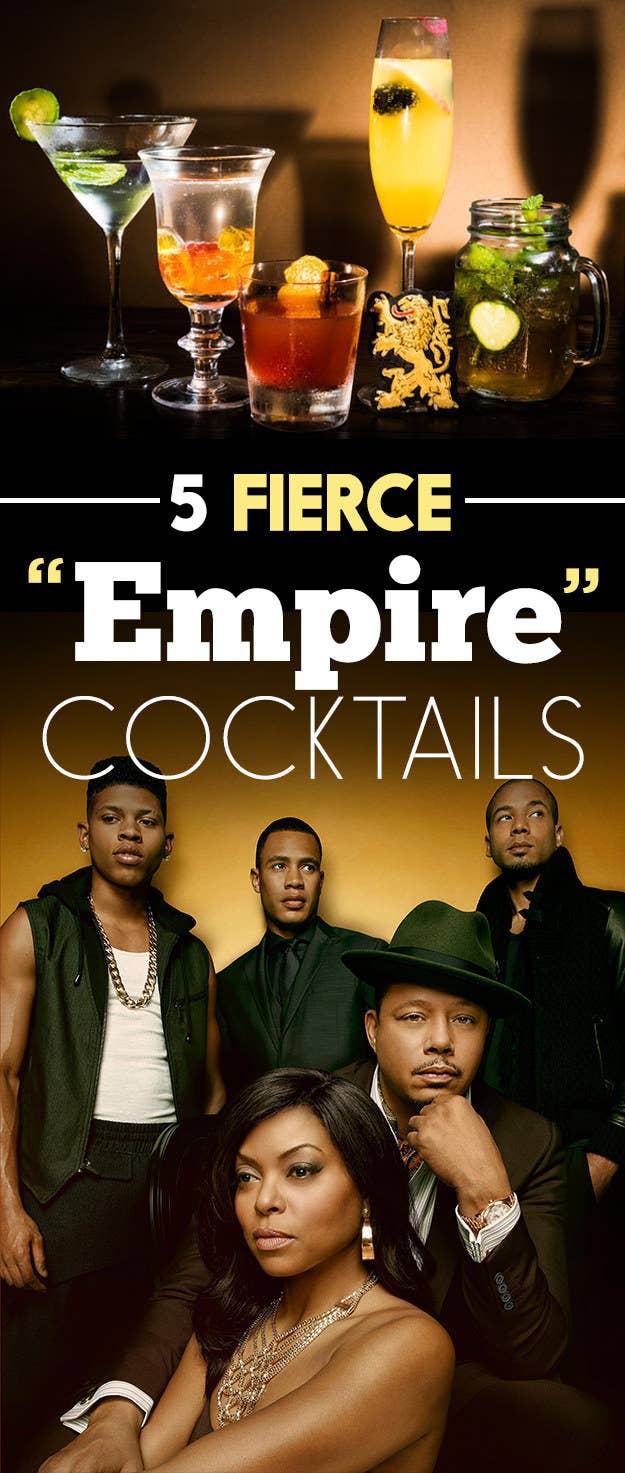 Their glorious reunion demands a toast as fiery and strong as the Lyon family members themselves, so here are some cocktail recipes inspired by our favorite royal songbirds. Gather 'round, have BuzzFeed's drinking game handy, and pour up.
1.
Luscious Lyonade, inspired by Lucious Lyon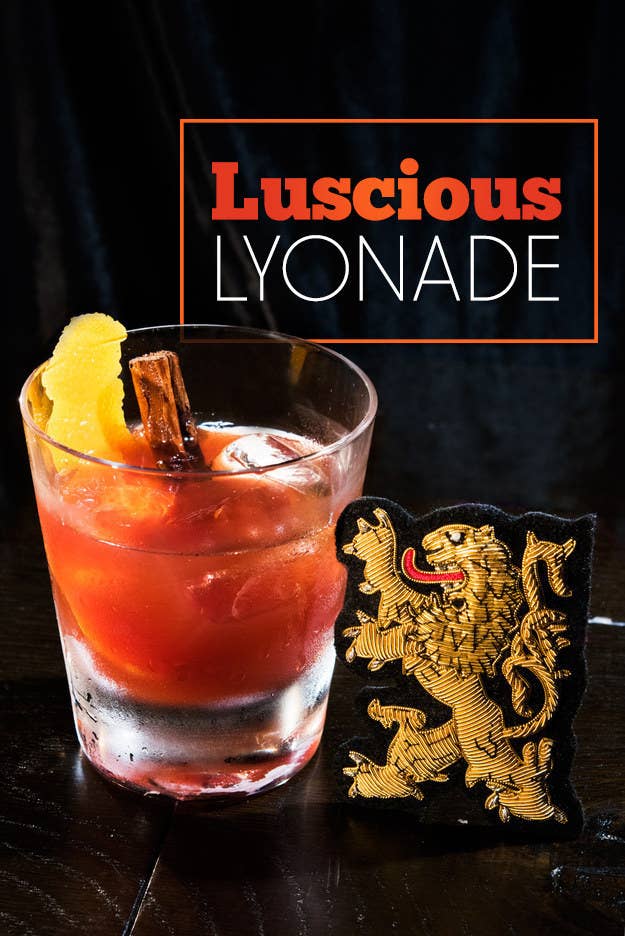 Luscious Lyonade
Serves 1
1.5 oz Hennessy
2 dashes Angostura bitters
One teaspoon dark brown sugar
Few dashes water
Citrus rind
Cinnamon stick
Place dark brown sugar in old-fashioned glass and saturate with bitters. Add a few dashes of water and muddle until dissolved. Fill the glass with ice cubes and add Hennessy. Liberally, because Lucious. Garnish with citrus rind and cinnamon stick for a sweet kick to temper the Lyon's bite.
2.
Cookie's Nookie, inspired by Cookie Lyon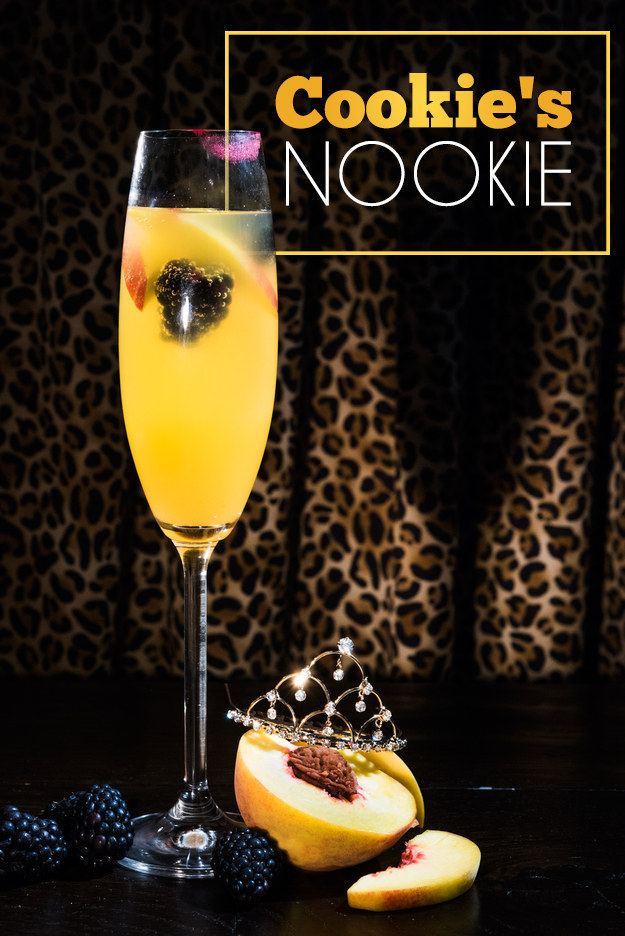 Cookie's Nookie
Makes about 2 quarts
1 bottle chilled Prosecco
1 cup peach nectar
5–8 oz bourbon
2 peaches, sliced
Handful of blackberries
Sugar to taste
Add peach slices to bourbon in pitcher; let sit for an hour or longer in fridge. Stir in peach nectar and Prosecco, then sugar if preferred. When ready to serve, pour into champagne flutes, add blackberries, and warn your guests that it's sweet but it'll pack a mean punch. They betta act like they know.
3.
Bougie Gin Martini, inspired by Andre Lyon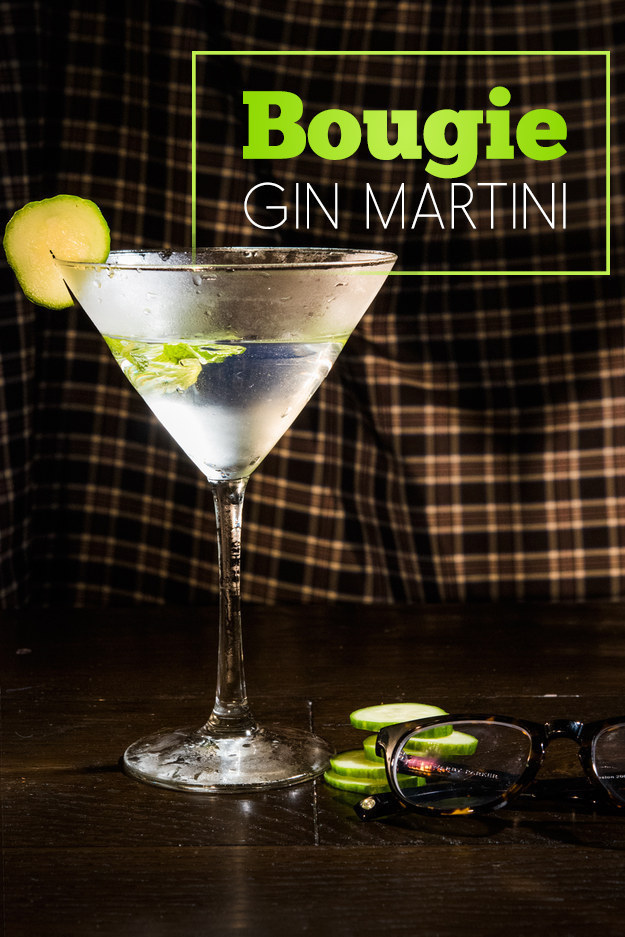 Bougie Gin Martini
Serves 1
1.5 oz gin
0.5 oz dry vermouth
3 oz tonic water, chilled
3 cucumber slices
2 mint leaves
In a martini glass, pour gin and add tonic water. Muddle mint leaves with vermouth, and add along with cucumber slices. Cut one cucumber slice almost in half, and place on rim of glass. Take one sip, then call Rhonda and ask her why your country club doesn't serve the good gin they used to stock when you first started dating.
4.
So What I'm Ginger Beer, inspired by Jamal Lyon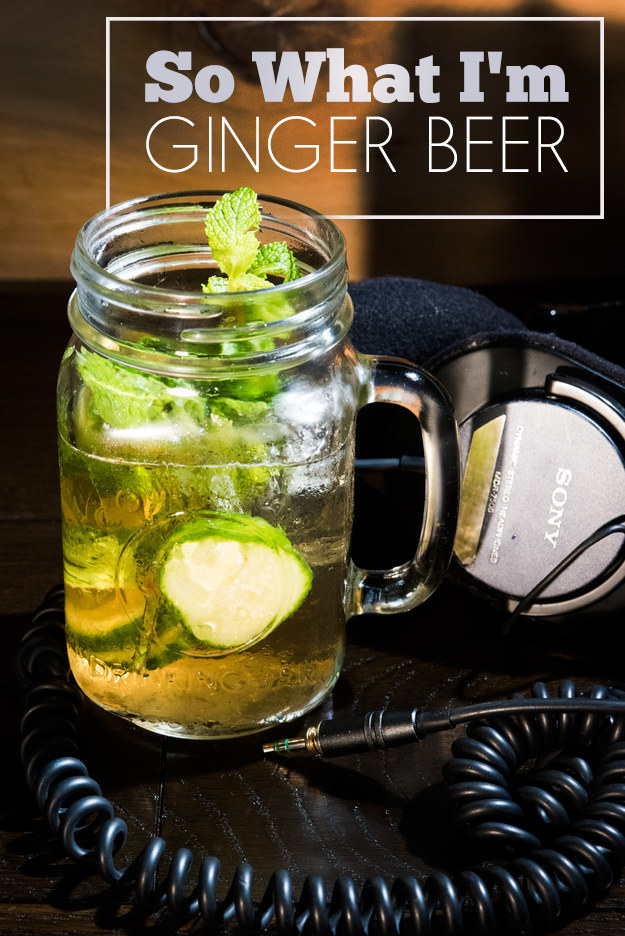 So What I'm Ginger Beer
Serves 1

1.5 oz Hennessy, preferably stolen from Lucious
5 oz ginger beer
Mint leaves
4 cucumber slices
Pinch of ground ginger
Pour Hennessy over ice cubes in Mason jar when Lucious isn't looking. Muddle ginger and mint leaves, then add to jar. Pour in ginger beer, lean back in chair, and smile to yourself as you take a sip.
5.
Drippity Drop Ciroc, inspired by Hakeem Lyon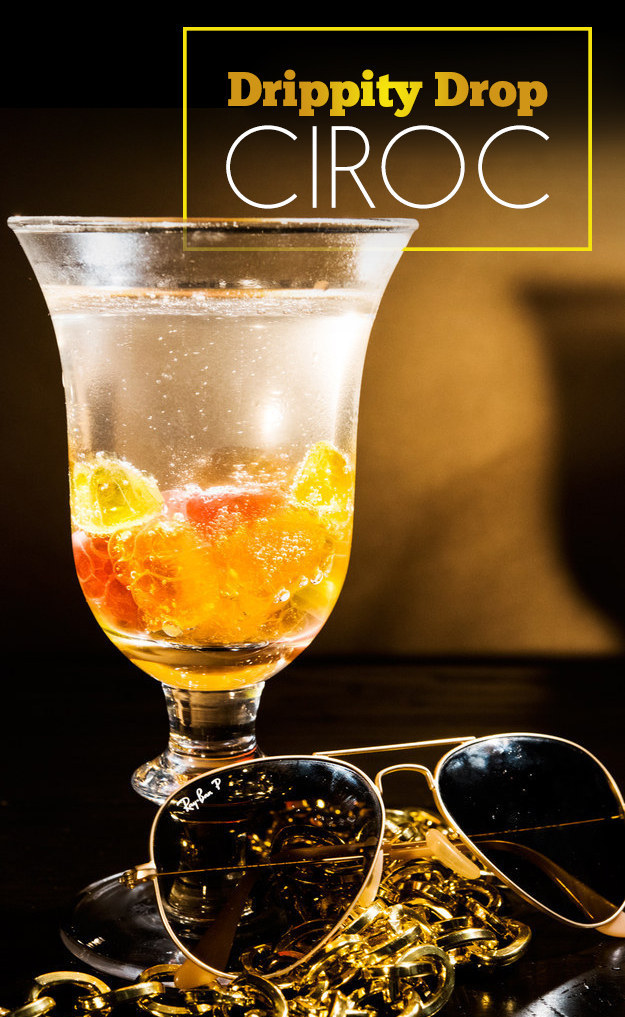 Drippity Drop Ciroc
Makes 10 servings

1 750 ml bottle of peach flavored Ciroc vodka
1 pack of gummy bears
2 liters Sprite
To make Ciroc-soaked gummy bears: Place regular gummy bears in bowl and pour 1/3 bottle of Ciroc over them. Let soak overnight or for at least three hours (because you do everything at the last minute).
To make individual drinks: Remove gummy bears from bowl and place in goblet of your choosing. Add 1.5 oz Ciroc and 6 oz Sprite. Pretend you are not consuming the alcoholic version of your favorite Capri Sun flavor.