Last week, Mattel announced that it would be presenting singer/actress/teen sensation Zendaya with her very own Barbie doll.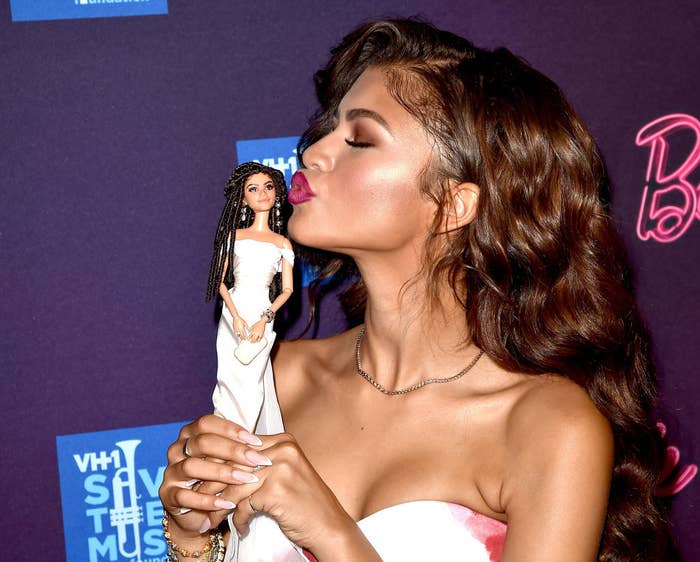 Zendaya was ecstatic about her doll, writing on Instagram, "When I was little I couldn't find a Barbie that looked like me, my...how times have changed."
And Zendaya wasn't the only one thrilled to see the doll! Her gorgeous likeness already has fangirls (and fanboys) around the world, who took to the web to share their excitement.
One mega-fan was none other than the Barb herself, Nicki Minaj, who had a doll dedicated to her in 2011. Nicki congratulated Zendaya in an Instagram post, saying she loves "what it means for other little girls who will identify with it & be empowered."
And an extra-hype Nicki then followed up her first Instagram post with this adorable side-by-side, saying, "🙌😍 @zendaya 😍🙌 they should have matching bff Barbie cars with the dreamhouse to match. Love this."
Zendaya responded to Nicki on Twitter with a note about the significance of both their dolls:
Both Nicki and Zendaya have promoted pro-women platforms in their shows and their music, so it's especially great to see them continue to uplift each other and all the girls who love them.