1.
This exemplary employee: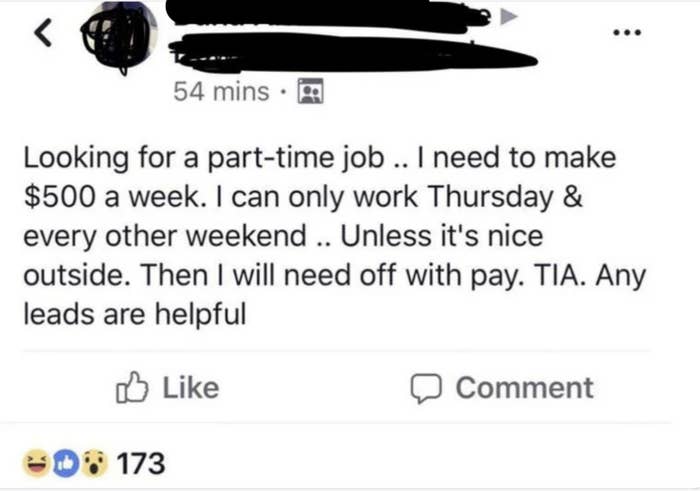 2.
These people looking for a free festival weekend: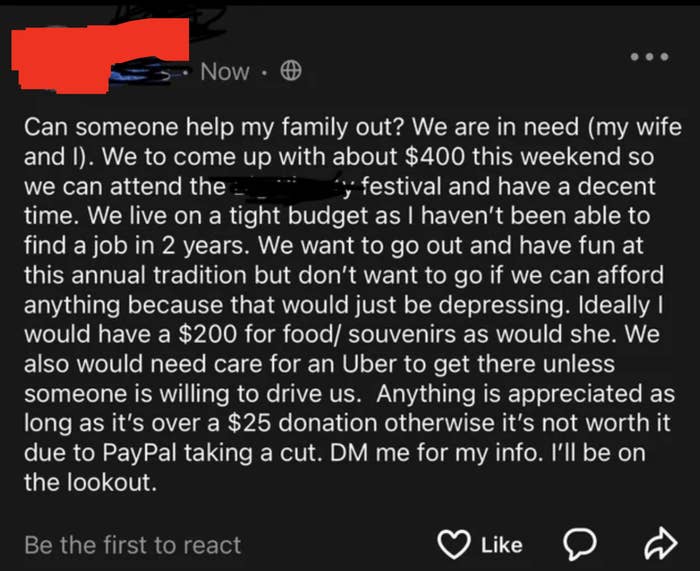 3.
This person who publicly begged for free birthday gifts: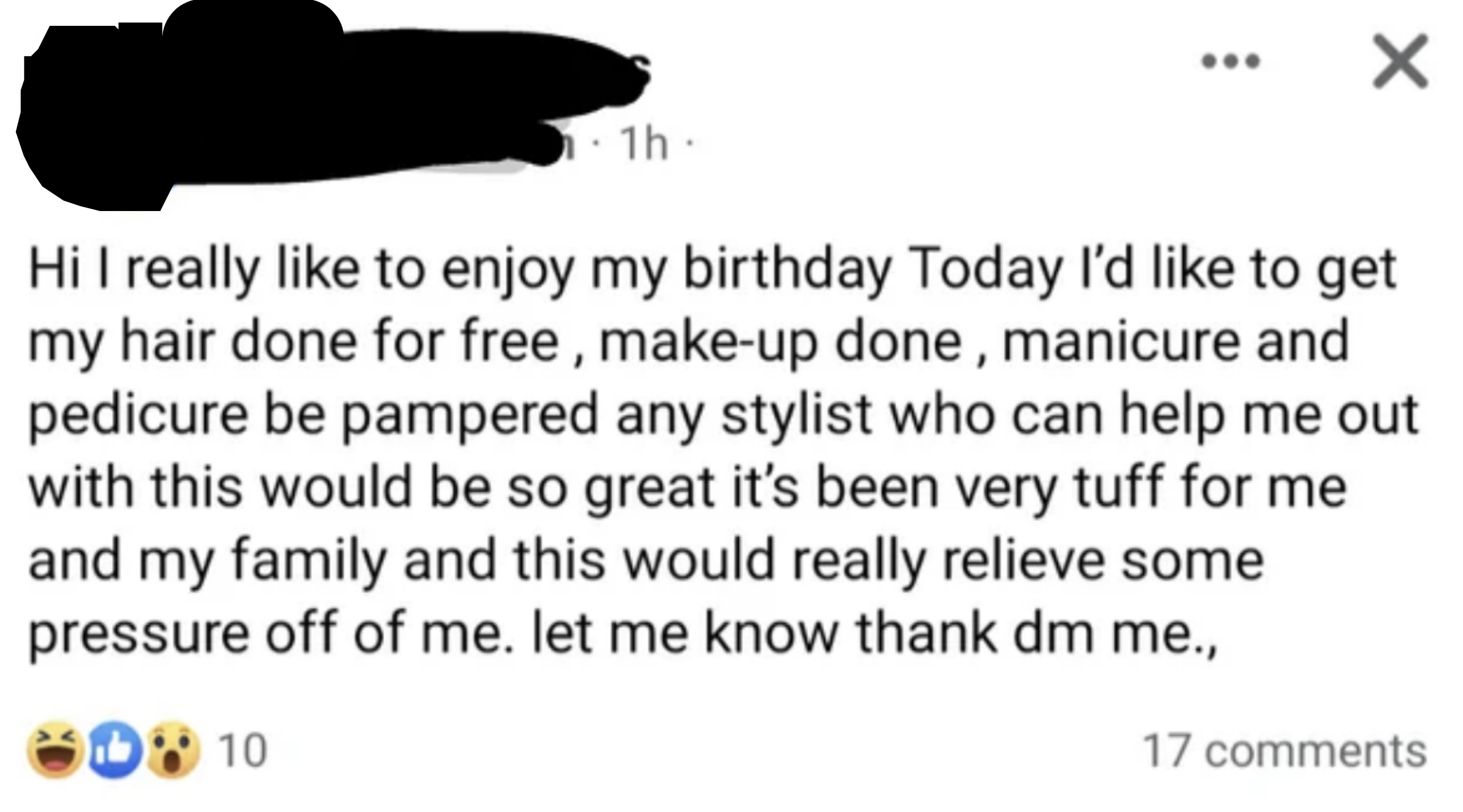 4.
This person who wants YOU to pay to remove a tree from THEIR property: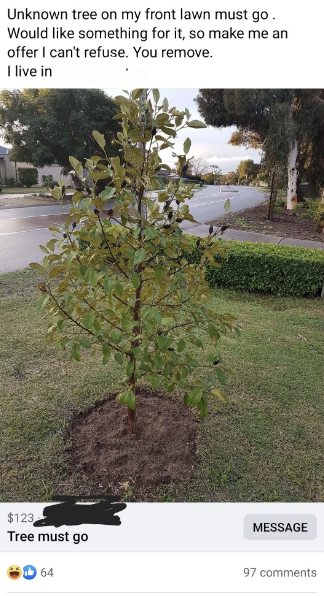 5.
This person who complained in a public forum and got their butt handed to them: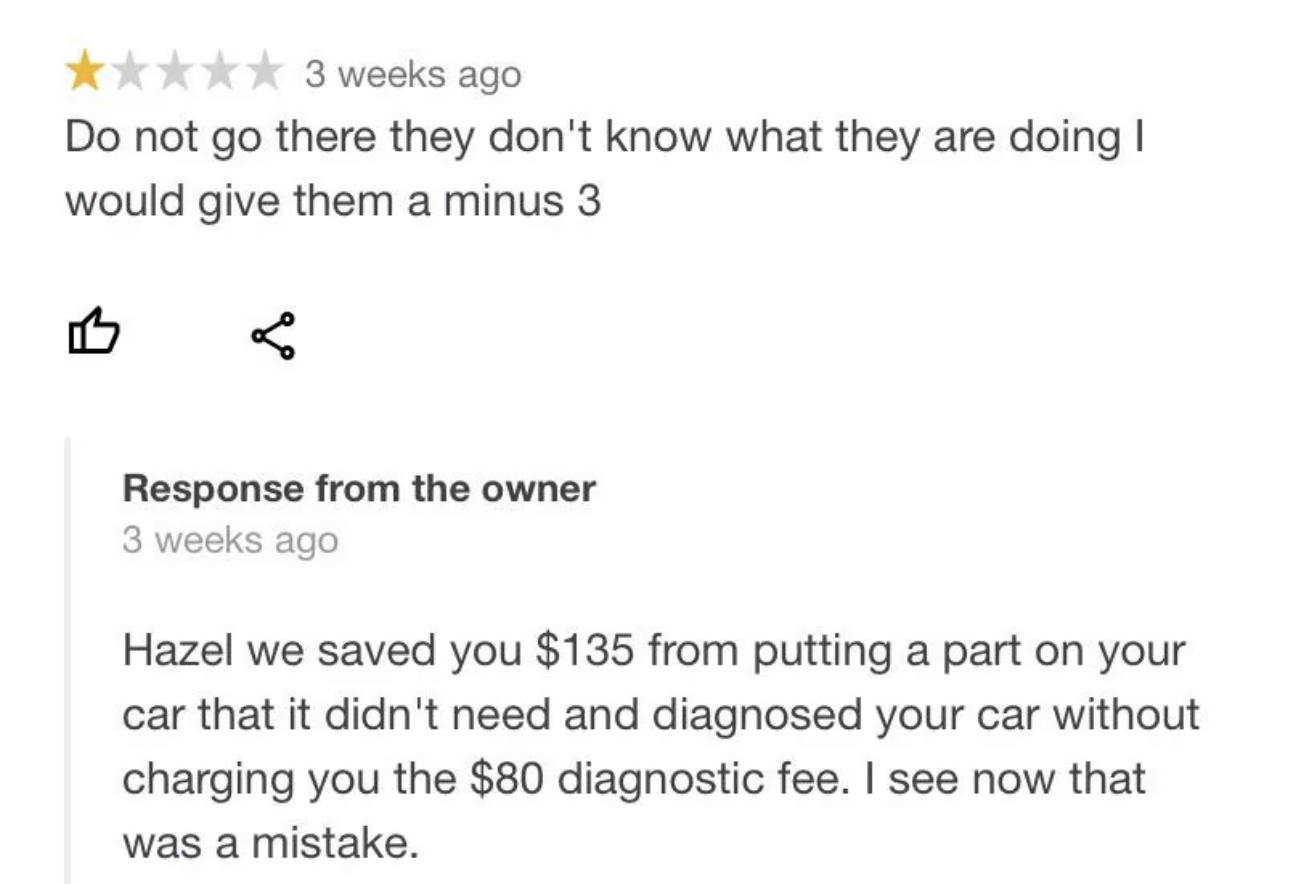 6.
This Marine who doesn't need your luck OR your discount: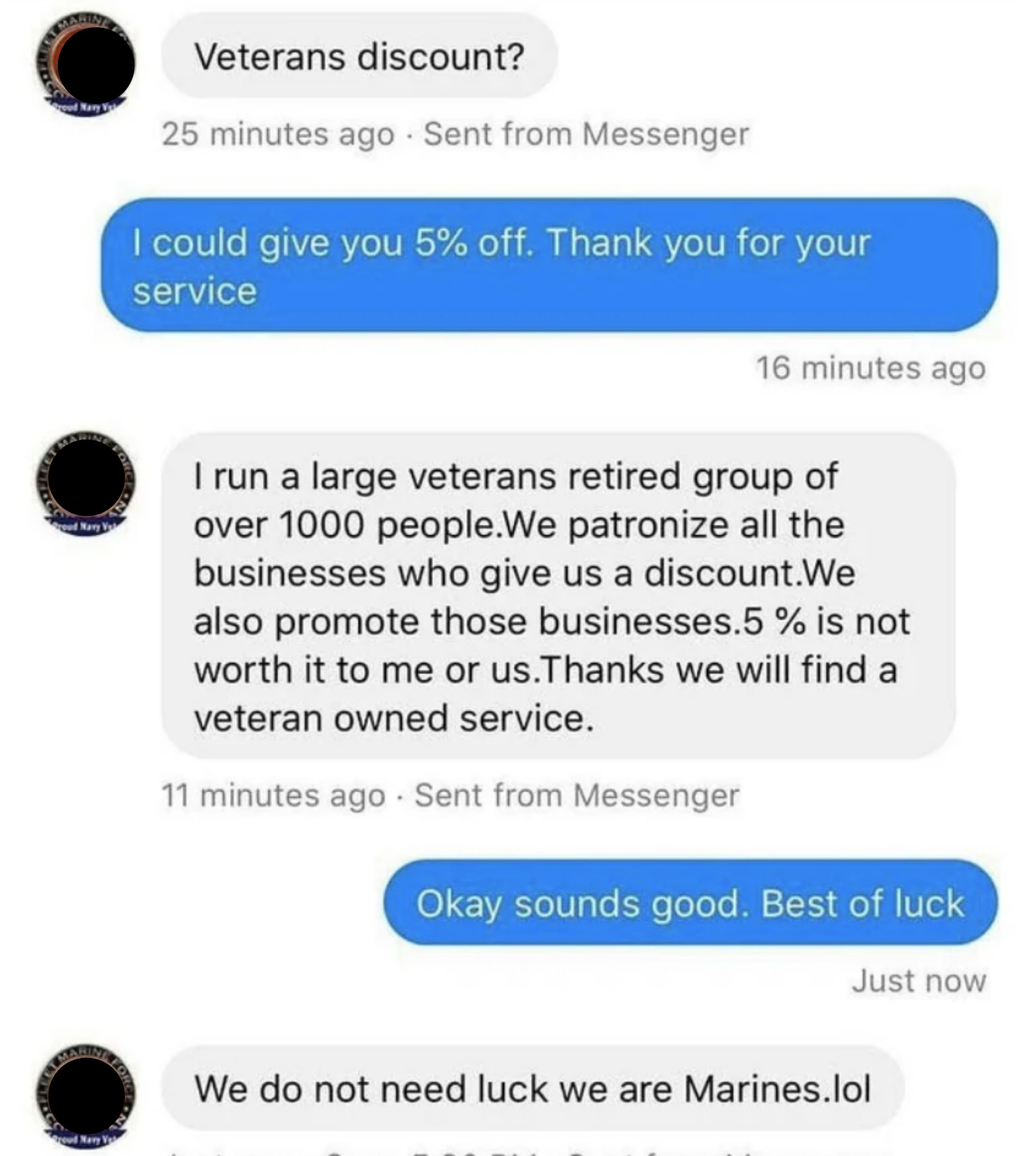 7.
This person who can't believe young people won't work for free anymore: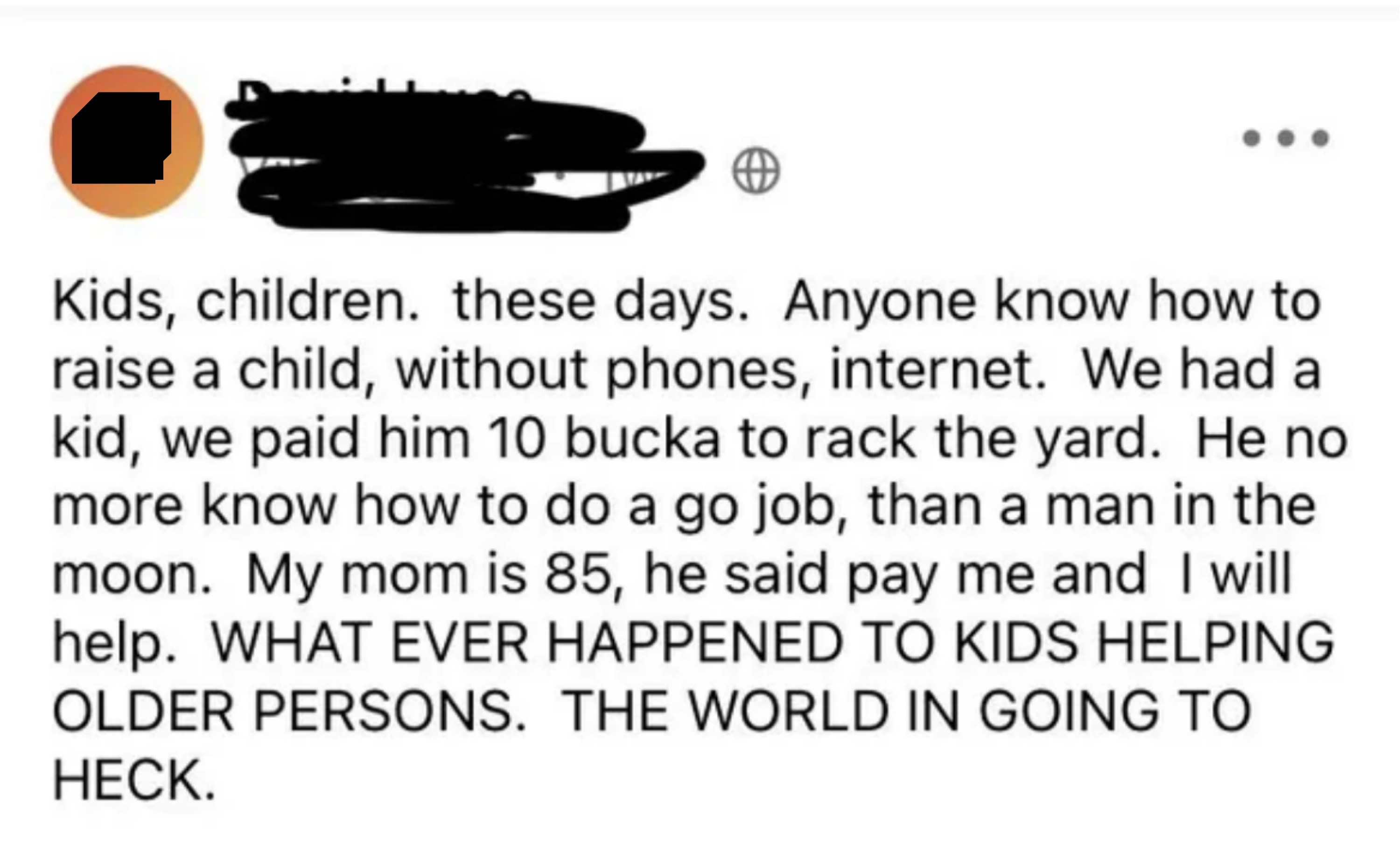 8.
This parent with a rather hefty wishlist for their kid's 12th birthday: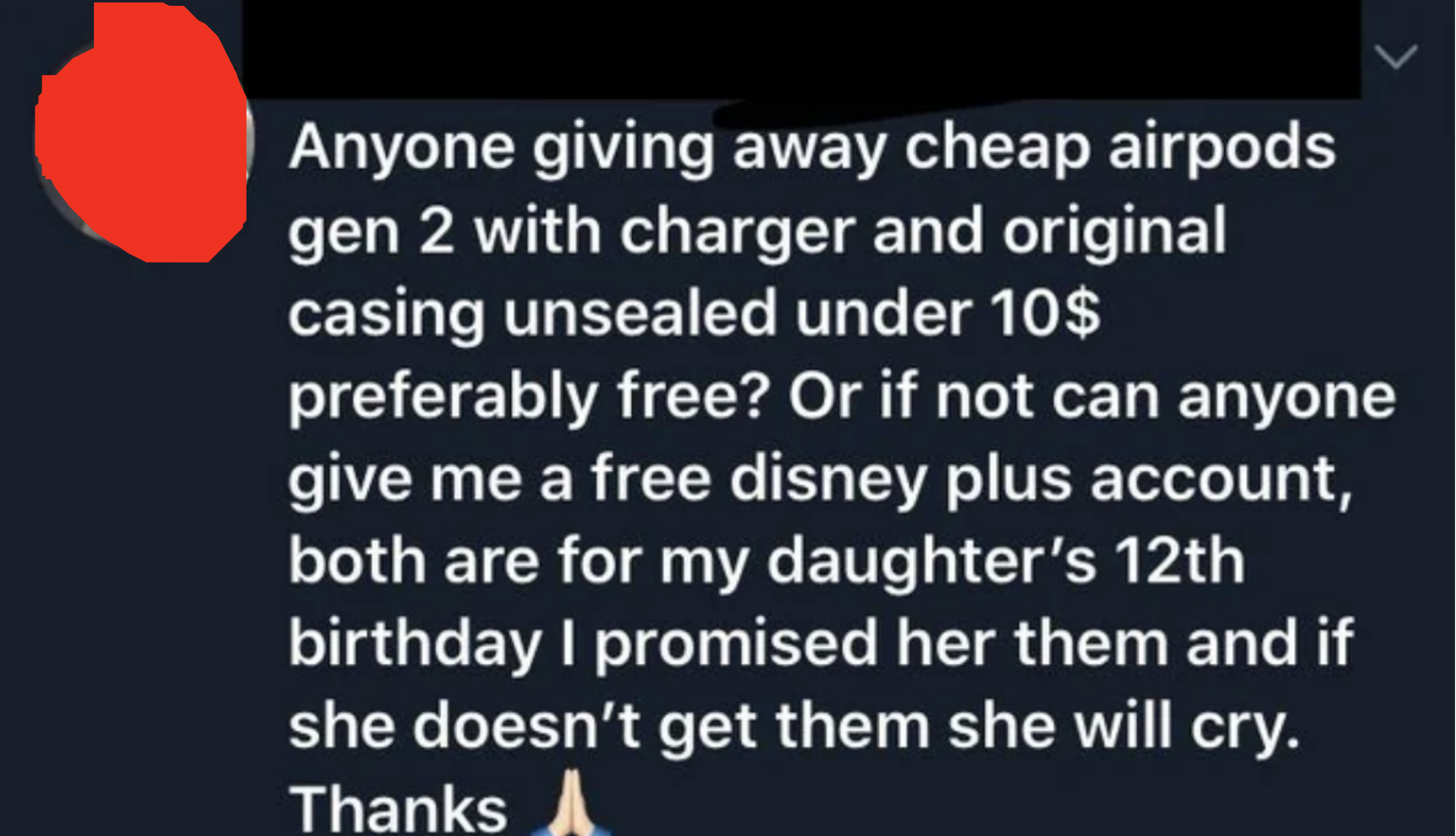 9.
This prospective pet owner with quite the wishlist: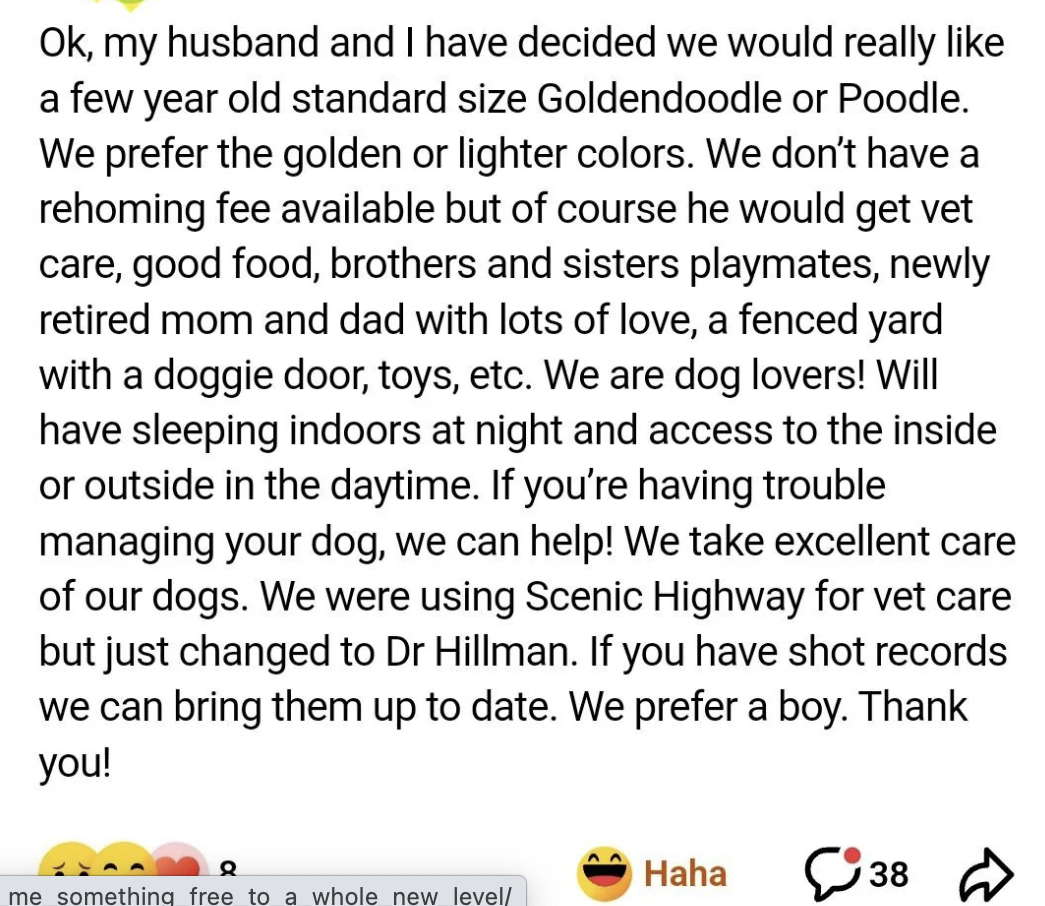 10.
This totally reasonable tenant: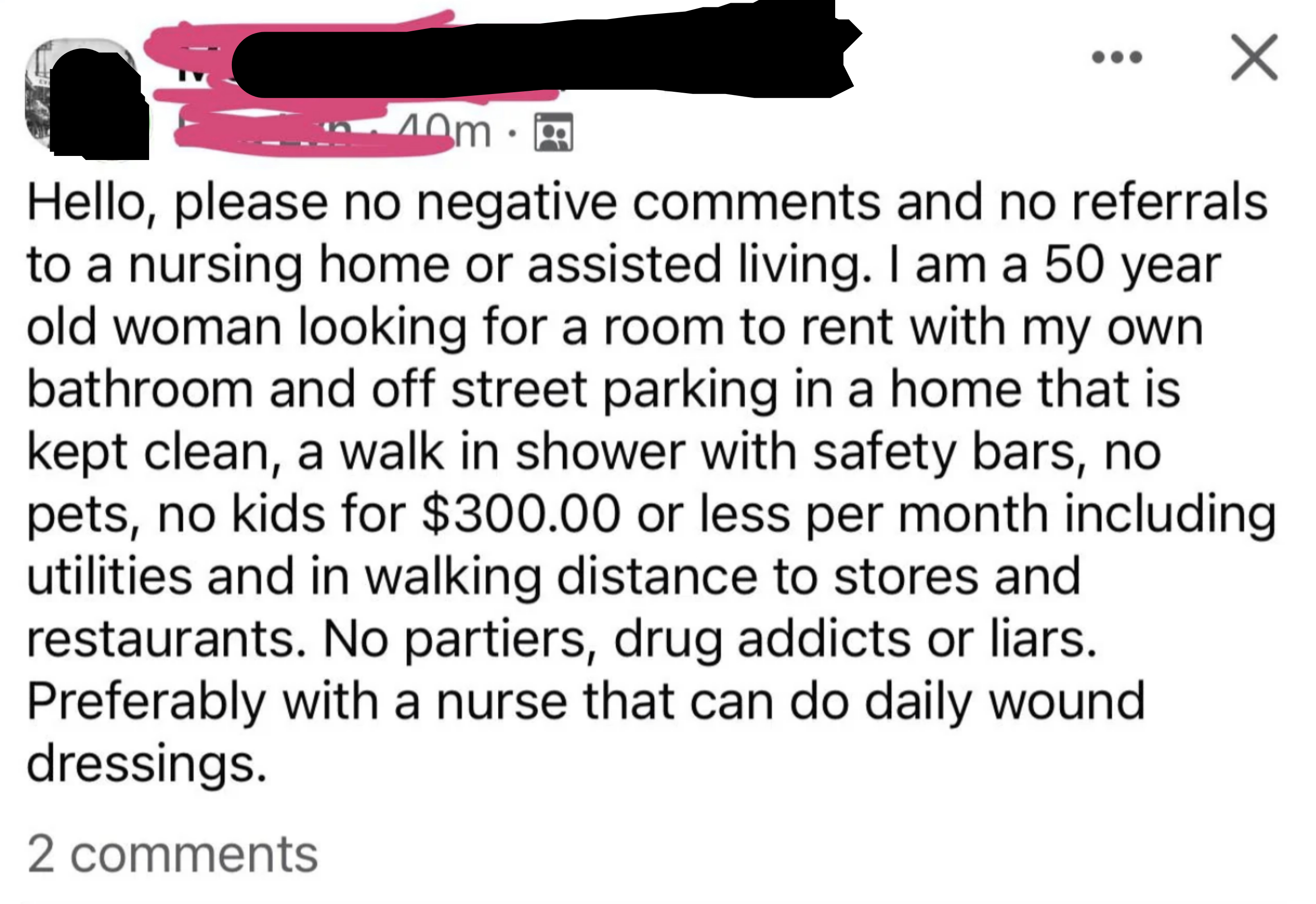 11.
This high-maintenance potential partner: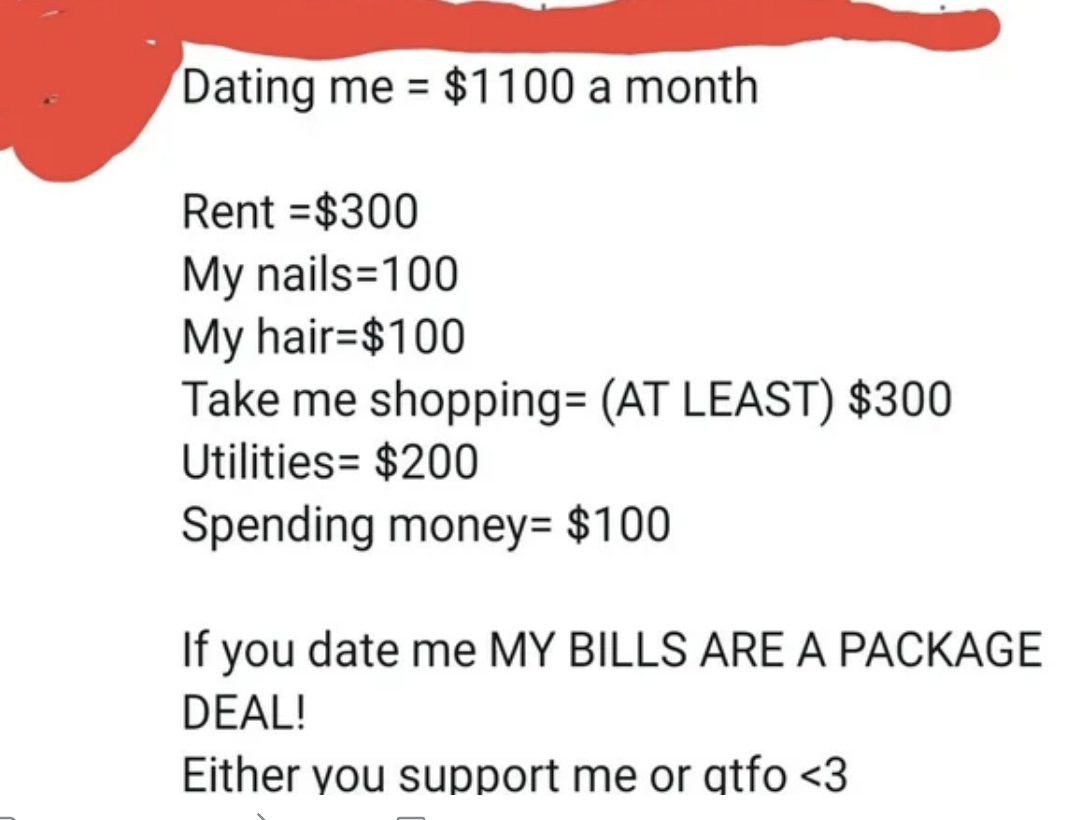 12.
This person who just kept asking for more: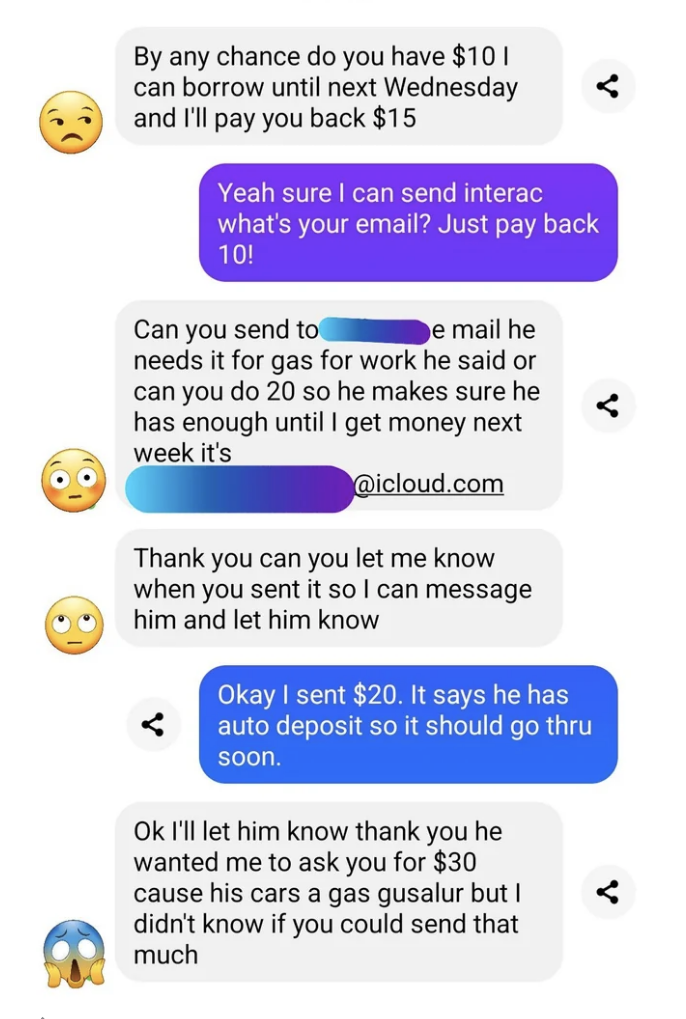 13.
This darling dating app user who is looking for free labor, not love:
14.
This person looking for a free, fairly new car: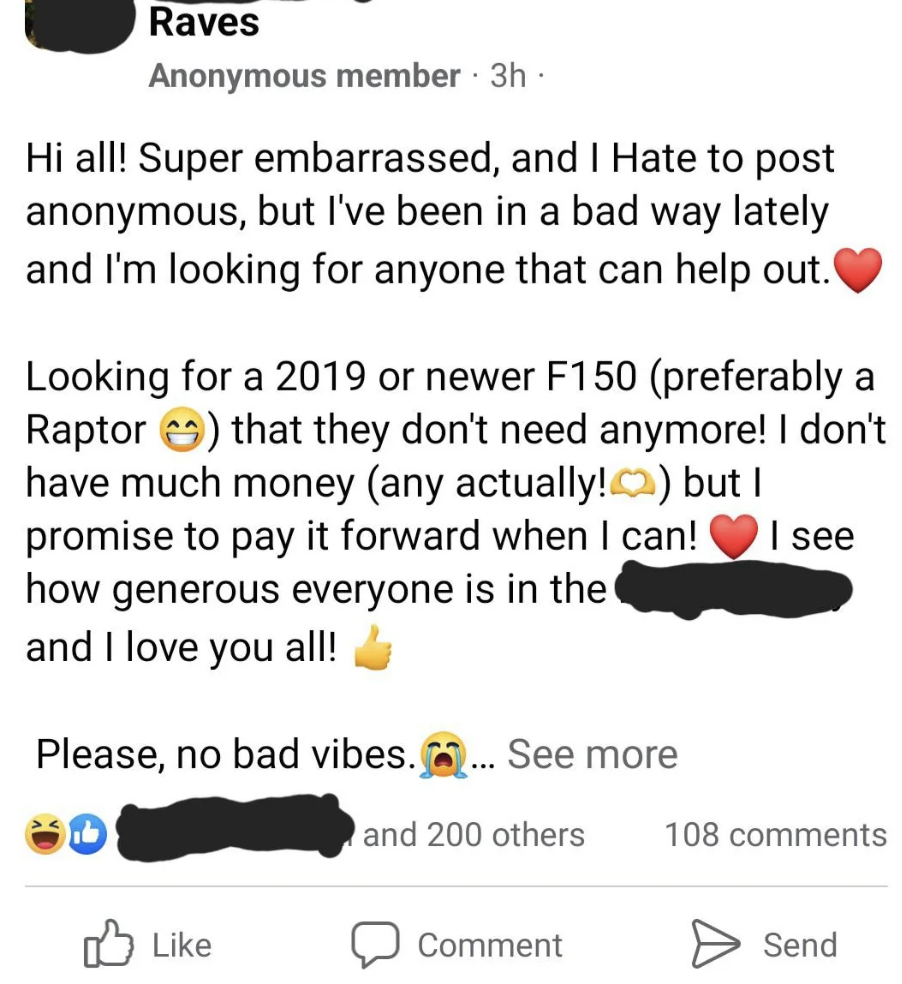 15.
This manipulative mom looking for free childcare: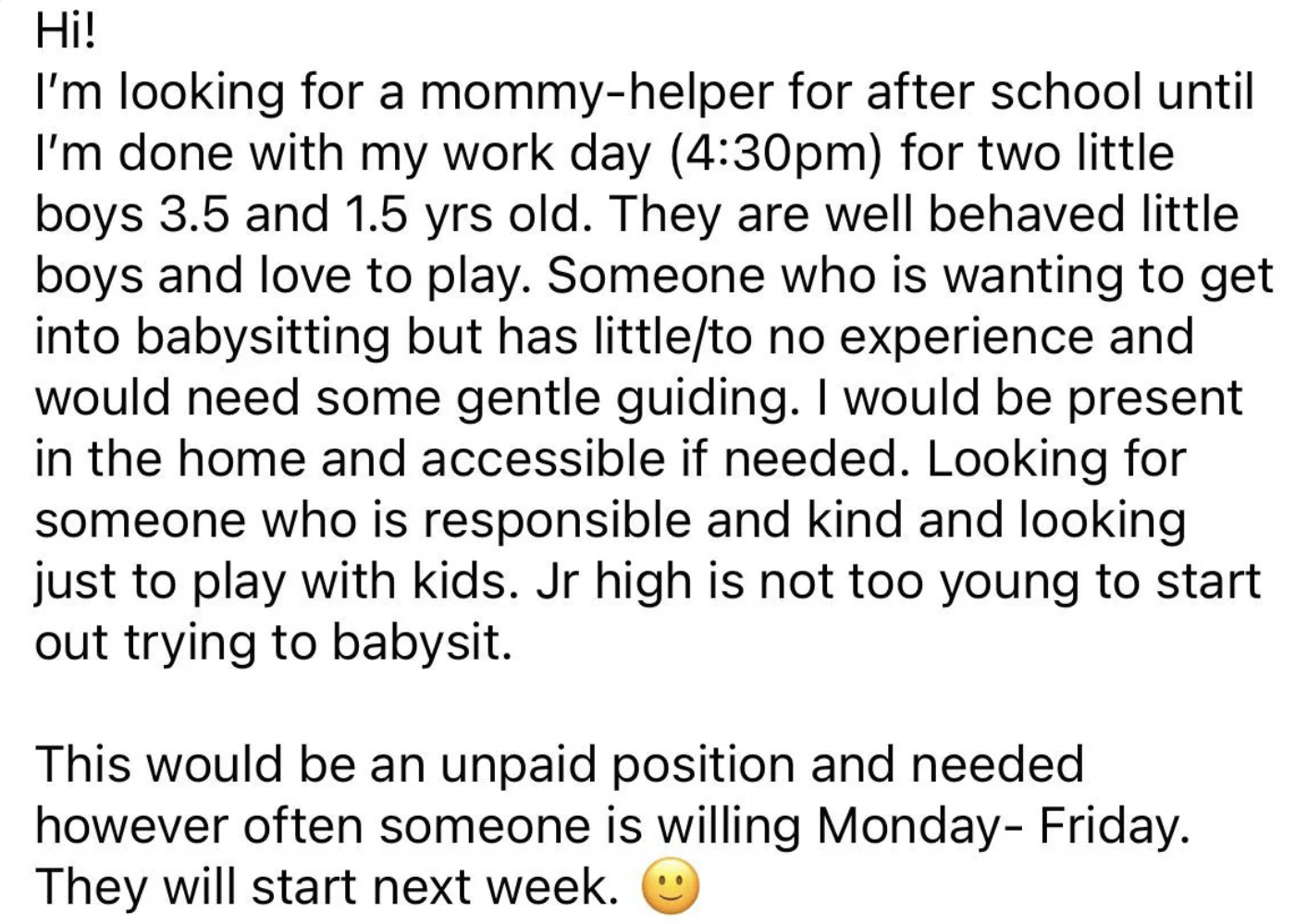 16.
This person who came ready to barter: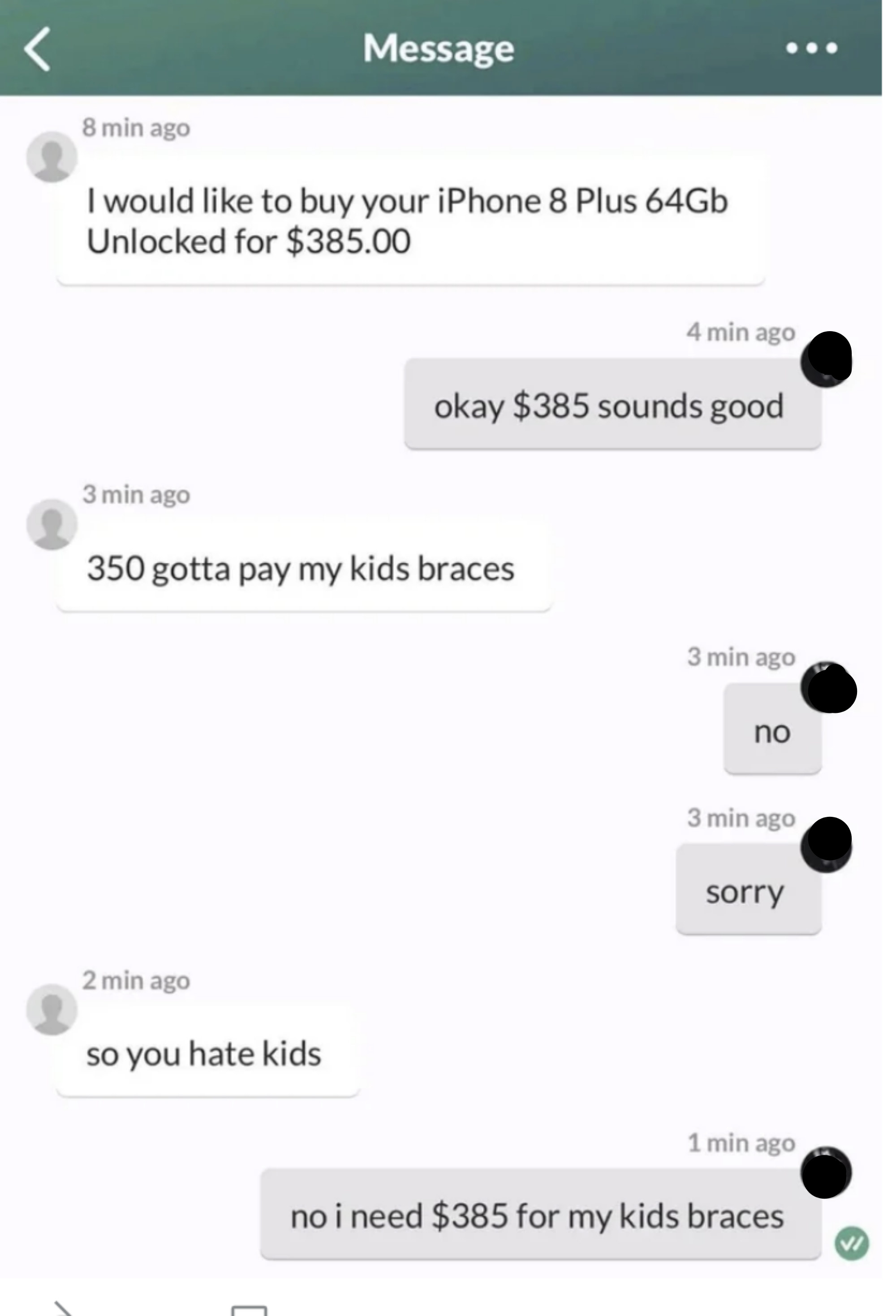 17.
This unnecessarily petty person: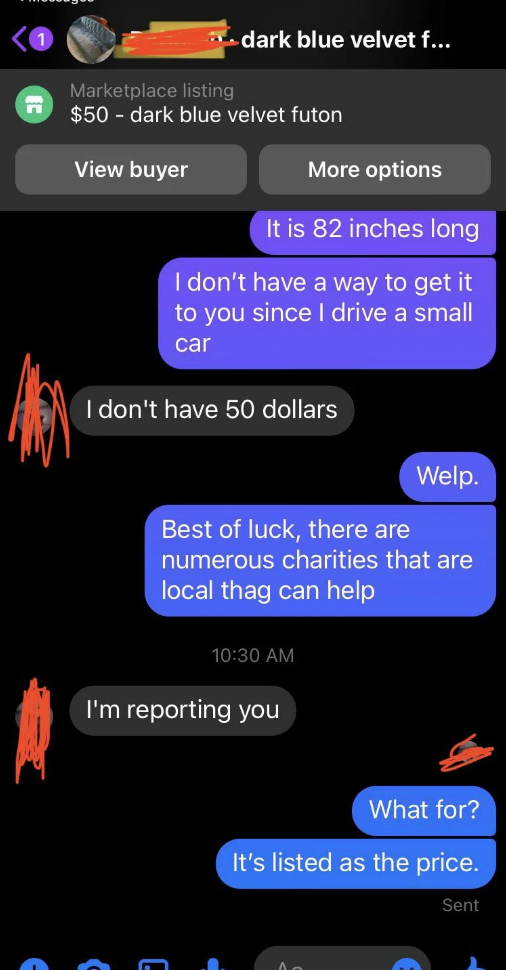 18.
This person who will pay you in plants, but definitely not money: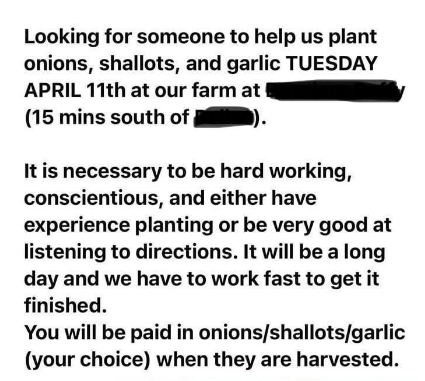 19.
This person who wants a free car, but not just anyyyy car: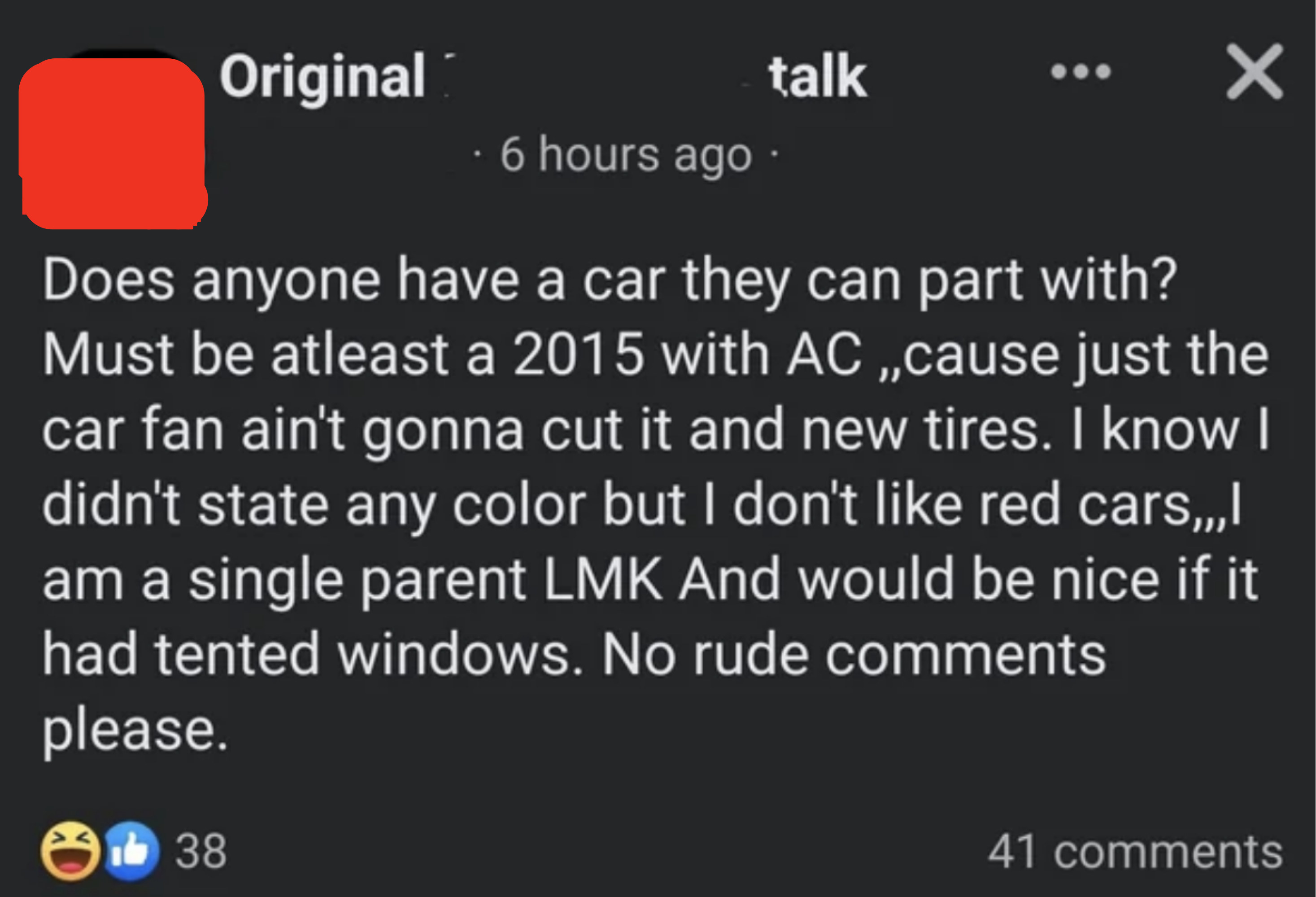 20.
These parents with unbelievably high expectations for their babysitter (who they will barely be paying):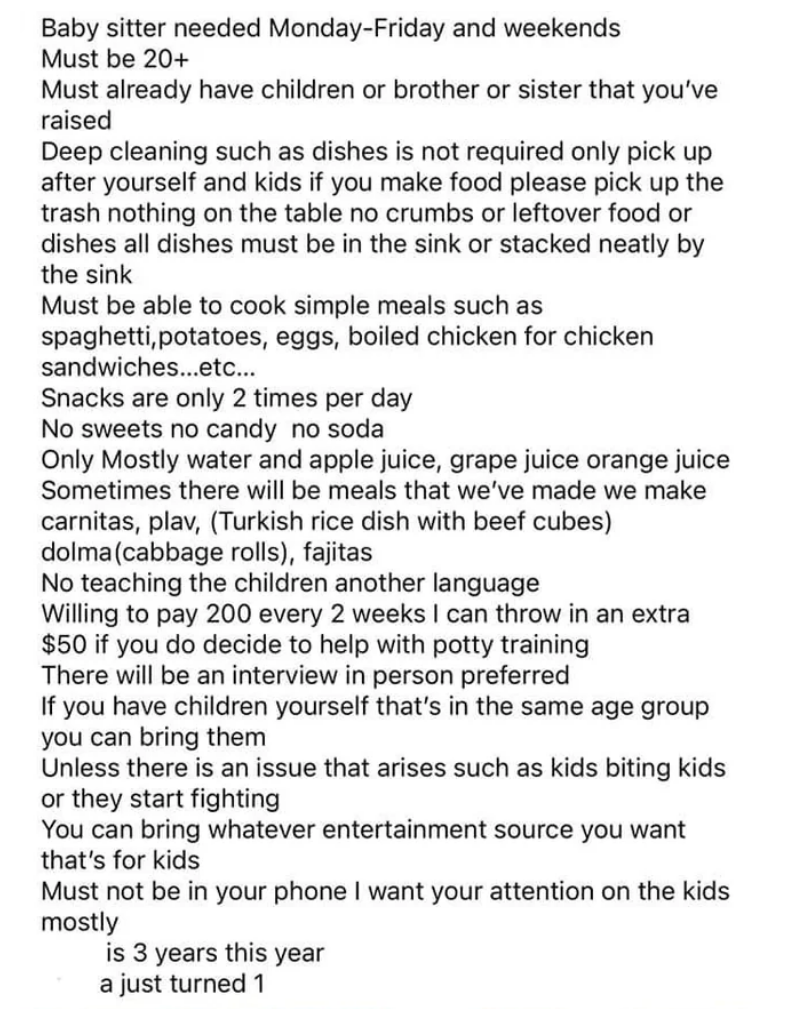 21.
This person who doesn't seem to realize how expensive it is to own a dog: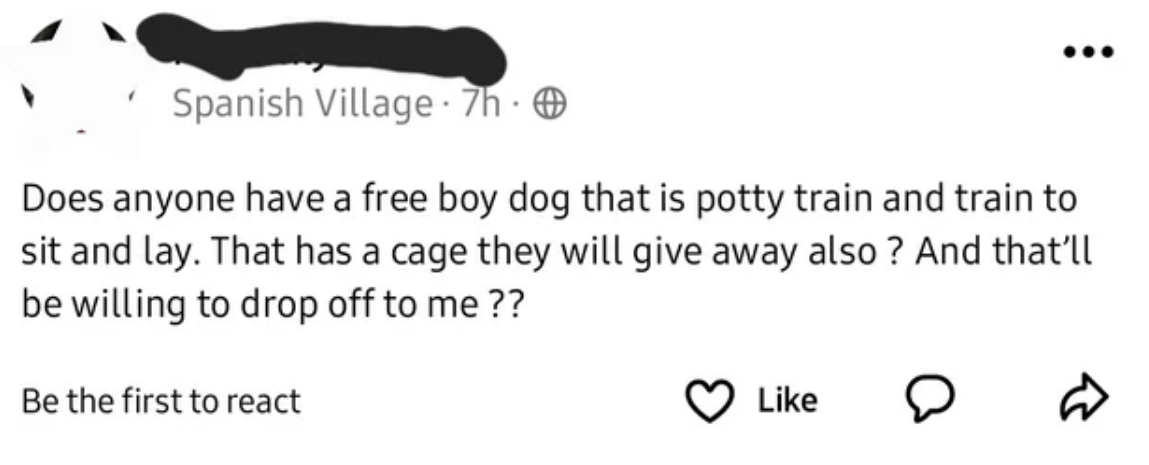 22.
This world's worst wedding: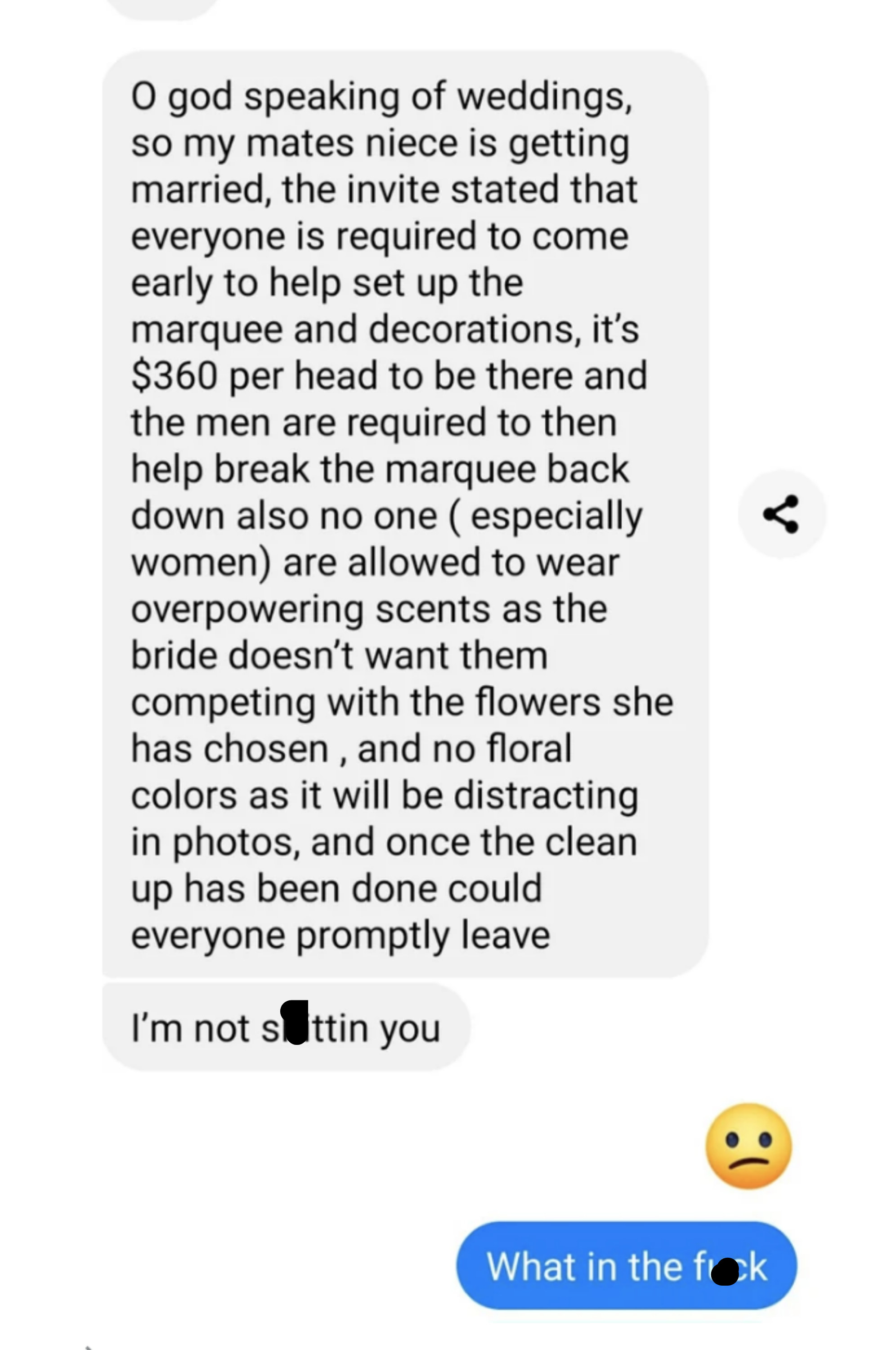 23.
This rude rejection from a person who didn't even intend to pay: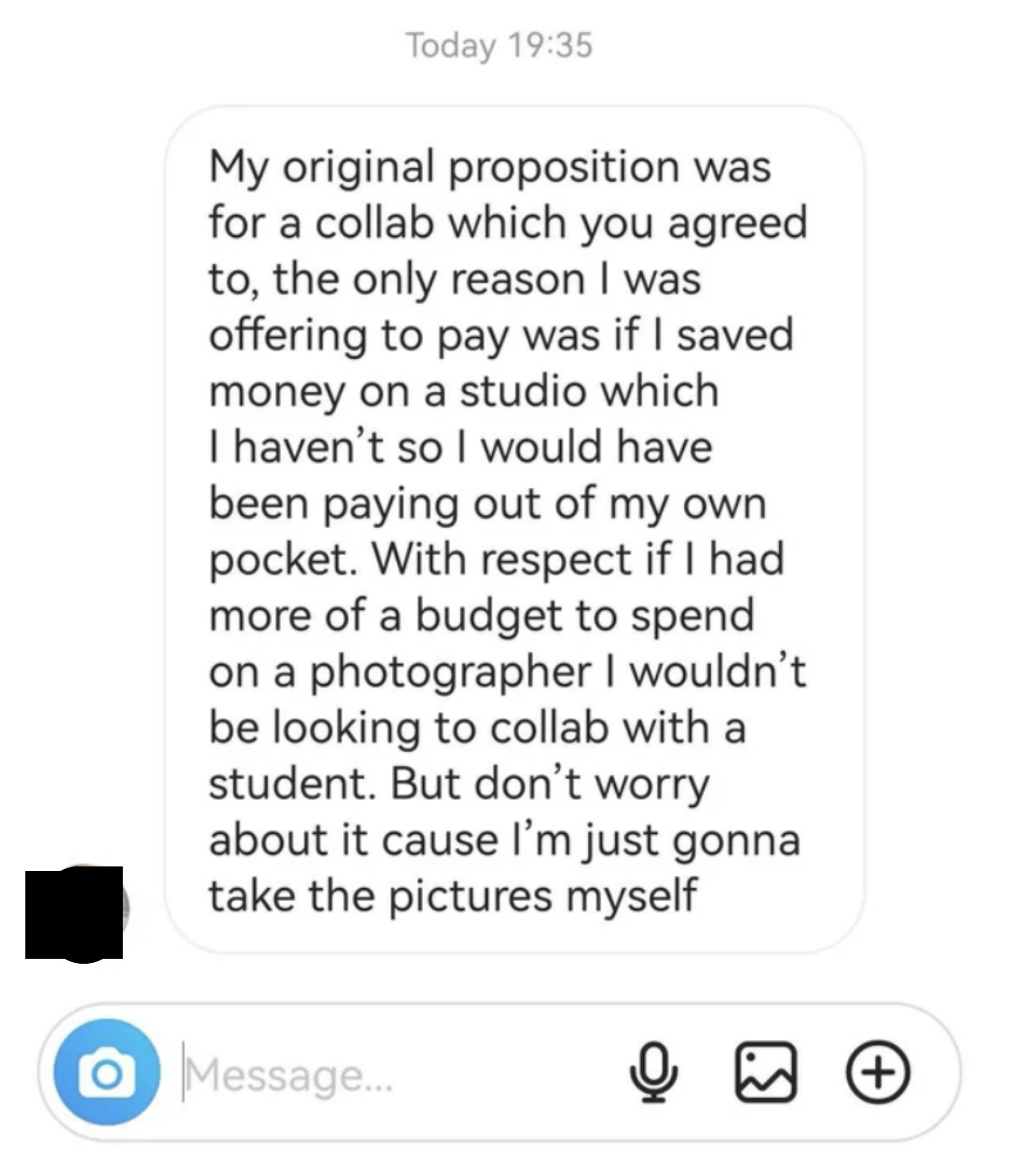 24.
This random person who wants this expensive bed for free: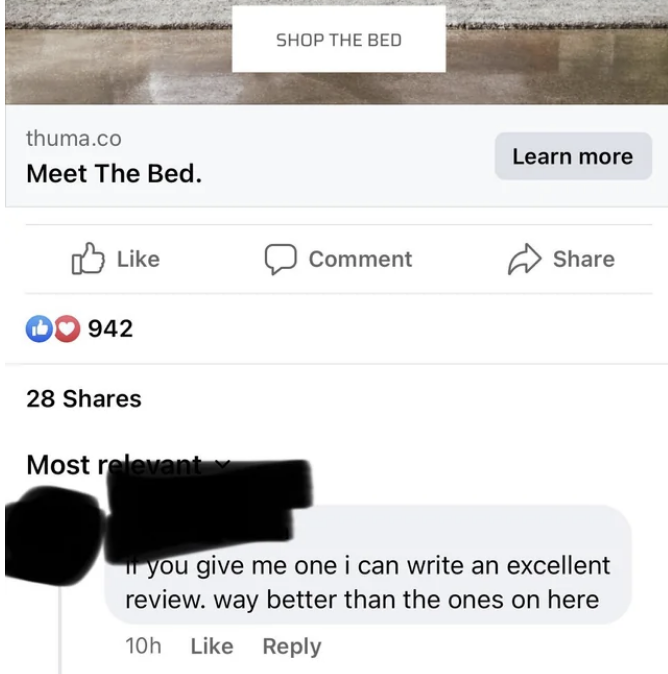 25.
This person who got super aggressive when their excuse backfired: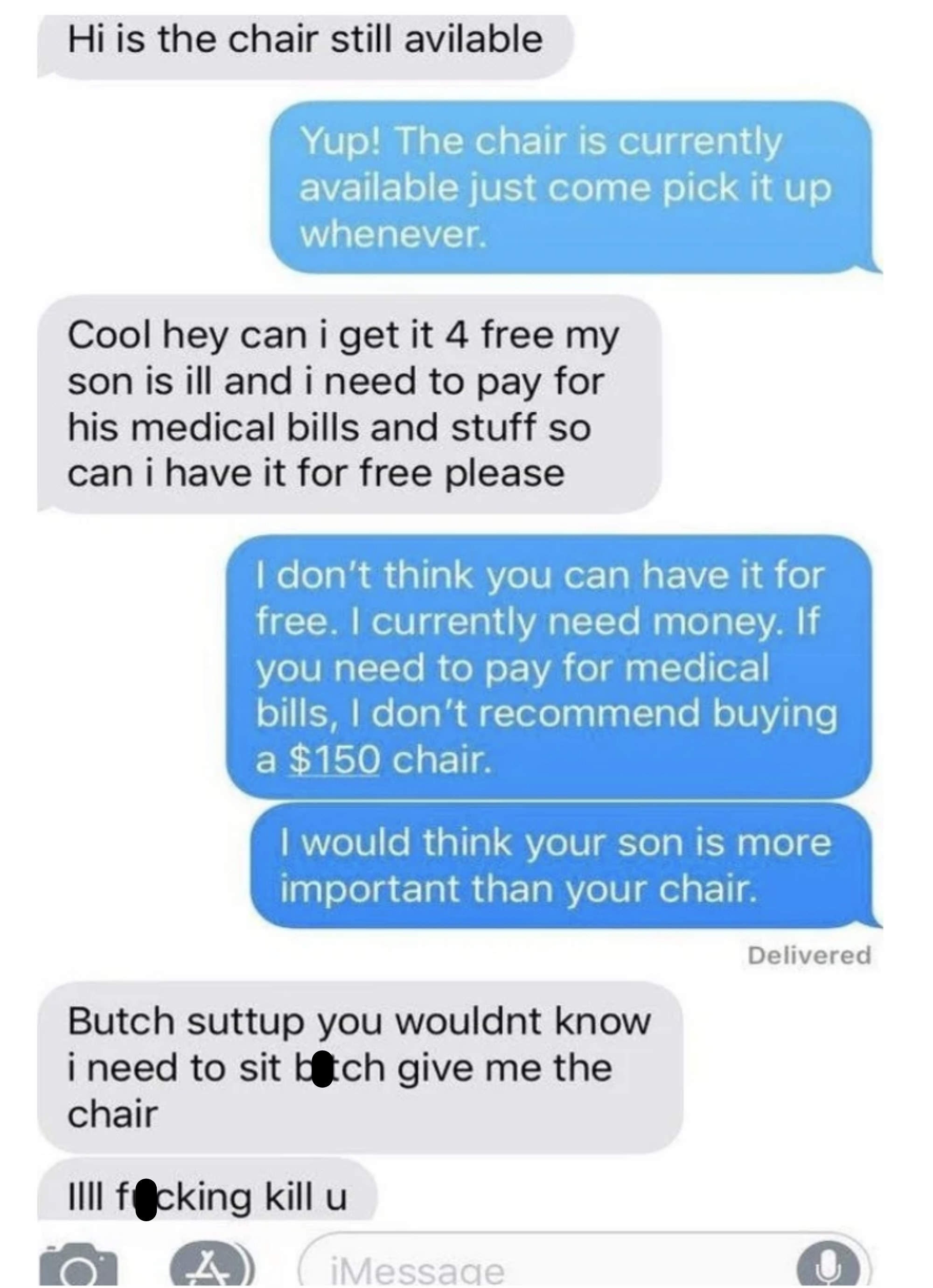 26.
This person who tried a new tactic: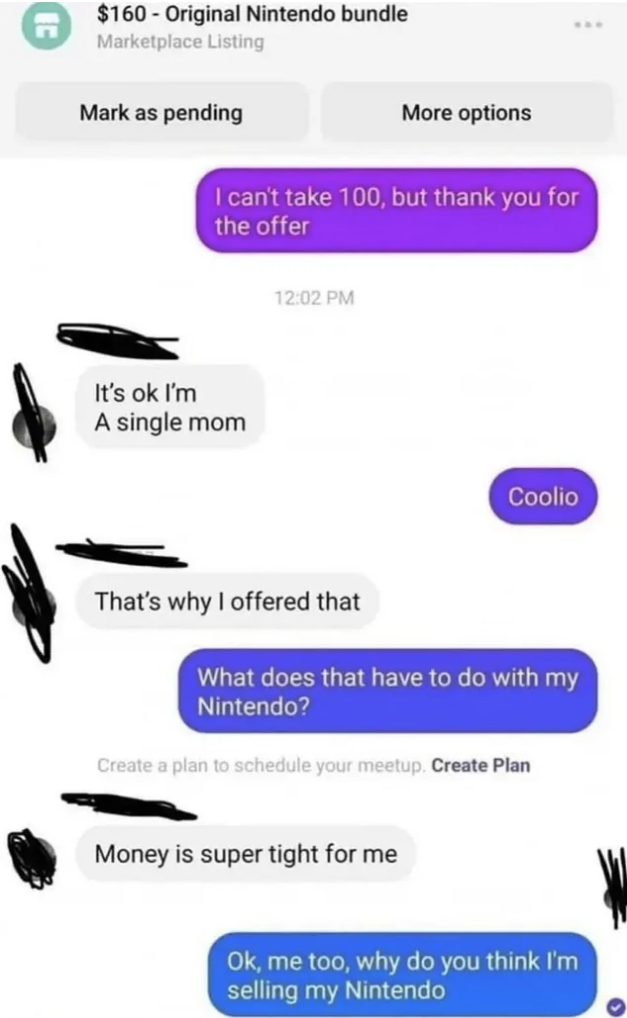 27.
This parent who thinks $20/a day is somehow an acceptable wage: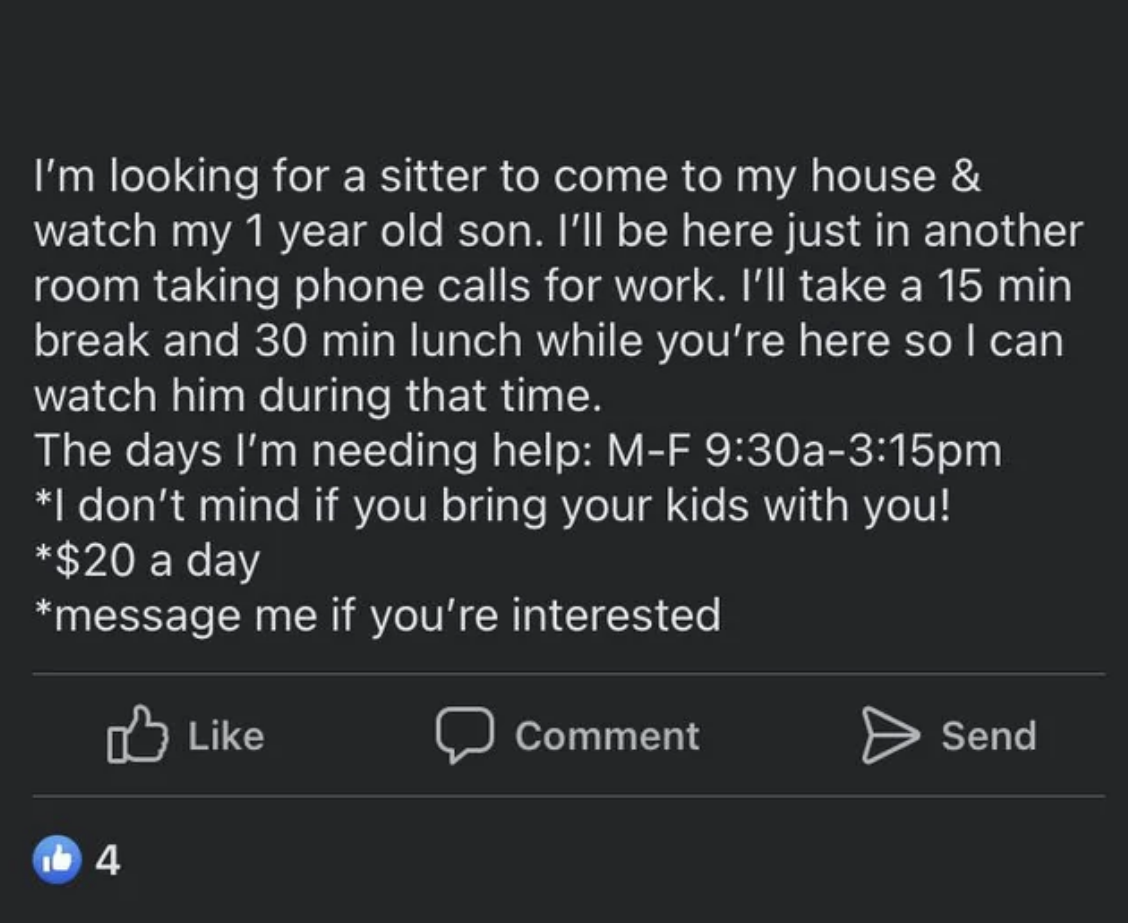 28.
This lazy person who doesn't want to apply for a dog because they know they'd probably be rejected: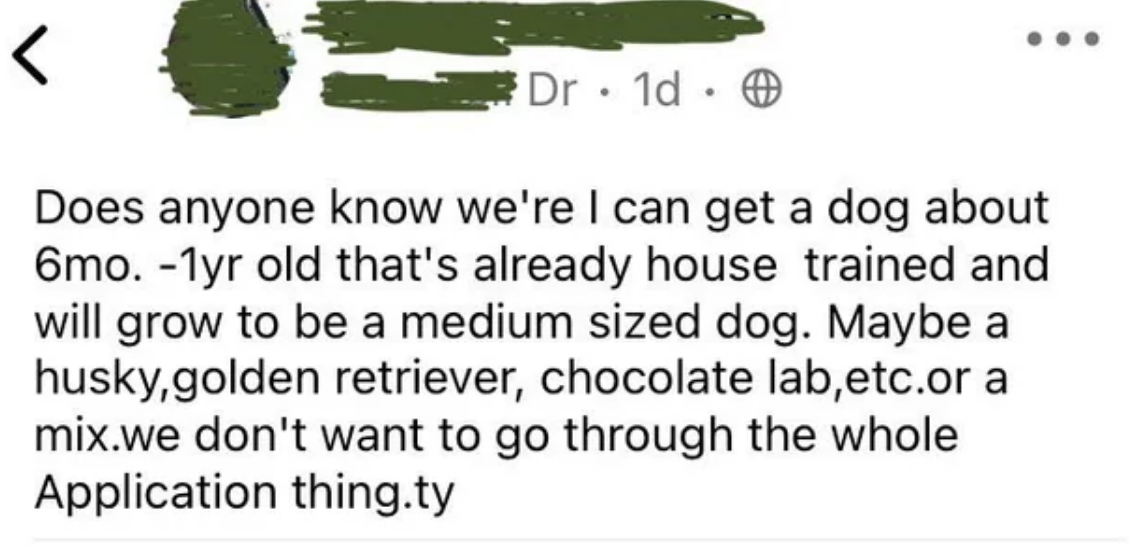 29.
Finally, this not-at-all sketchy job opportunity: