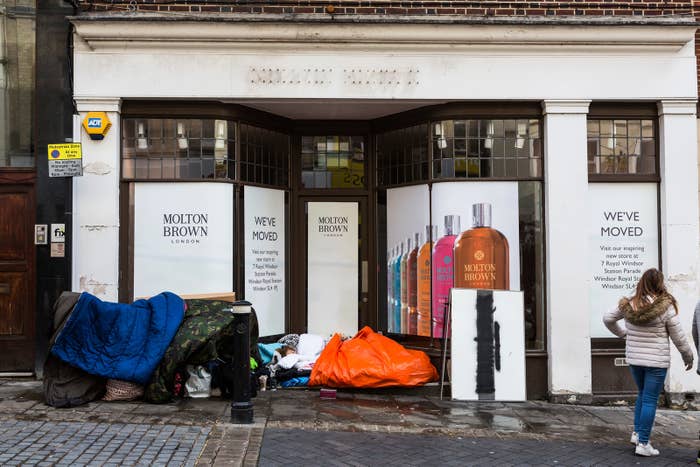 Trustees of the only homeless drop-in centre open daily in the Royal Borough of Windsor and Maidenhead have told BuzzFeed News that their premises could be forced to close in April.
It comes a day after BuzzFeed News raised serious questions about the borough's homelessness provision, following council leader Simon Dudley writing to police saying that he wanted Windsor to be cleared of "vagrants" ahead of the royal wedding in May.

The Brett Foundation's drop-in centre in Maidenhead is open Monday to Friday, and three evenings a week including Sunday. However, the future of the centre hangs in the balance as the land on which it stands is due to be redeveloped into a car park.

Daniela Boyd-Waters, a trustee of the foundation, told BuzzFeed News: "There's lots of redevelopment going on in Maidenhead and Windsor at the moment. They're trying to improve the town, but because of that we're losing the one centre in the Royal Borough that's open five days a week and on Sundays.

"We're losing it because the council are redeveloping the car park and expanding it, they're taking it away from us at Easter. They've been promising us new premises since October or November, but they've been promising this for a long time – it's quite a lot of empty promises."
The Brett Foundation was told back in October that alternative premises for its drop-in centre would be found, Boyd-Waters said, but trustees are still waiting for action from the council.

Boyd-Waters said council leader Dudley had "made a very dangerous statement" in drawing attention to issues of homelessness in Windsor and Maidenhead. In Dudley's letter he claimed that everyone sleeping rough in the borough had been offered somewhere to live, and that "a large number of adults" had made "a voluntary choice" to remain homeless.

"His letter to the police was very much a patchwork, putting professional beggars and vulnerable homeless people together," she said. "He wants this quick fix rather than looking at long-term solutions to helping these people. Many people have addiction issues, mental health problems. We work with them every single day, getting them back into society.
"It's not just about giving them a rat-infested house with no gas, no electricity, no heating. They need support in how to pay bills, they don't know how to manage their finances, and they're just left to get on with it themselves in these places where they've got no support to find work."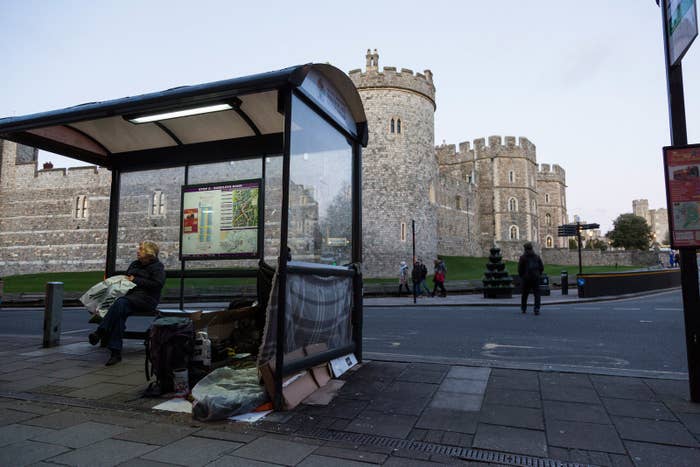 Murphy James from the Windsor Homeless Project told BuzzFeed News that the Conservative-run local authority had to bear part of the responsibility for homelessness in the town.

James said that only eight to ten beds are available in a borough of almost 150,000 residents – and that many of these are taken up by people who have been inappropriately housed in the one council-run hostel, John West House, for six months or more.
Windsor Homeless Project also operates a service in neighbouring Windsor, but at the moment it is only run on three days per week.

Boyd-Waters said: "The John West shelter really does only home seven to eight people a night, with many on a waiting list."
She said the Brett Foundation used to run the shelter, but was given an "impossible lease" to sign by the council that included costs of £100,000 to maintain the building, which she said were "impossible terms for a small local charity."
Although the council said a homelessness strategy was expected in November, this has still not been put forward, and Boyd-Waters, like James from Windsor Homeless Project, said the charity had not been consulted. "We've not seen a single thing," she said.

"We know these people the best," she added. "It's not just mental health issues. One homeless man had a heart attack recently in our centre. If he'd been on the streets he would have died. We got him an ambulance and got him to hospital."
She said that as well as offering homeless people a place to go, the centre also provides people with holistic support to help overcome their underlying issues.
In a statement issued in June last year to the Maidenhead Advertiser, a council spokesperson said: "The Brett Foundation will have a home in their current location until the end of the year.
"Before then the council will ensure that an appropriate alternative is found."
A Royal Borough spokesperson told BuzzFeed News: "We have extended the Brett Foundation's current rent-free arrangements until Easter and continue to work closely with them to find a suitable long-term solution."