The moment that Mairead decided to leave came after her violent ex-partner pushed her down the stairs. "I feared for my life," she said. And it was not an isolated incident – it was just one of many in what she describes as a prolonged campaign of domestic violence and rape.

With the help of friends, Mairead, who is in her twenties, fled her home in Scotland in a hurry, taking her twins, aged under 5, with her. "When we left we were paperless," she told BuzzFeed News. "The children didn't even have shoes on their feet."
She had reported the abuse to police, but she said it wasn't taken seriously. "They essentially just patted him on the back and said 'calm down, son', despite him having pushed me down stairs," she told BuzzFeed News.
With no option left but to leave, the young family travelled to London, where Mairead had friends. She contacted women's charities who told her that she should be a high priority for a refuge place given that she was a single mother fleeing a violent relationship, who also had physical and mental health problems.
However, there was no space available. "Women's Aid desperately tried to find us a refuge place, but we were told that despite being a priority there wasn't one available. We were forced to sofa surf with friends," she said.
And Mairead's story is not unique – three-quarters of women fleeing violent partners are being turned away from refuges due to a shortage of space, a new report released this week has found.
The study, by the charity Women's Aid, found that survivors of domestic abuse are being repeatedly turned away from refuges due to chronic underfunding of specialist refuge services.
Some of the women were forced to return to their abusive partners because they had nowhere else to go, while others – including pregnant women and women with children – had no option but to sleep on the streets.
Luckily, Mairead had friends to turn to – but they could only help her out in the short term. Trying to find a more permanent solution, she approached one London council, who told her that in order to join the housing waiting list she would need to provide six months of bank statements, identification documents, and a letter from her abuser confirming that she had been subjected to violence and could no longer live at home.
Unable to provide any of the required documentation she went to a second council, which initially refused to see her without a domestic violence adviser, for which there was a three-to-six-month wait.
After pleading with the local authority, Mairead and her children were then housed in a local bed and breakfast. She told BuzzFeed News: "It was a mixed-sex B&B-style hostel – there was a high proportion of single men in that environment, a lot of them prison leavers. I don't want to stigmatise prison leavers, but they shouldn't be placing vulnerable women and children in an environment with adult males.

"There was massive overcrowding, bathrooms didn't lock, there were live wires, and excrement on the walls, the front door was open 24/7. It was entirely unsuitable for children.
"After lodging complaints, we were evicted and placed in a mass women's hostel in [north London]. I was still bleeding from injuries that I had from being raped and all they gave us were plastic mattresses on a bare tile floor.
"There were no sanitary towels and no toilet paper. It was absolutely gruelling and horrific, especially when you are massively traumatised, but it was safe. It's not conducive to recovery in any way, but often you're not even able to get into those [refuges]."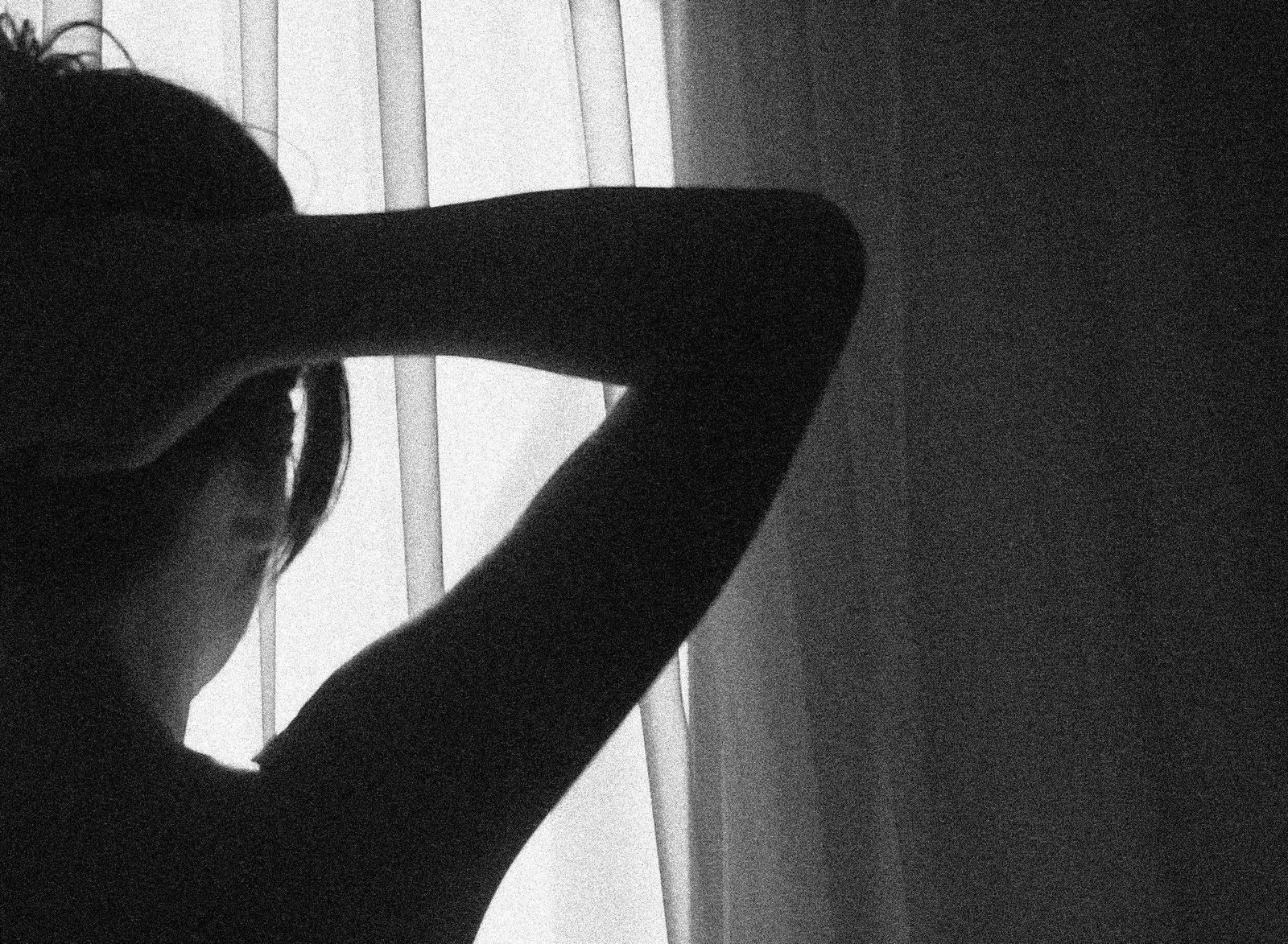 Earlier this week, home secretary Amber Rudd announced a further £17 million in government funding to help prevent and address violence against women and girls, to be shared between 41 projects across England and Wales.

The projects will carry out a range of activities including providing support to victims, working with perpetrators of abuse to change their behaviour, and helping to support children affected by what they have witnessed.
Some of the money will go towards helping the most vulnerable victims, including providing support for those with substance misuse problems or poor mental health.
The funding has been awarded through the violence against women and girls service transformation fund, which is designed to support earlier intervention and prevention so that fewer women reach crisis point.
However, for many, it is not enough. Polly Neate, the CEO of Women's Aid, said: "The £17 million transformation fund is very welcome and has the potential to make a real difference for women and children survivors of domestic abuse. But what is really needed, and what Women's Aid will continue to call for, is a completely new system of funding that is specifically for refuges.
"One that will allow them to work as a national network, meaning women and children escaping abuse would not be tied to staying within their local authority – something that comes with risks – simply because that is where they can access a refuge space, but could flee to wherever in the country is safest."
Mairead was one of those women who had to travel hundreds of miles to find safety – but because of this it took around six months for her housing needs to be met. She was temporarily accommodated in a one-bedroom flat, with her children.
"For me it was under six months," she said, "but the only reason that it was that short was because I did massive amounts of campaigning. I absolutely count myself as very, very lucky. On average a woman will be in a hostel or B&B for one or two years."
Mairead was also soon after compelled to take in a friend who had been turned away from a hostel due to her immigration status. Her friend, who is Ghanaian, was having problems with her visa when, with two small children, she fled a violent relationship and was classed as having no recourse to public funds.
The Women's Aid study found that 93% of women with no recourse to public funds – meaning they are barred from all public services due to their immigration status – were turned away from refuges in their hour of need.
Mairead told BuzzFeed News: "She approached social services for help and they reported her to the Home Office because she had visa issues, so I took them in.
"In these situations we have to take each other in, or be homeless on the streets, or stay in abuse. There were six of us, including our children, living in a one-bedroom flat until we were able to get her visa issues rectified – which was a very simple, straightforward process. Then after, we got her into a refuge, which was wonderful."
Mairead said that if anything the results of the Women's Aid study "underplay the situation".
"I think it's entirely accurate that three-quarters of women are being turned away," she said. "It wouldn't surprise me if actually the real-life figures are much higher.
"Women face an absolute systemic failure when they're trying to flee abuse. They're being failed by police, housing, social services, while women's services are wonderful but massively underfunded. When there are systemic failings it becomes systemic abuse – we're trapped in a cycle of abuse."
The Women's Aid report, entitled Nowhere to Turn, was compiled from data collected between January 2016 and January 2017 by specialist caseworkers employed by the charity to support women who were not able find a refuge vacancy.

During this time, there were 8,623 calls to the National Domestic Violence Helpline from survivors seeking refuge, and 404 women were supported by the specialist caseworkers in their search, of whom only one-quarter were eventually found a suitable refuge space.
According to the report, 7% of women gave up their search for a place entirely and stayed put with the perpetrator, while others stayed with friends or family, or in emergency accommodation.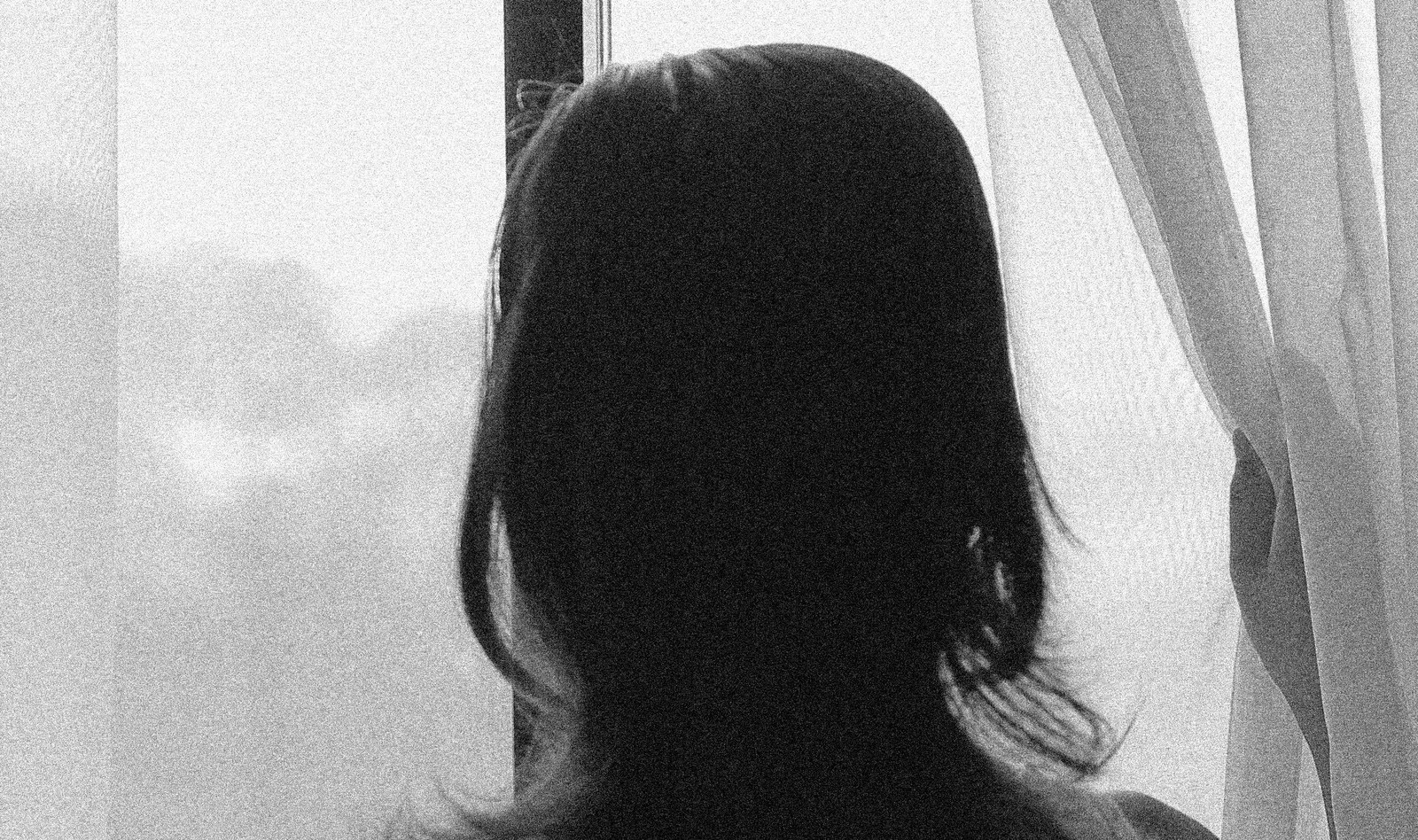 The women who formed the basis for the survey spent an average of between one and two weeks searching for a refuge space, with 11% of survivors sleeping rough in the interim period, including seven women who had children with them and three women who were pregnant.

While searching for a refuge space, 17% of women had to call the police to respond to a further incident of domestic abuse and 8% of women were physically injured by the perpetrator.
The report also found that there were often additional barriers in place for black and minority ethnic women, women with disabilities, and mothers – particularly those with older male children.
Neate, of Women's Aid, said: "It is clear from this report that statutory agencies are putting obstacles in women's way when they are fleeing for their lives. For every woman in this report, there are many who have simply stayed in an abusive relationship when they have been unable to find a refuge. This is completely unacceptable.
"When women are turned away from refuge, it's easy to blame the refuges themselves. But in reality the distinction between 'deserving' and 'undeserving' is made elsewhere, forcing the refuge to make the appalling choice between taking a woman in, with no way of paying for her care, or turning her away.
"What is perhaps most clear from this report is that the combination of a risk-led approach to domestic abuse and the current model of funding and commissioning for refuges is putting increasing pressure on our already overstretched refuge providers, and leaving the women with the most severe needs without support and safety.
"In particular, it is unacceptable that women in life-or-death situations are being denied any support at all, because of their immigration status, or are being sent back to abuse by local statutory agencies."
Katherine, who is in her thirties, was one of those women who was sent back to live with her abuser, after her local council refused to help her and her infant daughter escape a violent family member.

She told BuzzFeed News: "This was all happening to me two years ago, almost to this day. I knew I had to get out, I knew I had to leave, but I didn't know how any of it worked or what to do.
"I went to my local council – they said I was making myself intentionally homeless, so they had no duty to me. They told me I would have to find somewhere else to go myself."
After researching on the internet, she managed to find herself a place in a refuge. "I'd been in touch with the local service in Bristol," she said. "Initially I was going to be moving to a refuge in Devon because that was the only space available at the time.
"I was preparing to move with my daughter to Devon, then Bristol got in touch and said they had a room that would be available in the next couple of days – but they had three different women as well as myself that were of the highest risk that needed a room in a safe house."
Staff then had to go back and reassess the risk that each of the four women faced, before deciding to give Katherine the room. She was given the news on her daughter's first birthday. "I still feel guilty to this day," she told BuzzFeed News. "I have no idea what happened to those three other women."
She added: "At the time it was that or the streets, so it saved my life. Not just in the sense of escaping domestic violence, but also having somewhere safe to be and not feeling like I've got nothing at all. Being a mum as well, I had the fear that if I'm on the streets what will happen to my daughter?
"I feel so lucky that I didn't have to move hundreds of miles away from friends and family. That happens to so many people. I feel like the luckiest person in the world."
Katherine said her case is "actually one of the really good stories", and that women she met in the refuge had either had to wait months for a place – in most cases staying with their abuser – or had moved across the country as the bed in Bristol was the only space available at the time.

She said that the problem of a lack of hostel beds is compounded by an acute shortage of social housing. Katherine felt ready to leave the safe house after three months, she said, but had to stay there almost a year behind 300 other people who were waiting for social housing in the area. And she said some women end up staying even longer – for two or three years.
"I spent every waking moment calling letting agents and private landlords, but as soon as you mention you're on benefits, they don't want to know," she said. "That's how it works for many people.
"I felt I was effectively bed-blocking; I was desperate to have my own space. It's not always a great environment to be in, living with people who have had traumatic experiences and are suffering as a result. It's not a fun or happy place to be and not a place you want to be with a small child."
Rachel Krys, co-director of the End Violence Against Women Coalition, said: "If women haven't got anywhere to go, if they don't have finances or friends to go to, they have two choices: Either go on the streets or stay in an abusive relationship. In 21st-century Britain that's shocking. It's absolutely not acceptable.
"We need money but we also need an absolute commitment [to funding women's refuges] and we haven't seen that. There's an aspiration but we need to see more than that – we need to see that happen in practice.
"These chunks of money that the government announces, it sounds like a lot of money but they're often short-term. What we need is a long-term commitment to what are effectively life-saving services."
Some names and details have been changed to protect identities.