Tens of thousands of young people could be put at risk of homelessness as a result of government changes to welfare payments to under-22s, leading charities have warned.
From this month onwards young, single people aged between 18 and 21 will no longer automatically be entitled to claim housing benefit.
The government said it made the change to avoid paying out money unnecessarily to those who are able to live at home with their parents.
The policy applies to any future claims for universal credit, the single monthly payment that people who are entitled to government benefits receive, but will not affect those already in receipt of housing benefit.
There are exceptions, such as for young people who are orphans, have children of their own, or have been in care – and the government says it will still pay out to those for whom it is "inappropriate" to live at home.
The wide-ranging exemption does not specify exactly what home circumstances would be deemed inappropriate, but housing charities said they fear that asking young people to go away and prove their situation may lead to them being turned down by private landlords and left with nowhere to live.
A government spokeswoman said young people will not have to provide excessive evidence to prove their circumstances, but charities have expressed concerns that some of the most vulnerable – such as LGBT teenagers or young people who are being abused – may not want to disclose the reasons why they can no longer live at home.
Homelessness charity Centrepoint has warned that the policy could put up to 9,000 young people at risk of homelessness, while Welsh charity Llamau predicts that by 2020 as many as 11,000 young people across the UK could be affected.
Research from Heriot-Watt University also suggests that if just 140 young people are made homeless by the policy, the resultant costs will wipe out any savings made on housing benefit.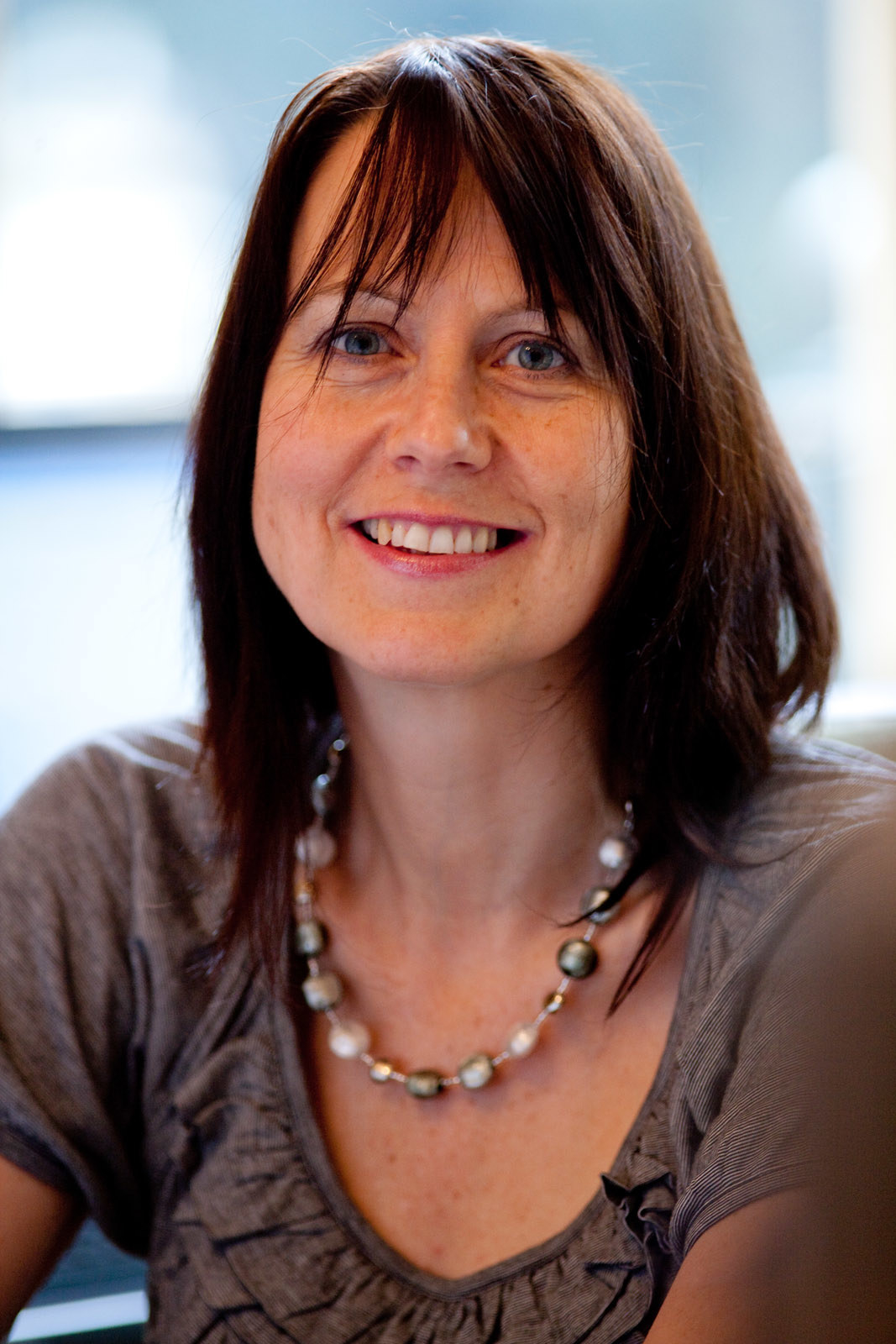 Frances Beecher, Llamau's chief executive, told BuzzFeed News: "Most of my concerns are around the fact that this was done as a way of saving money without actually looking at the detail.

"Year-on-year there will be an increasing amount of young people made homeless or placed in dire circumstances as a result of this.
"The government say they have all these exemptions, but the reality is that this is particularly discriminatory against 18-to-21-year-olds from disadvantaged backgrounds, those who don't have the safety net that their non-disadvantaged peers have.
"They won't have an automatic exemption to go and prove to a private landlord they will get housing benefit; they will have to prove their exemption. Many landlords have difficulty accepting young people anyway, because of the difficulties of holding down jobs – young people can't claim the same living wage as the rest of adulthood, they do exactly the same job, have the same level of responsibility. It seems ridiculous."
Beecher said that many private landlords are reluctant to keep properties open while someone proves their housing benefit will be paid.
She added: "The reality is you can have all those exemptions but you also have to have young people being savvy enough to fit the exemptions. Most of us love our families, we protect our families. Expecting a young person to say 'My mum or my dad can't cope' or expecting them to disclose a level of abuse is difficult when all they know is they really don't want to live at home.
"[Politicians] are making the job harder all because we have a government blind to how many people live, and that situation is getting worse. We're deliberately kicking a generation to the curb."
The homelessness charity, which supports vulnerable women and young people across Wales, is urging the government to rethink the decision and has launched a petition to put pressure on policy-makers.
BuzzFeed News spoke to five young people who explained why they left home in their teens and how having a financial safety net helped them to get back on their feet.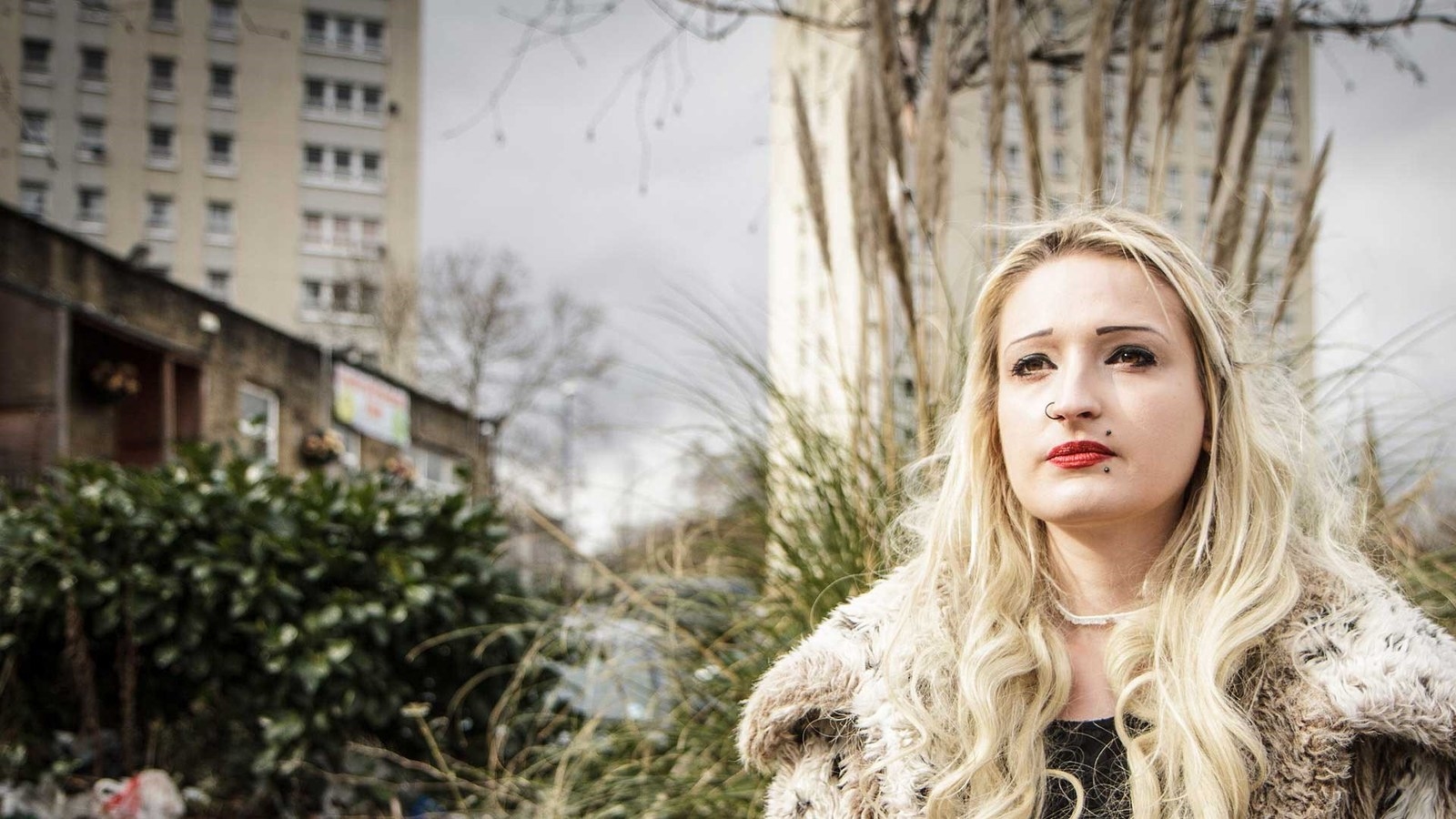 Catherine Geddes, from Bradford in West Yorkshire, left home when she was 15 years old.
She spent time on the streets, but with the support of youth homelessness charity Centrepoint, Geddes, now 23, was able to turn her life around and now lives independently.
Speaking to BuzzFeed News, she said she believes the government has made the wrong decision in taking away automatic entitlement to housing benefit from 18-to-21-year-olds.

"I was about 15 and my mum kicked me out because I had severe mental health problems. I had severe anorexia and bulimia, I would self-harm lots, I was drinking a lot," she said.
"I had two younger siblings in the house, so she said I had to leave. I had years and years of bad relationships with my dad as well.
"I was sofa-surfing for ages – I tried to go to the council but because I was that age they wanted to put me into care. I wasn't happy with that, so I was a sofa-surfer, I was street homeless for two weeks."
Geddes, who eventually found a place and relied on government support to help her get by, said it is "not realistic at all" to expect all young people to live at home until they are 22.
"No chance, absolutely no chance," she said. "People I've met have been in such vulnerable situations, and if they can't stay at home they won't. Because of family breakdown, parents who are abusive – alcoholics, drugs addicts, lots of reasons. Once it gets to that point, you can't live in your family home any more."
Geddes said that proving their circumstances may be too much for some vulnerable young people who find themselves homeless.
"It's the most scary, unstable, horrible experience that people go through. It's absolutely going to be detrimental. Already you're very vulnerable, very, very upset – the added stress would have made my mental health problems worse.
"It's hard enough as it is, and there's no way that people aren't going to slip through the net and be picked up by all sorts of bad people."
Geddes urged the government to rethink its decision and offer more support to young people: "We're the future, and we deserve to be supported as much as anyone else from a more stable background. We're still human beings and have feelings and emotions.
"We've just fallen on hard times and need someone to pick us up and put us back on track again."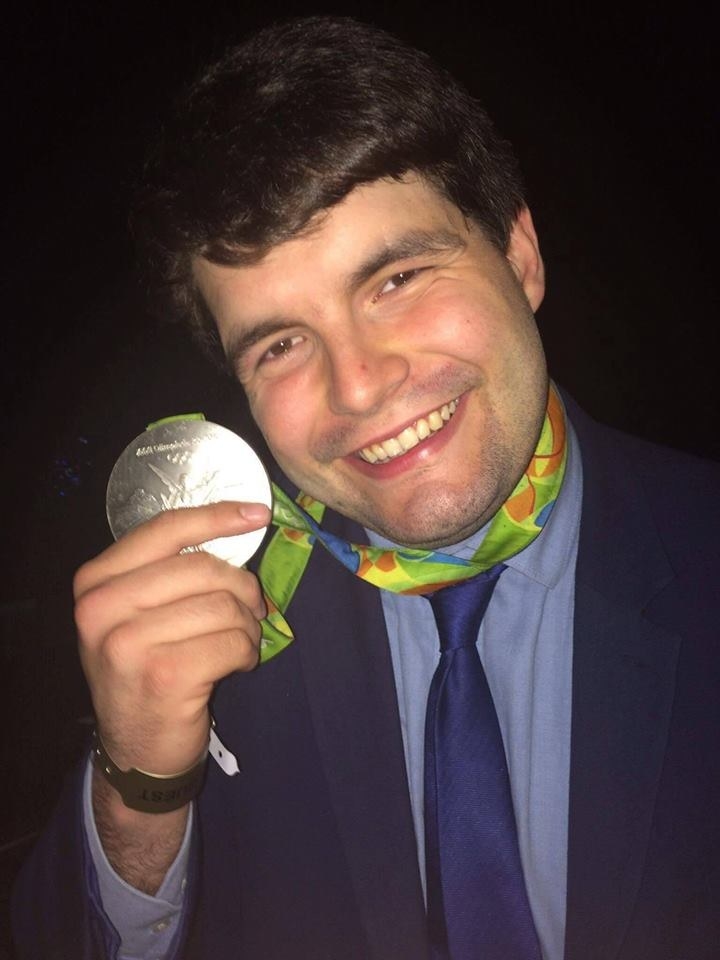 John Morris was 15 years old and living in Cambridge when he was forced to leave home.
He spent time on the streets, and slept on a friend's sofa for a month before finding his own house, using housing benefit to help with his rental costs as he studied at sixth form college.
Now 24, Morris lives in Nottingham and has a university degree and a good job in politics – but without housing benefit he thinks his life could have been very different.
He told BuzzFeed News: "I have five siblings and we were split up by social services, but because I was 15 I was old enough to do what I wanted, so I went back to my mum because they couldn't stop me.
"She got increasingly worse mentally and kicked me out. I went to live with my uncle, who then kicked me out. I ended up on the streets but thankfully a friend's family found me and put me up for a month."
Morris said a charity called Stonham Housing helped him to find somewhere to live. "I lived there off housing benefit between 16 and 18 while I was at sixth form," he said.
"Without housing benefit I'd have been on the streets – there was no other option. I ultimately would have ended up on the streets; I wouldn't have got to university, I wouldn't be working in politics.
"It was a critical moment in my life – I was so close to going the other way. If I didn't have that support from the government there's no way I could have managed to make a better life for myself."
Morris also urged the government to rethink the changes to the housing benefit system. "It should be the business of government to ensure young people thrive," he said.
"Removing a valuable asset for young people who are most vulnerable is a massive failure. People who need housing benefit at that age will have nowhere left to turn."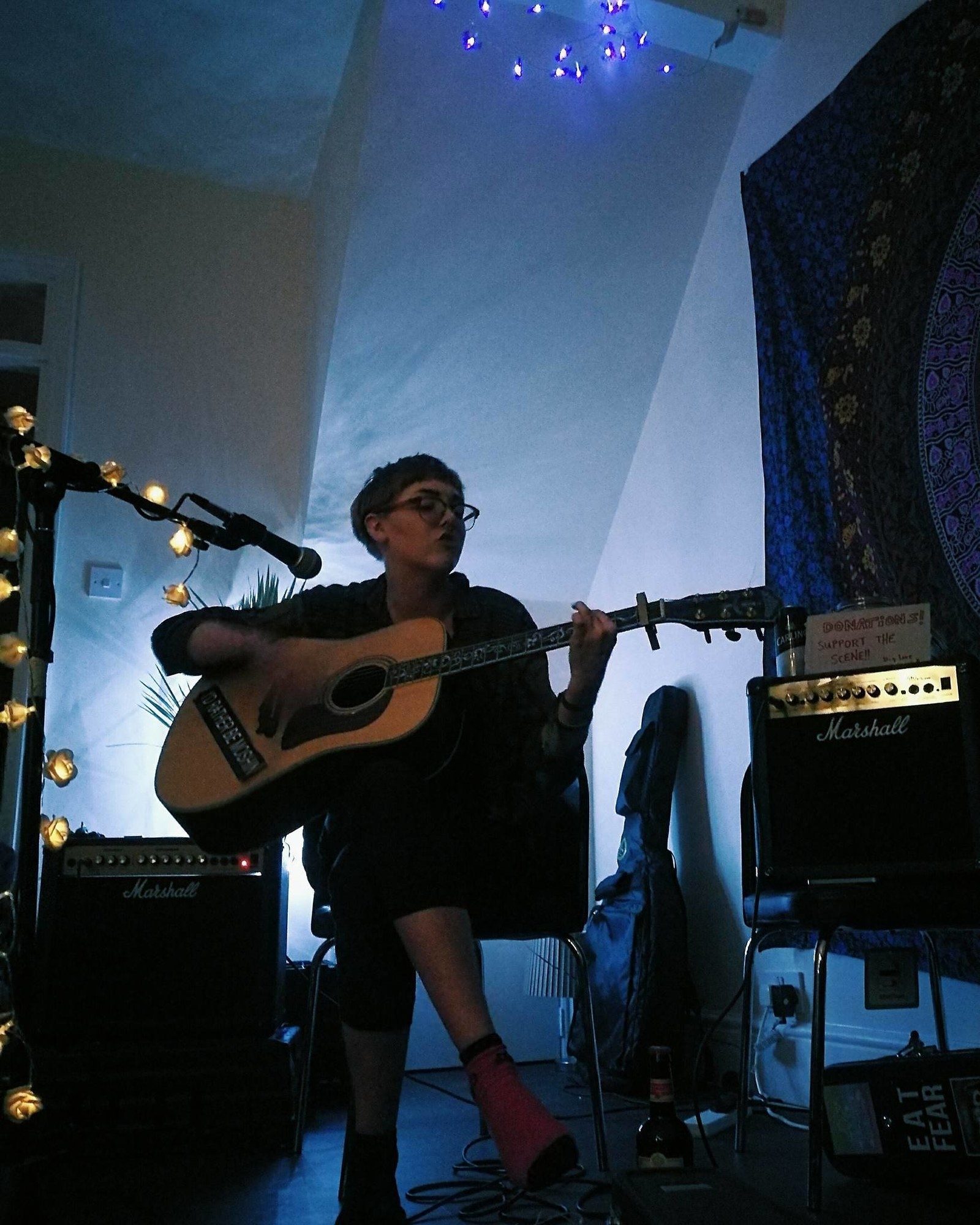 Indigo Azidahaka, 19, is transgender and has not told their mother, who is very religious. Azidahaka left home at 16 and spent some time sofa-surfing before moving into supported accommodation.
When they left to move into privately rented accommodation with friends their housing benefit was stopped as they had to make a fresh claim, and Azidahaka, a student and a musician, has since fallen into more than £1,000 of debt.
With a full-time college course to contend with, and suffering from mental health problems, Azidahaka had no way of clearing the debt, so their bandmates encouraged them to start a crowdfunding page to help pay off the arrears.
Azidahaka told BuzzFeed News: "I was 16 when I left home. I had been living on and off with friends anyway. I had a very complicated relationship with my mother, and my dad died when I was 10 years old.
"I'm not out to my mother – the reason for that is that she's very religious. When I was growing up, if there was a lesbian couple on TV and they kissed, my mum would say 'That's disgusting' and change the channel. I know for a fact that I couldn't come out to her.
"In the housing project that I lived in there were a ton of people who had to leave home because they were gay or because they were queer.
"I don't think it's my mother's fault that I had to leave... living with her very difficult... and it got to a point where I just left because I couldn't take it any more. We had one final argument and I left.
"I ended up sofa-surfing, and living with my boyfriend at the time who was also quite abusive, so that didn't go great."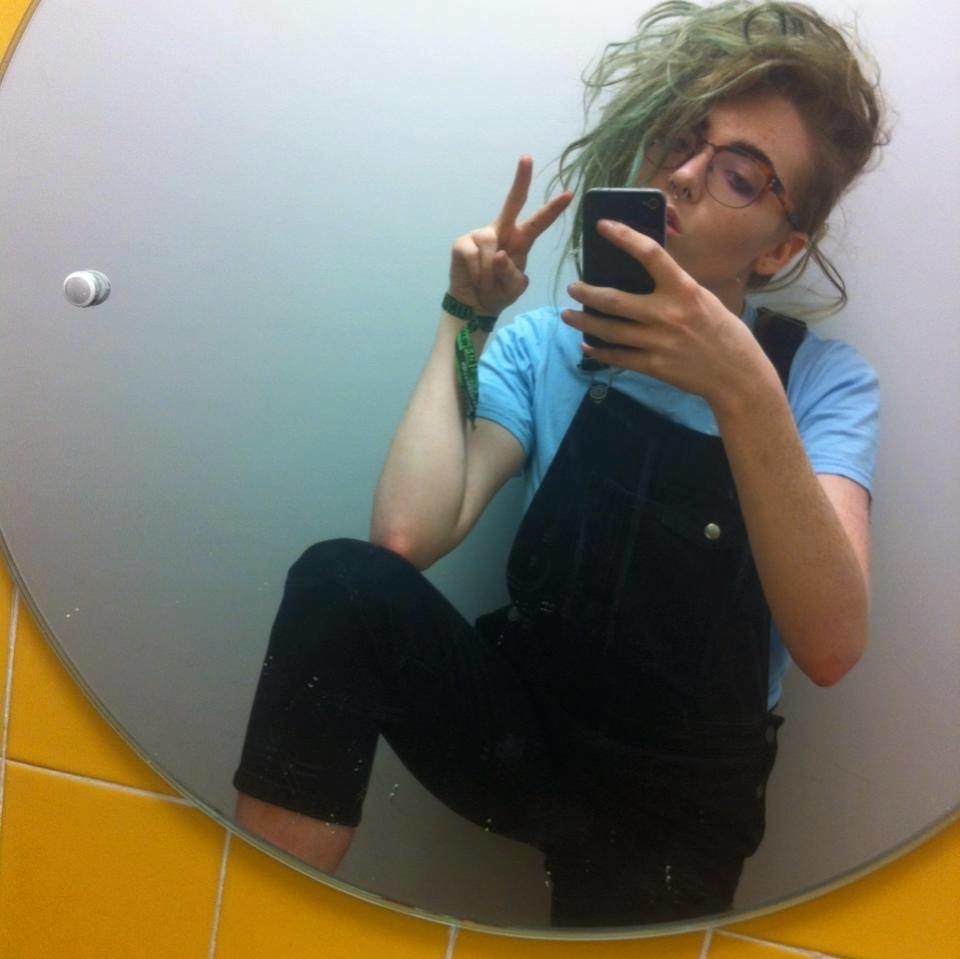 Azidahaka moved to a housing project called The Foyer, in Manchester, and later moved out to live in a privately rented house in the city with two queer friends, who lent them the money for a deposit.

"Now my housing benefit has been stopped and I'm in debt over £1,000," Azidahaka said, "and I will keep getting to debt until I get housing benefit again. I have no way of paying it off.
"How is a 19-year-old in full-time education meant to pay off this debt and afford a place to live? When they're estranged from their parents, how are they supposed to live?
"Housing benefit is essential, otherwise I don't have a place to live. The government don't care about young people, they don't care about anyone who isn't rich. They're making it harder and harder for young people.
"It's making young people turn to drug dealing. I know people who have had to do sex work because they've not had any way out. That's all they can do to keep themselves afloat.
"It makes it harder to get a job too, if you're queer too. Transphobia is a constant thing, it's happening every day – I've been attacked in the street. Something needs to happen to stop that. And I have a personality disorder, BPD, which comes with a lot of horrible stigma.
"My friends have had to talk me out of harming myself in the past. It's such a horrible feeling that you can't support yourself, that you have to rely on other people."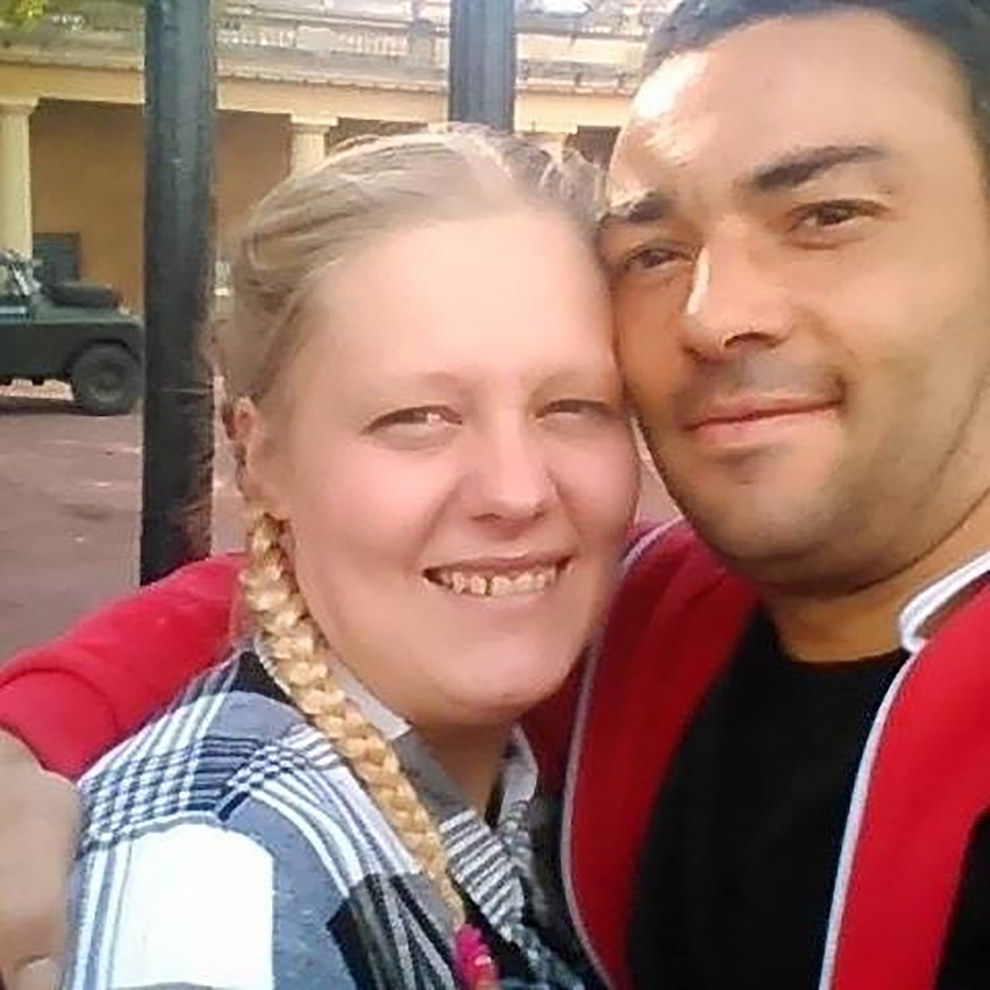 Lauren Paterson, now 27, moved into hostel accommodation in her hometown of Burnley, Lancashire, when she was 15 years old, as she was not getting on with her mum and felt she could not stay at home.
After a battle between the Department for Work and Pensions and social services over who would provide for her, she was allowed to live independently.
Paterson managed to get her own place and survived on just £45 per week in housing benefit.
She later moved to Luton, where she lived in shared accommodation as it was all her budget would allow, and she was once attacked by one of the other residents.
Paterson later moved back to Burnley and now lives her partner James and their two children. She has a good relationship with her mum, which Paterson said has improved considerably since she gained her independence.
She told BuzzFeed News: "Me and mum never got on and my dad was ill and I ended up going into a hostel.
"Because my mum had removed me out of year 11 for home schooling there was an argument between social services and the DWP, and there was a massive appeal. I think I only won it because I'd just lost my dad.
"They paid me £45 a week– I don't know how I was supposed to live off that. There wasn't enough support and I've constantly been in debt all my life.
"But if I hadn't had that housing benefit I think I would have really gone down a bad route. When you're in a hostel you get into a wrong crowd – a few of my friends turned into really hardcore druggies. I could have gone through that route.
"If you're forcing someone who doesn't get on with their parents to stay at home, they don't know what predicament they're putting themselves into because they can't afford a house. You could push them into all sorts of things – unsafe shared housing, girls going into trafficking. It's scary, I get scared for some kids out there. I was lucky."
Paterson also said she believes it isn't necessarily beneficial for young people to stay at home beyond their teens.
"Me and my mum get on a lot better now. I'd don't think we'd have the relationship we have today if I'd gone back home," she said.
"I'm so grateful that I was stubborn and didn't go back home – me and my mum wouldn't be as close as we are today.
"What the government doesn't realise unless they've been in that situation is that it can be good for young people to move out. I don't think people will be independent financially or mentally if they stay at home until they're 22."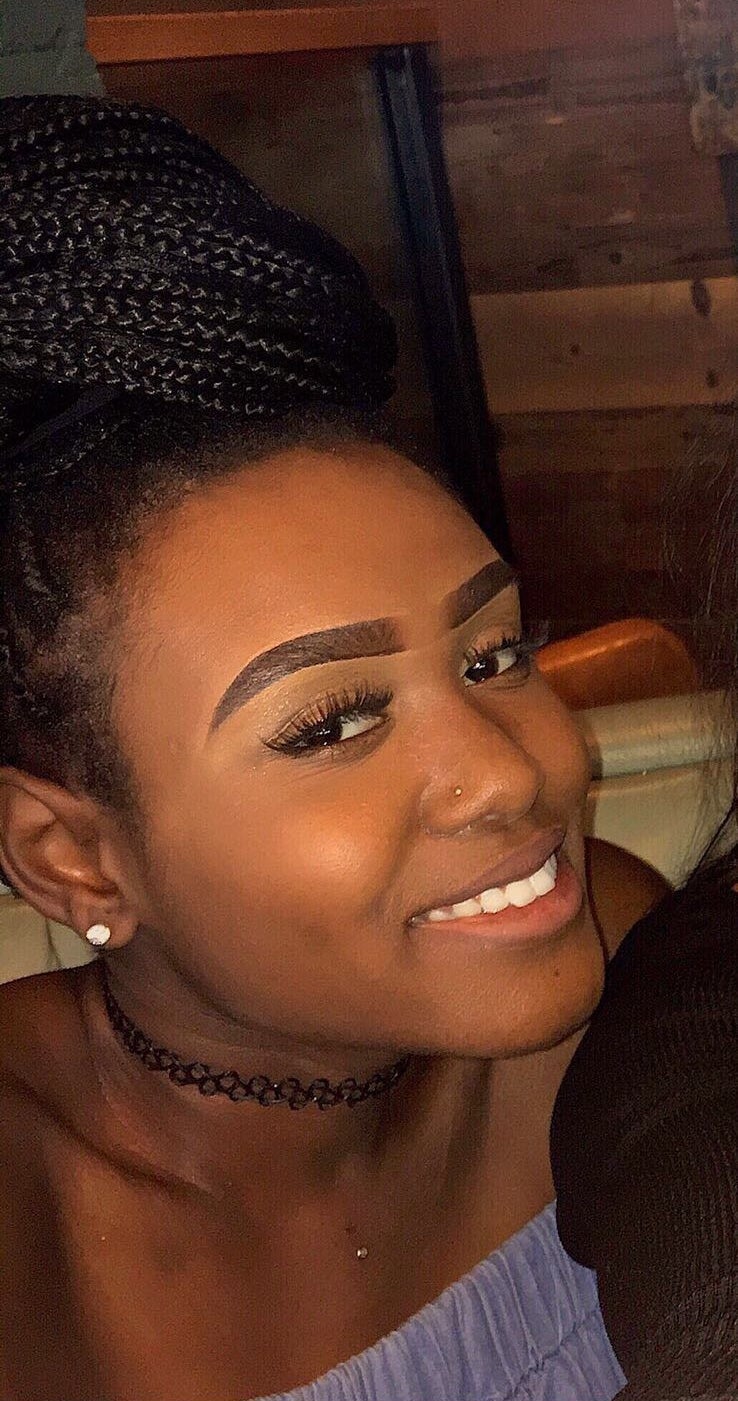 Maddison Jo Allen-Titre, 20, from Cardiff, recently left home after her family's private landlord decided to sell their home.

She now lives independently, after finding her own place with the help of the charity Llamau. She claims housing benefit and has been able to continue studying beauty and nails at college.
She told BuzzFeed News: "Our landlord wanted to sell – we were privately renting. My mum left and went to live with her cousin, and I was still behind gathering all my stuff.
"I was sofa-surfing from my friends' houses to my aunt's house – because I go to college it was really stressful.
"Housing benefit is really important to me. Jobs don't give out a lot of money, not enough hours to earn the money you want.
"It's a big deal – a lot of people would have nowhere to live. I would have had to drop out of college without it, to figure out what I would do next and where I was going to live.
"Other young people who may be going through the same situation as me, we rely on it, we're not with our families. It's really hard, so it's good for us to have that extra help."
A DWP spokesperson said: "Many young people setting out in work can't afford to leave home and live on their own straight away, so this policy will ensure young people in the benefit system face the same choices as those who work.
"We have put in place a wide range of exemptions to ensure that vulnerable people are protected. Crucially, the policy will not affect those who are unable to live with their parents, as they will be able to continue to claim support for their housing costs.
"We recognise that young people may not have documented evidence that proves they are unable to return to the parental home. In these cases their extenuating circumstances will still be taken into account."