These Self-Employed Workers Feel Ignored By The Government's Coronavirus Financial Support Package
"There's a safety net for some, but not us," one sole trader told BuzzFeed News.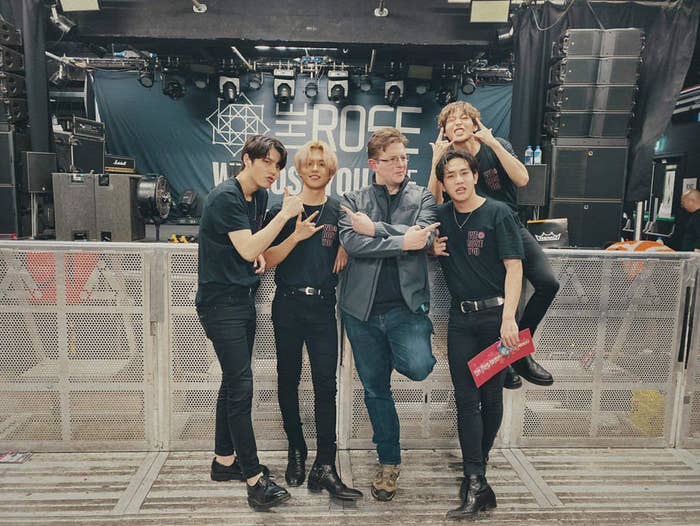 Sole traders and gig economy workers have criticised the "vulgar" treatment of self-employed people by the government, who have been offered just £94.25 per week in financial support during the coronavirus crisis if they lose their jobs.
Salaried workers are entitled to up to £2,500 per month of their monthly wages, chancellor Rishi Sunak announced on Friday, while giving assurances that "every British citizen [would be given] the tools you need to get through this".

His words provided little comfort to John Rogers, 37, and his girlfriend, who are both sole traders. He works as a freelance lighting designer and she is a stage manager. As a household, they have lost £9,000 of booked work in the last week — and they don't know when jobs will start coming back in.
Rogers, who is originally from Birkenhead and now lives in London, said the year "started out so well". He made money from delivering training in the normally quiet months of January and February, and was nominated for an award.
"At the end of February everything looked really rosy," he said. "And then even everything changed." As the coronavirus outbreak began to take hold across Europe, gigs and tour started being cancelled, and the work began drying up.
"When it got really bad was when the government said 'don't go to theatres' and 'don't go to shows', without actually telling them to close, but forcing their hand," Rogers told BuzzFeed News.
The government's support package, offering the self-employed the equivalent of statutory sick pay at less than £95 per week, will not make up for much of his lost earnings. The offer to defer tax payments is worth little when there is no work coming in to pay tax on. Rogers said he is also worried that outstanding invoices, which he is yet to receive payment for, may also disqualify him from claiming anything at all.
"The government is not providing anything," he told BuzzFeed News. "80% of salaries for PAYE employees up to £2,500 is an order of magnitude compared to what self-employed people are being offered."
Rogers said he has seen people from his industry taking up jobs in supermarkets and petrol stations because their work has dried up. He said that while he recognises these are important jobs too, the fact that skilled workers in the creative sector are taking unskilled jobs elsewhere demonstrates "the collapse my industry is facing".
"It's just brutal," he added. "The whole industry is pretty fucked at the moment."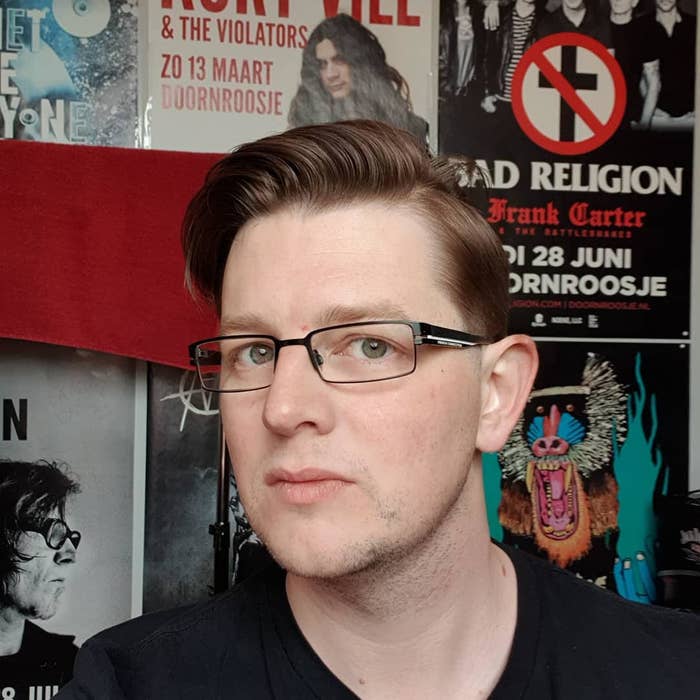 One of the most difficult things, Rogers said, is witnessing the discrepancy between the support that has been given to businesses and employees, compared to freelancers, self-employed people, and those on zero-hours contracts.

"It's really upsetting," Rogers continued. "There's a safety net for some, but not us. I know we're not the same as PAYE employees or companies, but we pay our taxes, and everything we buy, that has VAT on. The time is now to act decisively and look after people, which is not what the government is doing."
"I think it's pretty harsh to be perfectly honest," he added. "I want to know what I've done wrong these past six years, I've been self-employed, paying my taxes, investing in my equipment."
He continued: "I'm trying my best not to be drawn into 'us and them' with it, but it's hard … when a line is drawn around that group of people, those people get 80% of wages guaranteed, and don't have to worry about paying rent, bills, food anymore. It's very human to feel like you're being given the short shrift. For a country to treat such a large part of its workforce like this is just vulgar."
The relative lack of support for the self-employed has also hit those working in the gig economy, such as food delivery riders, parcel couriers, and minicab drivers.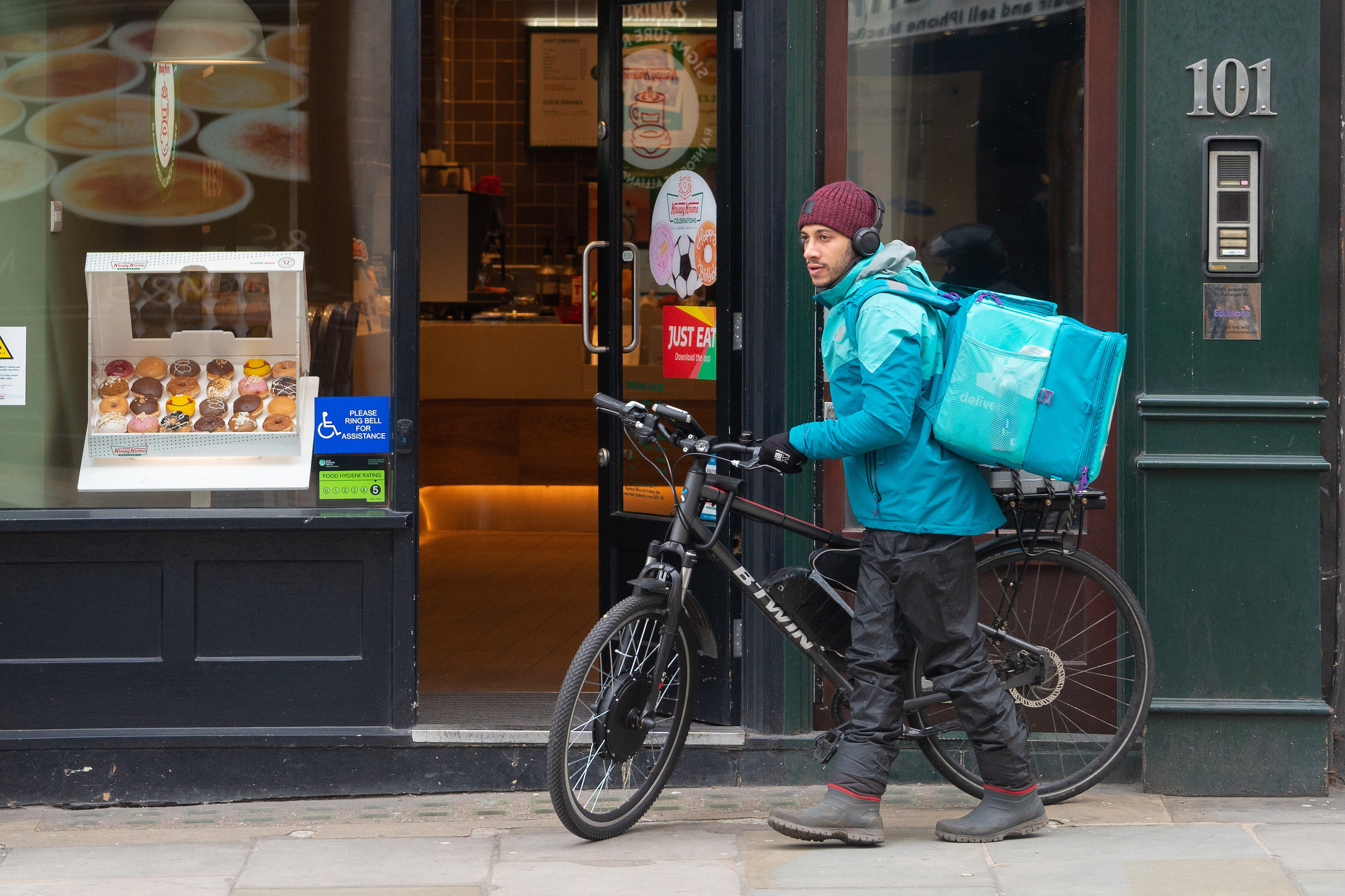 Jassem Tamim, 44, is an Uber driver who has seen his earnings drop significantly since the start of the coronavirus outbreak. He can no longer afford the payments for his car, and will have to return it, meaning that he will lose his livelihood.

"I'm stuck because I'm not making enough to pay for the car," he told BuzzFeed News. "I can't keep it."
Tamim, who is originally from Morocco, has only been out of work for 48 hours since he came to the UK from Italy in 2007, he said, and has worked a variety of jobs, including as an ambulance driver and a cleaner. He's now looking for alternative work.
As well as the financial worry, Tamim said he is also worried that his work driving an Uber is putting his health at risk. His wages support his family, including his mother and his nieces, one of whom has asthma and another one has diabetes.
"Everything has changed overnight," he said. "When I'm at work I'm at risk [of] picking up the virus as well. I am isolating myself from my family to not infect them unknowingly, because we are at high risk … I didn't see my mother and everyone else for two weeks now, only FaceTime."
With the threat of losing his only source of income, Tamim has registered for Universal Credit — his current only option — which he describes as "humiliating".
"I've never claimed anything," he said. "I don't know how much they're going to give me. I have no idea. It's humiliating for me. I used to make a lot of money. I used to do well, to the point that I never really bothered about saving. I'd go to work when I needed to work, and I'd look after my family."
Despite his own difficult circumstances, he urged everyone to "stick together".
"This country gave us a chance, a welcome, gave us the right to work, and I'm so grateful," he said. "We need to stick together. This crisis has shown that there is no white and black, no British-born and foreigner, we're equal whether we work in the City or as a cleaner, we're all in this together."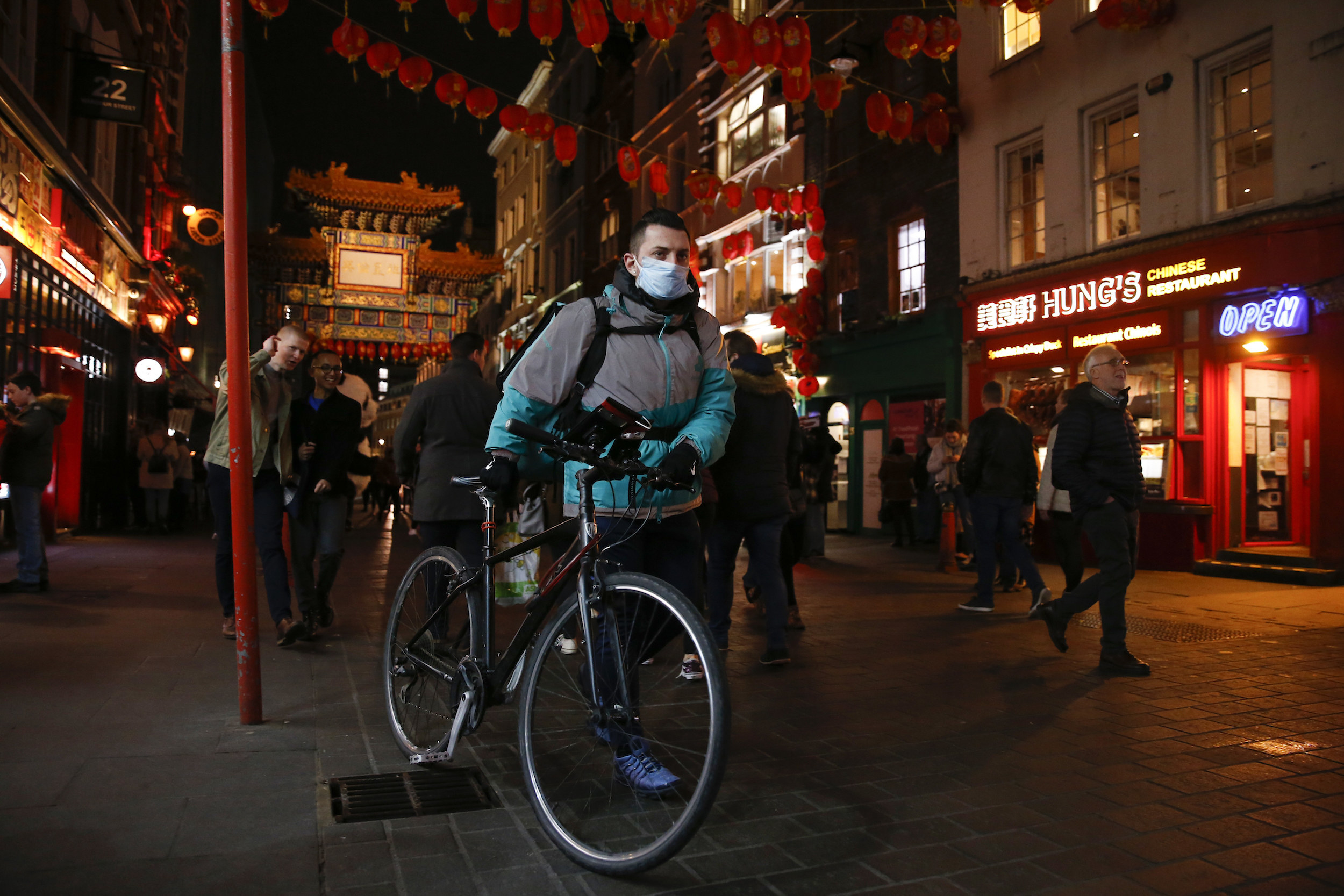 Labour MP Ian Murray, a contender in the party's deputy leadership race, tweeted to say he had received more than 100 emails in one morning from worried constituents who are self-employed.
He told BuzzFeed News: "The government must provide the same support to the self-employed and freelancers. Many are seeing their incomes completely disappear.
"A scheme could be found to try and supplement some of their income. It could be based on the last accounts or a system through HMRC. I'm sure the business bodies like the federation of small business could devise a scheme. The government must provide more help."
Trade unions are also among those who have been calling for the government to do more to support self-employed workers. Mike Clancy, general secretary of trade union Prospect, said: "The government needs to wake up to the real concerns of freelancers and self-employed workers worried about paying the bills and keeping safe.

"The freelancers we represent as a union deserve something similar to the 80% of salary support the government is offering to businesses to keep our employed members in work. If we want the country to get through this together, no one can be left out or left behind because of inaction by government. Further delays won't cut it in this crisis. We need action now."
Philippa Childs, head of media and entertainment union Bectu, said its research had shown that "97% of freelancers are dissatisfied with the government's response to the crisis."
"The chancellor's support package for workers will come as a devastating blow to freelance and self-employed workers who needed much more support than they are being given," she said.
"These workers are looking to the Chancellor in desperation for a vital lifeline and he has badly let them down, despite his grand promise to do 'whatever it takes'. It is clear the Chancellor simply doesn't understand the hardship these workers are in — telling them to simply claim universal credit while other workers have their incomes protected is cruel and unfair."
Responding to criticism about a lack of support for the self-employed, chief secretary to the treasury Steve Barclay told Radio 4's Today programme that the government was restricted by "operationally what is difficult to do and what can be delivered to the timescales we are working to."
He said that freelancers would benefit from measures such as mortgage payment holidays, deferral of self-assessment tax payments, and the strengthening of the welfare safety net.
An HM Treasury spokesperson said: "The chancellor has outlined an unprecedented package of measures to protect millions of people's jobs and incomes as part of the national effort in response to coronavirus.
"This includes strengthening the safety-net for the self-employed who will benefit from a relaxation of the earnings rules for self-employed claimants under universal credit and deferring income tax self-assessment payments due in July 2020. We have always said we will go further where we can and are actively considering further steps."