You may have seen this picture of Pope Francis holding hands with a young girl with Down syndrome, which went viral on Sunday.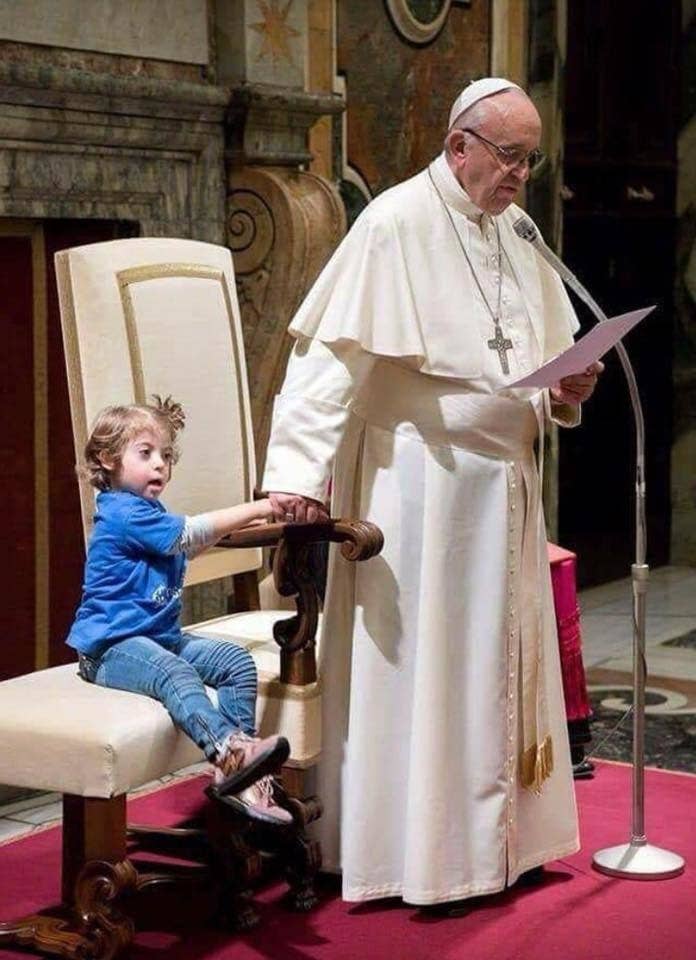 In less than two days the post had been retweeted more than 30,000 times, and received almost 145,000 likes. The same picture was also uploaded to Reddit (but has now been deleted) and was widely shared on Facebook, including by uCatholic, an online news site with more than 1 million followers.
The original tweet said that the pope had spontaneously invited the girl to sit with him during a regular sermon, after she walked towards him and security guards intervened and tried to stop her.
It read: "A girl with Down syndrome, got up during a regular papal service & went toward [Pope Francis]. Security men quickly moved in 2 take her back to her mom. The Pope stopped them & said to her 'come sit next to me.' She then sat down near him and he continued his homily, holding her hands."

However, the picture was actually taken back in October at a pre-organised meeting with the Italian Special Olympics football team, which was taking place in Rome at the time.
The little girl in the picture, Gemma Pompili, had been chosen to present Pope Francis a gift of Special Olympics-branded training shoes.

A story on the Special Olympics website, published last year, reports that the pope held a private audience with athletes, with and without intellectual disabilities, who were participating in the Special Olympics Unified Football Tournament.
Pictures also show Gemma, the youngest member of the team, who at the time was 5 years old, handing the red shoes to the pope.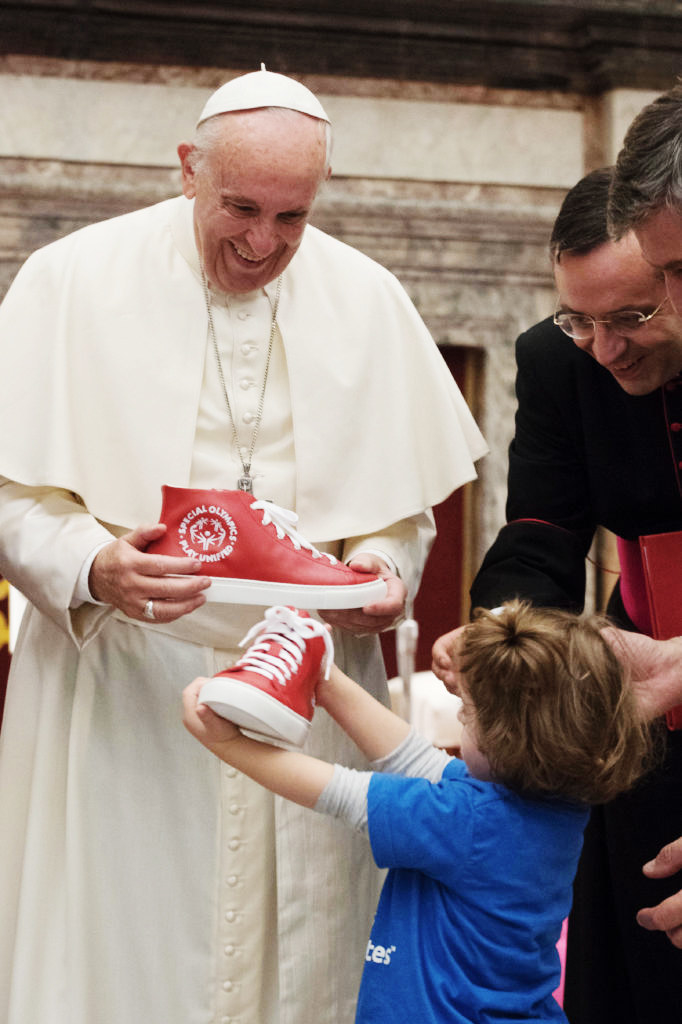 The pope was not delivering a sermon or homily. He was giving a speech to the athletes about inclusivity in sport, in which he said: "In these days you will have the opportunity to reaffirm the importance of unified sport, through which athletes with and without intellectual disability play together.
"This beautiful reality, which you carry out with commitment and conviction, nourishes the hope of a positive and fruitful future of sport, because it makes it a real opportunity for inclusion and involvement."
According to the Special Olympics website, Gemma spontaneously climbed on to the chair after presenting the shoes. Her parents did try to stop her, but she shook her head and shouted out "Papa!", attracting the attention of the pope each time. There is no mention of any security guards intervening.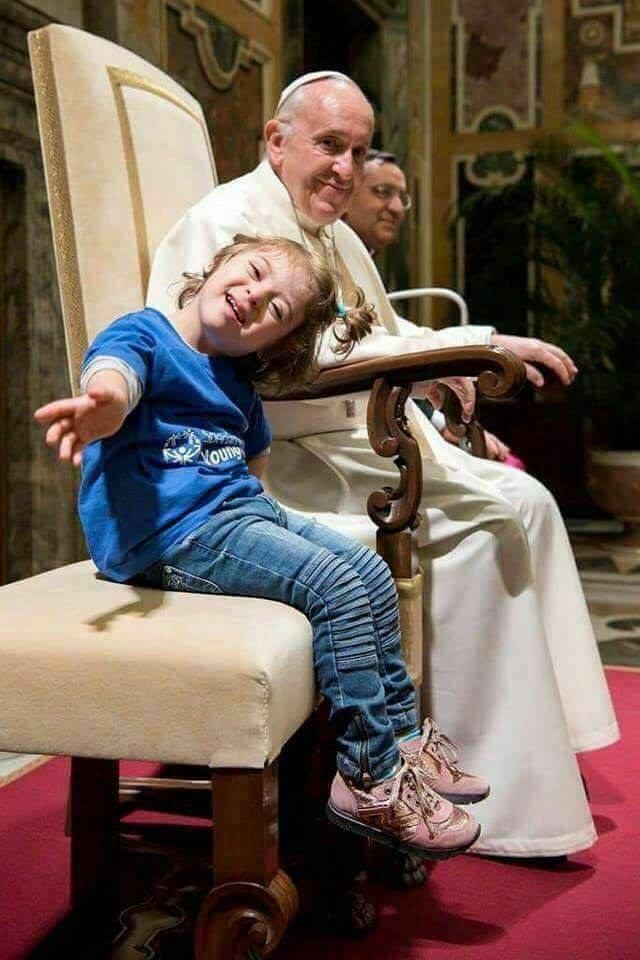 In short: The picture is real but there was no homily and no mention of any security guards, and the pope didn't tell her to sit there – she climbed on to the chair by herself.