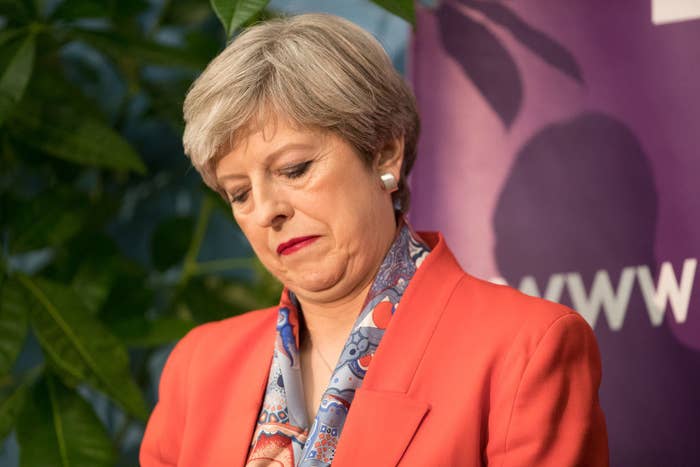 The Conservatives have endured a devastating night of losses in the north of England, where the party had hoped to pick up a swath of Labour seats.
Theresa May chose Halifax in West Yorkshire as the location for her manifesto launch, no doubt because the Conservatives had high hopes of overturning Labour's slim 428-vote majority there.
Labour MP Holly Lynch told BuzzFeed News it was "incredibly satisfying" to have not only retained the seat, but to have increased her majority twelvefold, winning by a margin of 5,376 votes.
"It's incredibly satisfying," she said, "to know that Theresa May launched her manifesto here and we defended this seat with an increased majority. I hope that she'll reflect on that."
Lynch said she was "absolutely ecstatic" to have achieved such a decisive victory. She added: "I was in quite a defensive position going into this election, so to have won like this, I'm delighted."
She said the results had been unexpected, saying: "It honestly came as a surprise. It's really good to see that we've been making gains."
In neighbouring Calder Valley the Tories nearly suffered a dramatic upset, as Labour candidate Joshua Fenton-Glynn almost overturned a majority of more than 4,500.
Conservative MP Craig Whittaker managed to hang on to the seat by just 609 votes, but Fenton-Glynn said "the incumbent should not see it as a victory", as Whittaker's majority had been reduced by 90%.
For his part Whittaker refused to blame the prime minister for his reduced majority, saying May had "absolutely not" made a mistake in calling a snap general election.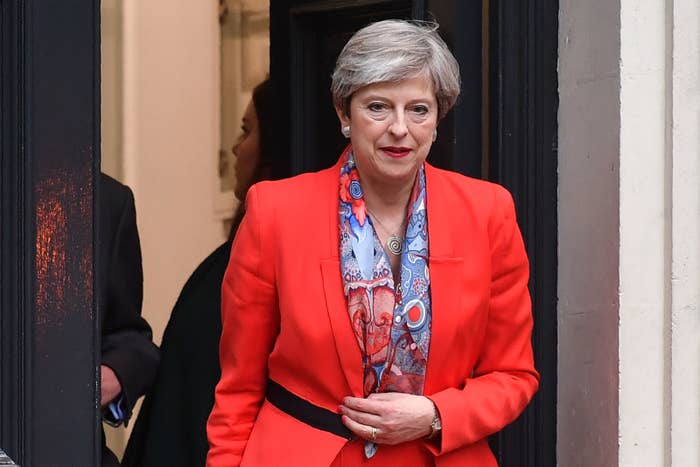 "Theresa May felt very strongly that she wanted a strong mandate," Whittaker said. "Calling an election was always a risk, and the people have spoken."

Halifax was high on the Tory target list, but the Conservatives had an even more disappointing night in City of Chester, losing their top target seat by a huge margin.
Labour's Chris Matheson, who was defending a majority of just 93 votes, delivered a stunning result, returning a majority of more than 9,000 votes. Matheson had accused his Tory opponent of taking the seat for granted, and said in the run-up to polling day that he was "working the hardest possible" to win.
Similarly, Labour's Margaret Greenwood in Wirral West, who had also accused her opponent of being complacent and thinking he had it "in the bag", increased her majority from 417 votes to 5,365.
Even in constituencies that voted strongly to leave the EU, Labour candidates managed to hold on to their seats.
Labour's John Woodcock, who was expected to lose in Barrow-in-Furness, held on by just 209 votes, as did pro-Corbyn Cat Smith in Lancaster and Fleetwood, who increased her majority from 1,256 to 6,661, perhaps in part down to the large student population in the constituency.
The Conservatives not only failed to win their target seats, but also lost seats to Labour.
Labour gained Warrington South and Weaver Vale from the Tories with convincing majorities of 2,549 and 3,928 respectively. It also took Keighley, West Yorkshire, from the Tories with a slim 249 majority, and elsewhere in the county, overturned a 5,000 Conservative majority to win Colne Valley.
In Bury North, Labour's top target seat in the region, its candidate James Frith won by a decisive margin of 4,375, beating David Nuttall, who had held the seat since 2010.

Frith told BuzzFeed News he felt "fantastic" upon hearing he had won with what he called a "thumping four and a half thousand majority".
He said the prime minister had made a "howling error of judgment", adding: "She gave people an opportunity to consider the direction the country was going in."
His opponent, a strong advocate for Brexit standing in a Leave constituency, said he suspected many UKIP voters had gone back to Labour because they thought the job was done.
"There were lots of voters who traditionally always voted Labour but wanted to see us outside the EU," he said, "so after the referendum when the country voted to leave the EU people think, Job done, I'll go back to my traditional allegiance."

In neighbouring Bury South, Ivan Lewis, who took the seat from the Tories in 1997 and had been said to have been "worried" about his position, returned an increased majority.
Lewis said: "This seat was written off – people said this was going to be a Tory gain. This is a better than expected night so far for the Labour party, but the Labour party has been incredibly united, incredibly focused.
"Theresa May proved herself over the last four weeks, proved not to be strong and stable but the opposite – she's not strong and stable, she's weak and wobbly."
Labour also gained Crewe & Nantwich in Cheshire, which the party lost to the Conservatives in a by-election in 2008. Education minister Edward Timpson lost out to Labour's Laura Smith by just 48 votes, after three recounts.