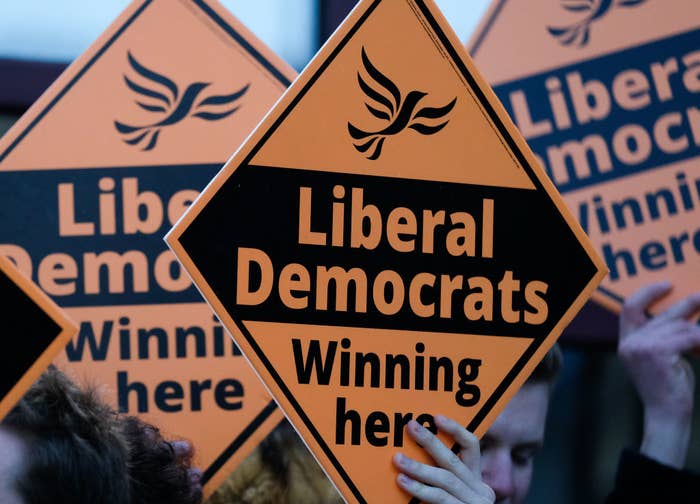 The Liberal Democrats are the latest political party to suspend a council candidate over racist social media posts, after BuzzFeed News sent the press office several screenshots of anti-Muslim images and comments shared by a Lib Dem hopeful in Manchester.

The posts, which date from July 2016 to earlier this month, had been sent from Facebook and Twitter accounts of Daniel Toth-Nagy, a council candidate in the Hulme ward in the upcoming local elections.
Among the posts shared from Toth-Nagy's account are an image of a young girl wearing an abaya and a hijab and holding an automatic weapon, accompanied by the words "if your religion values ancient religious laws, oppression, and violence over education, you are contributing to the destruction of humanity." A tweet from his Twitter account said, "There is no such thing as Islamophobia."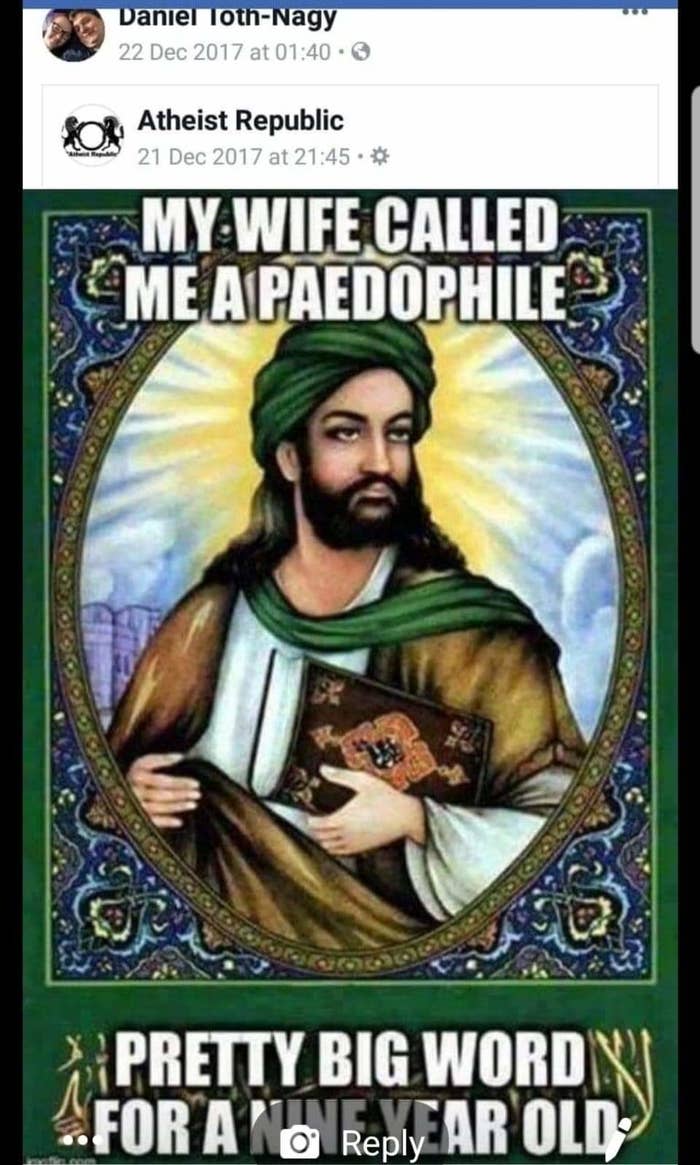 In the run-up to the local elections on May 2, Lib Dems in Manchester's Fallowfield ward, just down the road from Hulme in south Manchester, put out a letter to local residents regarding Labour candidate Jade Doswell after a five-year-old social media post emerged in which she had said that the Israeli flag made her a "little bit sick in my mouth".
"On May 2, local people have a real alternative to this kind of hateful politics that Labour is becoming infamous for in Manchester," the Lib Dem letter said. "The Liberal Democrats reject any form of bullying and hate speech."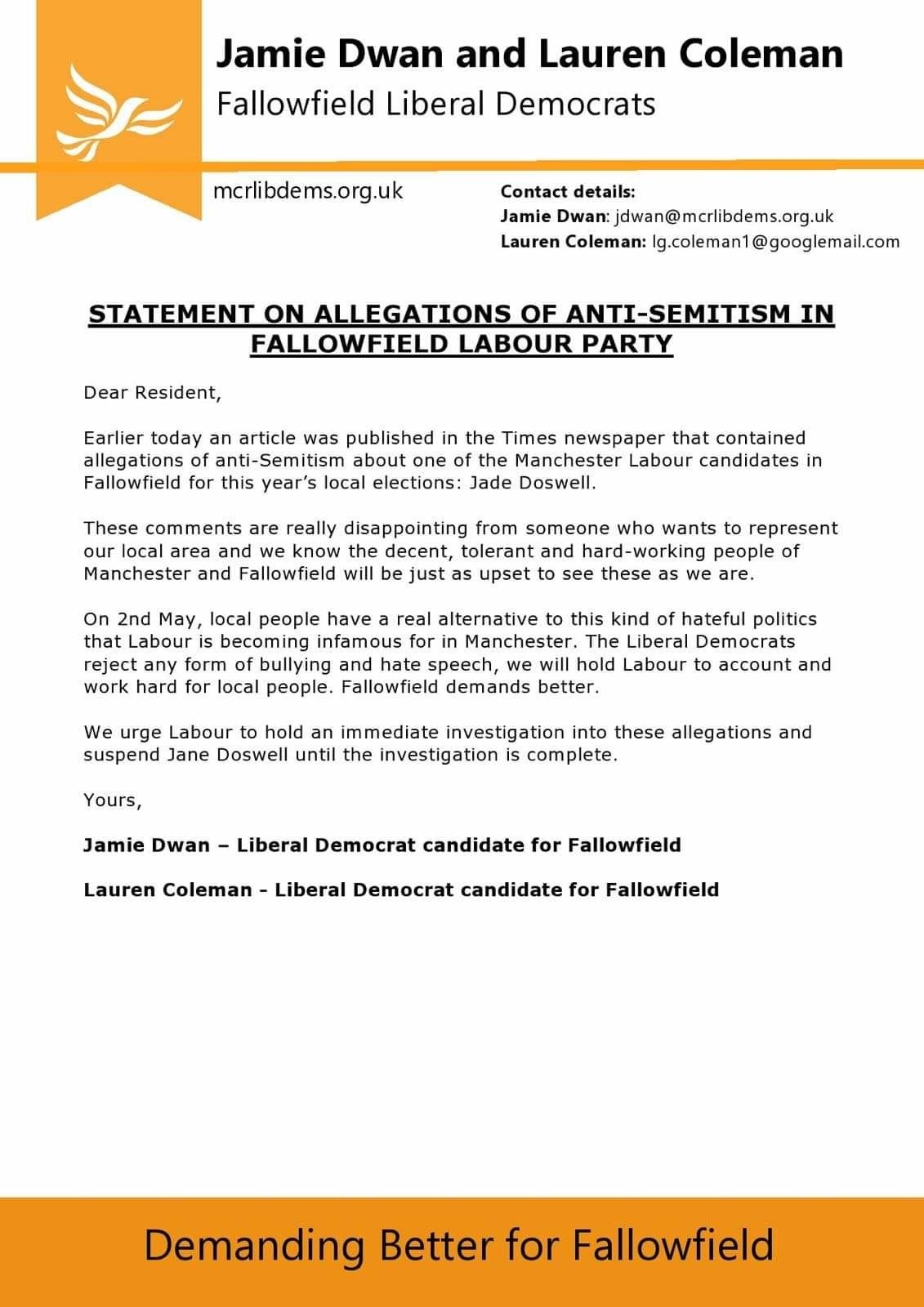 In a statement, a spokesperson for the Muslim Council of Britain told BuzzFeed News these kinds of posts have "no place within our political parties".
"It is deeply disappointing to see a Liberal Democrat council candidate resort to such crass bigotry and denial about Islamophobia," the spokesperson said.
"Such language has no place within our political parties and we hope that the individual is removed from the Liberal Democrat list. There then needs to be a serious review of the vetting procedures to stop this happening again."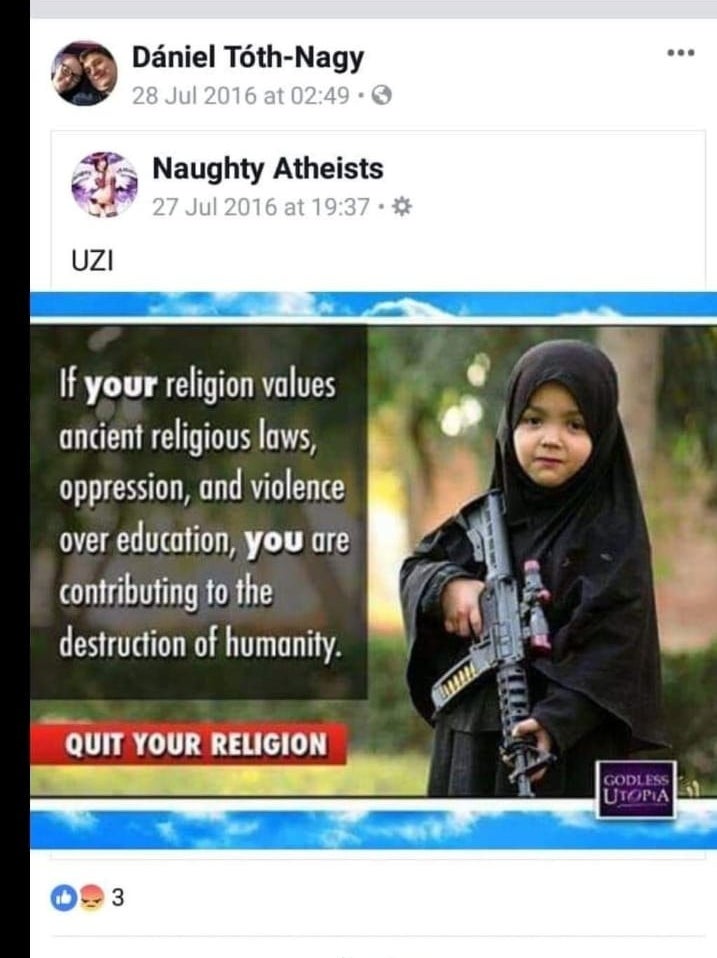 When questioned on the posts, Toth-Nagy told BuzzFeed News: "In short, my posts or views never express hatred or violence against any person, I'm an atheist, which is a real liberal thing.

"I do not believe in any religion and it is freedom of speech to express my views regarding religions. I strictly oppose the word and accusation of Islamophobia."
He added: "I purposefully provoke on pages like Farage or Conservative (and sometimes Labour) politicians when I do not agree with their views or think they're promoting fake news or fear or hatred."

Shortly after being shown the offensive material, a Liberal Democrat spokesperson said: "He is suspended from the Liberal Democrats."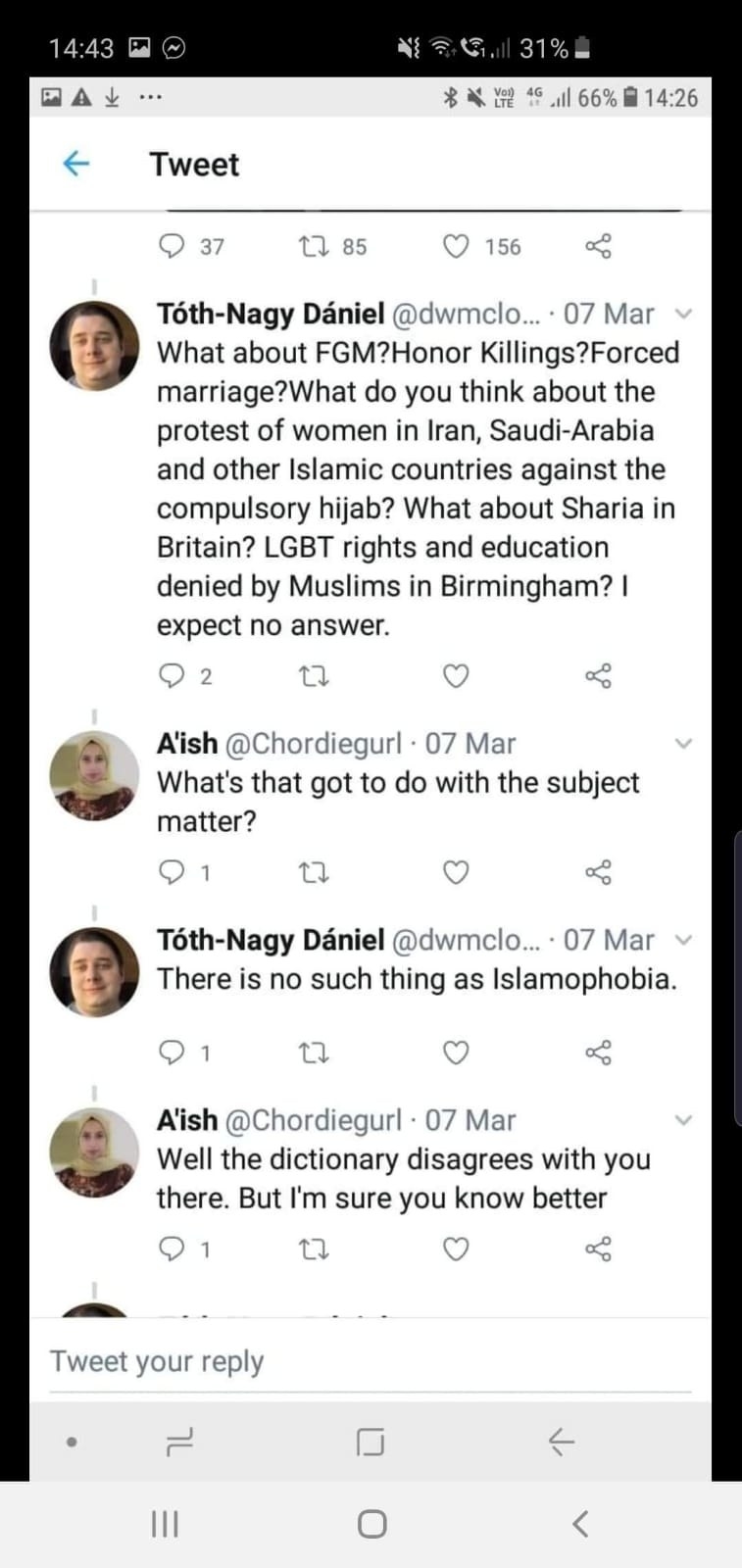 Matthew McGregor, campaign director for Hope Not Hate, told BuzzFeed News: "These comments are indistinguishable from those of a Tommy Robinson supporter and are reminiscent of the BNP.
"This kind of hateful speech has no place in a mainstream political party, and like any of the main parties the Liberal Democrats should act whenever this kind of bile is expressed by one of their candidates."