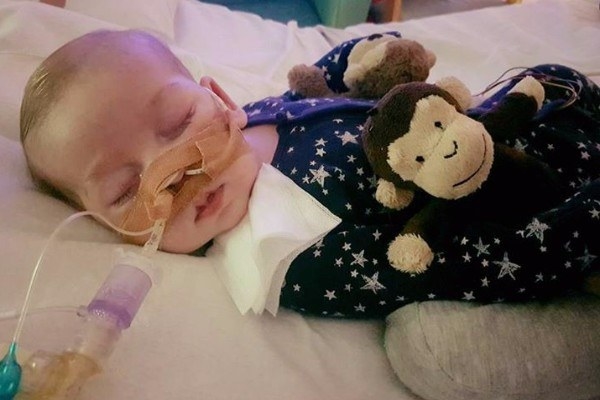 The parents of a sick baby with a rare genetic condition have lost their legal battle to keep him alive so he can undergo pioneering treatment in America, despite raising more than £1.2 million in a funding campaign.

A High Court judge today ruled that doctors at Great Ormond Street Hospital could withdraw life support from Charlie Gard and move him to a palliative care regime.
Specialists said that 8-month-old Charlie is barely able to move and has significant irreversible brain damage, and that they did not believe further treatment would be in his best interests.
Charlie's parents Chris Gard and Connie Yates had hoped to take their son to the US for treatment, but Judge Mr Justice Francis today intervened to prevent them from taking him abroad.
The judge sided with doctors who said he should die with dignity rather than undergo further treatment.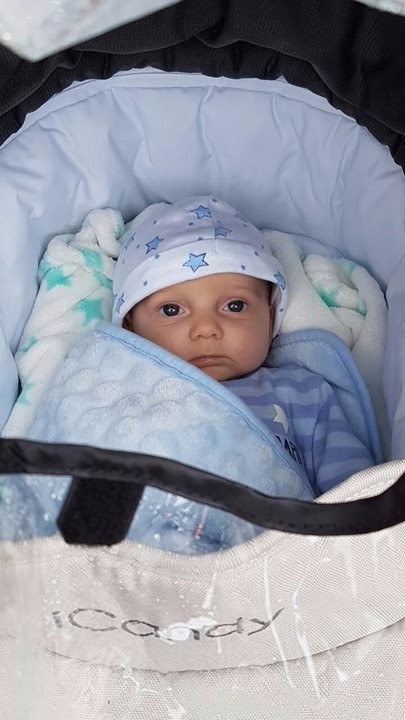 Charlie, who was born on 4 August 2016, has a rare disorder called mitochondrial depletion syndrome, which causes progressive muscle weakness. Both of his parents are carriers of a faulty gene.

More than 80,000 people donated to a crowdfunding appeal, helping his parents to raise more than £1.26 million, which they planned to use to fund a treatment trial with a doctor in the United States.

Yates wrote on the crowdfunding page: "He was born perfectly healthy but then he started to decline.
"We took him into hospital at eight weeks old and none of us have been anywhere near home since."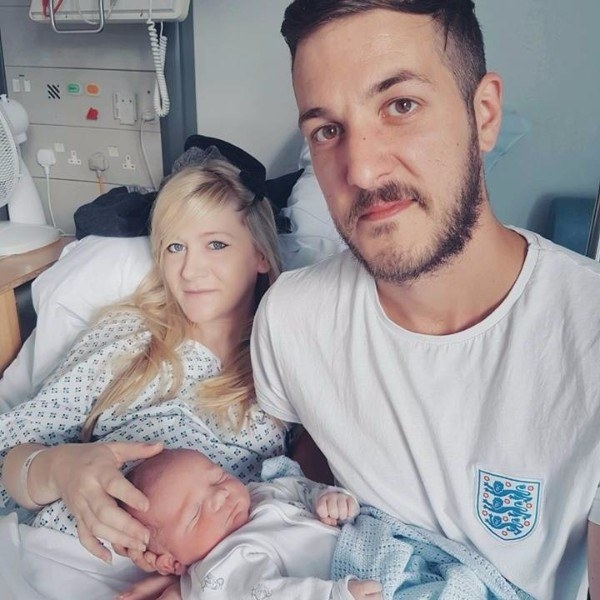 She continued: "We have been with Charlie day in, day out and watched our poor baby get weaker and weaker, he now needs a ventilator to breathe, but we have never lost hope throughout all this time."
On Tuesday Charlie's parents, who live in west London, posted a joint statement on Facebook ahead of the judge's decision.
They said: "Charlie we are so immensely proud of you and we hope that we have done you proud by standing by your side and never giving up despite everything we've had to face!
"We've never been so stressed in our lives but we'd do it all again in a heartbeat because YOU are worth every ounce of pain and every single tear! You're our baby and we are your parents and we will do ANYTHING for you! We've got the money, we've got our passports, we've got the Dr who's got the medication.. all you need is the chance.
"We won't give up on you because you have a rare disease, it's not your fault, you shouldn't have to die, I'm sorry this has happened to you, I wish I could take your place!! We love you! We will fight for you until the very end and we'll pray that we'll get to hold your warm hand forever."
Following the ruling, the family's lawyer, Laura Hobey-Hamsher, said Charlie's parents were "devastated" by the decision, which she described as "every parent's worst nightmare".
"They are struggling to understand why the court has not at least given Charlie the chance of treatment in America," she said. "The medical evidence is complex, and the treatment offered, potentially ground-breaking."
A spokesperson for Great Ormond Street Hospital for Children NHS Foundation Trust said: "We cannot imagine how hugely distressing this time must be for Charlie's family who have been completely devoted to him since he came to our intensive care unit six months ago.
"The majority of the children we care for have rare or complex diseases. We work extremely hard to offer innovative treatments, even if it is the first time they have been tried, when we believe they can benefit the child.
"In Charlie's case we carefully considered the request for a therapy that had not been used to treat his condition. This included seeking multiple external opinions as to whether this therapy could improve Charlie's chance of survival or quality of life. The consensus, which has been confirmed by today's ruling, was that it would not.
"Our focus now is to work with Charlie's family to plan for the next stages in Charlie's care."