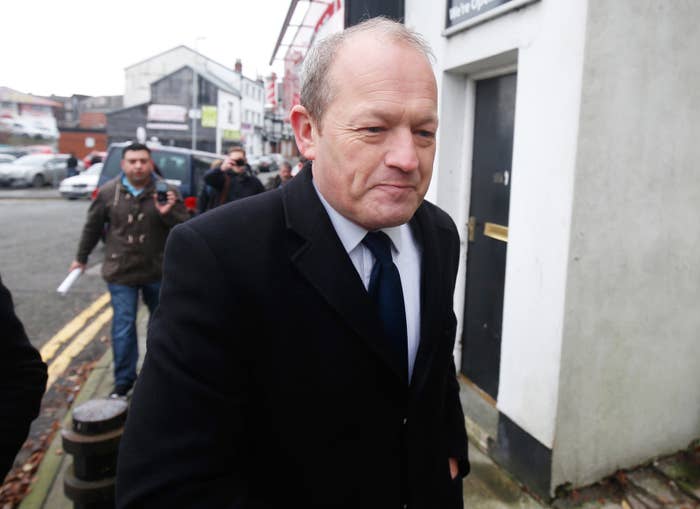 Simon Danczuk has insisted he is legally resident at the address provided on his nomination papers to stand in the general election, despite his ex-wife telling a BuzzFeed News reporter that he does not live there.
Danczuk quit the Labour party earlier this month after failing to be renominated as the party's candidate for Rochdale, having been suspended for the party for 18 months after texting a 17-year-old girl. He is now running as an independent candidate for the constituency in the election on 8 June.
On official nomination papers, he listed his home address as that of his ex-wife Karen Danczuk. Candidates' addresses are published openly, ensuring voters know which constituency a candidates lives in. Knowingly making a false declaration on a candidate's form is potentially a criminal offence.
On Wednesday a BuzzFeed News reporter went to the property to establish whether he actually lived there.
A man who answered the door said Simon Danczuk did not live at the address and that he did not know where the former Labour MP lived.
Karen Danczuk then appeared at the door and again said her ex-husband did not live at the address.
BuzzFeed News: "Does Simon live here?"
Karen Danczuk: "No, who wants to know?"
BF: "Sorry, I must have the wrong address. I'm a journalist, I was just checking."
Danczuk: "No it's alright. Which journalist, I can take your details and get him to ring you?"
BF: "He's got my number actually, it's Hannah from BuzzFeed I've spoken to him before."
Danczuk: "Oh, you talked about Thursday meeting for a coffee didn't you?"
BF: "Yeah, he's not been answering his phone and not been replying to it. But he doesn't live here?"
Danczuk: "No, no, no, no no. But I'll let him know, and you're around tomorrow?"
Electoral Commission guidance states the address provided on nomination papers "must be your current home address" and "must not be a business address", with false declaration considered to be a criminal offence. UKIP leader Paul Nuttall came under fire during the recent Stoke-on-Trent Central by-election after registering his address at an empty house he had yet to visit.

Asked whether he still lives at his ex-wife's house, as stated on his nomination papers, Simon Danczuk told BuzzFeed News: "That is where I'm registered to vote. That's where I'm registered. That is the family home. That's where I reside."

Asked again whether "reside" meant he actually lives at the house, he politely concluded the call: "You've got Corbyn to follow around, and I've got things to do in Rochdale, let's talk another time."

Shortly afterwards Karen Danczuk began tweeting about the visit, claiming her children had been scared by the incident. At no point did the BuzzFeed News reporter see or hear any children.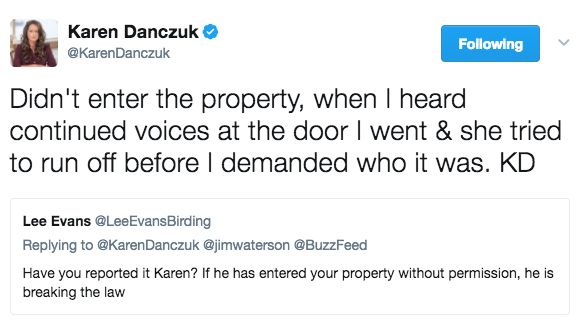 After BuzzFeed News contacted Karen Danczuk to ask her if she could reconcile the difference between her account on Twitter and the reporter's audio recording of their doorstep encounter, she accused BuzzFeed News of attempted blackmail and said she was going to the police over the issue. She also insisted the man who answered the door was a workman and warned our reporter to never visit the property again in a bid to get a "cheap story".