People With Learning Disabilities Are Dying In Hospital Without The Right Care
According to Mencap, 1,200 people with learning disabilities are dying in hospital every year because they are not getting appropriate health care – and many more are suffering unnecessarily.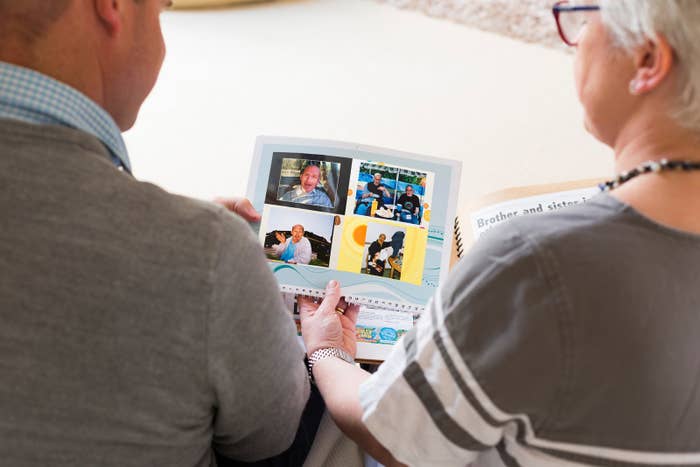 People with learning disabilities are suffering in hospital because staff are not always adequately trained to care for them, families fighting to change the system have told BuzzFeed News.
According to Mencap, 1,200 people with learning disabilities are dying in hospital every year because they are not getting appropriate health care. And the charity says that even when deaths cannot be avoided, many patients are not getting the right care and are suffering unnecessarily.
Jayne Nicholls, 53, and Jonathan Ridd, 45, have been fighting tirelessly for changes within the health service since the death of their brother Paul Ridd in 2009.
Nicholls told BuzzFeed News that when Paul was born the umbilical cord was wrapped around his neck, which starved his brain of oxygen and left him with severe learning disabilities and in need of 24-hour care.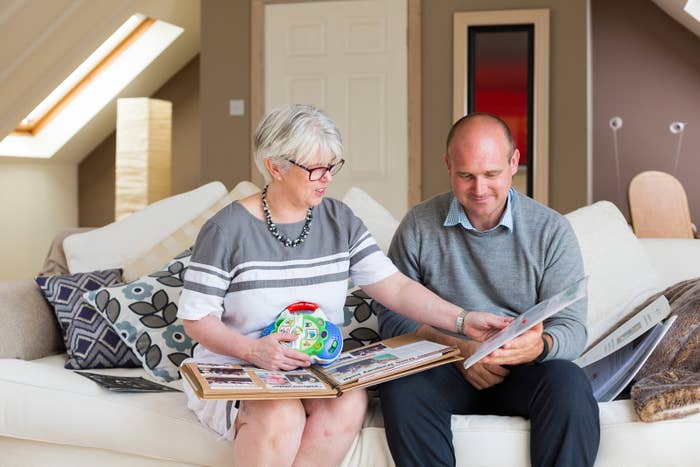 His disability meant he suffered with a lazy bowel that often had to be treated in hospital. Paul was admitted to Morriston hospital, Swansea, on New Year's Eve 2008 with a perforated bowel that required emergency surgery. He then spent 21 days in intensive care before being transferred to the general ward where he later died due to respiratory problems caused by excess secretions in his bronchial airways.
At the inquest, Swansea coroner Philip Rogers ruled that Paul had died from natural causes but that the hospital's neglect had contributed to his death.
Nicholls told BuzzFeed News: "It's been eight years since Paul died. It's left us with a massive hole that will never be filled. He was let down ... at the end of his life – that really compelled us on to use the anger and frustration that we had and make something positive out of it."
Jonathan Ridd said: "I can see Paul now, I remember his mannerisms, remember so much about him. I often think about the life he should have now. Having his tea, riding about in his wheelchair.
"It was a situation that was avoidable. For us as a family, a brother and sister, we grew up with Paul and he really made us grateful of things in life. Whenever we felt a bit down you could go and see Paul and he could uplift you, and we've lost that."
After being left dissatisfied by the outcome of the inquest and a subsequent POVA (Protection of Vulnerable Adults) hearing, the family took the case to the Public Services Ombudsman for Wales.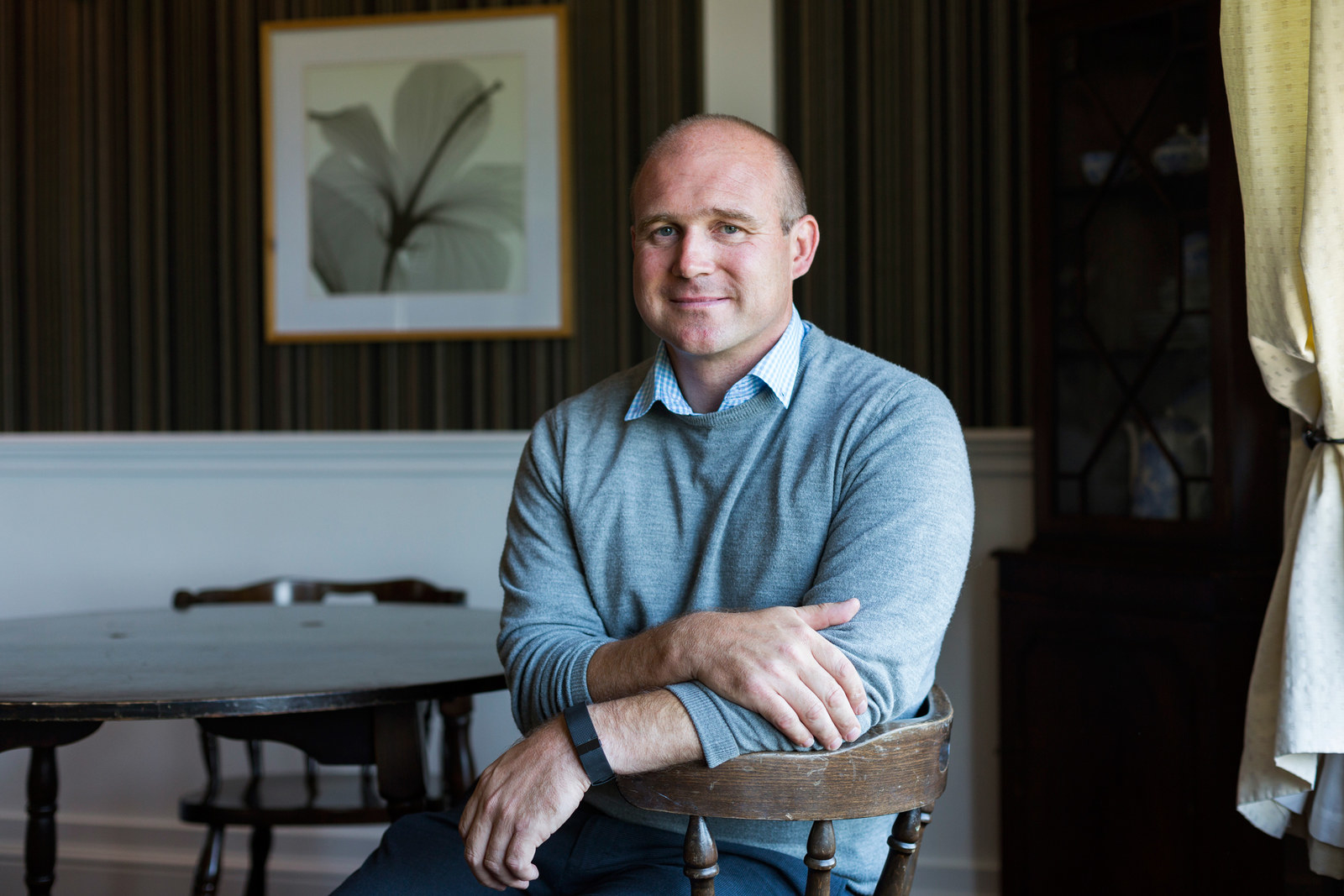 "If we didn't have each other we'd have given up this fight a long time ago," Nicholls said. "I've thought many times, I can't do it."
The investigation by the ombudsman into Paul's death described his nursing care as "abject" and "a long way below reasonable standards", and found that vital suctioning care to deal with the excess secretions had not been provided.
The investigation also found there had been an "over-reliance on the assumption that Paul's symptoms were psychological rather than clinical".
The ombudsman concluded that the hospital had failed to comply with the provisions of the Disability Discrimination Act, primarily by not making reasonable adjustments to its service to cater for Paul's special needs.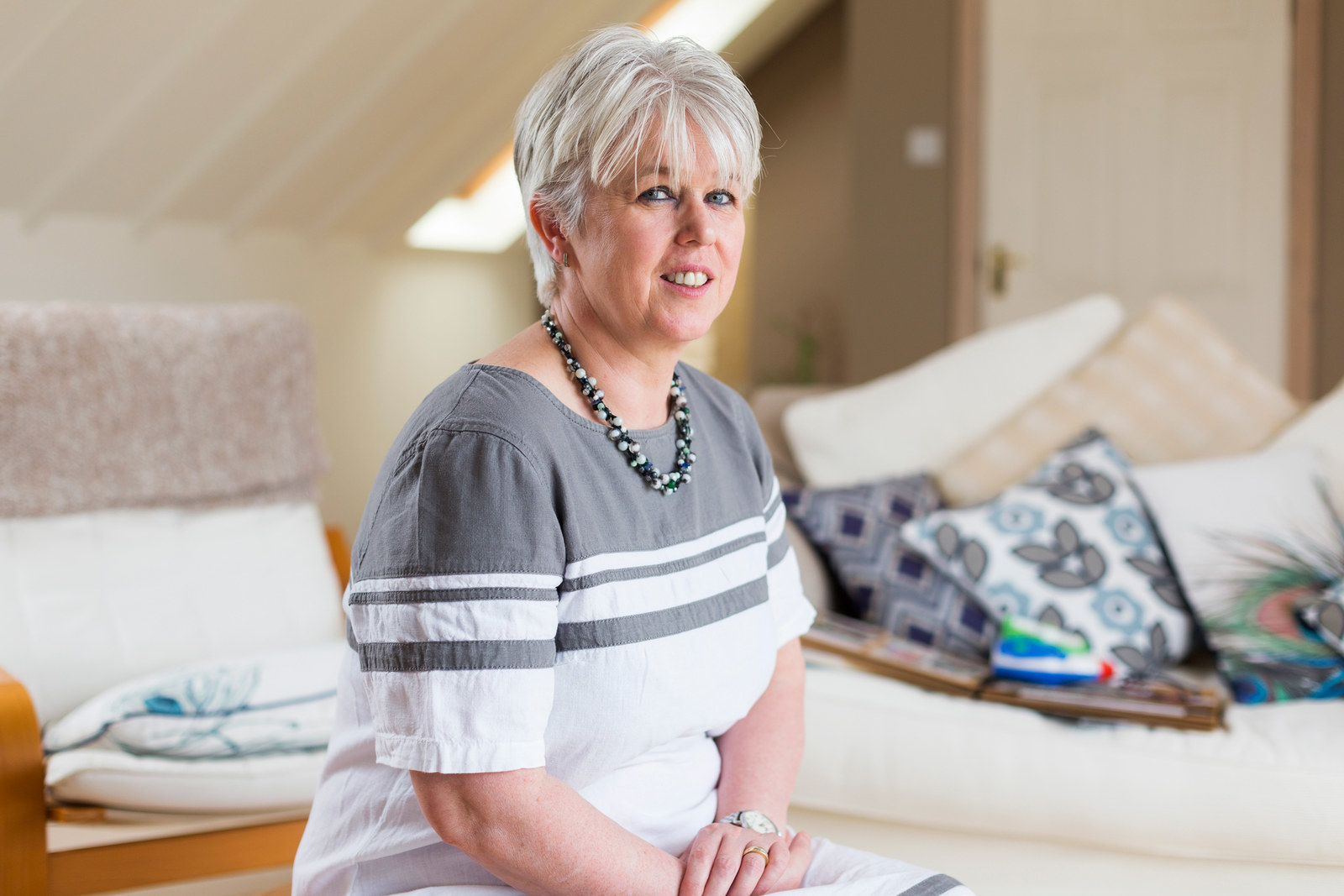 Through the Paul Ridd Foundation, set up in their brother's memory, his brother and sister have come up with some simple, inexpensive ways for hospitals to improve care for people with learning disabilities.
Nicholls said: "We believe that our brother deserved to have a legacy – that was very important to us, very important to us as a family, that Paul's life will make a difference to others."
Ridd said: "Jayne and I grew up with Paul, Paul was the eldest. Paul made us appreciate the small things in life, that's what we've lost. As a brother and sister we don't have that any more, and that's very difficult to deal with.
"We've lost the joy of Paul – all the small things he appreciated, made us realise what life was about. It's very difficult, that will never change for us. But we've turned our grief and anger into something positive."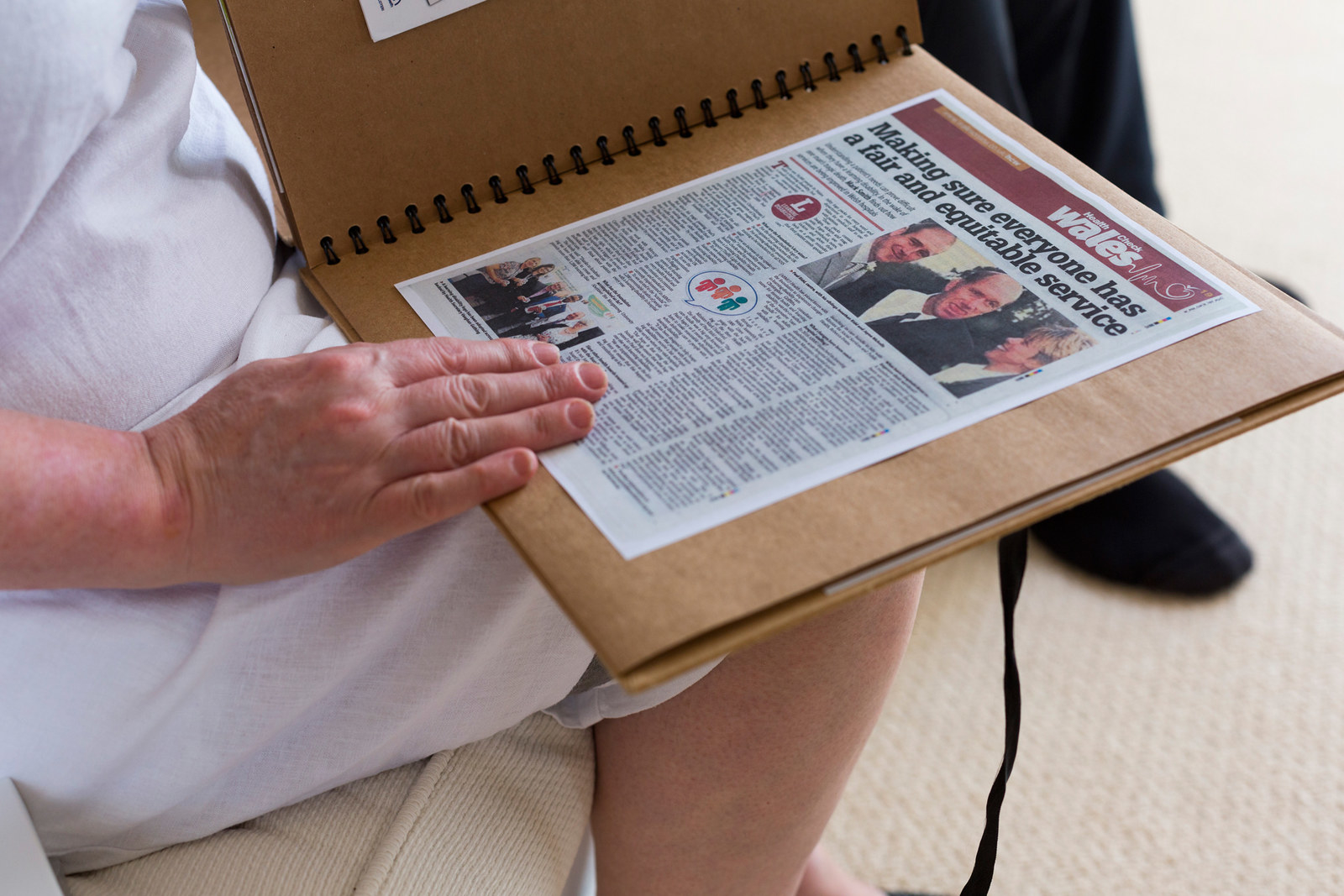 The siblings have developed a learning disability logo that has been printed on to stickers and magnets that can be displayed on a patient's notes and above their bed if they wish hospital staff to know that they may need a little extra care.
The logo is already being used at hospitals across Wales, and Ridd and Nicholls hope the scheme will be rolled out in other areas of the UK. The idea mimics the Butterfly Scheme for dementia, which has now been adopted by over a hundred hospitals across the length and breadth of the country.
They have also designed simple information sheets to be filled in by the patient, their family, or their primary carer, to advise staff on their likes and dislikes and simple things that could make their stay in hospital better.
"Someone in Wales with learning disabilities at this moment in time will be having a better healthcare experience and that's the rewarding thing for us," Nicholls said. "Our main aim is to have a common standard – if someone with a learning disability was taken ill in Blackpool or taken ill in London they would have the same standard of care."
She added: "The work we do isn't just about preventing early death, the whole thing is about making it better for the person with the learning disability."
She said they also want to make things easier for medical staff, who on the most part will always want to do the best for their patients. "Treating patients with a learning disability can be very complex, can be very challenging, often the most challenging patients to treat," she said.
"With the work we're doing in Wales, we really hope it's not happening again. We're trying to make healthcare better for other people, but I think things are still going wrong. We want for this to never happen to anyone else again, for other families not to go through it."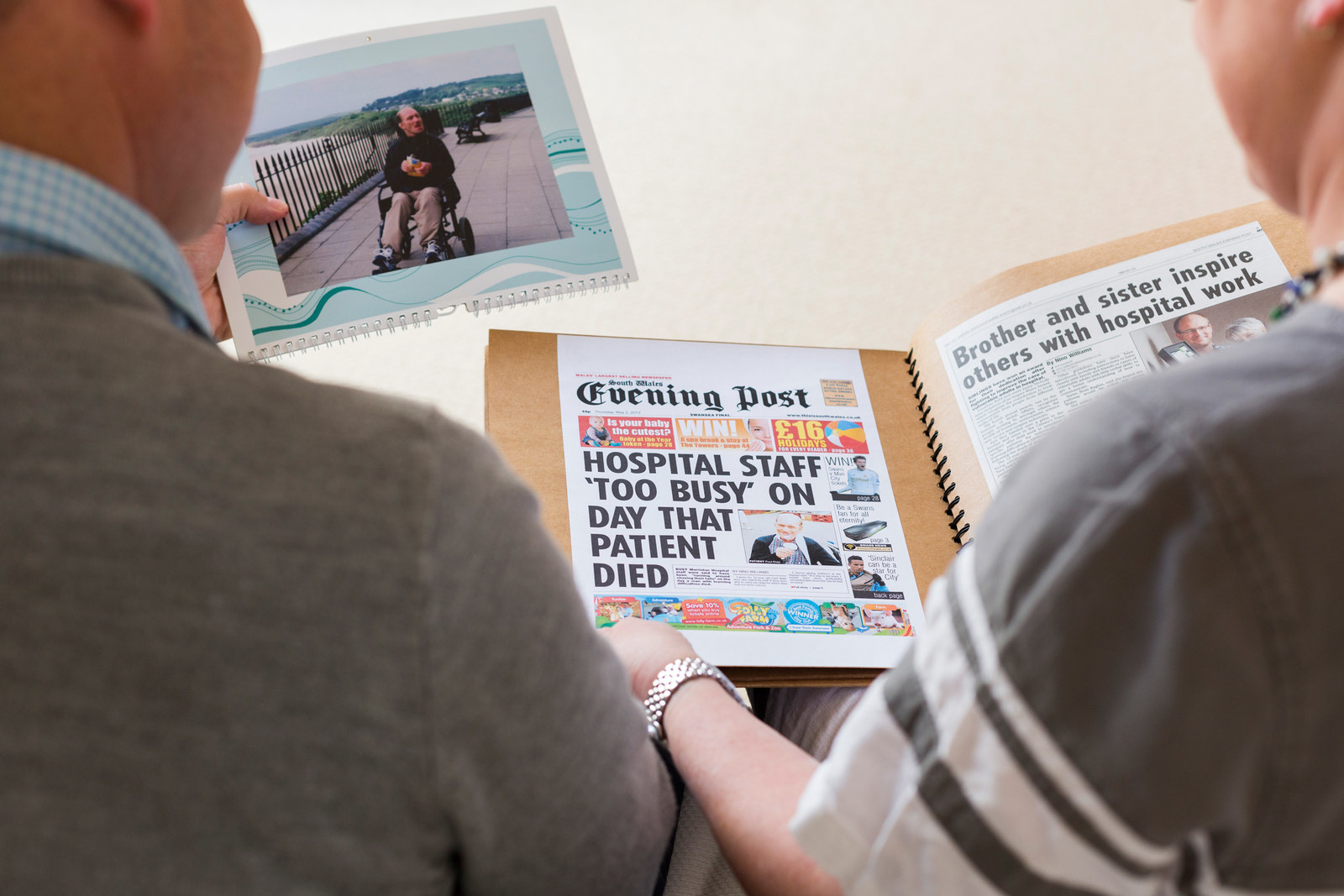 Over the past six and a half years the siblings have worked closely with Melanie Davies, a nurse who in 2010 started working as a sister on the ward where Paul had died. Davies, who grew up with a close family member who had a learning disability, has worked with Paul's family to implement changes that have seen the ward turn around so completely that it is now an example of best practice.
Both Nicholls and Ridd named Davies as having been instrumental in the ward's improvements, and this year she was named the Royal College of Nursing's Nurse of the Year in recognition of her efforts.
Davies told BuzzFeed News: "The nurses hadn't had any training specially for people with learning disabilities. I grew up all my life with someone with a learning disability. It's not that people didn't care, it's just that they didn't know what to do."
She said she was "horrified" by what had happened with Paul: "It wasn't one person who was at fault, there was a lack of training and awareness. It wasn't about coming down on the staff, criticising, it was about helping staff, giving them the necessary tools."

Davies said changes they have implemented on the ward include better training for nurses to help them understand how to treat people with a learning disability, better communication between staff members in different departments, the rollout of the learning disability packs for wards, and the introduction of dedicated learning disability nurses at the hospital who act as a liaison between nurses in the community and nurses on the ward.
"How you can make their stay better is by making little adjustments," she said. "Little things like putting the telly on, playing videos familiar to them, having their own cup or their own blanket on the bed. It's little, little things, not massive things, that can make a big difference to them. You just need to treat them a little special, because they are special."
Davies said Paul's siblings had "turned their grief into something so positive and so massive", and that all the staff on the ward had helped to transform it over the past few years.
She said: "From where the ward was in 2008 when Paul sadly died, it's doing really well. It's known as a learning disability ward. It's somewhere you would want to put someone with a learning disability – it's been a big team effort."

Hundreds of miles away, in the South East of England, another family have been fighting for justice for almost as long as Ridd and Nicholls.
Anne Clifford died of pneumonia in Mayday hospital in Croydon on 20 July 2010, at the age of 53. Anne had Down syndrome and a severe learning disability. Before her admission to Mayday hospital, Anne lived in a residential care home in Surrey, where her family said she was very happy.
"Up until then she was lively, healthy minx, she was a really mischievous character," her sister Monica Clifford told BuzzFeed News.
Monica, who lives in Middlesex, phoned the hospital every day during her sister's stay, and told staff that she and her sister Mary were to be kept fully informed about Anne's progress. She also asked that staff from the care home where Anne lived be given the same information as family members, but says this didn't happen.
When Anne arrived in hospital, she was diagnosed with pneumonia and admitted to intensive care, and when she was eventually able to breathe unassisted, she was moved to a general ward. Her sisters thought this was a positive step and a sign that Anne would recover. But during one of Monica's regular phone calls to the ward, she was told that her sister's pneumonia appeared to be returning.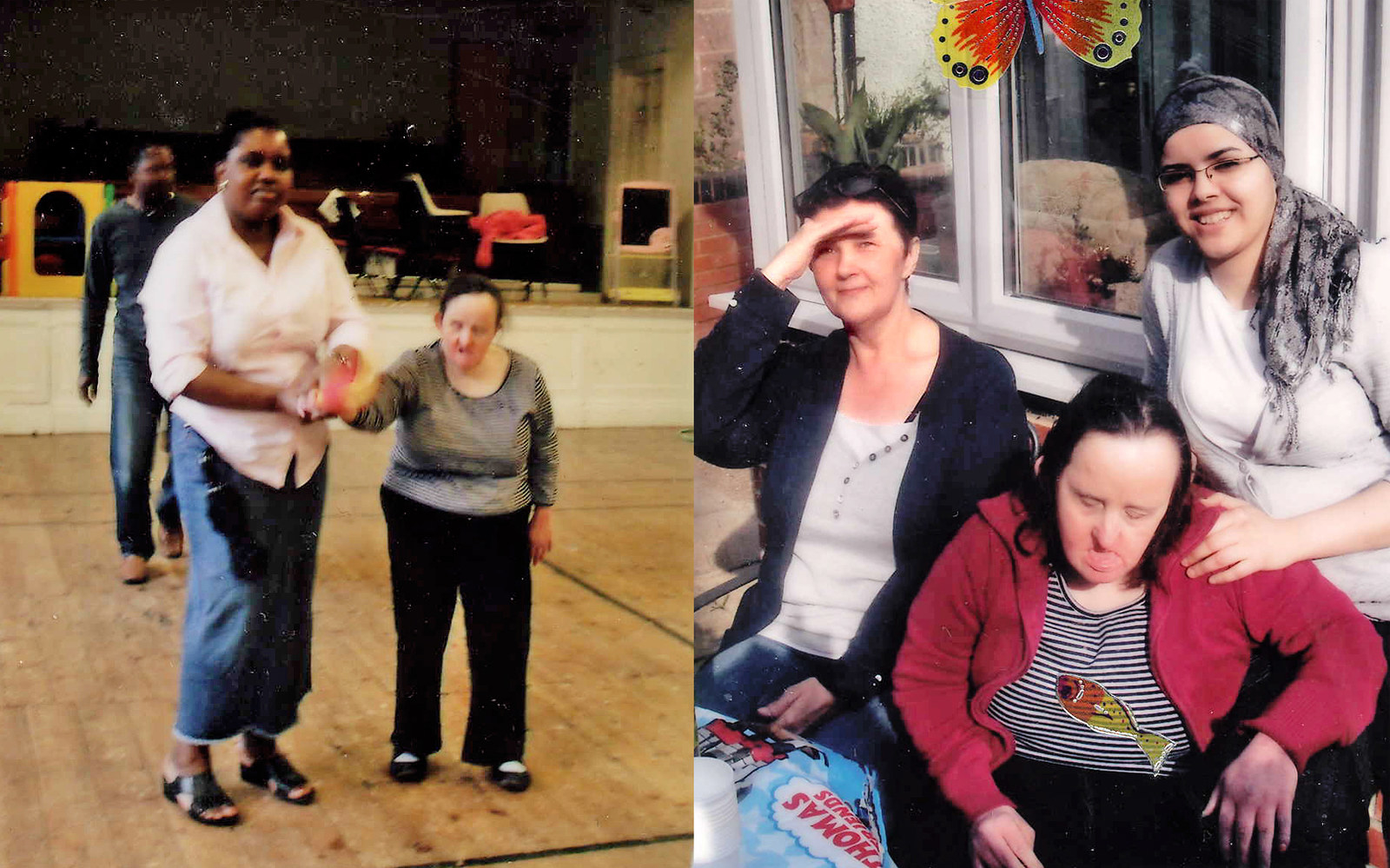 During Anne's stay in hospital there was a period when she received no nourishment. Her sister said Anne "would not tolerate" a feeding tube: She believes Anne removed it, and that hospital staff did not respond appropriately to the challenges this posed, or look for alternatives.

When she asked if this would mean Anne was to be moved back to intensive care and put on life support – she wasn't – Monica discovered that her sister's notes stated that she was not to be resuscitated, despite this never having been discussed with her family. Anne later died from a perforated bowel.
After Anne's family got in touch, the Parliamentary and Health Service Ombudsman looked into her death. In the report case summary it said: "We found service failure in the management of [Anne's] nutrition because the hospital missed opportunities to employ strategies that might have helped her accept the tube feeding, and took no proactive steps to make it work. We concluded that this caused her distress and discomfort that might otherwise have been reduced."
The ombudsman went on to describe "service failure" in the assessment of Anne's needs and in its communication with her family and carers. The report said "this led to her being unhappy and frightened to a greater extent than she might otherwise have been".
The watchdog concluded that Croydon Health Services NHS Trust failed to follow the correct process when it made decisions about what was in Anne's best interests. While Anne was not treated less favourably because of her learning disabilities – and the outcome may not have been different – the ombudsman found that because her family was "excluded from the decision-making process" they were "denied the opportunity for an independent decision about Anne's best interests while she was still alive".
When asked to describe the impact Anne's death has had on the family, Monica said: "I don't think I can, it's too upsetting".
She added: "I think it's sad enough to lose a sister, and I feel there was an injustice done to her. She'd always lived in an institution or care home so the relationship we'd had was different, but obviously we were very upset.
"Where there's love there's hope, and what I couldn't come to terms with was a person making a decision not to offer her treatment."
Like Paul Ridd's siblings, Monica has been fighting since Anne died for changes to the way that the hospital, now called Croydon University hospital, treats patients with learning disabilities. She says changes have been made but that she still thinks things could be done better.
Although the trust acknowledged the failings the ombudsman identified and apologised for them, Monica told BuzzFeed News that more could be learned from Anne's death: "If Anne was in A&E now, how different would it actually be in reality? I don't know, is the answer to that. I'm more interested in the day-to-day procedures on the ground than any action plans.
"We've gone down every avenue we felt was available for us to go down. I don't feel that it's finished, I don't feel that we've got there yet. It's been long and protracted and I just felt at times it was going on forever.
"If I hadn't retired I don't know if I would have had the time to take this on and deal with it in the way that I have. If I was still working it would have been very difficult. I like to think that I will change things for others."
A spokesperson from Croydon Health Services NHS Trust told BuzzFeed News: "Anne's death was incredibly sad and affected us all at the Trust. Since 2010 we have made many significant changes to ensure our care and support of patients with learning disabilities has improved.
"We have recruited a full-time specialist nurse who is there to provide extra support for patients with learning disabilities and ensure so that they, and their family or carers, are always involved in decisions about their care. Our patients' nutritional needs are now assessed by our dedicated dietetics team and we offer much more support for vulnerable patients during mealtimes. All of our staff are also trained in the Mental Capacity Act and national best standards.
"Our senior nursing and management teams now receive monthly reports regarding the care of patients with learning disabilities. This is to make sure that we continue to learn from Anne's case. We have also maintained contact with the family, both in response to any questions they have and with offers to meet personally to see how we can work together to ensure Anne is not forgotten and we continue to review and improve our care."
Anne and Paul's stories are not unique. A study by the Department of Health-funded confidential inquiry into premature deaths of people with learning disabilities in 2013 found that just under half of the deaths that formed part of the study could have been avoided through good-quality healthcare or public health interventions.
Mencap is among those that have been campaigning for more to be done to address the issue. Dan Scorer, head of policy for the charity, said: "Every year 1,200 people with a learning disability die avoidably. That's three people a day who lose their lives when the right healthcare could have saved them. It's a tragic waste of life, caused by failures to diagnose serious illness, delays to treatment, and poor care, in part due to a lack of training on providing appropriate care for patients with a learning disability.
"For over 10 years Mencap has been working with families who have lost a loved one with a learning disability in circumstances they believe were avoidable. It can take years for families to get answers, with the slow pace of investigations making it difficult for them to move forward and for meaningful lessons to be learned by NHS trusts."
It is vital that NHS trusts implement in full action plans drawn up following deaths, he said: "Bereaved families should not have to keep following up on whether vital changes have been made to improve care."