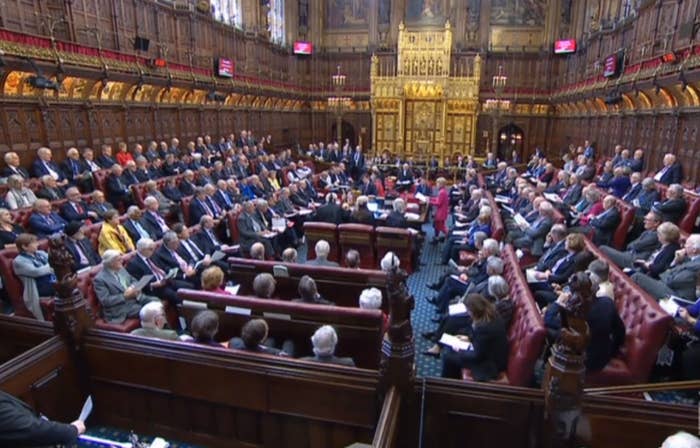 Labour MP Stella Creasy has criticised attempts by members of the House of Lords to derail same-sex marriage and abortion rights in Northern Ireland, following landmark votes in the Commons to pave the way for both last week.

Creasy, who was at the centre of the campaign to introduce the abortion legislation, described recent amendments put forward by peers as "an attempt by the DUP to hold us all to ransom."
On Tuesday MPs voted 332–99 in support of amendments to the government's Northern Ireland (Executive Formation) Bill, brought forward by a group of cross-party MPs led by Creasy.
They voted to confer powers on the secretary of state for Northern Ireland in the absence of a devolved assembly, and required the government to comply with its human rights obligations in relation to abortion.
Parliament also voted 383–73 the same day to implement same-sex marriage in Northern Ireland — if the devolved nation does not reform its own Parliament within three months. This would mean that every country in the UK, as well as the Republic of Ireland, provides same-sex marriage.
Both votes were celebrated by MPs and campaigners, after years of accusations that Northern Ireland was being left behind the rest of the UK, and the Republic of Ireland.

However, with the bill still to pass through the Lords today, peers have been criticised for laying down so-called wrecking amendments designed to alter or counteract the votes passed by MPs last week.
On marriage, three DUP Lords — Lord Morrow, Lord Browne of Belmont, and Lord McCrea of Magherafelt and Cookstown — have tabled an amendment "requiring the Secretary of State to issue statutory guidance supporting freedom of expression and freedom of conscience in educational institutions in relation to beliefs about the definition of marriage".
Conservative peers Lords Cormack and Trimble have tabled a separate amendment which states that action will only be taken by Westminster if there is no Northern Ireland executive by April 10, 2020 — six months after the date in the amendment which passed in the Commons.
On abortion and marriage, cross-bench peer Baroness O'Loan and DUP Lord Hay of Ballyore have tabled an amendment which says that the secretary of state for Northern Ireland must hold a consultation with Members of the Legislative Assembly (MLAs) in Northern Ireland before taking any action, and consult individually with members of the assembly and report to parliament. It also said that no regulation can be made unless a majority of MLAs approve.
On abortion, some DUP Lords have also indicated that they will attempt to overturn the vote passed by a huge majority in the Commons.

Campaigners fear that peers may win government support for their wrecking amendments, meaning same-sex marriage and abortion rights could both be off the cards for Northern Ireland.
Stella Creasy told BuzzFeed News: "Last week the Commons spoke clearly to say we wouldn't accept the rights of women in Northern Ireland being ignored any longer — now there's increasingly worrying rumours the government will back wrecking amendments or even pull the bill all together rather than act to ensure everyone in the UK has equal access to safe, legal, and local abortion rights.
"Any delay in this legislation, any attempts to derail it or deny it must be called out and resisted and called out for what they are — an attempt by the DUP to hold us all to ransom."
BuzzFeed News has approached the government's Northern Ireland Office for comment.