Organised Crime Gangs Are Buying Up Billions Of Pounds Of UK Property
In its fourth annual public analysis of the nature and scale of serious and organised crime affecting the UK, the National Crime Agency warned that the purchase of property in the UK presents a significant money laundering risk.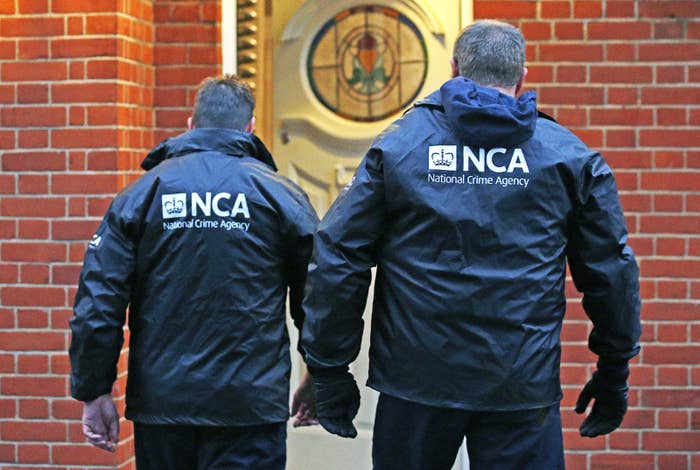 Organised crime groups are laundering tens of billions of pounds by buying up property in Britain, much of it in London, a new report from the National Crime Agency has revealed.

In its fourth annual public analysis of the nature and scale of serious and organised crime affecting the UK, the agency warned that the purchase of property in the UK through offshore companies, in particular within the London property
market, presents a significant money laundering risk.
Experts described previous estimates of £36 billion to £90 billion for all money laundering affecting the UK as "a significant underestimate", suggesting the amount of cash being illegally laundered in the UK could easily be in excess of £100 billion.
The agency said that it was likely that legal professionals are enabling criminal cash to enter the UK property market, among other criminality, while estate agents were also "likely" to be aiding criminal purchases.
Criminals are also laundering money or hiding tax liabilities by buying corporate cars, which the NCA said "are an attractive and easily accessible way to disguise beneficial ownership", with many individuals and groups believed to be buying up multiple corporate vehicles.
The report said: "We assess that methods of money laundering are being merged and blended, removing lines of demarcation between typologies. We are starting to see clear instances of a seamless progression from cash based laundering techniques into trade based and high end money laundering methodologies.
"This has been seen to be controlled by individuals overseas previously predominantly associated with cash movements and cash based laundering. The complexity of international controller networks makes it difficult to determine the volume of criminal proceeds laundered in the UK, but there have previously been a number of groups operating at the same time with each group handling in excess of £100 million."

The UK was also described in the report as "an attractive destination for politically exposed persons (PEPs)" seeking to launder the proceeds of bribery and corruption amassed in their home countries.
"This poses a significant reputational risk to the UK," the report said, adding: "Relationship Managers in financial institutions have featured in investigations
as being complicit with PEPs in the laundering of funds in the UK."
The report also revealed that individuals, companies, and corporate structures based in the UK have been involved in the payment of bribes overseas. "Bribes by those associated with the UK harms the UK's reputation as a place to do
business and undermines its global anticorruption position," the agency warned.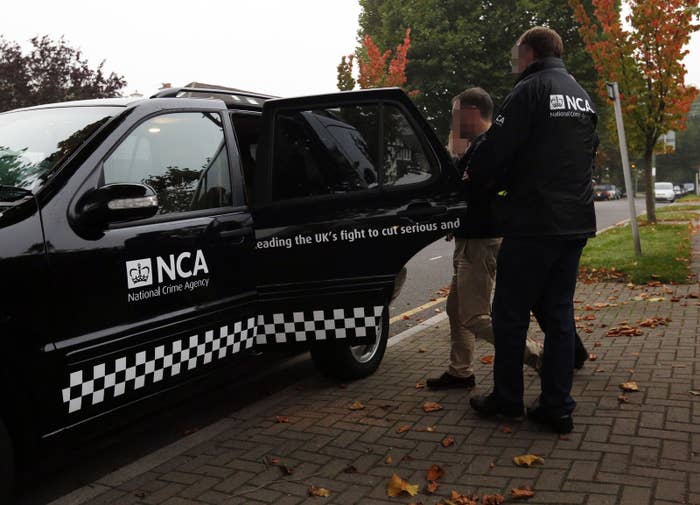 Other organised crime trends identified in the report include that authorities believe 1 in 4 car and van thefts are now "keyless thefts", where hackers manipulate the vehicles' electronic systems rather than obtaining a key.
Experts said hackers are not only targeting high-value prestige vehicles, but also setting their sights on a broad range of cars and vans. Some of the vehicles, including those of high value, are stolen specifically for the purpose of exporting abroad.

The report also revealed that the scale of modern slavery and human trafficking is increasing steadily, and the NCA warned that the threat is growing. However, the agency admitted it has little idea of the true extent of the problem.

The report said: "The true scale of modern slavery and human trafficking within the UK is unknown. In 2014, the Home Office estimated that there were between
10,000 and 13,000 victims of human trafficking in the UK and this remains the most robust quantitative assessment available.
"We judge that the scale of modern slavery and human trafficking in the UK
in terms of victim and offender numbers, as well as incidence rate, is likely increasing steadily. Though we continue to see a yearly rise in NRM (National Referral Mechanism) reporting figures, it remains impossible to disentangle increases in incidence rate from improved reporting. Consequently, we are unable to quantify the overall growth of modern slavery."
The report also revealed that the majority of victims of human trafficking – which includes those forced into sex work or manual labour – are now recruited online, and that it is likely that the numbers of victims targeted on the internet are likely to increase.
The report said: "We assess that the online recruitment of victims is likely to be the most prevalent method used by traffickers operating in the UK. It is highly likely that online recruitment of victims will increase in the coming year."
The NCA said sexual exploitation most commonly involves female victims, and that while the use of formal brothels for sex trafficking is believed to be decreasing, exploitation is instead moving to hotel rooms or clients' properties. However, massage parlours continue to be used as fronts for brothels.
As well as using the internet to recruit victims, criminals are now also turning to the web to advertise sexual services, and this practice is expected to increase further in the coming years.
"Whilst methods of advertising such as cards placed in public locations are still
reported, the use of online marketing of sexual services is becoming increasingly
prevalent," the NCA said. "A large number of forces report victims being advertised online. We assess that this form of advertising is highly likely to represent the most significant enabler of sexual exploitation over the next three years."
The report said many victims of modern slavery and human trafficking are coming to Britain from unstable states and conflict zones. Migrants and refugees from these countries were described as being particularly vulnerable to labour and sexual exploitation, as well as debt bondage, both during their journeys and when housed in migrant camps.
The NCA also warned that victims from conflict zones are likely to continue to be targeted over the next three years, as 2016 saw an increase in global uncertainty and instability that has continued into 2017.

"Assuming that these drivers remain constant over the coming three years
to 2020," it said, "it is likely that the threat from modern slavery and human trafficking will grow. The UK will continue to be seen as a desirable destination by irregular migrants, numbers of whom will be driven largely by periodic displacement
of vulnerable people and ongoing mass migration from Africa."

The report added: "Conflicts in, but potentially not limited to, Libya, Syria and Ukraine are likely to continue to create opportunities for criminal activity. We expect that such areas of instability will continue to serve as source countries and transit routes for criminal exploitation."
In total, almost 40,000 individual criminals in Britain are believed to be involved in almost 6,000 organised crime groups. Just over 60% of these criminals are believed to be British and 82% are male, with the majority aged between 25 and 45 years old.
NCA deputy director general Matthew Horne said: "The NCA has a pivotal role in leading the UK's fight to cut serious and organised crime; this assessment provides us and our policing and law enforcement partners with a sound understanding of the threats we face.

"What is striking from this year's assessment are the themes running through the crime types. Organised criminal networks are using online methods to defraud and extort, but also facilitate the abuse of children and advertise the victims of human trafficking and modern slavery.

"Similarly, the threat from corruption encompasses a huge range of sectors and professional enablers, from bank insiders and accountants involved in high end money laundering, through to port workers and delivery drivers facilitating drug trafficking.

"Criminal networks themselves are diversifying and it is not uncommon to find the same groups involved in trafficking people or illicit commodities, using the same methods or infrastructure.

"These threats do not exist in silos, nor should our response. The NSA shows us how important a whole system approach to UK national security has become, with the NCA and its partners maximizing our collective impact by working together to keep the public safe."