EU Citizens Living In Britain Could Have Their Settled Status Revoked Under New Rules
The new power comes as part of a 99-page document detailing changes to immigration rules that the government published just before Parliament was prorogued.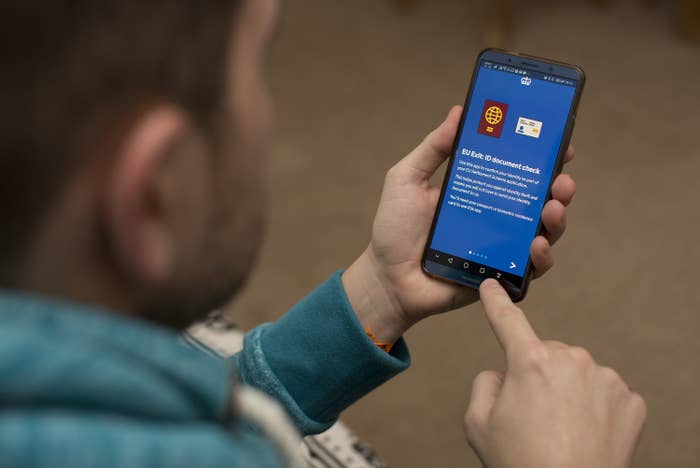 EU citizens have called for the government to enshrine its settled status into law after the Home Office dropped 99 pages of immigration rule changes just before Parliament shut down for five weeks, allowing no time for parliamentary scrutiny.

The document, released on Monday just hours before Boris Johnson controversially prorogued Parliament until mid-October, contains new details about the settlement scheme, including the provision to revoke settled status under certain circumstances, for example, when incorrect information has been deliberately provided during the application stage.
EU citizens who have experienced difficulties applying for settled status through the existing scheme told BuzzFeed News they fear that those who are entitled to a life in the UK may see their status revoked either because they have made a genuine error or, worse, because of mistakes made by the Home Office itself.
Opposition MPs and EU citizens living in Britain have called for the rules around settled status to be finalised and laid down in an act of Parliament, so the government is not able to make unscrutinised changes. They also want people from the 27 member states who live in Britain to be certain about their ongoing status in the UK.
Bina Gayadien, 50, is originally from the Netherlands but has lived in the UK for two decades and works as a self-employed tax adviser. Her application for settled status was initially not granted as she was told by the online system that the government had "no record" of her having lived in the UK over the past five years, and this suggested that she was only entitled to pre-settled status.
"I pay tax, I've got bank accounts, credit cards, I've got doctors records, a driving license, I pay road tax, I've got a mortgage, how can they say I don't have evidence?" she said.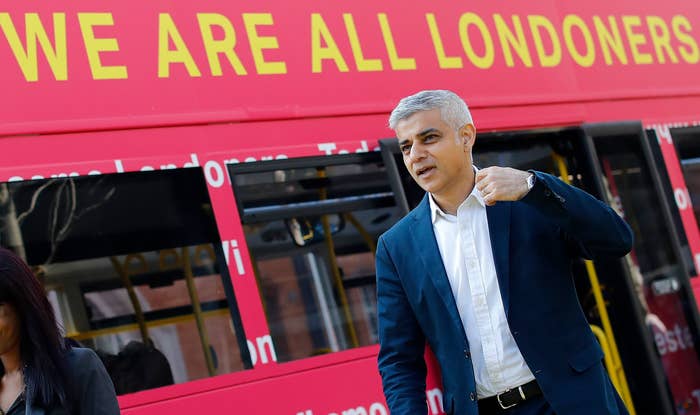 After phone calls to the Home Office, she managed to get the decision overturned, but she has concerns that her experience demonstrates that the Home Office is already making errors.

"People could have inadvertently sent across the wrong documents and be accused of lying on their application — genuine mistakes happen," she told BuzzFeed News.
"And I'm confident that a lot of mistakes are happening at the Home Office, because my experience shows that if I hadn't been paying attention I would have been granted pre-settled status.
"There will be cases... where it's been registered incorrectly as a wrong decision, given that a computer is doing the work for the Home Office. Thankfully in my case I got a human to look at it."
She added: "It just feels misleading, the way they're putting it out there in the press ... the trust is waning in the system and the people who are running it."
Inga Steinberg, a 25-year-old PhD student in social policy at the University of Oxford initially was told that she needed to provide more evidence when she first applied for settled status, despite having lived in the UK since she was 13.
She is originally from Germany, but has lived in the UK for half of her life, and told BuzzFeed News that she feels more British than German. Steinberg told BuzzFeed News that while she was has settled status now, she was "not confident" that EU citizens with genuine entitlement to residency would not be put at risk by the rule changes.

She said: "I don't have a passport because it's too expensive and I never thought I needed one, but I feel more British than German, I even speak English to my sisters. So when they didn't accept my first attempt of applying and told me I needed to provide more proof — even for years which I had already submitted 6 months of evidence for, which they asked for — it was pretty distressing because this is my home and I felt so alienated by them treating me like I don't really belong here."
"I think this new rule might especially affect housewives and children, so people who might not have the kinds of documents the government wants," Steinberg added.

She continued: "I feel like EU citizens are being ignored in this whole mess, and I just really don't trust that settled status will even stay a thing if there's a No Deal. Once you get settled status you don't even get a document proving you have it, you just have confirmation on a website."

Axel Antoni from campaign group The3Million criticised the last-minute rule changes, which he said demonstrated the need for the settlement scheme to be enshrined in law.
He said: "Paradoxically, the government can revoke settled status at any time, while on the other hand EU citizens who have unwittingly received the wrong status have only got 28 days to appeal.
"As [Monday's] release of the changes to the immigration rules shows these can change anytime with little parliamentary scrutiny. This is a far cry from the cast iron guarantees given by the Prime Minister.

"This is why we need to stop moving the goal posts on settled status and must write the conditions of the UK settlement scheme into law now, through an act of parliament."
Barrister Colin Yeo, an immigration law specialist at Garden Court Chambers, told BuzzFeed News that the new rules "represent a fundamental change in the position of EU citizens" living in the UK.
"This change to the rules makes clear that these are privileges in UK law, and they can be taken away if that's what the UK wants to do in future," he said.
"In some ways it's not surprising because EU citizens are being treated like any other migrants," Yeo continued.
"It's normal for third country nationals, all my other clients, it's just that it will be quite a wrench for EU citizens to be exposed to the full force of UK immigration law, to the Home Office, for the first time."
He also pointed out that there is no official right of appeal for EU citizens claiming settled status — they can only request that the Home Office look again at its decision.
Yeo was due to give evidence at the Home Affairs Select Committee earlier this week, but the session was cancelled after Parliament was prorogued.
"Some of the committee met anyway," he said, "and asked us to come along if we were still willing. They're not supposed to do that, but wanted to scrutinised these issues. There is still some scrutiny going on, but it's disappointing that the formal scrutiny process had been prevented."
Yeo did not express a view on whether the government should enshrine the details of the scheme in law, but said that this had been done in the past, for example in the Immigration Act of 1971, which covered the Windrush generation.
It gave those present and settled in the UK when the act came into force entitlement to stay indefinitely in the UK, while others with the same passport would not necessarily be entitled to live and work in Britain.
"We have seen that when there have been previous fundamental shifts in the immigration system," he told BuzzFeed News. "That was covered by primary legislation, the Windrush Generation were protected by an Act."
Problems arose, he added, when citizens from Commonwealth countries were in the UK lawfully, but were unable to prove it.
Labour's shadow immigration minister Afzal Khan said he feared that the settled status scheme had the potential to lead to "another Windrush scandal" — and that he had warned government ministers of this in the House of Commons.
He told BuzzFeed News: "The government's blatant attempt to avoid scrutiny on these significant developments on the EU settlement scheme is outrageous.
"In parliament I warned that the EU settlement scheme had the potential to cause another Windrush scandal, and these developments point directly to these fears. Labour will work to make sure this doesn't happen."
Paul Blomfield, Labour's shadow Brexit minister, also called for the settled scheme to be agreed by Parliament — and criticised the government for not allowing MPs to scrutinise Monday's document.
He told BuzzFeed News: "It's shocking that the Government sneaked out these important immigration rules just hours before Parliament was shutdown. There are serious questions to be asked and we can't be there to ask them. It underlines why Parliament must be recalled.

"These rules will have a significant impact on the lives of three million European citizens living in the UK and are likely to shape the rights granted to the 1.2 million British people in the rest of Europe. They need proper scrutiny before coming into force.
"This disturbing new power to revoke the settled status of an EU citizen, including cancelling it at the border, has never been discussed and contradicts promises made by the Prime Minister, as does the Government's failure to provide a proper right of appeal, on which I have been pressing the Brexit Secretary for months.
"The truth is that we cannot trust a word this Prime Minister says. That is why it is so important the rights of EU citizens are enshrined in law and that Parliament be allowed to sit so we can have the final say."
A Home Office spokesperson said: "The EU Settlement Scheme guarantees EU citizens' rights by granting them an immigration status that is secured in UK law — to suggest otherwise would be completely wrong.
"Over 1.1 million people have been granted status through the scheme already.
"Settled status can be cancelled in limited circumstances such as when it has been obtained by deception or the individual is convicted of a serious criminal offence."