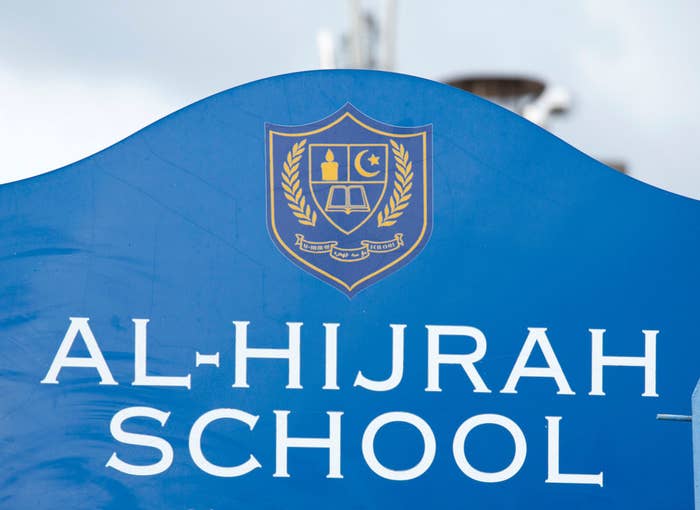 Muslim leaders have hit out after the Court of Appeal ruled that an Islamic school that separated male and female pupils had discriminated against its students.

Drawing comparisons to single-sex schools, the Muslim Council of Britain joined Birmingham city council in accusing Ofsted of holding the city's Al-Hijrah school "to a different standard to other faith schools around the country".
The school was separating pupils from the age of 9, with year 5 pupils and above taught in different classrooms. They were also made to use separate corridors and play areas, and eat lunch at different times.
According to Ofsted, about 20 schools, which include Islamic, Jewish, and Christian establishments, are believed to have similar policies in place.

In June 2016 Al-Hijrah was put into special measures after a report from Ofsted judged the school as "inadequate".
While Ofsted did not say that girls were receiving a different or qualitatively poorer level of education than boys, the report said the segregation limited the pupils' social development and the extent to which they were prepared for interaction with the opposite sex when they left school.

Other issues raised during the inspection included a book in the library that promoted rape and domestic abuse, saying women should not refuse sex with their husbands and that men could beat their wives.
The school sought a judicial review at the High Court, where Mr Justice Jay found in the school's favour, ruling that pupils had not been treated less favourably based on their sex, and rejected Ofsted's submissions that the segregation imposed a particular detriment on female pupils.
However, in a test case, the Master of the Rolls Sir Terence Etherton, Lady Justice Gloster, and Lord Justice Beatson unanimously allowed the legal challenge by Ofsted's chief inspector Amanda Spielman that the school had breached the Equality Act.
Friday's Court of Appeal ruling, which will affect other mixed-sex schools that have a segregation policy, said: "The High Court was wrong to approach the question of whether there had been less favourable treatment by reason of sex by looking at each sex as a group. Each girl pupil and each boy pupil is entitled, as an individual, to freedom from direct discrimination.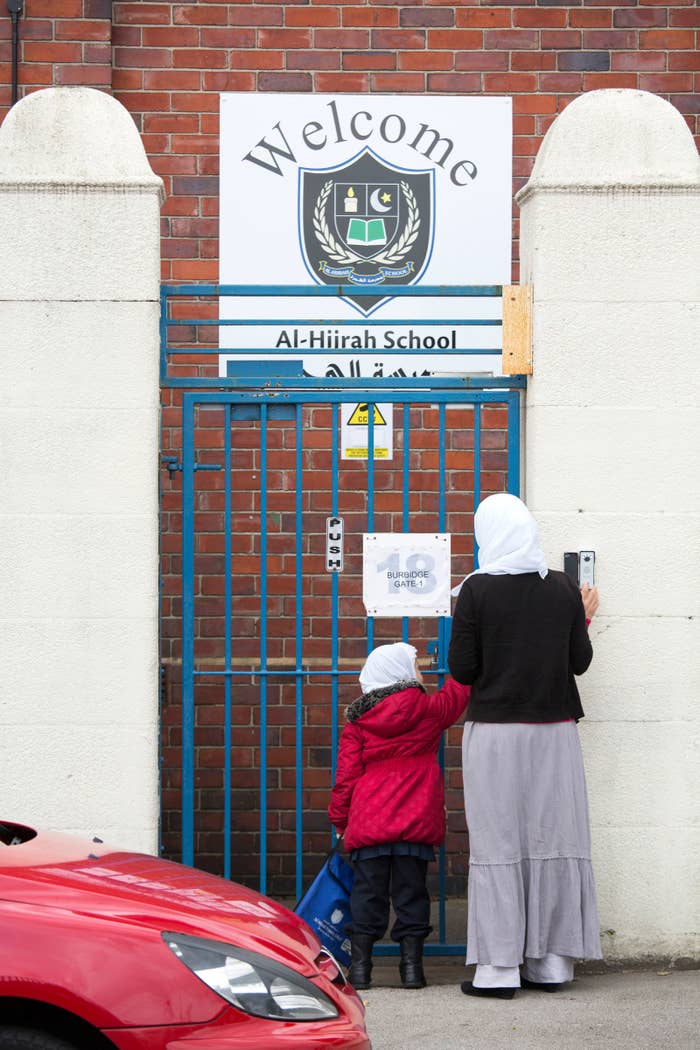 "The school's policy prevents an individual girl pupil from interacting with a boy pupil only because of her sex; if she were a boy she would be permitted to interact with a boy pupil, and vice versa. It was reasonable for Ofsted to take the view that this policy is detrimental to each pupil as it adversely impacts upon the quality and effectiveness of the education given to them by the school. As a result of the policy each pupil suffers less favourable treatment by reason of their sex."

Spielman said she was "delighted" to have won the appeal, adding: "Ofsted's job is to make sure that all schools properly prepare children for life in modern Britain. Educational institutions should never treat pupils less favourably because of their sex, or for any other reason.
"The school is teaching boys and girls entirely separately, making them walk down separate corridors, and keeping them apart at all times. This is discrimination and is wrong. It places these boys and girls at a disadvantage for life beyond the classroom and the workplace, and fails to prepare them for life in modern Britain.
"This case involves issues of real public interest, and has significant implications for gender equality, Ofsted, government, and the wider education sector. We will be considering the ruling carefully to understand how this will affect future inspections."
But the ruling was also criticised by Birmingham city council, which said Al-Hijrah was "being held to a different standard to many other schools with similar arrangements across the country".
Colin Diamond, corporate director of children and young people at Birmingham city council, said: "While we may not all agree with their practices, as is made clear in the judgement there are many other faith schools around the country that practice gender separation, none of which have been downgraded by Ofsted because of this.
"This case was always about fairness and consistency in the inspection process. We would therefore highlight comments made in this judgement about the secretary of state's and Oftsed's 'failure to identify the problem' and that in inspections over many years they have 'de facto sanctioned and accepted a state of affairs that is unlawful'.
"We have a strong history of encouraging all schools to practice equality in all its forms and would robustly tackle any discrimination, but the issue here is about schools being inspected against unclear and inconsistent policy and guidelines. This is not a case where boys and girls were being treated differently. Ofsted found that boys and girls were treated equally.
"If it is national policy that schools practising gender separation are considered to be discriminating against pupils, then local authorities and the schools themselves clearly need to be told so they know what standards they are being inspected against."
The Muslim Council of Britain criticised the ruling, saying there were other faith schools around the UK that separated boys and girls but were not facing similar action.

"Furthermore, it is unclear why the rationale provided by Ofsted – that gender separation fails to prepare pupils for life in modern Britain – is not equally applied to single-sex schools which are leading the school league tables," a statement said.

"We assume that a non-discriminatory approach by Ofsted will mean that many schools across the country from other faiths will soon also be affected by this apparently new standard."
However, the decision was welcomed by the Equality and Human Rights Commission, which said: "Regardless of their gender, every child has the right to an effective education – and one which lets them be themselves and mix with whoever they choose. For this reason, we welcome today's confirmation by the Court of Appeal that it is unlawful for a mixed school to segregate girls and boys completely.
"Socialisation is a core part of a good quality education, just as much as formal learning, and without it we're harming children's life chances right from the start. The government's recent race disparity audit highlighted clear attainment gaps and it is important that in addressing those gaps our schools operate in ways that reflect and reinforce the country's values of fair treatment and respect."
When BuzzFeed News asked Ofsted whether the ruling would have implications for single-sex schools, a spokesperson said this would not be the case as these school are covered by separate legislation, adding that "most single-sex schools have specific provisions to ensure there is integration with pupils of the opposite sex", for example extracurricular activities.