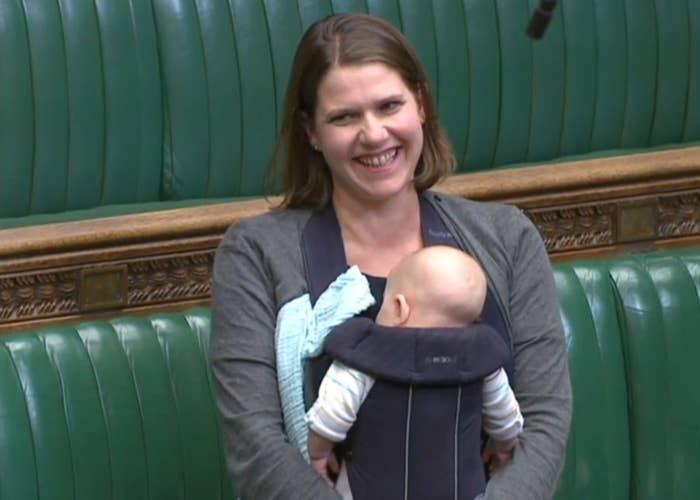 Members of parliament will be able to vote on whether pregnant MPs and new parents should be allowed to vote by proxy, the leader of the House of Commons Andrea Leadsom has announced.

Leadsom made the announcement following an urgent question from Liberal Democrat MP Jo Swinson, who has vocally called for changes to the system after the Conservatives broke a "pairing" deal on a crucial Brexit vote over the summer while she was at home with her two-week-old baby.
Under the pairing system, the whips match up absent MPs of opposing sides to effectively cancel each other out. Just last week Labour MP Tulip Siddiq, who was heavily pregnant, turned up in a wheelchair to make sure her vote was counted, saying she did not trust the pairing agreement.

She also returned the next day to be counted in a confidence vote, before giving birth to a baby boy by caesarian section just hours later.
Leadsom confirmed that a vote would be held on Jan. 28, adding that she hoped MPs would support the introduction of proxy voting, which would be initially trialled for a year before a formal review to ensure it was working well.
MPs on maternity, paternity, or adoption leave would be able to take advantage of the new system.
Addressing MPs in the House of Commons chamber, Leadsom said: "I absolutely assure the House that I am committed to making progress on the issue of proxy voting," adding that she was "delighted, truly delighted" to say that she had tabled a motion that same day.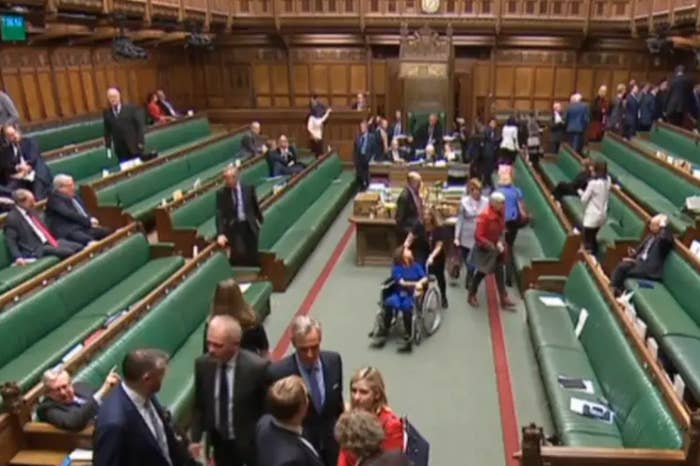 She added: "This is a perfect example of how parliament can work collaboratively to bring about important change, demonstrating the work of many colleagues from all parties who've been determined to see this happen. This is a really positive moment for many colleagues across the House."

Speaker John Bercow described the development as "splendid", having previously expressed support for a change to the system.
In response, Swinson said that while she welcomed the move and congratulated Leadsom — who she said was a "genuine advocate" for baby leave — on her hard work on the issue, she said it had taken too long for the government to act.
Swinson told MPs it was "shameful" that Siddiq had had to choose between "potential health risks to her baby and whether or not her constituents could have their voice heard in the biggest issue of our time".
She said: "I thought things were pretty bad when back in June in the heat wave I was 10 days past my due date, but the government's response to the House's instruction to introduce proxy voting gives a whole new meaning to the word 'overdue'."
Harriet Harman, the mother of the House of Commons, who has been leading the calls for the introduction of baby leave, told MPs: "It is 31 years too late for me, but I can say today I am absolutely delighted about this, it's really important.
"There are many babies, as honourable members have pointed out, on all sides of the House, who are in the offing at the moment. They are blissfully unaware of the Brexit debate, but these Brexit babies can't wait, so I'm delighted we're going to get on with it."