Members Are Pissed Off That Labour Took So Long To Oust Simon Danczuk
Danczuk was told he could not stand for Labour just 10 days before nominations close, meaning a candidate to contest the seat will now be chosen by the NEC, rather than by balloting local members.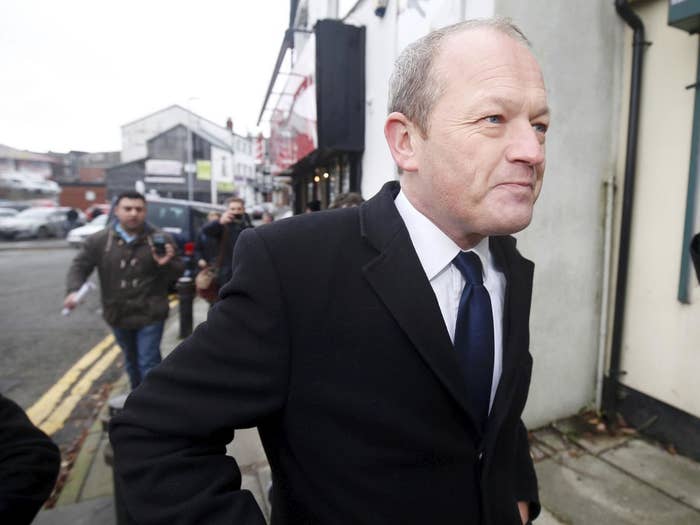 Labour party members in Rochdale are furious that it took almost 18 months to oust suspended MP Simon Danczuk, accusing the leadership of deliberately stalling in order to impose its preferred candidate.

The party suspended Danczuk in December 2015 after it was alleged he had sent sexually explicit text messages to a 17-year-old girl. At the time Danczuk said he was confident he would be reinstated before the election.
However, on Monday he was told he could not stand for Labour, just 10 days before nominations close, meaning that a candidate to contest the seat will now be chosen by the National Executive Committee and not by balloting local members.

Although members are divided over whether the party's decision was the right one, both Danczuk's supporters and his detractors in Rochdale on Tuesday were in agreement that the process had taken too long, and said it could hurt Labour's chances of holding the seat.
Speaking to BuzzFeed News, Danczuk said he was yet to make a decision on whether he would stand against his former party, possibly as an independent.
"I'm currently considering what to do next," he said. "Local residents and local business people are encouraging me to stand, but I'm just giving that some thought at the moment."
Danczuk refused to rule out switching to a different political party, adding: "I'm looking at my options."
"What is important is to serve the people of Rochdale," he added. "I would like to continue to work hard for the people of Rochdale and that's what I'm currently weighing up."
He said it was "too early to say" whether any of his supporters would leave the party with him, but added: "I think a lot of people in Rochdale are shell-shocked from the decision the Labour party has made.
"I'm disappointed by the decision. I think it's an overreaction. There are double standards; some Labour MPs get treated differently to how I've been treated. I'm not a Corbyn supporter and I think that's definitely [got something] to do with it."
When asked whether Danczuk thought he could win against Labour, he said: "You'd need to ask the electorate, I never take an election for granted."
One senior Labour figure, who asked not to be named, told BuzzFeed News he was "absolutely disgusted" the local party would have no say in selecting a candidate to replace Danczuk.
"Lots of Labour figures are annoyed," he said. "There was no vacancy declared, and then yesterday they said he's not to stand and gave us no reason, but now of course they can impose their candidate."
He told BuzzFeed News that members were preparing for Jeremy Corbyn's political secretary Katy Clark to be put forward for the seat, after she withdrew her bid to stand in nearby Leigh following fierce opposition from local members.
"She's already been rejected in Leigh," he said. "I don't know anyone of the leadership in Rochdale who would support her. I think there'd be a backlash, but we haven't got anybody local that we'd want.
"We can't have anybody from London – they've done this deliberately. What does she know about Rochdale?"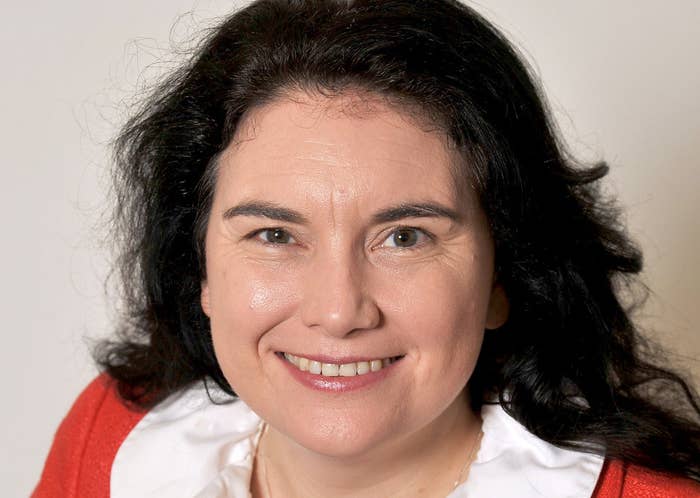 He also accused Labour of ousting Danczuk because of his vocal opposition to the leadership – and suggested the delay in expelling him was so the party could impose its choice of candidate.

"It's because of his opposition to Corbyn," he said. "How come Keith Vaz has been allowed to stand?
"If they'd done it straight away then we could have chosen a candidate in Rochdale."
He said that while he doubts many members would abandon the party to campaign for Danczuk "a lot of people wouldn't work" for an outsider, and he suggested that someone close to Corbyn would not do well in Rochdale.
"Corbyn is definitely a vote-loser," he said, explaining that voters in the town had made their views on the leadership clear to activists on the doorstep.
The insider, a senior Rochdale councillor, said the party would be lobbying the NEC to select someone with links to the town.
"We're lobbying not to have Katy Clark," he said. "We lobbied them to have Danczuk. He's been his own worst enemy, but for all his faults Danczuk was working like mad for Rochdale."
"Lots of members are upset by the Labour party's decision," he added.
The councillor said he doesn't think Danczuk would win on his own, without the support of what he called "the party machine", and said he expected Labour to face its strongest opposition from the Conservatives.
The Liberal Democrats held the seat for most of the '80s and '90s, and again between 2005 and 2010, but they were pushed into fourth place at the last general election and their position on Brexit is largely unpopular in the town.
"If the Tories got a strong candidate in and worked it they could push Labour close," he said.
Although Danczuk has supporters within Rochdale constituency Labour party, there are also those who agree with Labour's decision to oust him. However, one thing that those on both sides of the divide do agree on is that the decision should have been made sooner.
Another senior Labour figure, who asked not to be named, said the party had "absolutely" made the right decision, but added: "How many times has he been in trouble? It's not one mistake he's made.
"They should have got rid of him before. It's taken a snap election, but it should have been sorted a long time ago.
"He's brought the party into disrepute – his past behaviour is not acceptable. I think the majority of people in Rochdale Labour party hold that view. And not just party members, it's not acceptable to the local community. You go round Rochdale and people think it's not acceptable, what he's done."
He said that he believes Danczuk would have lost votes for Labour, and that he stands "no chance" of holding on to the seat. "I'm confident whoever stands against him [for Labour] will win," he added. "They'll bring in the best person for the job."
One local candidate who has thrown his hat into the ring is councillor Aasim Rashid, a local businessman and assistant to the cabinet member for finance.
He refused to be drawn on Labour's decision to expel Danczuk but did make it clear that he supports the calls for a local candidate.
"It's really very important for the party to impose a local candidate," he said. "It takes time to understand local issues, and we don't have time. We need a local person and a local team.
"It will be very hard for people to accept any kind of outsider, and there would be no time for them to understand the local situation."
Other local candidates who are said to have put their names forward include councillor Chris Furlong, who's a vocal Corbyn supporter, and former Liberal Democrat councillor Mark Birkett, who defected to Labour in 2015.

BuzzFeed has contacted the Labour party for comment.