Meet The People You Probably Didn't Realise Will Be Working On Christmas Day
From forensic nurses and zookeepers to funeral directors and football groundspeople, there will be people from all walks of life clocking in over the festive period.
While many of us will be enjoying a well-earned break over the festive period, around a million people will still be working on Christmas Day.
We know about the doctors and nurses who will be treating patients in hospital over the busiest period of the year, firefighters who are on call ready to deal with any emergencies, and police officers keeping people safe at a time when alcohol is flowing and family tensions are often running high.
But there are tens of thousands of other people who would usually celebrate Christmas at home but will this year be spending it working in more unexpected roles – quietly keeping the country ticking over.
Agnes Kiss, zookeeper at London Zoo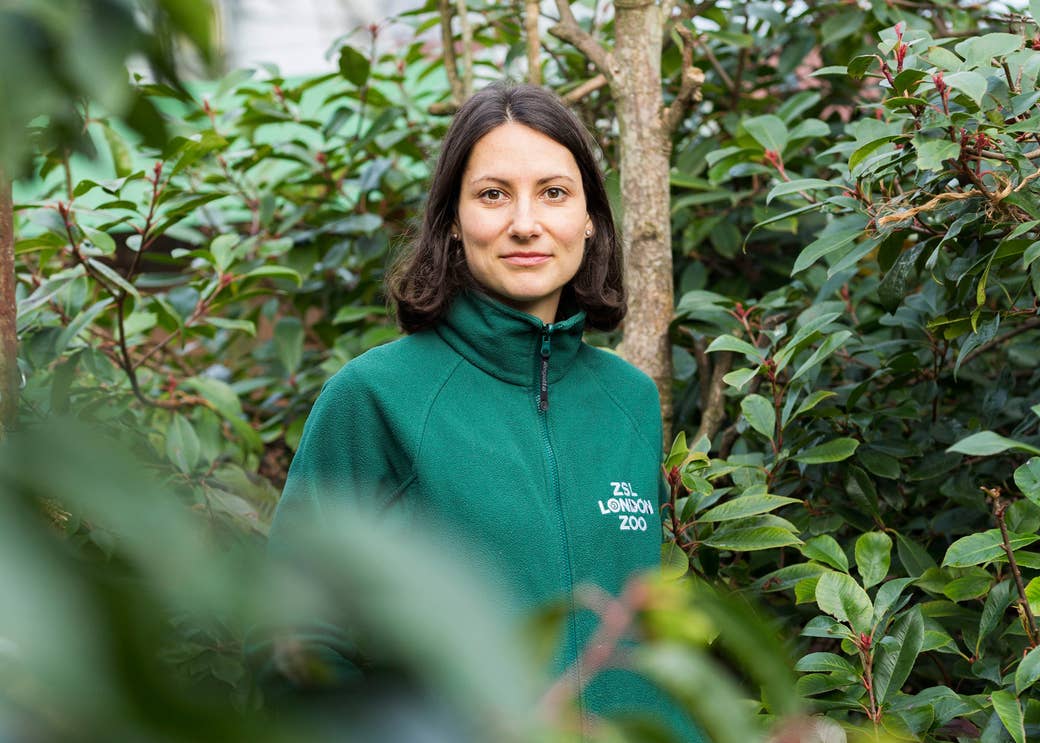 For zookeeper Agnes Kiss, Christmas will be spent with the 15 squirrel monkeys that she looks after at London Zoo.
Christmas Day is the only day of the year that the zoo is shut to visitors, so Kiss will have the monkeys all to herself – or, more accurately, they will be able to command her full attention.

"They still need to be cleaned, they still need to eat," she says. "Christmas is pretty much the same.

"We don't have visitors, so we've got the animals to ourselves, so that's a privilege. Imagine that: a day at the zoo just for yourself. But really we're here for them, so they get our undivided attention."
Some of the monkeys are keen on visitors: "[They] love them and seek them out, look at what they're wearing, their cameras – but not all of them. The older females are not that interested." So for the rest, just like a lot of people, Christmas is an opportunity to spend some proper quality time with family without distractions, Kiss says.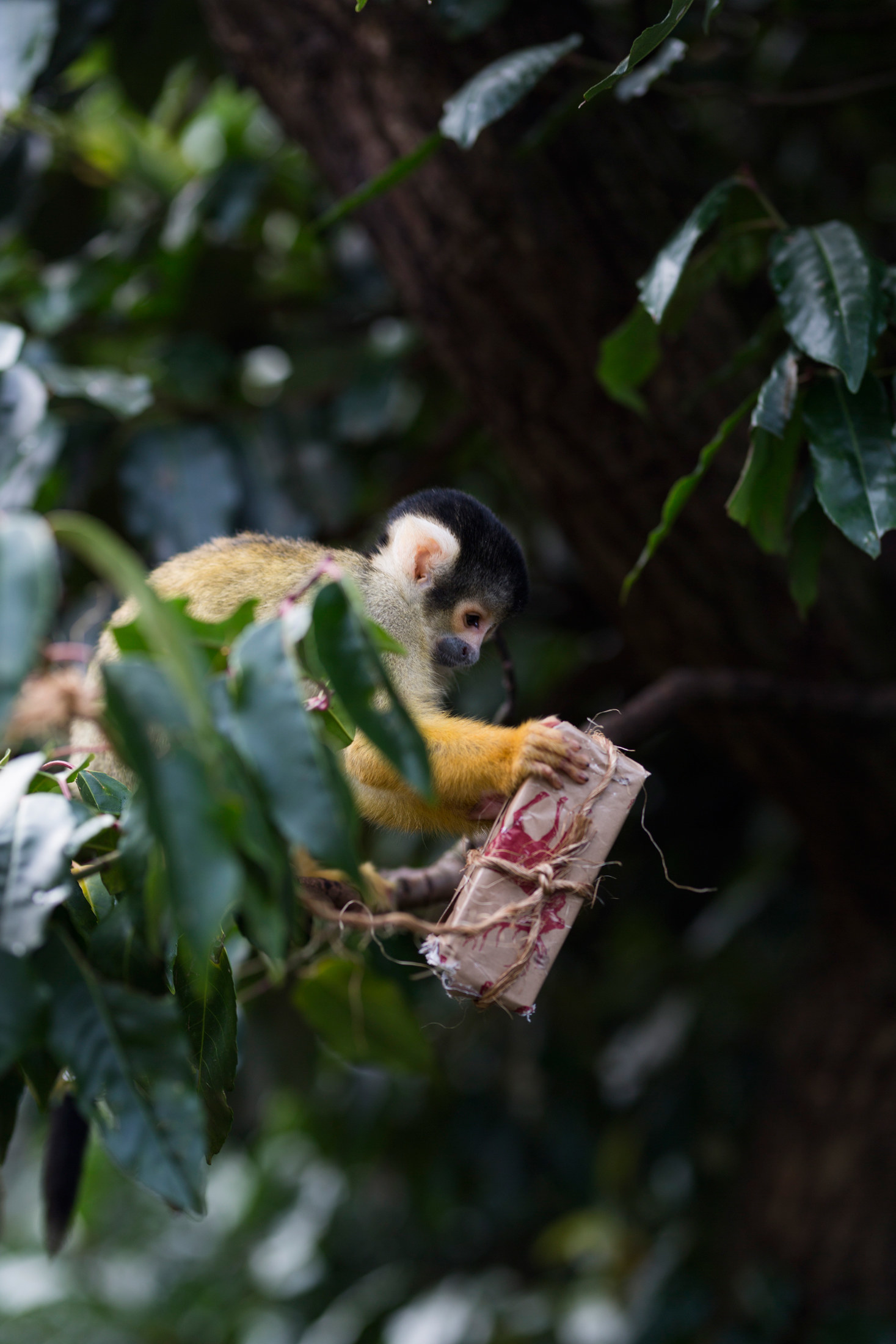 "Like us they have no distractions, no friends visiting, just family – they have to talk to their Auntie Muriel. They have to spend Christmas Day with the family and I think they enjoy that actually, their one special day."
The monkeys receive Christmas presents: parcels full of nuts to rip open, which are part of the seasonal changes keepers make to their habitat to keep them stimulated. "They're very clever, very intelligent," Kiss says. "They love new things."
And they'll play games, too. "I love to do training with them on Christmas Day," she says. "I talk to them, we communicate with each other. They tell me what they want to do, what they don't want to do."
Training the monkeys involves teaching them to respond to noises or other prompts so that keepers can summon them together to count them in the morning, or safely move them to the scales to be weighed.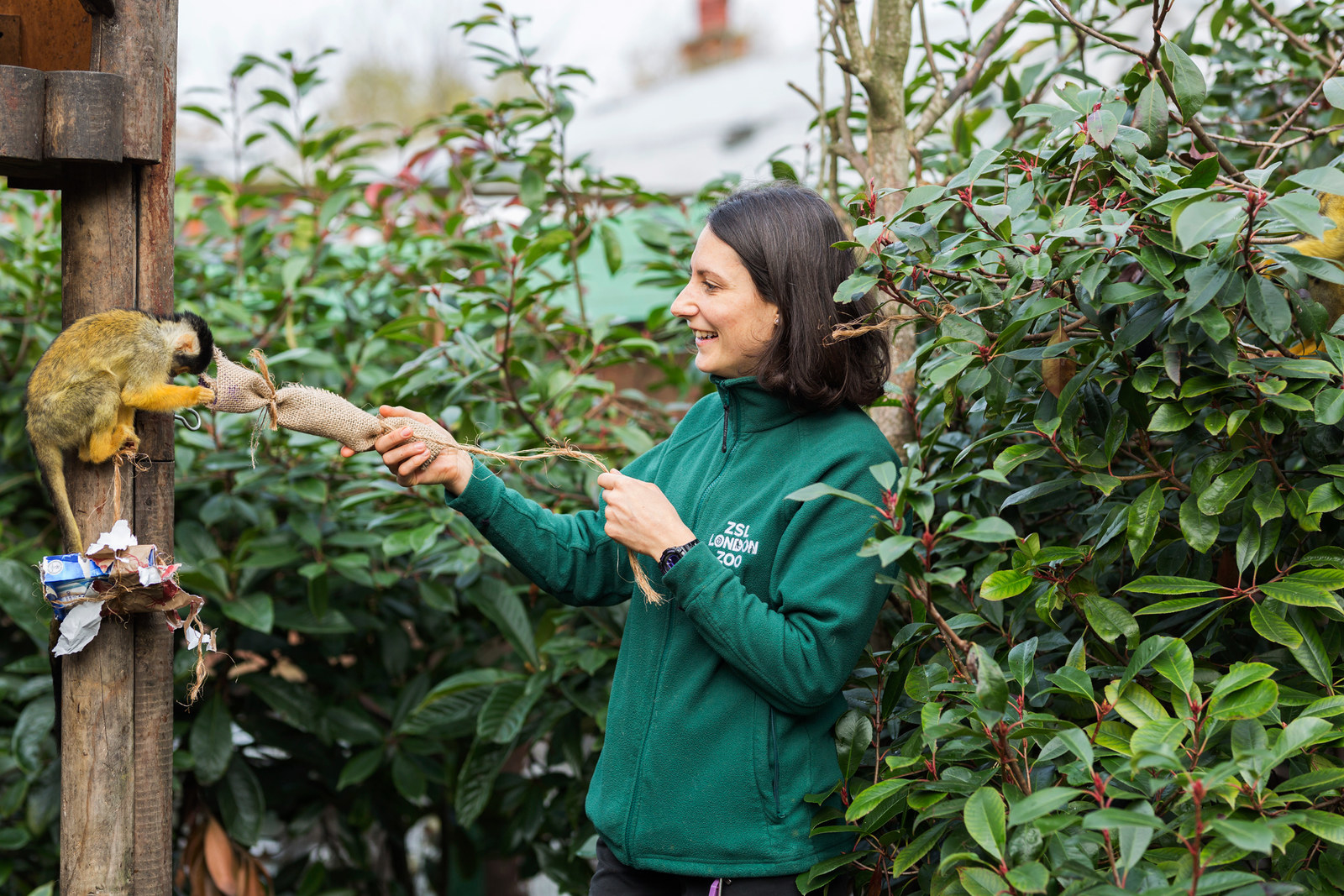 In the winter, zookeepers typically work from 8am to 4pm, so in the evening those who are working on Christmas Day often spend time together. "There's a keepers' lodge," Kiss says. "Some keepers live on site, so once we finish, those people who can't go home are invited to the lodge and we'll have dinner together, Christmas cake, and some bubbly.
"There are people who live in Ireland, Spain. Some people simply can't get home because of public transport. They're invited to the lodge and they can stay there. Or [colleagues] who would be on their own – everyone's welcome. It's really nice, supporting each other."
"Last year I spent it with my family," Kiss says. "This year with the animals."
Andrea Brezonakova, first officer at Norwegian
"I'm on standby on the 24th," Andrea Brezonakova says. "For me, that's Christmas Day, actually. I'm from Slovakia and it's the most important day for me."
She does not know whether or not she will have to fly: It will depend on what happens on the day. "Even if you're on standby you need to be on the phone," she explains. "I will have my phone with me all the time, and be within 90 minutes so that I can get to work on time if something happens.
"It could depend on something like a diversion, the weather conditions, there are other crews we may have to cover."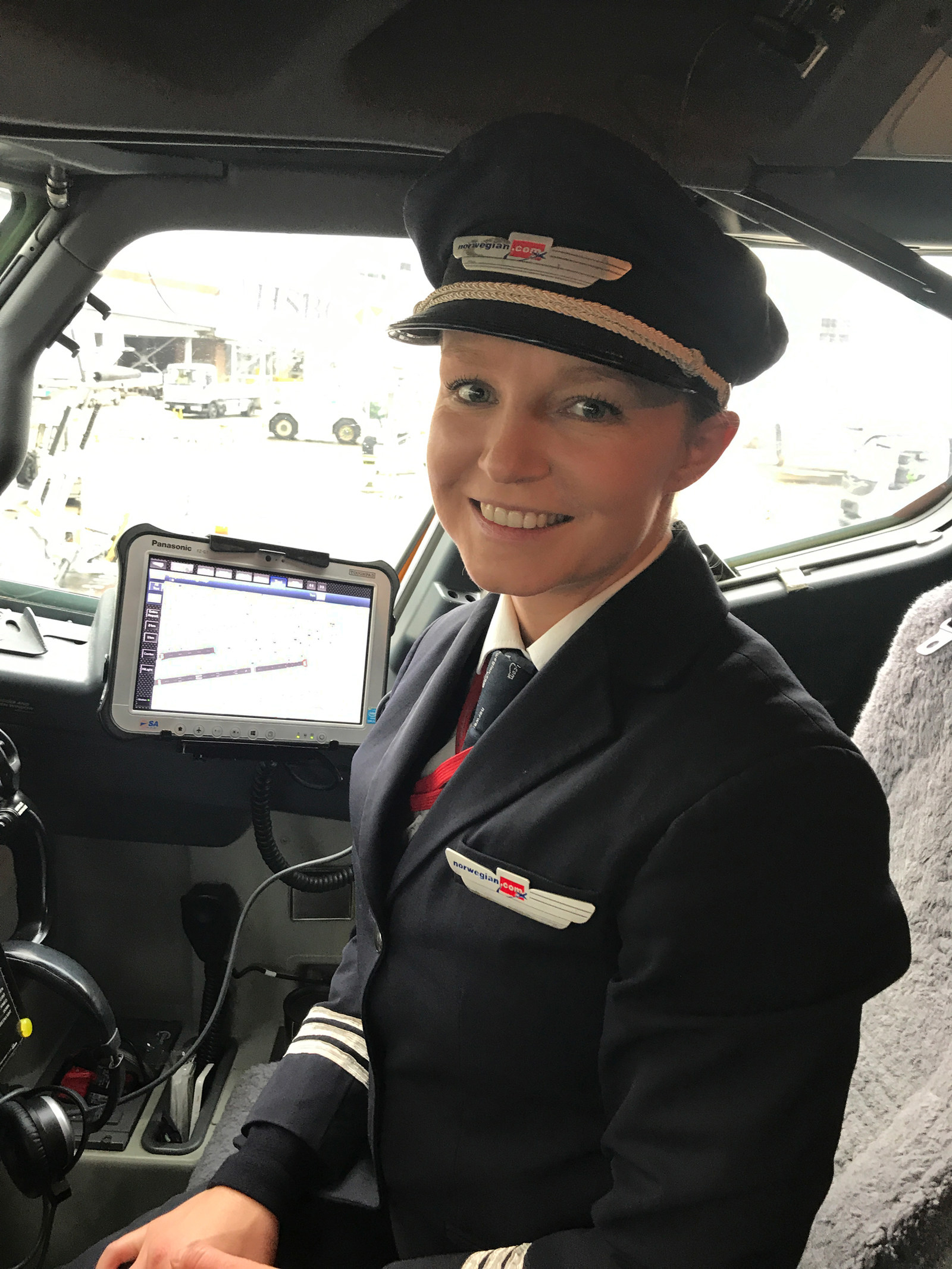 If she is called into work, Brezonakova says, her day will be pretty much like any other. "It's a normal day," she says. "Nothing changes. It's not only us working; the airport staff are too. The airport is decorated, the staff wish you merry Christmas, the passengers wish you merry Christmas. It's always a little bit special working Christmas. Workwise it's like a normal day, but normally a little more quiet because there aren't really many flights, but in terms of the workload it's a normal day."
A normal day for a first officer, Brezonakova explains, could start early or finish late, depending on her roster, and may involve up to four flights.
"Usually if I'm on a full roster I fly five to six days a week, which usually includes some standbys," she says. "Sometimes you start at 5 in the morning, sometimes you finish at 2 in the morning. If you start late you'll be on the lates; if you start early, you'll be on earlies the whole week.
"I normally come to work one and a half hours before the flight. I check the flight plans on the way to the airport." Once Brezonakova arrives at Gatwick Airport she joins up with the captain and the crew. "We go through security and then go to the aeroplane and prepare the aeroplane. We can do up to four flights a day, depending on the length of the flights. That's what our day looks like.
"We then get three or four days off after – it's not a standard weekend. We get a longer weekend to recover."
Although she won't be able to see her family, she will be spending the holiday with friends. "If I had the opportunity I would have flown because it's nice to see family at Christmas," she says, "but it's something that's a privilege to do at Christmas.
"I will be spending it with friends, and my partner wants to spend it with me, which is nice. If you have good friends and good laughs, that is the most important thing. Drinking is forbidden 12 hours before my duty starts, so I will just look at my friends having toasts."
And if she does get called into work, Brezonakova says, she thinks it will still be a good day. "We have great crews," she says, "and we have a really good atmosphere on the flight, so I'm sure we'll also have good fun if I'm working."
Leah Millin, senior funeral director at Co-op Funeralcare
Christmas can be a busy time for funeral directors. Should the worst imaginable happen on Christmas Day, Leah Millin and her team in Bolton, Greater Manchester, will be on hand to help families through the process of saying goodbye to their relative.
"Our job involves first contact with the client when their loved one passes away, to the final committal of that deceased person," she says.
"On a daily basis it could involve arranging the funeral with the client, booking necessary third parties to ensure the funeral service comes together, making it unique to the specific individual that passed away.
"During the Christmas period we are on call. We may already have appointments in our diary, arranging a funeral with the client, or they may want to collect ashes, or [make] general inquiries.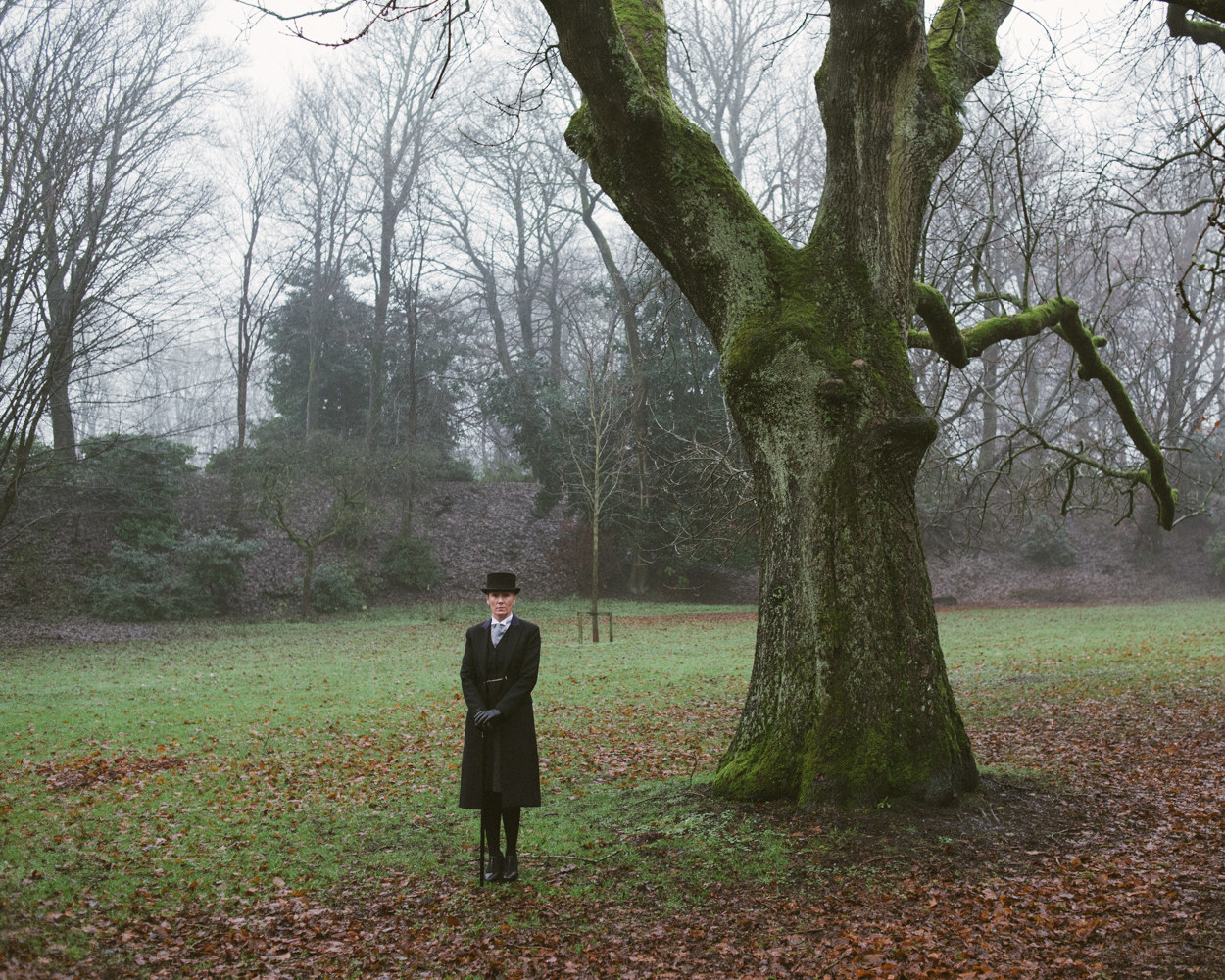 "It could involve bringing a loved one that has passed away into our care, having the privilege of going into their house and looking after the loved one."

Millin has been called into work on Christmas Day itself in the past, when there has been a death on 25 December.
"We have appointments that we have to commit to," she says, "but as funeral directors we always have to expect the unexpected. Something may happen that we need to act upon."
According to the Office for National Statistics, in 2015/16, there were an estimated 24,300 excess winter deaths, meaning 15% more people died in winter months than the average for the rest of the year.
"We tend to be more busy, so the job can be more demanding," Millin says. "We just pull together as a team, pull on each other's strengths, make that work for our families."
Christmas is also busy because some people want to mourn their loved ones who have died previously. "We have family members that want to come and pay respects and visit loved ones in the chapel of rest," Millin says.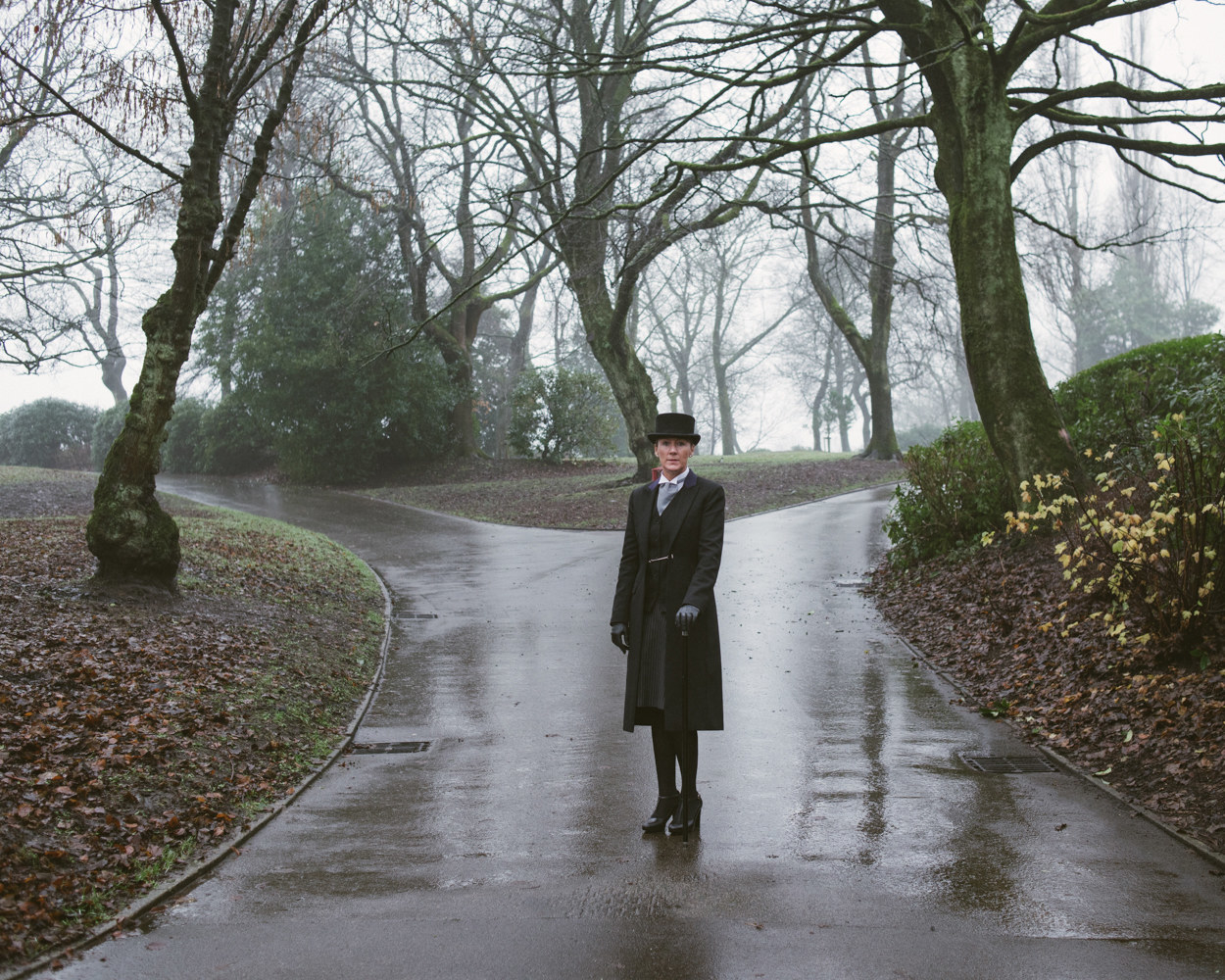 Because of the nature of their jobs, she and her team don't mind if they don't get much time off over the festive period. "As funeral directors, we came into the industry fully committed to our job roles. It's irrelevant whether it's Christmas or not," she says. "It's more of a vocation for us – we treat it like any other day. It's a privilege to be in the job that we're in."
Millin, who has two children, says that if she is called to work on Christmas Day, her family will just work their day around this.
"For myself, when I've worked Christmas, I've been quite lucky to be able to sit with my family and have a Christmas meal," she says. "I could do that and open presents with my children.
"My family are very understanding. My children understand what I do in my job and that I'm going out to help people."
And she says her job makes her appreciate how lucky she is to be able to have a family Christmas at all: "I will be able to go back and see my children, continue with my Christmas meal, but I think of the families that won't be able to go back and do that with their loved one.
"No time is a good time, but at Christmas you sympathise with the [deceased person's] family even more."
Sophie Yeomans, operational meteorologist at the Met Office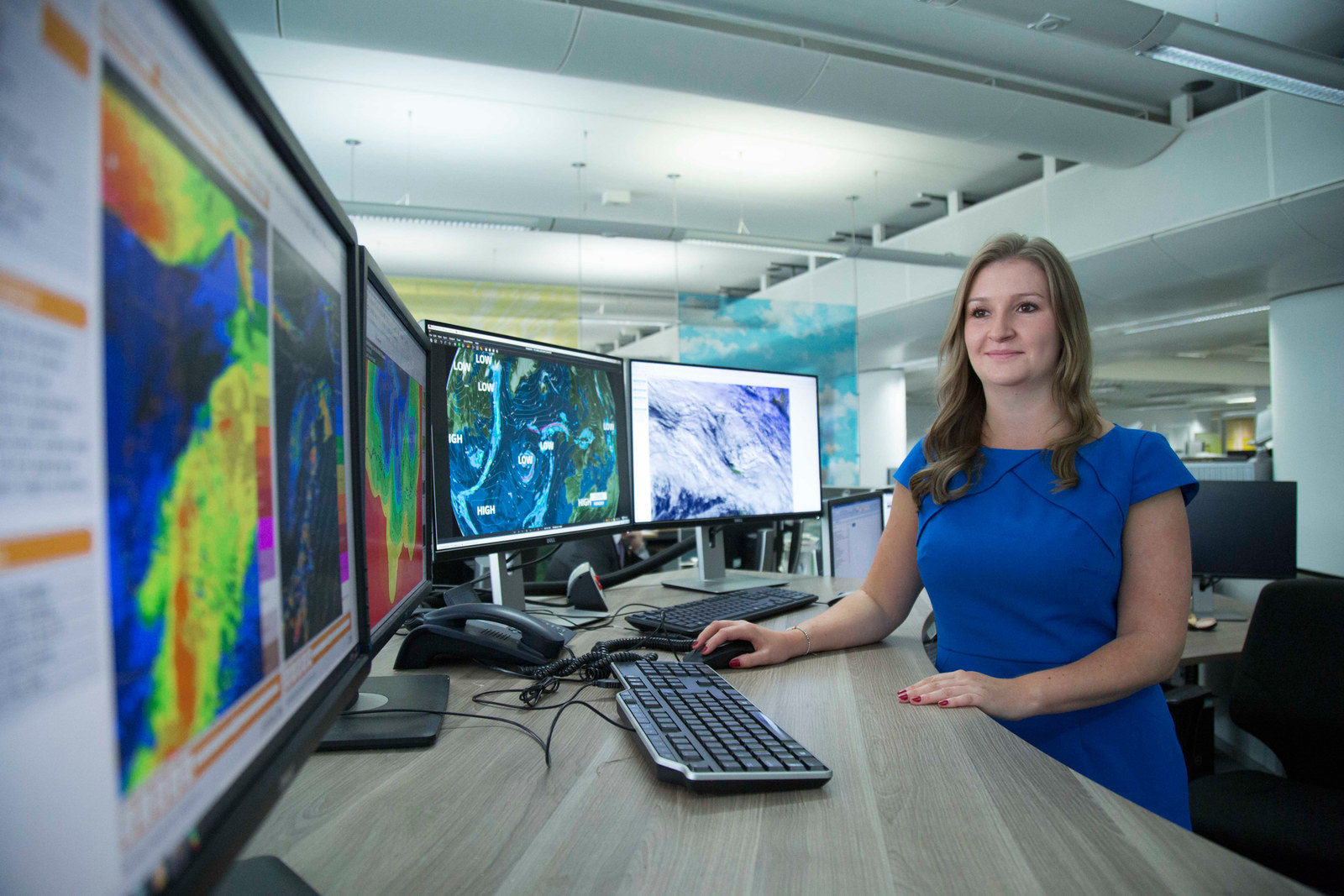 "I love Christmas," says Sophie Yeomans, a weather forecaster at the Met Office who will be working on the day. Her job involves briefing the media so that broadcasters and news websites can provide travel advice – and declare whether 2017 will officially have a white Christmas.
Her 12-hour shift on Christmas Day starts at 7:30am. First, she will get a handover from colleagues who have been working the night shift "so that they can get home and get a few hours' sleep and then celebrate with their family."
The shift work means that some end up sleeping in the daytime: "One year my two night shifts fell over Christmas Eve and Christmas Day and I had to sleep all through Christmas. That was quite odd."
Yeomans says: "I might make a nice breakfast for myself. It's about little touches like that. I've worked a couple of Christmases and there's always a lot of food around in the office and everyone's wearing Christmas jumpers – there's quite a jovial atmosphere. Rather than being upset about being at work we're all in good spirits, we all love the job, and there's a team atmosphere."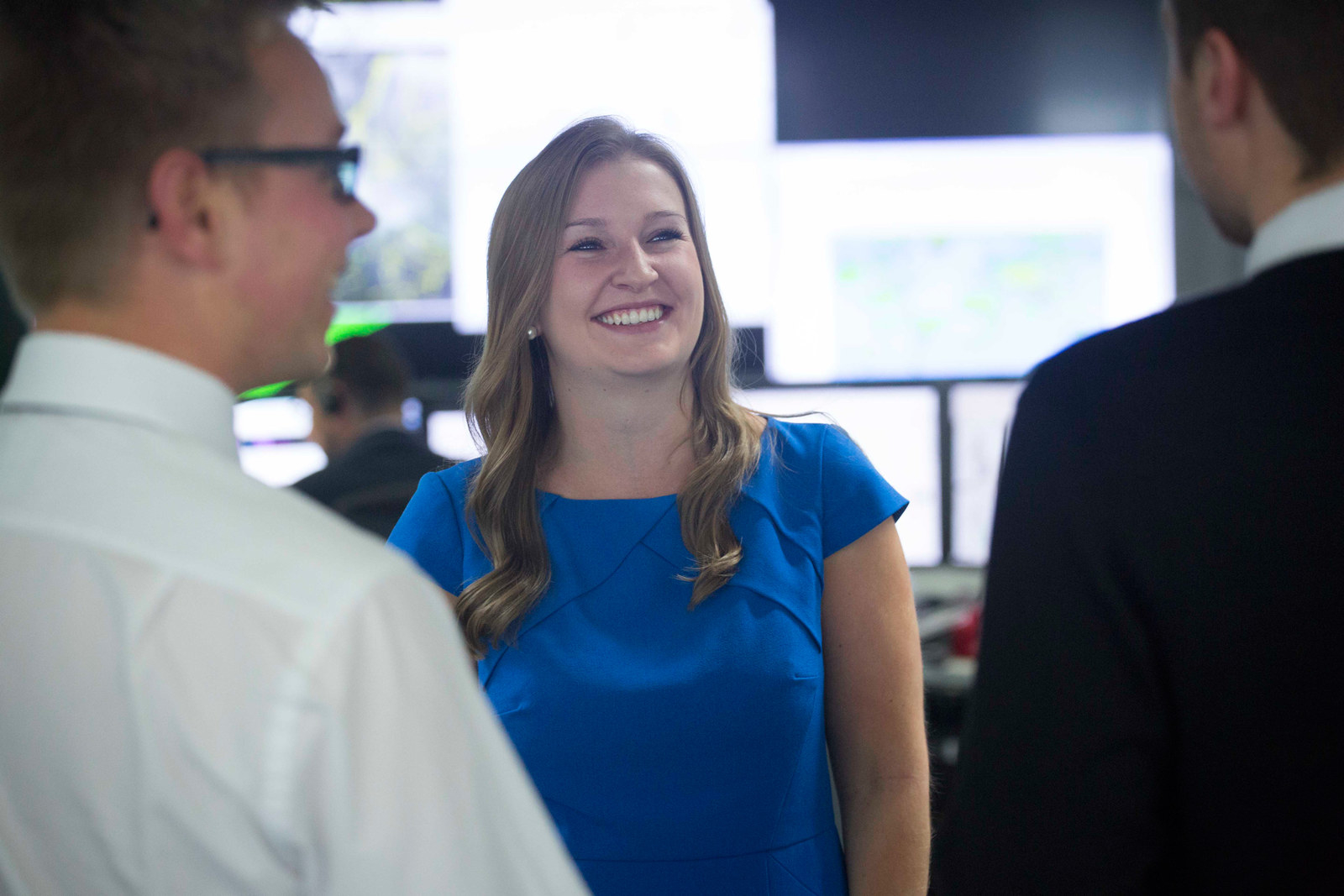 Although she says Christmas is "no different to a normal day", it is typically quieter. "Sometimes the workload is less on Christmas Day as some of our customers won't be in, but I do a lot for Twitter, videos for the app, and briefing media customers – ITV and other broadcasters – making sure the public are aware of any poor weather conditions.
"A lot of people are travelling about at Christmastime and it's about making sure everyone is safe, and can pick the best weather windows for travelling. Also if it's nice weather for Boxing Day walks it's nice to be able to plan around it."
While many people will be watching the skies hoping for a white Christmas, forecasters usually have an idea how likely that is around a week in advance.
The definition that the Met Office uses to define a white Christmas is for one snowflake to be observed falling in the 24 hours of 25 December somewhere in the UK.

"We're all just there with our fingers crossed – if we like snow. I like it," Yeomans says.
She won't be expecting snow on Christmas Eve: "We're in Exeter, so it's not often we get snow down here. My advice to anyone who wants a white Christmas is to go further north."
But Yeomans and her colleagues won't be putting any bets on: "The bookies don't allow us to, because we're the experts," she says.
"I prefer the run-up to Christmas rather than the Christmas itself," she says of not being able to spend the holiday with her family. "Christmas parties, markets, seeing friends from home – we all have this one day where we agree to go home and have drinks.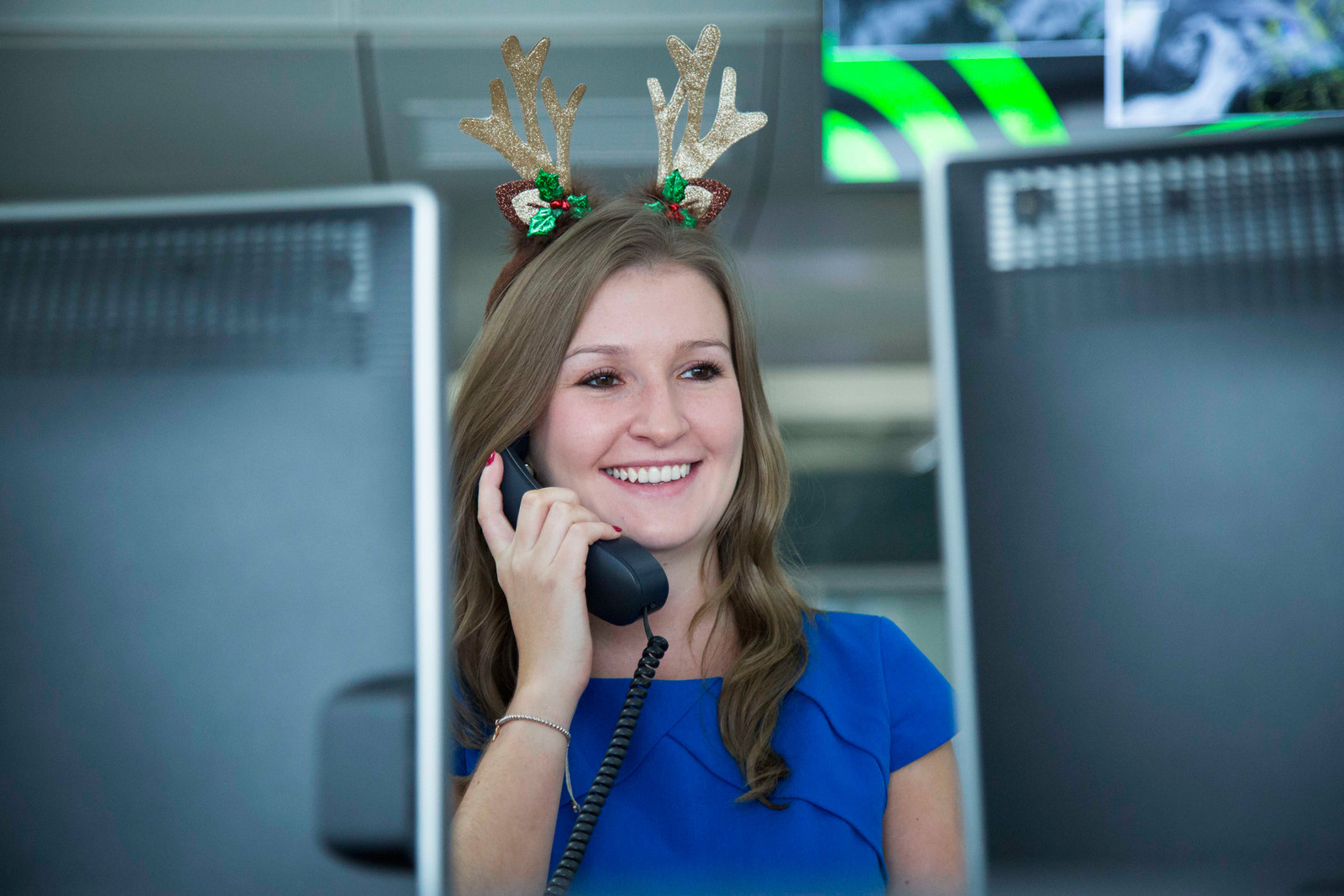 "Colleagues have got families with young children and that's more important, so I don't mind taking the hit."
Her family have an additional celebration with her a few days before. "We give each other Christmas presents and it feels like Christmas Day," she says. "It's more in your mind than the actual day itself – you get to see your family and have time together and that's the important thing."
Sharon McCabe, forensic nurse examiner at The Havens, King's College Hospital NHS Foundation Trust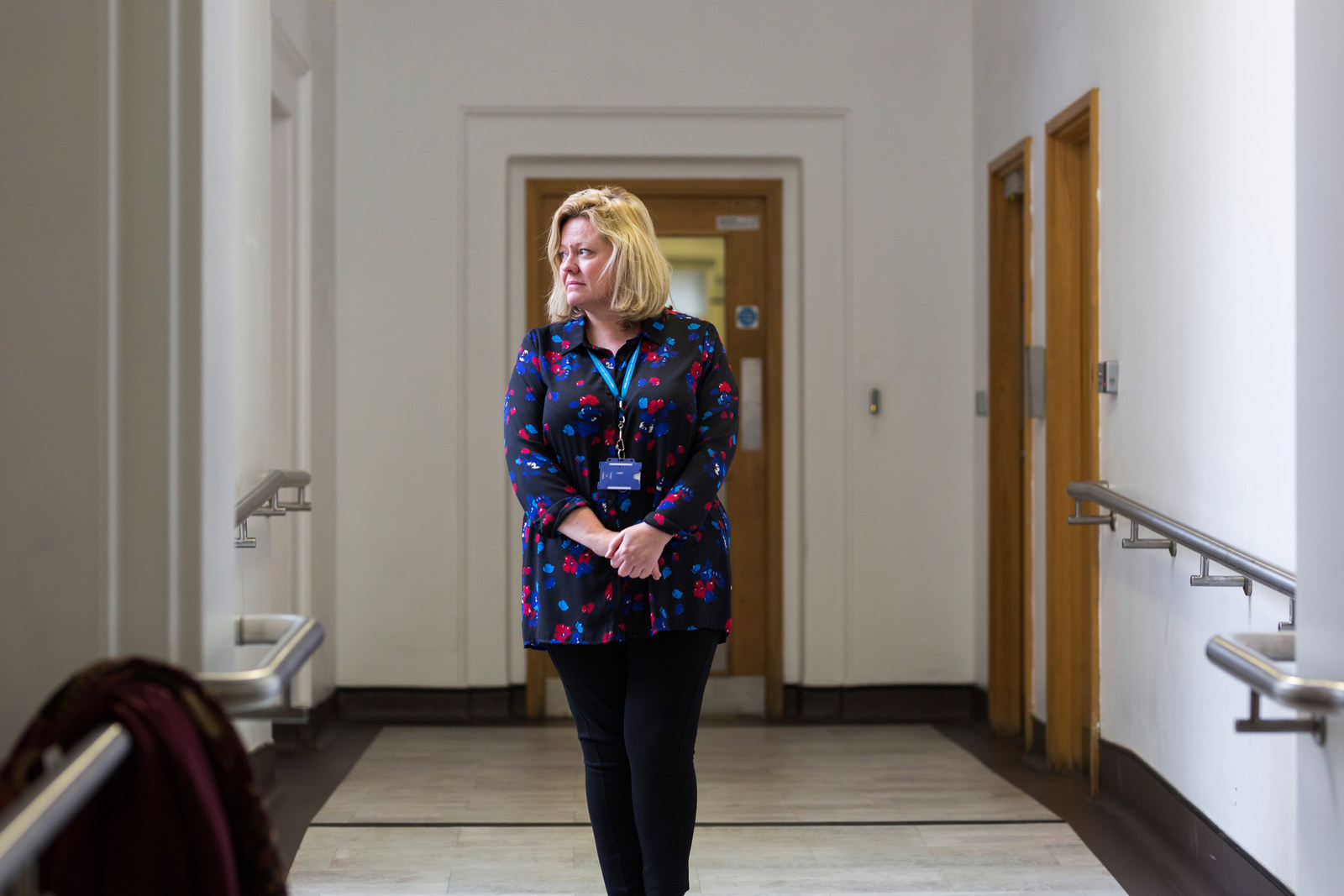 On Christmas Day, Sharon McCabe and one of her colleagues will be on call to support people who are victims of sexual violence. She works at The Havens, three specialist centres in London for people who have been raped or sexually assaulted.
As a forensic nurse, McCabe will answer queries on the phone, and come into the centre if needed.
"We may get a call from a police officer," she says. "We may do an examination, give them emergency contraception. The client is normally with us for about four hours. Then we'll make sure they're safe to go home."
As well as providing care to patients, forensic nurses have specialised legal knowledge, and skills in identifying, evaluating, and documenting injuries. The evidence that they gather can prove crucial if a case is brought to court.
"We offer care for people who have been sexually assaulted," McCabe says, "men, women, children. By that we offer forensic medical examinations, and we offer aftercare, STI screening, emotional support, independent sexual violence advisers."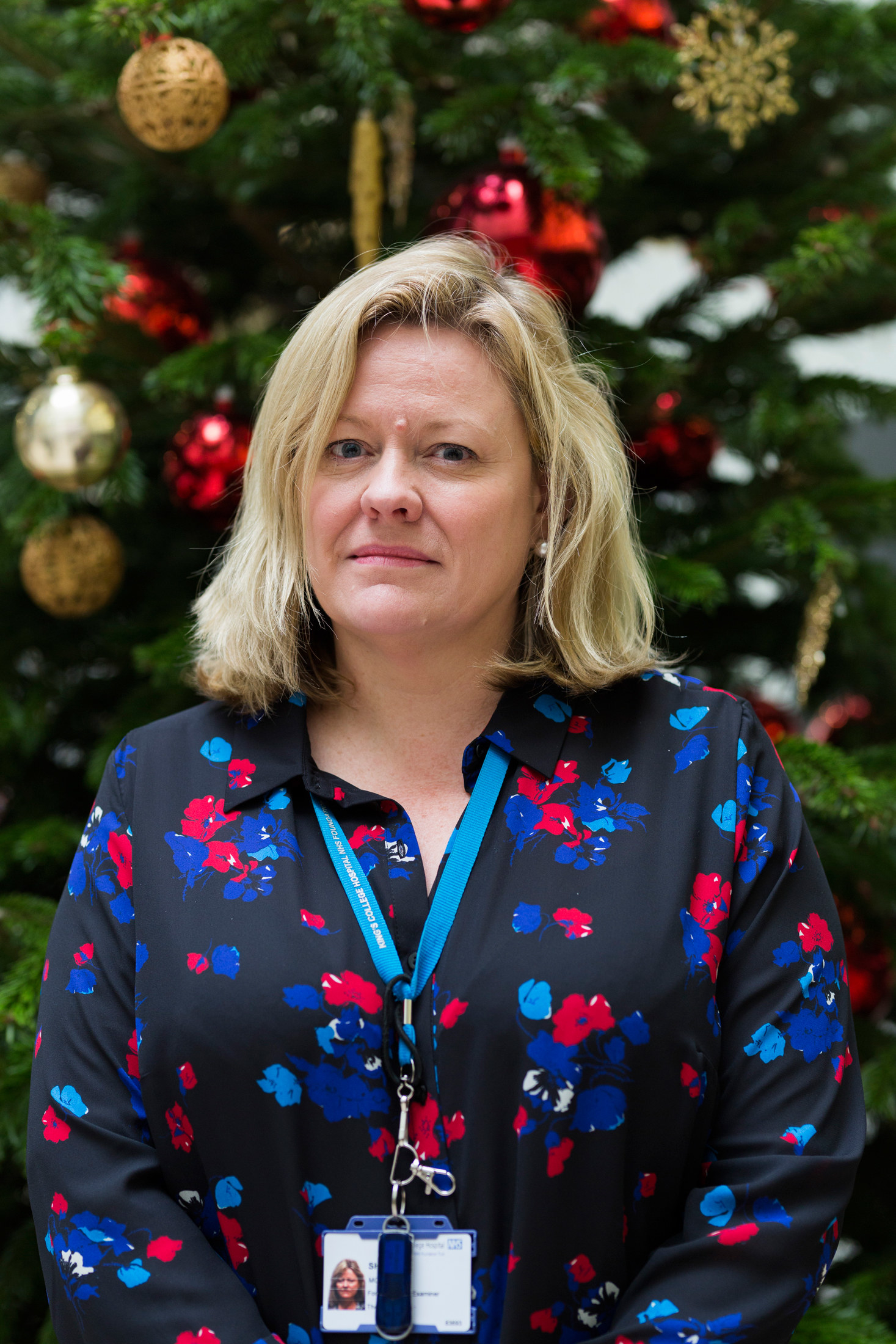 Often survivors of sexual assault are referred to the centre by police, but those who do not wish to pursue a criminal justice route can also self-refer and access services including emergency contraception and counselling.
"We also take calls, offer guidance," McCabe says. "We see anybody and everybody. Most people are fairly calm when we see them, but not everyone. Sometimes they're a bit tearful. We give them time and space to talk, give them the options.

"We work on the doctors' rota, that's why we do the on-calls. We work closely with the police, but we're employed by the NHS. People can use the service without going to the police – there are a lot of reasons people opt for that."
For McCabe, this means Christmas will be postponed by a day, as she will need to be on hand on 25 December to answer any calls that come in between 9am and 9pm, and she may need to go down to one of the Havens at short notice.
"I will have the day to myself and meet up with friends and family on Boxing Day," she says.
Similar sexual assault referral centres (SARCs) exist around the country, providing services to survivors whether they report the offence to the police or not.
As well as seeing referrals in person, Haven staff also offer support on the phone, and are on call 24 hours a day for people to call up for an initial assessment and arrange to attend a centre, if necessary.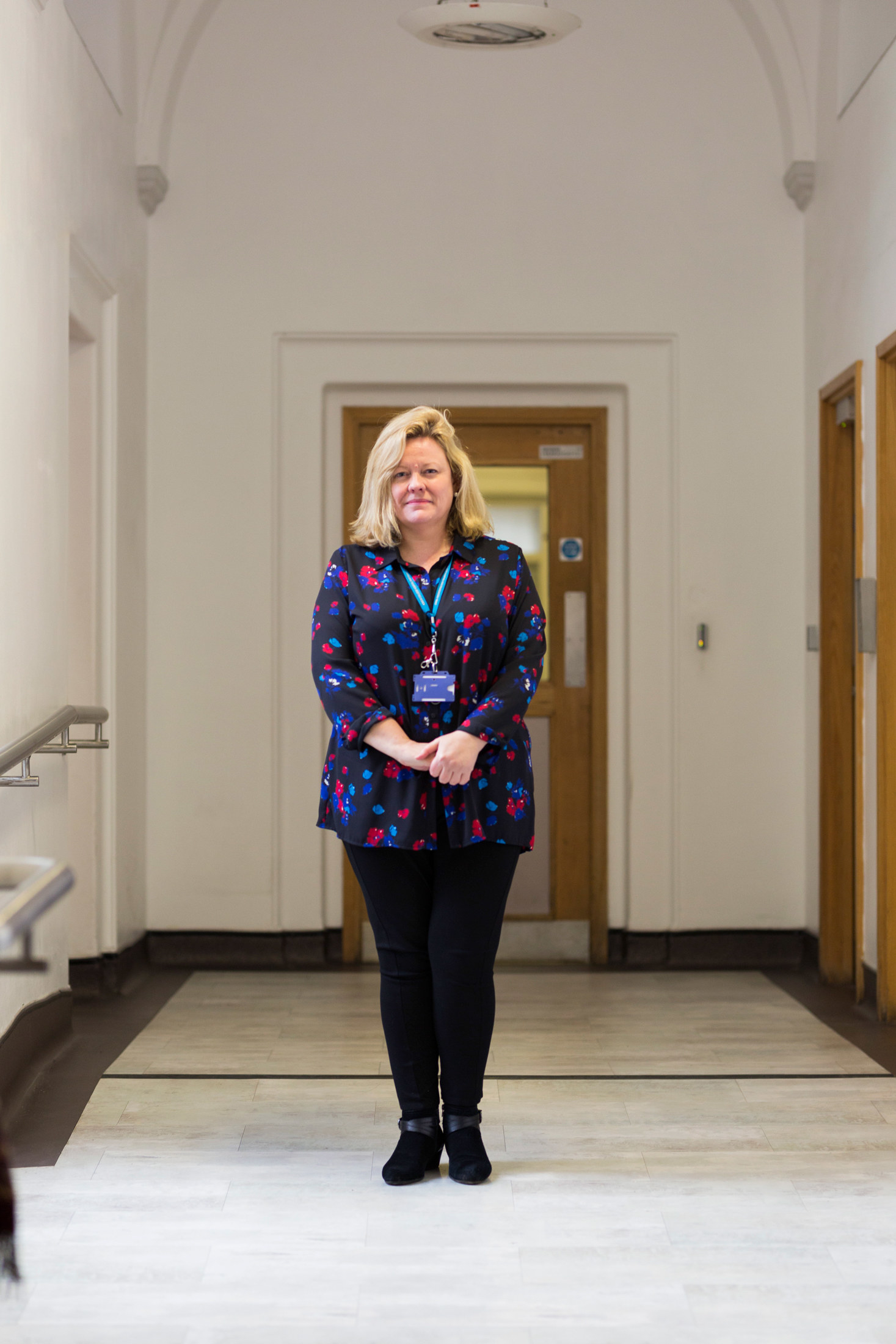 "A typical day might be a morning meeting, discussing what's happened overnight, who is doing clinics or covering forensics," McCabe says. "The job changes every day. We're a 24/7 service."
Because of the nature of the job, she explains, they won't know until the day how busy they are likely to be at Christmas. "It's impossible to predict," McCabe says. "It really does vary – sometimes it will be very busy. It varies, it's really hard to tell, but it's just about being there at the end of the phone."
Captain Noel Becket, ship pilot at the Port of Southampton
"Shipping doesn't stop for Christmas Day," says Noel Becket, "because it's a worldwide thing. Although we get less ships on Christmas Day, we do get them, especially tankers."
As a ship pilot, or maritime pilot, his job is to guide vessels through dangerous waters and bring them into the harbour, ensuring the safety of the ship, protecting the environment, and speeding up the process to save shipping firms money. "We're all master mariners," Becket says. "We went to sea when we were 16 normally, and most of us have sailed as captains."

Christmas Day is usually quieter because ship owners "do their best to get the ships in before Christmas", he says.

Becket, who has been doing the job for 18 years, says that it takes five or six years to train as a ship pilot, and each knows the waters around their port like nobody else. Although a captain always retains control of their ship, Becket and his colleagues use their back-of-the-hand knowledge of Southampton's port to help them bring their vessels in safely, typically meeting them in deep waters just south of the Isle of Wight and guiding them the rest of the way.
"When a ship comes into Southampton it comes to the pilot station, which is in the deep water. A pilot goes out on a boat, up a ladder, takes control of the ship, takes the ship through the dangerous water, up the Solent, and brings it safely into port. Or they take the ship out until it gets out to safe water. We get the biggest ships in the world coming into Southampton."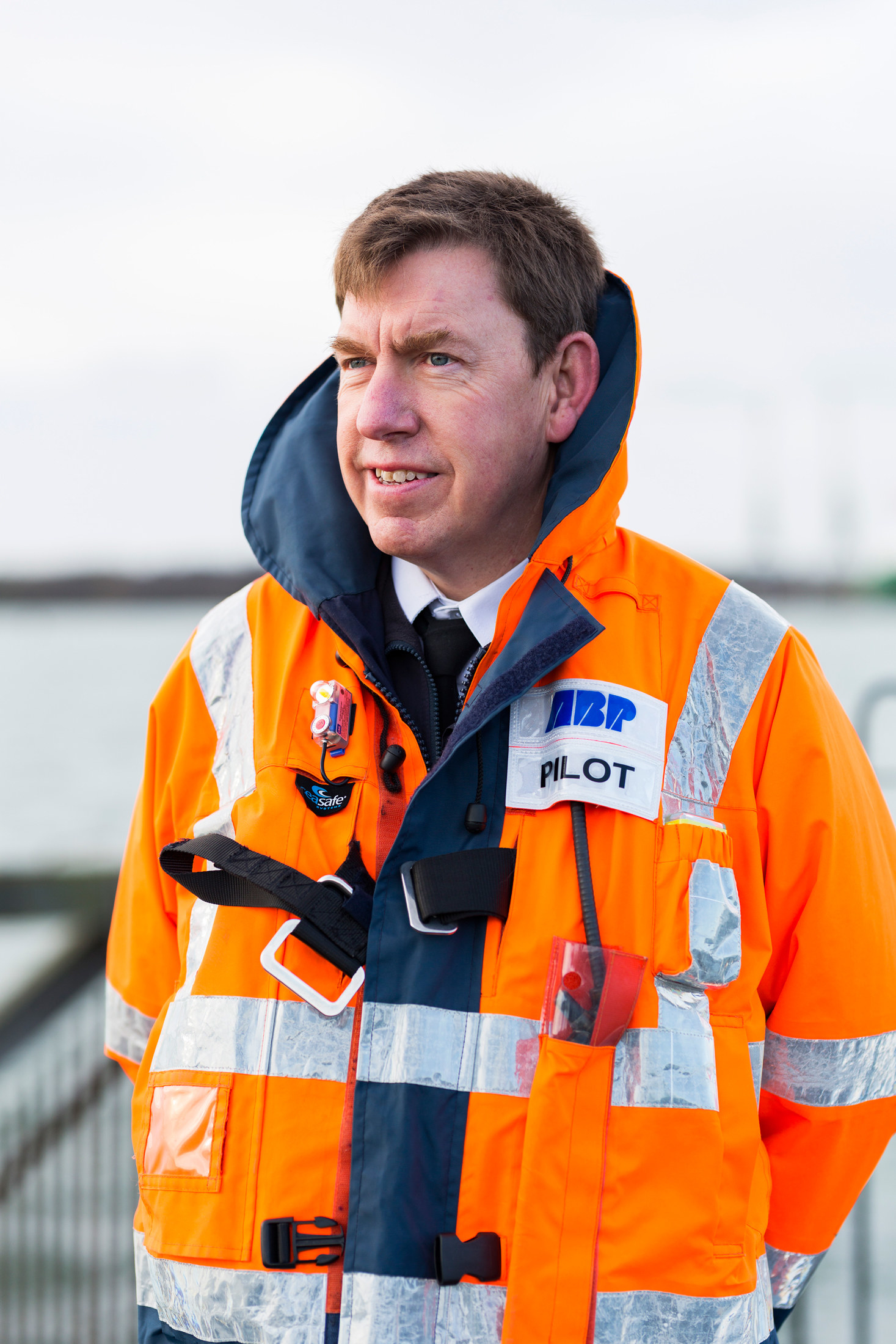 A pilot will get a call about three hours in advance to let them know that a ship is arriving, and they will then have to get their uniform on and head down to the sea. The biggest ships take about five hours to bring in, while the smallest boats take just 45 minutes. "So on Christmas Day we hope to get the smaller ships," Becket says.
A pilot's shift will start at 8:30am on Christmas Day and last for 24 hours. There are several pilots on the roster for each shift, and they will have no idea whether or not they will have to work.
"There are about nine of us working every day. The first pilot could be called out from 8:30am onwards, you might not work at all, or you might work at 3am on Boxing Day morning – you don't actually know when you'll get called out.
"You have to be sober on Christmas Eve, because you have to be ready to be called out at any time on Christmas Day."
He explains that the arrangement the pilots have between them is that the first to be called out will usually try to bring two ships in – and in an ideal situation the first pilot would be called out first thing, guide two ships in one after the other, and then be home in time to enjoy the rest of the day off.
Or, he says, half a dozen ships could come in at once, meaning that most of the pilots on the rota will be called in to work at the same time, and then the next one may not arrive until hours later.
After a 24-hour shift, ship pilots will then have 48 hours off. "What our family has always done," Becket adds, "is if I'm working on Christmas Day we will nominate another day to be Christmas, and postpone the celebrations until then.
"Other families aren't so forgiving and just carry on, and hope the pilot will be there for the Christmas meal at the appropriate time."
Steve Chalk, head groundsman at Millwall FC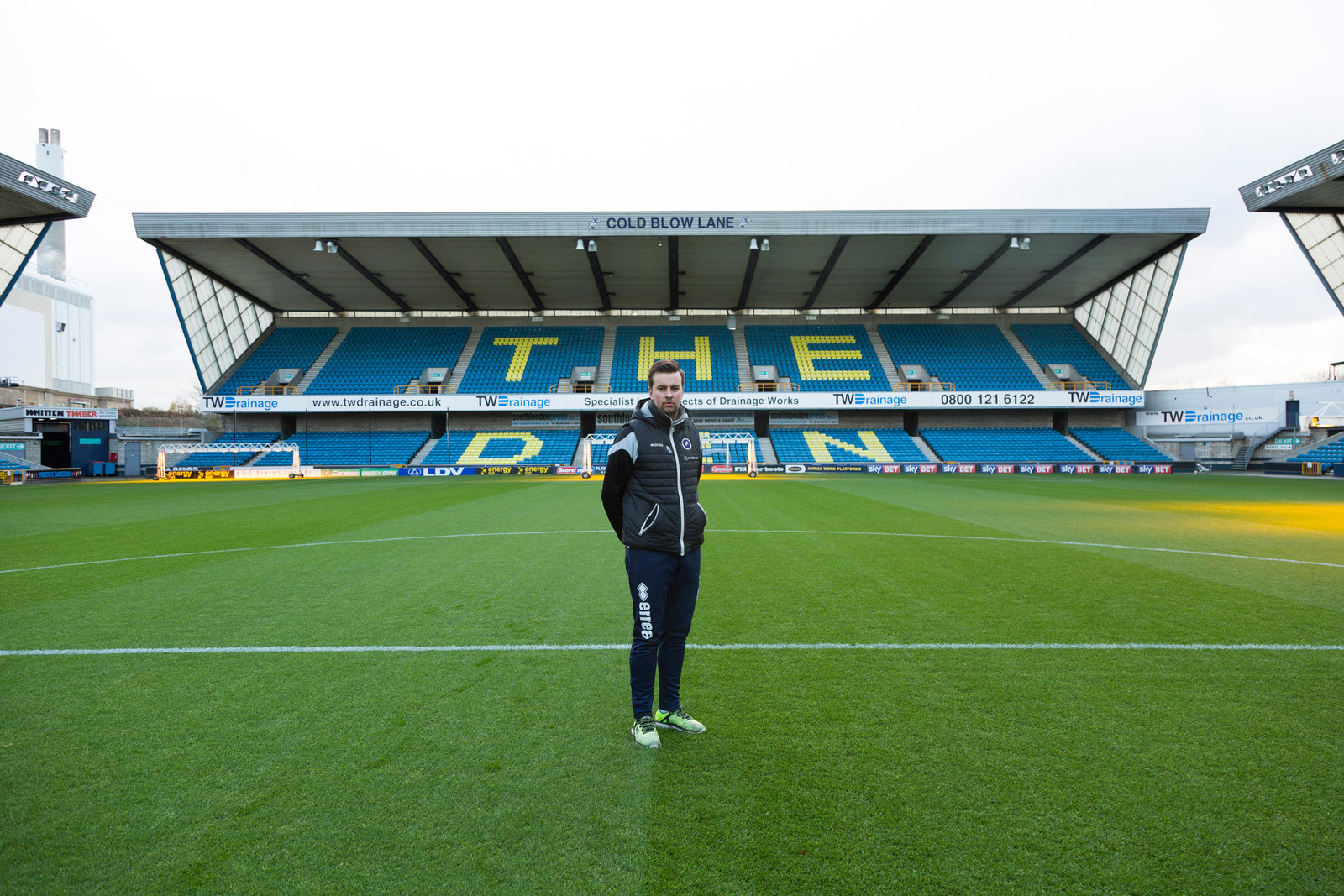 Millwall FC have a big game on Boxing Day: They are due to take on Wolves, the current Championship leaders, at home. This means that for the players, management, and staff, Christmas Day may not be a day of rest.
Head groundsman Steve Chalk's day will depend on the team's manager, Neil Harris, who may want his players to train ahead of the big game. Chalk has had to work on previous Christmas Days, he explains, but he isn't sure yet what Harris has in mind.
"If the manager wants to train before his game the following day, he might have them in in the morning," he tells BuzzFeed News. "Some managers previously liked to train in the morning for about three hours, and then go home to be with the family; some liked to have family time, then come in in the afternoon."
As head groundsman, Chalk is in charge of a team who look after the pitch at the club's ground, The Den in south London, which involves taking care of the grass, putting up and taking down the goals, and moving huge floodlights on and off the turf. The imposing portable units are placed pitchside when the surface is not in use to encourage to grass to grow during winter.

It is his job to make sure that the pitch is always looking perfect. He needs to know which fertilisers to use and when, which blades to use to keep the grass at the correct length, and how to deal with any problems with the turf. "People just think we're grass cutters," he says, "but it's more of a science nowadays. There's so much more to it."
Chalk may also get a day off if the team practice at their training ground instead, to keep the stadium looking its best for the game. But if the weather is snowy or icy and the ground is frozen they will have to train in the stadium, which has a heated pitch. "If we have snowfall we have underground heating here," he says, "so nothing really freezes."
Working over Christmas, he says, is not much different to any other week in the winter. If the players train at The Den on Christmas Day, Chalk says he and his colleagues will try to get the bulk of the work done the night before. "We'll want to get in and out [on Christmas Day]," he says, "so everyone can see their families. We'll probably have everything done Christmas Eve. The grass isn't growing much as it's winter, so we wouldn't need to cut it, which takes up a big portion of our time.
"We might stay a little bit later on Christmas Eve, then on Christmas Day we'll just drop the goals down, take the lights off [the pitch], let him have a training session, and probably finish about 10:30am. Then we'll just clean the pitch up, and put it back as best as we can for our Boxing Day fixture. All going well, I'll be home for my Christmas lunch."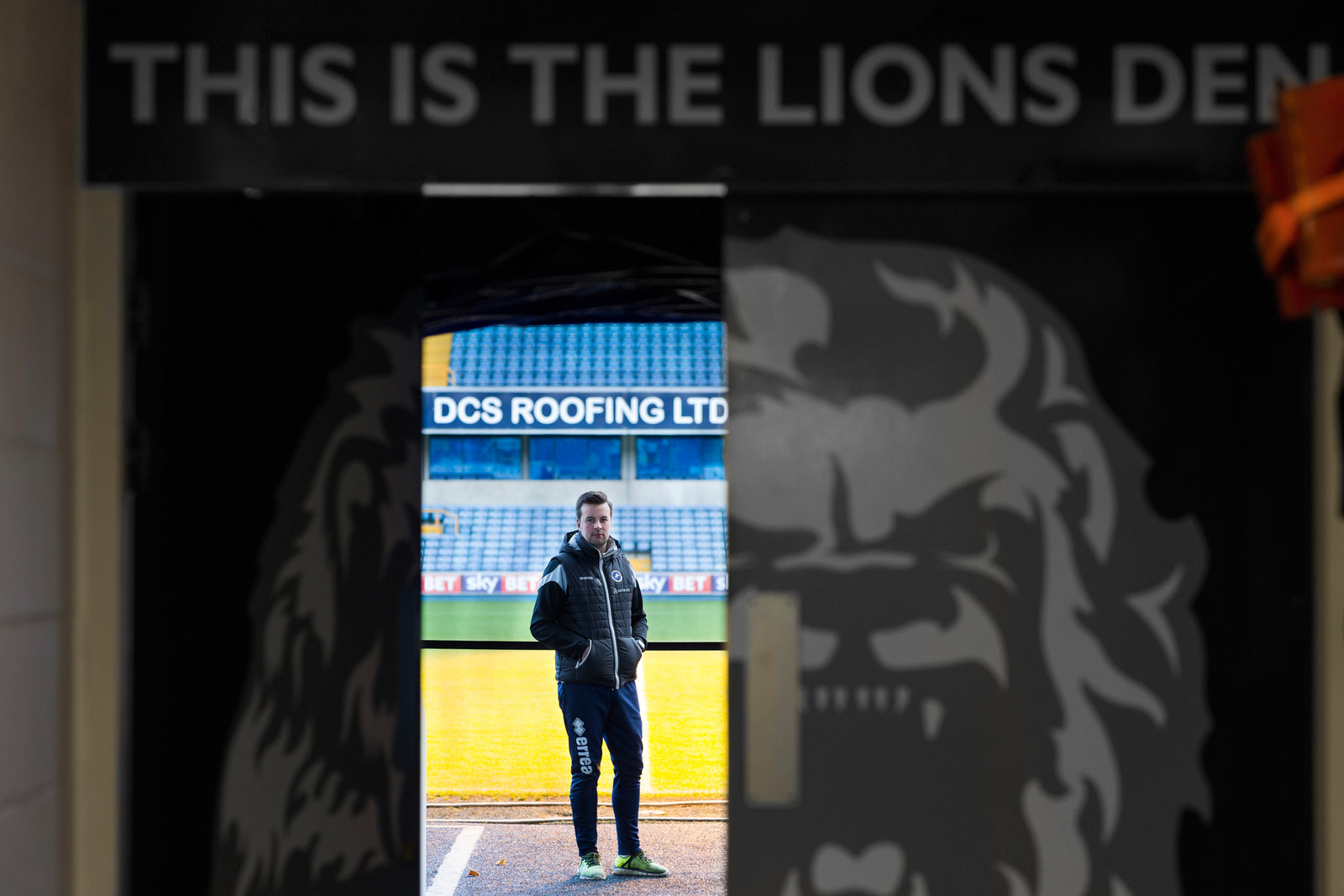 If he does have to work on Christmas Day, Chalk doesn't really mind: "Sometimes like now, when it's cold, I wish I worked somewhere with heating, but I've had office jobs before and they're no good – I get cabin fever. But I like sport, I like football, and it doesn't feel like work, which helps."
Asta Kedaviciute, interpreter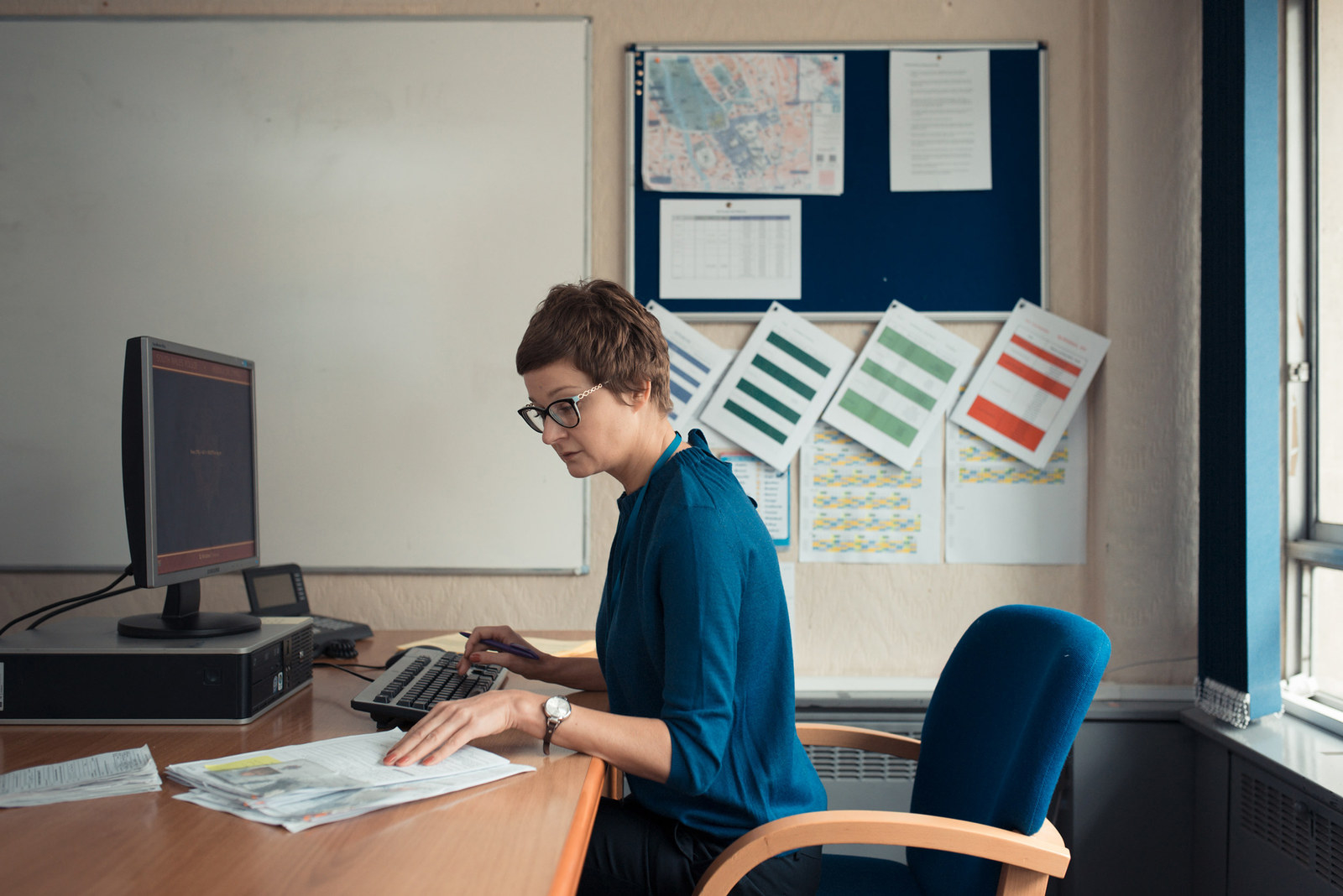 "I've been living here for nearly nine years," says Asta Kedaviciute, a Lithuanian interpreter who is based in Cardiff, "and I'm not going home this year." This means that she will be available on Christmas Day should her services be required at a police station, a hospital, or an airport, for example.
Last year, Kedaviciute says, she went home to see her family, but this year she decided to stay in the UK. "They are in Lithuania. This time I'm skipping Christmas but I will go for Easter."

The nature of her job means that Kedaviciute's workload varies from day to day, but she suspects Christmas Day may be quiet – and that she may not need to work at all.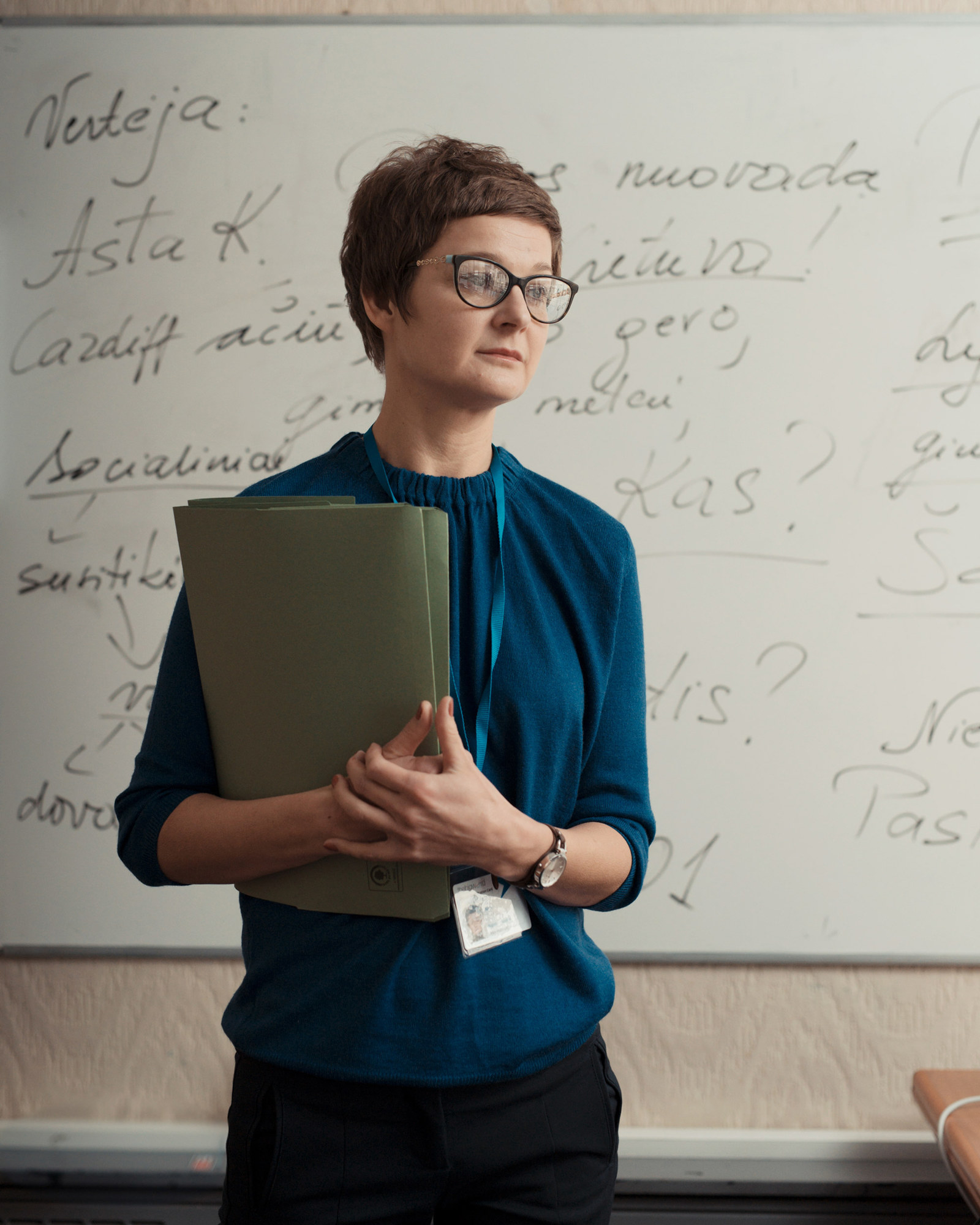 "If I was booked for court I'd go to court, if I had a booking with the police I'd go to the police station, or I might go to the hospital. My bookings are mainly for police, hospitals, and social services.

"I would say it's more busy before Christmas and afterwards," she says, "but it's very hard to judge and to say in this type of work. There are ups and downs. It's very hard to say."
She hasn't got any bookings currently, but they often come in at the last minute. She's not made plans, and will be on her own for Christmas. "It means that I can work if they need me to. I'm based in Cardiff in Wales, but if I had to go to London I would. All my friends are leaving, travelling home for Christmas. I'm at home, so I've said I can work."
Dan Ironside, traffic officer at Highways England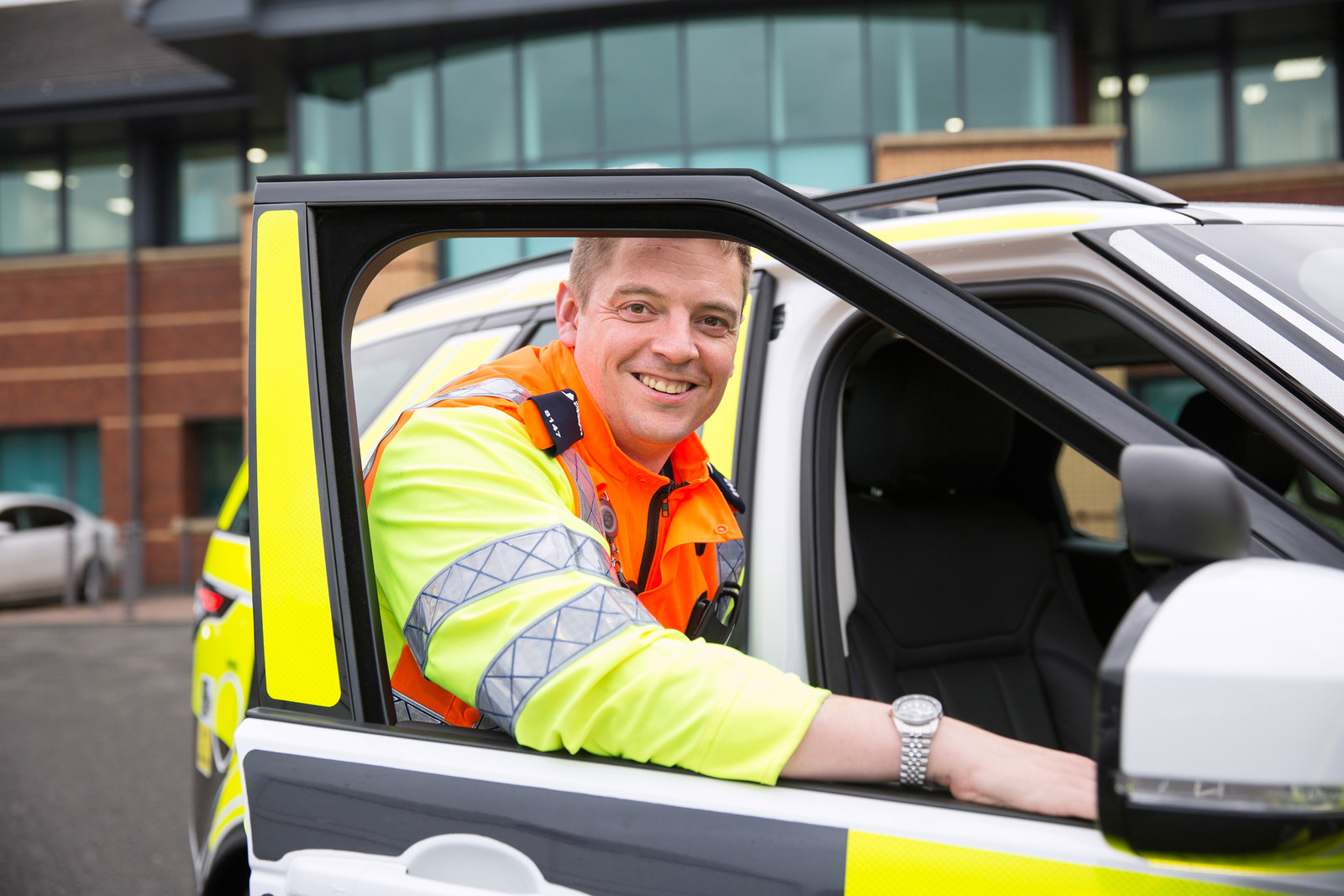 It will be an early start on Christmas morning for Dan Ironside, whose shift starts at 6am at his base in Warwick in the West Midlands. His job, along with a team of colleagues who work across the country 24 hours a day, 365 days a year, is to keep traffic flowing on England's motorways and major A roads.

"I'll be getting up at about 4:30," Ironside says, "saying goodbye to the wife, leaving her in bed, and heading to our outstation ready to check the vehicles and then start work."
He expects traffic to be quiet in the morning, but not for long.
"It can get quite busy later on, with people visiting friends and relatives," he says. "I expect lots of routine jobs – breakdowns, punctures, people running out of fuel – but there could also be some unfortunate incidents, accidents."
In order to minimise the chances of a breakdown or an accident, he says, people planning to drive over Christmas should check their car before setting off, make sure they have plenty of fuel, keep a warm coat and other supplies in the car in case anything happens – and never drink and drive.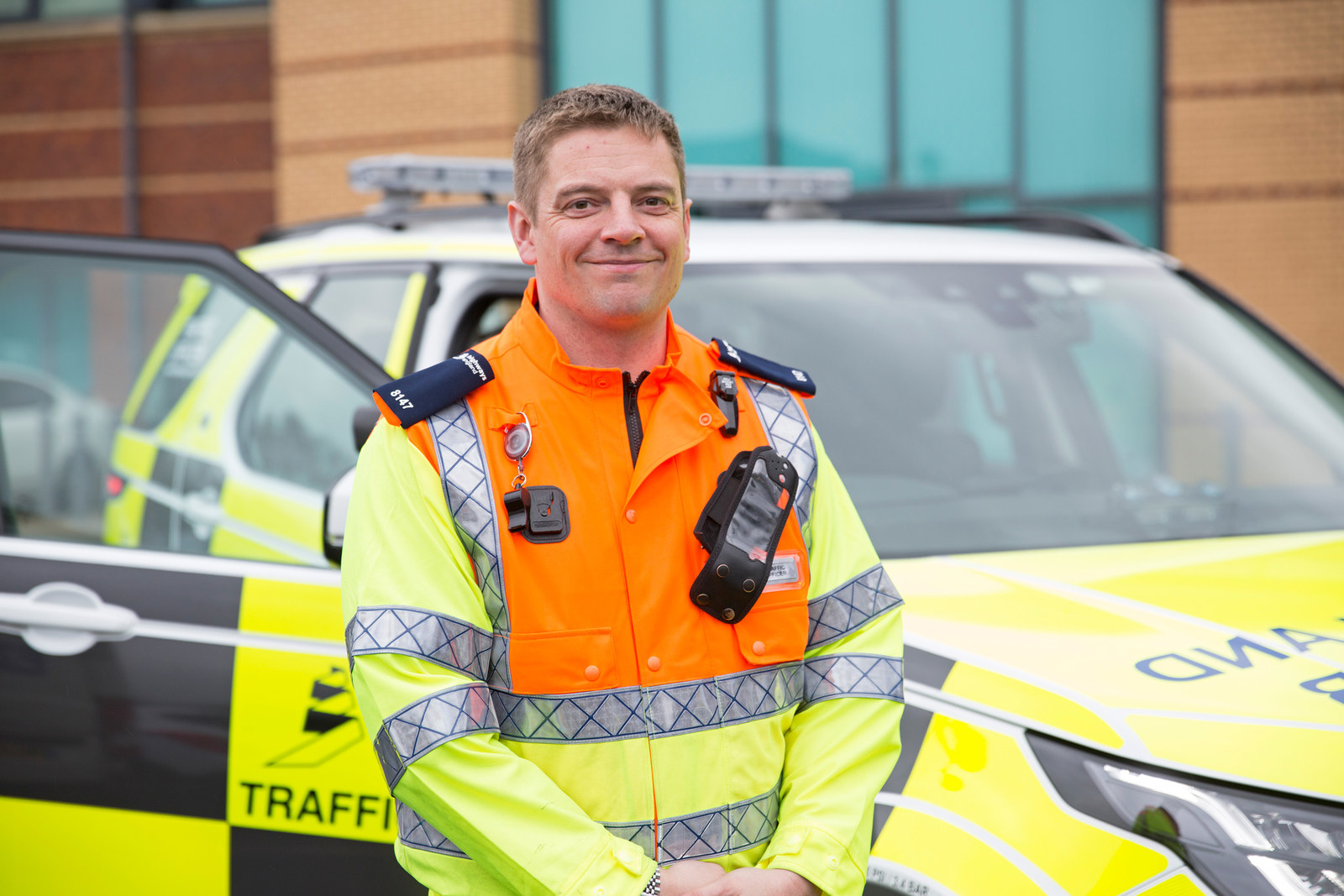 Should an accident happen, Ironside says, it is his job to clear the carriageway, get vehicles recovered, and liaise with other emergency services: the police, and also paramedics and firefighters if they're needed.
"We aim to get people safely off the motorway network, get their vehicle recovered, and get traffic moving again," he says.
Although his day-to-day duties won't change, Christmas Day on the motorway network will be different in some ways. "From a social point of view it will be quite festive," he says. "We're quite a social team. We'll start off with a few bacon sandwiches in the morning, if we don't have any jobs come in, and pull a few crackers."
Ironside says his shift should finish around 2pm, meaning he'll still get to have most of Christmas Day free. "I'll be going home, hopefully, to open all my presents on Christmas afternoon," he says. "I'll take my dogs for a walk, and have Christmas dinner with my wife. Hopefully she'll have it on by the time I get back from work."