Londoners have responded to Saturday night's terror attack in the best way possible — with moving acts of kindness.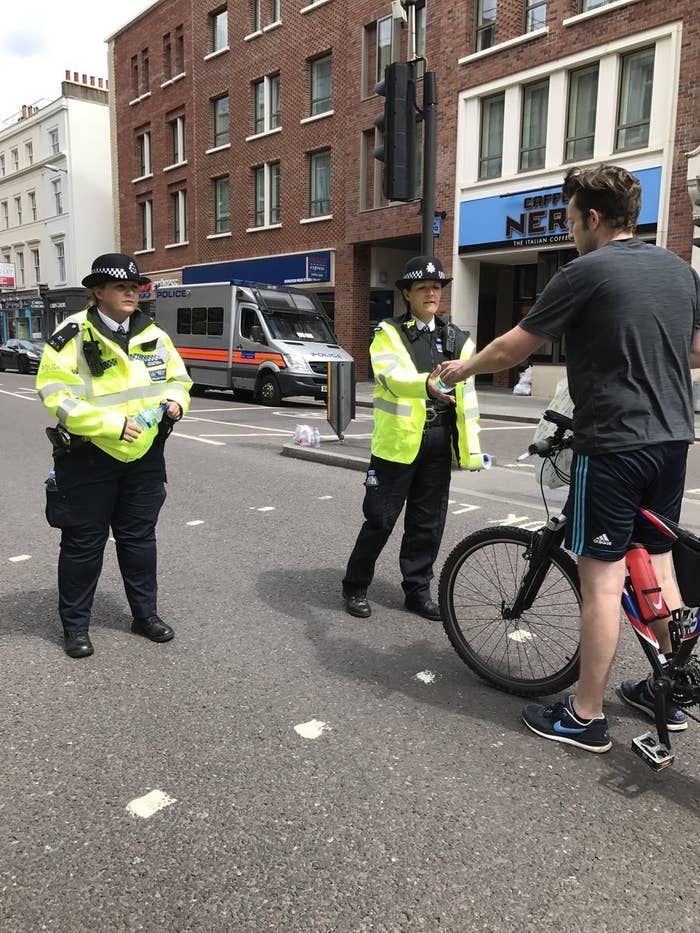 In the immediate aftermath of the attack, dozens of Londoners posted on social media, offering refuge in their homes for people who could not get to safety because of the attack.
Many people used the #LondonIsOpen on Twitter to offer support to those caught in the attack.
Sikh temples, or Gurdwaras, were among those to open their doors on the night of the attack, offering food and shelter to people affected by the terror attacks.
A map showing the locations of the religious buildings across London was retweeted thousands of times, and many people responded with thanks.
"The Sikh community amazing as always, need more of these kind hearted people in the world", Rachel Wisker tweeted.

Cab drivers also offered their services for free, helping to get people away from the area where terrorists had struck, and back home safely.
Black cab drivers and minicab drivers offered their help. And speaking on Sunday, Tom Elvidge, general manager of Uber in London, said: "We are also ensuring all rides from around the affected area were free of charge."
Hundreds of others used Facebook's "marked safe" feature to volunteer to help those affected by the incident, offering shelter, food, and transport.
Lucy O'Grady wrote: "Can provide accommodation for close family members of anyone injured in Kings College Hospital. I am based five mins bus journey from the hospital.
"Can also accommodate people leaving hospital treatment and unable to travel ... can also assist with food or clothes washing or anything else. Let me know and I'll do my best."
Other Londoners turned out to show their support for the emergency services, with individuals and businesses offering police officers and medical staff food, drinks, water, or even just words of thanks and encouragement.
One man, Paul Ashworth, told BuzzFeed News he had cycled three hours from Esher in Surrey to London to thank police officers and hand them bottles of water.
The plumber said: "I just wanted to give something back. You see these people risking their lives and what's 80p for water? I've done bad things in my life, I've been in prison, and I wanted to give something back.
"You watch things on the news and you think you're safe at home. It's just horrendous, you don't think of it happening on your own doorstep. You hear of it in Syria or Lebanon but it hits home when it's 10 miles away."
Police in Lewisham also shared a picture of a touching card that had been delivered to the station by a member of the public.
"I wanted to show you how much I appreciate what the police and all emergency services do for us every day", it read.
"I baked, but of course realised you wouldn't be able to accept them in case I was trying to harm you.
"At this awful time thanks to all of you here at Lewisham and all of your colleagues for what you do every day."