London Councils Are Selling Private Burial Plots On Paupers' Graves
London councils are repurposing local paupers' graves to make private plots that are sold to out-of-towners for thousands of pounds.
A London council is dismantling paupers' graves in historic cemeteries to sell off private burial spaces for thousands of pounds to people who want to be buried in the inner city.
Private burials in Southwark will be carried out on land in Camberwell Old and New Cemeteries, on top of existing public – or paupers' – graves.
It appears that other boroughs in the capital may follow suit, as today Lambeth council, another inner London authority, told BuzzFeed News that a grave reuse policy covering all three of its cemeteries is currently being finalised.
In order to accommodate the new plots, which will be built by mounding over existing public graves, Southwark council is planning to remove memorials from paupers' graves if their relatives cannot be traced.

Campaigners in Southwark are protesting against the plans. Rose Ives, 23, who lives in the south London borough of Greenwich and works with disabled children, has several relatives buried in the plot, and is opposed to the idea of removing memorials from paupers' graves.

She and her mother Tina Kirby started looking for their relatives' plots when they found out about the plans, as they knew they had family buried in the cemeteries, including Kirby's grandmother, who was killed in World War II.
She told BuzzFeed News: "We found out that we had lots of family members buried where they are going to dig up. My great-grandparents, great-uncles, great-aunts. Although they're within their legal rights of what they can do, the point is there's a lot of people who don't want their relatives to be tampered with.

"We thought [my great-grandmother's] grave was going to be reused in the current set of plans, but it lies just outside. But the point is, this is an ongoing thing and it could be used in the next couple of years.
"Poor people at that time didn't have those big headstones that you see, they had little ones. Just because people were poor and didn't manage to get those fancy headstones, it shouldn't mean those people don't matter.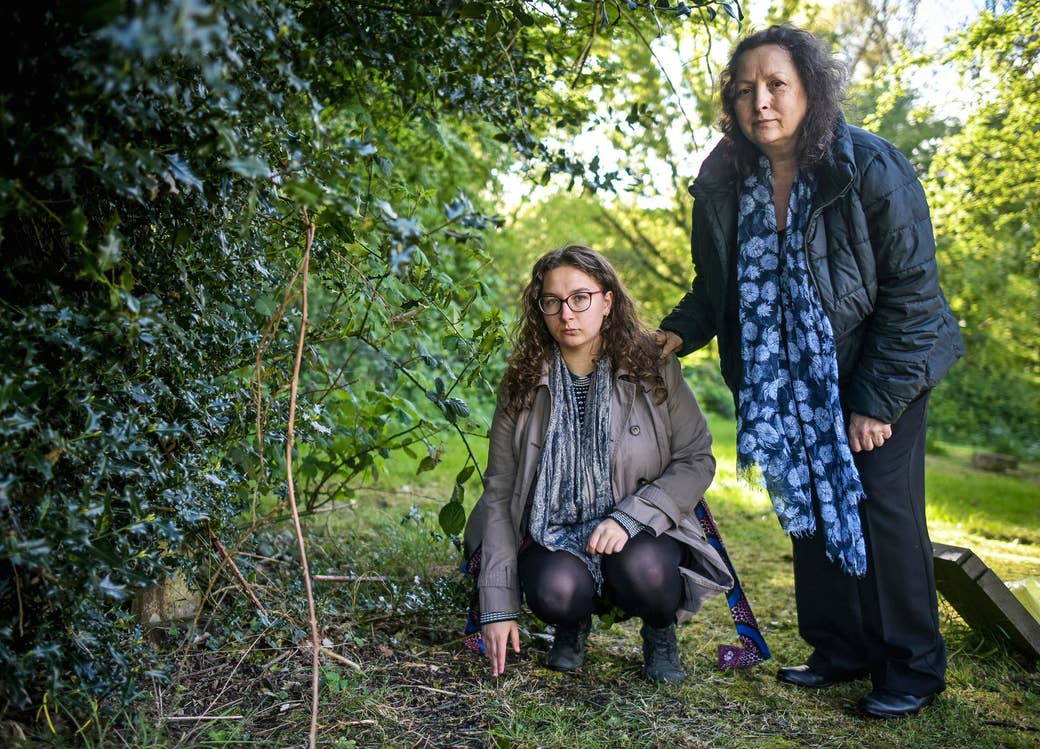 "The council want us to think that they're doing the right thing for the community, but the reality is they want to make more money by selling to people out of the borough for more.
"I just think it's pretty disrespectful that they're opening it up to other people from other boroughs. I'm not saying that every plot means something to someone, but some of those graves mean a lot to some people."
Last month the council announced that it been granted approval from the Diocese of Southwark to pursue plans to create burial spaces in Camberwell Old Cemetery and Camberwell New Cemetery.

After the church gave the go-ahead, the council said it would be commencing its controversial plans to create burial spaces on the consecrated land, which the diocese presides over.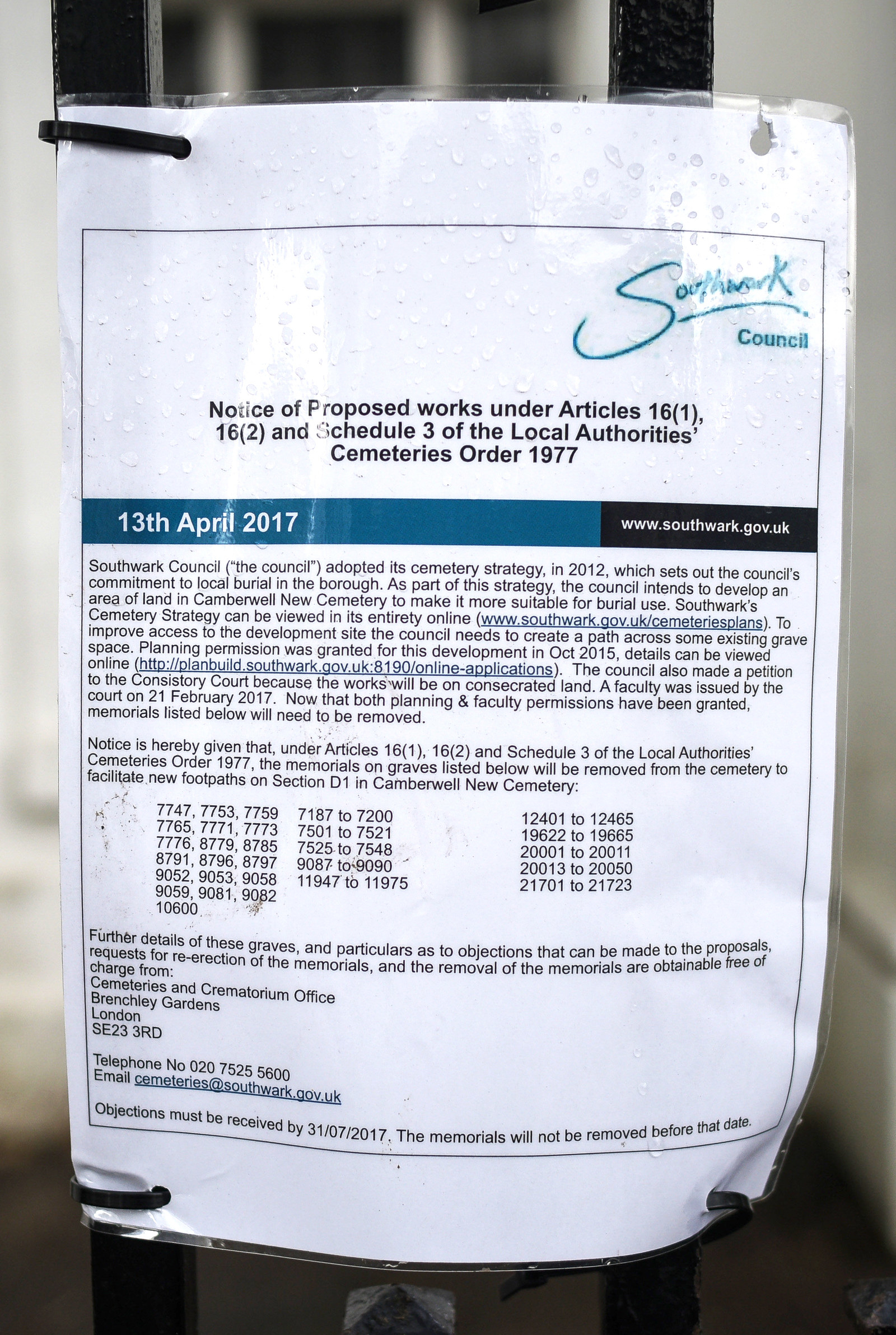 The council charges local residents for private burials in graveyards in the borough at a cost of £1,400 for a 25-year lease or £2,100 for a 50-year lease. But for those who can afford to pay, nonresidents can purchase a burial plot in Southwark in south London for £4,200 for 25 years, or £6,300 for a 50-year lease.

Burial space in inner London is becoming increasingly scarce, with the majority of councils purchasing land further out from the centre for local residents to bury their dead. Some, including Kensington and Chelsea, Islington, Westminster, and Tower Hamlets, solely offer space outside the borough, with none available closer to home.
Southwark council has published its plans in the local press and on notices posted in the cemetery in an attempt to trace family members, and has consulted extensively with local residents. It claims that the vast majority are in favour of the plans, as they wish to be able to bury their loved ones close to home.
The areas of the cemetery in question include graves that were used as recently as the 1970s, but the council will only remove memorials from those which are 75 years old or older.
Blanche Cameron, chair of Friends of Camberwell Cemeteries, heads up a group of local campaigners fighting the council over their plans to reuse graves.

She told BuzzFeed News: "They're removing the existing memorials in several areas of the cemetery, some of which are private, some of which are public. It's a massive, huge-scale excavation.
"The community graves, the paupers' graves, the council is saying they don't have to treat them as well as private graves.
"Just because people were poor, it shouldn't mean those people don't matter."
"Really their plan from the beginning was bringing in people from other boroughs. In inner London there's a shortage of burial space. They have to raise money to pay for the cemetery, from people from other boroughs.
"It's the same with burial plots as flats – they're now selling them off to the rich, they're doing it with graves. If you can't afford to live in Southwark then at least you can buy a plot to die in."
However, a spokesperson for the council said the project was about creating new burial spaces for local people, and not about making money. They said the cost of the works was budgeted at £300,000, which would come from council funds.
They said the graves do cost considerably more for those who do not live in Southwark, but that it was standard practice among local authorities to offer discounts to residents.

The spokesperson added that the council does not limit burial to those resident in the borough in order to accommodate those who moved out but want to continue to be buried with their relatives. Southwark allows people to pay the lower burial costs if they moved out of the borough within the last five years.

A similar scheme is already in place in the City of London Cemetery and Crematorium, where more than 1,300 graves have already been reused. The east London graveyard is the largest municipal cemetery in Europe, and is managed by the City of London Corporation.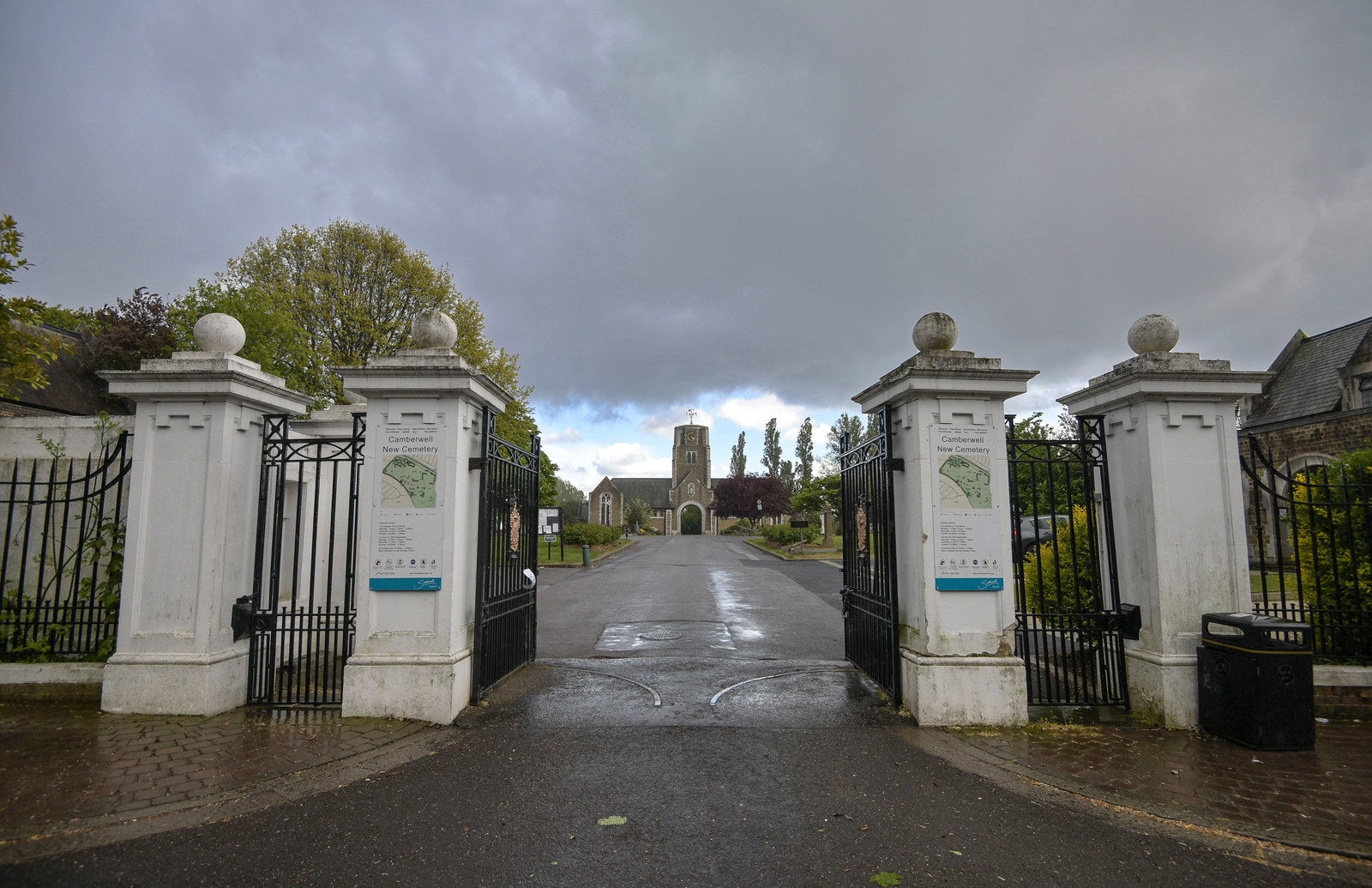 Anyone can be buried in the cemetery, irrespective of City connections or religious beliefs, and prices for a private burial start from £1,071 for a 30-year lease, with prices the same for residents and nonresidents. However, all residents of the City of London (within the Square Mile) are entitled to a 50% refund of the cremation fee for all burials and cremations.

"It's the same with burial plots as flats – they're now selling them off to the rich."
Blanche Cameron also claimed that Southwark council was discriminating against non-Christian faith groups by not creating enough provision for Islamic or Jewish burials.

On its website, the council says: "We currently have a segregated space for Muslim burial in Nunhead Cemetery. There are around 48 spaces remaining and based on current demand over the last 3 years we expect the current provision to last for another 5 years."
However, opinion was divided among stakeholders to whether or not this was sufficient.
Habiba Taslim of Haji Taslim Funerals said: "We don't have any problems with their provision. They can only help us with what they've got. At the moment we have absolutely no problems at all and we use Southwark on a regular basis."
However, Musharraf Chaudhury, chair of the Southwark Multifaith Forum, said most Muslims locally were unaware of the space available at Nunhead and spent considerable amounts of money burying relatives outside of the borough.
"If you can't afford to live in Southwark then at least you can buy a plot to die in."
He told BuzzFeed News: "Currently the borough does lack much-needed space for these denominations. A lot of Southwark residents are buying burial space outside of the borough and it's unaffordable, it's a huge burden. Forty-eight spaces is a minuscule amount – 48 Muslims probably die every day in Southwark."

He said that although space was still available within the borough for Muslim residents, people were either unaware of it, or choosing cemeteries where there was more room available so family members and friends could be buried close to each other in future.
"If people feel the cemetery is too small they may not take that up," he said. "We don't only pray for our own loved ones, but for everyone who is buried there."
In response to the claims, Councillor Ian Wingfield, Southwark's cabinet member for environment and public realm, said: "The council is trying to create new burial space in the borough so that people can rest in peace close to their home and loved ones.
"Without this work we would have run out of space by the end of the year and our plans are largely supported by local people. There is however a small group who are against new burials on this site and will stop at nothing to try and hinder the process.
"Despite repeated attempts over the last 12 months to engage with this group they have consistently blocked any attempts at constructive discussion and drowned out other local groups who do want to have a genuine conversation with us.

"The campaigners have also made increasingly outrageous claims to try and discredit the work the council is doing, most of which are inaccurate or outright fantasy.
"The council has worked closely with the diocese, wildlife experts and historical and war grave experts in order to preserve and protect areas of the cemetery and we have been sensitive and respectful of those buried here.

"To suggest that our council is riding roughshod over the memories of people buried here, whoever they are, is offensive. Our sole aim is to create the additional burial space local people want and need the best way we can and any suggestions otherwise are simply wrong."
Southwark council also owned the former Heygate Estate, which once housed 3,000 people before it was knocked down and sold off. All 51 flats in one of the new developments built in its place – South Gardens in Elephant Park – have reportedly been sold to foreign investors.