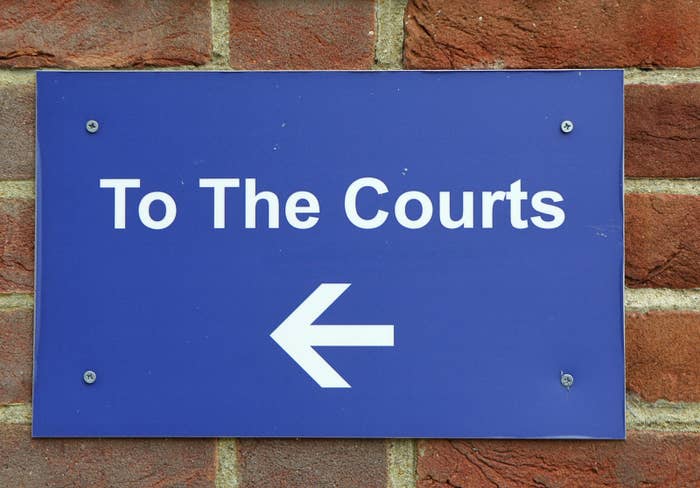 A planned reform to help survivors of domestic abuse has fallen by the wayside because "the government doesn't have the capacity for any non-Brexit legislation", a Labour MP has said.

Jess Phillips – chair of the women's parliamentary Labour party – has said that legislation aimed at stopping abusive former partners from cross-examining their victims in family courts was "shelved" due to the snap election with no date for it to go through the Houses of Parliament.

The measures, set out within the Prison and Courts Bill, had received cross-party support and in February last year Liz Truss, then justice secretary, said: "This is a humiliating and appalling practice which must be banned as quickly as possible."

However, Phillips said the legislation had been quietly dropped by the government, adding that "totally it's a Brexit bandwidth problem, there's no two ways about that."

On Monday, the Ministry of Justice denied it had permanently shelved the reforms, and it is understood the government will legislate to give family courts the power to stop this practice as soon as legislative time allows. However, a spokesperson did not say when this was likely to be.

Speaking on this week's Progressive Britain podcast, Phillips said: "We were about to really change something, and it was already starting to work and I had victims contacting me thanking us for the work that we had done around trying to stop perpetrators of domestic abuse in the family courts cross-examining victims."
Explaining why the legislation needed to change, she said that convicted abusers were being allowed to retain power over their victims because of failings in the family court system.
"In an era where there's no legal aid most people now going through the civil courts go as litigants in person so they represent themselves", Phillips said, "which means that if you are a convicted perpetrator of domestic abuse and your ex-wife is trying to stop you from having access to the children because you are dangerous, that you can cross examine her in court, which means the person you are most scared of, the person who has controlled you is allowed to ask about your worst fears, tap into your worst nightmares.

"Women give up because they just say 'okay fine I don't want to go through with that so he can have the children this weekend' and we see all sorts of horrible cases where children end up, in the worst cases, dead."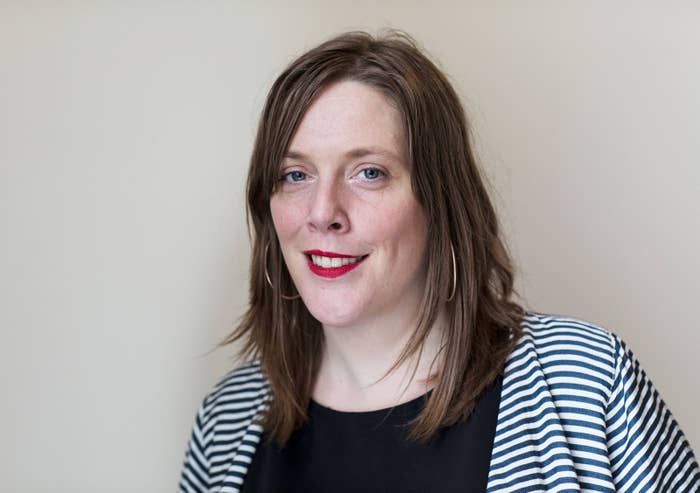 She added: "It was really a success. It would have genuinely changed lives, and when I've asked if it's coming back and the answer is 'no'."
According to a 2015 survey from charity Women's Aid, one in four survivors who had experience of the family courts had been cross-examined by their perpetrator.
Katie Ghose, chief executive of Women's Aid, told BuzzFeed News: "This form of cross-examination enables the perpetrator to continue to exert control over and continue to abuse the survivor; it is traumatising and has a devastating impact on the survivor, diminishing their ability to give evidence and preventing them from effectively advocating for their child's best interests.
"We have fought hard to see vital changes to the way family courts operate to ensure that survivors and their children are protected. That's why we were pleased to see that following our Child First campaign the Ministry of Justice committed to banning perpetrators of domestic abuse from cross-examining victims in the family court.

"It is a matter of urgency that the government prioritises the implementation of this ban, be it through the Courts Bill or the landmark Domestic Violence and Abuse Bill. We need to ensure that survivors and their children are able to safely access justice, in both the criminal and family courts, in their escape from domestic abuse."
Phillips also said she'd seen slow progress on the upcoming Domestic Violence and Abuse Bill, adding: "It has been put off, we're still waiting for the consultation."
Saying that Brexit was to blame for the issue falling off the agenda, she added: "There is no political capital left in the building [parliament] for people to push for anything. Anybody with any power is using their political capital for what is seemingly their own ends. And it is a curse on all our houses, frankly."
A Ministry of Justice spokesperson said: "We are determined to do everything in our power to prevent domestic abuse and support its victims.

"We will legislate to give family courts the power to stop abusers from cross-examining their victims in family proceedings. And we are investing more than £1bn to modernise our courts system, to make it more sensitive and accessible to victims and witnesses."