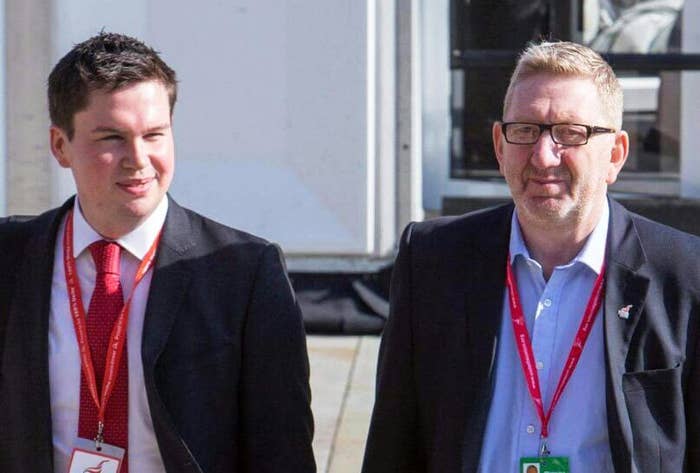 Labour members in Liverpool Walton have expressed their anger and warned of "another Falkirk" situation, after a trade union candidate was imposed in one of the party's safest seats.
An open letter, signed by 18 local councillors and dozens of party members, had urged the Labour party to select a local candidate.
However, Dan Carden, a relative unknown, was selected over candidates including Liverpool mayor Joe Anderson and North West MEP Theresa Griffin. The decision came just two days before the close of nominations, leaving no time for an appeal against the decision.
The seat was left vacant after former MP Steve Rotheram resigned upon being elected as Liverpool city region mayor, after beating Anderson to the nomination.
Carden is an aide to Unite boss Len McCluskey, one of Jeremy Corbyn's most vocal supporters. Although he was born in Liverpool, his links to the city are far more tenuous than those of other candidates who were favoured locally.
Today, Liverpool Walton CLP secretary Ben Williams was among members who said they would be resigning over the controversial decision, which has sent shockwaves through the local party.
He told BuzzFeed News: "I'm upset about it because there were some very good local candidates - councillors, activists - from the immediate area, Walton and adjoining area who applied.
"The majority weren't even given an interview, and strong local candidates with a vast amount of knowledge and expertise who were given an interview were overlooked.
"I think it's the wrong decision, we're left with some who we've never even met before, who's never been campaigning in the constituency. It will be very difficult to work with someone like that."
Williams said he had resigned from the CLP executive, as had the chair and other members.
"We're still Labour supporters", he said, "but we're not holding office. We're taking a stand against what we think was a very poor and dubious decision."
The mention of Falkirk refers to a row in 2013 when there were allegations that the Unite union recruited members to Labour in Falkirk to try to influence the party's selection of a parliamentary candidate. The union denied any wrongdoing, although the Labour party changed its rules as a result.
Members who had lobbied for a local candidate said their concerns had been disregarded by the party's national executive committee (NEC) and that "Dan Carden was already the candidate" before the selection interviews had taken place.

Another member, Dave Spriggs, told BuzzFeed News: "It's clear as day Dan Carden was already the candidate. It is a true disgrace.
"I am going to have a long think now and consider my loyalty to the CLP after this event. I am truly gutted and very disturbed very disturbed by this."
The open letter, sent to the NEC ahead of the selection meeting, read: "As local councillors and members for Liverpool Walton constituency in Liverpool, we are writing to you to urge you to ensure a local candidate is selected for the upcoming General Election.

"Liverpool, Walton is one of the safest Labour seats in the Country but we must never take a single vote for granted. Local residents deserve to be represented by a member of our community rather than by someone imposed.
"We need a candidate that knows, understands and has a proven track record of representing the people of our area in order for them to effectively fight for us.
"The extraordinary situation of the snap General Election means that the NEC has been forced to move quickly to select Labour Candidates. However this doesn't mean local concerns should be sidelined."
The letter went on to warn of another "Falkirk situation", referring to the 2013 row, which was eventually referred to Police Scotland, although no criminal investigation was launched as a result.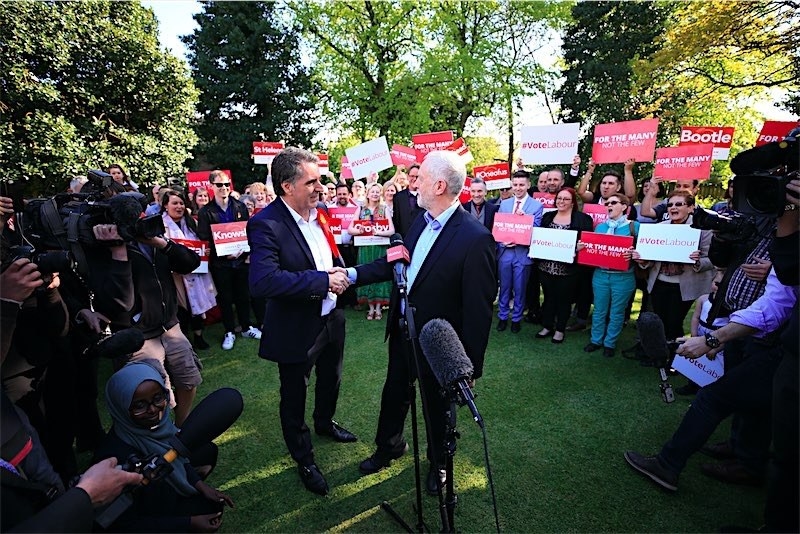 The letter continued: "NEC members, we believe we also have a responsibility to ensure that the NEC panel is fair to all potential candidates and there are no conflicts of interest.
"The last thing we need at this time is another Falkirk situation. We need to be spend all or efforts fighting this cruel and heartless Tory Government and we need the right person in Walton to enable us to that."
In a statement, Carden said: "Being selected to stand as Labour's candidate in Liverpool's Walton constituency is the proudest moment of my life. It's the pinnacle of a journey I could not have dreamed of.
"When my dad first explained to me, when I was just eight years old, that he had been sacked for refusing to cross a picket line, this lit the flame in me that has fired my dedication to the service of working people.
"I am 30 years old, from a different generation with different experiences but I know that only Labour is on our side. I'm ambitious for what the Labour Party can do for our people, for this country as a whole. Only a Labour government will transform our economy, redistribute wealth fairly from the few to the many and give hope to communities like ours.

"If elected as Walton's MP, I will work day and night to make sure that our schools are funded, our young people are supported to reach their potential, our hospitals function, our homes are affordable, our skills are valued and our vulnerable are cared for. More than anything we need real jobs that are secure and well paid, quality apprenticeships that give young people hope and a future to look forward to.
He went on: "I feel passionately that I can truly be Walton's champion at Westminster. I look forward to working with Walton's dedicated Labour members and local representatives to bring this about."
A Labour Party spokesperson added: "We hope all Labour's members and supporters get behind every one of our candidates as we fight for the many, not the few in the upcoming General Election."