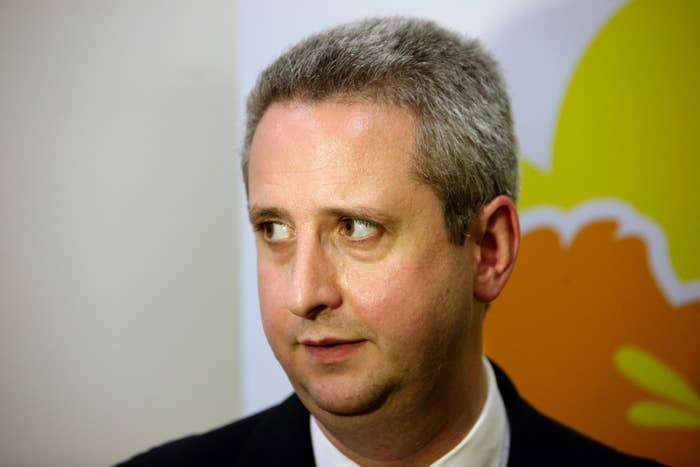 Labour MP and former government minister Ivan Lewis is under investigation for alleged sexual harassment after a formal complaint was made to the Labour party, BuzzFeed News can reveal.
The investigation comes after BuzzFeed News reported that a Labour activist claimed he had harassed her at a party fundraising event in 2010 when she was 19 by repeatedly touching her leg and inviting her back to his house. On Wednesday night, the woman confirmed that she had since lodged a formal complaint with the party.
Lewis, who was shadow international development secretary under Ed Miliband, denied the allegations and said he had not sexually harassed anyone, but apologised for past behaviour that he acknowledged had made women feel "uncomfortable".
In a statement on Wednesday night, a Labour spokesperson said: "The Labour Party takes all allegations of sexual harassment extremely seriously and all complaints are investigated in line with our robust procedures. Ivan Lewis is currently under investigation following the receipt of a complaint."
Since publication of the original story, several other women have told BuzzFeed News that they felt harassed by Lewis. While expressing regret for making some women feel uncomfortable by inviting them out, Lewis has strongly denied that any of his behaviour amounted to sexual harassment.
On Wednesday evening, Lewis announced that he had stepped down from his role as joint lead for homelessness under Greater Manchester mayor Andy Burnham.
In a statement released to the Manchester Evening News he said he was stepping down "in view of recent press stories".
Burnham told the newspaper: "Given an investigation has begun, it is right that Ivan Lewis has stepped aside with immediate effect."

One of the women who spoke to BuzzFeed News is a former staffer who claimed that she was discouraged from making a formal complaint by people in then-leader Ed Miliband's office and other party staff, who told her she would be likely to face unwanted media attention.
The woman says she informally told members of Miliband's team and other party staff that she had received unwanted attention from Lewis in the form of text messages. She was advised that a formal complaint could end up with her appearing in the media.
She told BuzzFeed News: "I spoke to a few people about it at the time. The feedback that I got was that if I went about making a formal complaint I would end up receiving unwanted media attention. That put me off doing anything about it. I was told that if I did I was likely to get media attention."
Labour sources have denied that anyone in Miliband's office would have discouraged anyone from reporting harassment allegations.
The woman continued: "It wasn't clear to me where the formal process was. As a woman working in the Labour party, working in Westminster, it wasn't clear to me where to report that wouldn't have repercussions for me, it's all so tied up politically."
She said the Labour party must put a system in place to deal with complaints that is genuinely independent and protects complainants' anonymity: "Those would be the two key things for any reporting mechanism."
A second woman, who previously worked for Lewis, said she had also informally raised concerns with members of Miliband's team, about Lewis asking her out for drinks or to the theatre. While she said the inappropriate behaviour was "minor", it made her feel "uncomfortable".
She had decided there was no way to take a complaint forward. "There was just no one to go to," she said. "I didn't want to lose my job, I didn't want to destroy someone else's career over something minor.
"I was not very quiet about the fact that Ivan had been weird towards me. It was kind of a joke, because everybody knew."
She said it would have been "ridiculous" to report Lewis to the party whips. "It's about getting leverage over people to vote in a certain way that you want. I just think the party could have handled it much better."
So the woman said she had dealt with the situation herself. "Anything I thought was inappropriate I would tell him straight away and put a big barrier between us," she said, adding: "I think he did develop feelings for women, but that doesn't make it right. You don't fall in love with every single woman that you come across."
In a statement, a spokesperson for Ed Miliband told BuzzFeed News: "Ed is concerned by these allegations of harassment. At all times under his leadership he would have taken any allegations of sexual harassment seriously and strongly encourages any individual concerned to use the complaints process of the Labour Party. They should receive the support they have the right to expect."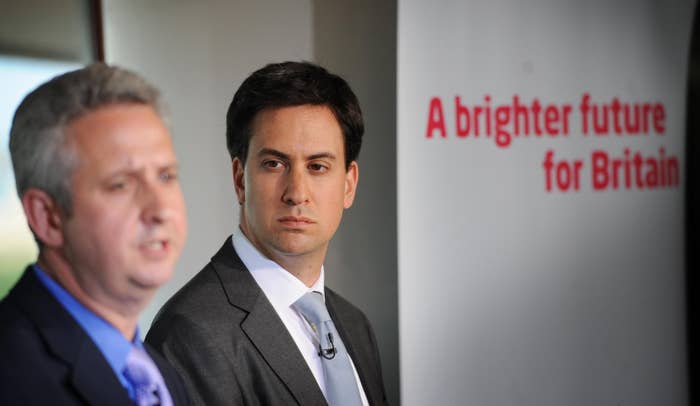 A third woman who spoke to BuzzFeed News claimed she tried to raise concerns about Lewis's inappropriate advances on women with another MP but was not taken seriously, and added that other parliamentarians were aware of complaints.

She told BuzzFeed News: "Ivan typifies the problem ... His behaviour is out of line and it is rarely challenged."
A fourth woman who spoke to BuzzFeed News alleged that she had an encounter with Lewis last year, in which she agreed to meet him to discuss a job opportunity, but Lewis had started making sexual advances towards her.
She told BuzzFeed News: "In 2016, Lewis and I had a drink. I was a consultant at the time so my MP contact network was really important. We started out with the usual professional conversation and he mentioned a potential vacancy in his office.
"Then the tone of the evening just suddenly changed; he told me I was 'gorgeous', started playing footsie with me, and then said 'didn't [name of individual] warn you about me?' when I looked surprised, [name of individual] being the mutual colleague who had introduced us."
Explaining how the incident stopped her from having any professional contact with Lewis in future, she said: "I was blindsided by it and also felt very frustrated as it effectively shut the door on us continuing a professional relationship – I felt uncomfortable enough that I declined meeting again.
"I don't know who I would have even reported it to. Each political party needs a genuinely independent third party where women or men can report inappropriate behaviour anonymously. It's the nature of Westminster life, as with many other industries, that your network is often built through informal channels over drinks and so on. It's not right that some people can choose to take advantage of that."
A fifth woman alleged to BuzzFeed News that she had received similar unwanted advances, and said she also felt unable to lodge a complaint with the Labour party, as a lack of an independent reporting system meant she felt her own career was at stake.
The woman, a lobbyist who was also a Labour activist, said that at the end of a work dinner with Lewis, when he was in the shadow cabinet, he started to behave inappropriately.
"At the end of the meal, he asked if I'd like to go back to his flat with him to 'have champagne'," she said. "I was pretty horrified and said no. Rather than being embarrassed to have got it so wrong, he instead asked me, 'Why not?' I said, 'Because I don't want to.'
"I felt really uncomfortable and scuttled away as fast as I could. I don't think I had ever done anything to suggest I wanted to go into his house and drink champagne and do whatever else he had in mind."
The woman said that even though she had made it clear that she was not interested in a romantic or sexual relationship with Lewis, he continued to send her messages asking her to meet up with him outside of work. She said she either ignored the requests or made her excuses, but he still persisted.
"Over the next five days he sent messages asking to meet up three more times. it was really uncomfortable because it was my job to talk to him but I was also active in the Labour party so I couldn't just tell him where to go. I felt he was using his position of relative power to exert pressure on me."
She said that although she found Lewis's conduct "uncomfortable and inappropriate" she felt there was no way of reporting it without potentially jeopardising her own career.
"In terms of reporting it I told a few friends, but who would I have officially reported it to?" she said. "There was just no mechanism for reporting members of the shadow cabinet using their power inappropriately to exert pressure on women.
"I'm a Labour party activist and I would have been labelled a troublemaker. He had the ability to affect my job and my future."
In a statement to BuzzFeed News on Wednesday night, Lewis's lawyer said: "Mr Lewis has previously acknowledged that on some occasions his invitations to people he works with to join him for dinner or drinks have made them feel uncomfortable. He apologises if this caused them discomfort and if he underestimated the impact his invitations to drinks or dinner could have.
"He has always sought to behave with integrity and is genuinely sorry if he got it wrong in some circumstances. He fully supports the rights of women to raise these issues, and stresses his commitment to equality and fairness in the workplace."