Kensington And Chelsea Council Is Under Pressure To Publish The Legal Advice That Led To A Meeting Being Called Off
However, one councillor said it was unlikely there was any written advice to publish, as in-house lawyers had given verbal counsel to cabinet members ahead of the meeting.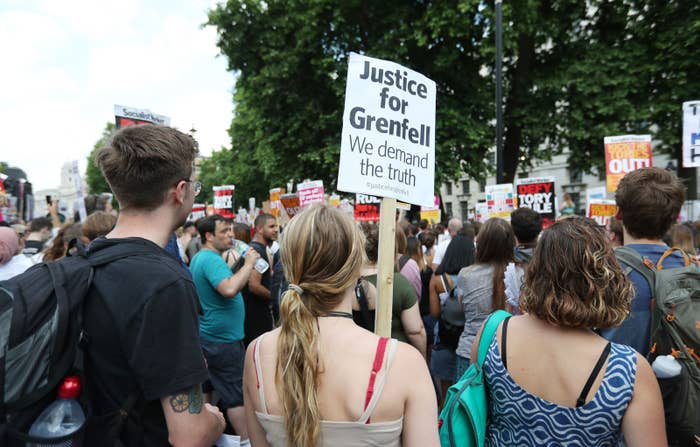 Kensington and Chelsea council has come under intense pressure to publish the legal advice it was given advising the cabinet to cancel a planned meeting about the Grenfell Tower fire, because holding it in front of the press would "prejudice the public inquiry".

On Friday council leader Nicholas Paget-Brown announced his resignation after facing heavy criticism over accepting legal advice to cancel the meeting. The council had initially attempted to hold the meeting in private on safety grounds.
In a televised statement, he said: "My decision to accept legal advice that I should not compromise the public inquiry by having an open discussion in public yesterday has itself become a political story. It cannot be right that this should become the focus of attention when so many are dead or unaccounted for."
Several lawyers have questioned the council's claim that holding the meeting in public could be prejudicial, including legal commentator David Allen Green, who said it was "not credible" that the council had received such legal advice, and human rights barrister Adam Wagner, who said it was "nonsense" that the meeting could prejudice a public inquiry.
Andrew Lomas, a barrister and a Liberal Democrat member of Kensington and Chelsea council, who was at last night's meeting, said it was "not possible" to prejudice the inquiry, but said he would be "very surprised" if there was any written advice available to publish, as he had seen in-house lawyers giving verbal advice to cabinet members ahead of the meeting.
At Thursday night's meeting, council leader Paget-Brown told those present: "I'm advised that if there are others present that I cannot have an open discussion ... I'm told that the press are here because of legal intervention, and that therefore means that we can't have the discussion that we intended to have, because that will prejudice the public inquiry."

Lomas said he suspected the council was more worried about "arse covering" than prejudice. He told BuzzFeed News: "It's about whether it will prejudice any case that Kensington and Chelsea want to make and that's just arse covering.
"It smells like a rat, it was initially about security, and then following the court order it suddenly became about prejudice."
He added: "There's too much focus on reputation but not enough on providing an adequate response. There are still dead bodies in that tower, there are still people suffering and grieving."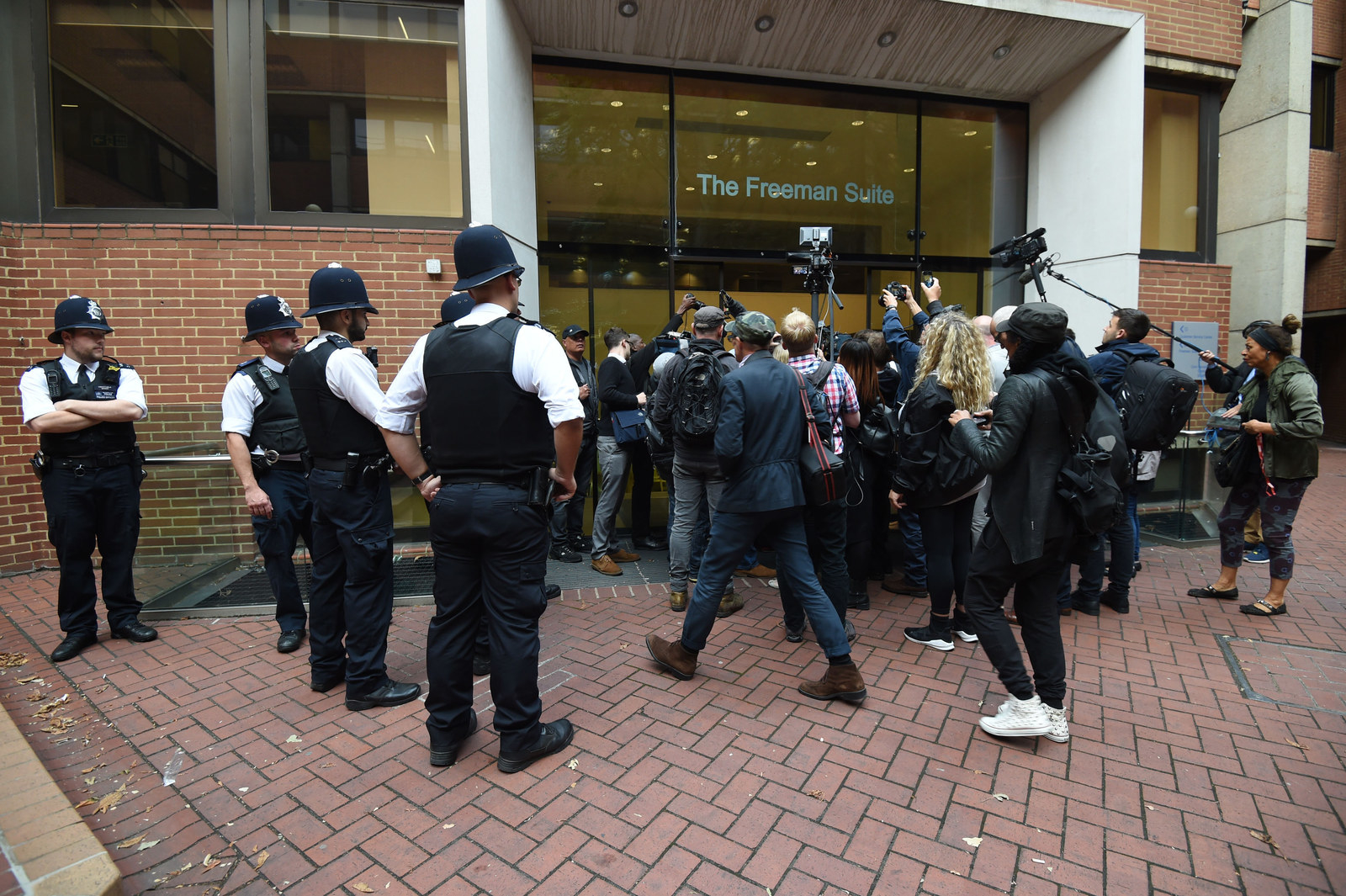 Human rights barrister Wagner told BuzzFeed News that while a public inquiry could itself potentially prejudice a criminal trial, a council meeting could not prejudice a public inquiry, which is a fact-finding exercise that does not assign blame. "It can't send anybody to prison, or fine people," he said.
"I've got a pretty strong suspicion that the lawyers told them not to prejudice their own position by having a conversation in public that might expose wrongdoing."
He added: "If this meeting had gone ahead and there'd been a discussion about who was to blame for the fire the inquiry wouldn't be prejudiced, it would just use that as part of the evidence.
"With the public inquiry likely to take place a few months or even a year or two from now, it would be assisted by a record of a discussion three weeks after the fire from people who knew what was going on.
"It's nonsense that it could prejudice a public inquiry because it just couldn't."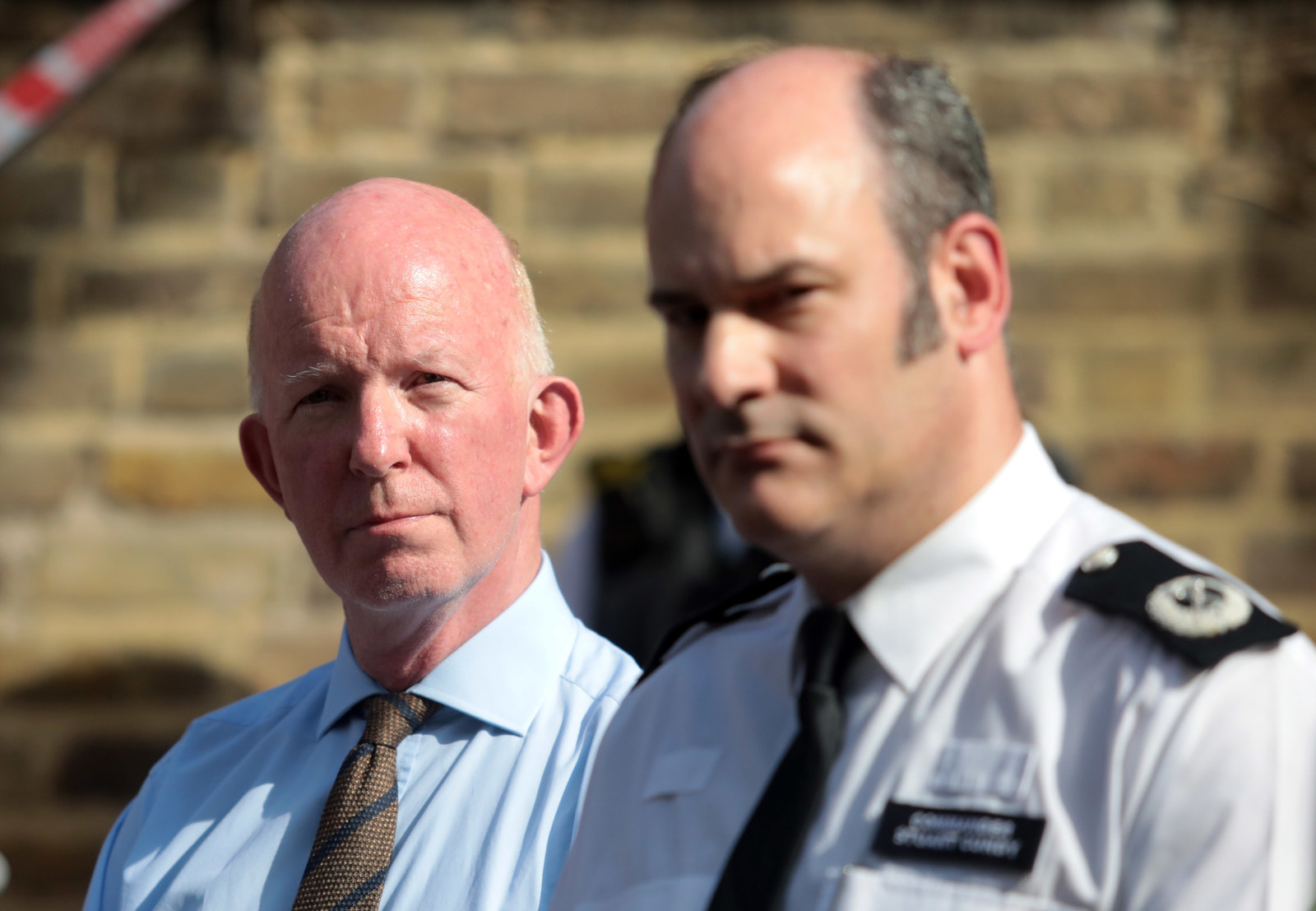 Media law expert and former journalist David Banks agreed that while it may be possible to prejudice a jury-led inquest, as seen in the Hillsborough Inquiry, it was not possible to prejudice a judge: "Judges are beyond the reach of the media. They know to ignore everything surrounding them and they concentrate on the evidence, that's why we have them."
He also said it was "nonsense to suggest" that holding the meeting in public could discourage a potential witness from giving evidence.
"What this council seems to be suggesting," he added, "is that they can't say anything about it publicly until the end of the inquiry. If that's the advice they've been given they need to get new advice.
"It's not the case that a public inquiry shuts down all discussion – that's not why we have them. I think it's simply wrong and I've never seen it happen in any other situation we've had in the past."
He criticised the council for shutting down Thursday's meeting, and called for the government to intervene to ensure transparency.
"Yesterday was a fiasco," he said, "it would have been comical were it not for the fact that we're talking about the deaths of dozens of people. This is a situation where we've had one of the biggest losses of life in recent history.
"Banning the media on grounds of public order and risk of prejudice – it's a farce. To do this when the public really wants to know what's going on, when the council needs to be held up to public scrutiny, is appalling."
"The Department for Communities and Local Government should be on the phone to Kensington and Chelsea setting them straight about this because this is not a time for secrecy, it's the last thing we need," he added.
Earlier on Friday, Downing Street issued a statement rebuking the council for trying to stop journalists attending the meeting.
"Our view is that access to democracy should always be easy. And it's vital if people want to retain confidence in our democratic system," the statement said.
"I can't obviously speak for the council but, you know, there are rules that state that all meetings must be open to the public except in certain circumstances. And as we saw in his specific case the High Court ruled that the meeting should be open, and we would've expected the council to respect that."