Corbyn Says He Will Fight Anti-Semitism With "Every Breath I Possess", But Angry Jewish Members Have Lost Faith
"What we need isn't just empty words or promises but radical actions from the leader of our party."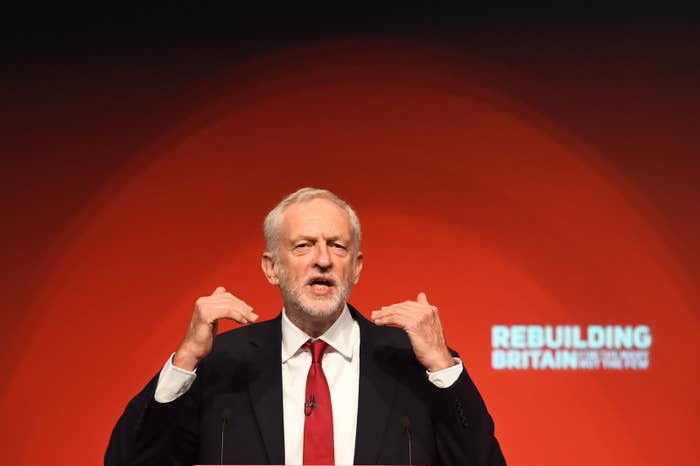 Jewish Labour members have said that Jeremy Corbyn's "words mean nothing" after he said in a keynote speech that he was committed to fighting anti-Semitism "with every breath I possess".
Corbyn told delegates at the party's conference in Liverpool that it had been a "difficult summer", and that the "row over anti-Semitism" had "caused immense hurt and anxiety in the Jewish community and great dismay in the Labour Party".
He continued: "We will work with Jewish communities to eradicate anti-Semitism, both from our party and wider society. And with your help I will fight for that with every breath I possess. Anti-racism is integral to our very being. It's part of who you all are, and it's part of who I am."
His pledge, however, did not come with a plan on how this would be delivered, and his words were not received well by some Jewish members and Labour organisations, who told BuzzFeed News that Corbyn's "moral standing is built on sand".
Stephane Savary, who has been on the receiving end of anti-Semitism from another Labour Party member, described Corbyn's comments as "empty words and promises".
"I welcome what Jeremy Corbyn said today regarding anti-Semitism and welcome the fact he wishes to engage with the Jewish community," he told BuzzFeed News.
"However, what we need isn't just empty words or promises but radical actions from the leader of our party. During this conference we saw MP Chris Williamson sharing a platform with [Jewish anti-Zionist] Tony Greenstein, a man who was expelled from the party [over anti-Semitism]. If Corbyn is serious about rebuilding trust with the Jewish community I suggest that he has a word with Williamson and ask for the whip to be removed."
Savary, who has withdrawn his application to stand as a Labour councillor in the wake of row, said if Corbyn was serious, he "needs to make sure that all claims of anti-Semitism in the Labour party are being dealt with before the end of the year."
Another Jewish Labour member told BuzzFeed News: "Corbyn's actions have shown he has no true commitment to fighting anti-Semitism. He's stood by and been complicit. Words mean nothing."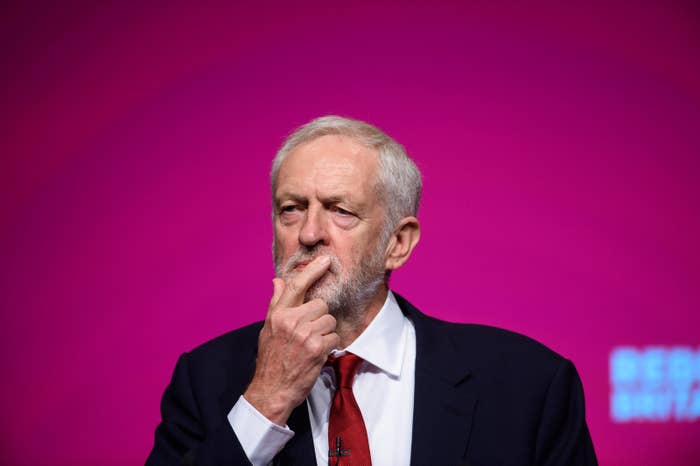 Corbyn was also criticised for using anti-Semitism as a springboard for a political attack on the Conservatives, after Conservative members of the European Parliament voted in support of Hungary's authoritarian right-wing government earlier this month.

"We won't accept it when we're attacked by Tory hypocrites who accuse us of anti-Semitism one day, then endorse Viktor Orbán's hard-right government the next," Corbyn said on Wednesday.
Richard Angell, director of Labour's centre-left movement Progress, told BuzzFeed News: "Yet again, more words but no action on anti-Semitism. He is right to shame the Tory association with Viktor Orbán but his moral standing is built on sand while Jewish MPs need security at Labour party conference, the party is missing in action when it comes to those accused of anti-Semitism, does nothing about hate speech in the party's and leader's name, when Len McCluskey goads Margaret Hodge, Pete Willsman remains a member of the NEC, and Chris Williamson has the Labour whip.
"This is not the way to rebuild Labour's relationship with Britain's Jewish community."
Fallout from the anti-Semitism scandal continued at conference with a series of fringe events organised by members on both sides of the debate, including those who claim the anti-Semitism scandal is a politically motivated witch hunt.
At a fringe event on the eve of Corbyn's speech, organised by the Holocaust Educational Trust, 88-year-old Auschwitz survivor Susan Pollack said she had attended her first rally against anti-Semitism this year, to protest against Corbyn.
"As a leader it's [Corbyn's] responsibility," she said. "He has to prove his right to be the leader of a party that has got a very good past."
Jewish Labour MP Luciana Berger, who attended conference with a bodyguard, also criticised Corbyn's leadership at the same event, saying: "I don't unfortunately share Jeremy Corbyn's view that everything has been done [to tackle anti-Semitism in the party]; I think we're going in the wrong direction."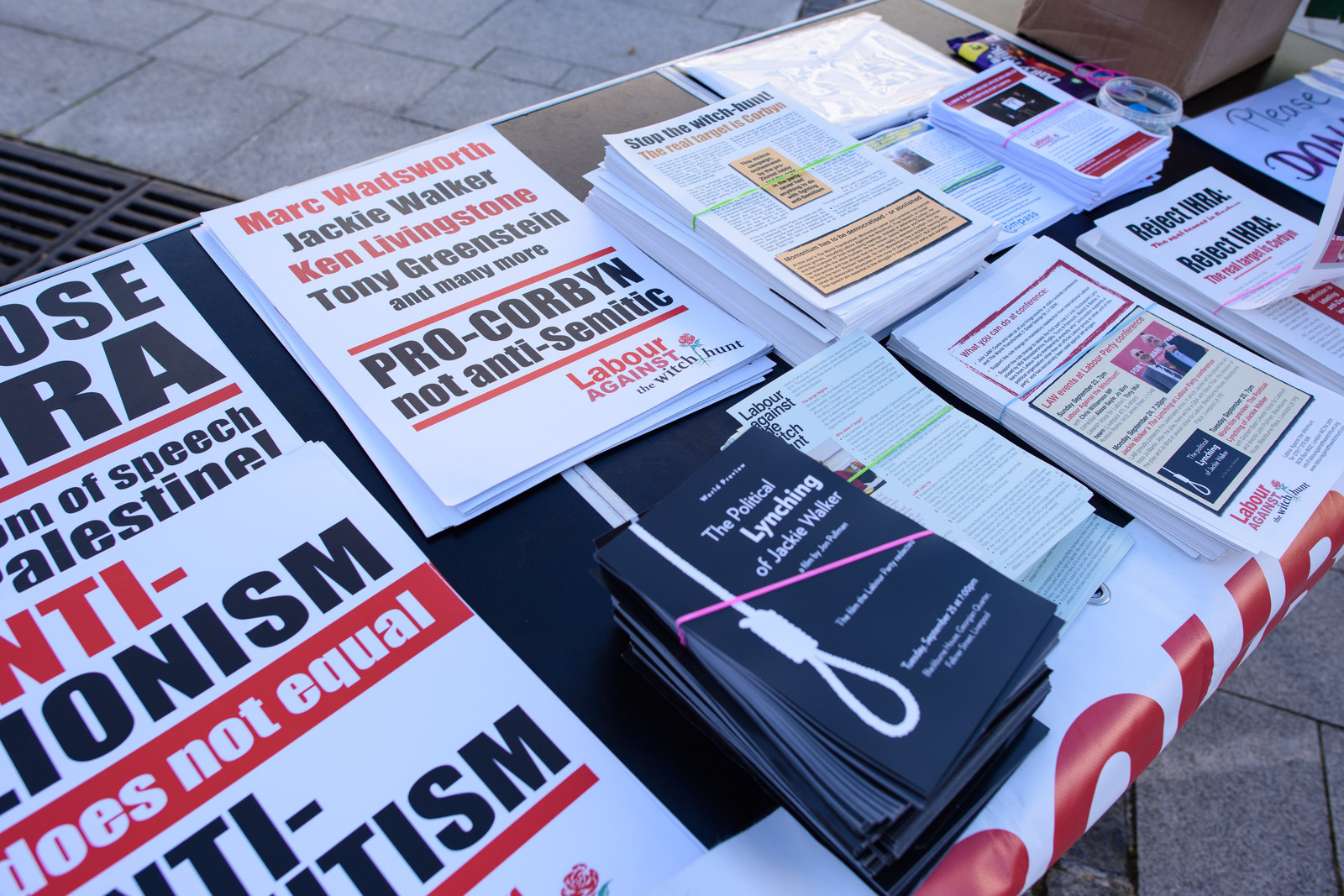 Euan Philipps, spokesperson for Labour Against Antisemitism, said: "He has uttered similar many times in recent months yet behind closed doors he is actively obstructive in combating anti-Semitism.
"Mr Corbyn has opposed implementing measures, including the adoption of the IHRA [International Holocaust Remembrance Alliance] definition of anti-Semitism, that will actually help identify racial hatred against Jews in his party, and under his leadership the party has let off countless cases of blatant anti-Semitism in recent weeks and months.
"During the last few days alone we have seen anti-Semitic views expressed, almost unchallenged, from the same conference platform Mr Corbyn was speaking from today. We have seen members expelled from the party, like Tony Greenstein and Marc Wadsworth, allowed to attend [conference fringe] events and share platforms with MPs like Chris Williamson."
Wadsworth was expelled in April for bringing the party into disrepute after he criticised Labour MP Ruth Smeeth at the launch of Labour's anti-Semitism report.
Philipps also criticised Corbyn for being photographed with Israeli American activist Miko Peled, an alleged Holocaust denier. "This year the anti-Semitism is no longer on the fringes but at the core of the conference itself," he added.
He told BuzzFeed News that Corbyn "is overseeing an institutionally racist organisation that he appears incapable of saving."
Earlier this month, Labour agreed to adopt the IHRA's definition of anti-Semitism, but only after an accompanying clarification put forward by Corbyn was rejected.
The party has insisted it is "committed to challenging and campaigning against antisemitism in all its forms."
CORRECTION
Euan Philipps's name was misspelled in an earlier version of this post.