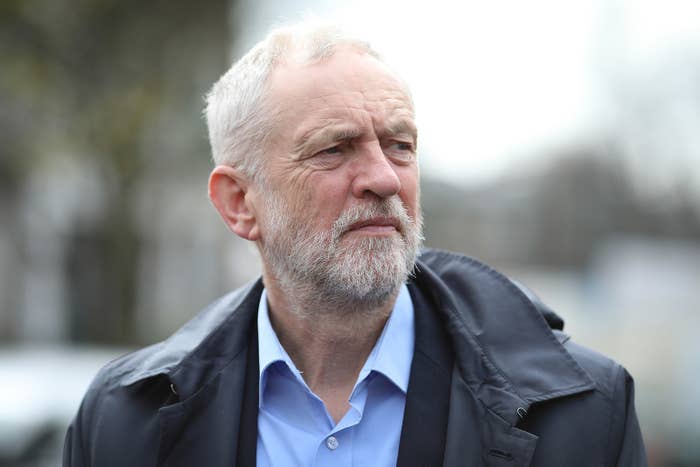 Jeremy Corbyn says he hasn't ruled out whipping Labour MPs to vote against military intervention in Syria.

Speaking exclusively to BuzzFeed News, Corbyn said he would make his case to the parliamentary Labour party, but said he was yet to decide whether he would go as far as denying MPs a free vote on the issue.
"We will decide the whipping arrangements nearer the time if there is a vote," the Labour leader told BuzzFeed News.

"At the moment the government appears to be trying to ignore parliament by not recalling parliament when it could have done, and taking a decision in the cabinet apparently today, which if Donald Trump's tweets are anything to go by could be implemented very quickly."
Theresa May called an emergency cabinet meeting on Thursday afternoon to discuss possible intervention in Syria, as US president Donald Trump has warned that airstrikes are imminent.
She agreed in a phone call with Trump that action was needed in response to the Syrian president Bashar al-Assad regime's "dangerous behavior" with chemical weapons.

"They agreed it was vital that the use of chemical weapons did not go unchallenged, and on the need to deter the further use of chemical weapons by the Assad regime," a Downing Street spokesperson said. "They agreed to keep working closely together on the international response."
Corbyn, who is opposed to military intervention, favouring "a meaningful ceasefire and a political process", has said that parliament must be given a vote on the issue.
In a statement he said: "We will put forward a case to parliament and to the government that there has to be a robust political process in Syria, there has to be an inspection on the chemical attacks, which the OPCW [Organisation for the Prohibition of Chemical Weapons] are undertaking at the moment, and parliament must be consulted on this before it gets involved with the United States or anybody else.
"I will be encouraging all Labour MPs to come along with the position that I will put forward."
However, he also expressed fears May would press ahead without securing a parliamentary vote.

"The consequences [of not seeking the backing of parliament] are that the prime minister and the government will have shown that they're not really very interested in consulting parliament on a major decision like this," Corbyn said.

The Labour leader added that he feared current tensions between Trump and Putin will lead to an escalation of the situation on the ground, leading to more civilian deaths.
In an interview with Radio 4's Today programme on Friday, shadow home secretary Diane Abbott declined to say whether there were any circumstances under which the Labour party would support the use of missile strikes.

"The Labour party believes that there is no military solution to the situation in Syria," she said. She stressed the need for a United Nations-led investigation into the attacks, despite Russia having vetoed UN intervention in Syria six times since the beginning of the conflict.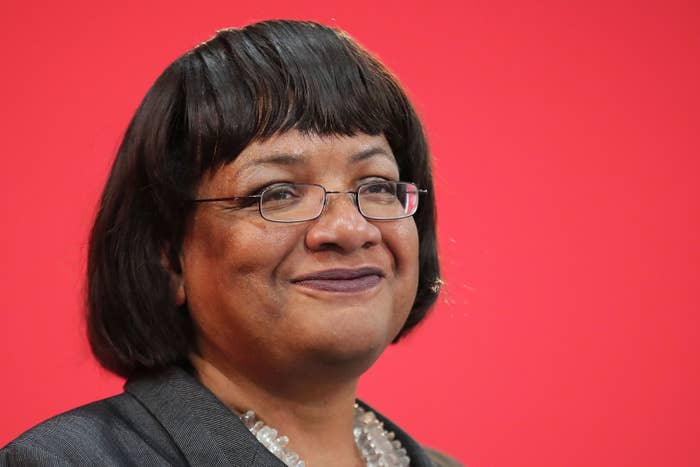 In the case of another veto, she said Labour "would press on trying to bring people to the table".

"If we believe that there's no possibility of a political resolution that is to give up all hope, and we can't afford to give up on the people of Syria," she said.

When asked under which circumstances she would back the use of military force, she replied: "There was a second world war."
Echoing a statement from Corbyn released that morning, Abbott called for "evidence" relating to the attack in Syria. The statement omitted reference to the "fact-finding mission" due to be carried out by the Organisation for the Prohibition of Chemical Weapons this weekend.
Her interview prompted a mixed reaction from Labour politicians on Twitter, including Barrow and Furness MP John Woodcock, who said the approach amounted to "doing nothing".
Chris Bryant, MP for Rhondda, said the matter must be put to parliament.
Birmingham Yardley MP Jess Phillips asked for a debate in parliament next week.

Corbyn's statement on Friday accused the government of "waiting for instructions" from Trump over Syria, adding that the US was giving "alarmingly contradictory signals".

On Wednesday the president said that Russia should "get ready" for missile strikes, while defence secretary James Mattis said the US is seeking "actual evidence" and stressed the need to avoid the situation "escalating out of control".
"Ministers should take their proposals, such as they are, to parliament. And Britain should press for an independent UN-led investigation of last weekend's horrific chemical weapons attack so that those responsible can be held to account," Corbyn said.
He said he wants a "coordinated international drive" to achieve a ceasefire, and a settlement to be drawn up under the UN.
"The need to restart genuine negotiations for peace and an inclusive political settlement of the Syrian conflict, including the withdrawal of all foreign forces, could not be more urgent. We must do everything we can, no matter how challenging, to bring that about."