How A Town With One Of The Highest Rates Of Knife Violence Is Trying To Protect Its Young People
In 2008, the number of young people stabbed to death in London reached an all-time high. With that trend threatening to return, BuzzFeed News spoke to those working to save lives.
It was around a year ago that one family's world fell to pieces when 19-year-old Andre Aderemi was stabbed in a premeditated attack on a street in Croydon, south London. The aspiring teenage rapper was jumped by three men in a planned attack, and died in hospital later the same day.
Croydon has the highest level of youth violence in London and, since Andre's death, more families have been torn apart – the latest being that of 15-year-old Jermaine Goupall, who was stabbed to death in the borough last month.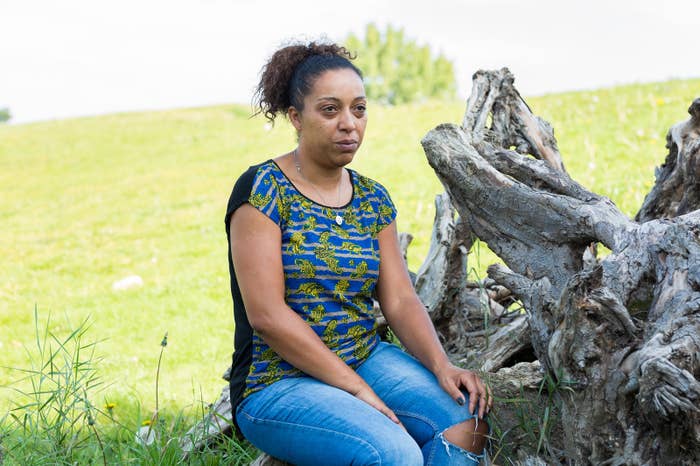 Andre's mother, Yemi Hughes, a secondary school teacher who is currently on leave, is among those calling for solutions to this persistent problem, as families across the UK continue to see their lives shattered when their children are killed, injured, or imprisoned.
"It's been huge," Hughes said, describing the impact Andre's death has had on his friends and relatives. "I come from a family of girls – he was the first boy in our family. He was everything to my mum. She would say he was the son she never had. I had him quite young, I was 17, and we kind of grew together. He was my strength, my determination to get up and do better.
"It's just devastated our family. We all try to be strong for each other but it's not easy. From the oldest – my mum's in her eighties and this whole thing has made her so ill, losing him – down to the youngest who, when we go to the cemetery, is always saying, 'Why's Andre down there? Why's he not coming upstairs to see us?'
"Our family is never going to be the same. He was the centre of everything, he was the life and soul of every party, he was always the one that everybody was asking for. All his cousins looked up to him – they're all a bit lost."

Rodney Mukasa, 20, and Ali Zahawy, 19, were both jailed for life in May, after being found guilty of Andre's murder. Fabio Cela, 19, was sentenced to 16 years after being convicted of the lesser charge of manslaughter.
Although the trial is over, for Hughes, the nightmare continues. "I suppose you just go into shock because you don't really believe that it's happening to you," she said. "It's something you read about in the papers. Somebody else's child. Somebody's else's life.
"The young people need to understand that when they're getting involved in these things they're not just making their own life choices, they're changing the lives of their families. We've lost Andre, we're never ever getting him back.
"Me and my two younger children were homeless, we've moved five times, that's something we didn't ask for. I haven't been to work for a year. It cost £12,000 to bury Andre – £12,000 that I didn't have – and I need another £4,000 to do his headstone.
"And for the other families – your child's now in prison ... I know as a parent if my child had killed someone and I had to go to court and my face was in the papers, I'd be ashamed. They [carry knives because they] don't want to have someone 'disrespecting' them, but then they do something so dramatic that they bring shame to the whole family."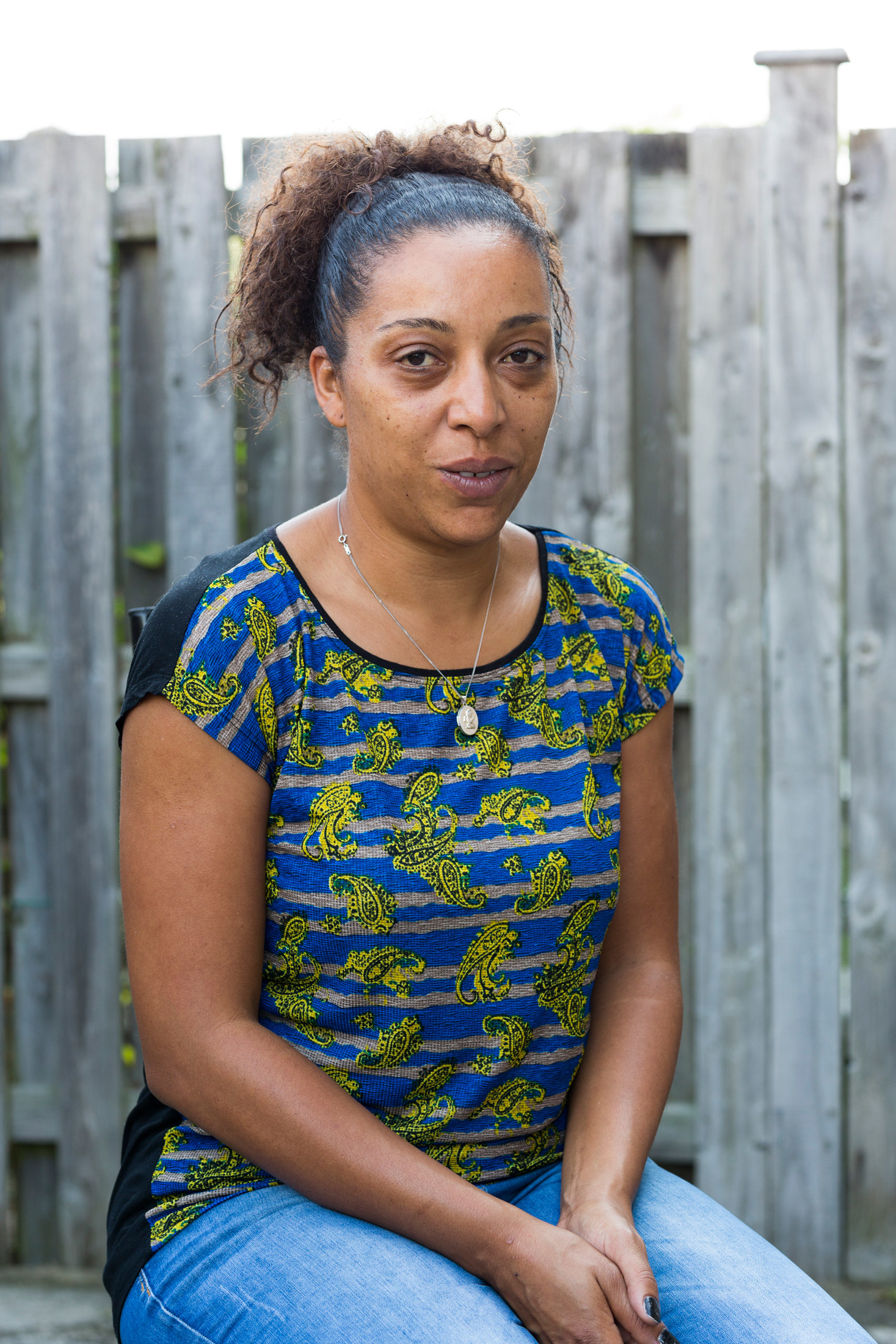 The World Health Organisation has declared youth violence a global public health problem, with an estimated 200,000 homicides occurring among those aged 10 to 29 each year, making it the fourth leading cause of death for people in that age group. Globally, 83% of youth homicide victims are boys, and in all countries men also constitute the majority of perpetrators.

In 2008, knife crime in London was described as an "epidemic", but almost a decade on the problem still endures. In 2016, there were 12,074 offences, only slightly down on the 14,192 during the same period eight years earlier. A total of 28 young people were killed in violent incidents in 2008, and so far this year that number is already at 13, according to research by The Guardian.

In 2015, the Met launched Operation Sceptre as a direct response to tackling knife crime. Croydon is one of a few London boroughs that has an enhanced presence.
Policing is only one of the responses because there are no quick fixes. There is a real will, however, among those who work with young people in Croydon to break the cycle of violence.
Jordan Ignatius, 26, is a youth worker with Reaching Higher, a Croydon charity that provides opportunities for young people to be involved in activities including sports, dance, drama, rap, music, poetry, and film. It also mentors young people at risk of violence.
The organisation runs a summer activity scheme and has an FA-registered football club, with activities open to all young people, attracting everyone from "nerdy kids" to those at risk of gang violence, allowing young people who attend to mix with different peer groups and make friends outside their immediate circle.
"I was involved in a lot of gang crime, drug distribution, from the age of 13 or 14," Ignatius said. He said his biggest role model growing up was a family member who sold drugs and, as a teenager, he enjoyed having the money to buy whatever he wanted.
Ignatius met Mark Hobbs, the founder of Reaching Higher at a church, and gradually over a period of years left his former life behind. "I like to think the penny would have dropped eventually, but I wasn't the best behaved kid. I probably would have kept selling drugs," he said.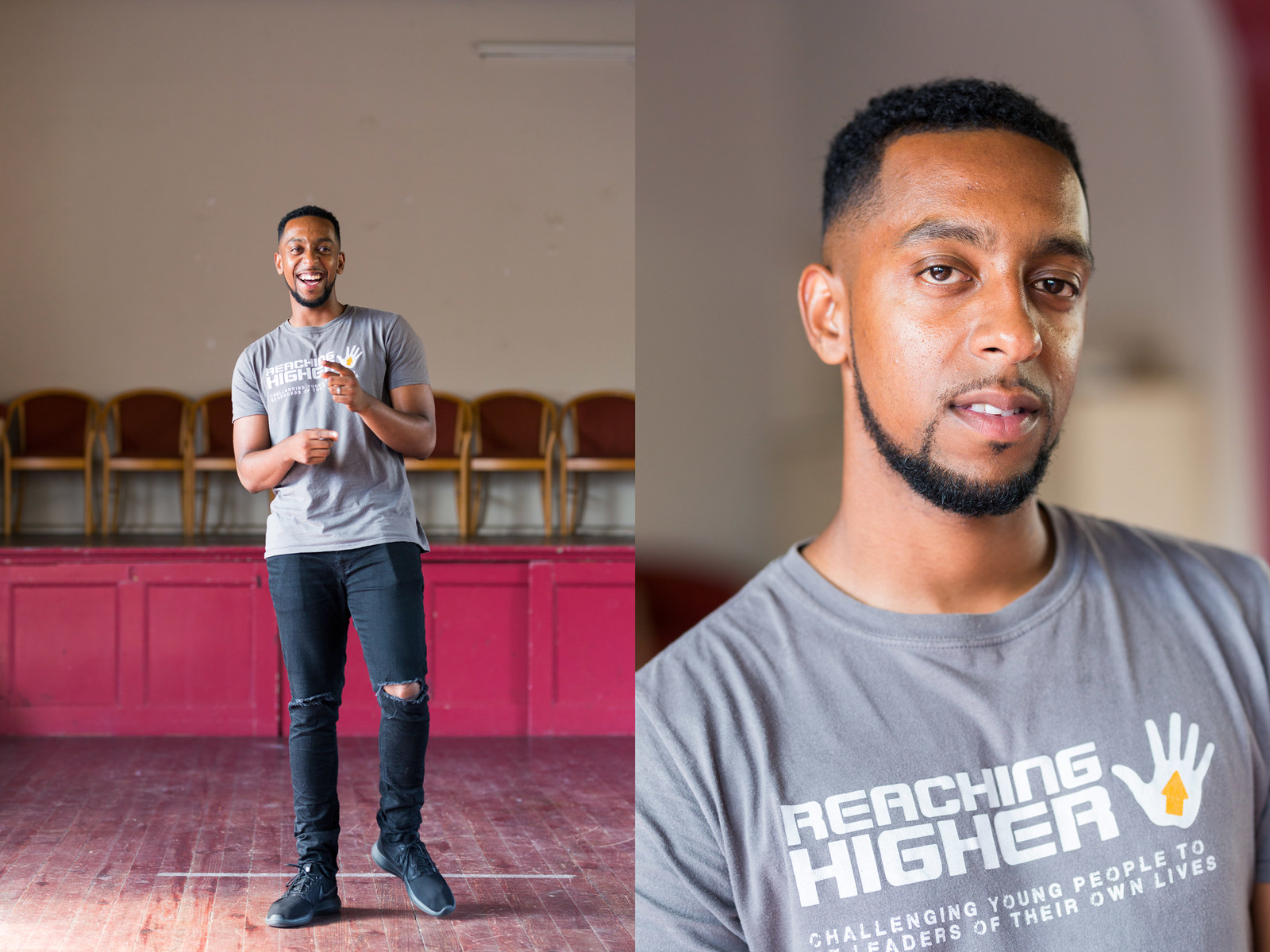 "I was selling drugs until I was about 16, it was a weaning process to get out of that lifestyle, changing my phone, stop hanging around with people, it wasn't easy. But for young people now I understand it, I've carried knives, I was a gangbanger. I wasn't too much about fighting, robbing people. I did it but I didn't get a thrill off it. But selling drugs I loved it, I had an income, at 14, 15 I wasn't asking my mum for money. She'd see me in new trainers and asked where I got them from, I'd say I found them."
He added: "Mark and Marvin [another youth worker] saw what I was doing and treated me the same anyhow. I didn't feel judged, it was important to me at the time. ... Having a white guy coming up to me saying you've got potential, that was challenging. All Mark and Marvin did was show another perspective: Is there another way? Is [this lifestyle] worth it?"
Ignatius now works full time for Reaching Higher and is studying for his second degree. He wants to offer the young people he works with the same chances he was given, and help divert them from a life of crime.
"That's how the ethos of Reaching Higher started," he said, "from people taking on the mantle: 'Let's pick up the baton and carry it forward.' A lot of us were keen to go back into the community because a lot of people had invested time and effort in us."
However, he knows it is not an easy task, especially in Croydon, which has one of the highest youth populations in the country, as well as one of the highest rates of youth violence. "They're becoming quite desensitised to these situations that can happen," he said. "It's everyday life, like seeing a train or a bus."
As youth workers, Ignatius said, it is about understanding the issues, but also the individual reasons why young people turn to violence, and trying to find ways to counter them.
"It's like a game of chess," he said. "As a youth organisation we can run seminars, workshops, but unless we have relationships with these young people we won't know what their triggers are.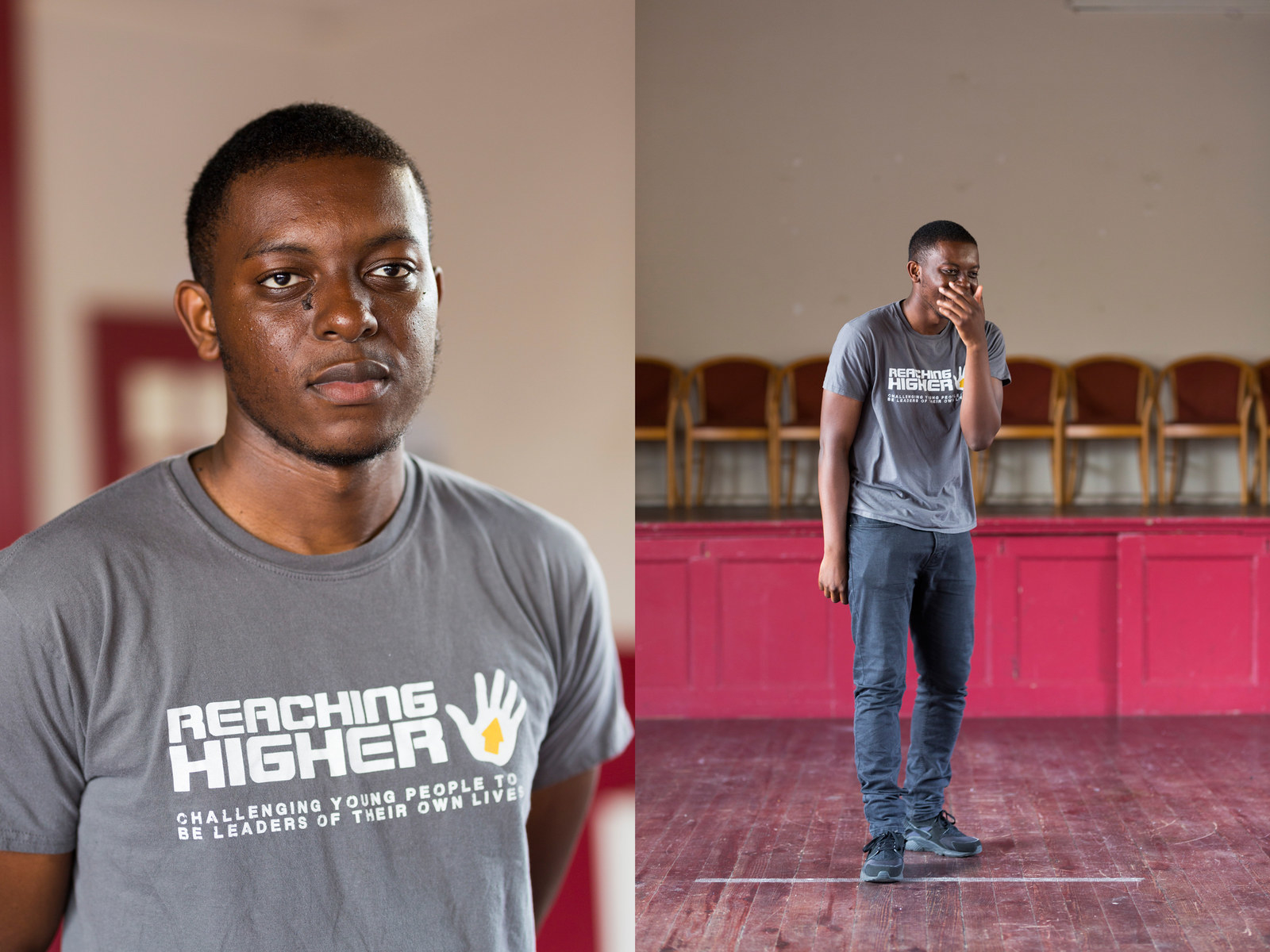 "Every young person is different. You have to have the patience, flexibility to say, 'Who is this young person, what are their triggers?' It's also about trying to create those first-time experiences for young people, not devaluing their potential."
Ignatius tells a story about one young man who he mentored, who he had tried to give advice to about the way he dressed. When he thought his message was not getting through, he took the young man to Harrods for afternoon tea.
"As soon as he walked in he pulls up his trousers," Ignatius said. "He said, 'I would have worn some shoes, some trousers.' All I needed was to put him in an environment where he could see for himself that there's a time and a place, and if you have a job interview you're not going to dress like that."
"It's about challenging young people to be leaders in their own right," he added, explaining that he is willing to share his own experiences of growing up with the young people he works with. "If they make a bad decision it's about not ridiculing them or judging them," he said. "We've got volunteers here who carried knives, who have been stabbed."
Kair-Reece Mattis, 17, who attends the summer programme, said it is not unusual for people he knows to carry knives. "Many, many people [carry knives], it's part of the outfit," he told BuzzFeed News. "They put it on before they put on their clothes, it's like fashion – like you wear a belt, they wear a knife."
But, his friend Deemuni adds, Reaching Higher gives them something more positive to do with their time. "Before I'd walk around the streets and just do nothing, and it gave me something to do," he said. "I think because they [the leaders] have been about and we've seen how they changed, and we can see the drawbacks."
Simon Pindura, 17, added: "A lot of my friends [carry knives], a bit too many. This is definitely a distraction. It's not the kind of place that you can get away with that sort of stuff – a lot of the leaders, 10 years ago they were doing that kind of thing."
But Ignatius said funding is always a worry, especially as Croydon council is struggling to find money in this age of austerity. The charity receives funding from Croydon council, and also raises income from private donations, corporate partners, and trusts and grants. "The work that we do is free," he said. "Unless it's a residential we don't charge our young people for the projects that we run. As soon as you put a fee on it it changes your target audience massively."
Earlier this year, the charity Barnardo's launched YouTurn a three-year project running in Croydon, Lambeth, and Southwark, funded by a £360,000 grant from the National Lottery and the Big Lottery Fund. Its team works directly with schools, community groups, and families to help young people make better life choices, offering everything from relationship education in schools to long-term one-on-one mentoring to those most at risk.
Jahnine Davis, children's services team manager at the charity said the project has seen success since launching in Croydon earlier this year, with many young people engaging and turning away from gangs.
Davis said: "There's definitely lots of work to be done in Croydon, but they're engaging really, really well. It does work, but it only works when all the professionals working around that young person work together."


And, she said, it's important not to give up on young people if it takes them some time to adapt to a new lifestyle. "What we don't want to do is set that young person up to fail or make them feel that they've failed," she said. "It's about understanding the complexities. If they go back to the gangs, we still work with them but that work might look a bit different."
Lives Not Knives is a long-standing grassroots organisation that has been working in Croydon since 2007. As well as educating young people in schools, the charity offers mentoring and support to school leavers at risk of being NEET (not in education or training). The young people they work with come from Pupil Referral Units (PRUs), rather than mainstream establishments, and typically find it harder to find employment after school. Many of them have been kicked out before finishing and leave with no formal qualifications.

While Reaching Higher aims to help young people productively fill their spare time, Lives Not Knives works with them to find jobs or educational courses so that they can earn money and develop a career.
This, the charity's founder, Eliza Rebeiro, said, is the key to diverting young people away from crime. "Without having something for them to do, it's not achievable. There needs to be an alternative," she said. "They need an opportunity to make money and not be bored. We live in a society where everything revolves around money, and especially if they have more difficult circumstances at home, if they don't get much financial support, if they know they can make a couple of thousand a week doing something illegal, they're going to do it."
And, she said, the young people who do want to find work often don't have the support of their family. "A lot of young people might be responsible for supporting mum and younger family members because dad's not around," she said. "If they get a job, mum's benefits get cut, it's easier for them to be paid cash in hand. There's a lack of support from families who don't see the bigger picture and need that few hundred a month."
Rebeiro said many of the young people she meets have the potential to do well, but have found their path in life to be more difficult because they don't have the advantages other young people have. "We've noticed passion and drive," she said. "They're highly motivated, highly intelligent, they just don't have the same opportunities."
Though knife violence is more prevalent among teenagers, those in primary school are also affected. Lives Not Knives takes their education programmes into primary schools to help pupils as young as nine years old understand the wider issues, and learn how to deal with issues such as friends carrying weapons, and how to report an emergency if they see a friend get stabbed.
"It's often the only time someone has spoken about that stuff," Rebeiro said. "Already at 9 or 10 [when we we go into schools] they don't think there's anything wrong with carrying a knife. That's not normal behaviour. It's bad enough at 13 or 14."
One young adult, who wished to remain anonymous, said she felt she would have benefited from such education at school. She was stabbed at the age of 14 or 15 and did not know what to do or who to tell – she has not told her parents to this day.
She told BuzzFeed News: "I didn't report it because I was scared it would come back on me. They stabbed someone else and they died and, in my eyes, if I'd have reported it I would have saved somebody else's life. It can affect you for the rest of your life. That trauma stays with you for such a long time."
Rebeiro said it should not be left solely to organisations such as hers to educate young people and help them find their way. "The responsibility is everyone's," she said. "The whole community. It's not just a problem in Croydon or London – it's a UK problem. We all know how hard it is to be a teenager. At the end of the day we all have a responsibility, they're kids, they may look older and act older, but they're still children."
This is something Hughes agrees with. She also believes the community has a huge role to play in diverting young people away from knife crime.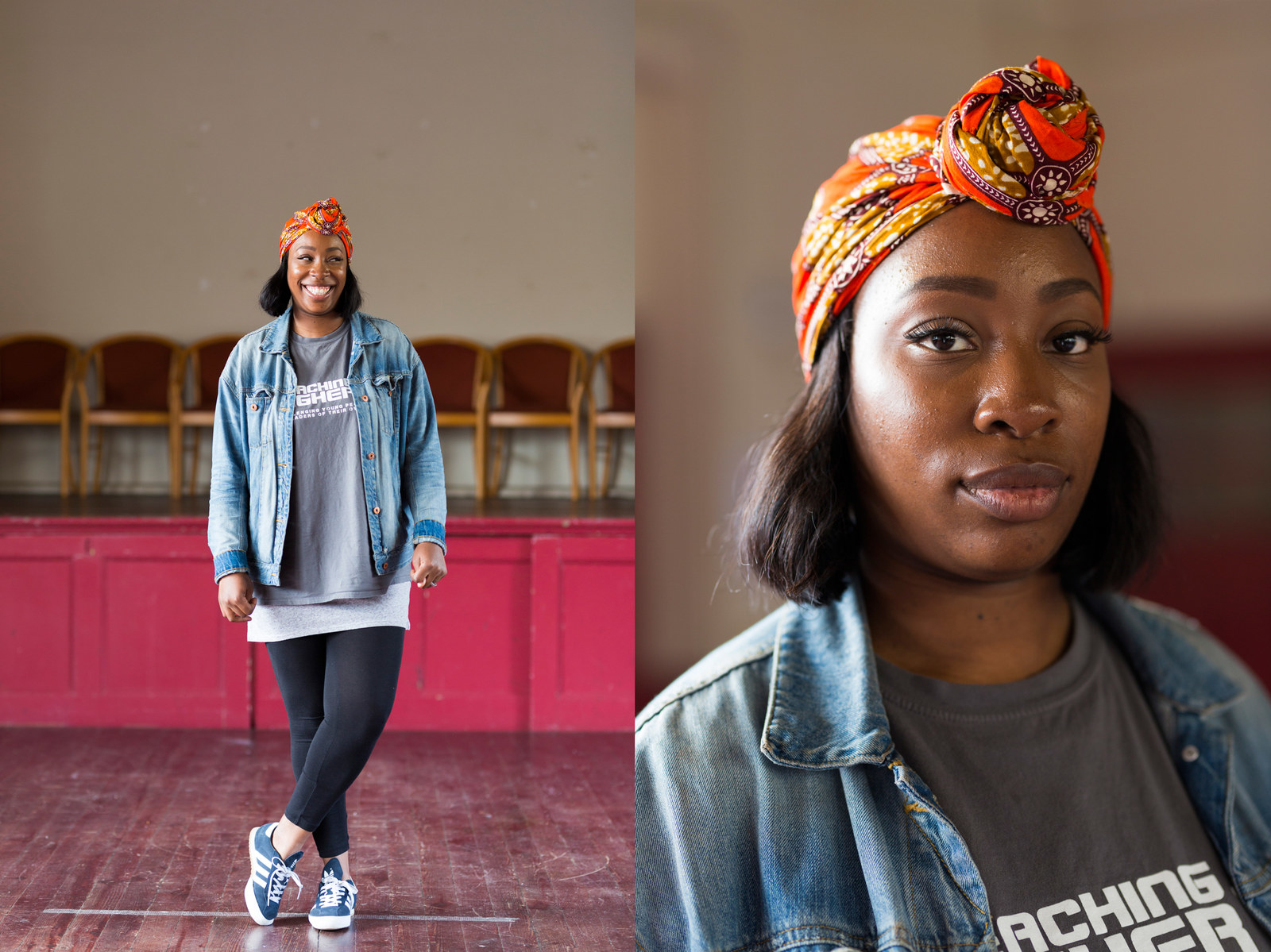 "We need to stop turning a blind eye and starting taking responsibility for our children," she said. "And not just the children we've given birth to, children in our community. And it's how you approach them, how you speak to them."
Hughes said she always makes a point of saying hello to neighbourhood children, who are often ignored by other adults in the community. But she believes some of the responsibility also lies with police, who need to work better with the community.
Hughes said she raised concerns with the police prior to Andre's murder off the back of several incidents including a drive-by shooting and criminal damage to her car and house, but said they did not take action against the perpetrators until it was too late.
Those who killed her son were among those responsible for the earlier incidents, she said, and she had named them to police before they went on to kill her son.
"Initially when I first heard that he died I was very angry," she told BuzzFeed News. "It wasn't random, we knew who was responsible because we'd had ongoing problems. I felt angry that nobody intervened prior to the stage where he ended up dead.
"For me there were signs – I'd spoken to police. Definitely one of the boys who was convicted was responsible for some of those incidents."
She said the police did not act because her son and his friends would not speak to them directly, but she believes that they should be more willing to listen to intelligence from the community.
"They had enough information at that time to even make some more enquiries," she said. "To go and speak to the other boys. Normal people in society don't call the police when they don't think something bad is happening, better policing is about acting on intelligence."
Police in Croydon are now reviewing the circumstances leading to Andre's murder. In a statement, the Met said: "A number of incidents were reported to police prior to Andre's murder; each one was investigated to their fullest given the evidence available to police at that time. However, police investigations are often reliant on witnesses coming forward to substantiate allegations and the alleged victim engaging with officers.
"At the time of these allegations, Croydon Police increased resources to the relevant local areas to try and address tensions. A review of the circumstances leading up to the murder will be undertaken by Croydon Police and we will keep Mrs Hughes informed of these developments."
In response to fears about rising levels of youth violence, Detective Superintendent Jane Corrigan from Croydon police told BuzzFeed News, "We have a multi-agency youth progression plan which aims to deliver some long-term results and benefits for Croydon and the community we serve."
She said the police were also keen to involve young people in community engagement work led by its Safer Neighbourhood Teams. "Young people committing crime and young people being the victim of crime are key issues for the Safer Croydon Partnership," she added.
Sarah Jones, the recently elected Labour MP for Croydon Central, set up the first ever All Party Parliamentary Group on knife crime in June. A debate on the issue has been scheduled for when parliament returns next month.
She told BuzzFeed News: "The picture that's emerging is that it's like a Jenga tower. So many things have been withdrawn – mental health services, cuts to policing, education, probation. Most opportunities to intervene are really struggling with resources.
"There's a huge early intervention issue – making sure people understand getting a degree, going to college is a much better prospect than making a bit of money.
"It's everyone's responsibility because there are so many different factors. It sweeps across all of these issues. It's hard to really generalise because each child that gets involved in a gang does it for a particular reason.
"It's not a problem that we can deal with just in Croydon. We need to be joining up activity across London and the rest of the country."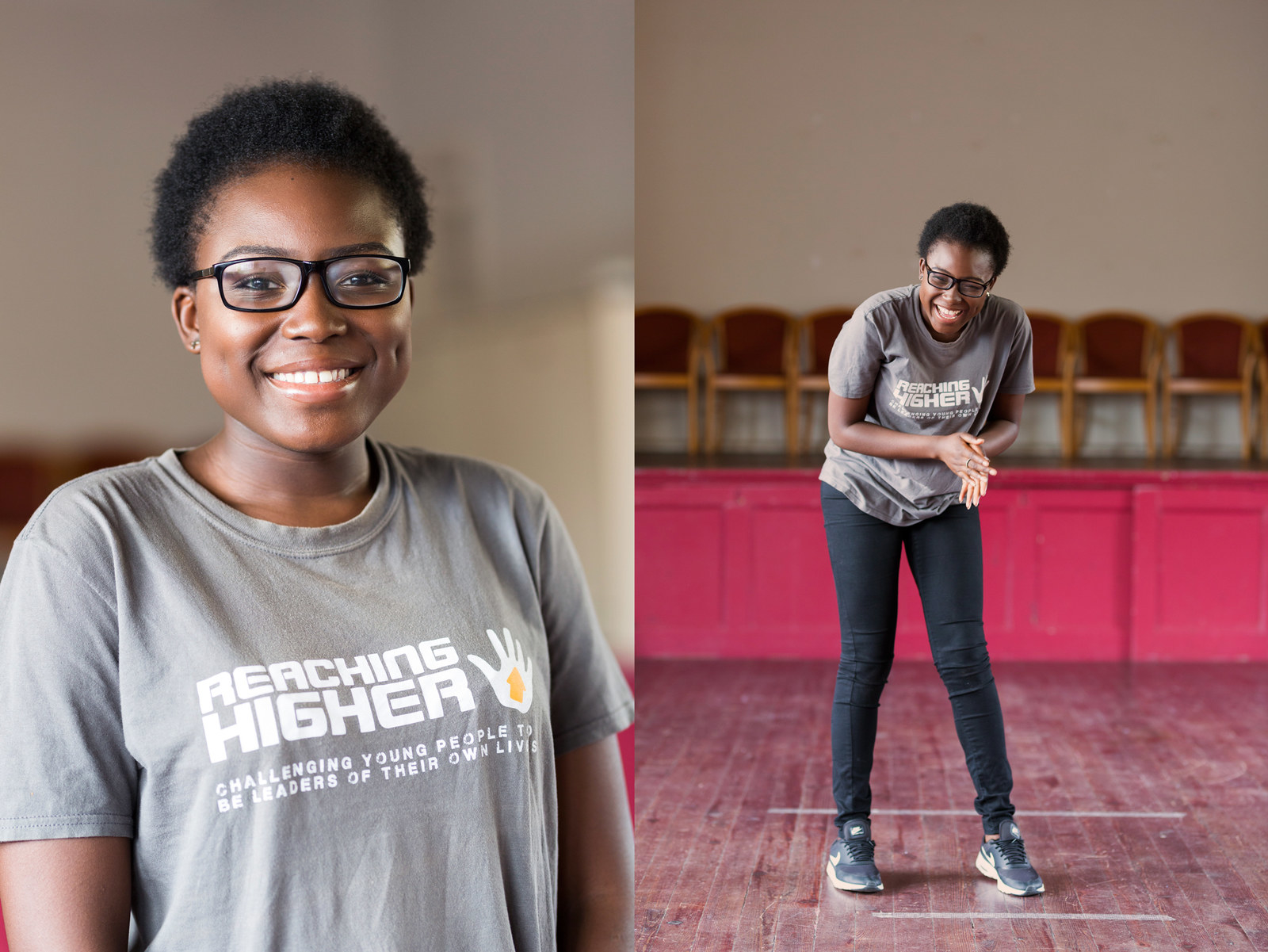 But for Yemi Hughes, the fact that people are "working" to tackle the problem is of little comfort while children are still being killed on the streets on a monthly basis.

"It's just crazy. I've got a 15-year-old now and I don't want to let him out of my sight, and he's a good boy," she said. "I'm constantly panicking because I don't ever want to go through anything like this again. It's the worst thing you can ever go through as a parent."