Here's Why Experts Believe There's Been A Rise In Acid Attacks In London
Street gangs are adopting corrosive substances as their weapon of first choice, experts have said.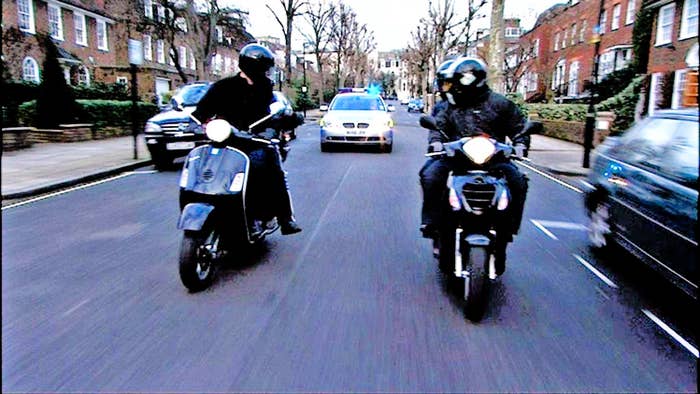 Street gangs adopting corrosive substances as their weapon of choice has led to a rise in acid attacks in recent years, experts have said.

According to leading charity Acid Survivors Trust International, the UK now has one of the highest per capita rates of recorded acid attacks in the world after numbers of incidents soared over the past two and a half years.
In London, around two-thirds of the victims are men. Last year, corrosive substances were used in 454 crimes in the capital, almost double the rate of 261 in 2015.
"It's definitely a growing problem," Jaf Shah, executive director of the charity, said. "Attacks in the UK tend to be men-on-men; men make up around two-thirds of victims, which goes against the global pattern where the vast majority are women and girls."
Shah said gangs were thought to be favouring acid as a weapon due to the fact that it is cheap and easily available. "In the UK there aren't strict controls on the use of acid," he said. "96% sulphuric acid can be purchased from hardware stores without any ID or a licence. When there are controls around other weapons such as guns and knives it becomes a weapon of choice."
He added: "It's also much cheaper and there's no risk of being traced, you can buy in cash, and it's not an offence to carry it. A recent number are reported to be by gang members."
While Shah said that a proportion of the attacks were being carried out by gangs, others reported included hate crimes, violence again women, and stranger-on-stranger attacks.
"The effects of acid attacks are twofold," Shah said. "The physical aspect is it causes enormous pain, the severity can vary, but they can result in extreme disfiguration and blindness, for example.
"They also leave very serious psychological scars, which can vary in different forms – deep depression, anxiety, panic attacks."
He said that in order to stop all types of attacks, the government should implement tighter controls on the sale of corrosive substances.
"The recommendation we've made to government is that they need to introduce controls on sales of acid – age restrictions and licences, and banning cash sales, and making it an offence to be caught carrying it," he said, adding that more research needed to be carried out to determine exactly which substances were being used by perpetrators.
David Videcette is a former Metropolitan police detective with a background in fighting organised crime. He told BuzzFeed News that the rise in acid attacks was directly linked to street gangs and organised crime groups carrying out moped-enabled crimes.

"It's a definite tactic that gangs are developing. Street gangs and organised crime groups are evolving tactics, and then people are copy-catting, seeing it in use," he said.
He added: "The police are clamping down on the carrying of knives, courts are coming down much harder, so criminals are developing, moving into carrying weapons that they can't be prosecuted for carrying."
He explained that carrying a bottle of acid is not in itself an offence, and while a criminal in possession of a large knife could be arrested for carrying an offensive weapon, with corrosive substances the onus is on the police to prove intent. "It's something they can carry but still incapacitate a victim with," he said.
He said that in order to crack down on acid attacks, police needed to tackle moped and motorcycle theft. "Gangs are robbing other people on mopeds," he said. "They're looking to incapacitate victims without having to lay their hands on them.
"They can get them quickly and get the bikes with the keys inside. Acid is cheap, the damage it does, the fear it causes in victims, the victim will move away from them quickly.
"It's a London crime gang thing that we're seeing and experiencing, but it's going to spread if we don't do something about it," he added, explaining that high numbers of attacks in the east of the city could be linked to gang and moped crime in the area.
"The police need to make sure they're prosecuting for carrying acid whenever they can," he said. "And the acid attacks are a symptom of a moped and motorcycle crime epidemic that we're having in London, and that's what we need to crack down on."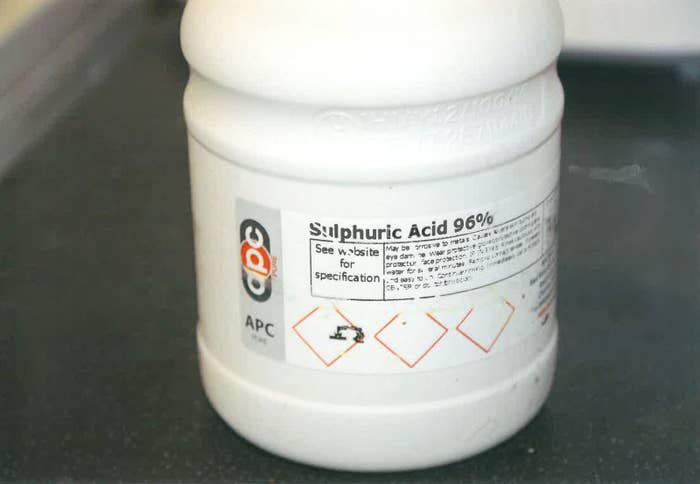 Simon Harding, a senior lecturer in criminology at Middlesex University and an expert in gangs, also said that street gangs adapting their methods was to blame for the rise.

"There are a number of things involved, but the most significant is that street gangs are now adopting this as a weapon of choice, and quite possibly a weapon of first choice, rather than last choice. It's becoming part of their repertoire," he said.
He added: "Over 60% of [acid attacks] occur in east London, and that's a gang-affected area." Almost a quarter of acid attacks recorded in the capital since 2010 have been carried out in the east London borough of Newham alone.
Harding said more research was needed to determine why east London, above other areas of the capital, was such a problem area.
"What we're hearing is a move away from knives," he said. "Because of stop-and-search police have been very successful in targeting knives.
"Knives are very detectable and easily found," he added, explaining that acid could easily be hidden in a drinks bottle.
He also said gang members use acid as a way to degrade and humiliate their victims. "The offender wants to generate respect and fear, they will thrive off that fear," he said. "They will become feared throughout their peer group and community. That will build their brand, their reputation – that is very much part of it, both the reputation of the individual and the gang."
He also said the government and London authorities needed to do more to stop the substances being so easily accessible. "We need to make it far less easy to access and get hold of," he said. "The thing is it's too readily available. The police and the mayor need to be working with businesses to cut down on the availability of this stuff. You shouldn't be able to just pay in cash."
Harding said that 150 years ago, in Victorian times, acid was often used as a weapon by criminals, and in recent years it has seen a resurgence. "It's just come back into vogue," he said. "It's never really gone away, it's just now being reported much more. It's such a barbaric weapon."
Following an acid attack in the city last month, a petition to limit the sale of corrosive substances has already been signed by more than 300,000 people.
Assistant Chief Constable Rachel Kearton, the National Police Chiefs' Council lead for corrosive attacks, said police were already taking action to tackle the problem.
"While it is virtually impossible to ban the sale of all corrosive substances as many are household products available over the counter at supermarkets and DIY stores, including, for example, bleach and drain cleaner," she said, "we are working closely with the Home Office and retailers themselves to determine how we can enhance our intelligence picture to keep these products from people who intend to cause harm.
"I am sure that some offences of this type are not reported as a crime to the police. Crimes such as this should not go unreported and I would urge anyone who is a victim of this type of attack to report it so that we can deal with the matter positively and sensitively."
London mayor Sadiq Khan added: "This is a growing problem across the UK and it is clear that we need to do much more to tackle the use of corrosive substances as a weapon. The Met is already working with the Home Office and other police services to look at developing tougher regulations which make it more difficult for people to purchase these substances. We need the government to take the strongest possible action.
"Through a number of dedicated operations and prevention campaigns, the Met is also tackling moped crime, and developing the best ways of preventing these disturbing types of attack and keeping Londoners safe.
"I urge anyone who has been a victim of an acid attack to report it immediately with confidence that they will be fully supported. Anybody who uses acid as a weapon will be arrested and prosecuted."
On Thursday night five people were separately attacked with sulphuric acid within a 90-minute period in north London. Two teenagers were arrested on suspicion of grievous bodily harm and robbery in relation to the attacks.