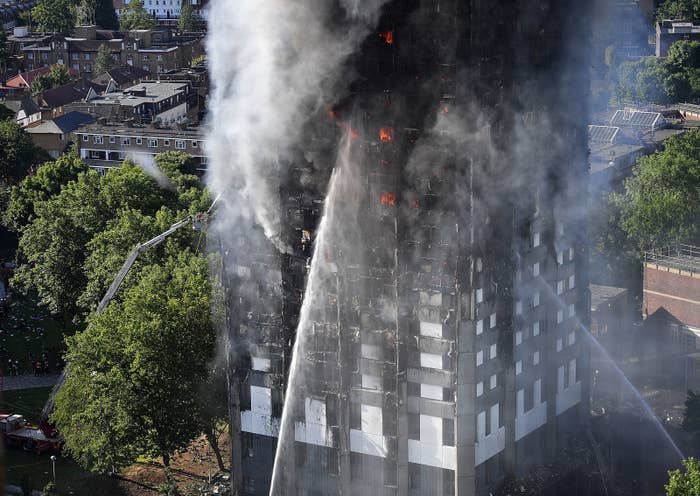 Residents of the Grenfell Tower block who managed to escape the burning building have told BuzzFeed News that they have friends and family who are still missing after a fire tore through the high-rise in the early hours of Wednesday.
Bayan Sied, 38, and his wife Nadia Yousuf, 29, said they were still waiting for news of missing family members who live on the floors above their flat on the 15th storey.
Sied told BuzzFeed News: "We came home about half past 12 and were watching TV for a while. By 1 o'clock my wife started smelling something, she saw lighting coming from the window, and saw a fire coming from the bottom floor.
"We ran outside. When we came out only the fourth floor was burning; one hour later the whole thing was on fire. As you can see, it's toast.
"We've got family inside – we still don't know, there are a lot of people missing. They live on the 23rd floor, the 19th floor, there are children missing. We haven't seen many survivors.
"There's a lot of people we know, we haven't seen them. We don't know what's going to happen. We still have family and friends missing. We're hearing stories some people are being treated at St Mary's Hospital for burns, but that's it. We're just standing here waiting."
His wife said she did not know who first raised the alarm, but said Muslim residents were among the first to notice the fire, as they were awake early for their pre-fast meal for Ramadan.
"They saw it just after they woke up to eat," Yousuf said.
She added that the housing association had been warned by residents that the building was a fire risk.
"There was a lot of warning about the pipes recently," she said, "and it wasn't safe. But nobody listened."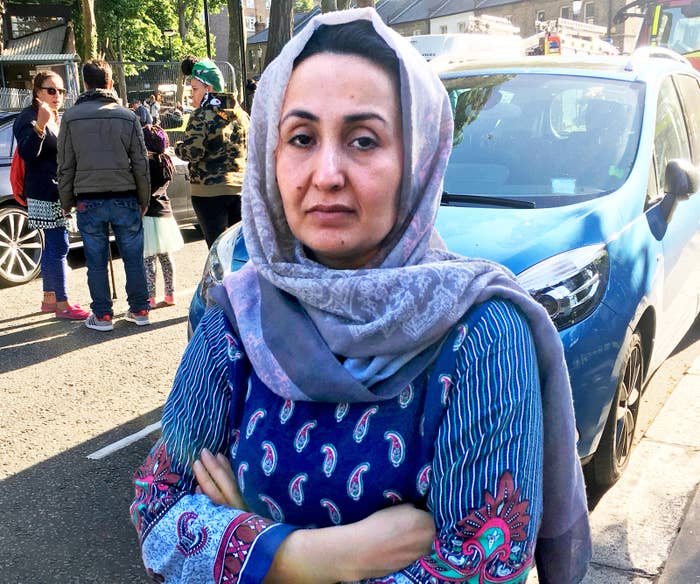 Zeinab Jafari, 44, who lives in a neighbouring block, said she still waiting for news about her missing father-in-law. He was in his flat on the 11th floor of Grenfell Tower when the fire broke out, with her mother-in-law, who managed to escape the building.
Jafari told BuzzFeed News: "We tried to call them to get out. My mother-in-law is okay but my father-in-law is missing. We tried to call them but they weren't picking up.
"We're just hoping, we're trying to find him. I've tried all the hospitals but there isn't any information about him and police say we have to wait, there is no information to find out.
"I saw some people burning – they couldn't get them out. My friend is living on the top floor, the 23rd floor. I tried to call her and she said: 'We're stuck, no one is here to take us out.' She got out with her son, the fire brigade got her out, but her husband is missing."
Jafari said that many residents slept through the first signs of the fire and were not woken by any smoke alarms.
She said: "There was no warning, nothing, nobody knew. People were sleeping while the building was on fire.
"I heard fire engines but we didn't hear any fire alarms."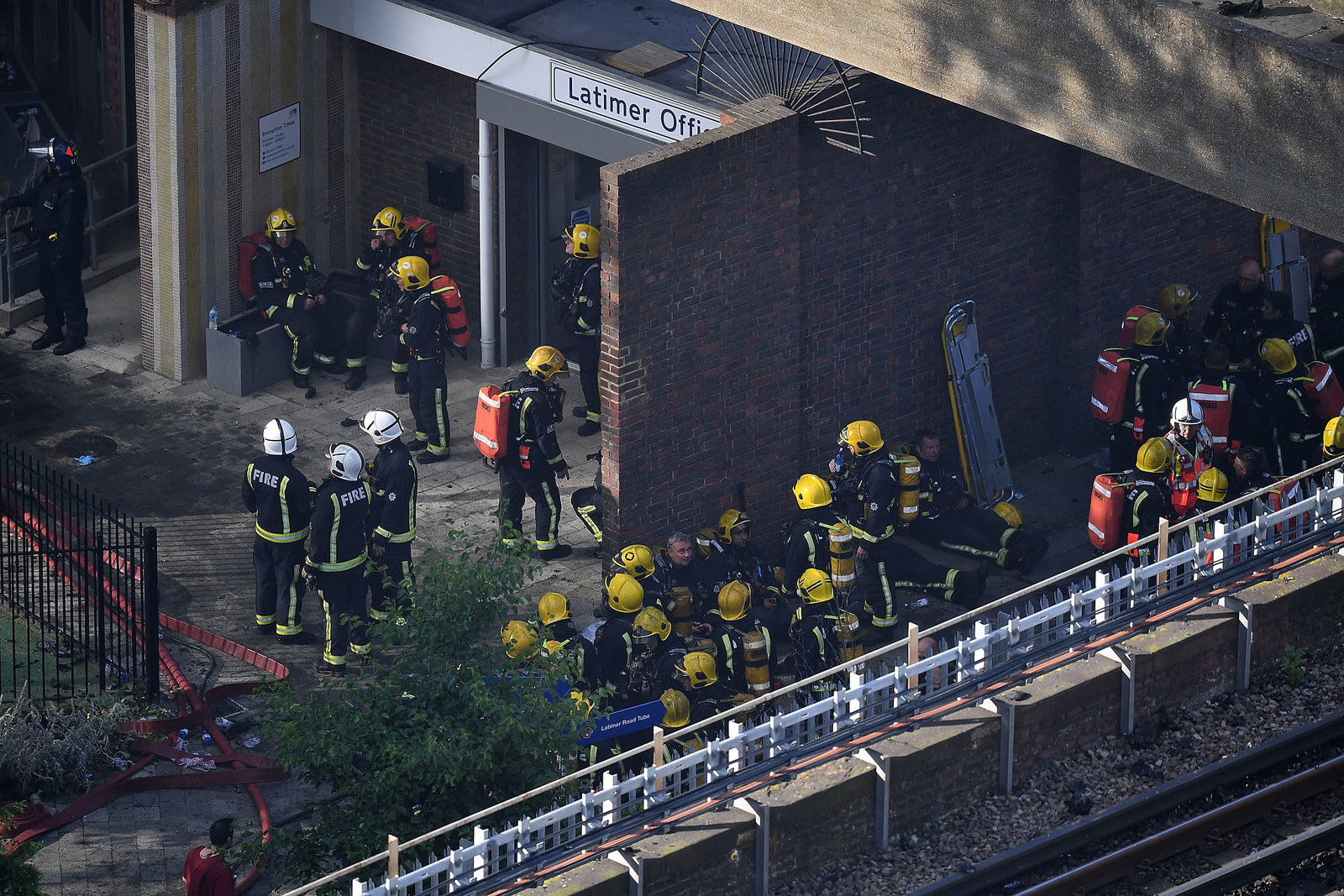 Other residents of the neighbouring block, who have also been forced to leave their homes, said they saw the horror unfolding.
Lucas Alexander, 30, said he watched as the flames spread incredibly quickly up the side of the building.
He told BuzzFeed News: "It was about 1 o'clock in the morning, and I heard three fire engines one after the other come down. At this point I wasn't taking it seriously. I heard more fire engines in the distance and more fire engines followed down, and I thought something quite serious must be going on.
"There were a lot of people hanging out of the windows, screaming, crying for help. There was this one window where they'd tied bedsheets together to make a makeshift rope – two people were hanging off the rope. People's houses were literally burning from the inside out."
Another resident, who gave his name only as Daniel, 30, told BuzzFeed News: "I saw the light and thought it was my neighbour's light.
"I saw the fire and in a few minutes' time it was 10 times bigger. It came from the bottom so whoever is in the top, they're stuck in there, they can't do anything.
"I saw people jumping from the other side. I saw kids. I could see people in all the windows.
"A friend of mine, his mum was upstairs. He was talking to her for the first couple of hours but after that the phone got cut off. He hasn't heard from her at all."
Mahad Egal, a resident at Grenfell Tower, broke down while describing what he saw on the BBC's Victoria Derbyshire programme.

"This was really horrific, there were people jumping out of the place, there's a man who threw two of his children," he said. "We saw a lot, we saw a lot. We saw a lot with our own eyes, we saw friends, families."

Egal fainted after he gave the interview, with a friend telling BuzzFeed News it was just all too much for him.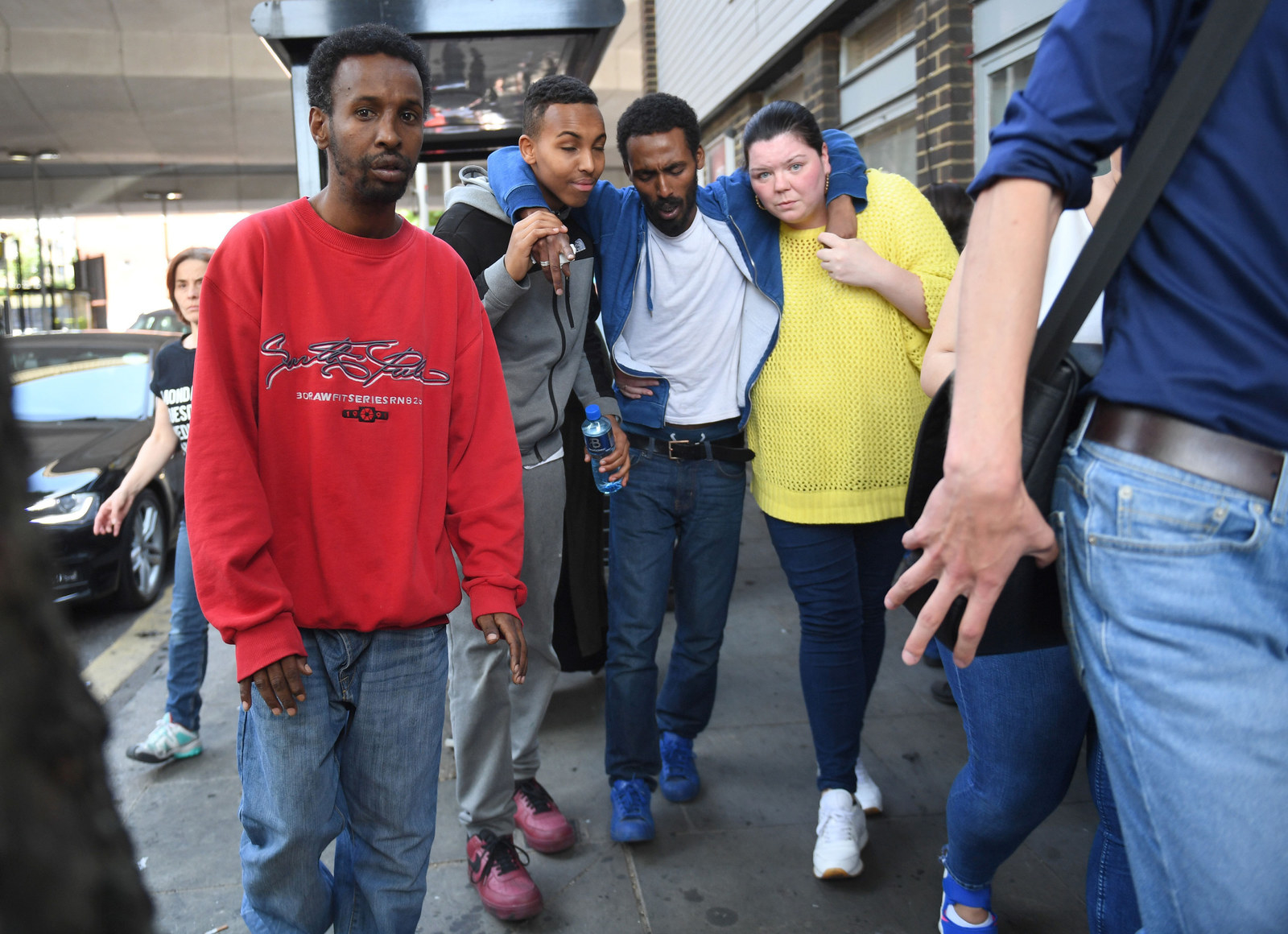 A woman who lives in a neighbouring tower block, who said her first name was Amina, said she saw thick black smoke outside her window in the early hours of the morning. When she went outside she saw paramedics taking people away from the scene in body bags.
"I've never seen anything like this before in my life," she said. "It was like a movie. I couldn't believe it was real and happening right in front of my eyes."

Amina said she has a friend named Fosia who lives on the 20th floor of Grenfell Tower, and was in touch with her along with a mutual friend until 3am.
"I don't know where they are, I don't know what to do," she said, bursting into tears. "Her son is only five months old."
Eyewitness Samira Lamrani described the moment a baby was dropped from the ninth or tenth floor of Grenfell Tower by their mother.

"A woman was gesturing like she was about to throw her baby, if somebody could catch the baby," she told the Press Association.
"And somebody did, and a member of the public, a gentleman ran forward and managed to grab the baby."
Lamrani said the fire appeared to start on the second floor, but spread very quickly.
"People were then starting to appear at the windows, frantically banging on the windows, screaming," she said.